Photos of Gossip Girl Filming in Gramercy Park While Blake Lively Works on the Town
Gossip Girl Glams Up Gramercy While Chuck Kisses a Boy?
The cast of Gossip Girl braved the hot weather in NYC this morning in gowns and suits. Penn Badgley was out to film with Hilary Duff, who was up and on set despite her night at the Britney Spears concert. Leighton Meester and Jessica Szohr looked gorgeous in their dresses, while Ed Westwick was also decked out. Chuck Bass appears geared to kick off the season romancing Leighton's Blair, but apparently his love life might take a same-sex turn.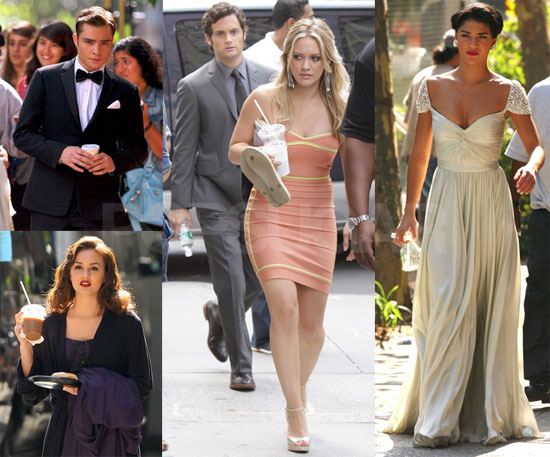 To see more photos including Kelly Rutherford with her baby just
.