Photos of Hancock's Charlize Theron in Beverly Hills
Charlize Looks White Hot!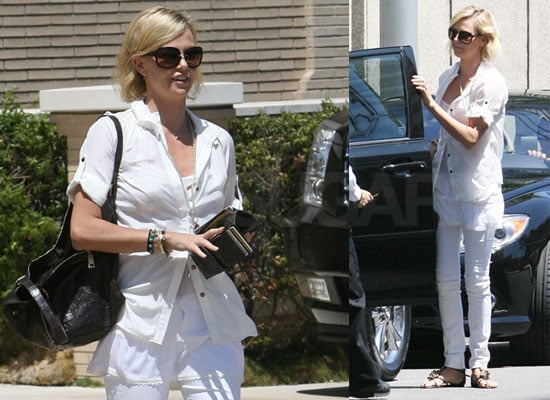 0
Charlize Looks White Hot!
As usual, Charlize Theron looked fabulous in her Summer whites for a casual day of shopping with her mom at Barneys and lunching at Spago. She was spotted Wednesday in Beverly Hills relaxing after her world tour for Hancock promotions. She stood out on the red carpet but we're happy to hear she recently revealed her secret for staying in shape and it makes her sound so normal admitting it's hard work to stay fit. Now if only we knew how to make it all look so easy like Charlize.