Photos and Interview of Gwyneth Paltrow in Gotham Magazine
Gwyneth Paltrow Shares Her Shaping Up Secrets
Gwyneth Paltrow and Madonna have long been fans of their beloved personal trainer, Tracy Anderson, and in this month's Gotham Magazine Gwyneth sat down to chat all about her two-hour-a-day fitness regime. She also opened up about a few more personal things, like her family, hair, and childhood. Here's more: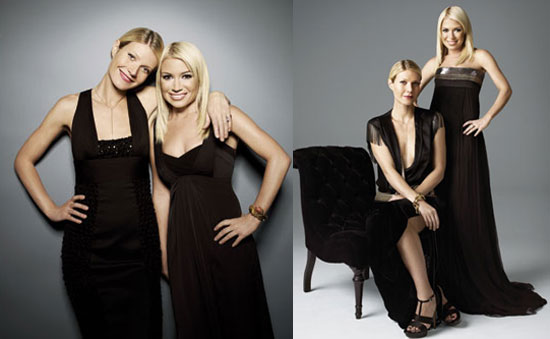 On sharing Tracy with Madonna: "The first time I did her workout, I knew Madonna would flip for it because it's so hard and so effective. Right now, if Madonna or I have a project and we're not in the same city, she'll work with the one who's traveling. When I did Iron Man she was with me in California. Now she's on tour with Madonna, so I have another trainer from her studio here with me."
On working less now that she has kids: "I haven't starred in a film since my kids were born, and I don't think I will. I'll never get these days back—they're so delicious, and precious, and hilarious, I don't want to miss them."
On chopping off her hair: "I'd had it long for so long, I think I'd made it like a talisman. I kept thinking about all the life I'd experienced while the hair was growing—I'd look at the ends and think, I had this hair when my dad was alive, and when I was pregnant with my daughter…. Then one day I was doing a Vogue shoot with Orlando Pita and I said, 'That's it, I can't take it anymore.' I wanted a fresh start, so he just chopped it off. And now I love it."
To see more photos, as well as what Gwyneth says about more kids, her beach house, high school, and the possibility of having another baby just read more
On summering at her house in the Hamptons: "I work really hard there—it's like running an inn, in a way. We have a lot of guests, which is fantastic, but sometimes I feel so tired. At the end of the summer I got pneumonia. I think I just overextended myself."
On what she loved about growing up in NYC: "Underage smoking on stoops of brownstones, going to museums, the seasons, and how great a school Spence was — how well they prepared me for life."
On having another baby: "In theory, I'd love to. But it's really hard for me when I'm pregnant — I'm sick as a dog for months. Sometimes I think, 'Oh my God, I want another one right now, I'll sustain any amount of vomiting or whatever.' And then sometimes I think, Gosh, everyone's sleeping through the night now. If it's meant to happen, it'll happen."
Gwyneth also said she's not doing any duets with her famous musical husband or BFF anytime soon. It's pretty obvious that Gwyneth has serious dedication to her workouts, but it seems like her family trumps all when it comes to her priorities.