Photos of Jennifer Aniston, Adam Sandler, Nicole Kidman And Dave Matthews Filming Just Go With It
Jennifer Aniston and Adam Sandler Keep Going With Costars Nicole Kidman and Dave Matthews!
Jennifer Aniston spent another night filming a luau on the Hawaiian set of Just Go With It Friday with her costar Adam Sandler. The duo was joined once again by Nicole Kidman, though the exciting cameos didn't stop there — Dave Matthews took his turn in front of the cameras! Jennifer and Adam have been working on their shared project for about a month already, but it seems like there's always something new and exciting happening with their rotating cast of costars. Adam has an addition to the crowded Summer movie schedule with his Grown Ups, which he'll be able to start promoting once it's a wrap with Jennifer Aniston.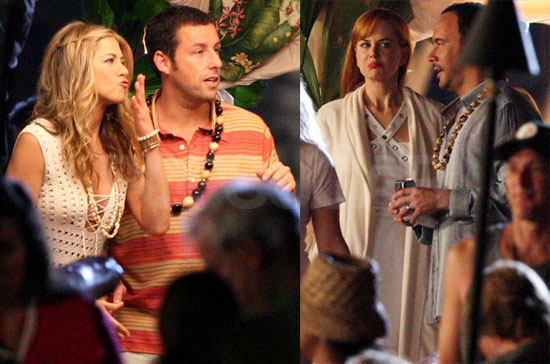 To see more from the set, just
.