Photos of Jennifer Aniston and Cam Gigandet at His Sister Kelsie's Wedding in LA
Jennifer Aniston and Cam Celebrate a Gigandet Wedding!
Jennifer Aniston showed off her killer legs out with her hairstylist Chris McMillan on the way into the wedding of their friend and fellow stylist Kelsie Gigandet. The bride's brother Cam Gigandet was looking hot all dressed up in a suit for Kelsie's big day. The Twilight star carried his young daughter Everleigh into the event and later smoked cigarettes outside the reception venue, Smog Shoppe, in LA. Jennifer looked fantastic in her simple black dress heading into celebrate her girlfriend's big day!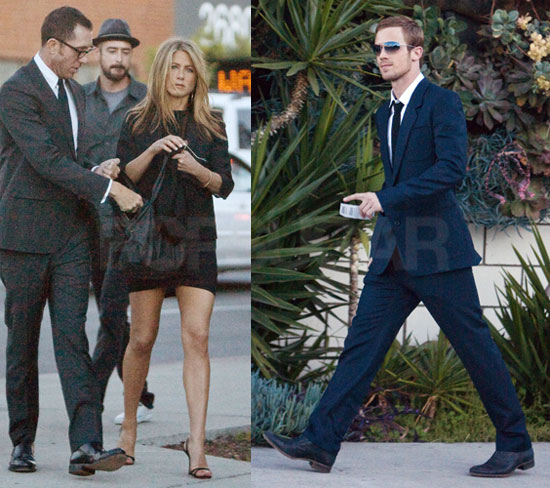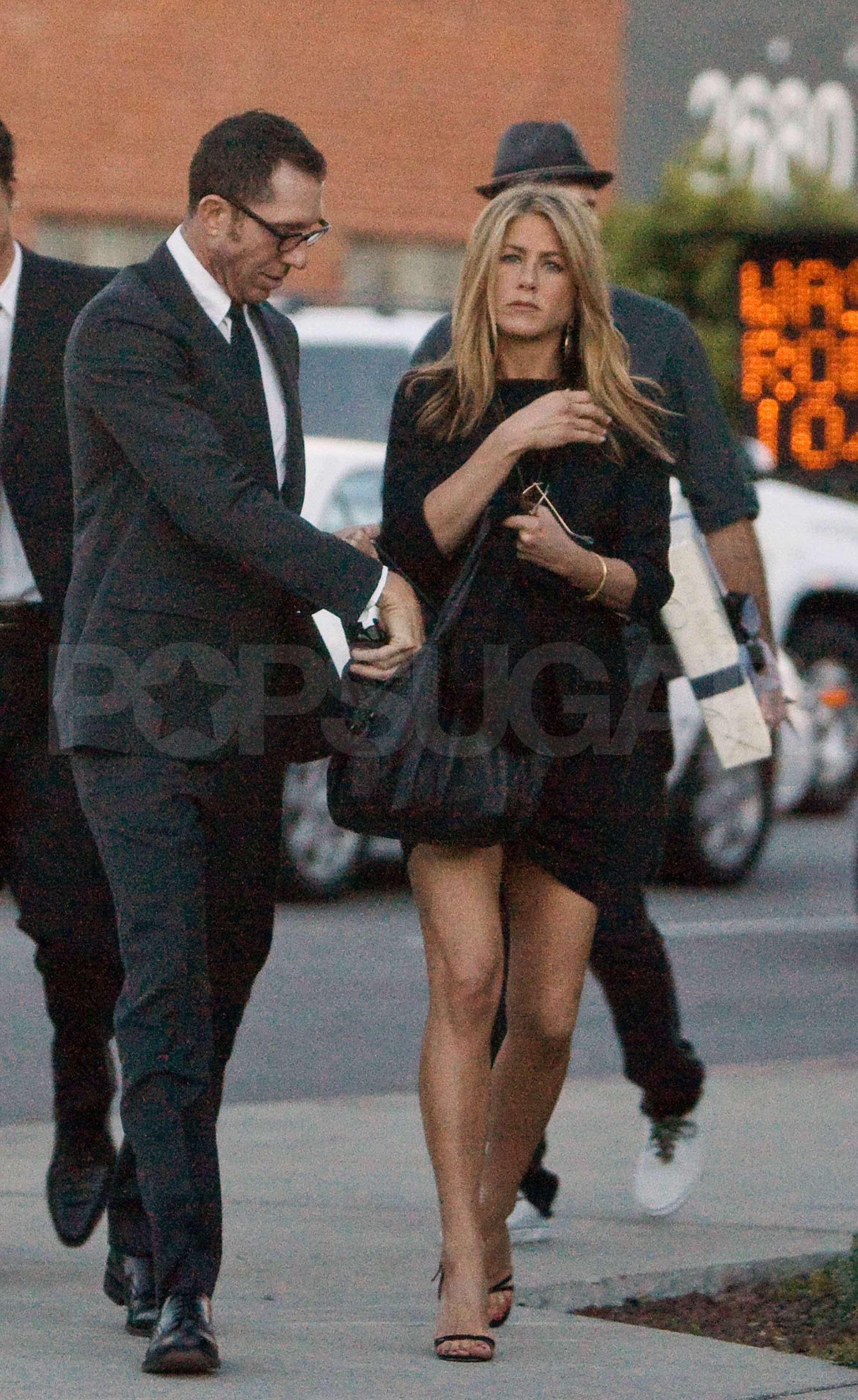 To see more of Jennifer, Cam and Kelsie just read more.