Photos of Jennifer Aniston And Gerard Butler at The London Premiere of The Bounty Hunter 2010-03-11 13:00:00
Jennifer and Gerard Bring Their Bounty to Britain!
Jennifer Aniston and Gerard Butler stayed close this evening at their big London premiere of The Bounty Hunter, though he wasn't by her side when she arrived at Heathrow yesterday. The hot twosome also showed off their serious chemistry in their sexy new W cover, and you guys prefer Gerard and Jen's issue to the magazine's legendary Brad and Angelina spread from 2005. Jen will have another chance to break out her amazing legs and beachy hair next week when they have a NYC screening on Wednesday evening — and we'll be there reporting live from the red carpet!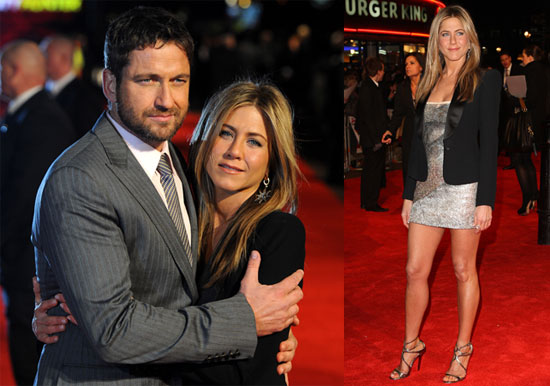 To see more photos from the premiere, just
.