Photos of Jennifer Garner Kissing Seraphina Affleck As They Left a Craft Store in LA; Ben Affleck Picking up Violet Affleck
Ben Hangs With His Girls as He Teams Up Again With Matt!
Jennifer Garner brought an excited looking Violet to school in LA yesterday morning before heading off for some fun with Seraphina at a crafts store. Ben was on pickup duty as he carried her back to the car after class. Life is back to routine for this family including some party time togetherness but work is about to get busy for Ben who is in the final negotiations for setting up a production deal with Warner Brothers with Matt Damon. We can't wait to see what develops with these two working together again.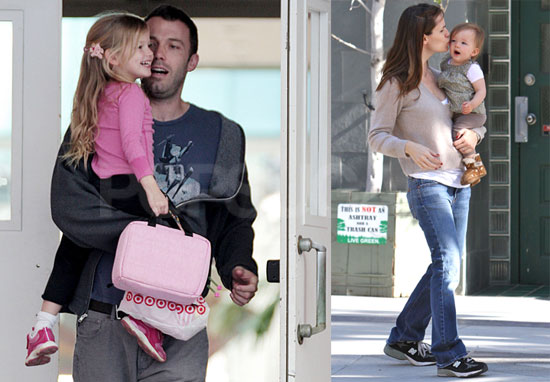 To see more photos of the Garner-Afflecks, just
.