Photos of Jennifer Garner With Seraphina Affleck And Violet Affleck in LA; Ben Affleck Working on The Town in Boston
Ben Takes the Town While His Girls Have Fun in the City
Violet Affleck was full of energy after another day of school in LA yesterday. Mom Jennifer Garner was right behind, with her hands full of Violet's many accessories. Later in the afternoon, Jen was off taking care of some business while Violet and Seraphina took a walk with their nanny. Violet was still looking enthusiastic, as she kept pace alongside Seraphina.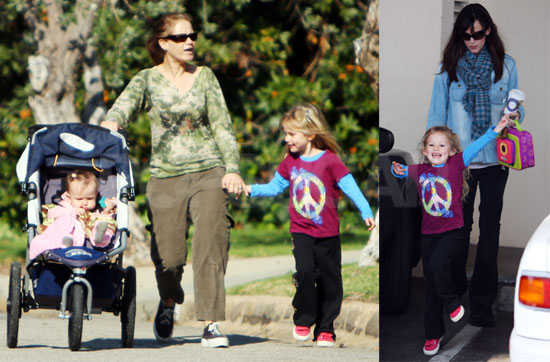 Ben, meanwhile, was still hard at work on The Town in Boston. He had Jon Hamm and Rebecca Hall for company, though, as they spent the afternoon filming around the city's financial district. Ben and his cast are back in Massachusetts after a recent trip to Connecticut, where they shot gambling scenes at the Mohegan Sun casino.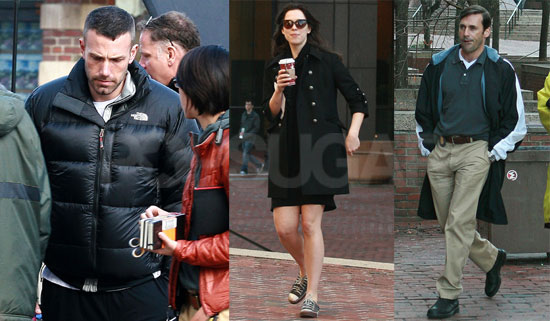 To see more of the girls and The Town, just
.