Photos of Jersey Shore Stars Snooki and The Situation on Grammys Red Carpet
Jersey Shore's Snooki and The Situation Invade the Grammys!
The Grammy Awards got a little tanner this evening when Mike "The Situation" Sorrentino and Snooki of Jersey Shore hit the red carpet. The duo were eating up the attention as usual and, of course, The Situation showed off his famous abs. One thing missing from their getup was Snooki's "pouf," as she instead opted for slightly less height with her hairstyle. All the stars of the show just signed on for season two after some salary renegotiation  — though you're pretty split on whether they should be getting paid at all. The Jersey Shore has gotten some love this award season already, and apparently Snooki and The Situation are ready to take advantage of their newfound notoriety!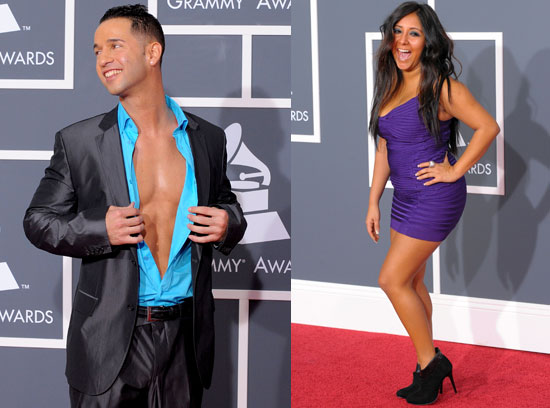 To see more of Snooki and The Situation, just read more.