Photos of John Mayer in NYC
John Mayer Adds More Sex to His To-Do Lists
John Mayer stopped to greet a fan as he strolled along the streets of NYC on Saturday. He wasn't able to be in LA for last night's American Music Awards, as he had a few shows in the Big Apple over the last week and is due to take his Battle Studies promotional tour to Canada tomorrow. John has been doing a fair share of press for his new album and spoke recently with The New York Times about his record as well as his ladies' man status. Here's more: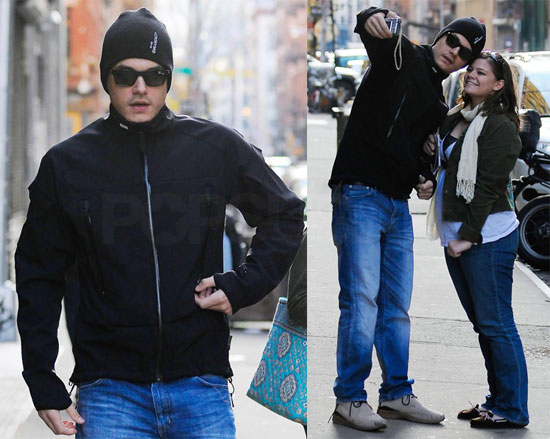 On dating: "I should be having sex with more girls. It's crazy to me that in my head, that being 32 and dating women is going to get me in trouble. I can't even explain to you how terrible that feels, that I equate dating a woman with punishment, shame, guilt, disappointment, reproach, reprimand, persecution. It's a nightmare."
On taking musical risks: "There's nothing I've done musically that's been a wild misstep. Basically, you're saying, can you risk failure? And that's something that I'm struggling with right now, because in my life, I would like to do something in music that risks a misstep."
On letting personal relationships take over his music: "What is the odd man out — is it the record or the coverage? I'm not going to let it be the record. I think if you're listening to Battle Studies and you think it's a record about high-profile relationships, I haven't done a good enough job."
To see more of John in NYC, just
.