Photos of Joshua Jackson Promoting One Week in Toronto, Talking About His Love For Diane Kruger
Josh Gives Diane a Loving Shoutout From Canada
Joshua Jackson looked handsome as usual while promoting One Week in Toronto yesterday. His new movie centers on a road trip through Canada, which is perfect for the Vancouver native. In a recent interview, Josh talked about the movie and also mentioned a different kind of journey than the one he takes on screen. When asked how he challenges himself, he said: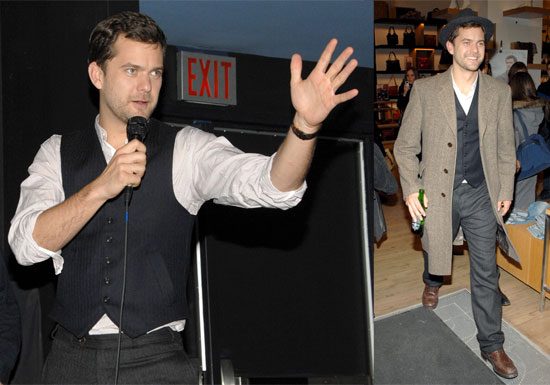 "Love. That's the most striking, terrifying, rewarding journey I've been on in my entire life. It sounds cheesy but it's the truth. I've been with a woman for 2 1/2 years. I've had relationships before but I was young and things were simpler back then, but to really, for the first time, have somebody else's life at the center of my considerations every day is a brand new and beautiful thing."
Josh and Diane are one of our favorite sweet couples, and maybe they'll get to take their love up north if Fringe gets picked up for another season.
To see more photos of Josh at his event, just read more.