Photos of Kate Winslet, Tina Fey, Alec Baldwin, Colin Firth, Kate Beckinsale, Diddy with Trophies at Golden Globes Press Room
Kate and the Golden Winners Celebrate in the Press Room
Kate Winslet got a kiss from her husband and director Sam Mendes as she celebrated her Best Actress and Best Supporting Actress awards at the Golden Globes. Tina Fey and Alec Baldwin goofed around with their 30 Rock costars though it was Tracy Morgan who stole the show with his acceptance speech. The Mad Men cast all stood together and many other stars that won, as well as presenters, posed and looked gorgeous in the happy press room.
The night's biggest winner was Slumdog Millionaire, which the cast, producer, director and writers humbly accepted. Lots of other celebrities took home the gold — check out the full list of winners here. Steven Spielberg was honored with the impressive Cecile B. DeMille award, where he talked about the value of having a mentor in the industry. Anyone who has Spielberg as a mentor is one lucky aspiring director and last night he joined the elite ranks of previous winners.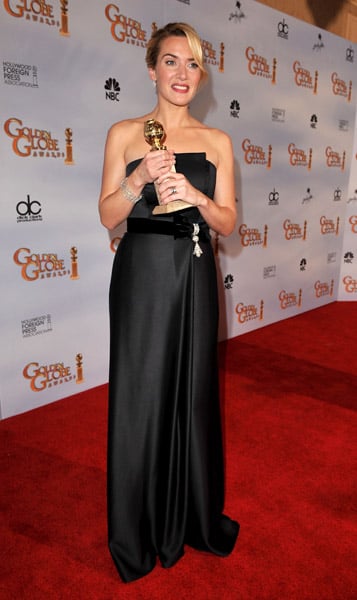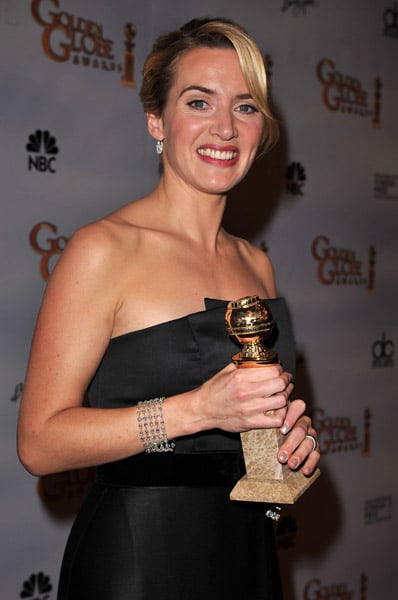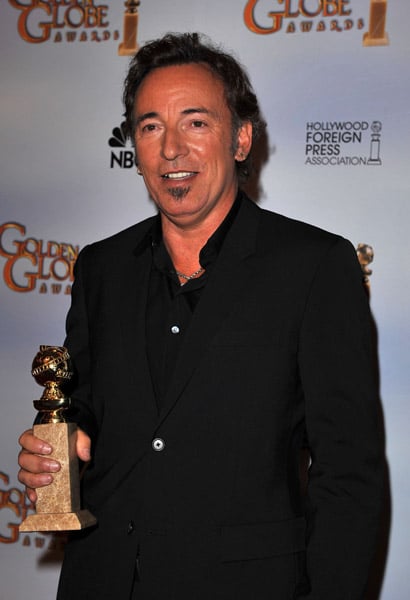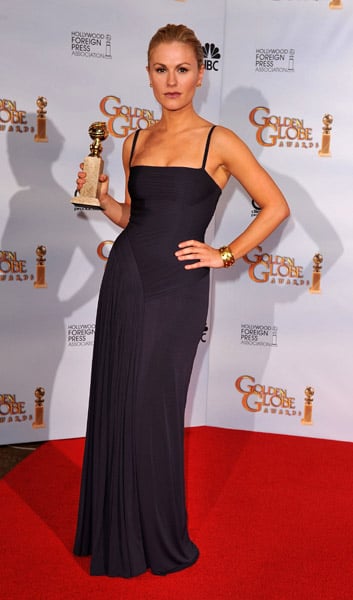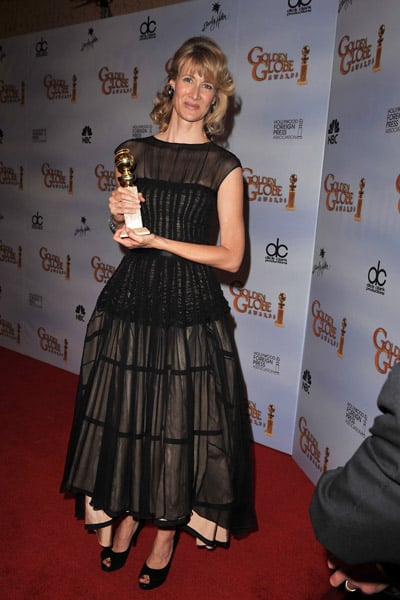 To see more photos including Kate Beckinsale, Diddy, Drew Barrymore and the Jonas Brothers just
.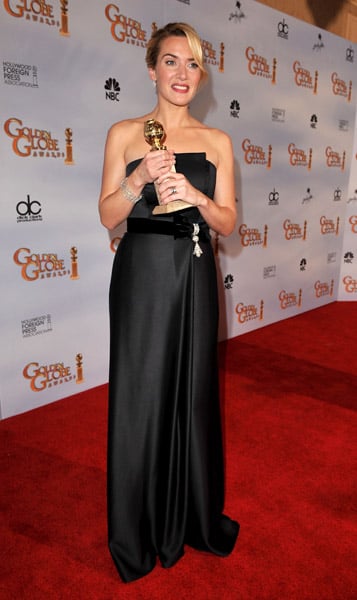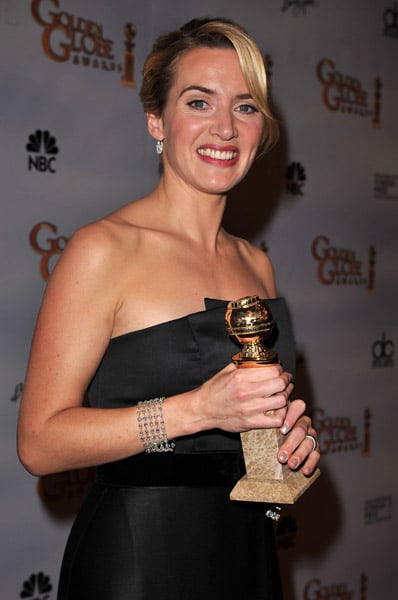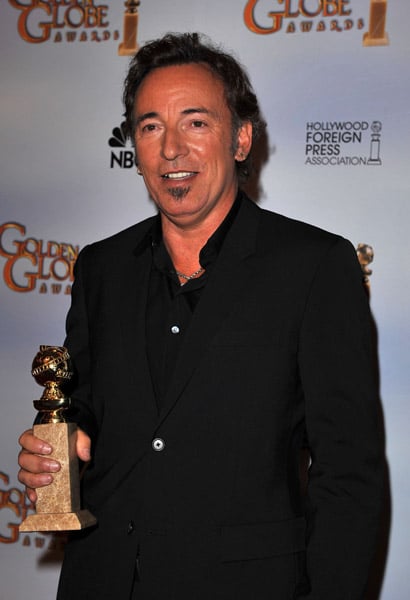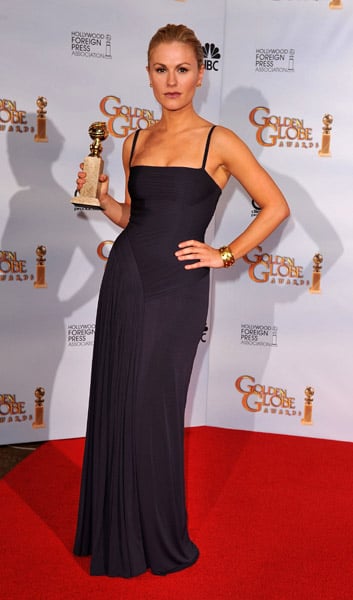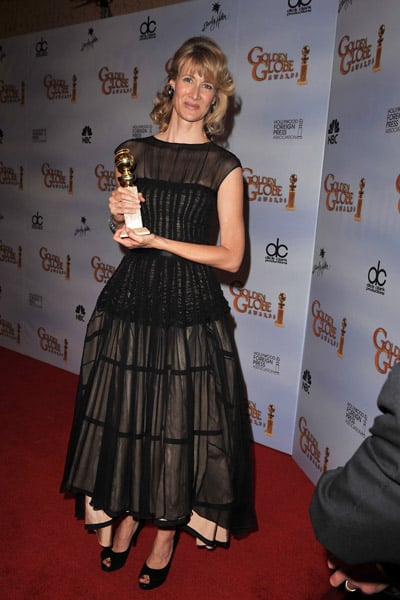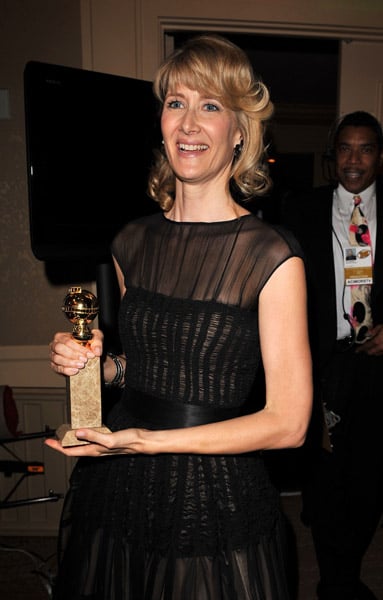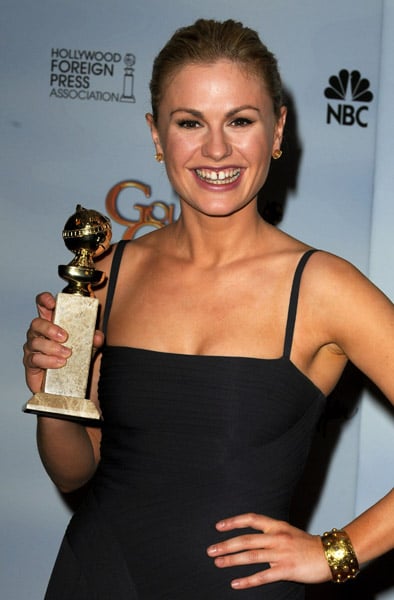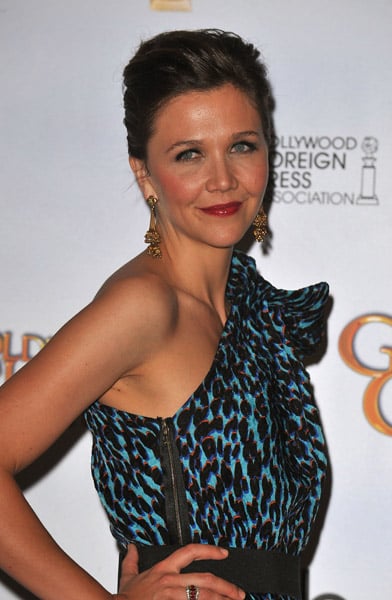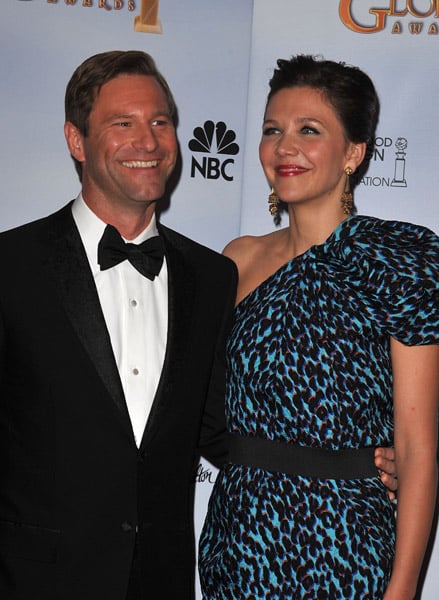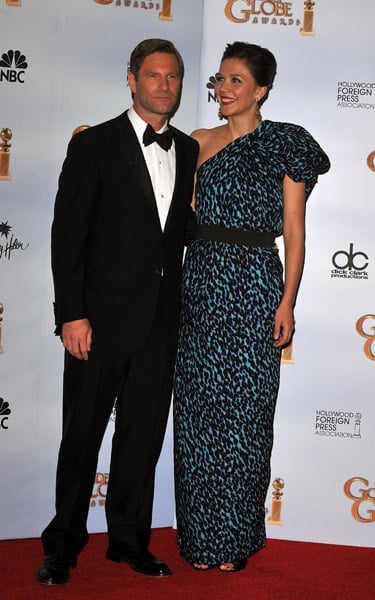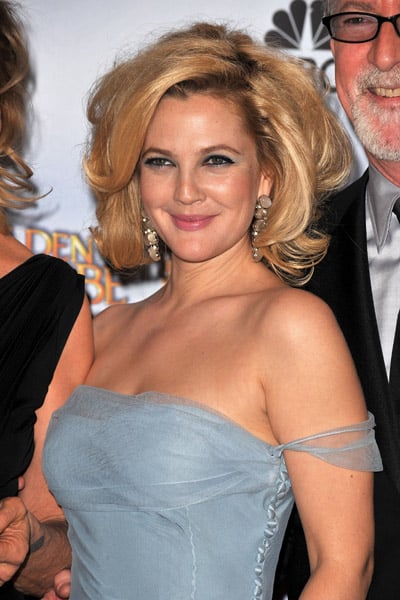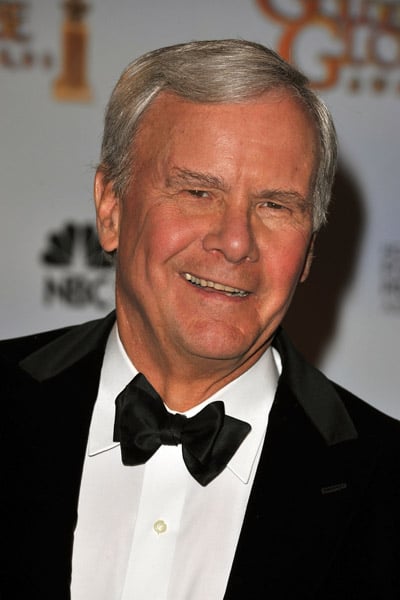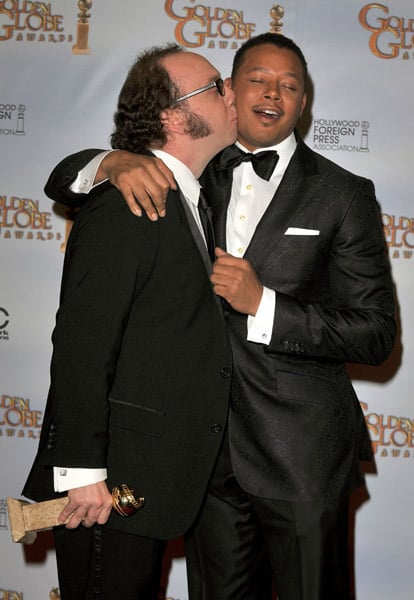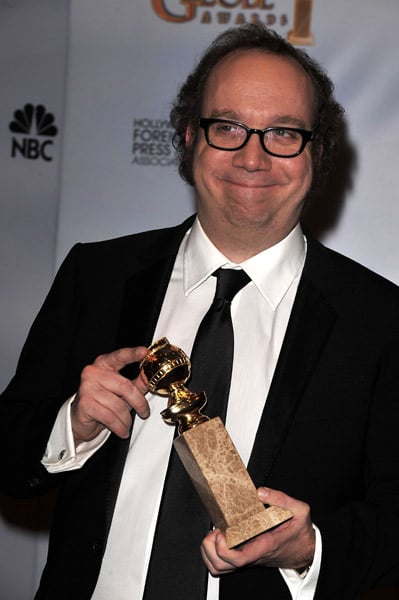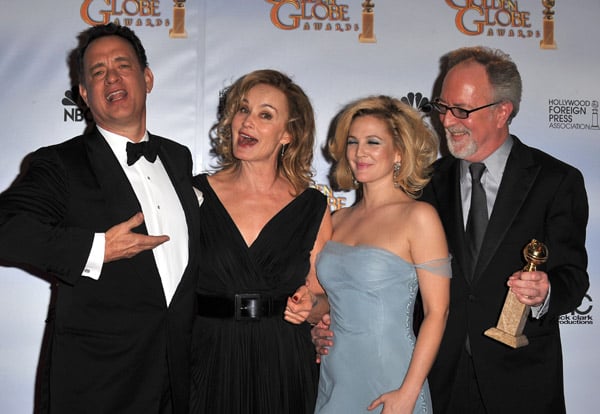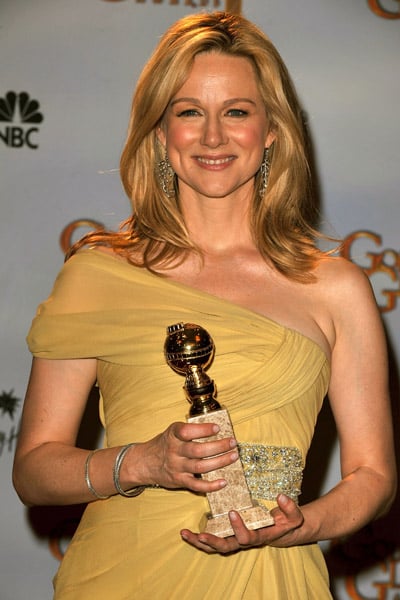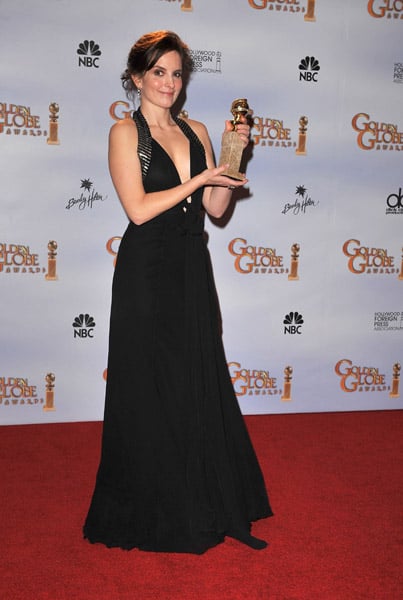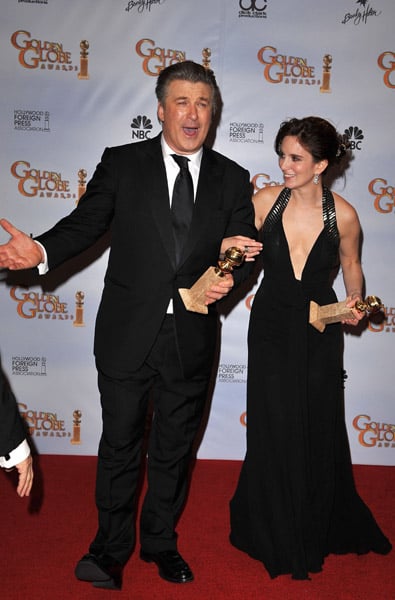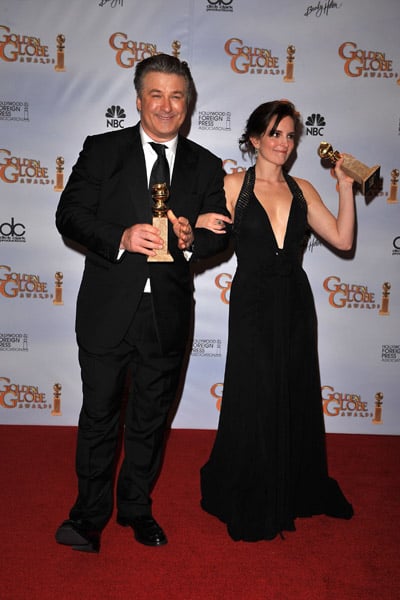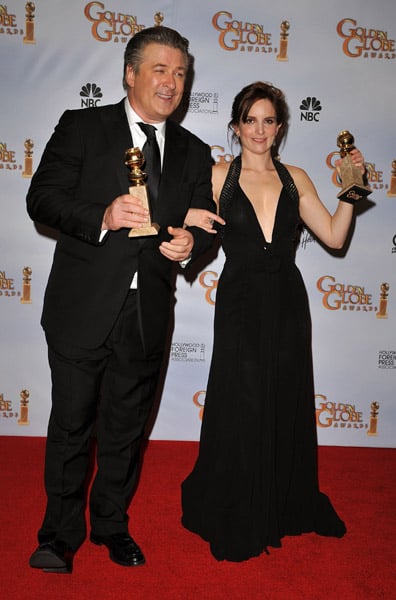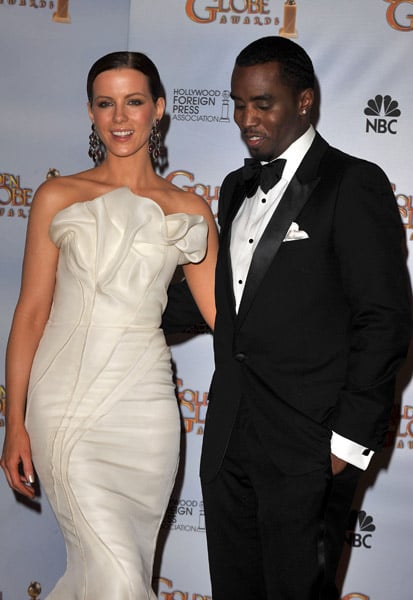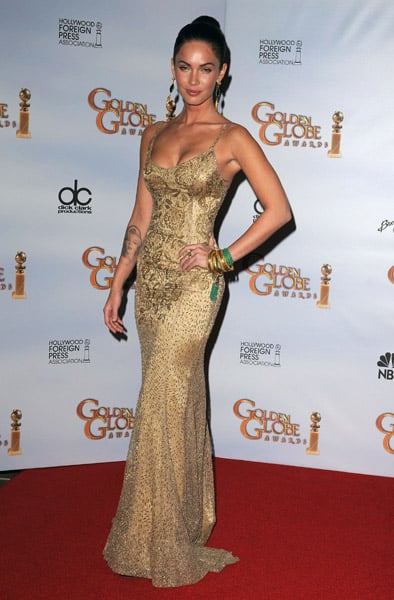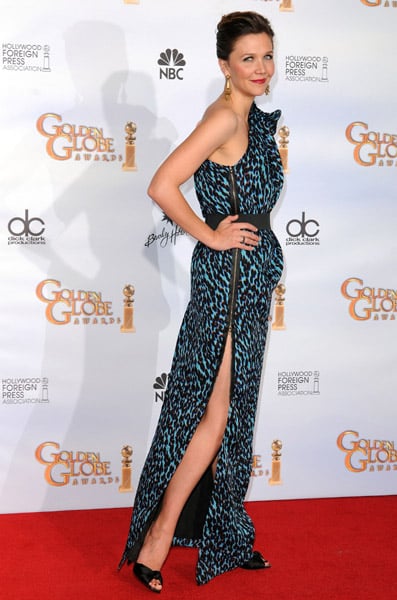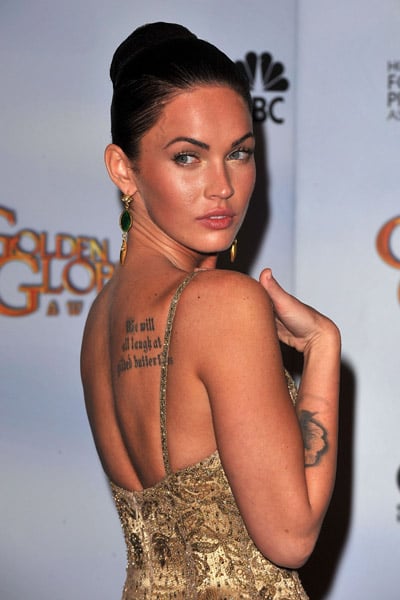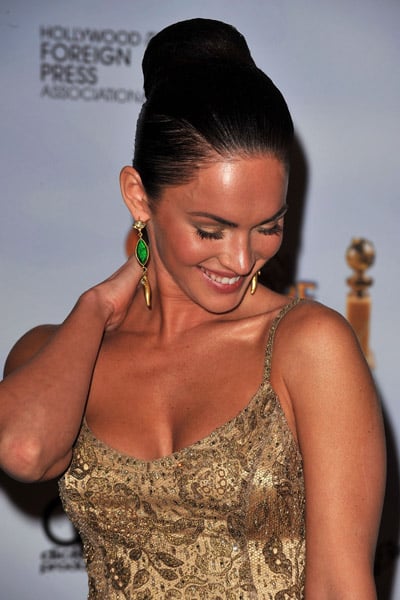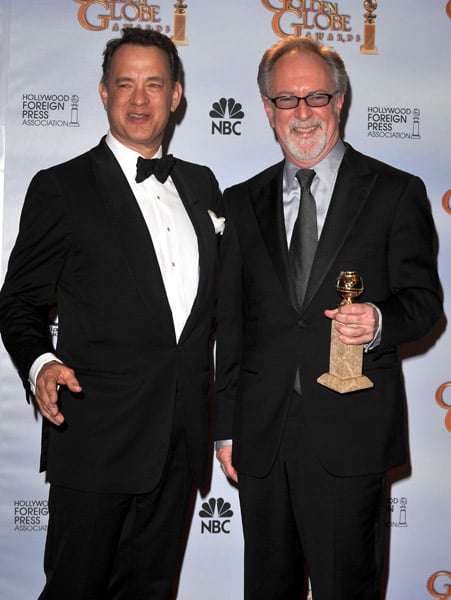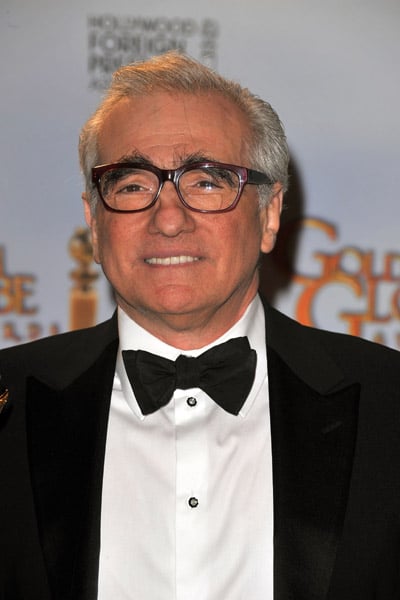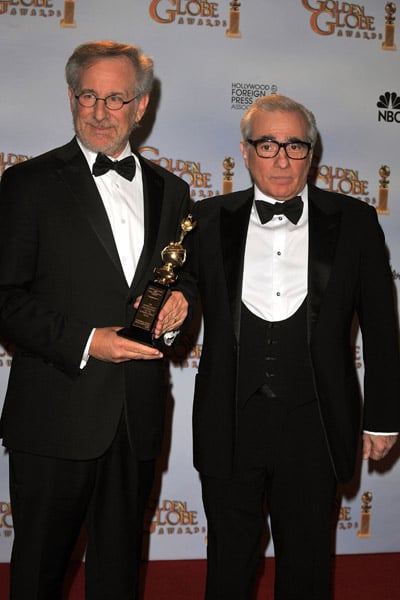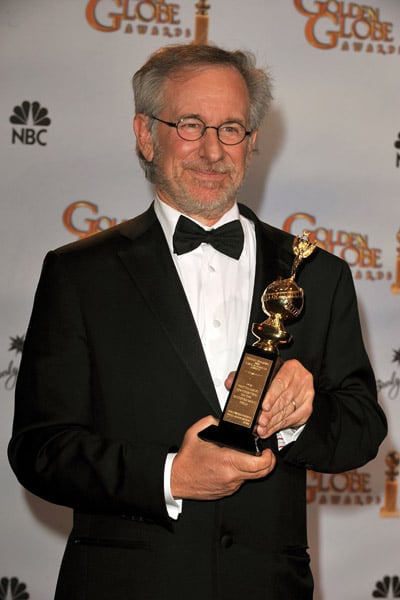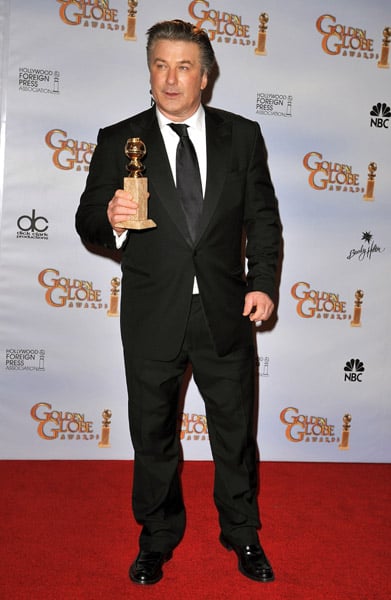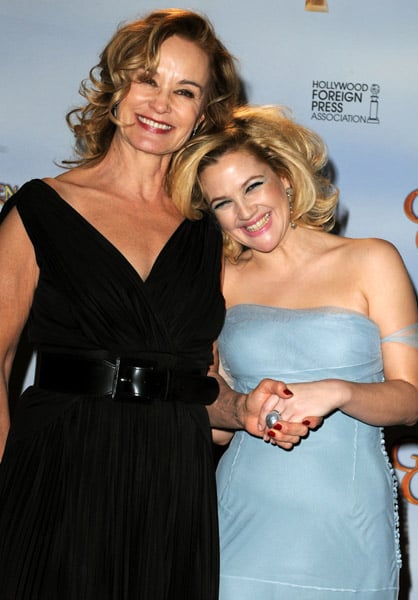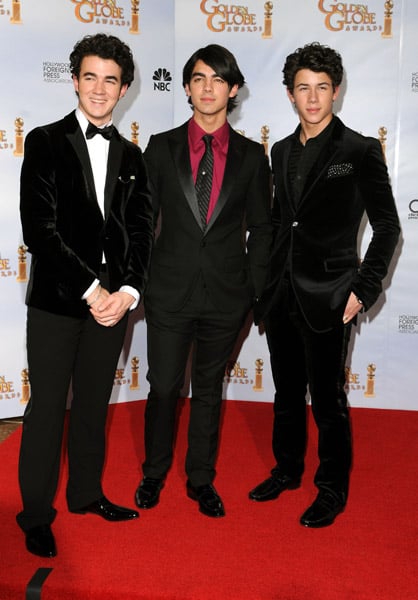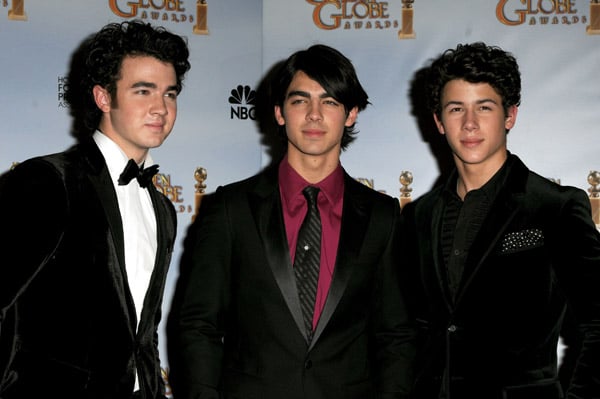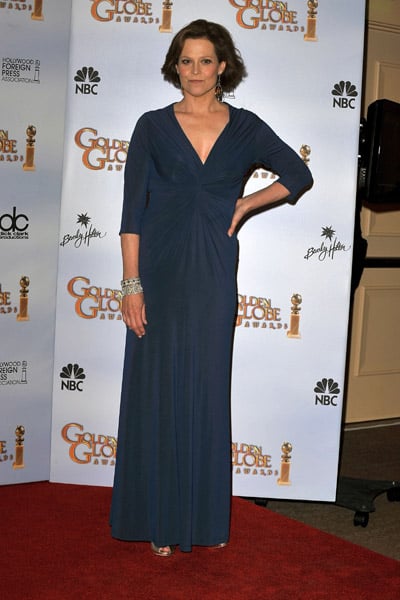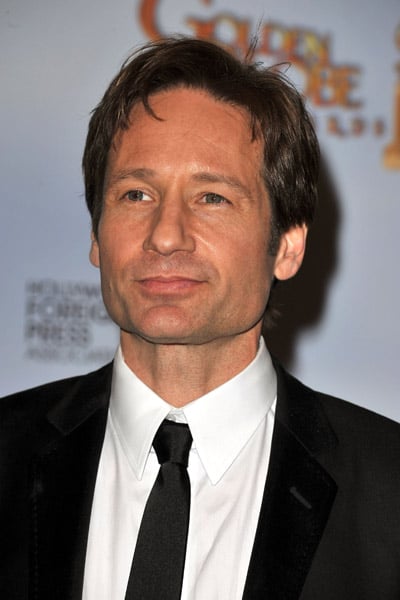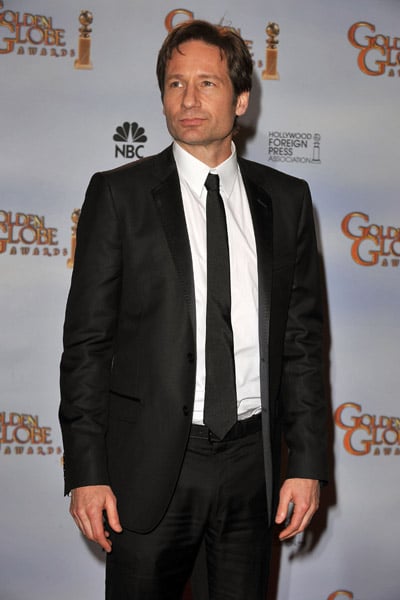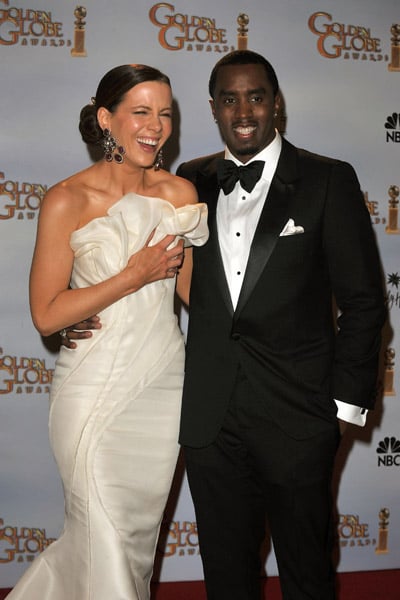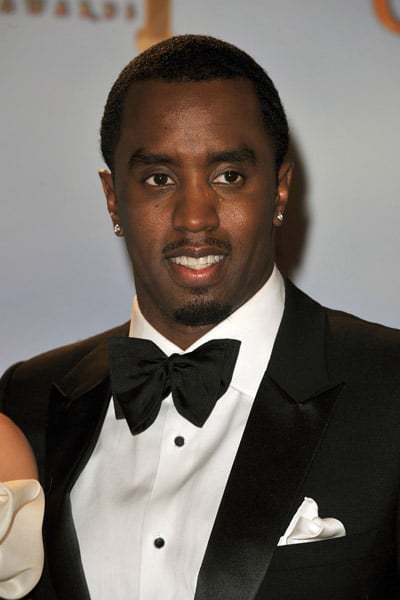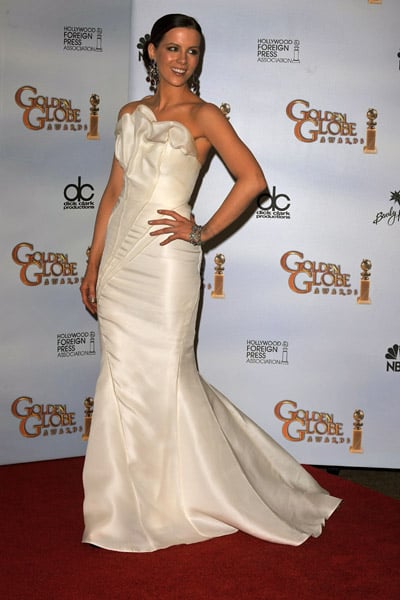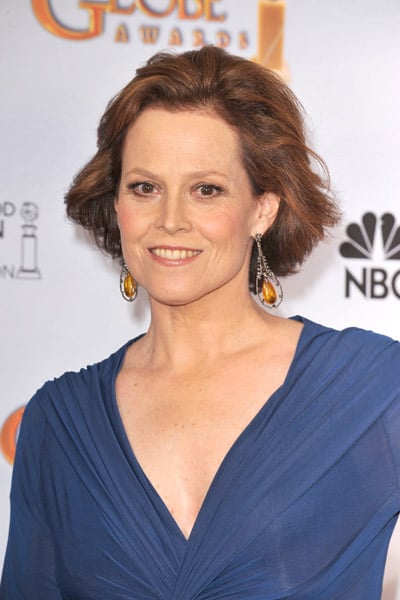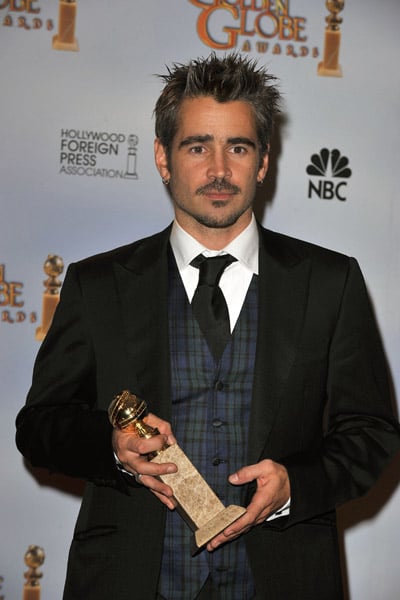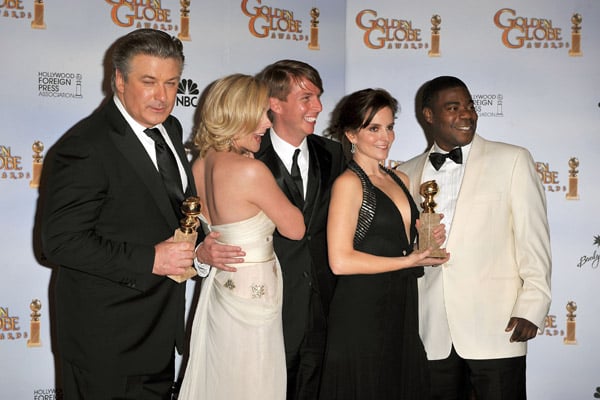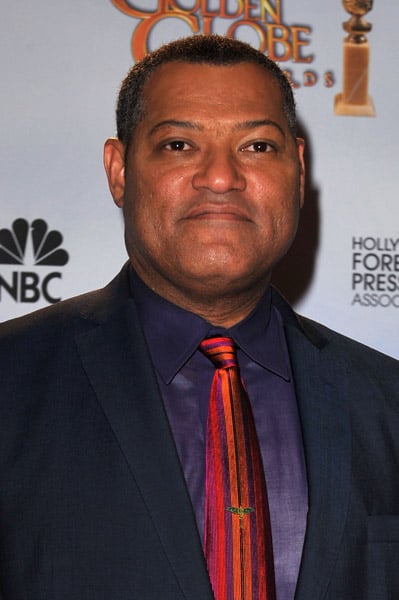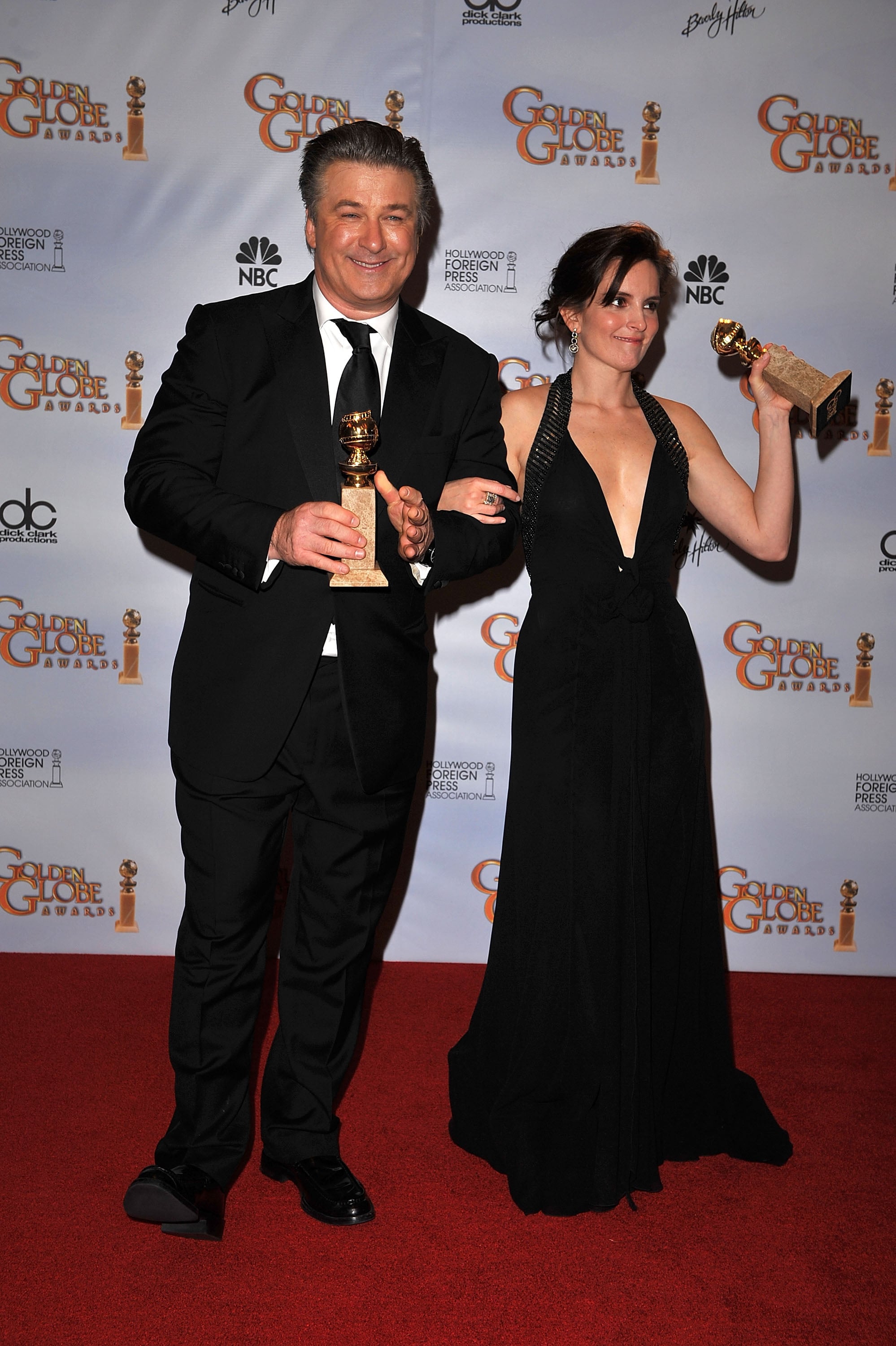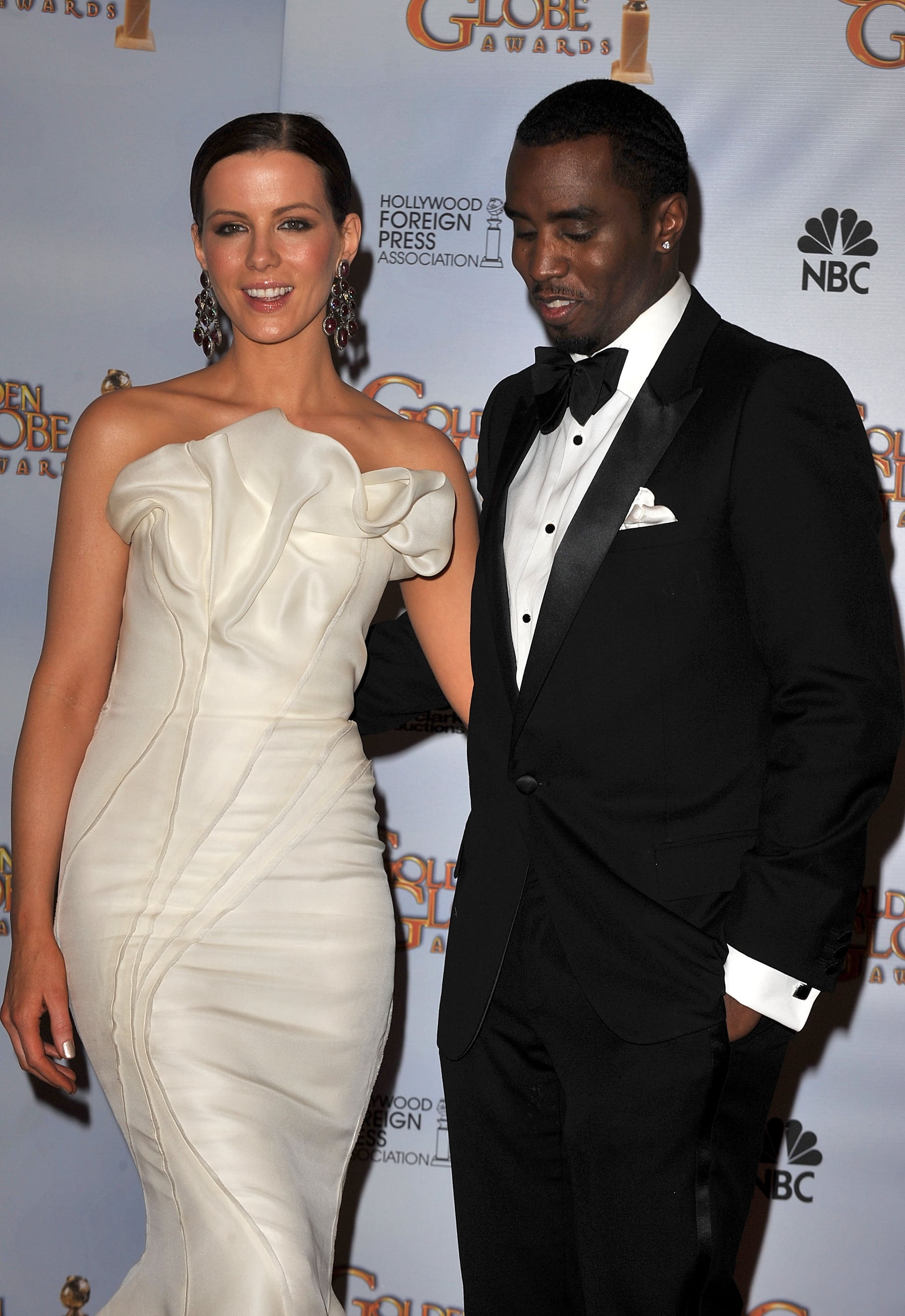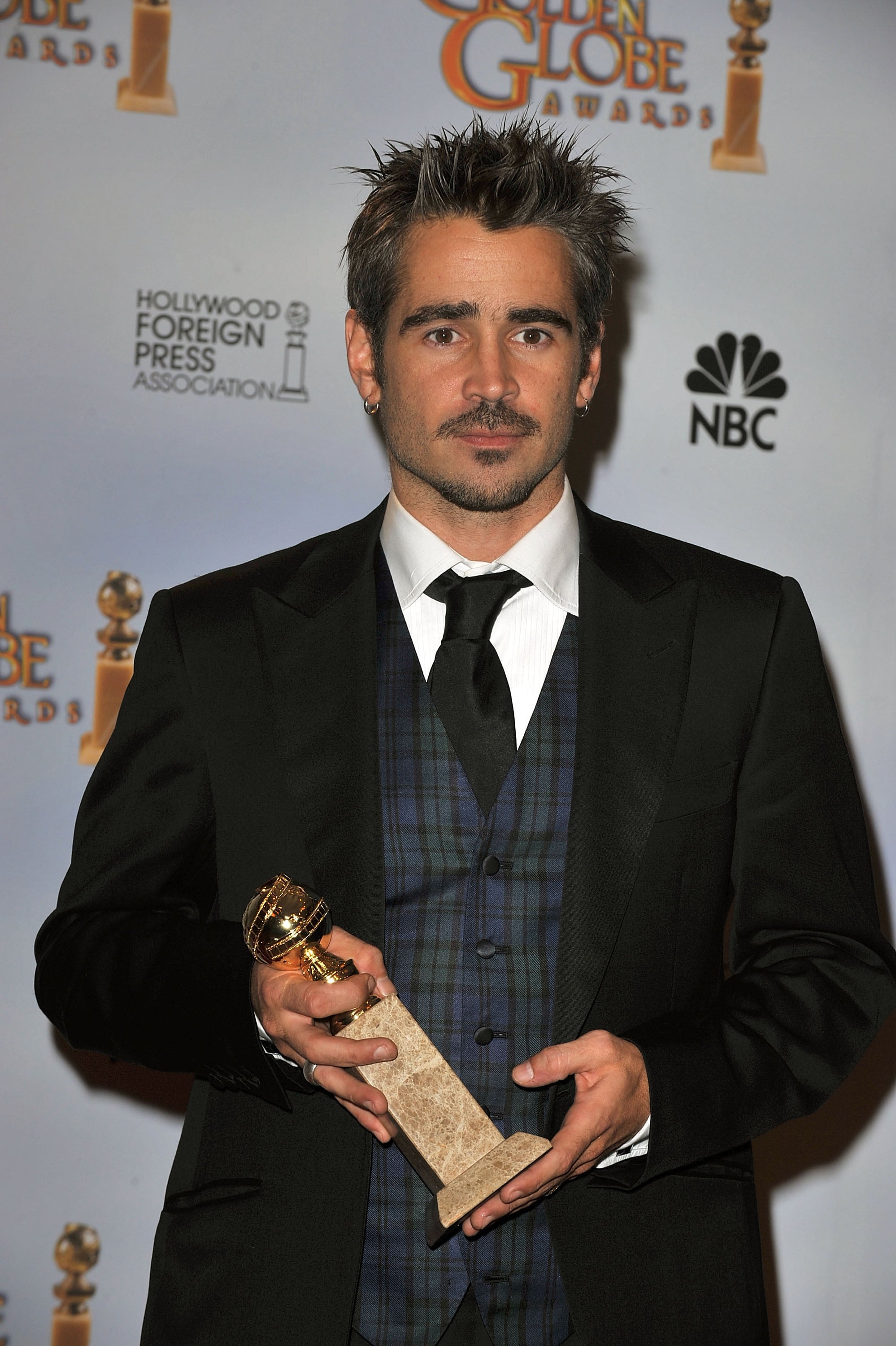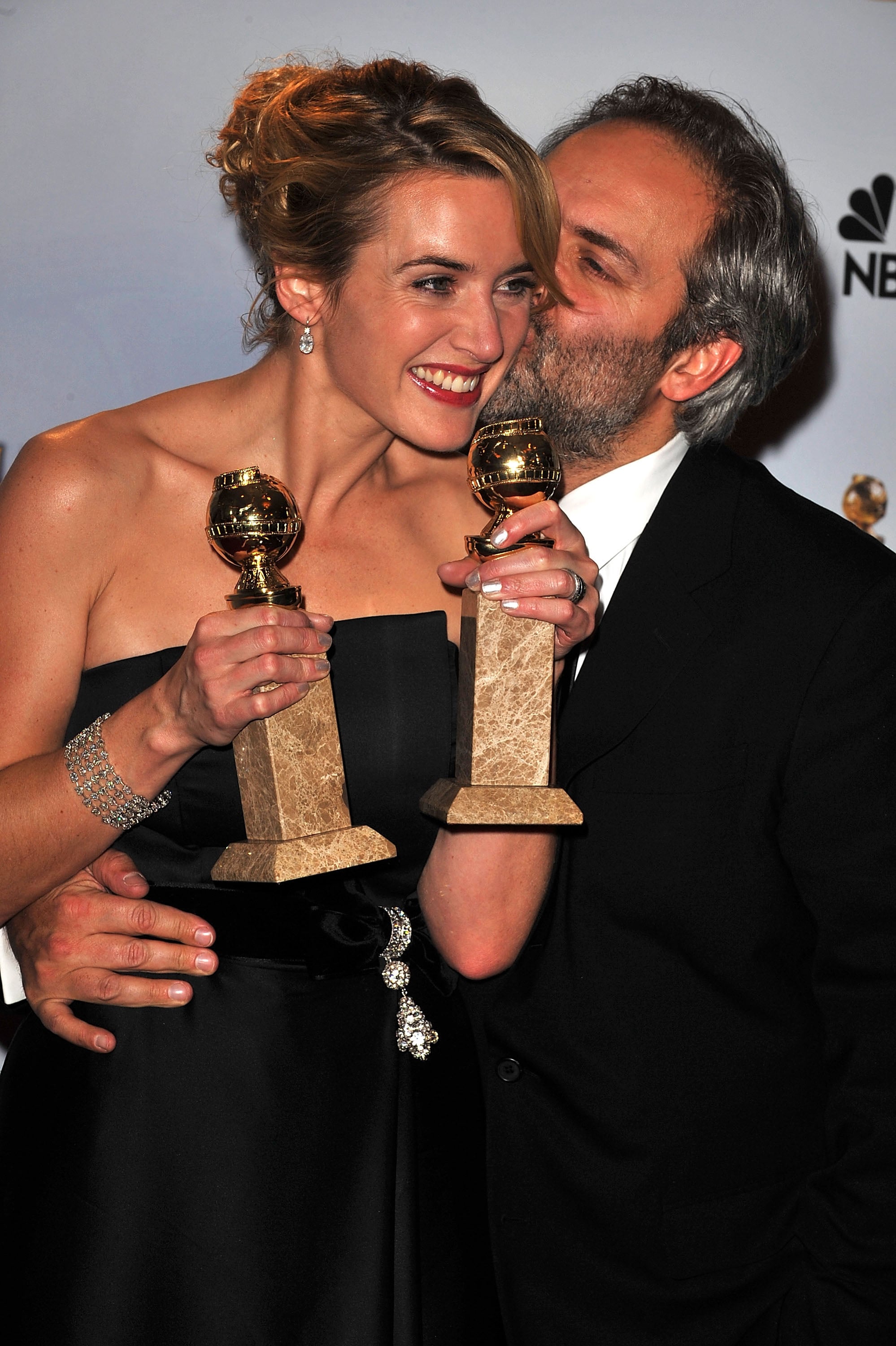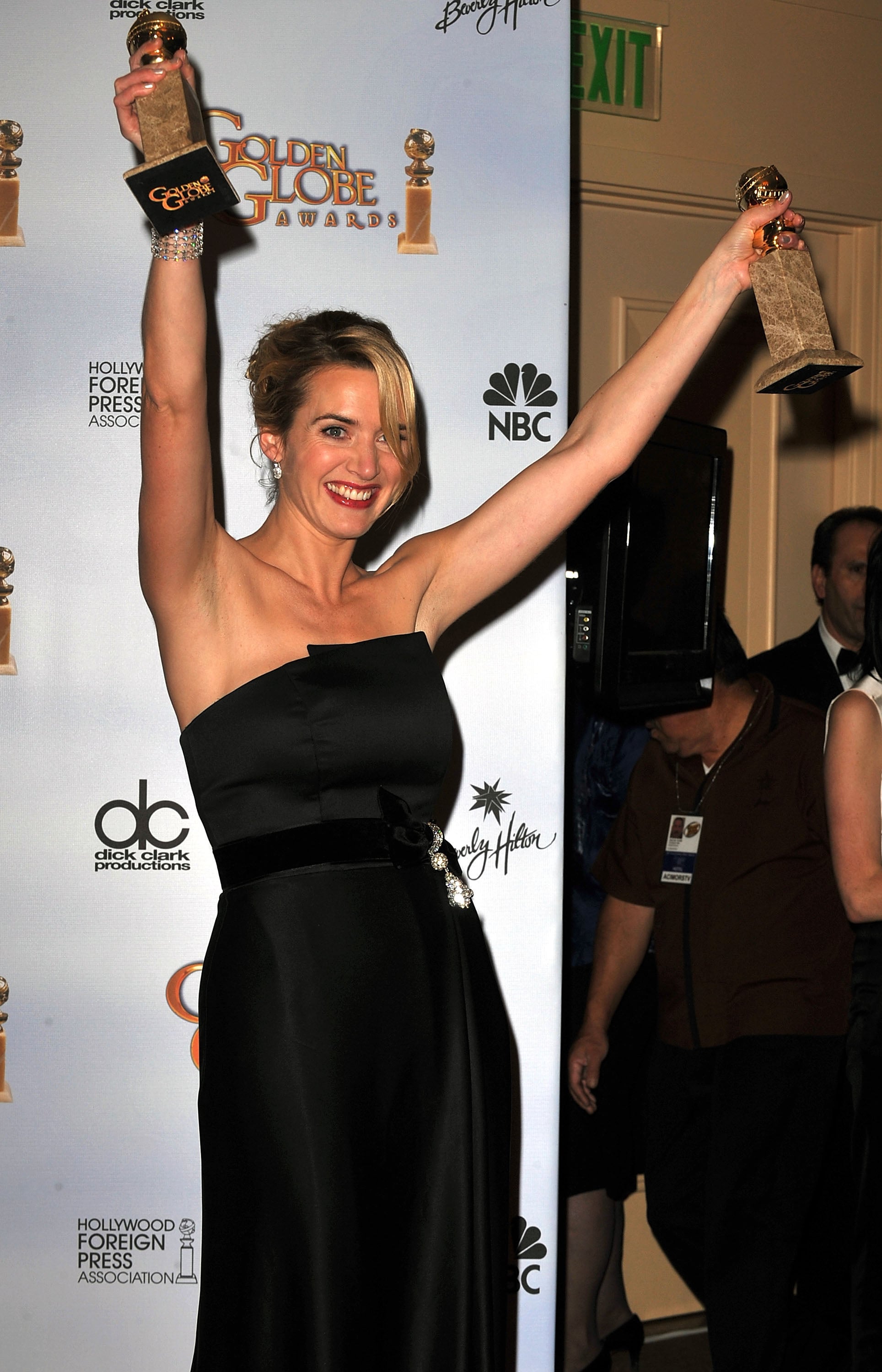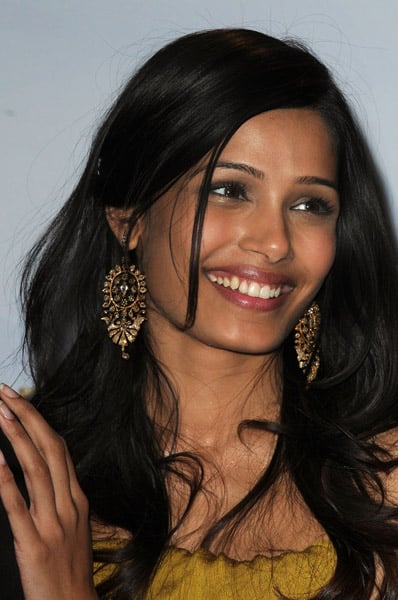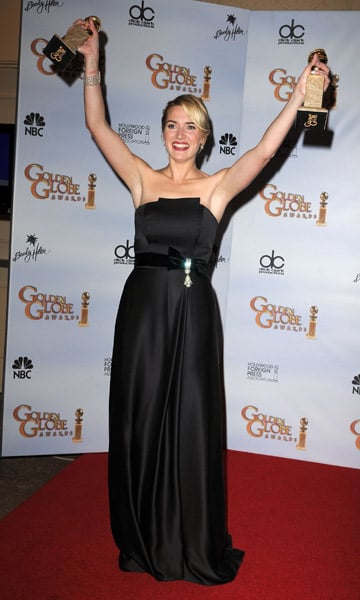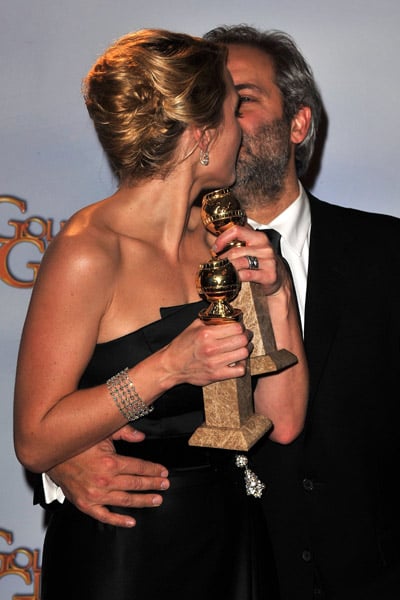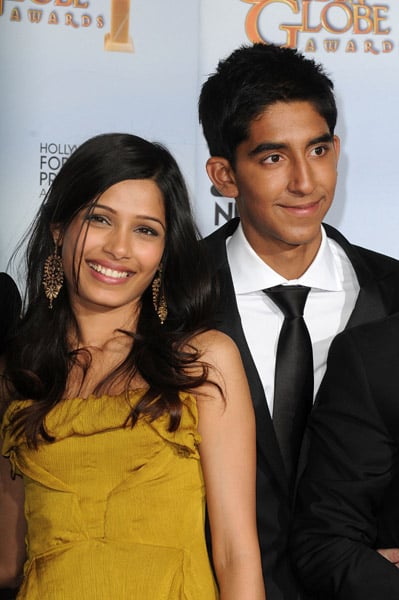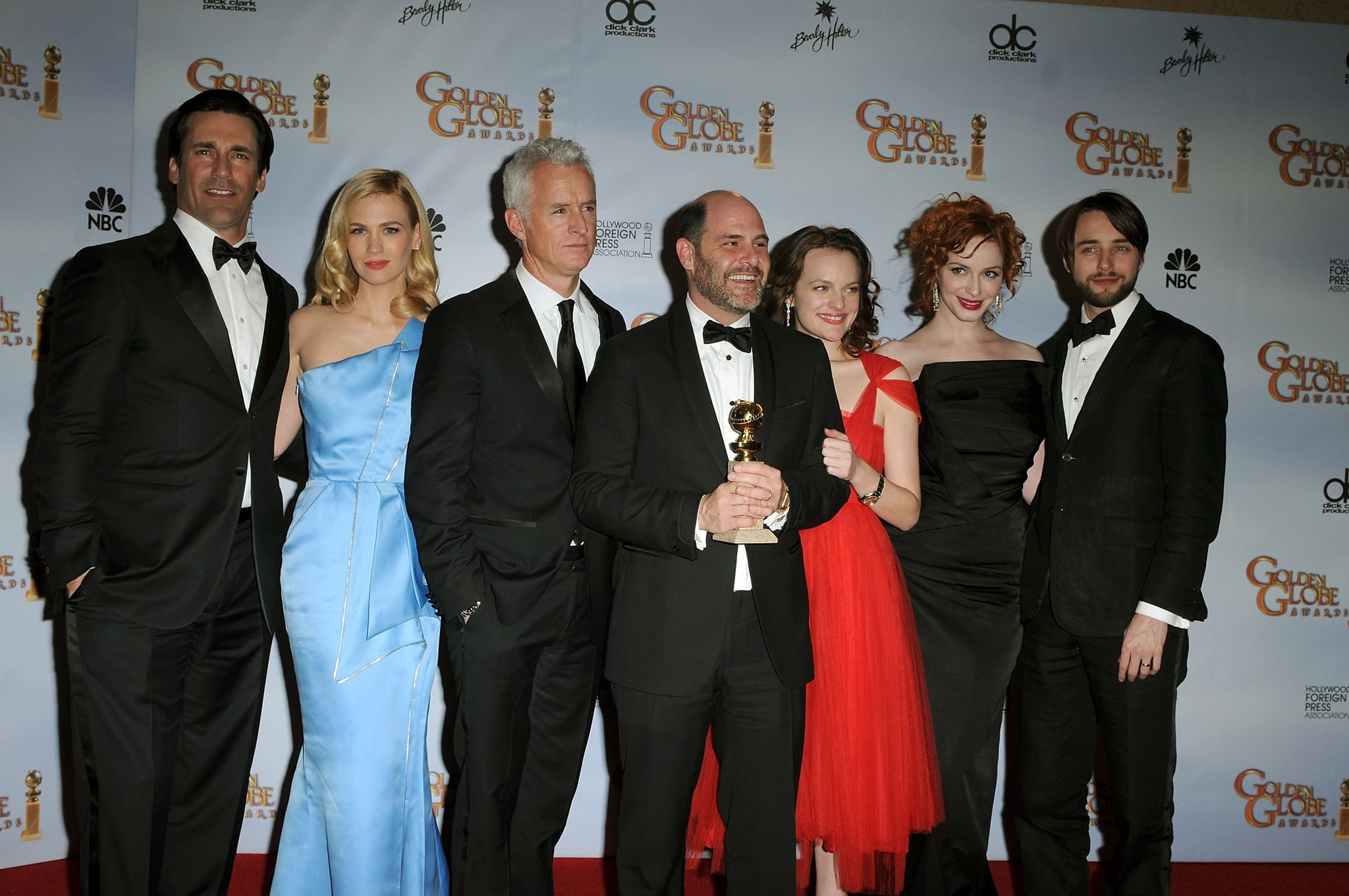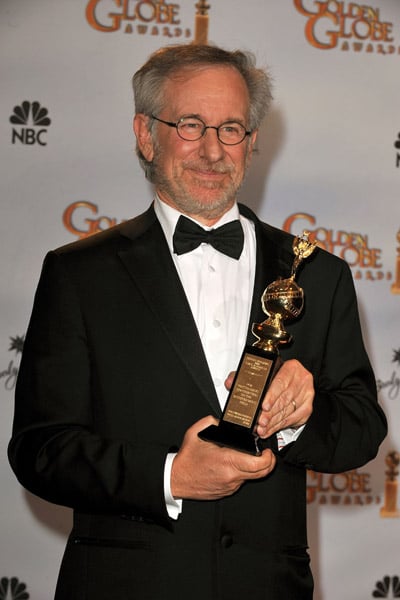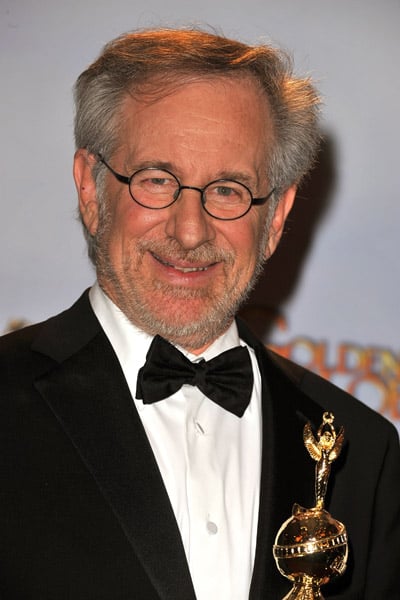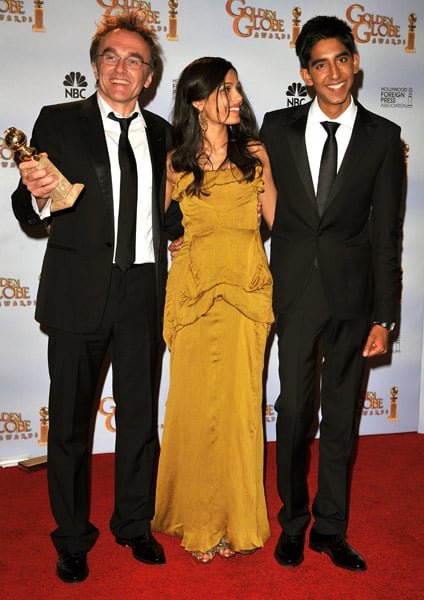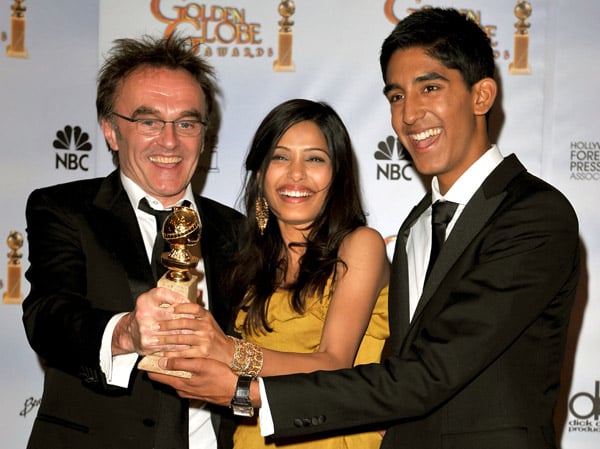 Images include: Aaron Eckhart, Alec Baldwin, Anna Paquin, Bruce Springsteen, Colin Farrell, David Duchovny, Drew Barrymore, Jane Krakowski, Jessica Lange, Joe Jonas, Nick Jonas, Kate Beckinsale, Kate Winslet, Kevin Jonas, Laura Dern, Laura Linney, Maggie Gyllenhaal, Martin Scorsese, Megan Fox, Paul Giamatti, Diddy, Sigourney Weaver, Terrence Howard, Tina Fey, Tom Brokaw, Tom Hanks, Laurence Fishburne, Steven Spielberg, Ricky Gervais, Gary Goetzman, Tom Wilkinson, Sam Mendes, Mickey Rourke, Danny Boyle, Matthew Weiner, January Jones, Jon Hamm, Elisabeth Moss, John Slattery, Christina Hendricks, Vincent Kartheiser, Sally Hawkins