Photos of Keith Urban, Kate Hudson, Kelly Clarkson, Black Eyed Peas, Fergie, Janet Jackson at American Music Awards 2009-11-23 06:00:00
Stars Sparkle, Burn and Sing at the American Music Awards
The stars of last night's American Music Awards hit the red carpet before heading inside LA's Nokia Theatre for the main event. Janet Jackson kicked things off with an energetic eight minute performance, and the evening's first award then went to the Black Eyed Peas. The Black Eyed Peas went on to take the stage to do "Boom Boom Pow" with a special Nirvana twist. The show went on with performances from Carrie Underwood and Shakira, as well as from Jay-Z and Alicia Keys with "Empire State of Mind." Unfortunately not everyone stayed on their feet — both Jennifer Lopez and Adam Lambert took tumbles while singing.
There were other memorable performances, from Lady Gaga, Rihanna, and not to mention Whitney Houston's return to the stage before she received the International Award of Excellence. Jennifer Lopez had a beaming Marc Anthony in the crowd as she debuted her new single and showed off those customized Louboutins. Michael Jackson won multiple awards, and his brother Jermaine took the stage to accept the award on behalf of their family. Taylor Swift took home the most statues, though she wasn't there and the upset of the night might have to go to Gloriana who won breakthrough artist — make sure to check out the full list of winners. Kate Hudson joined her Nine costars Fergie and Nicole Kidman, though Kate did have a chance to share a special moment with Alex Rodriguez. We also had everything covered on the fashion and beauty ends, so make sure to check in with Fab and Bella!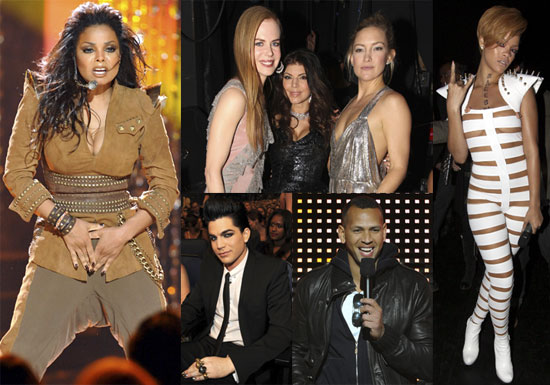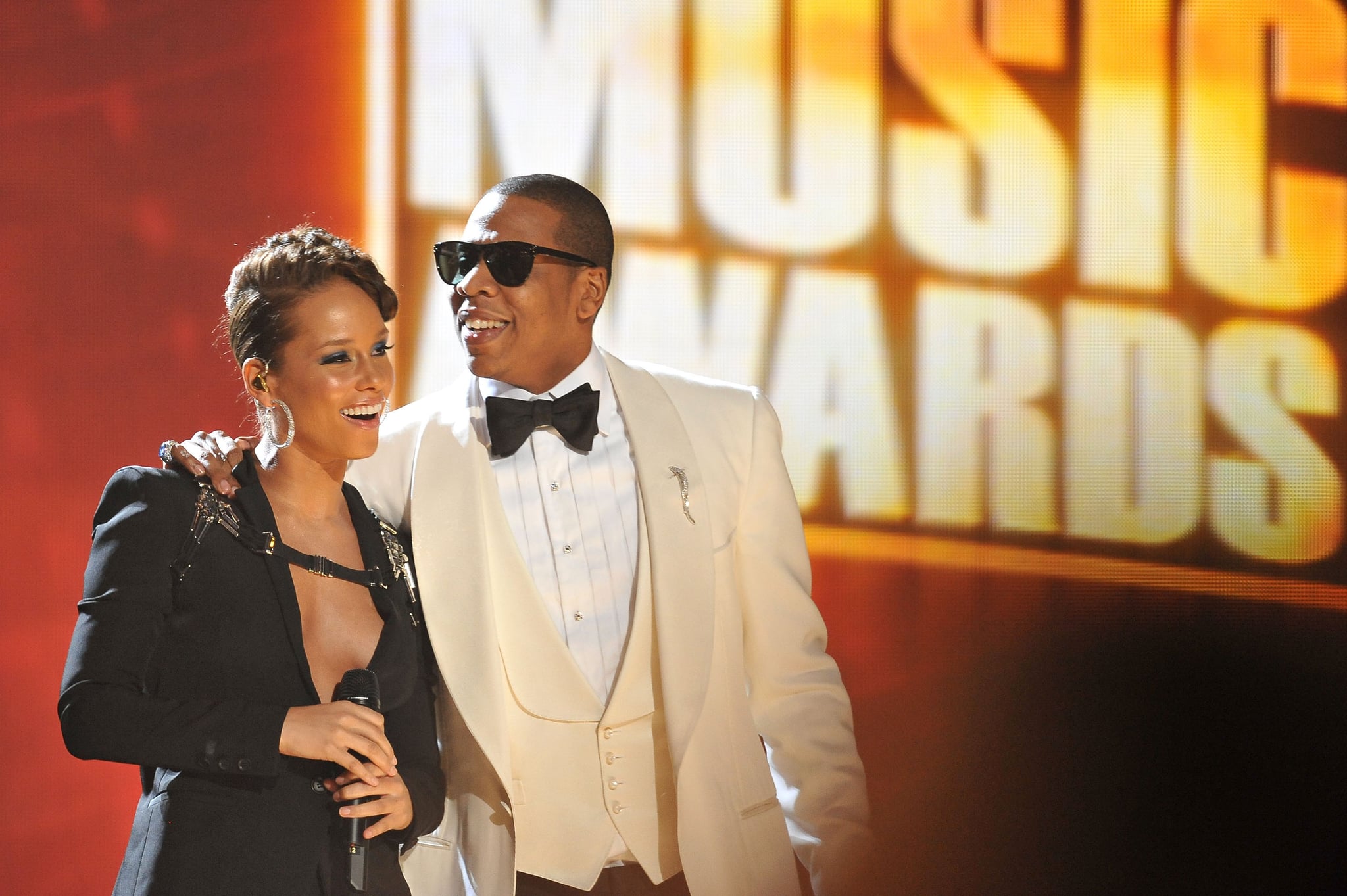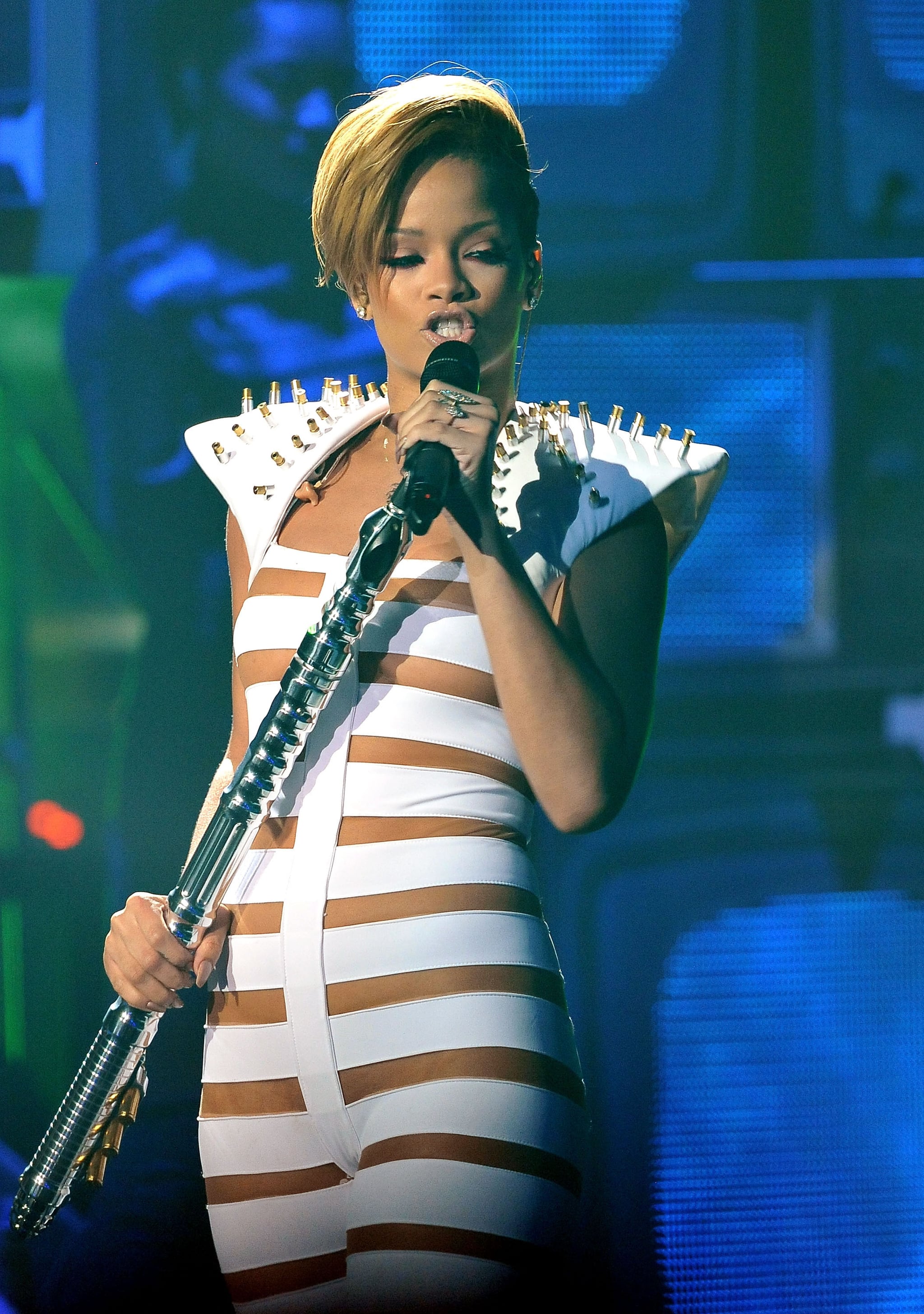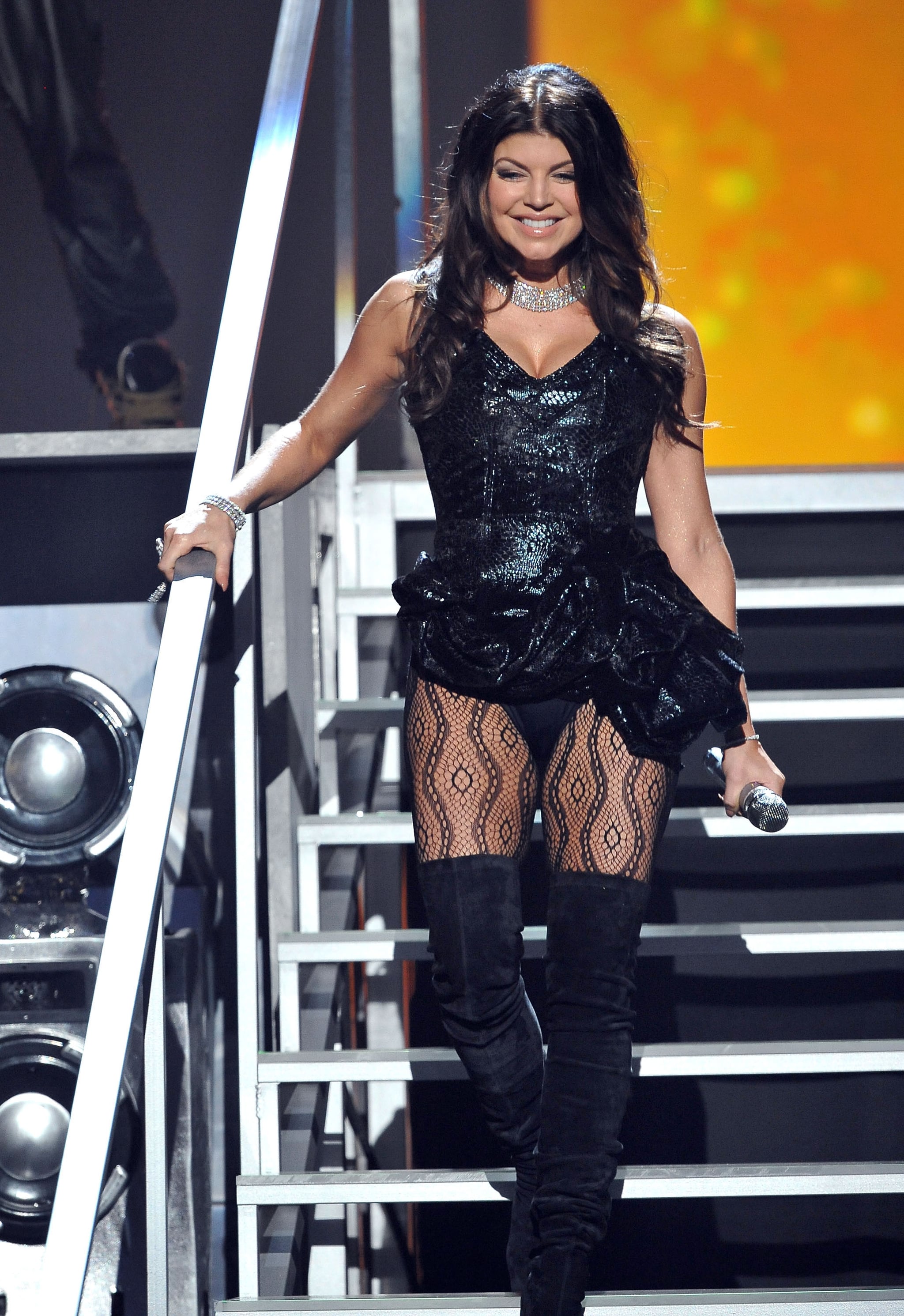 LOTS more photos from the American Music Awards and backstage so read more.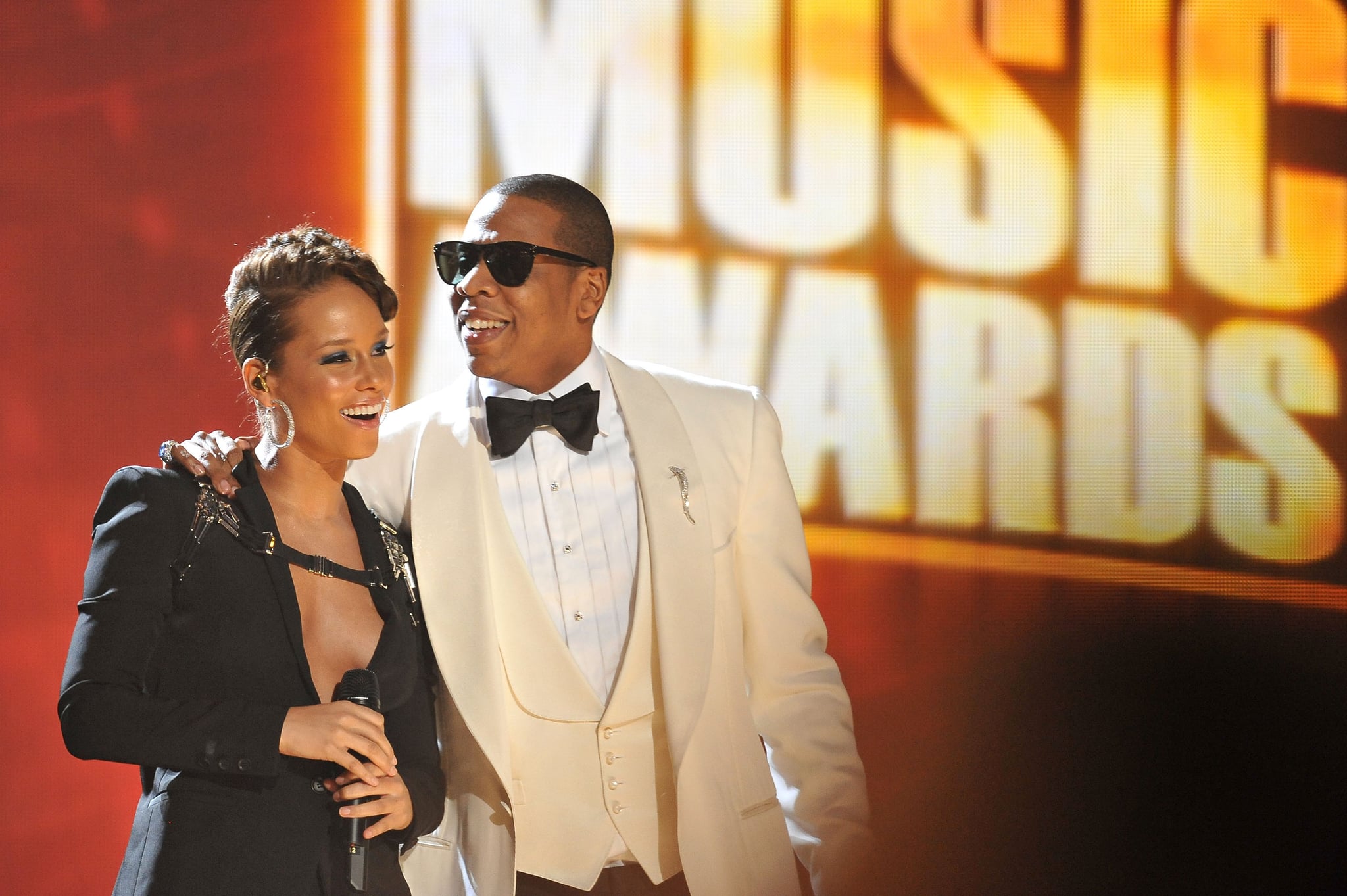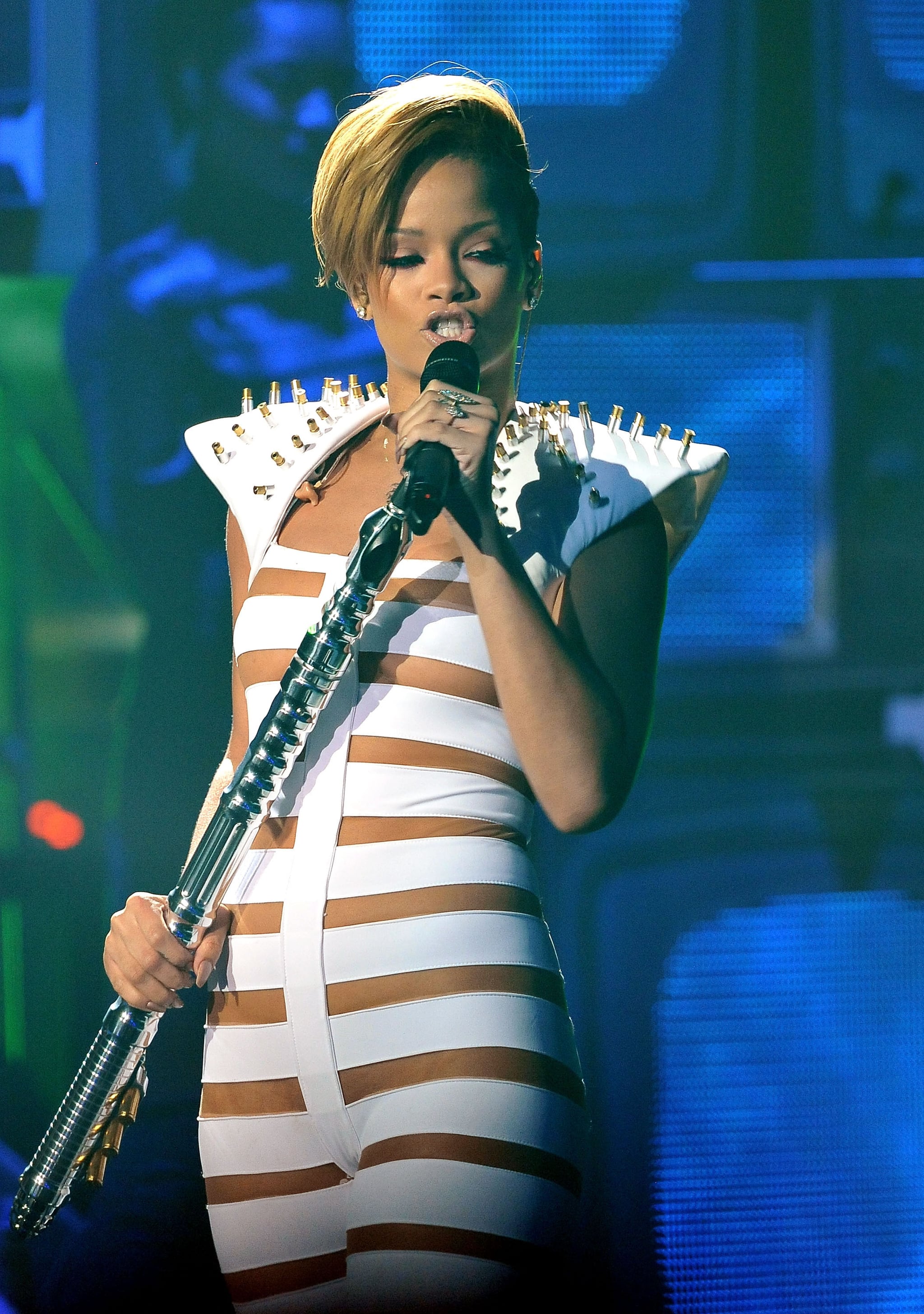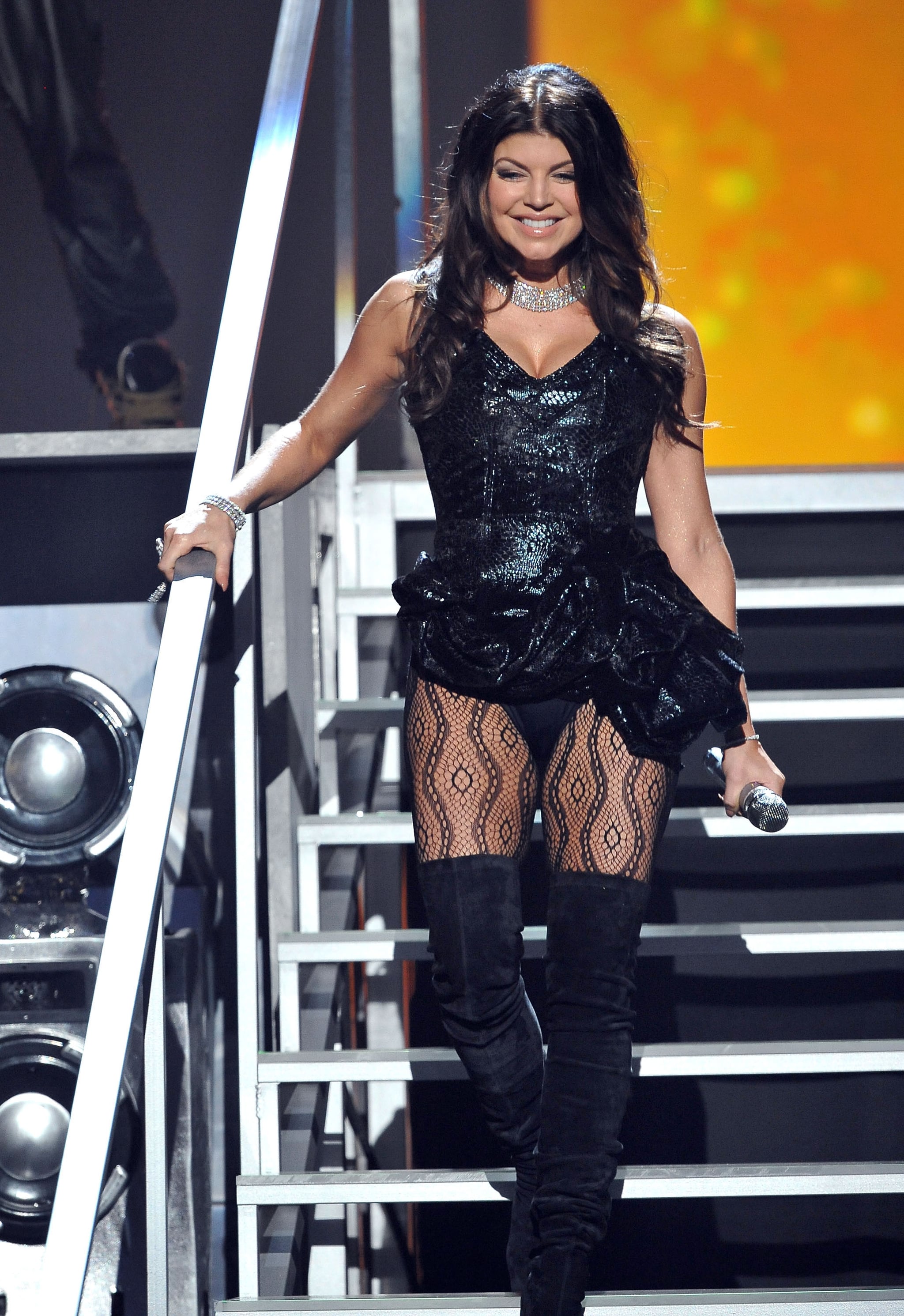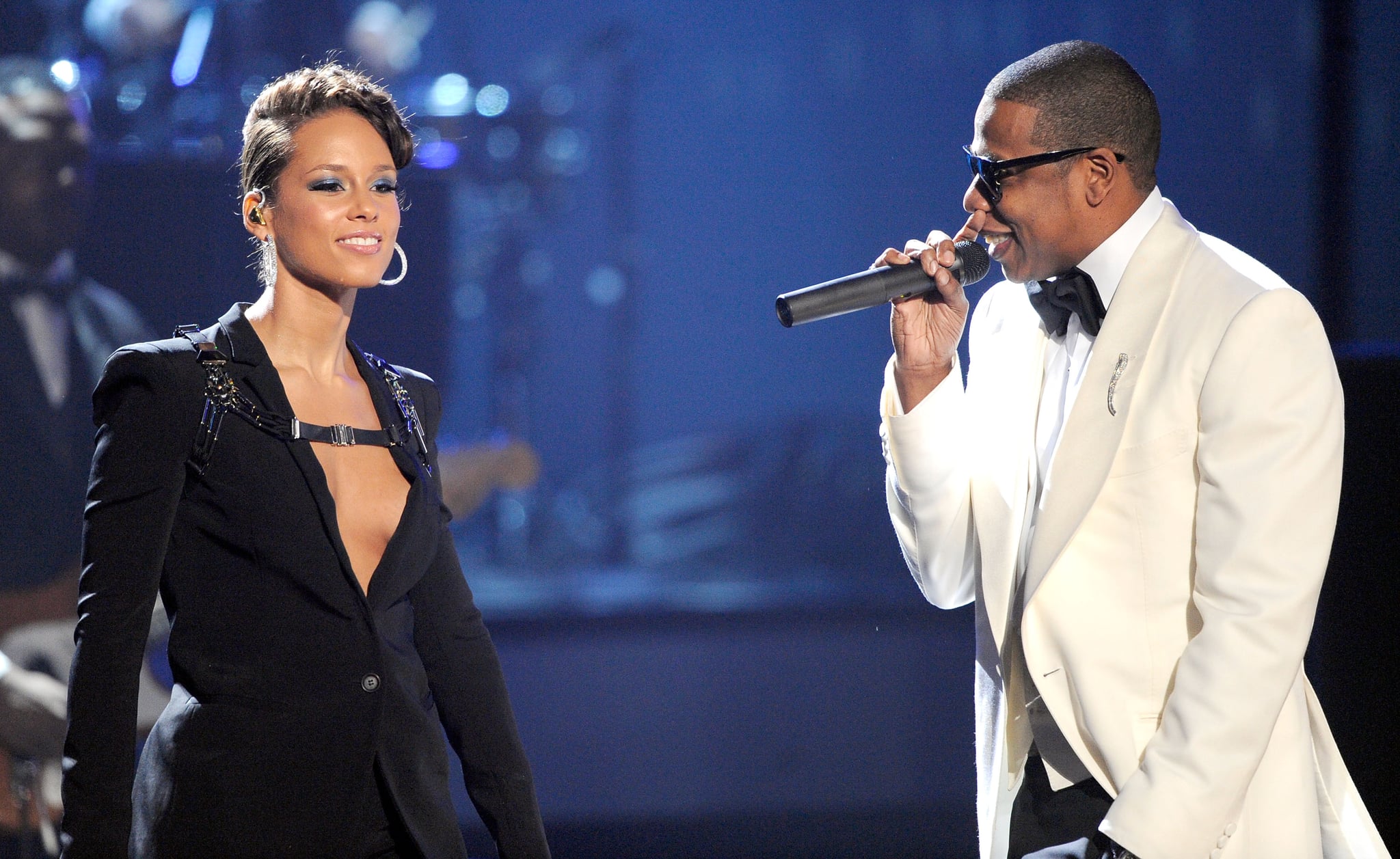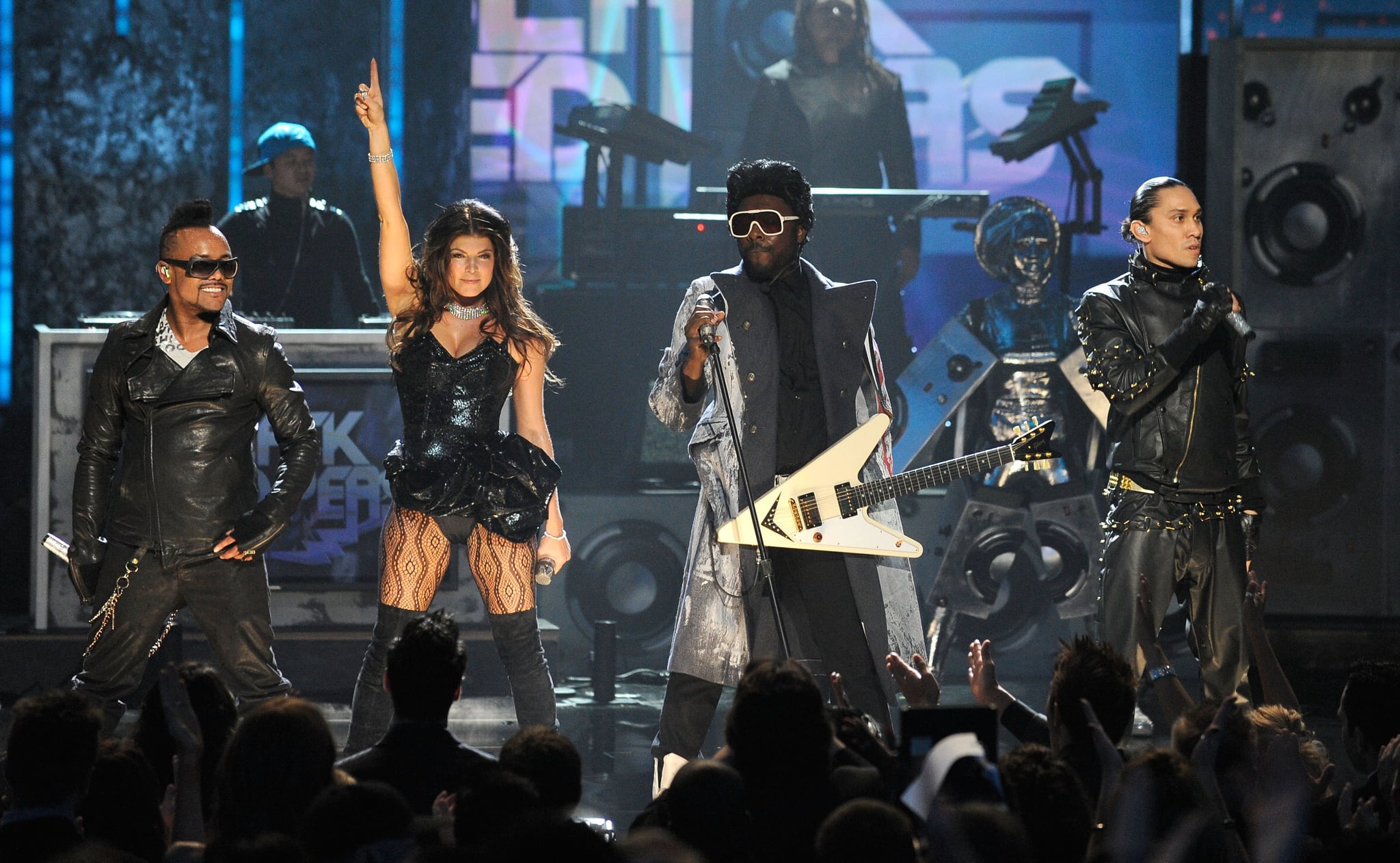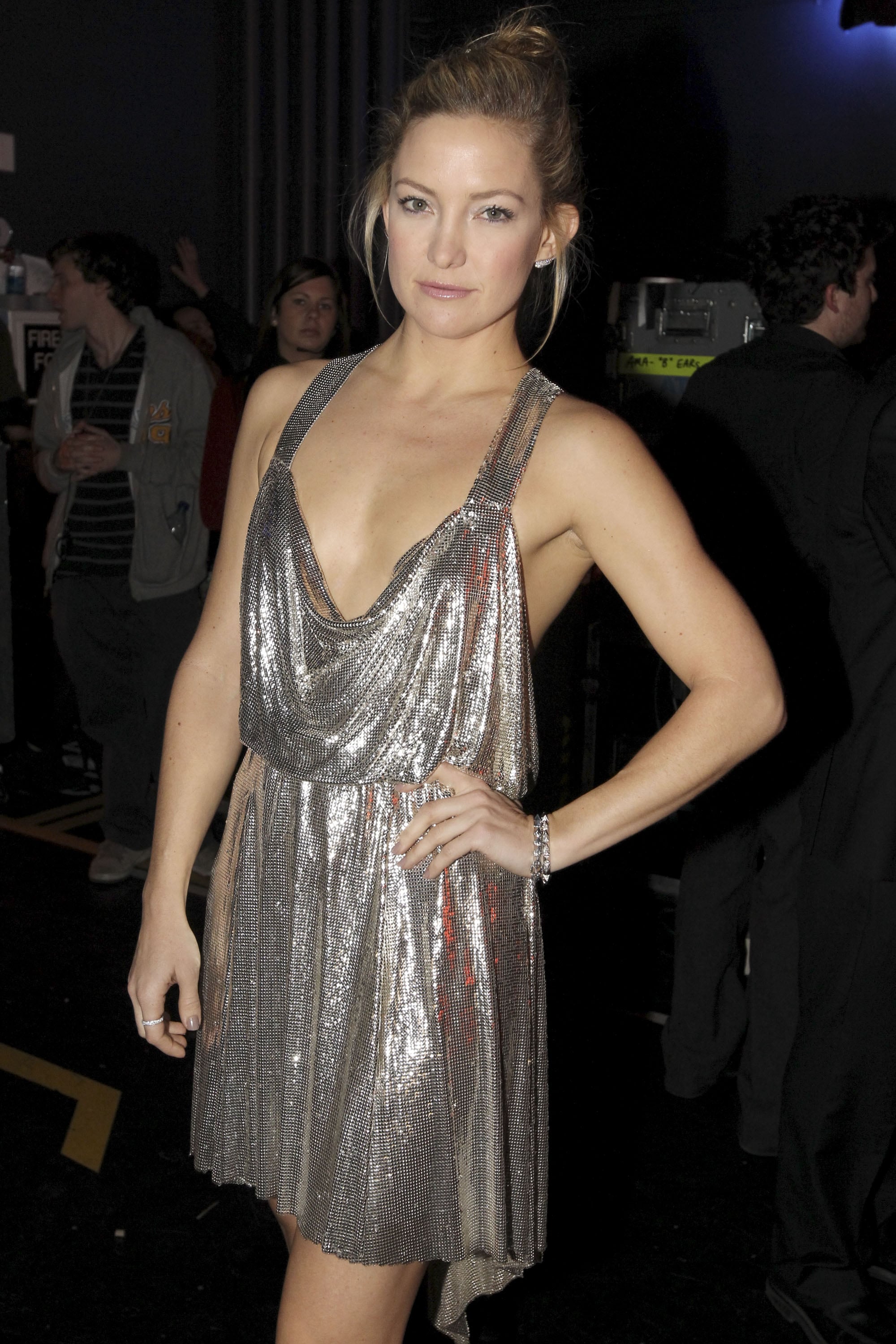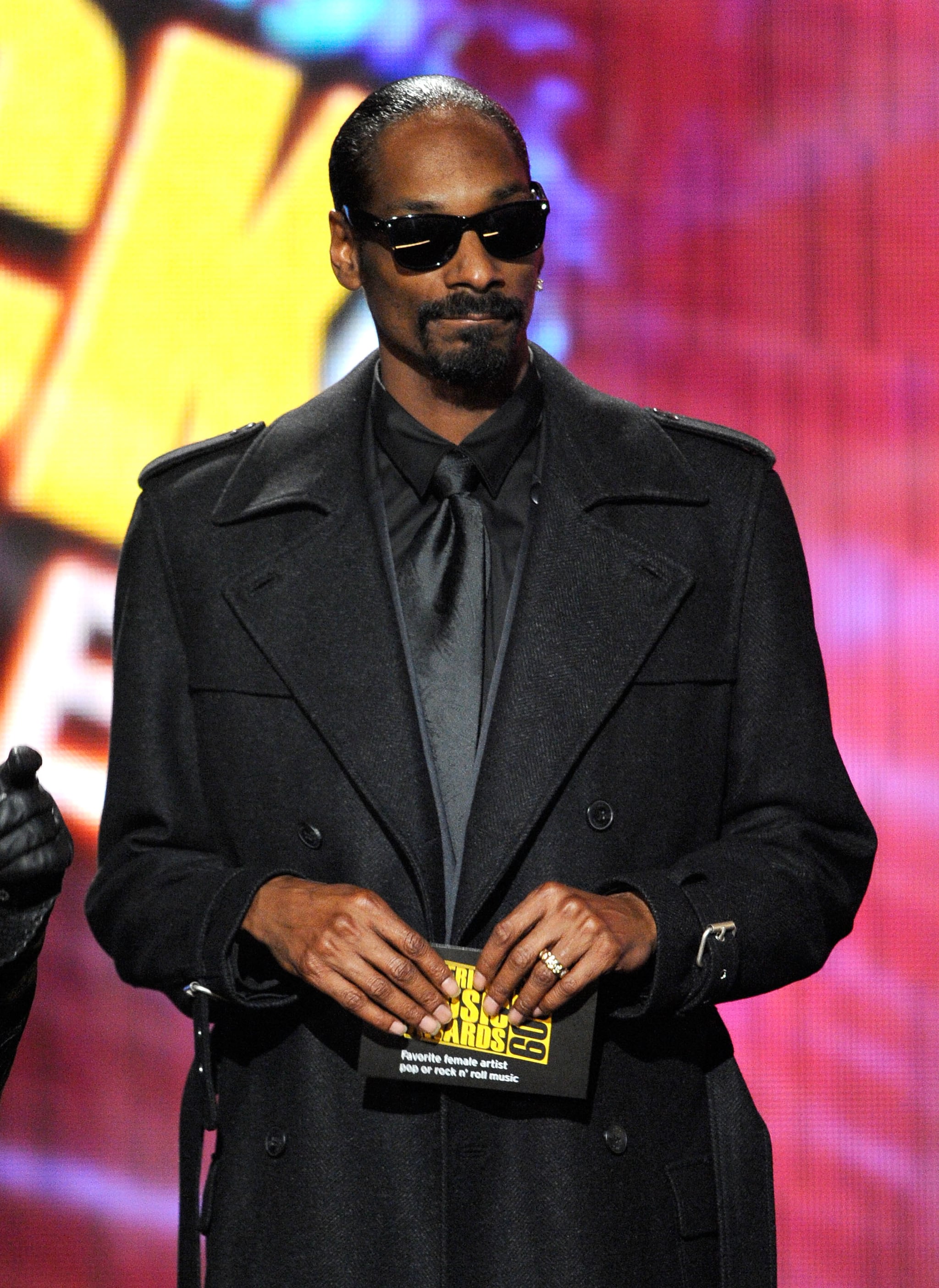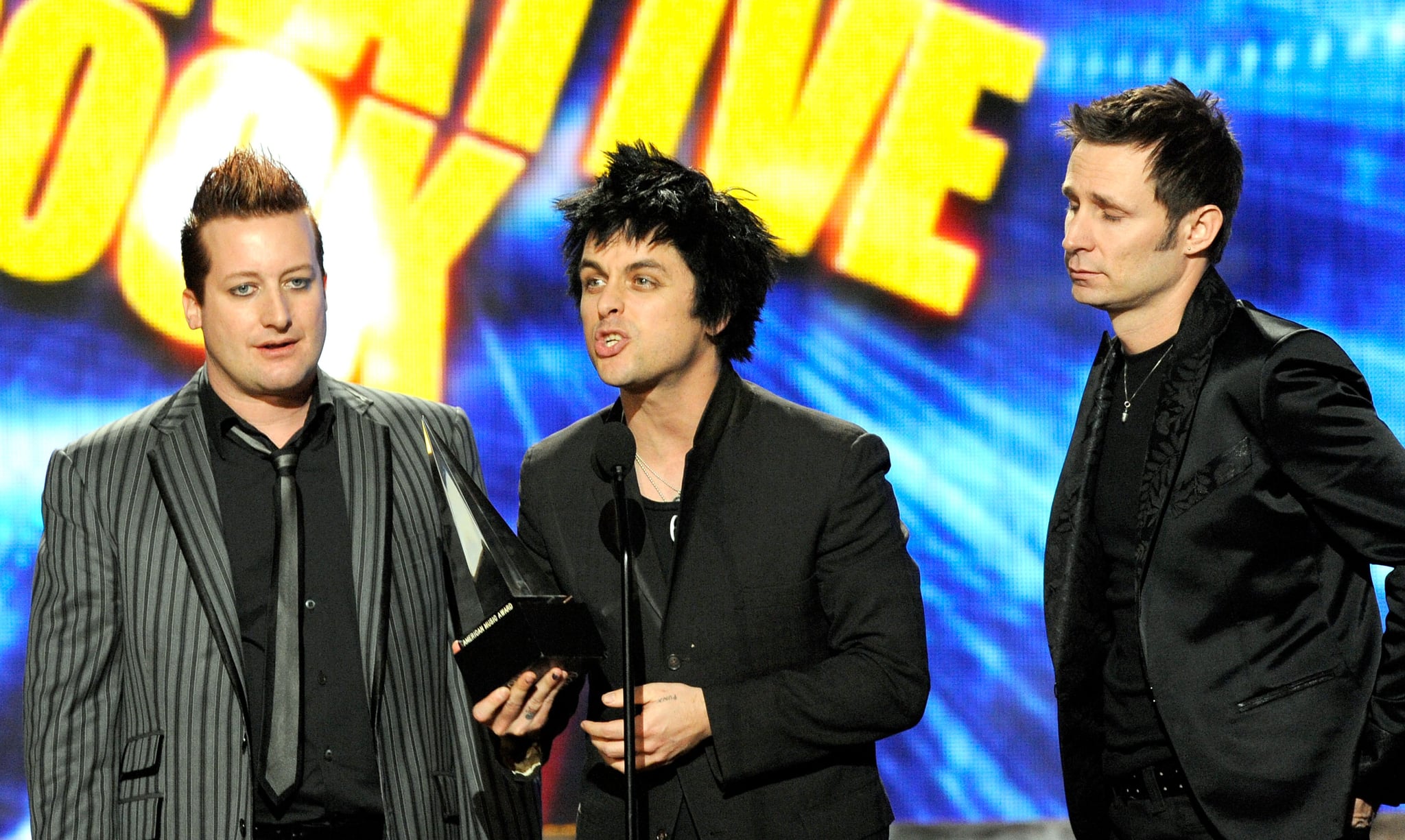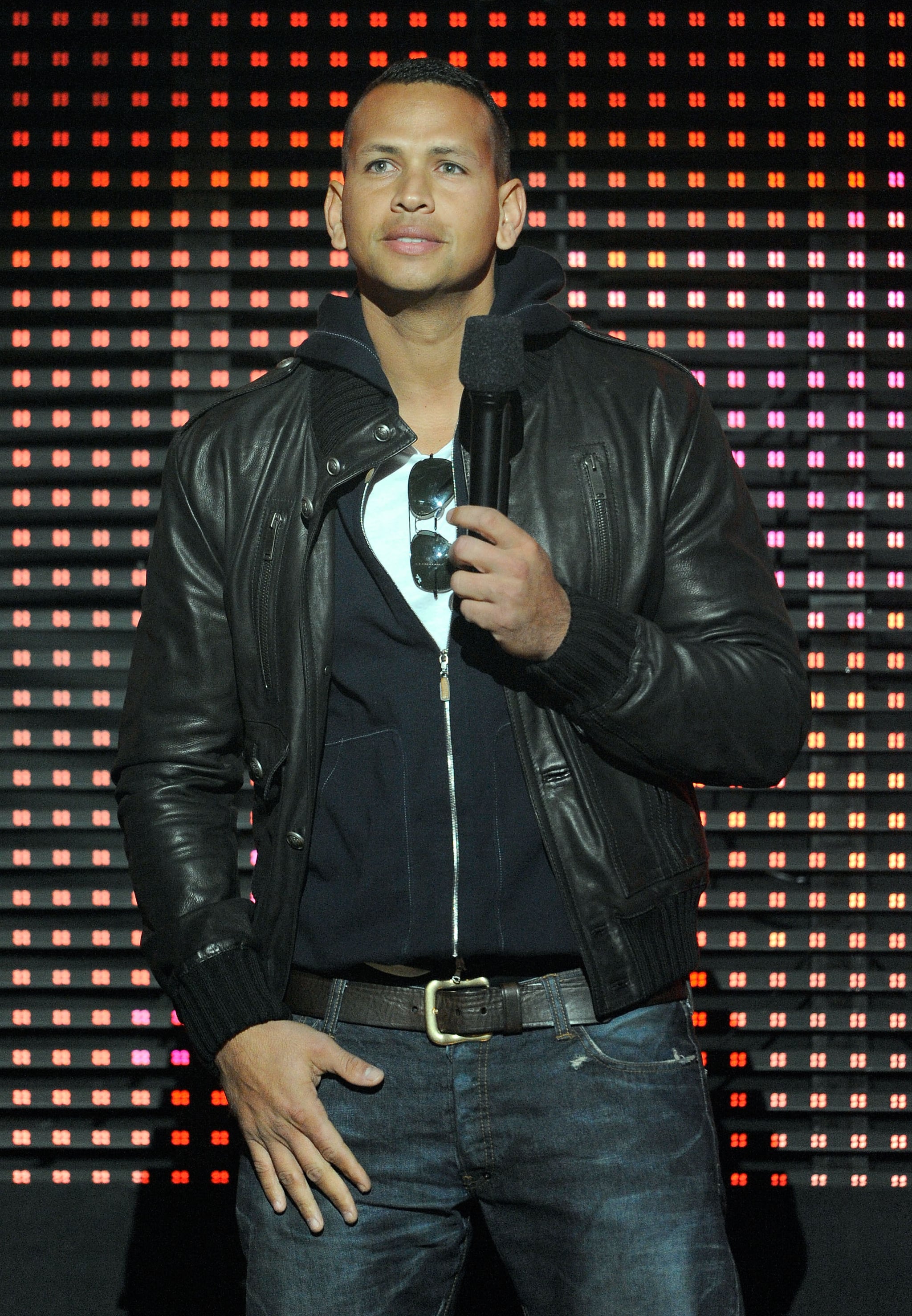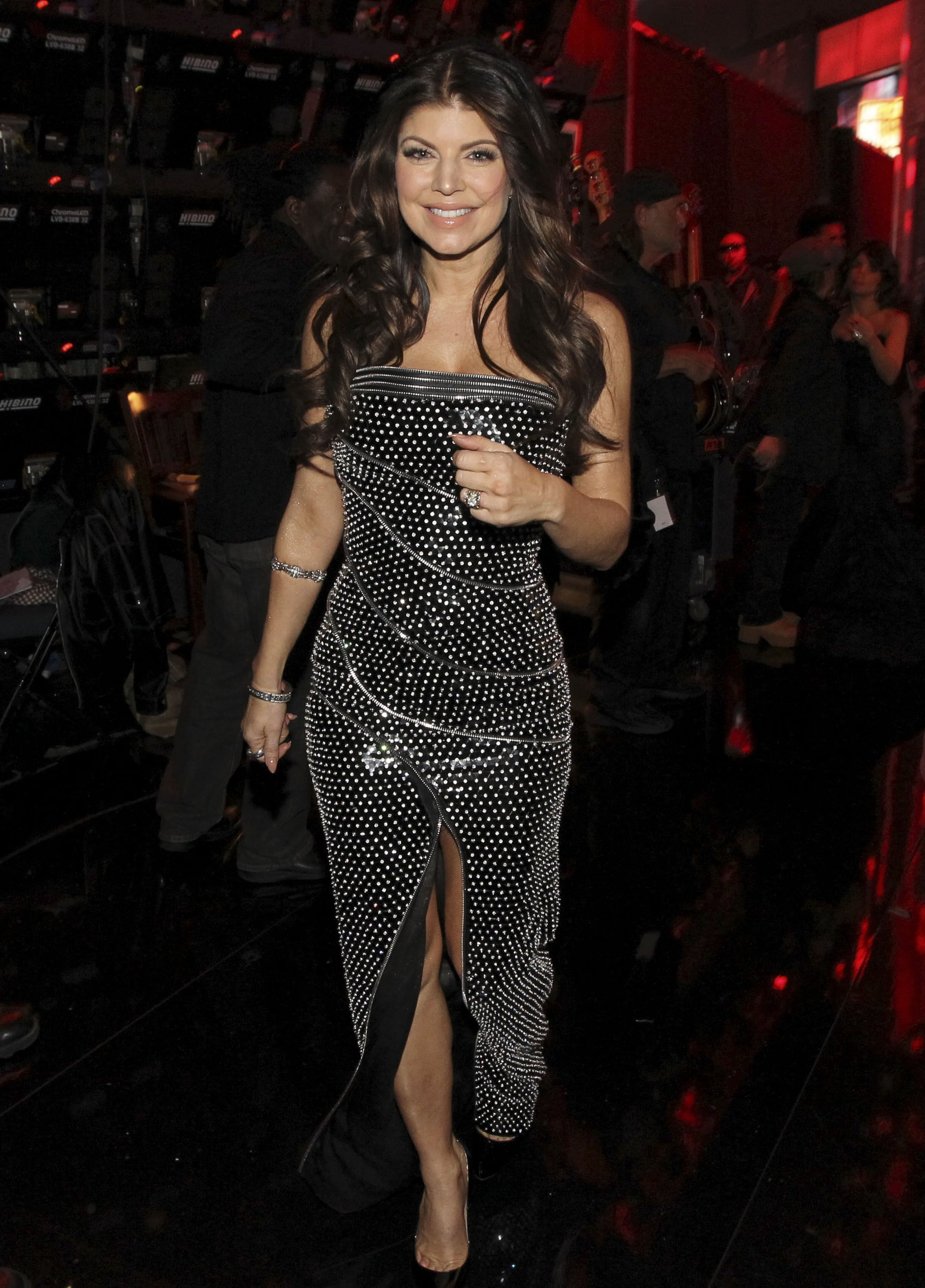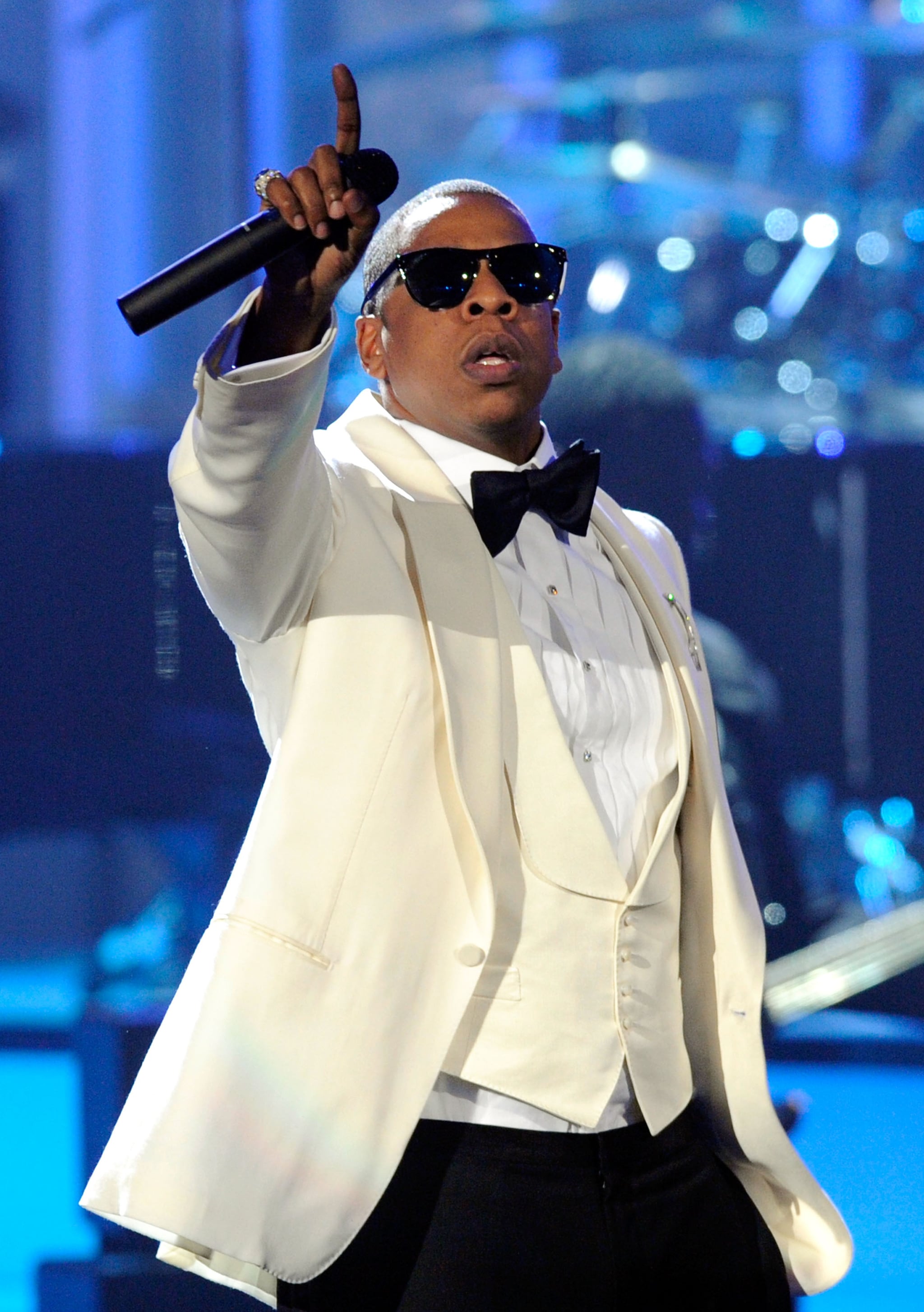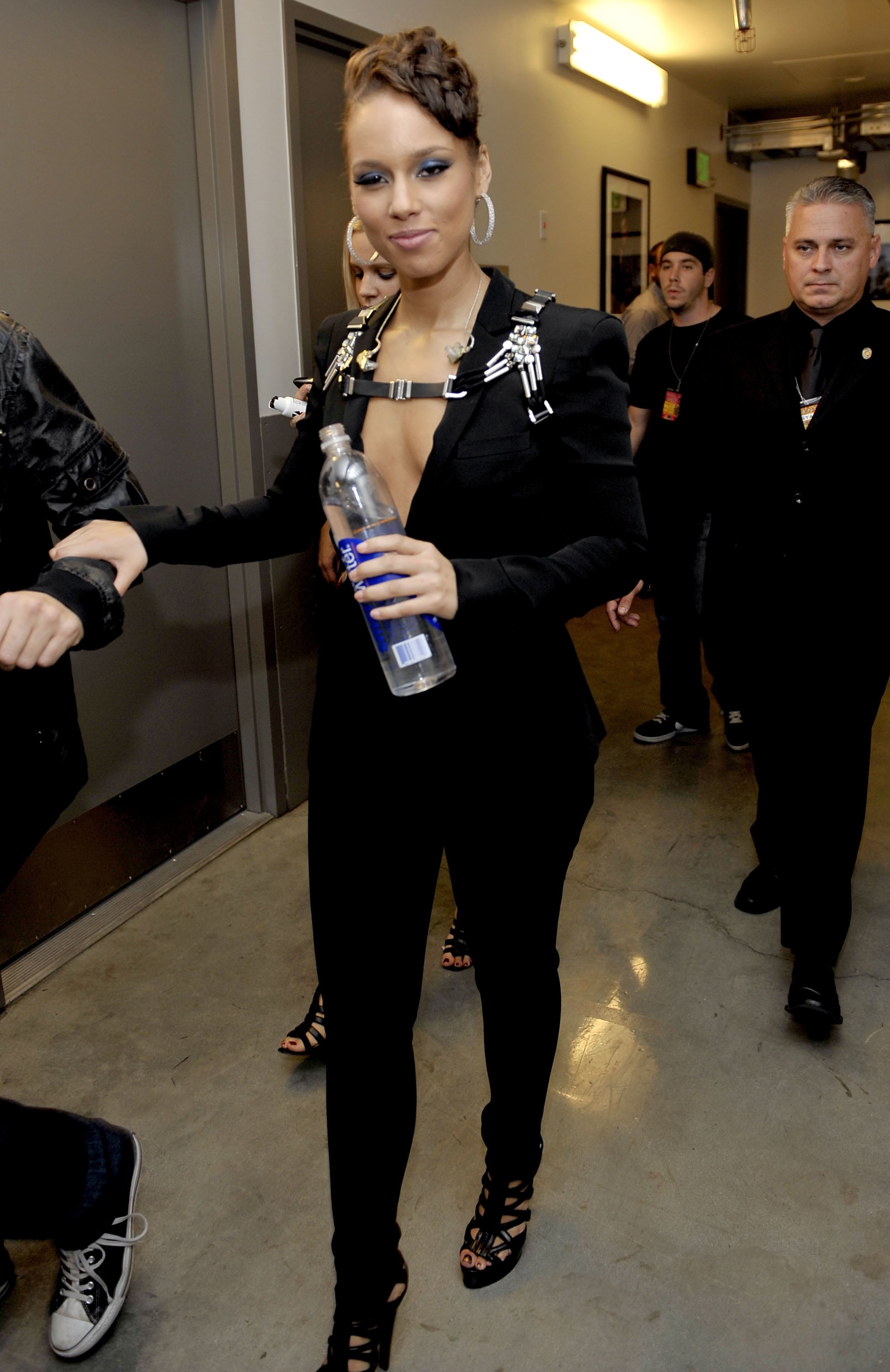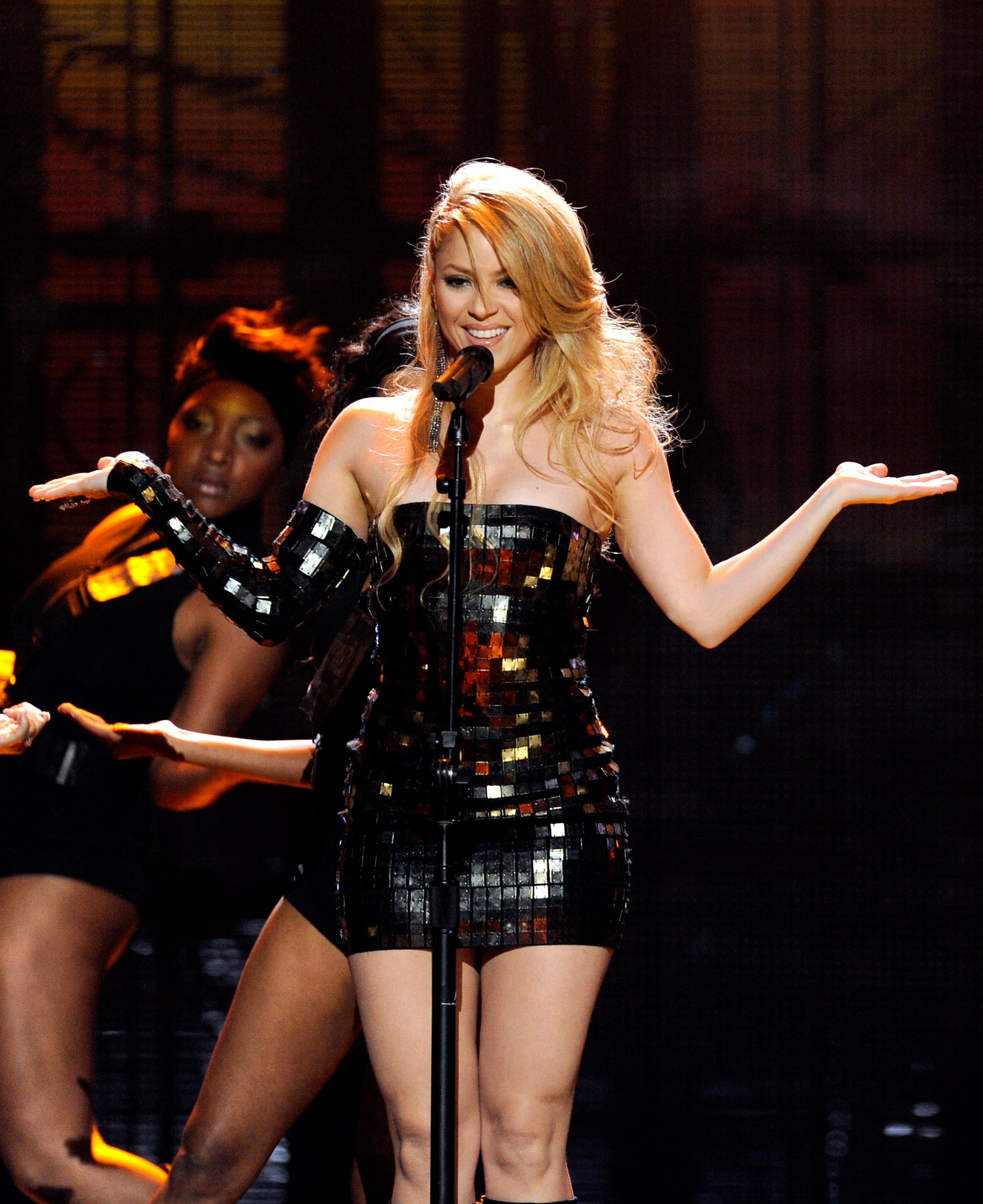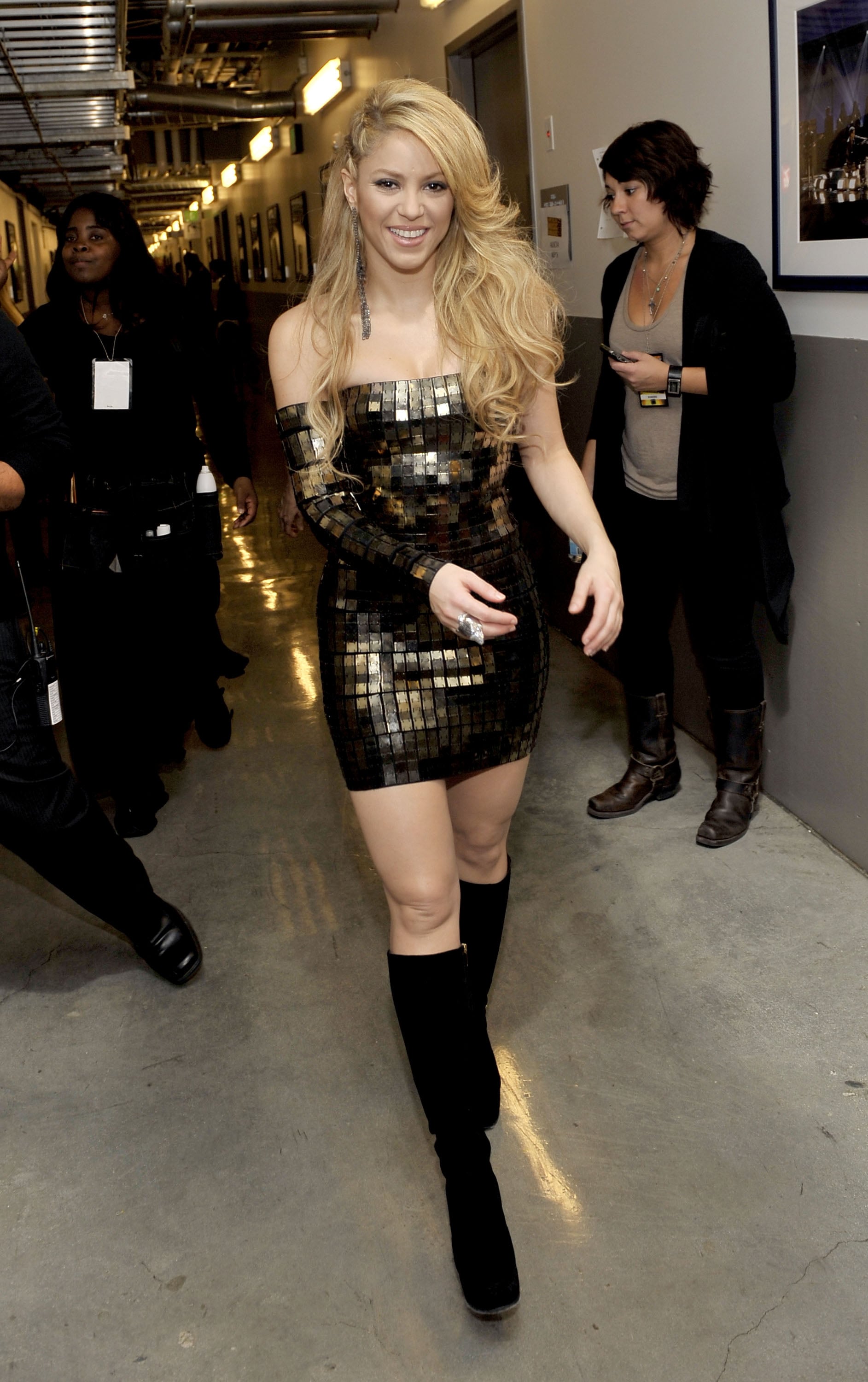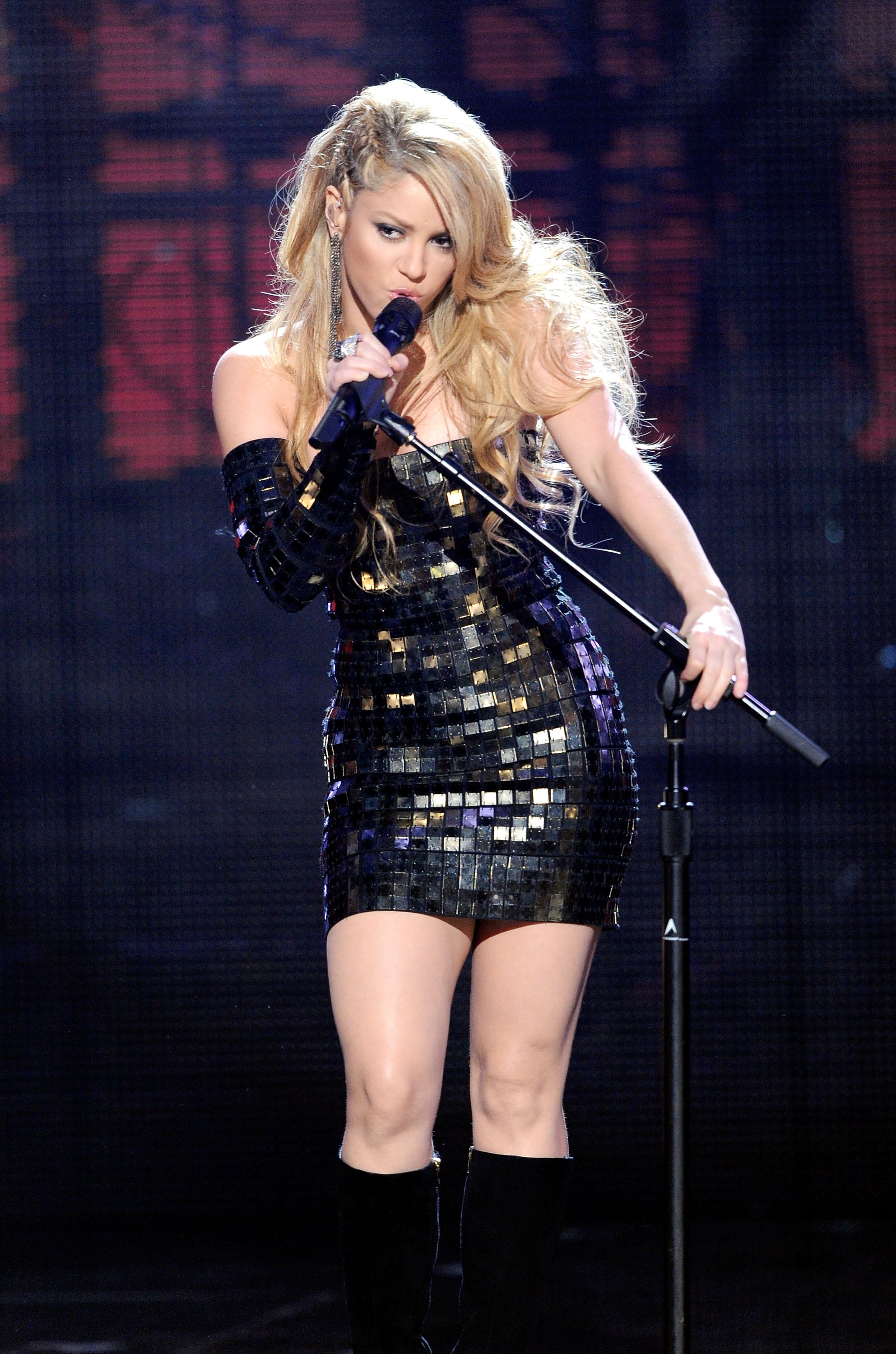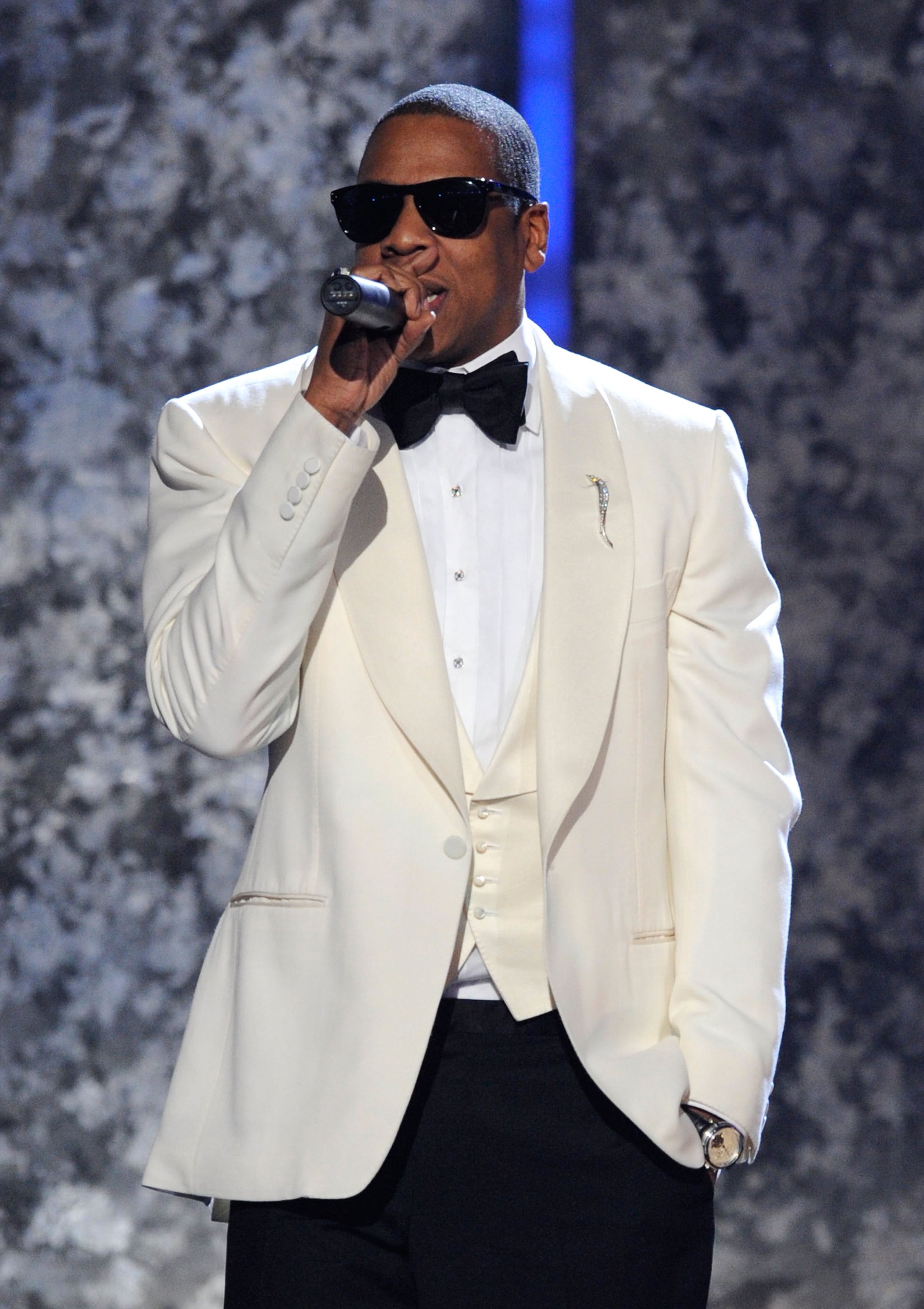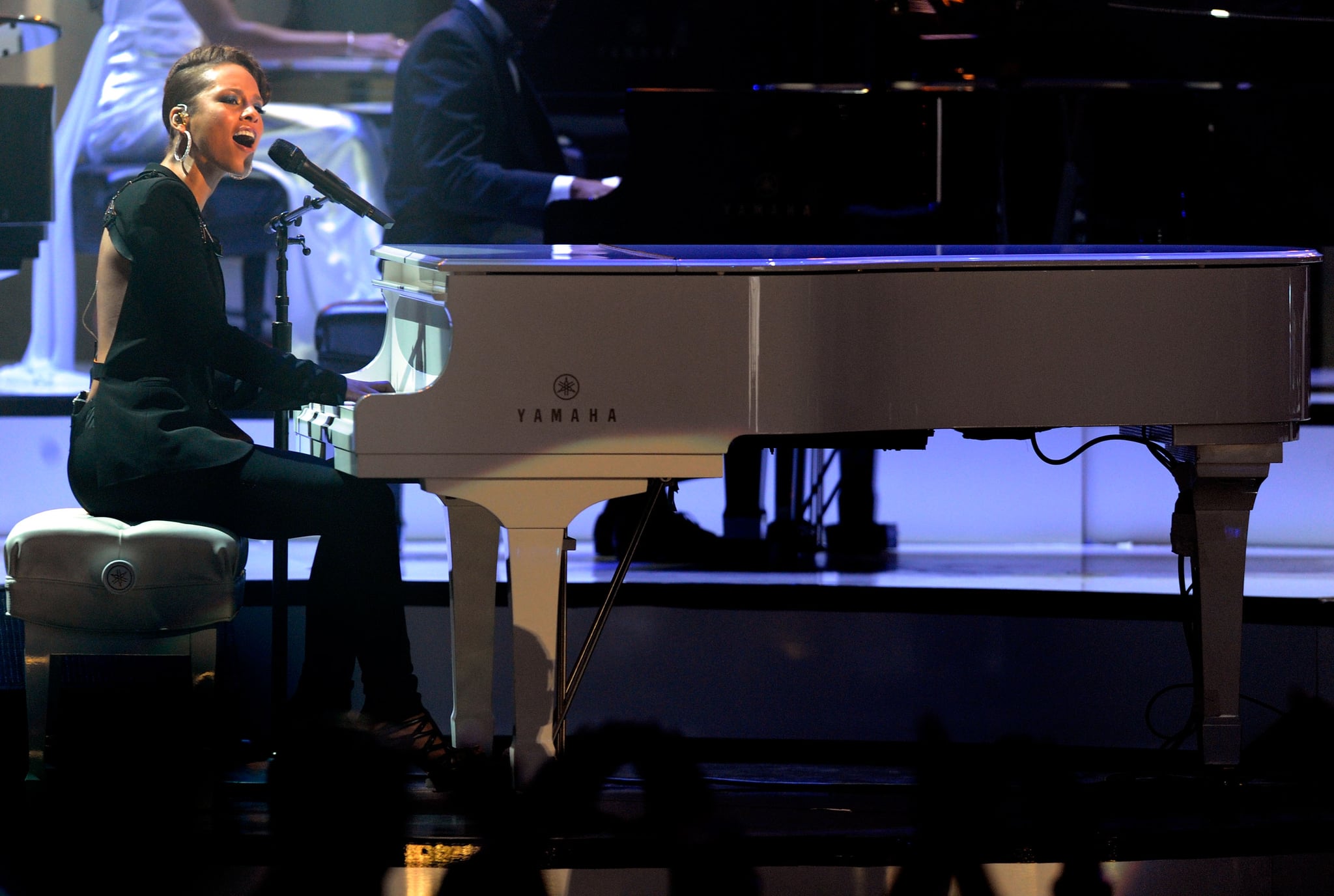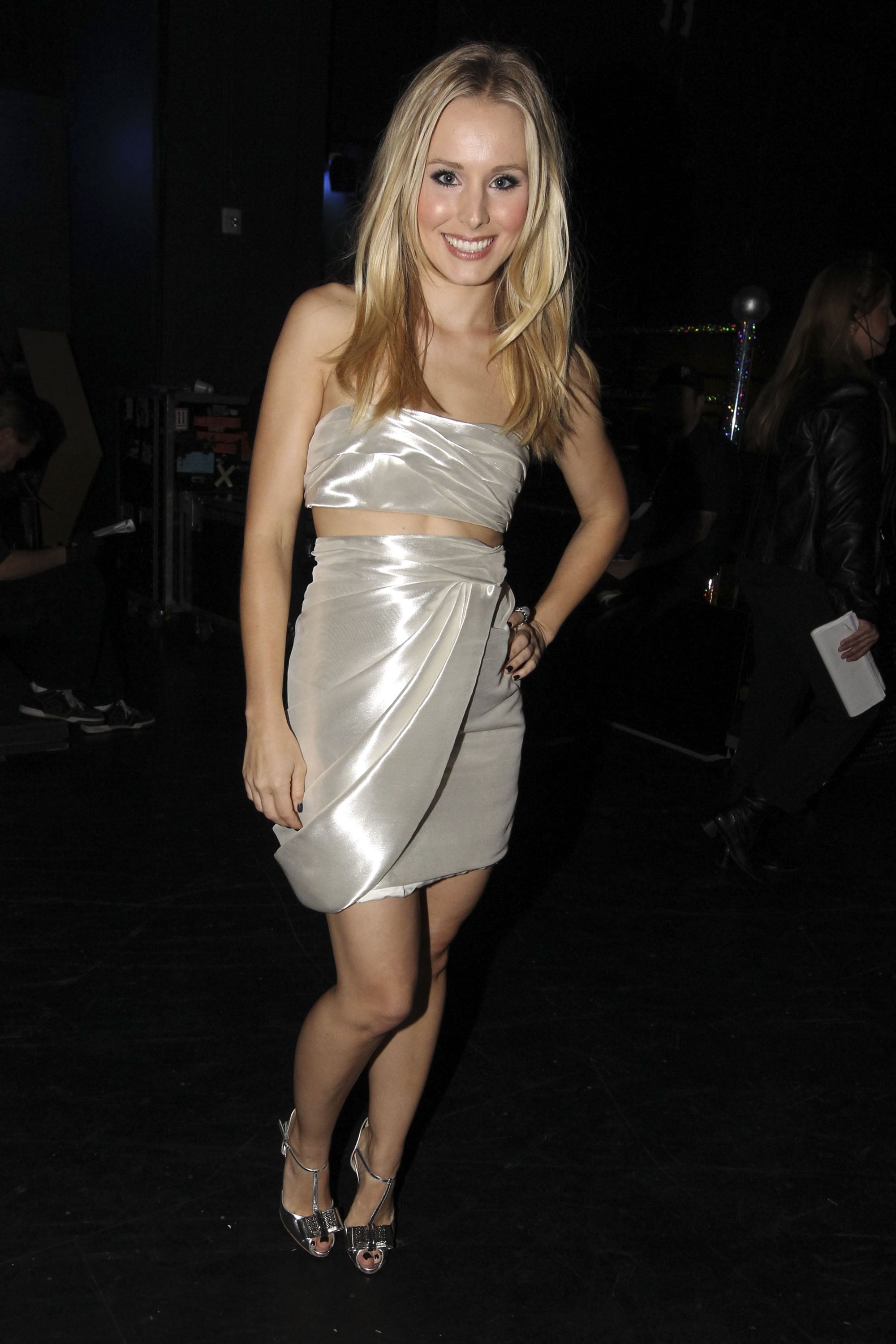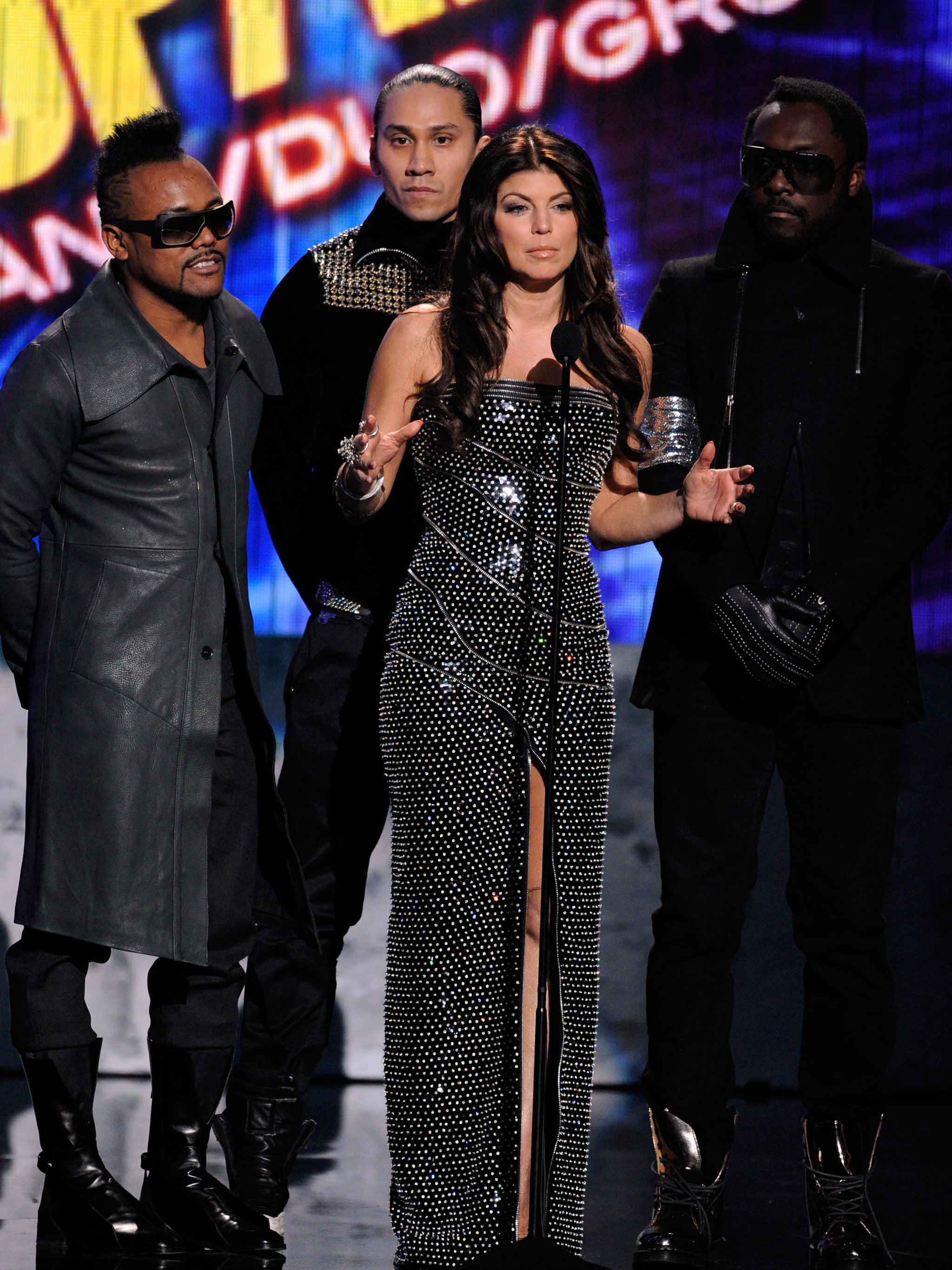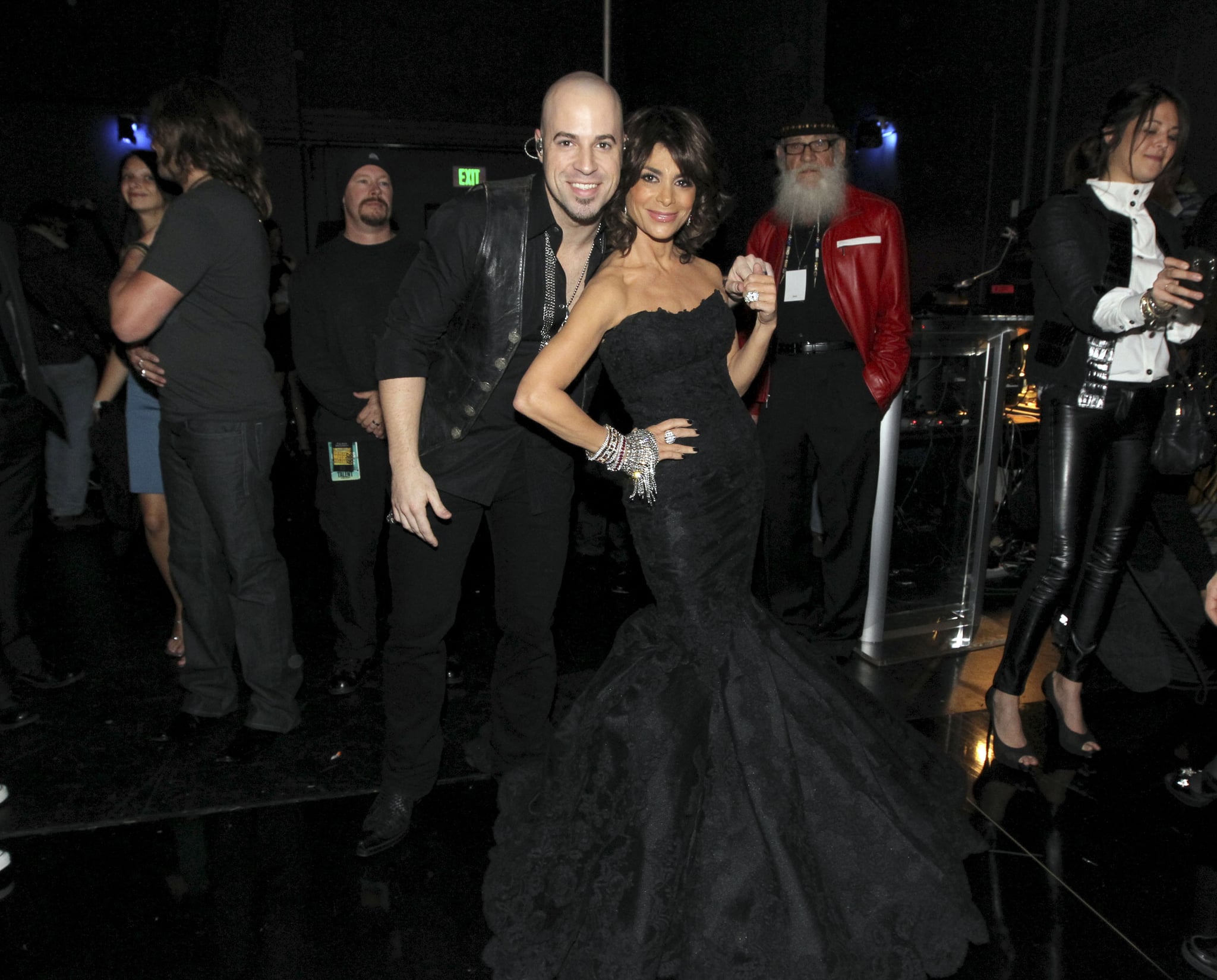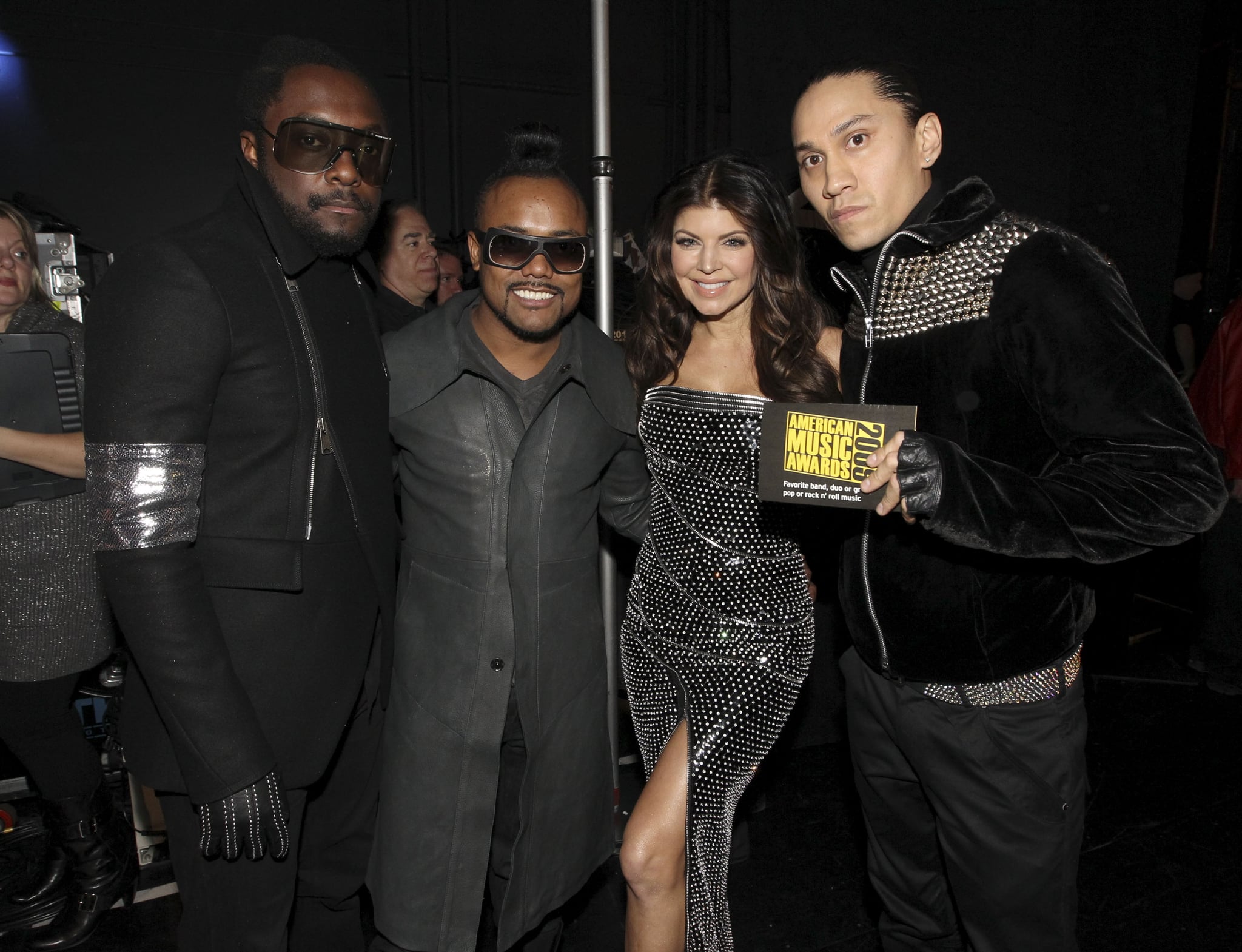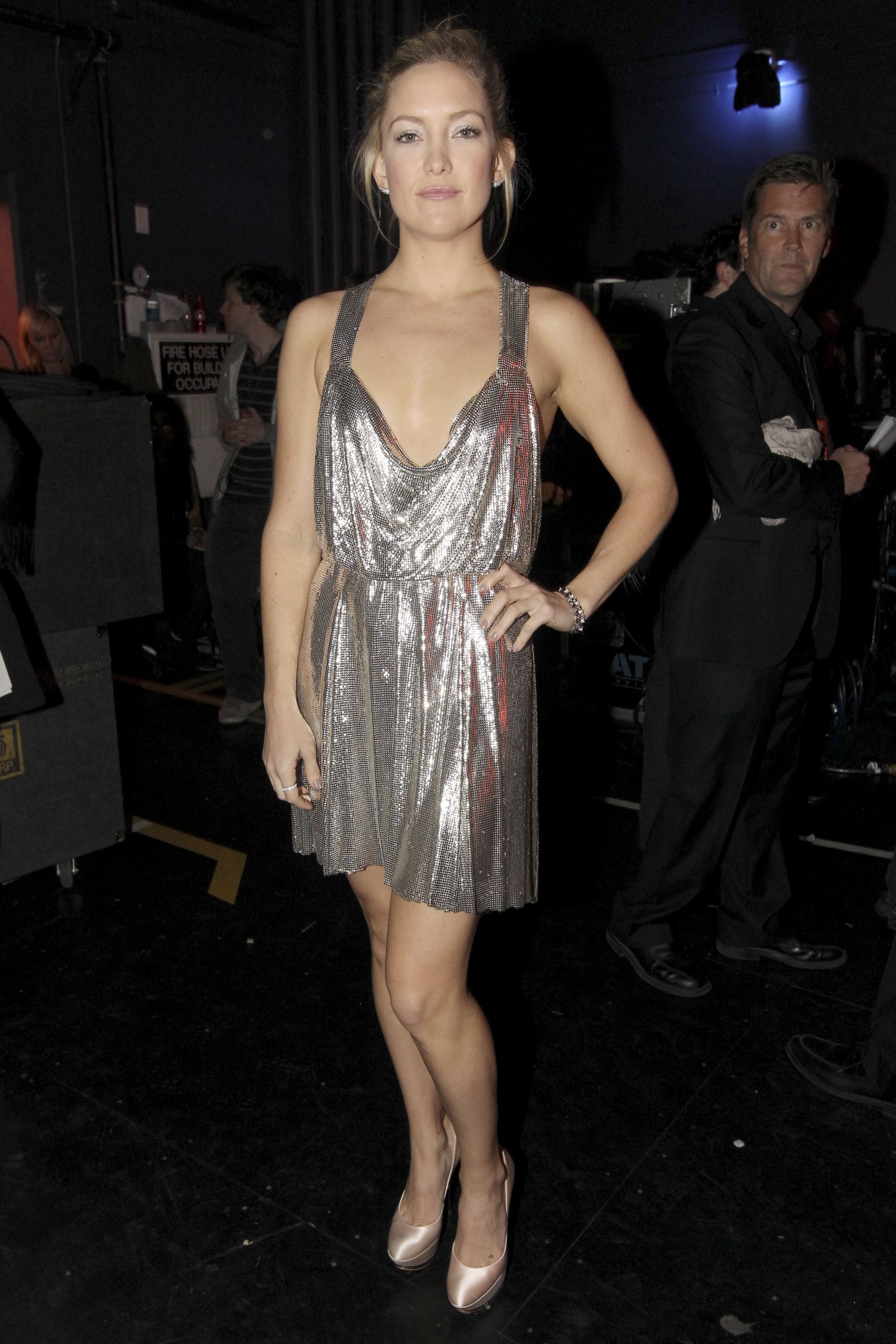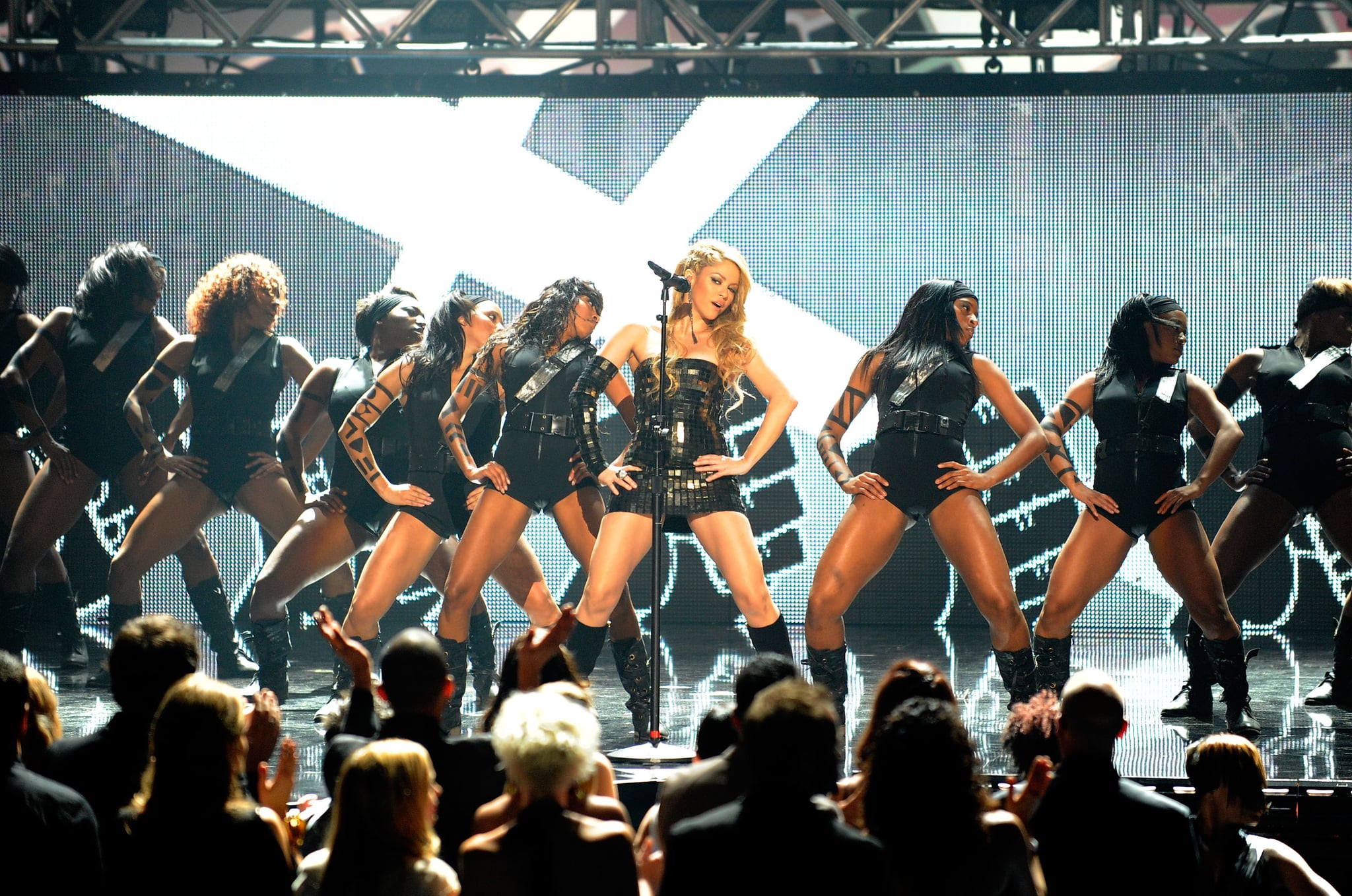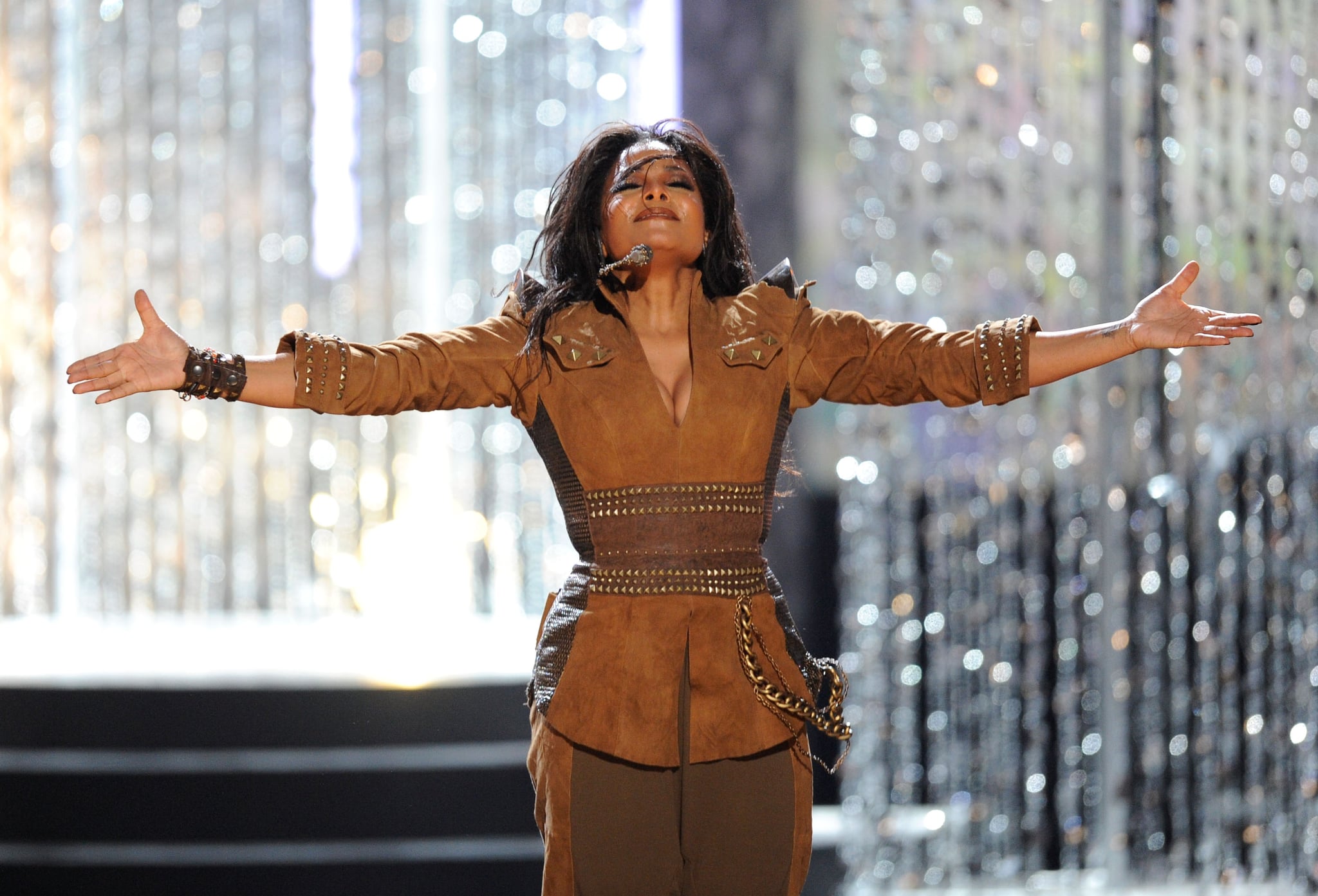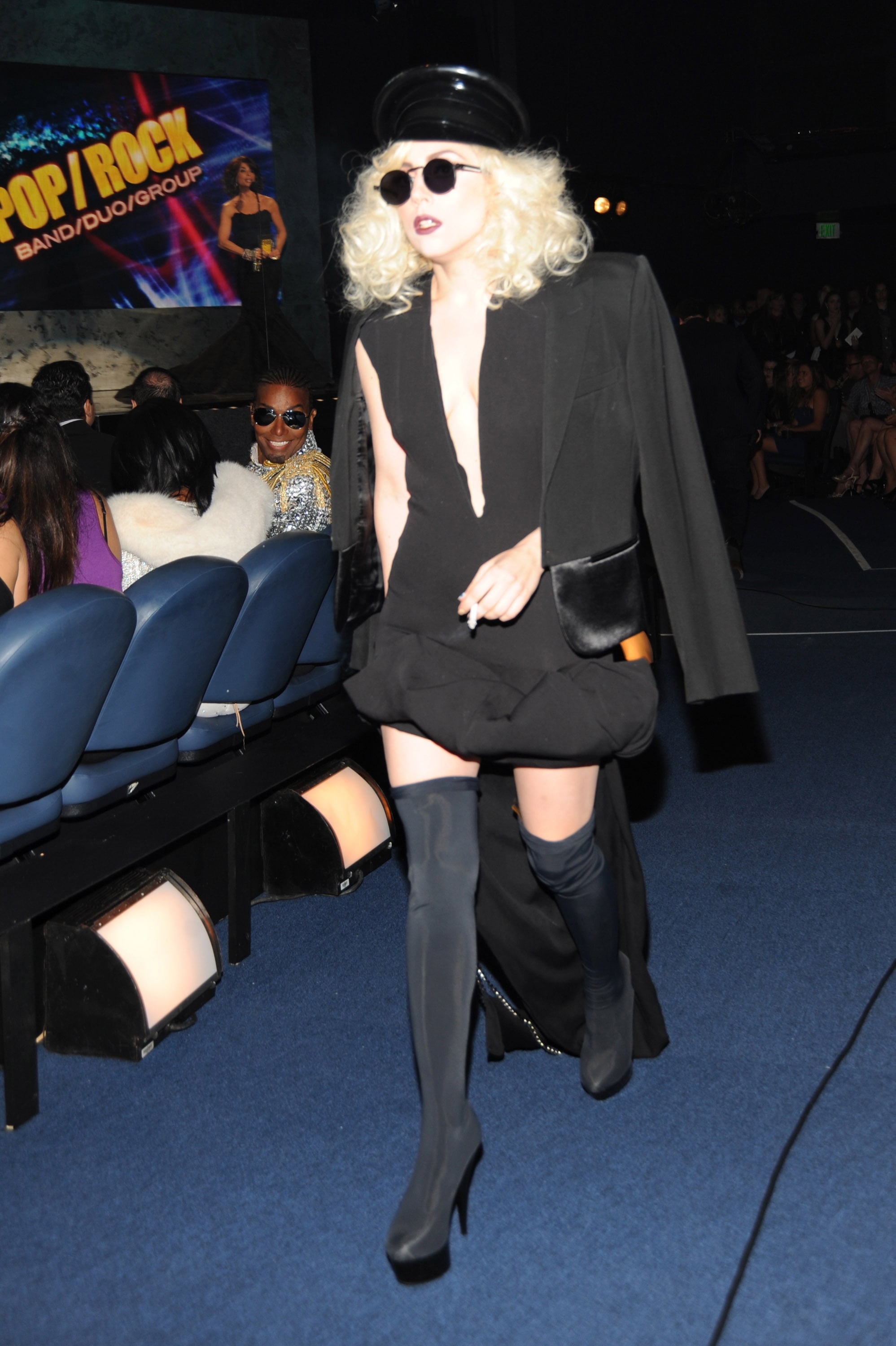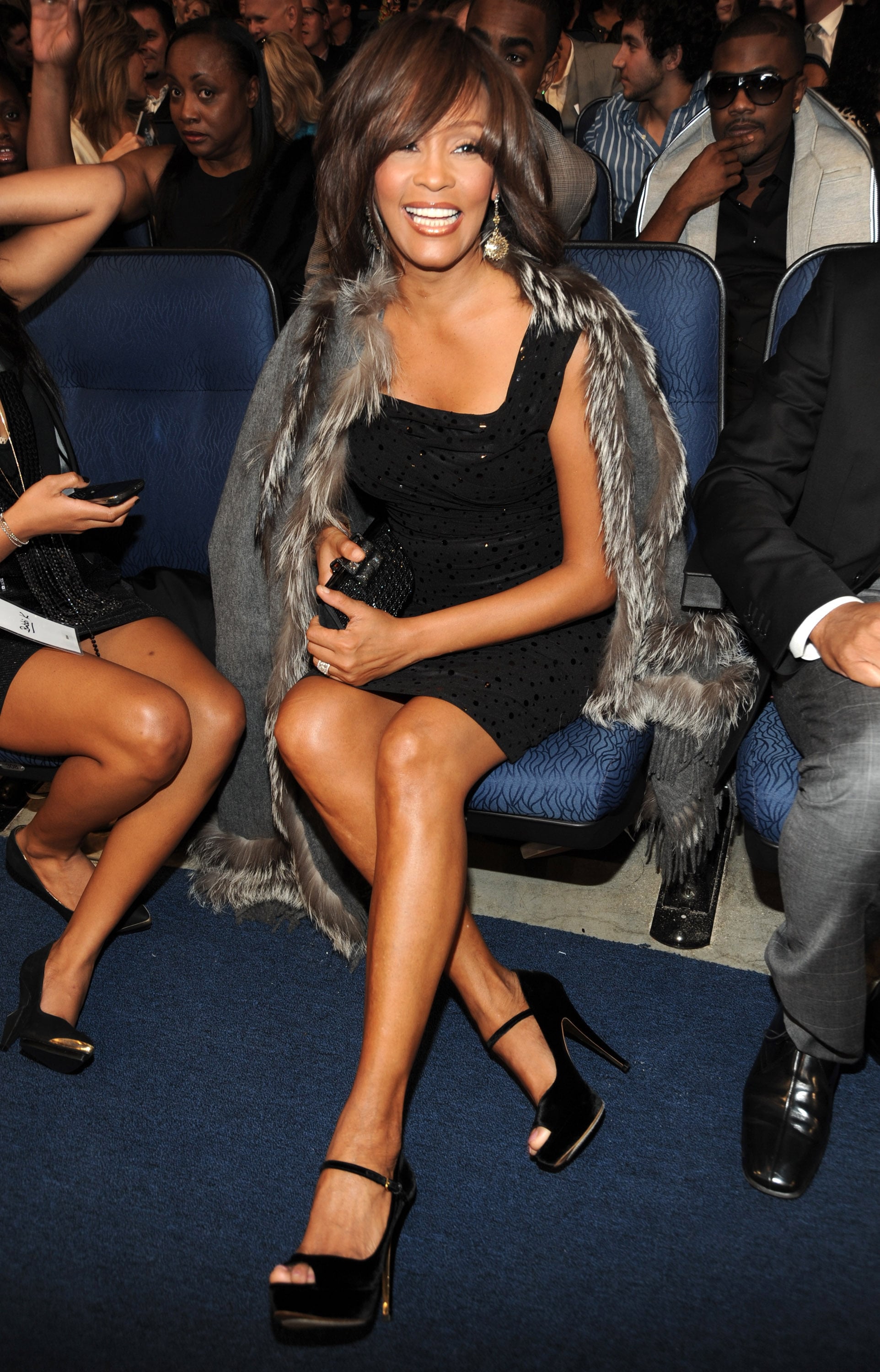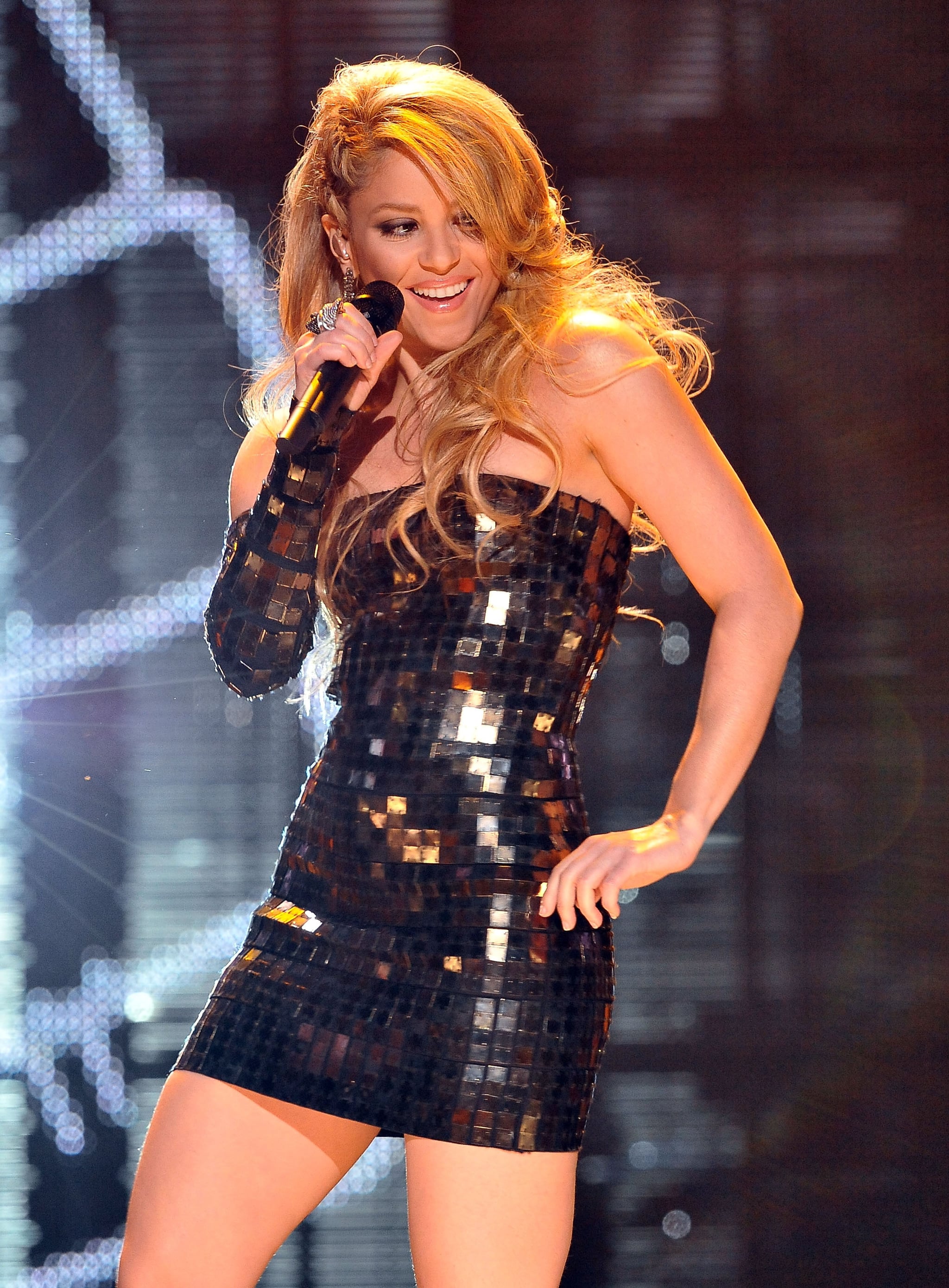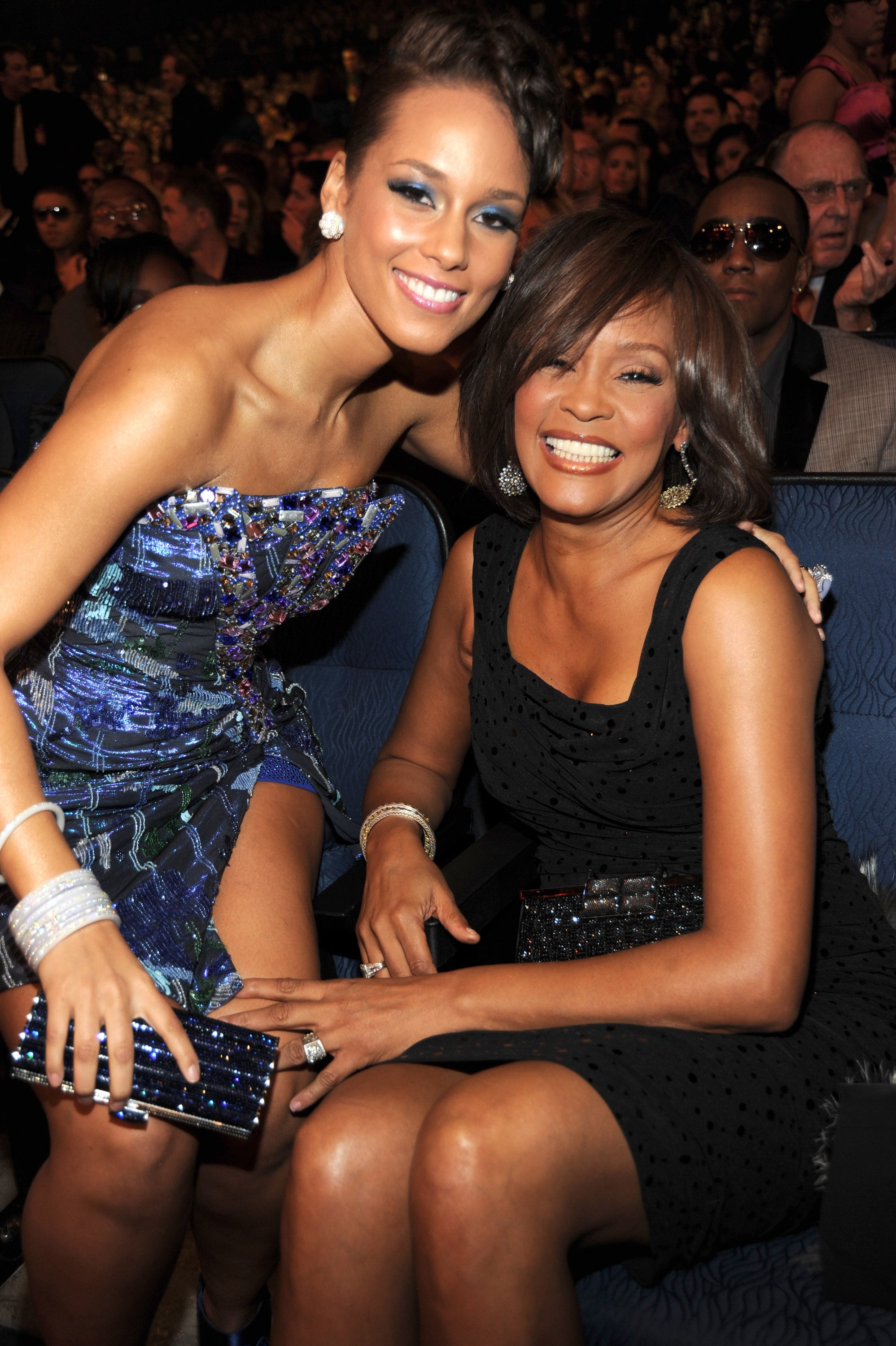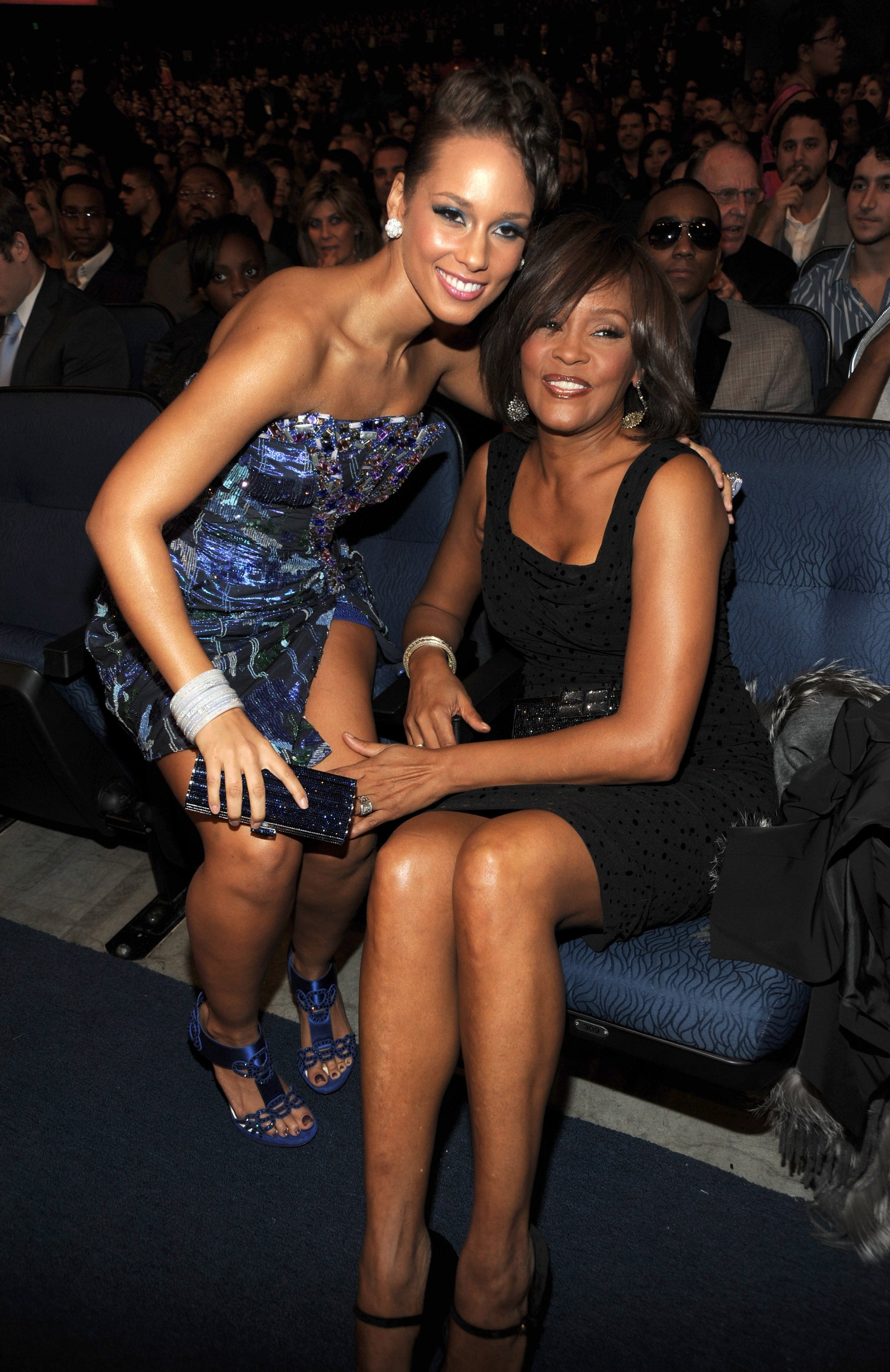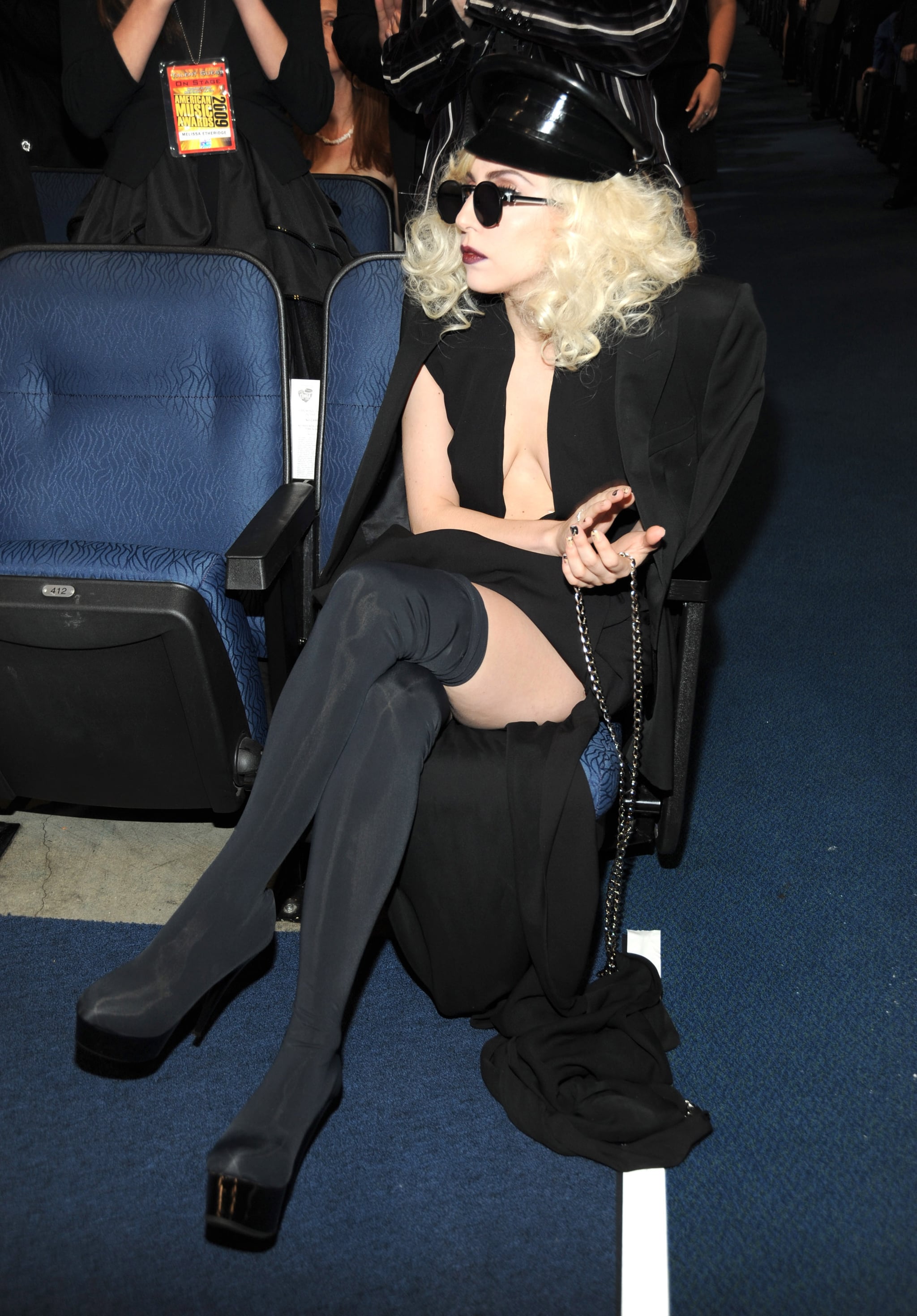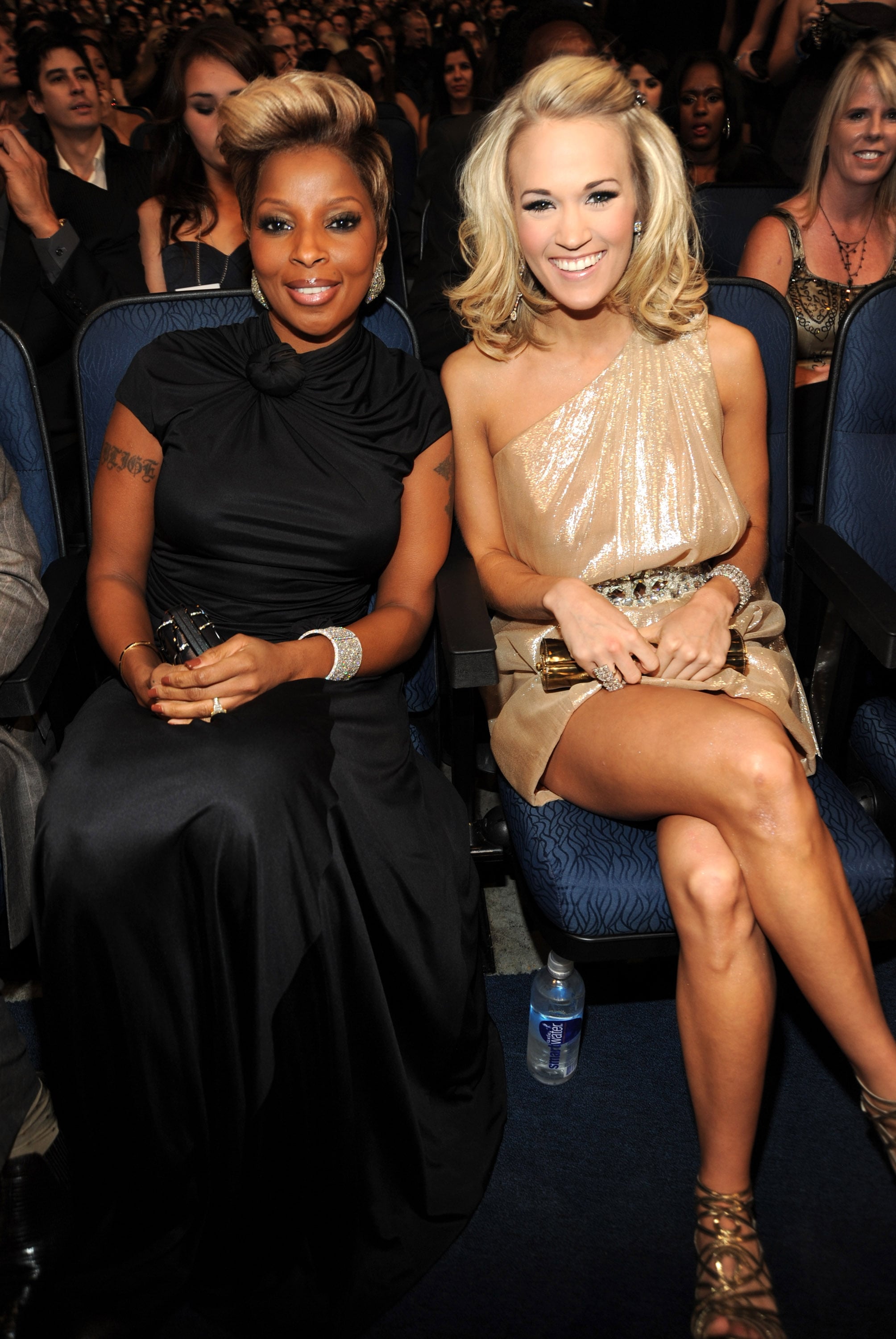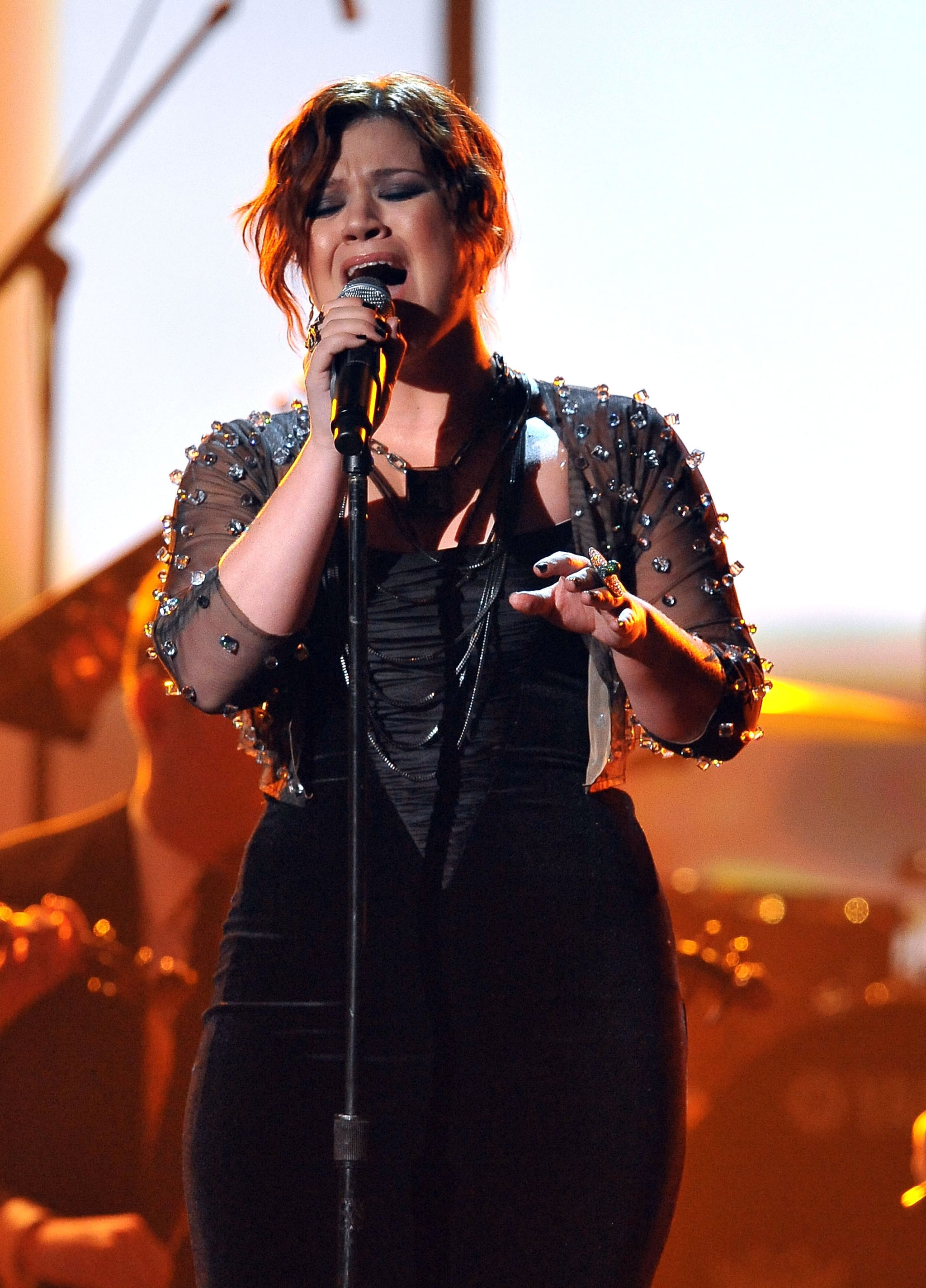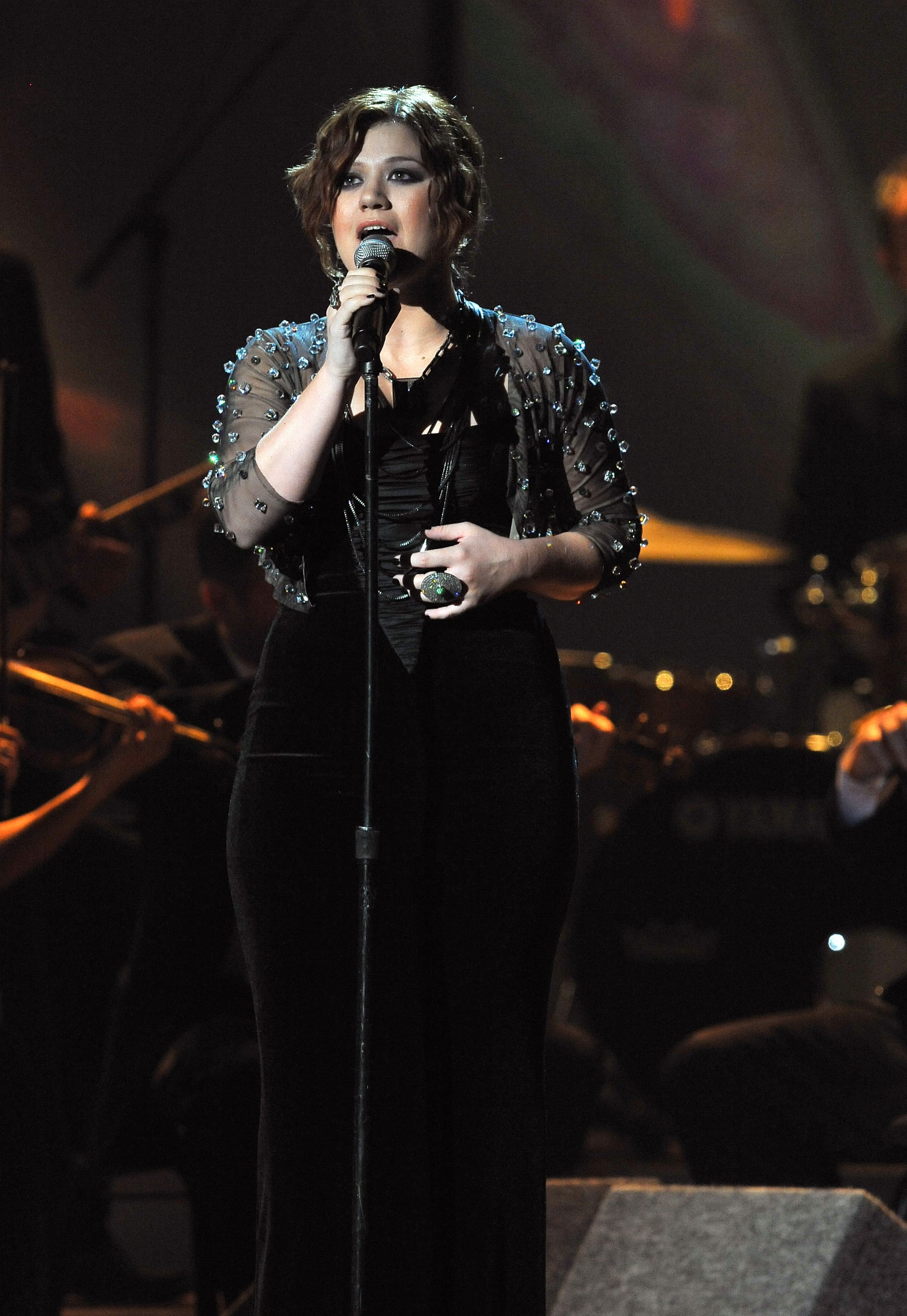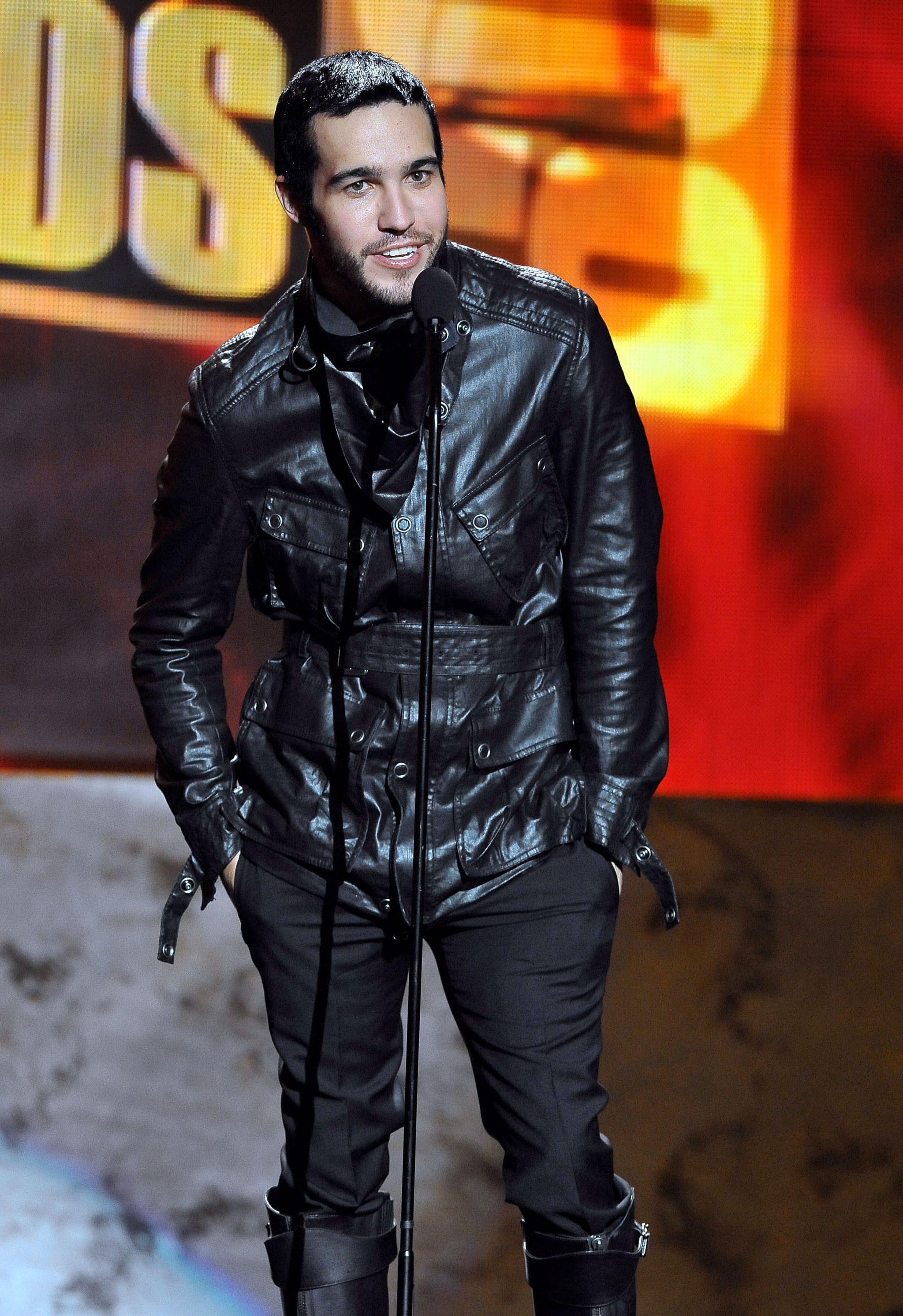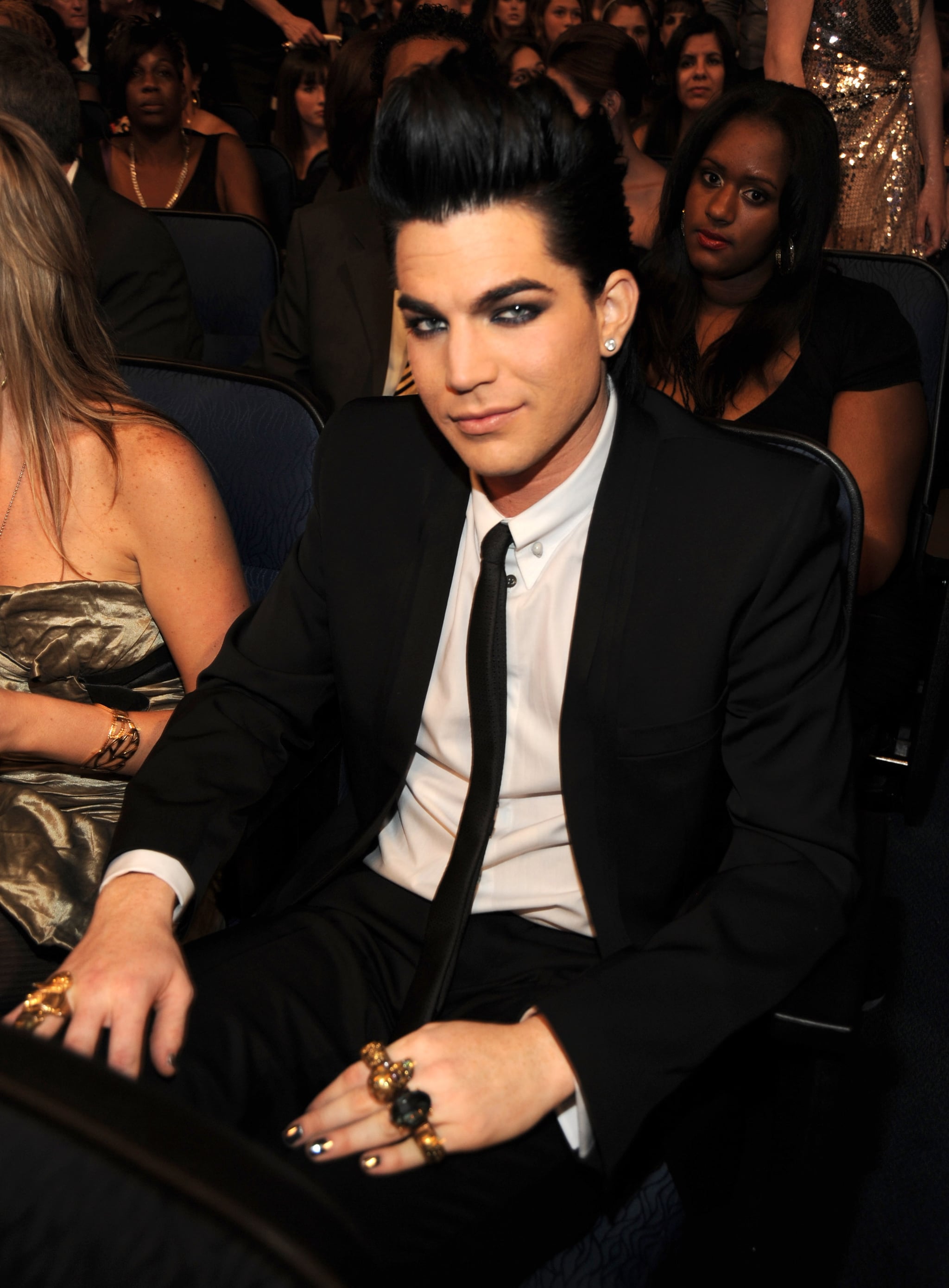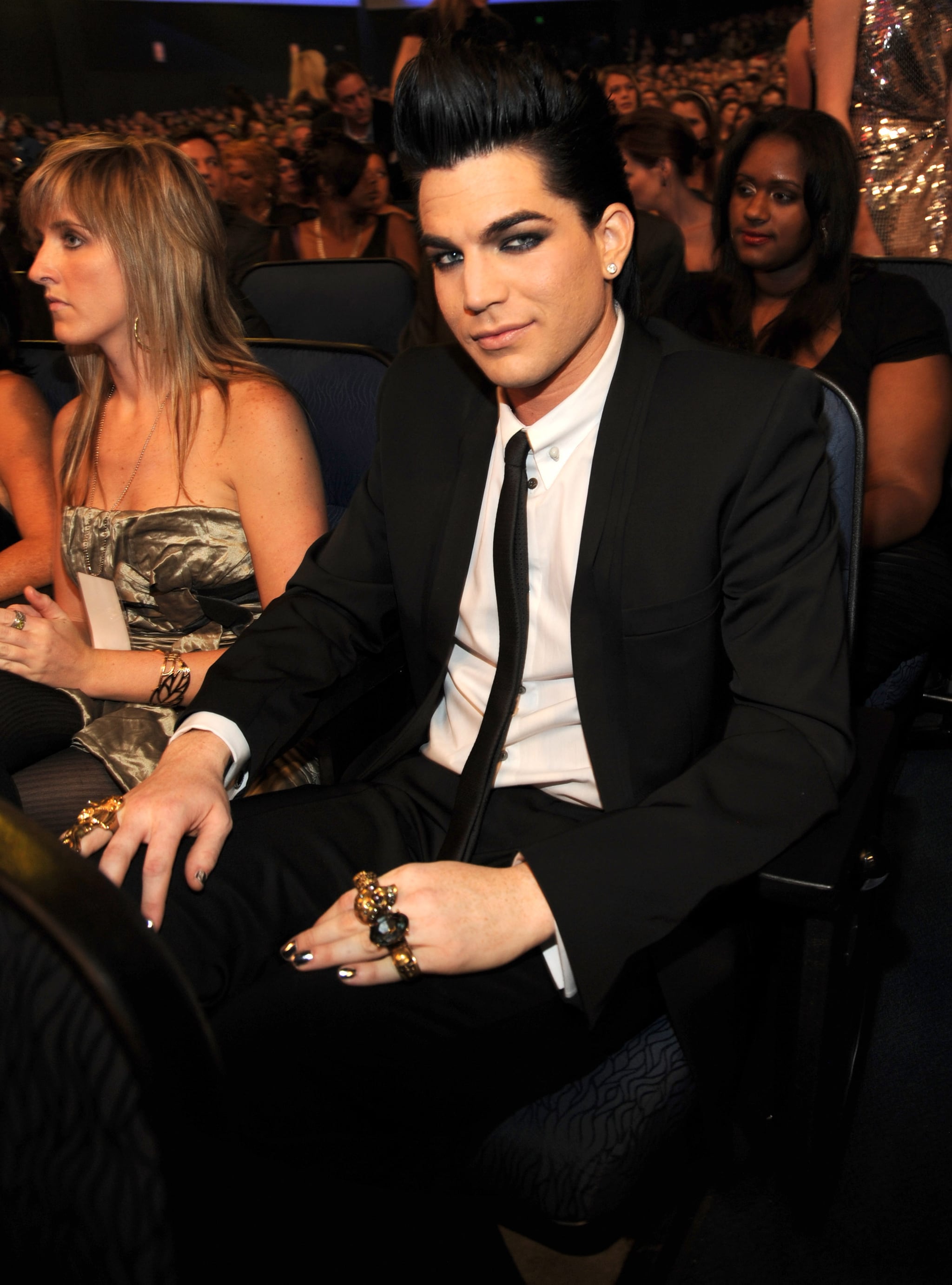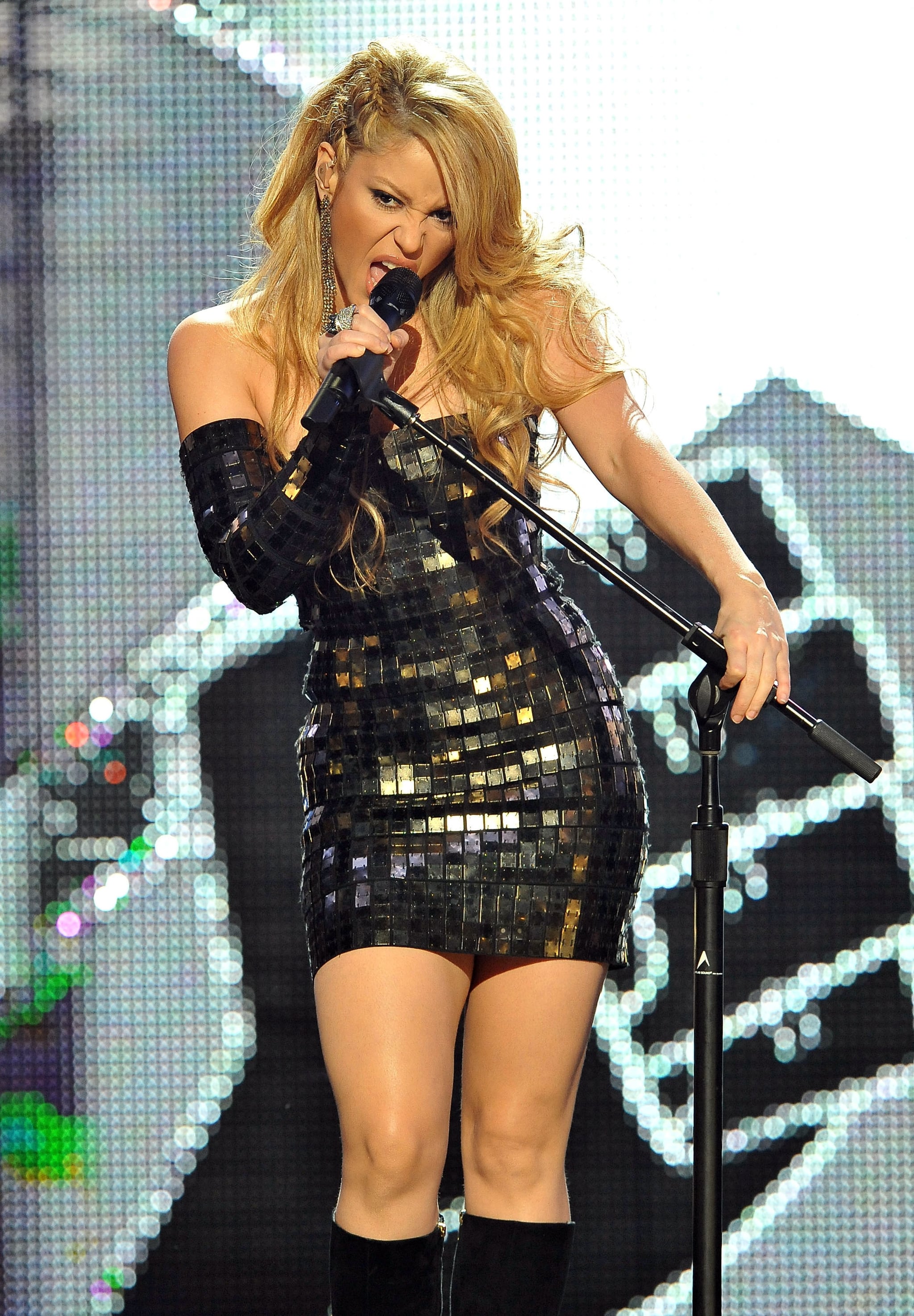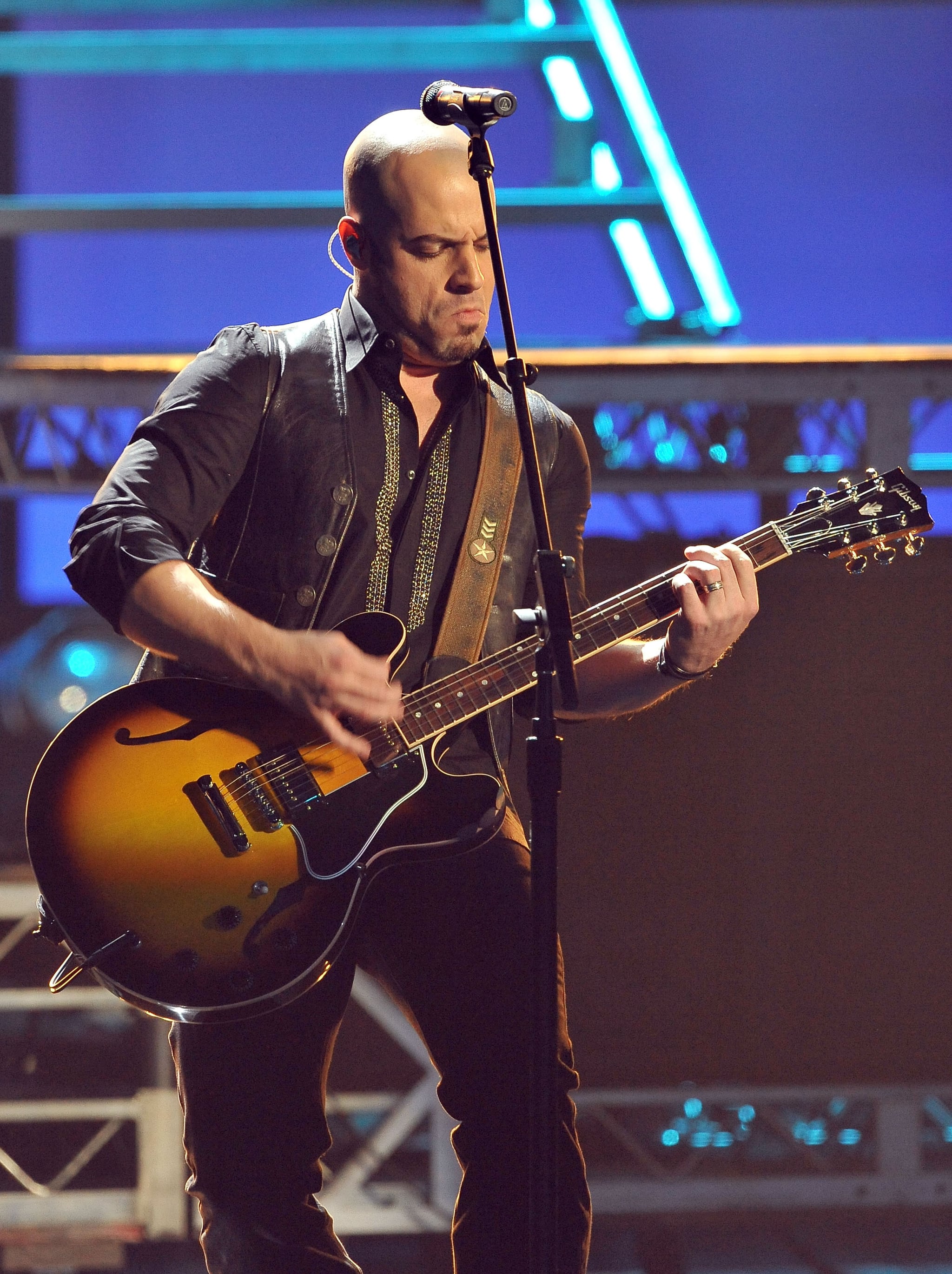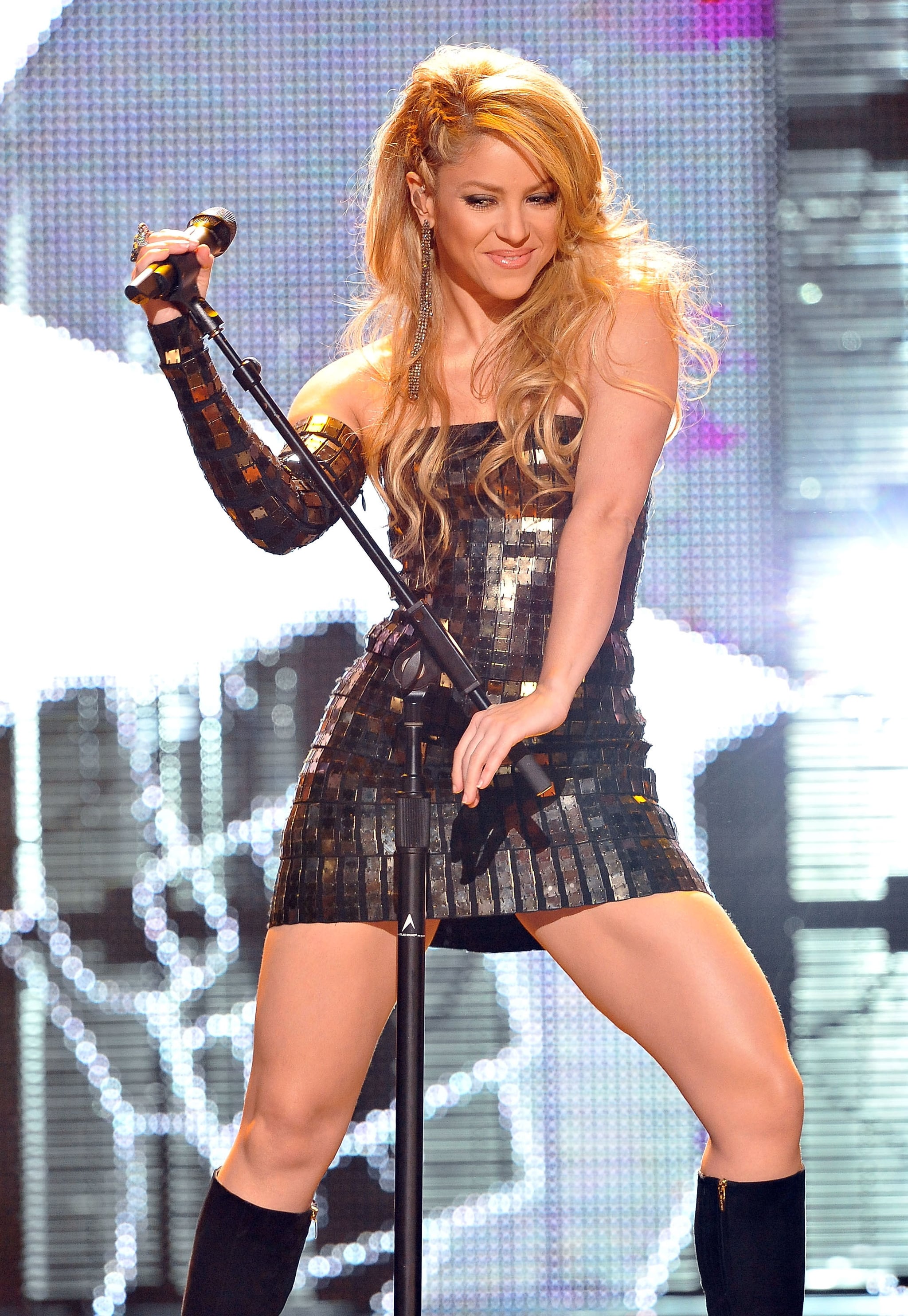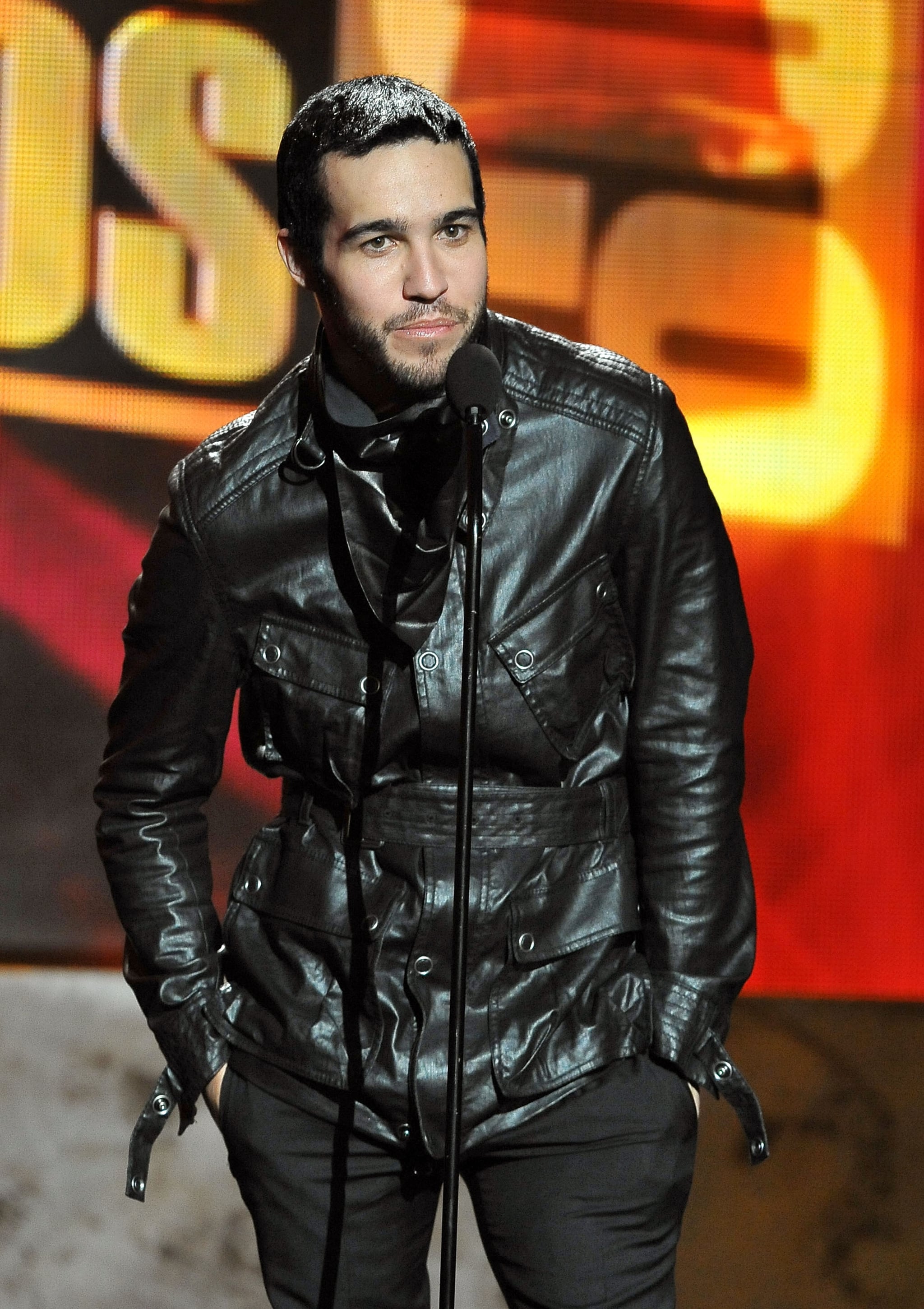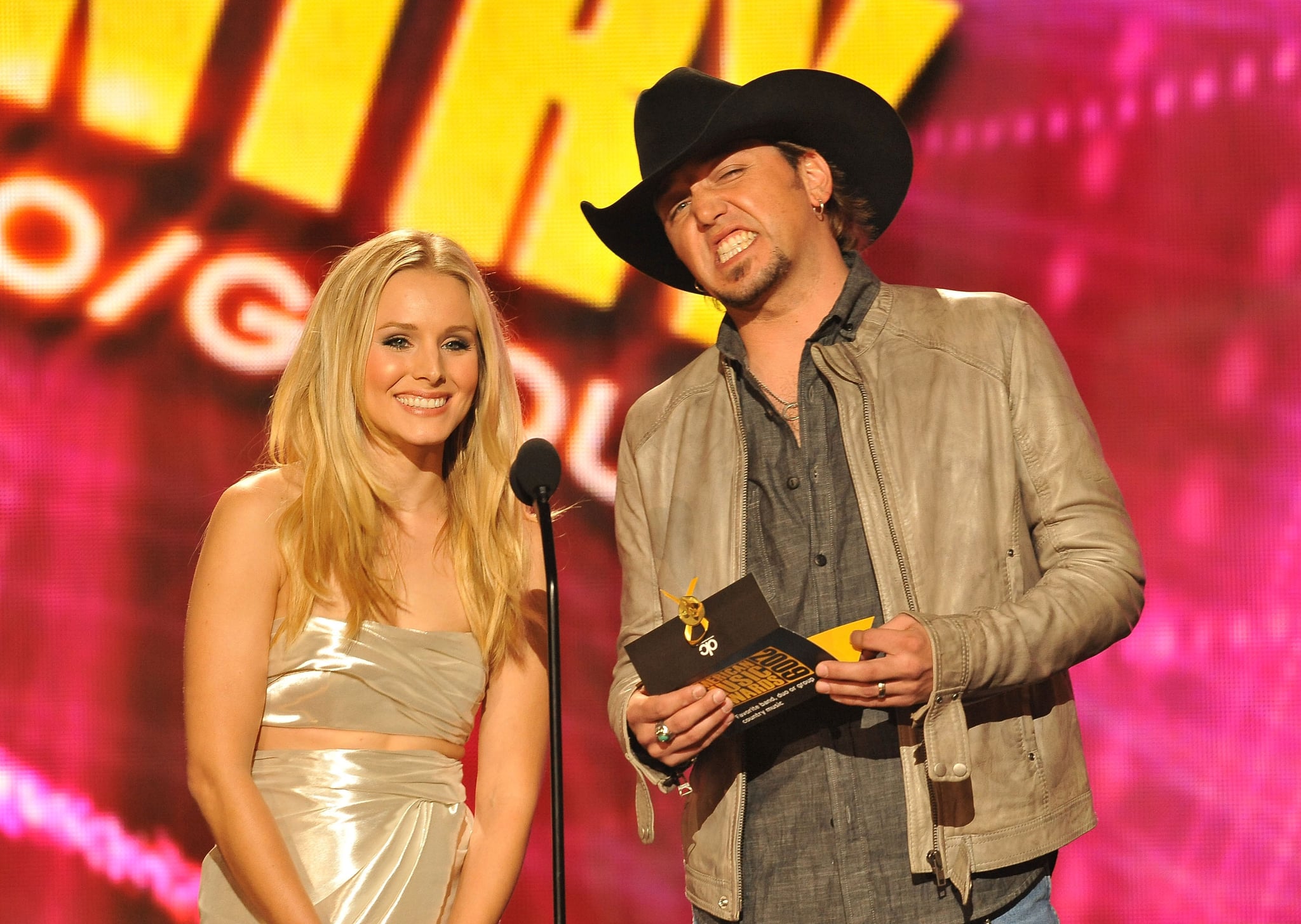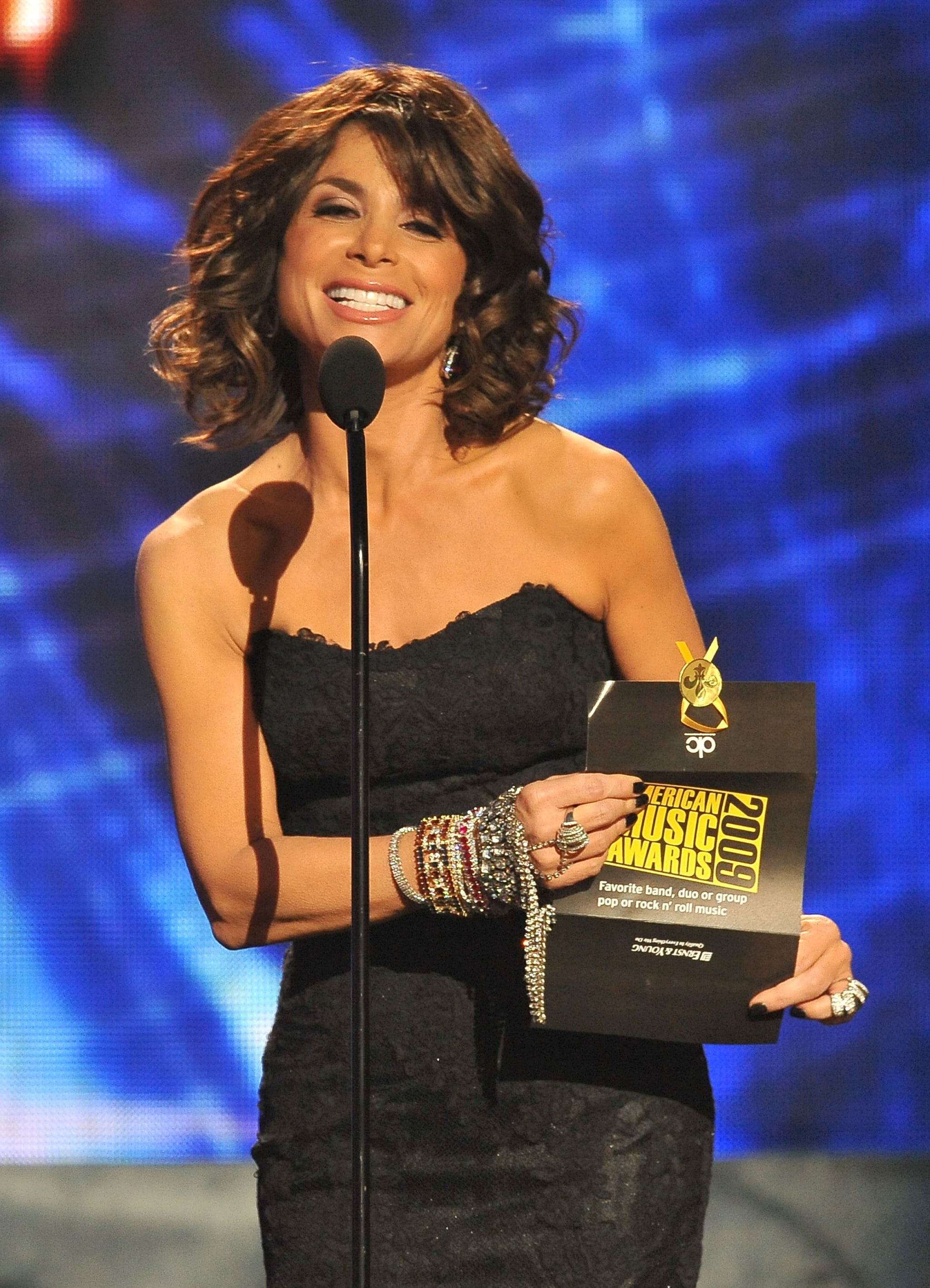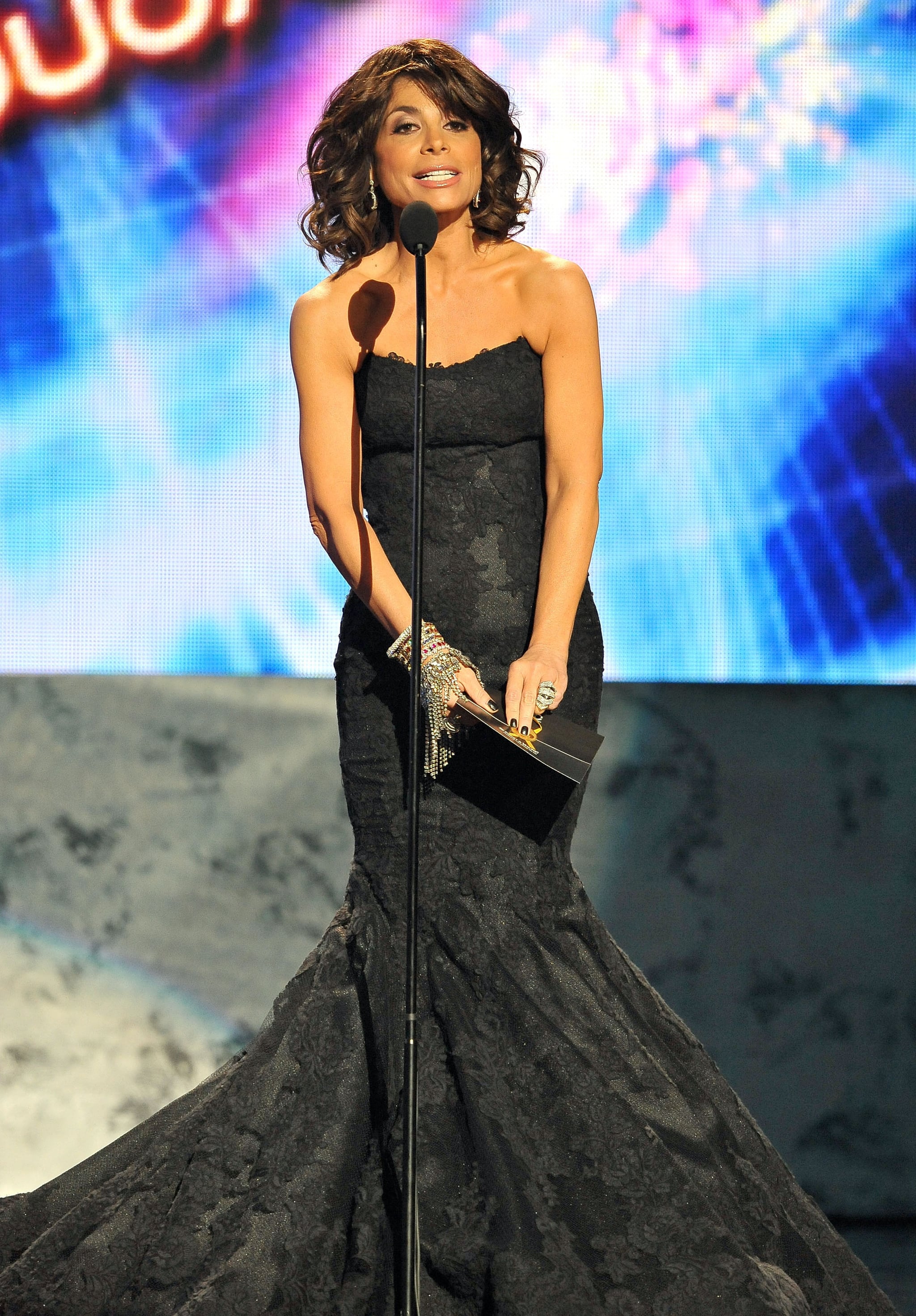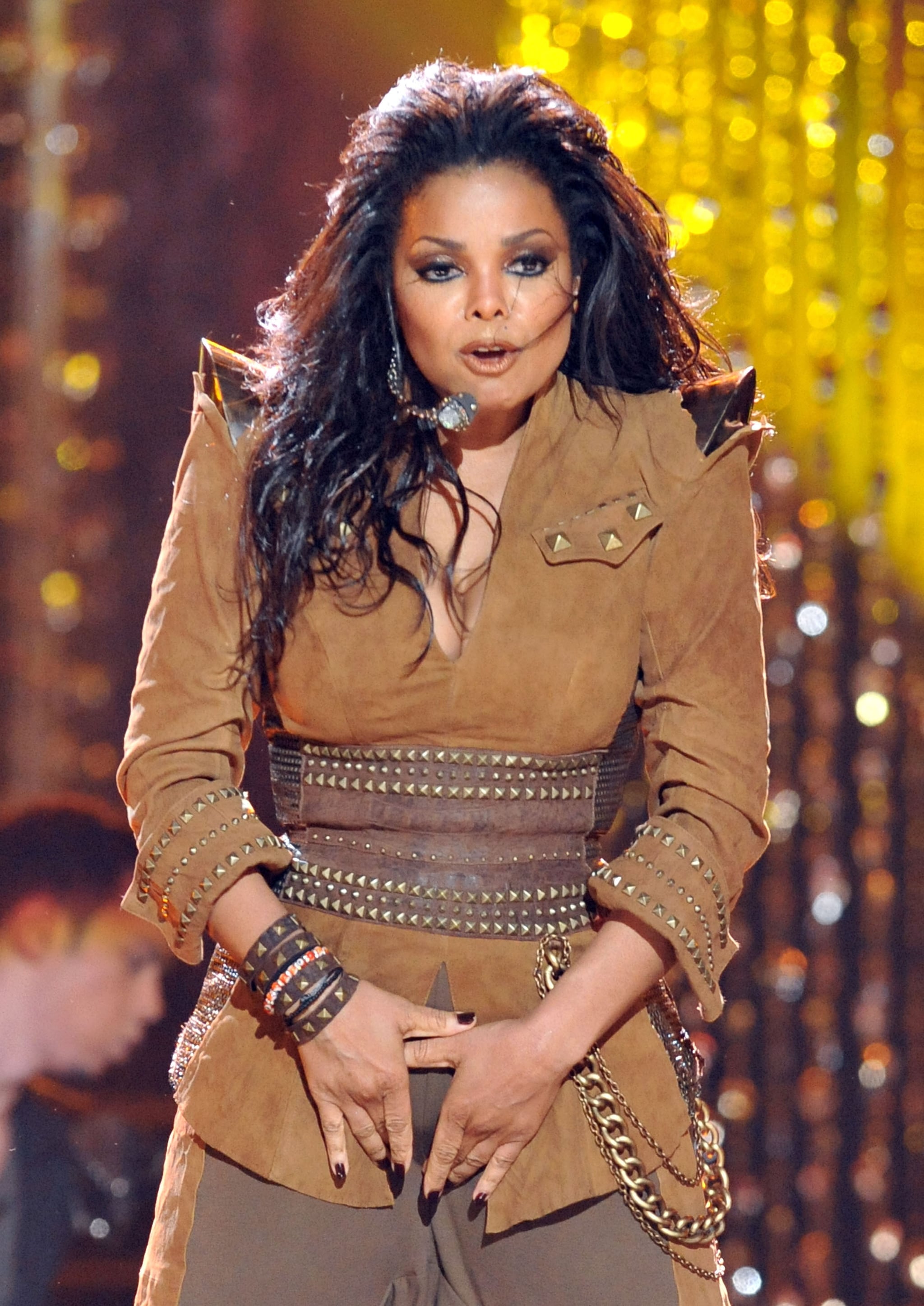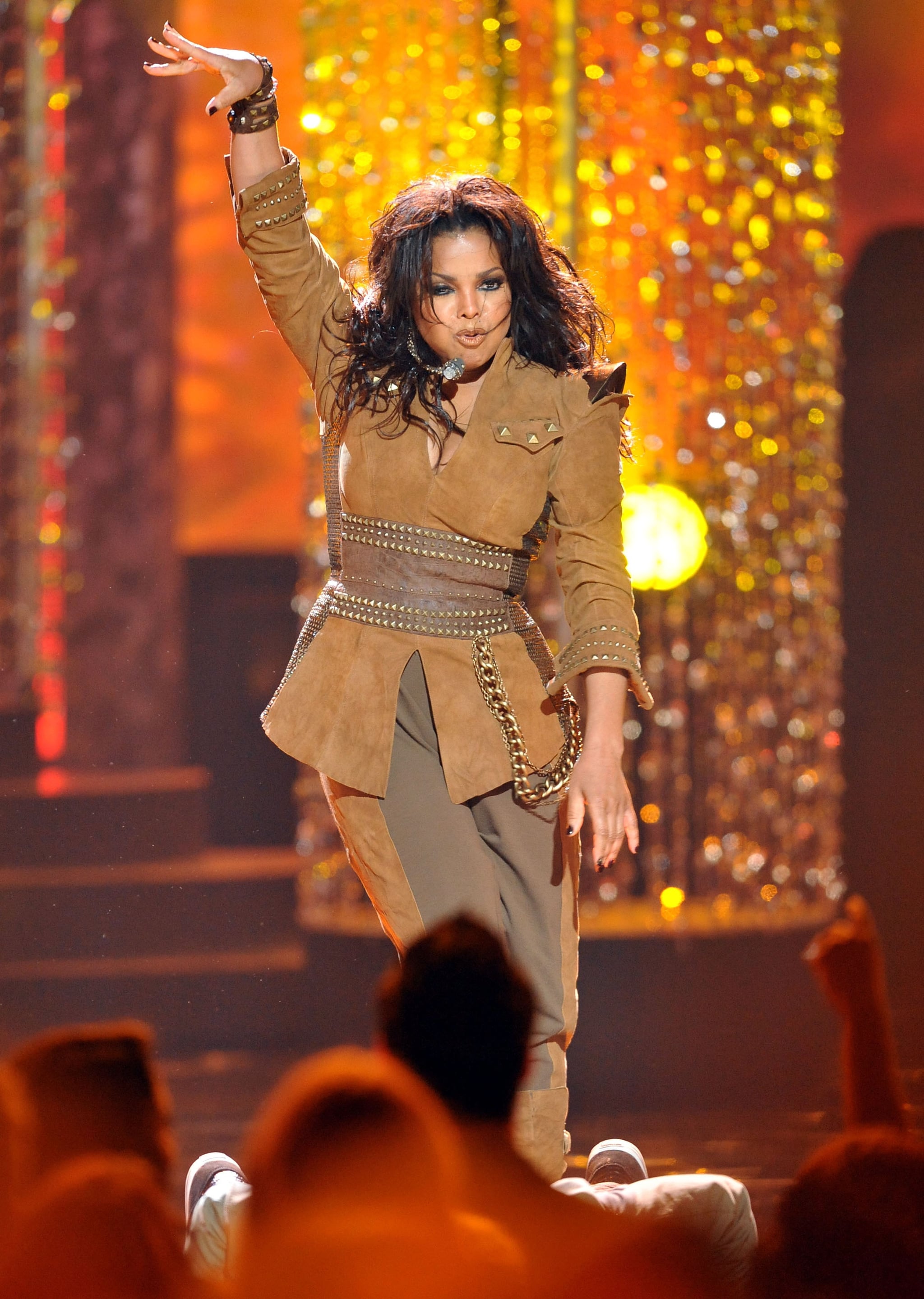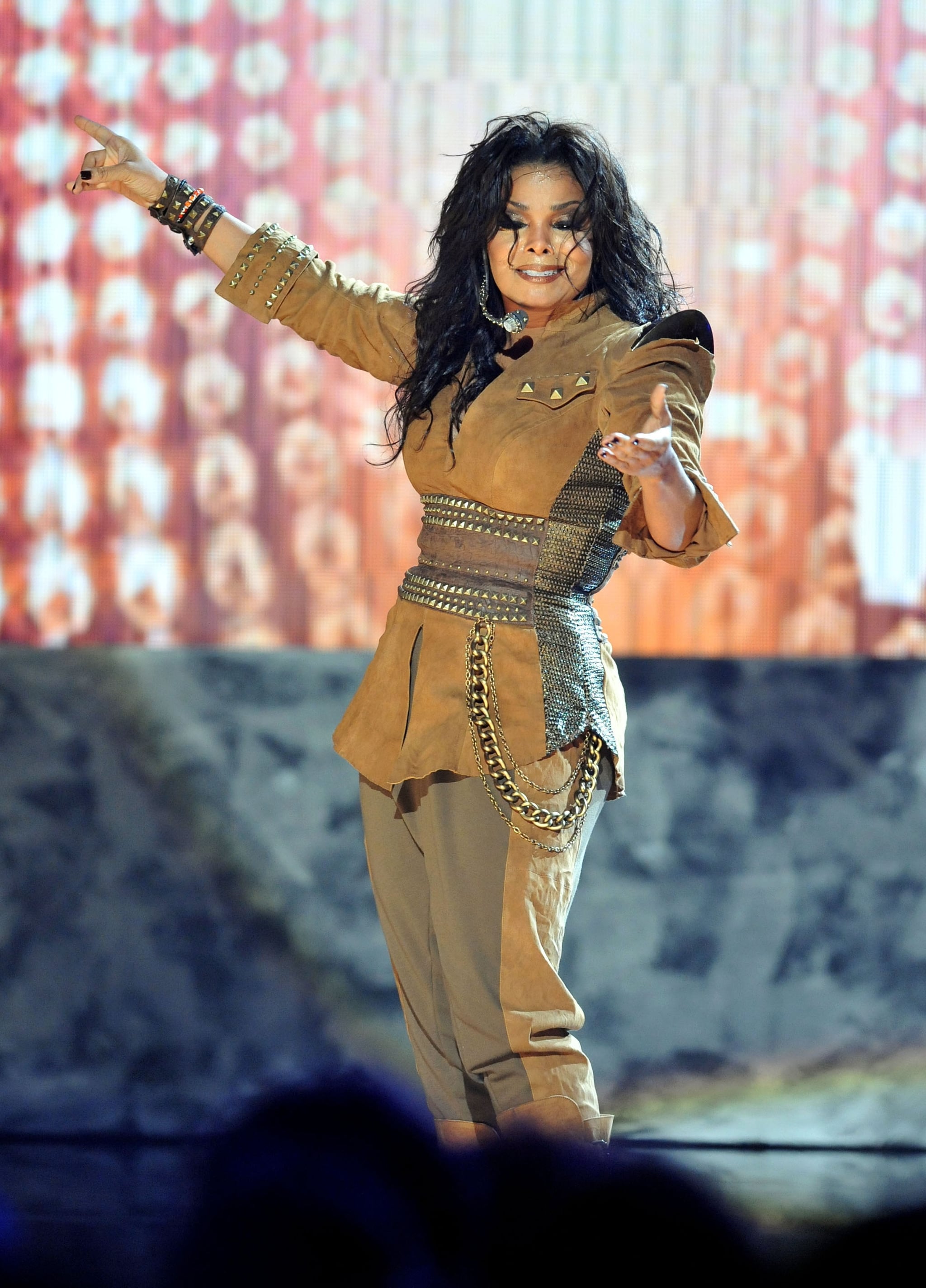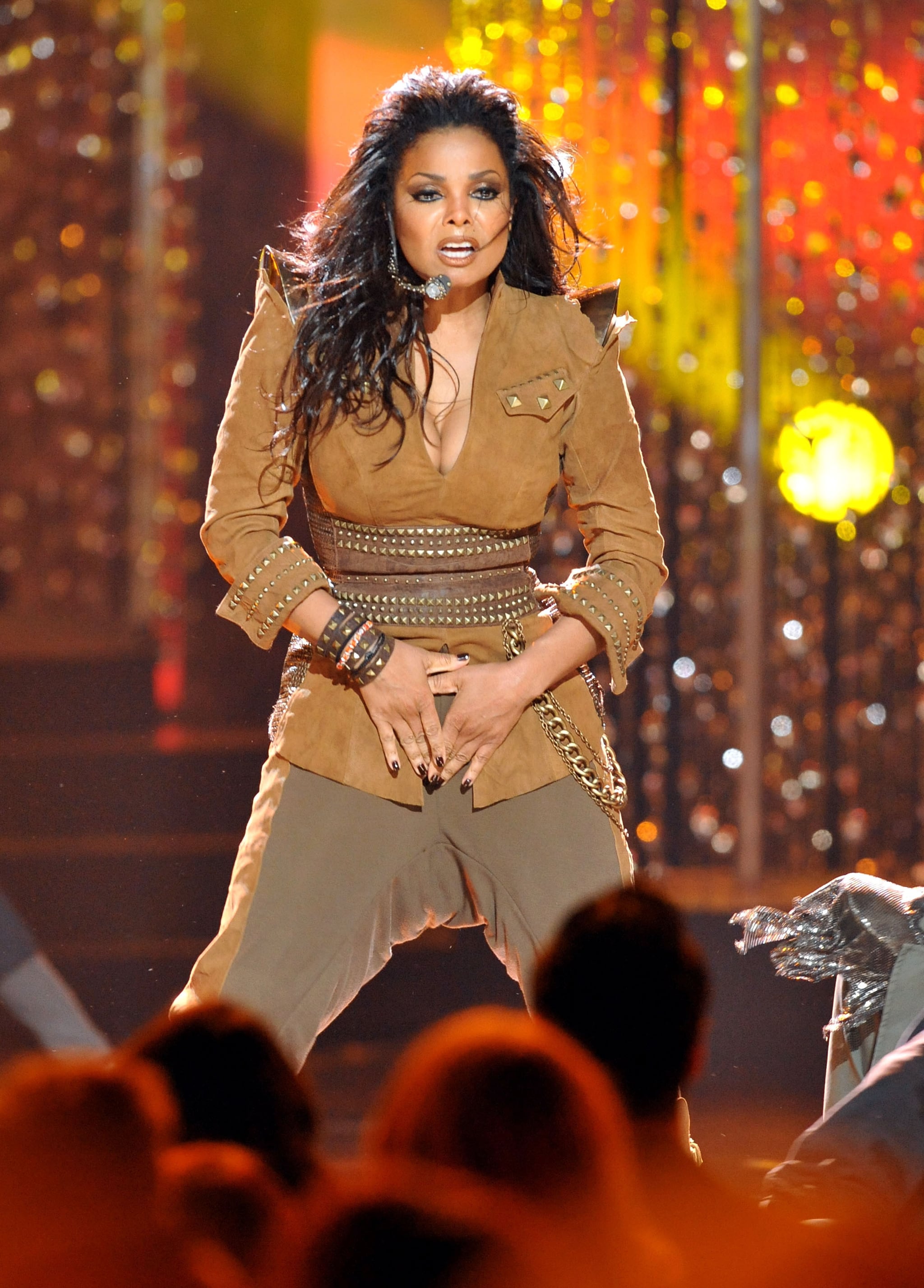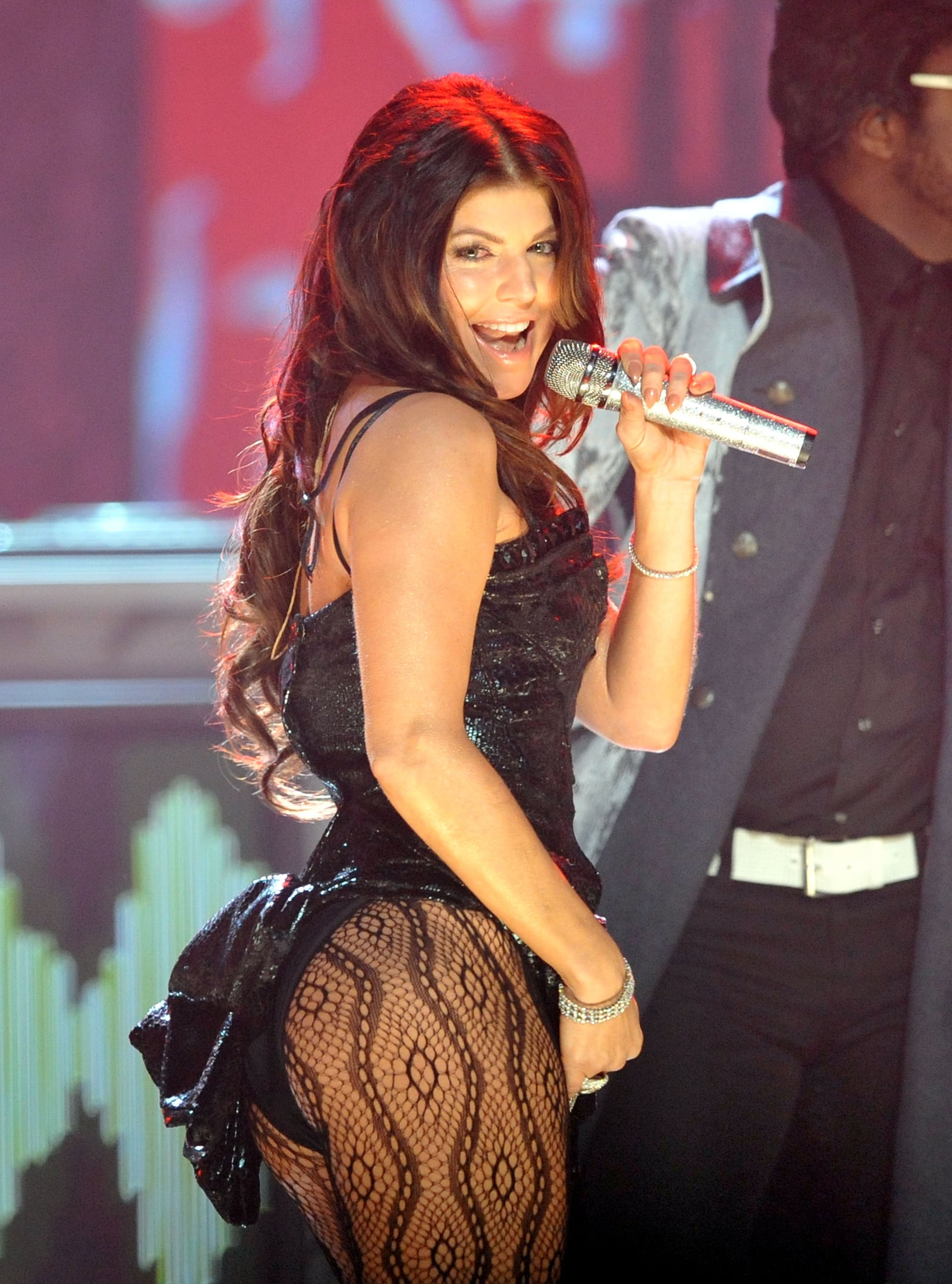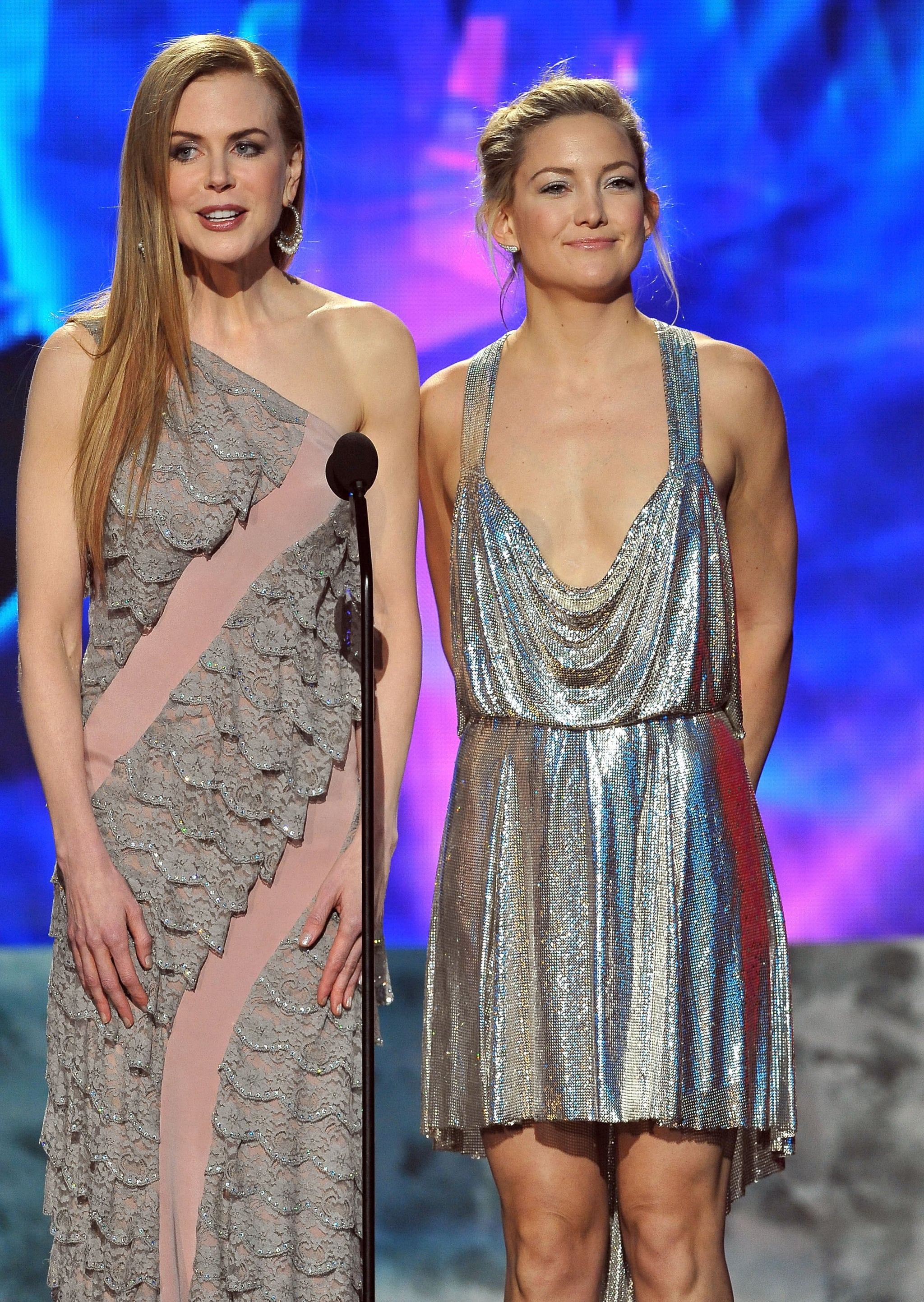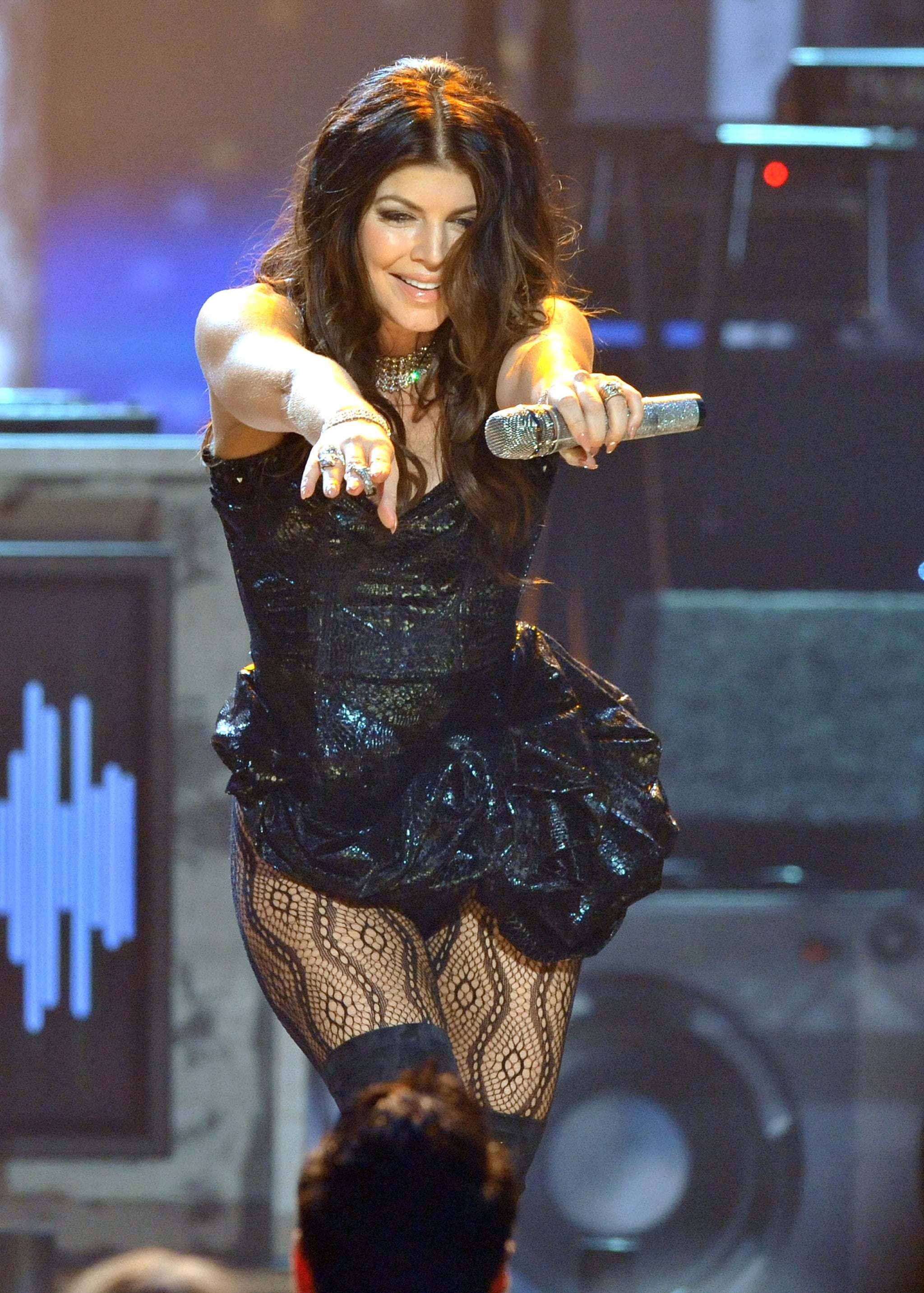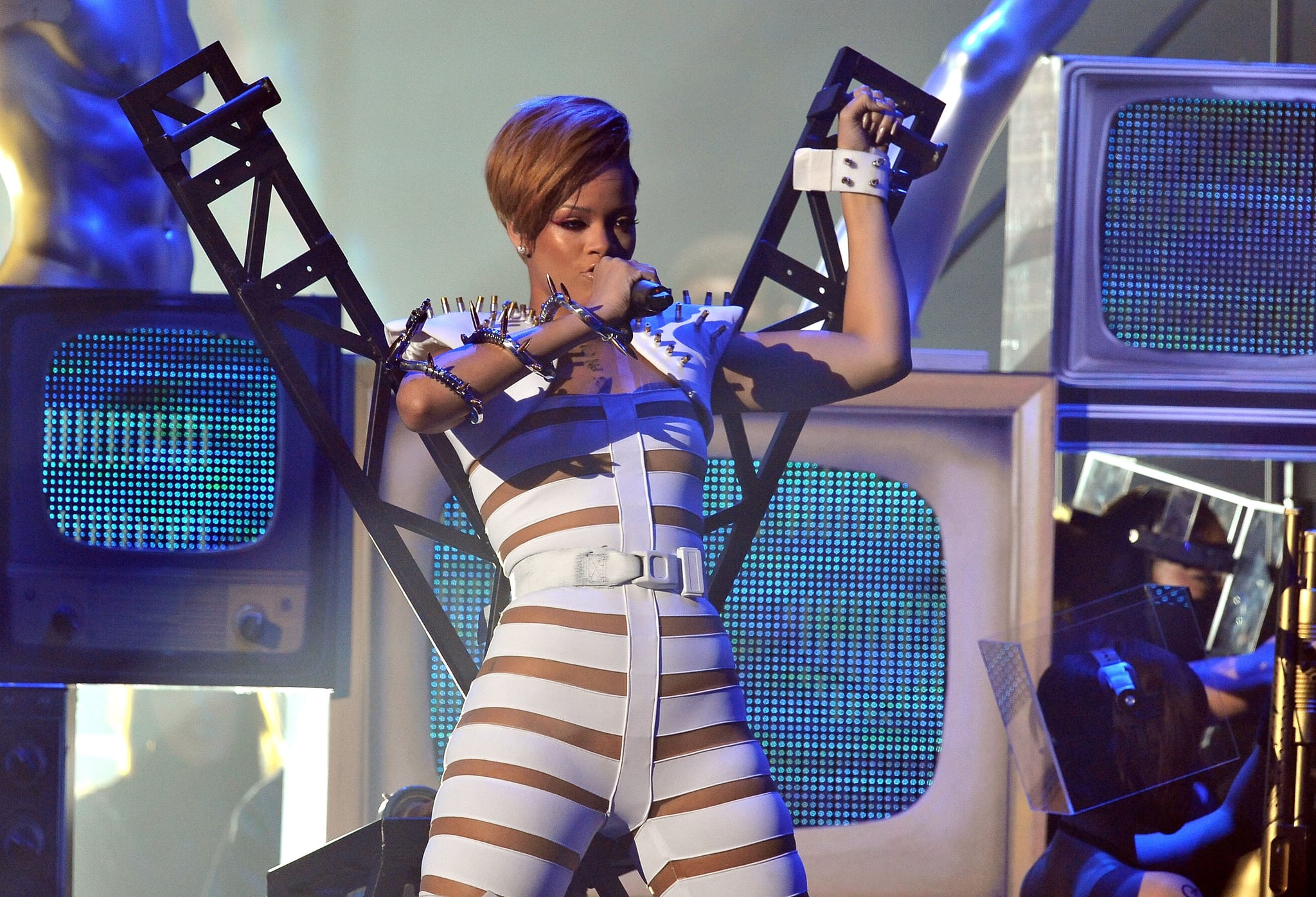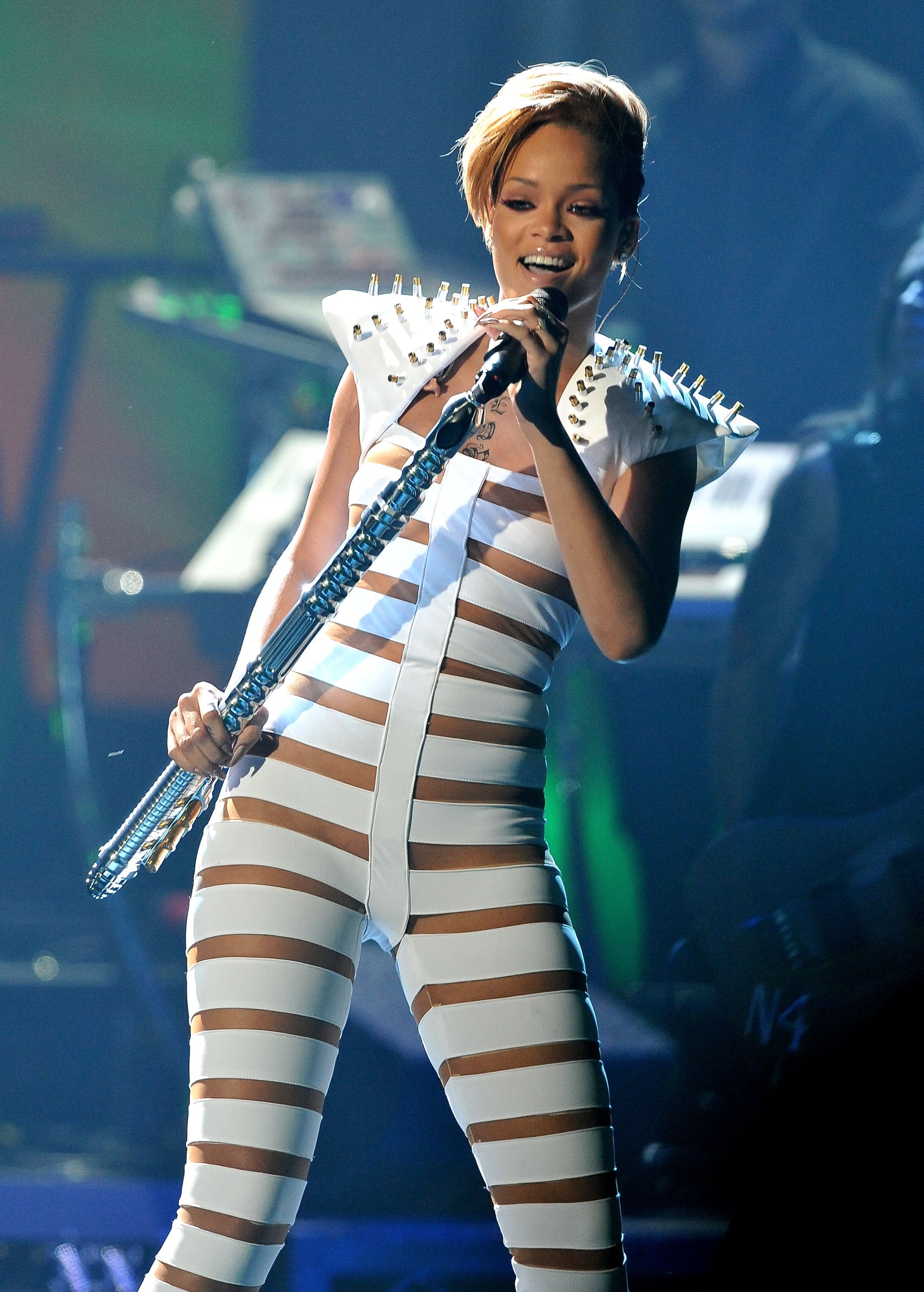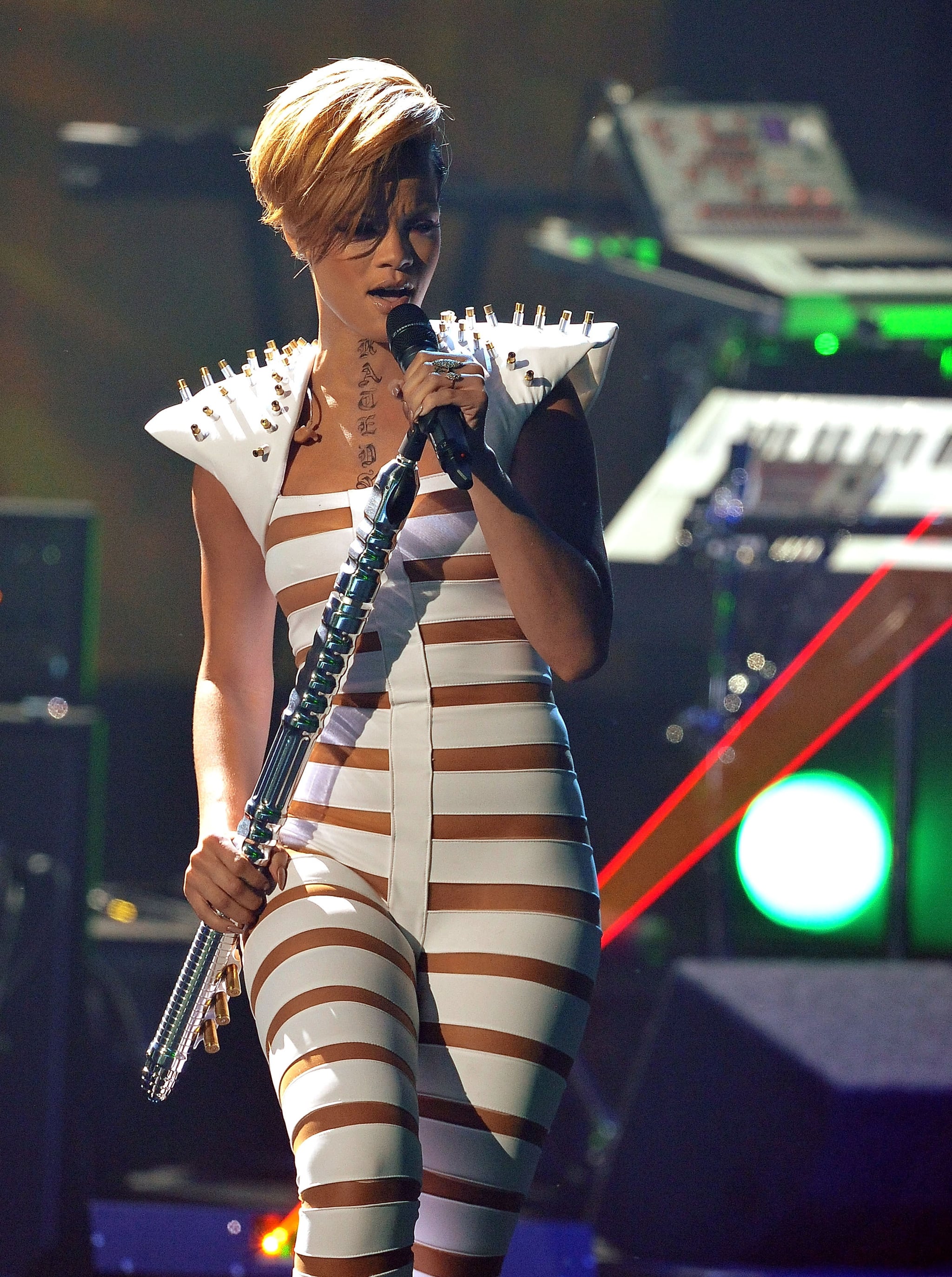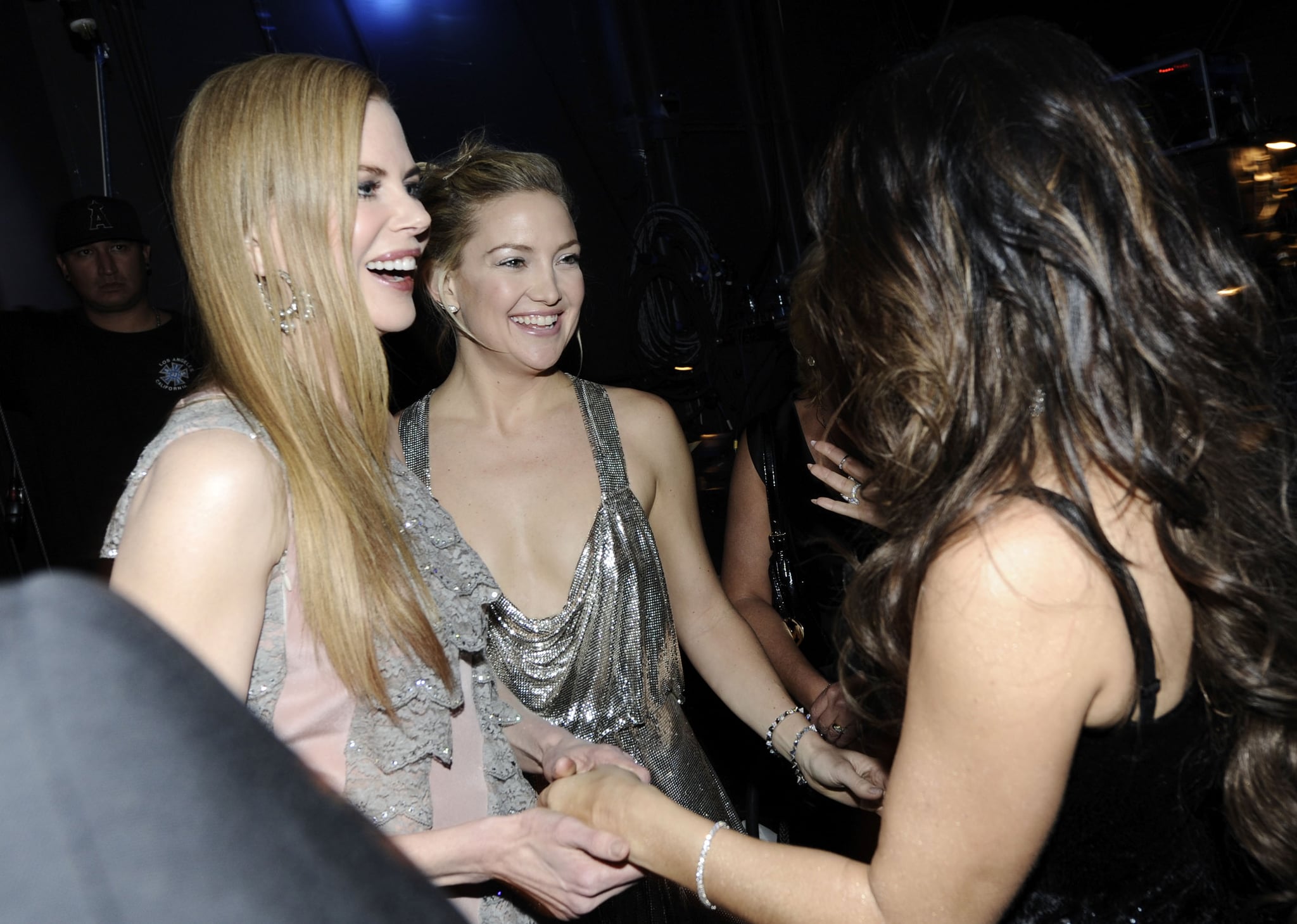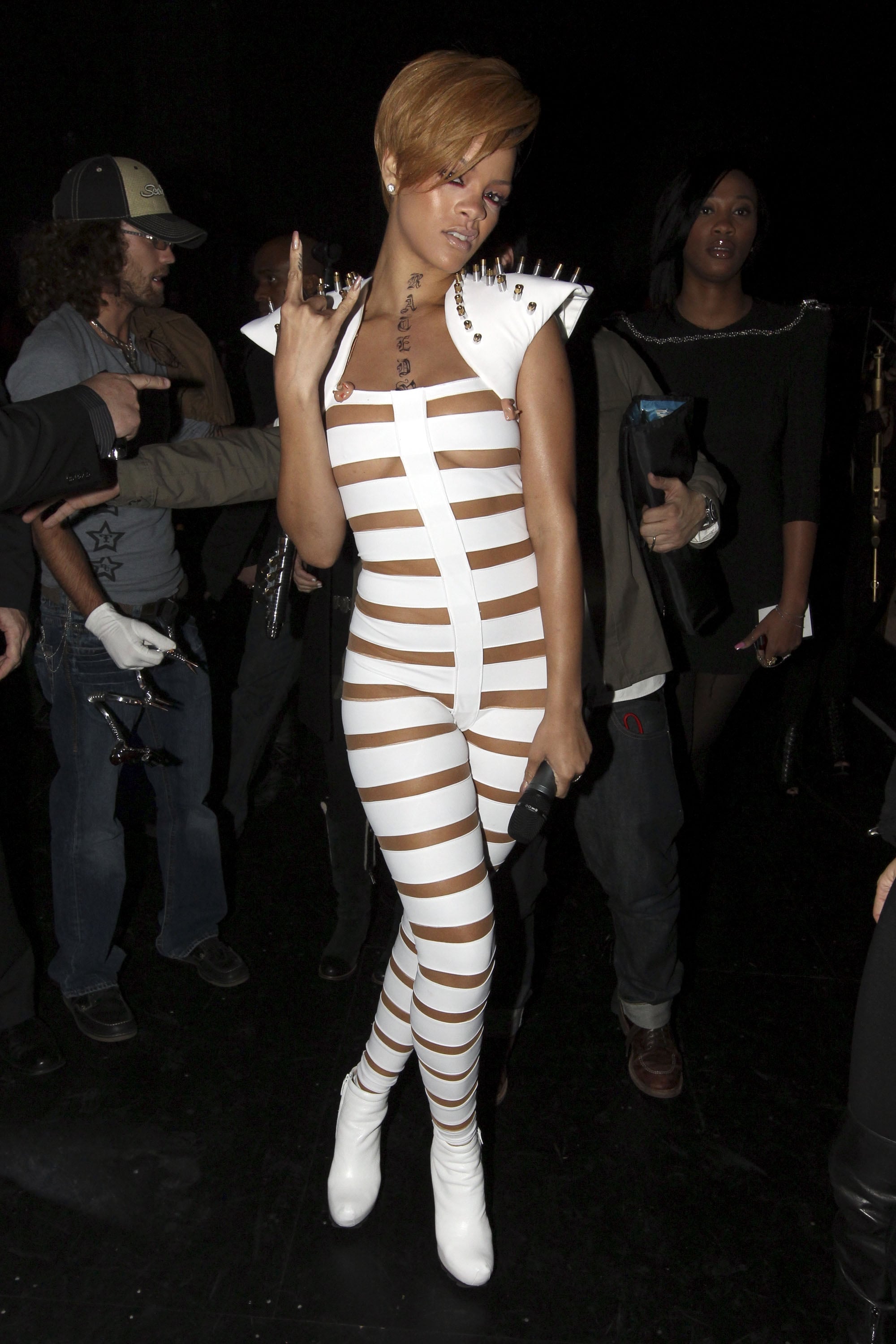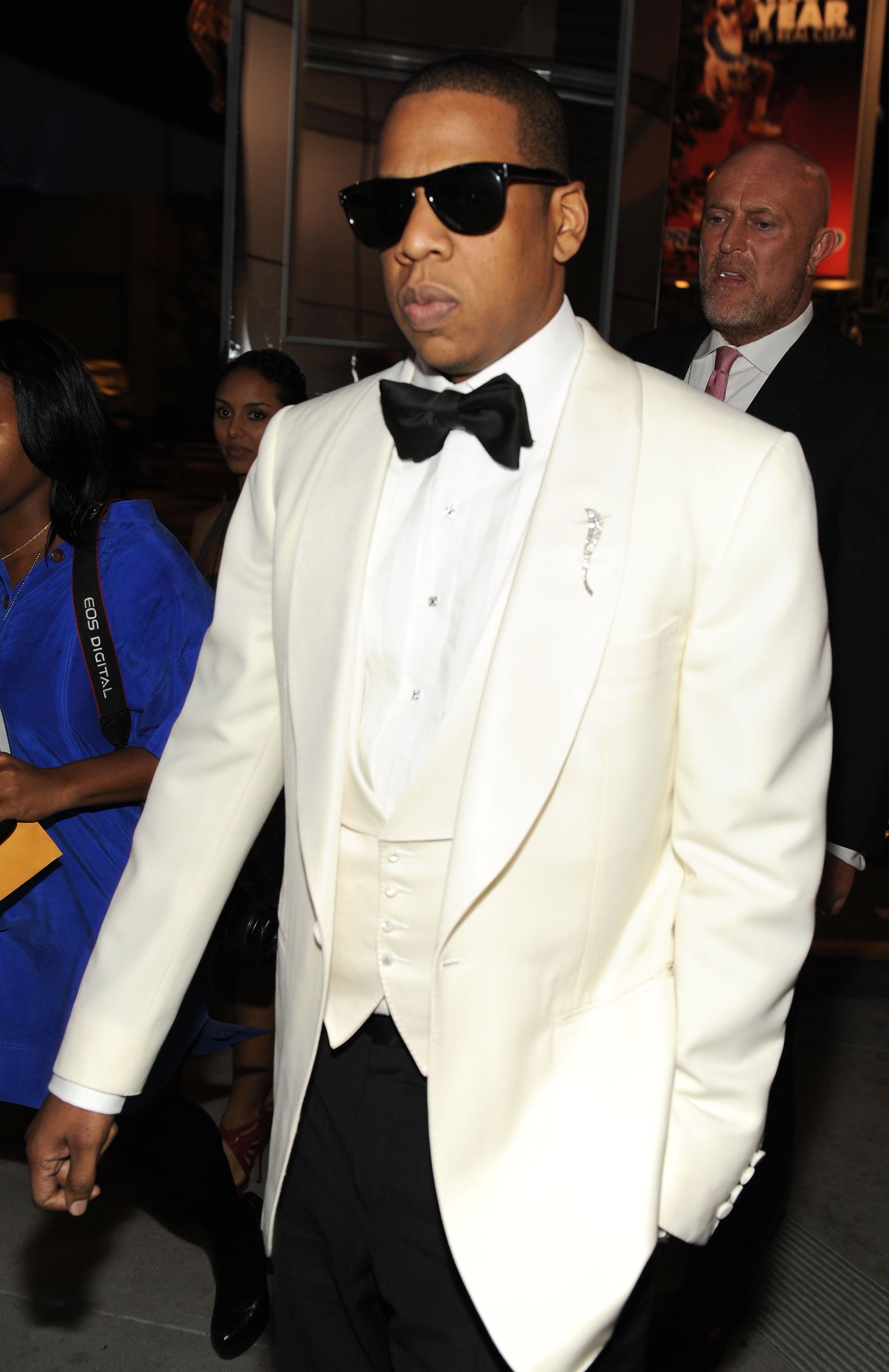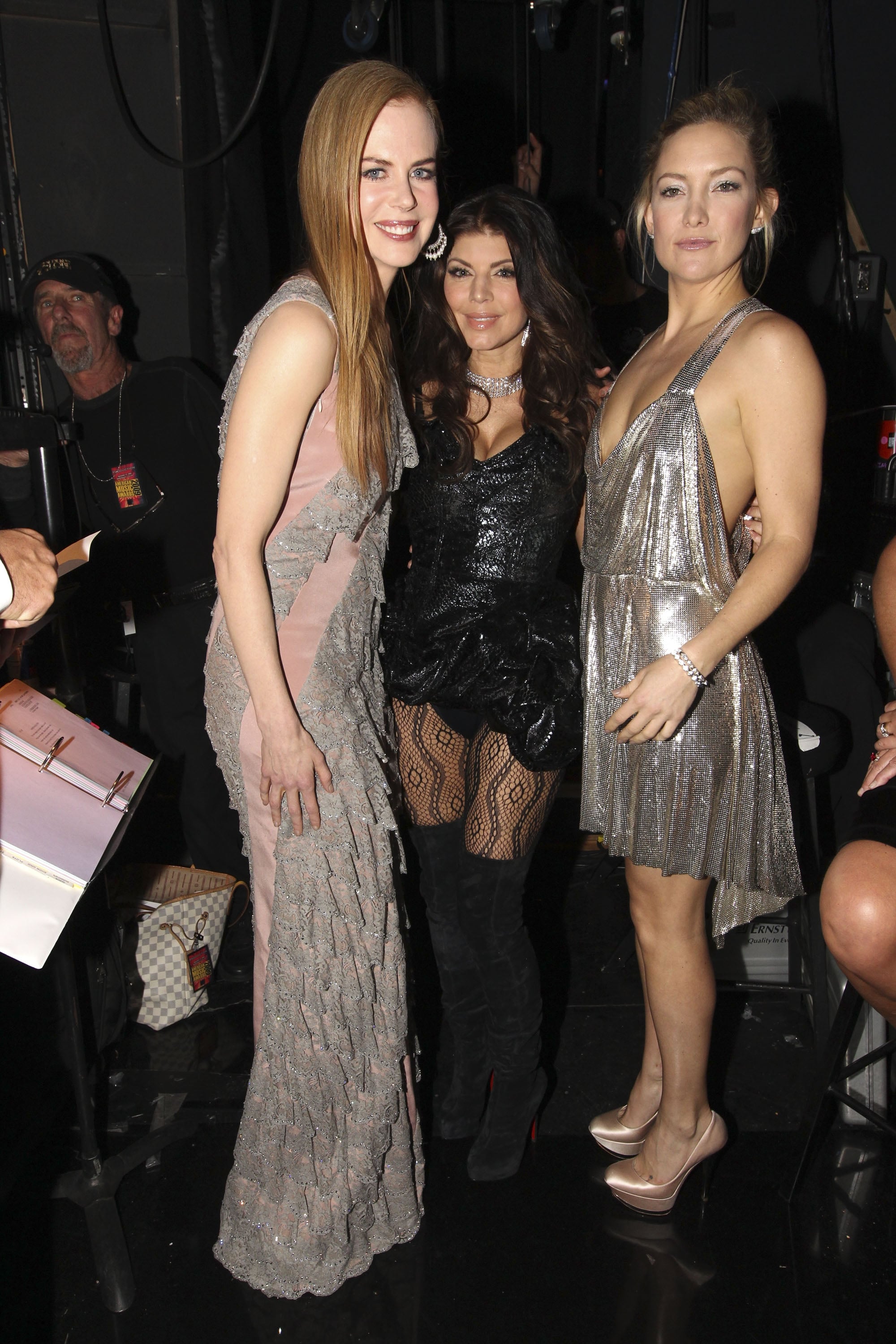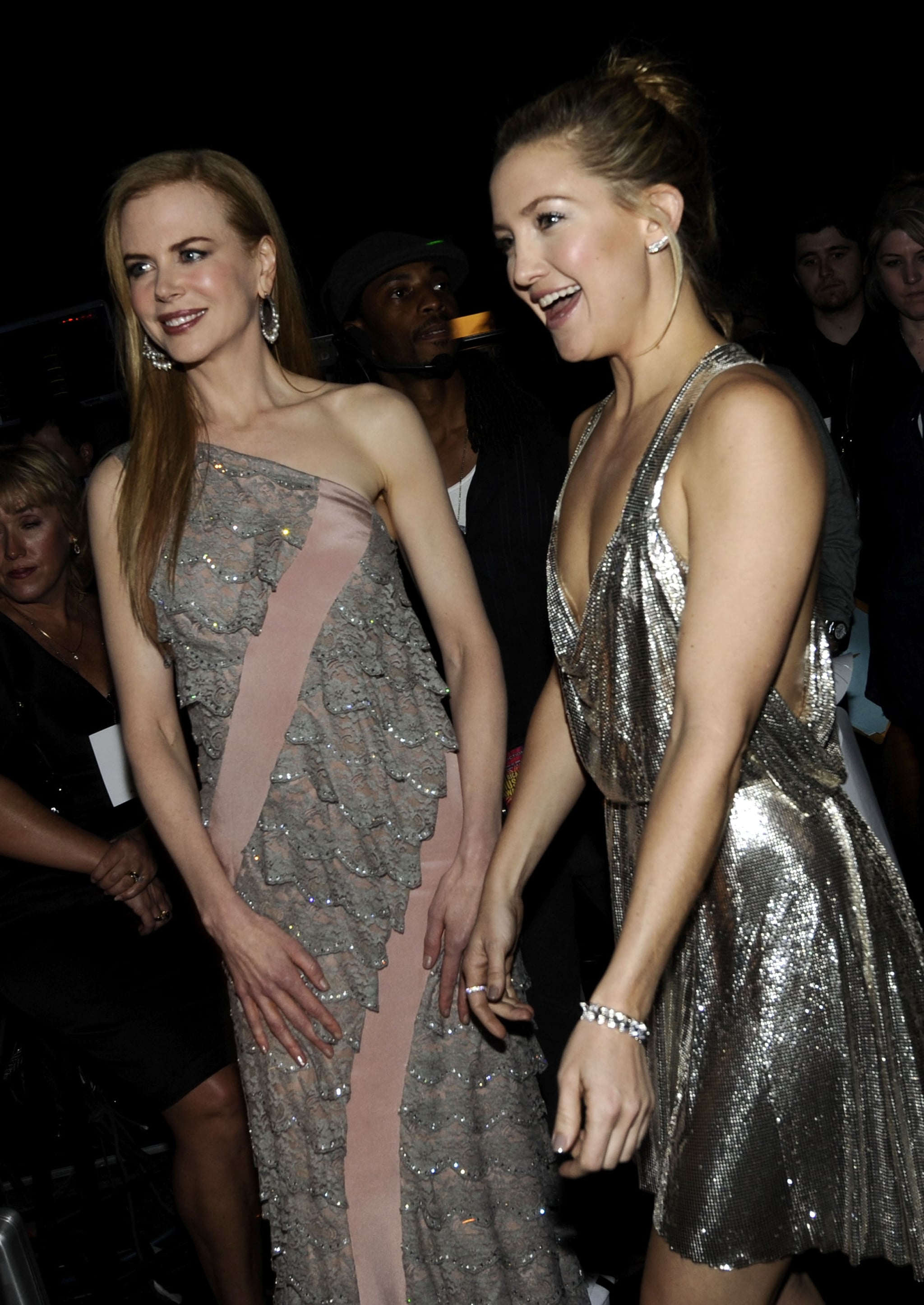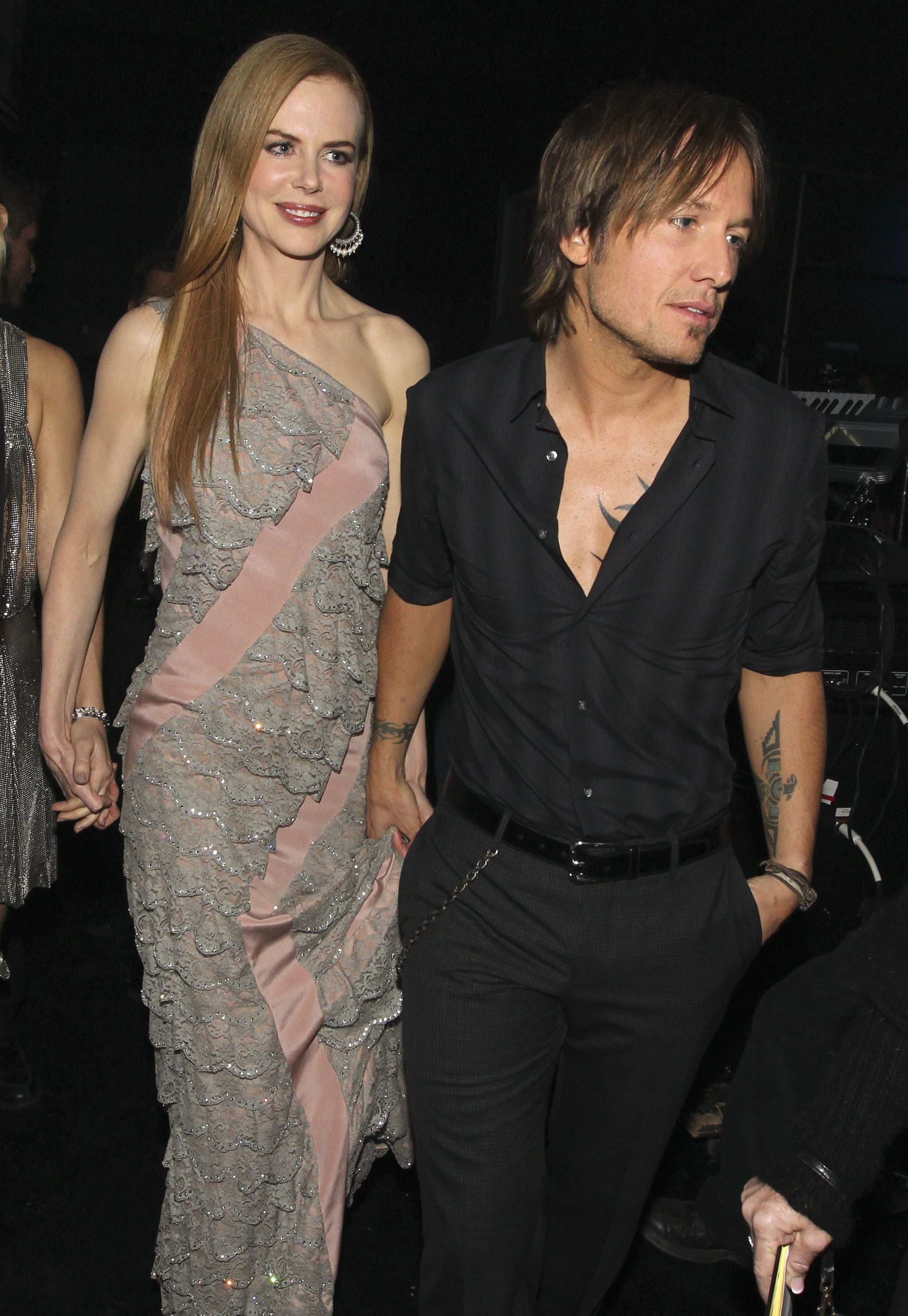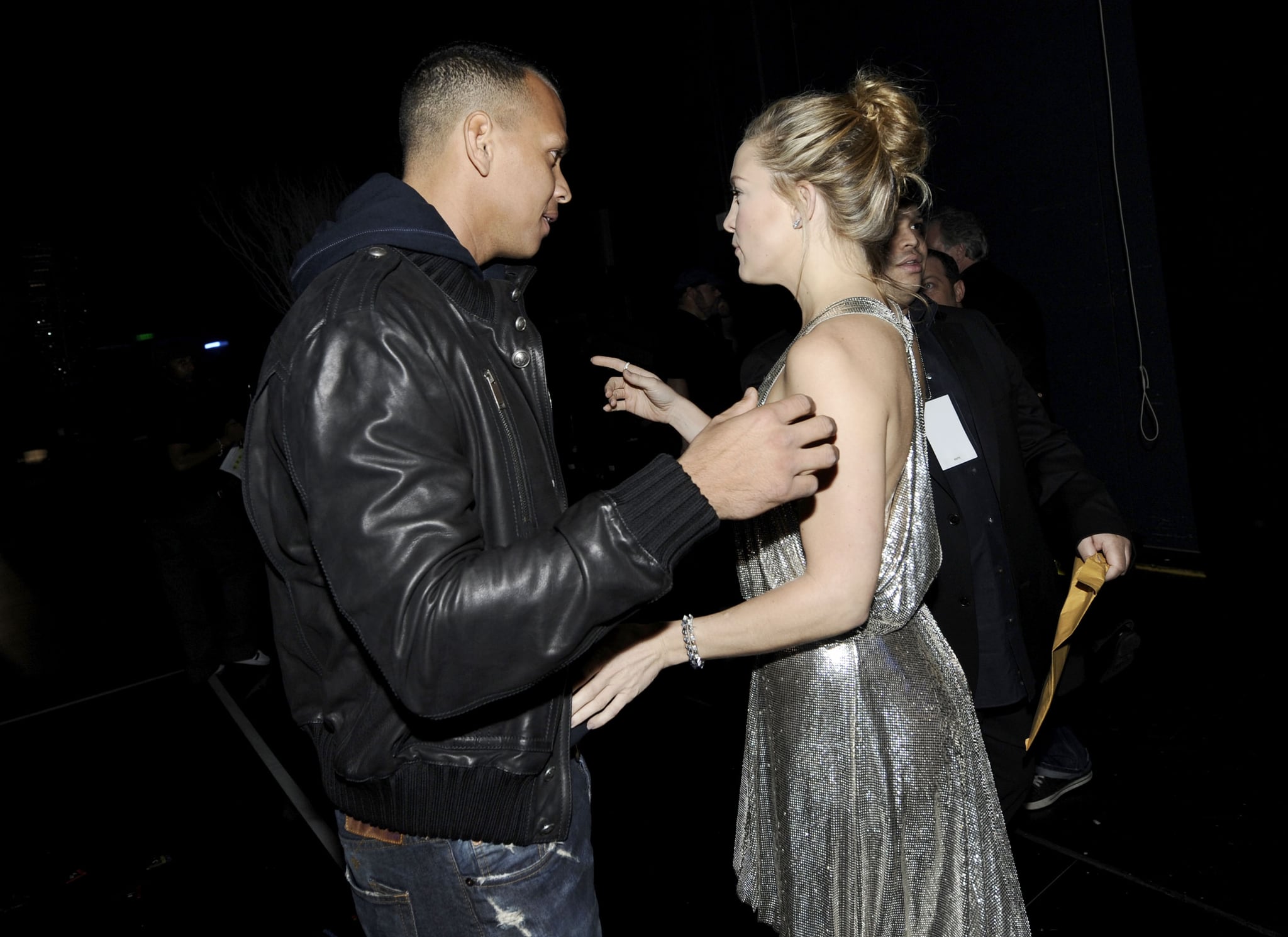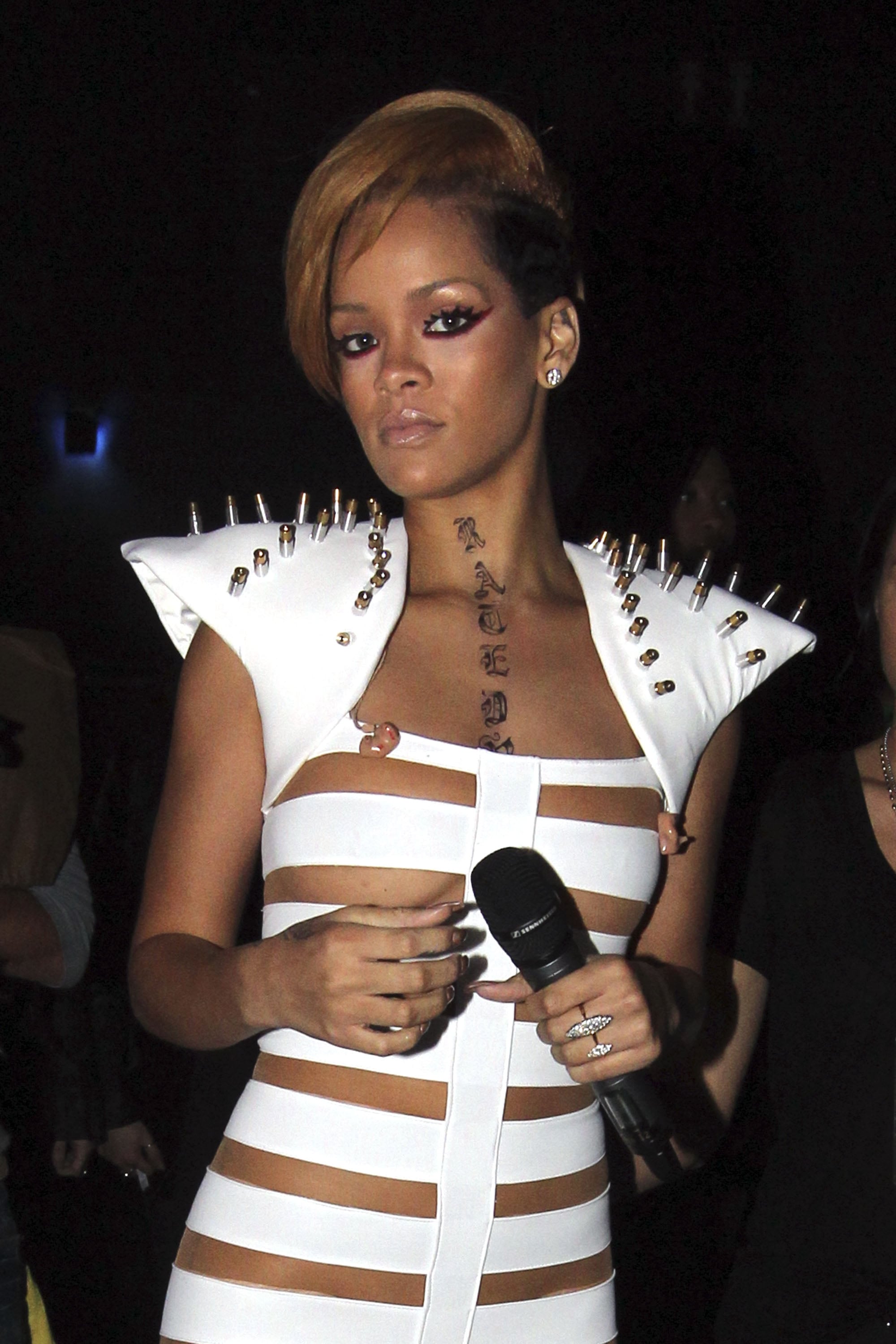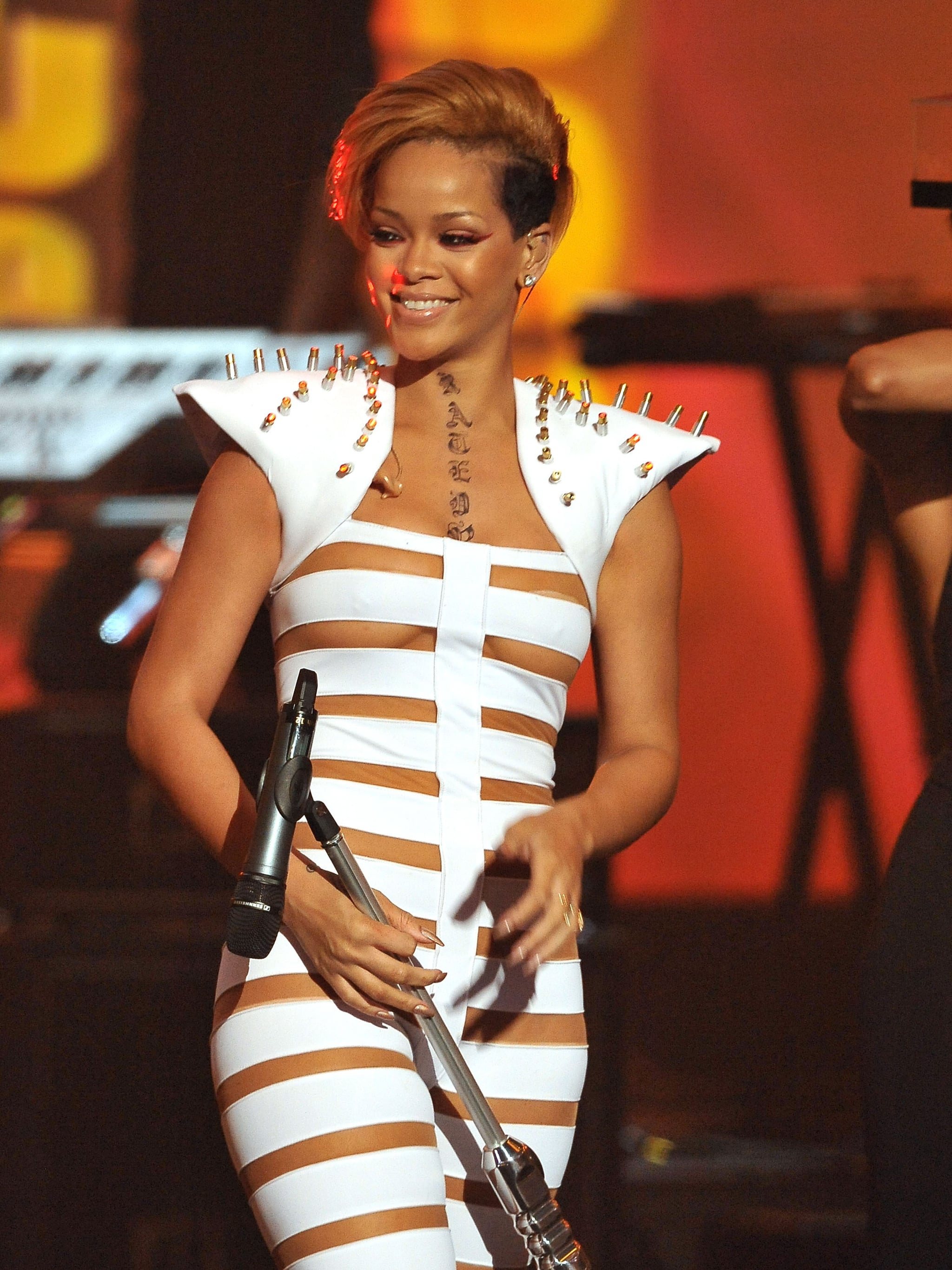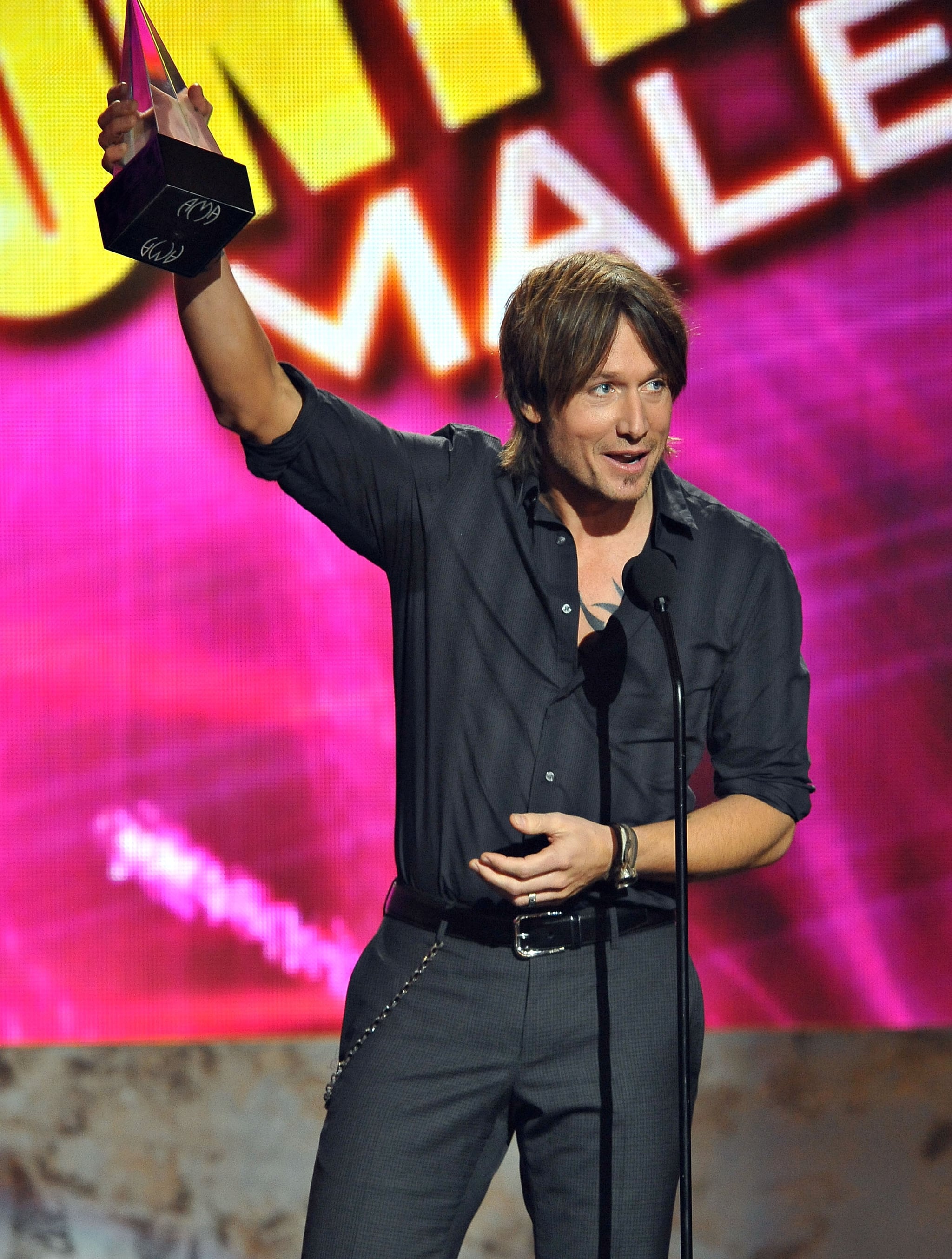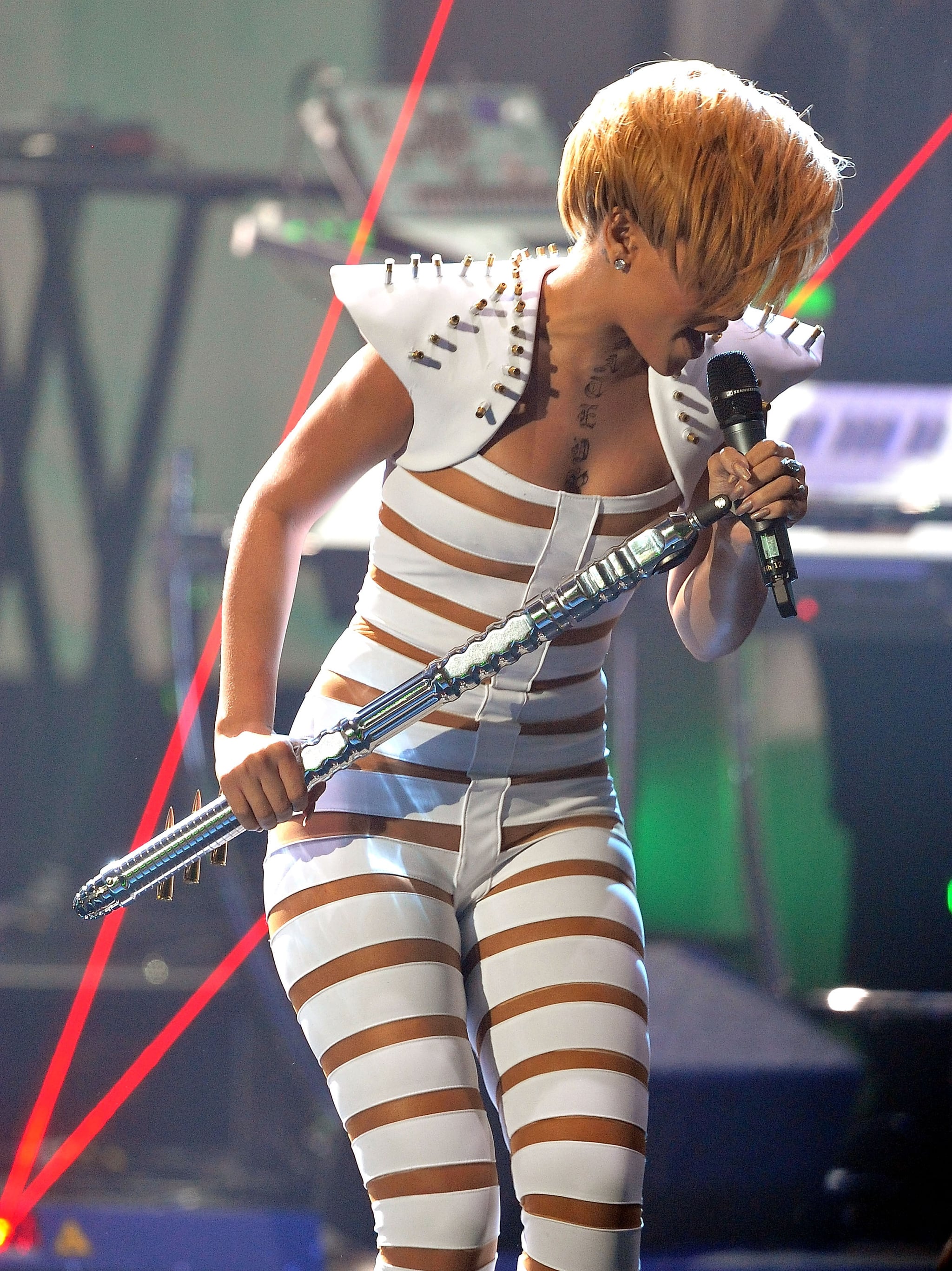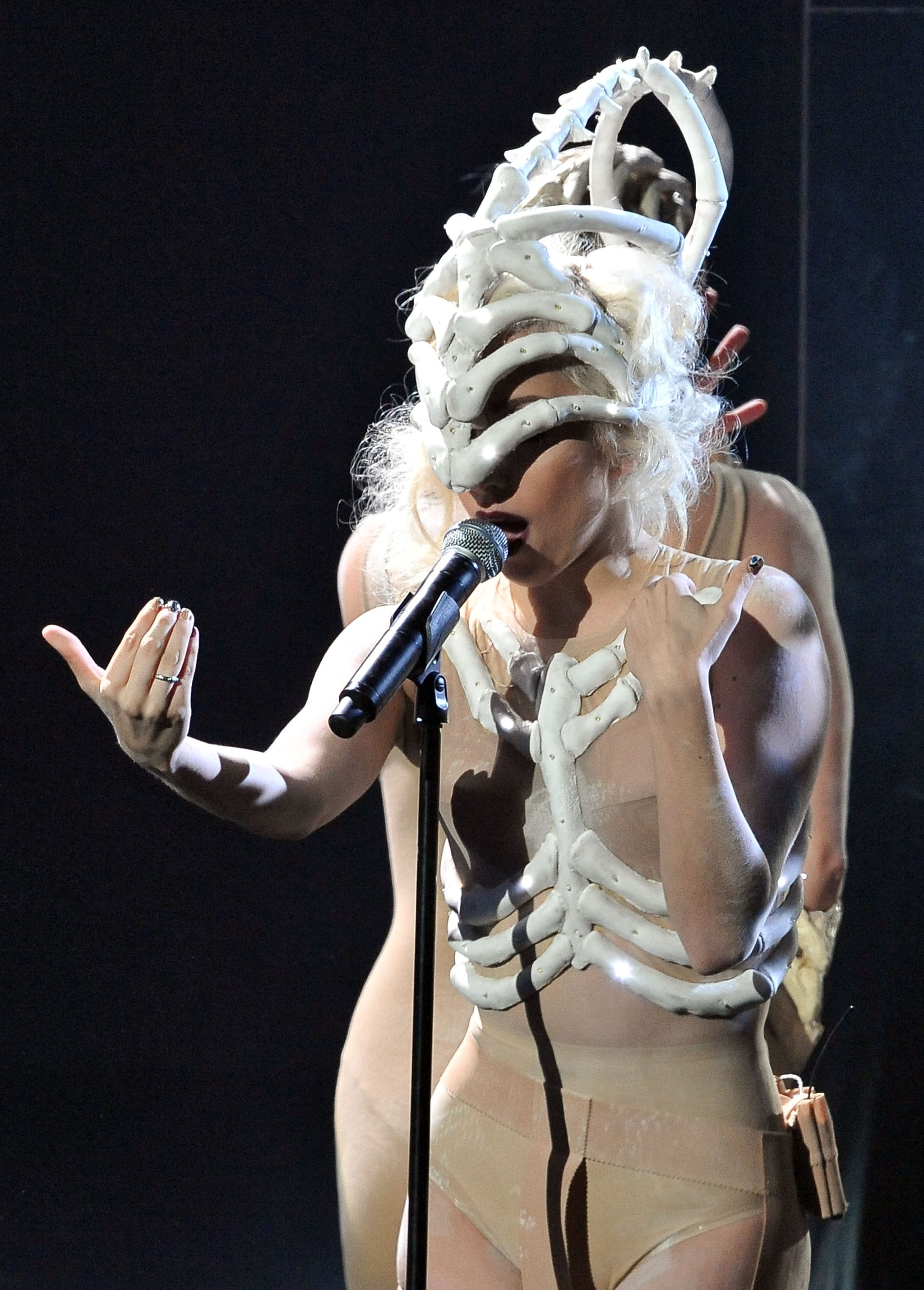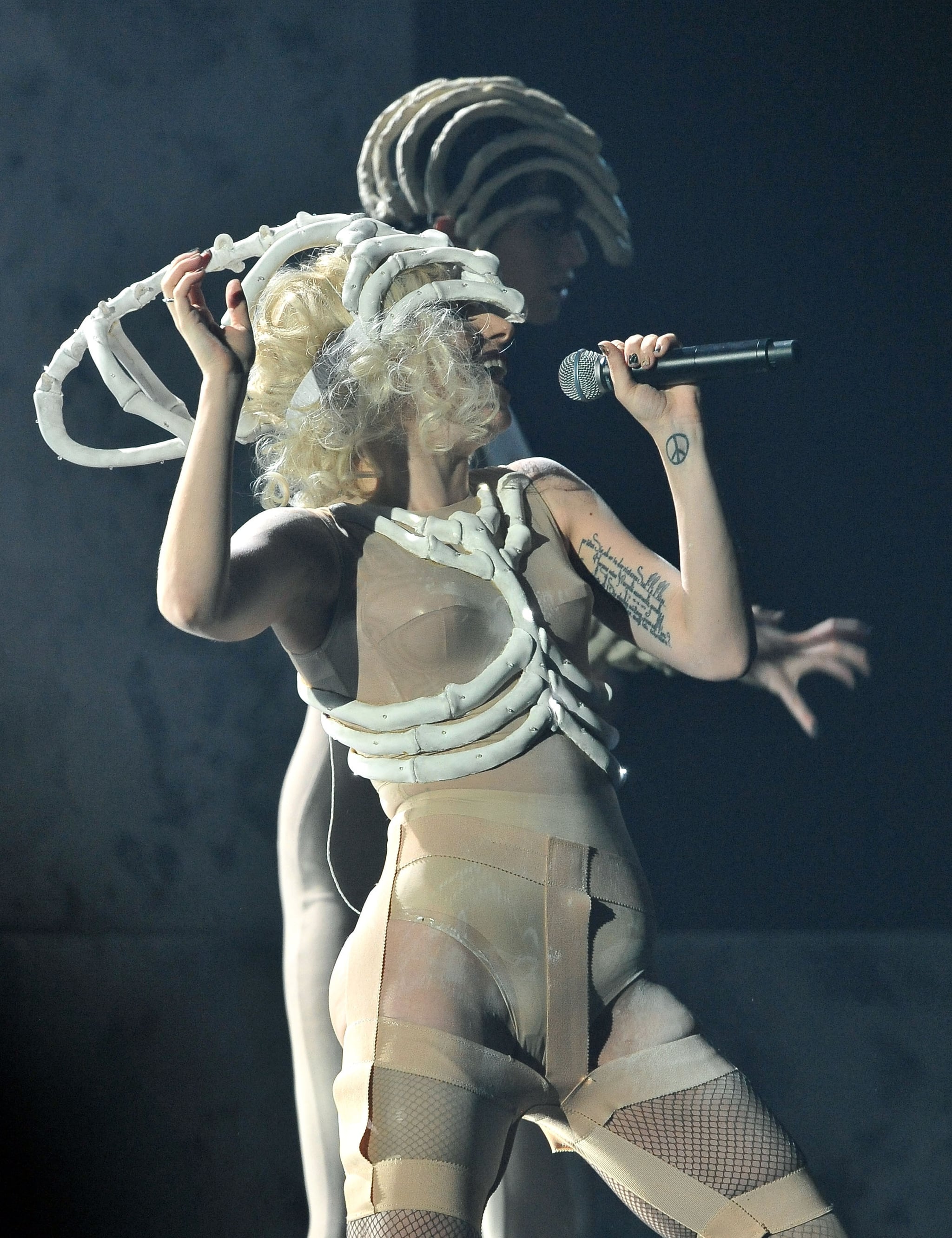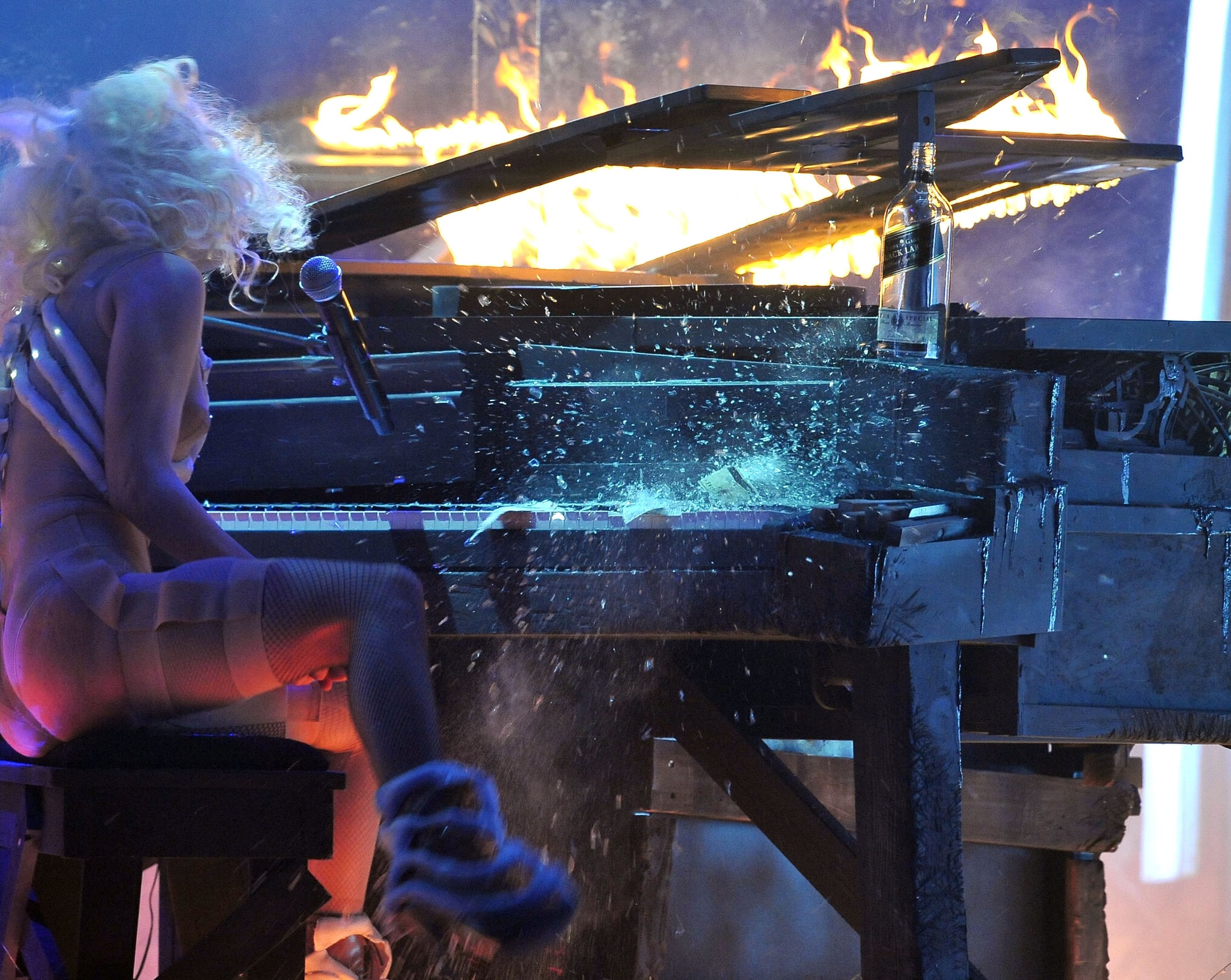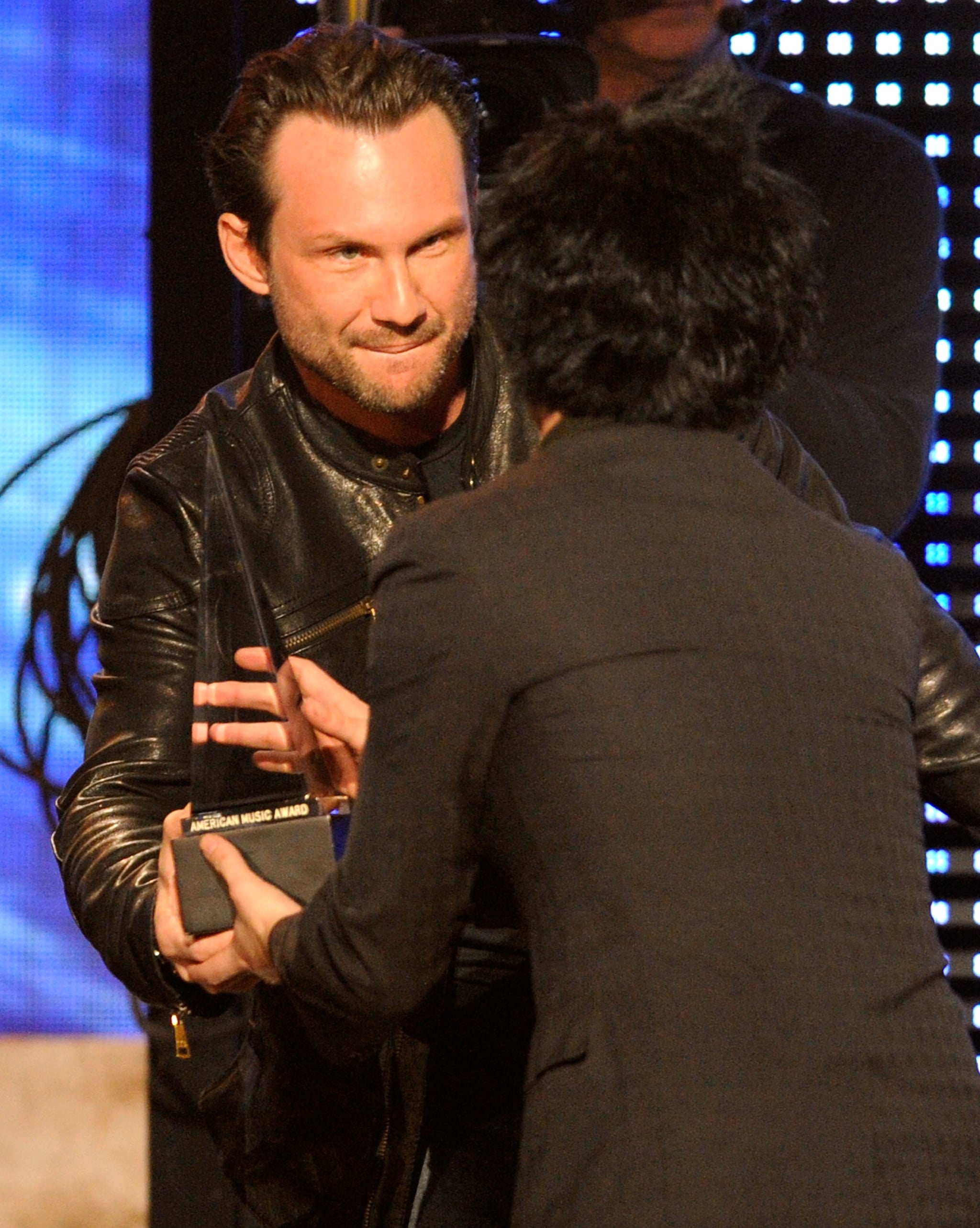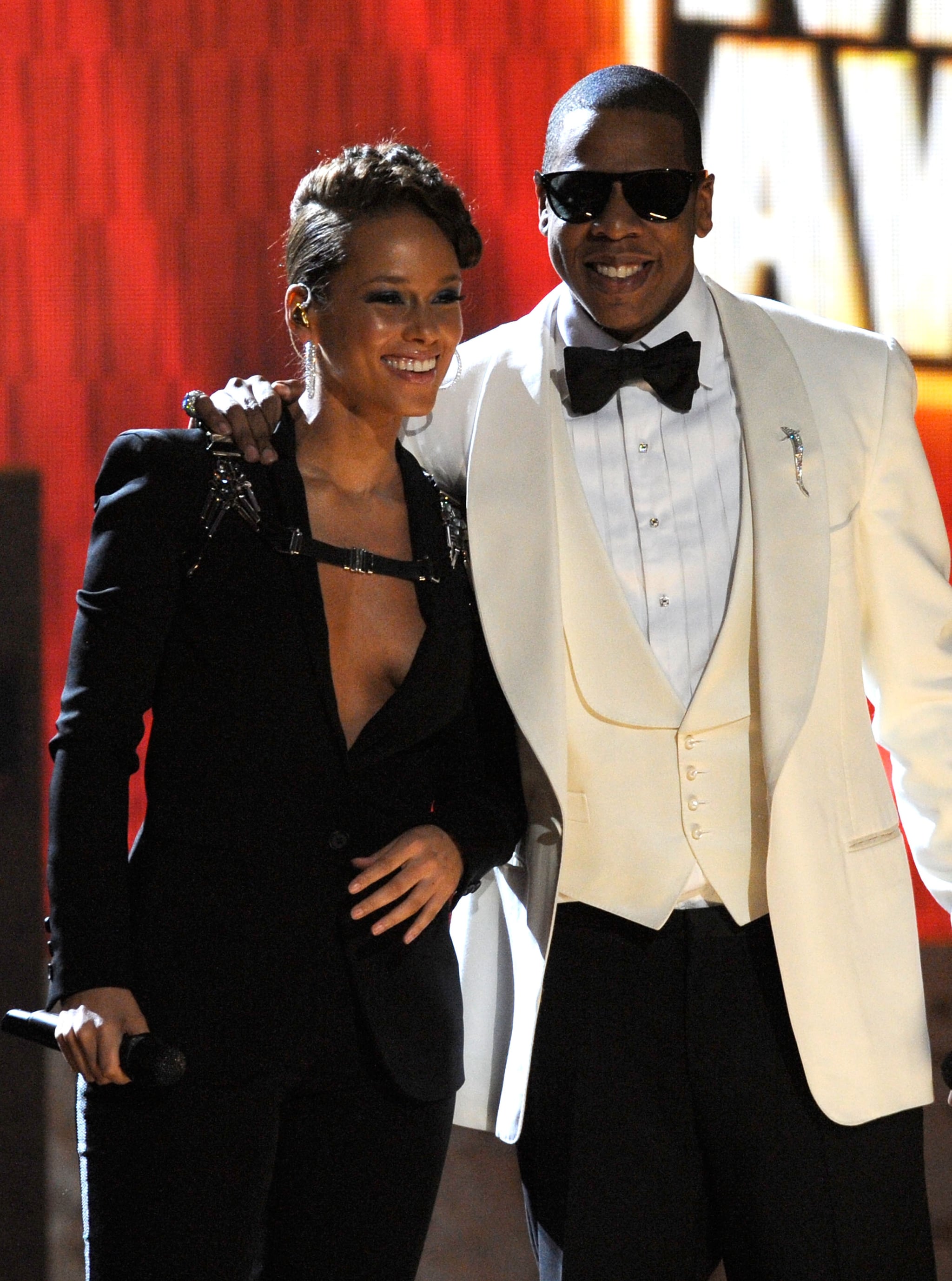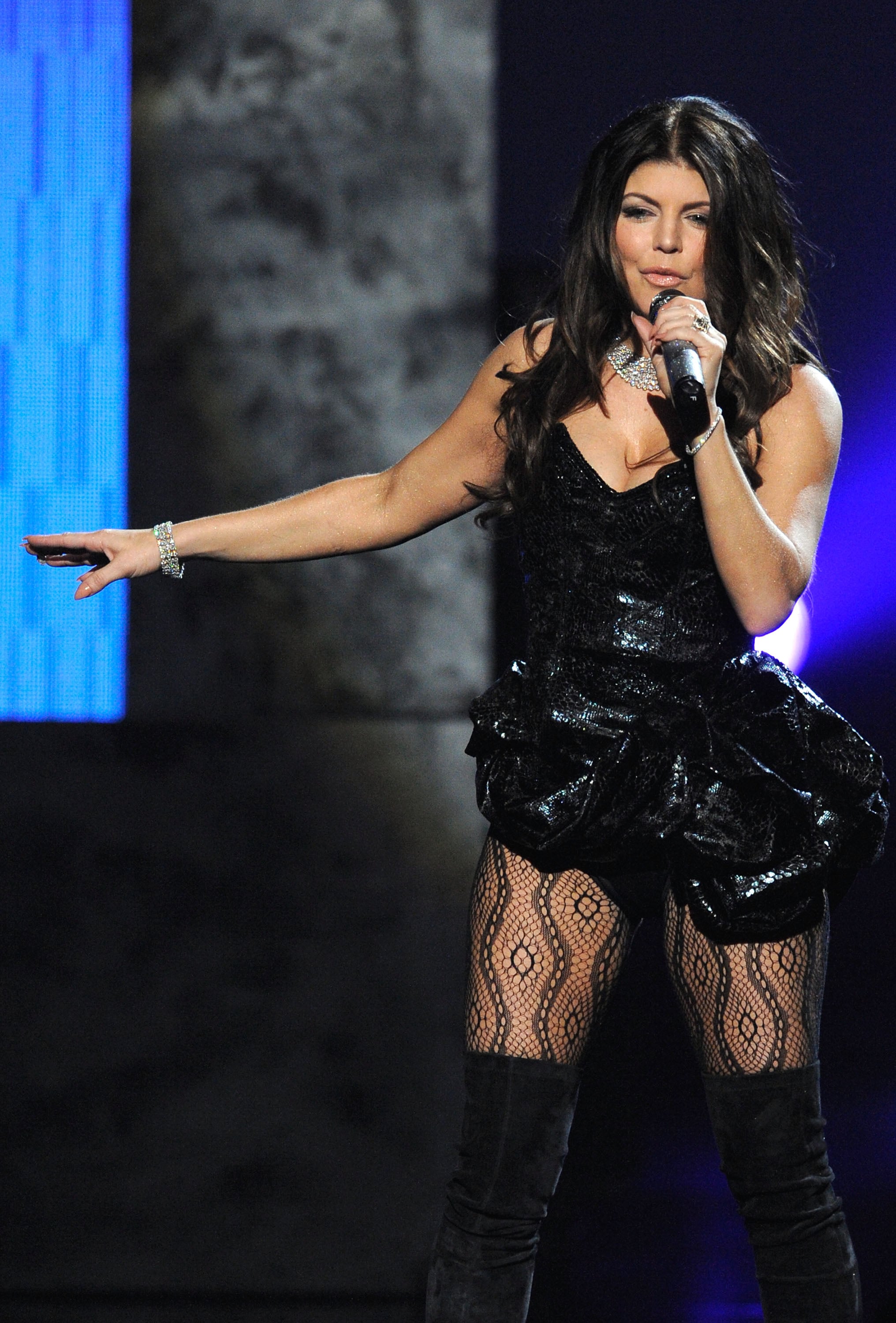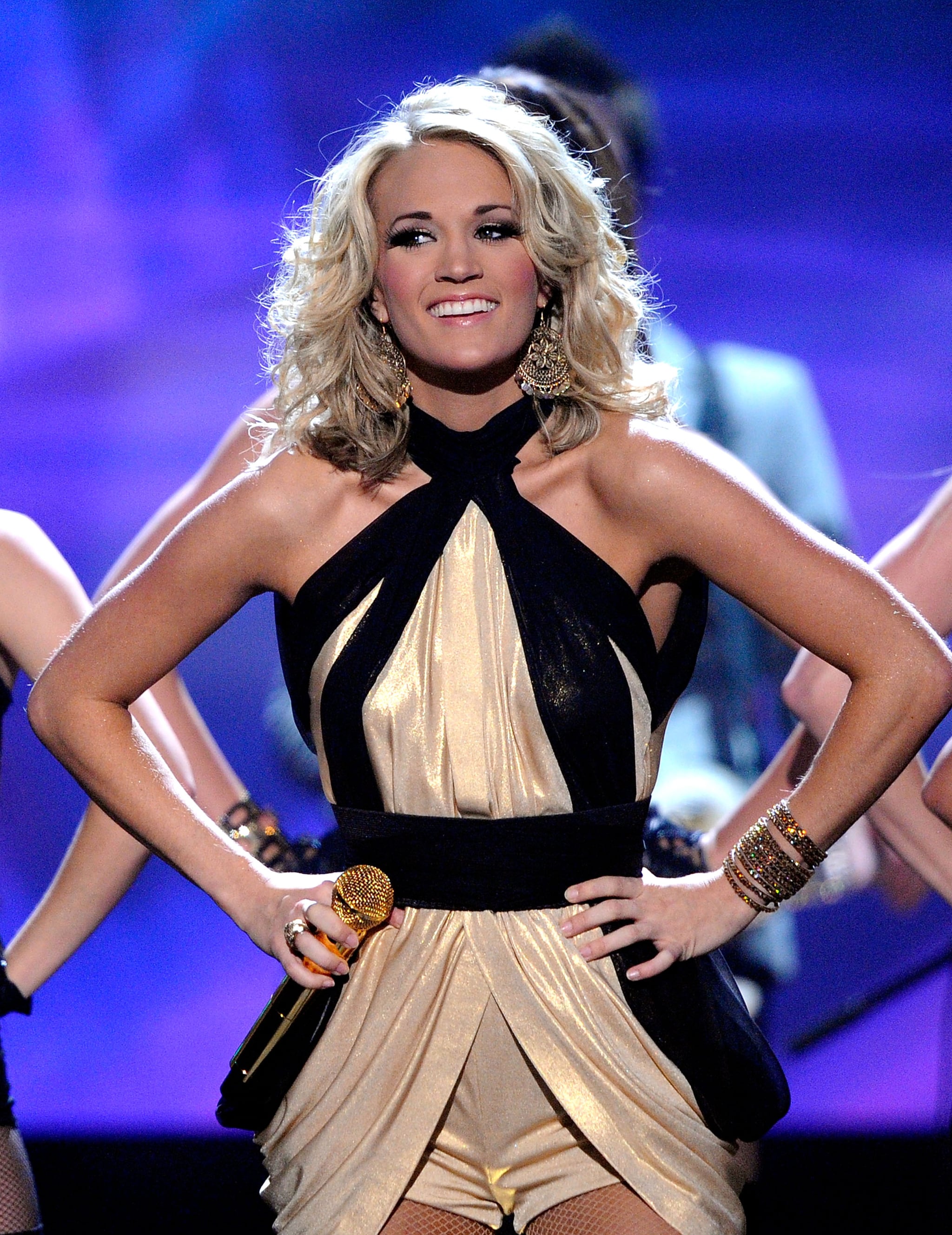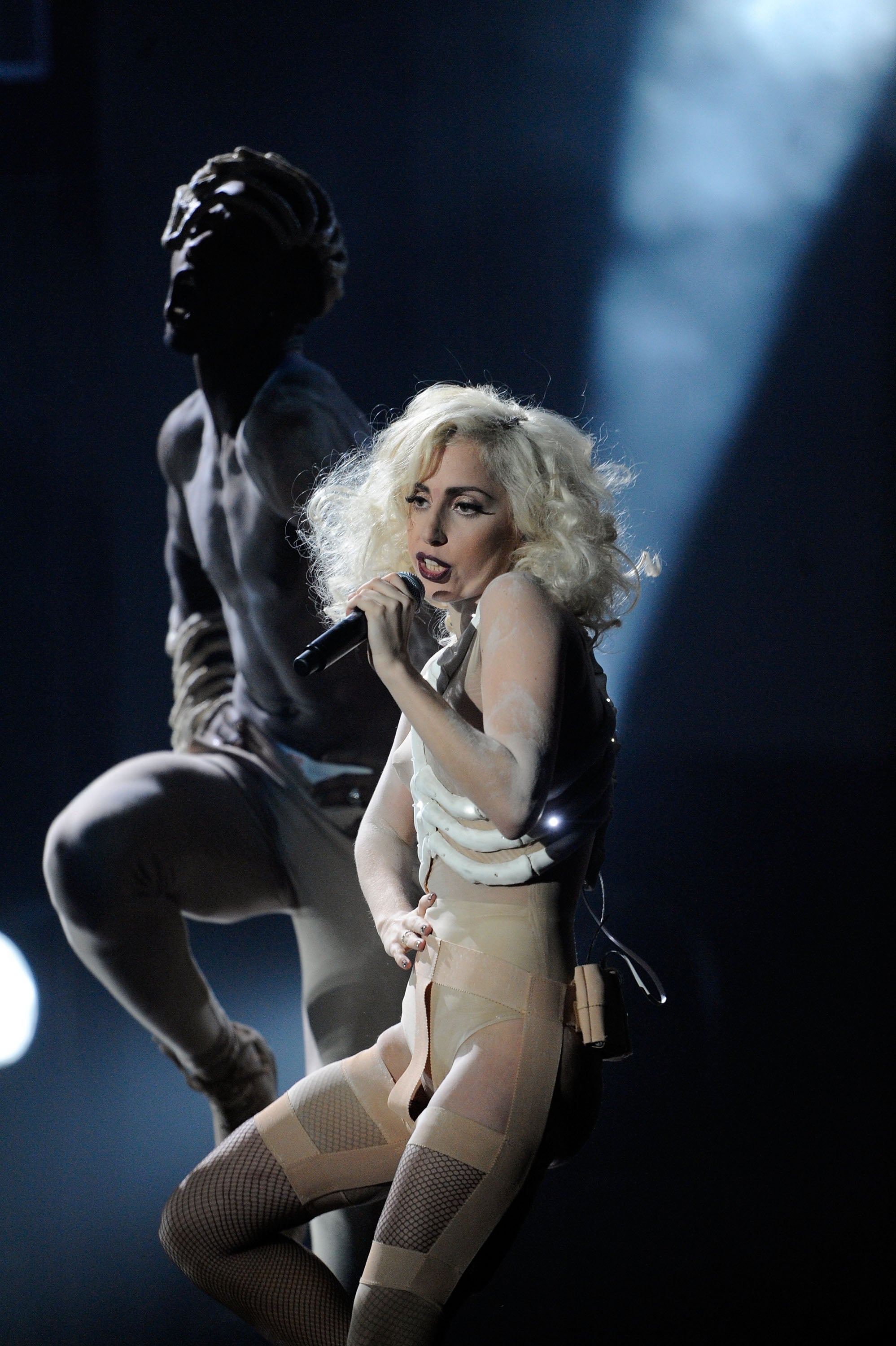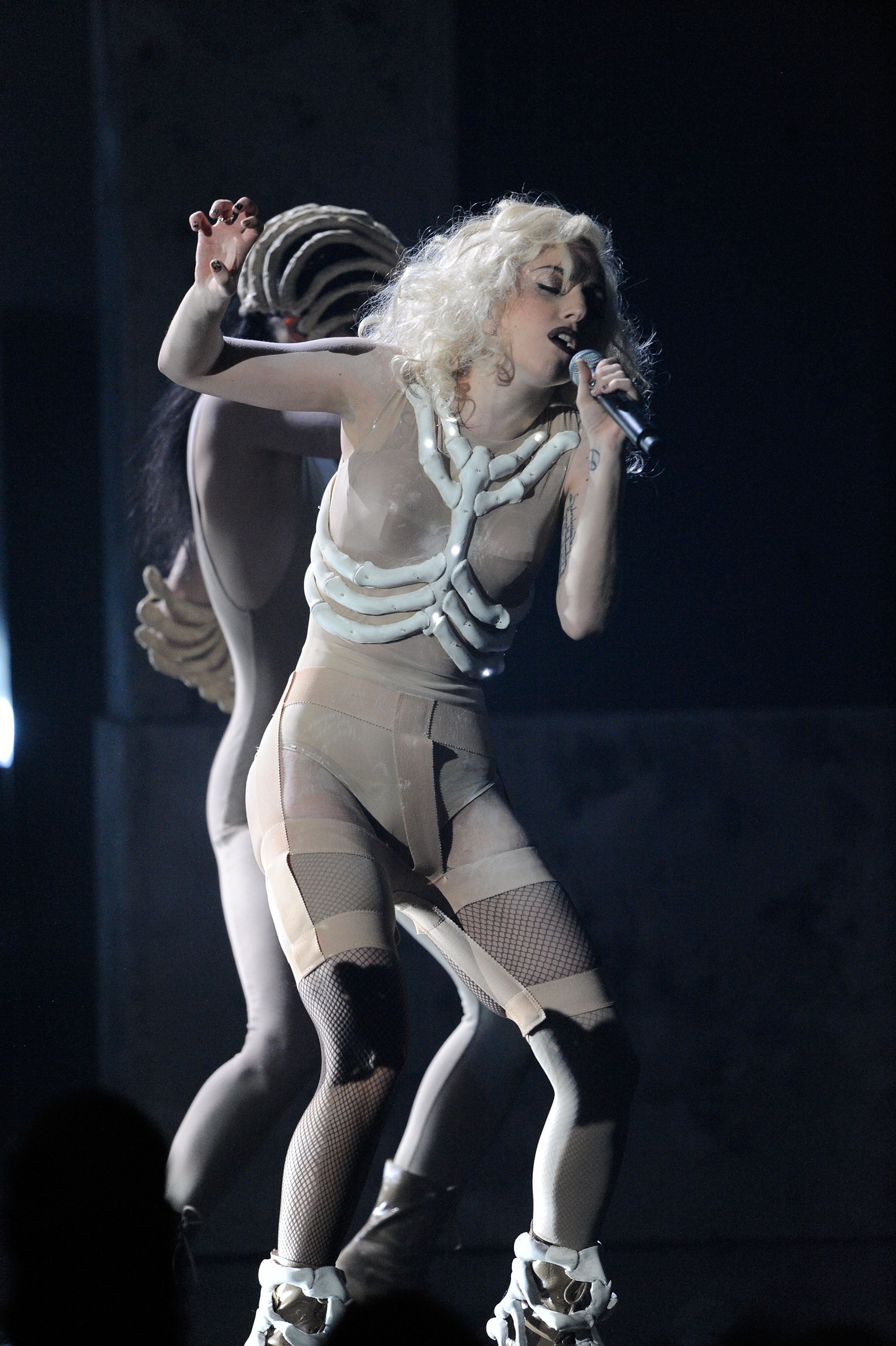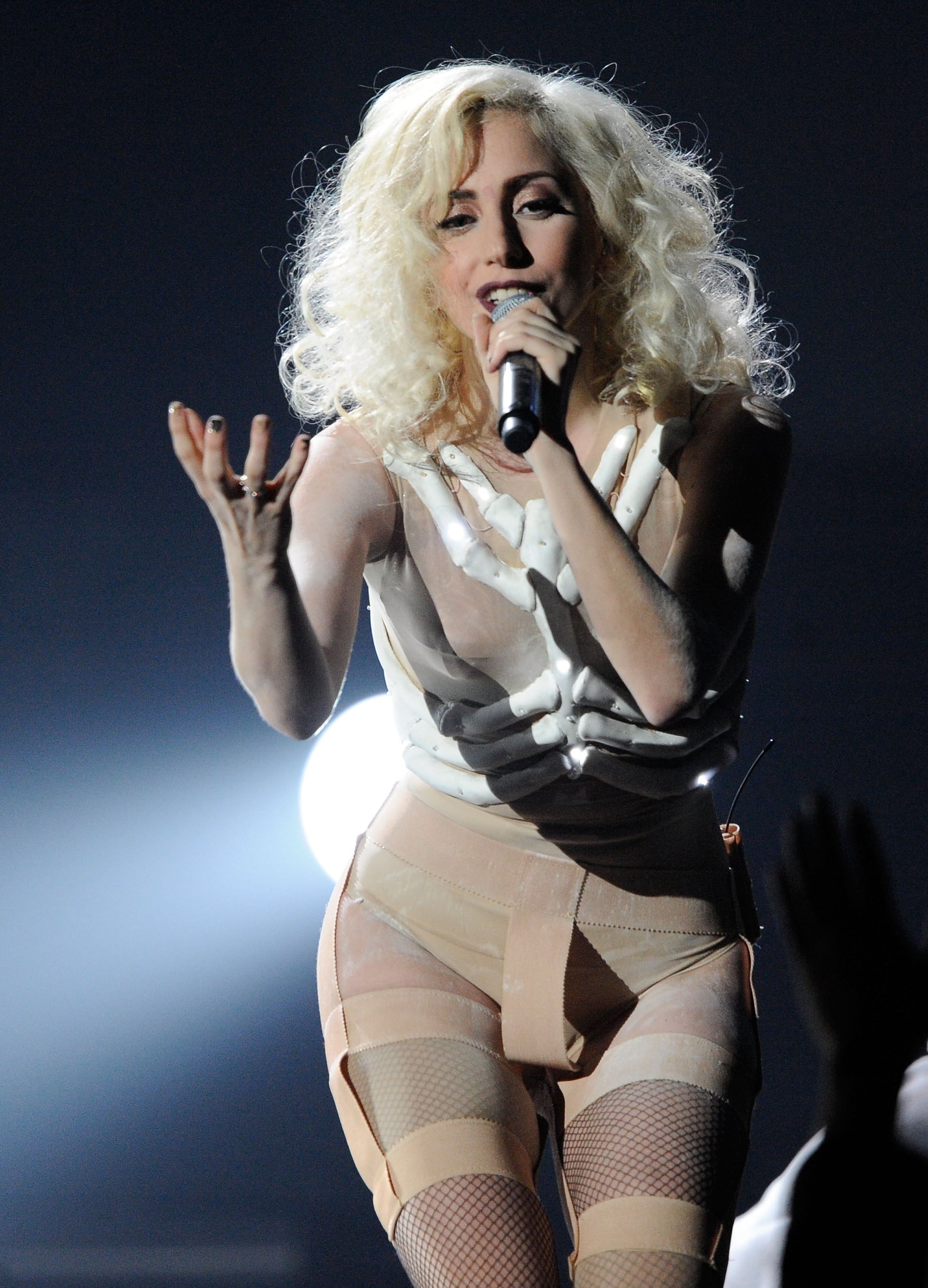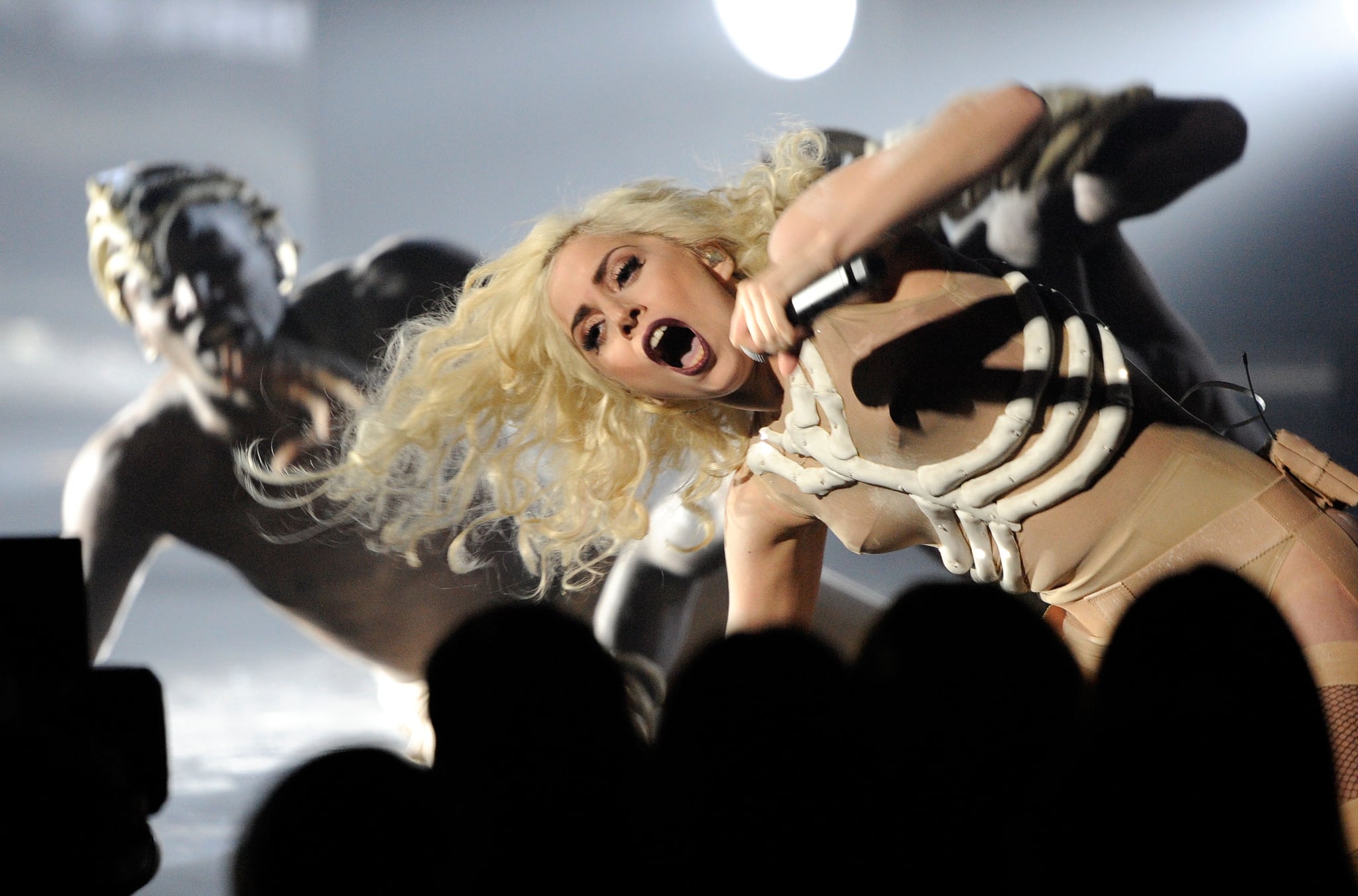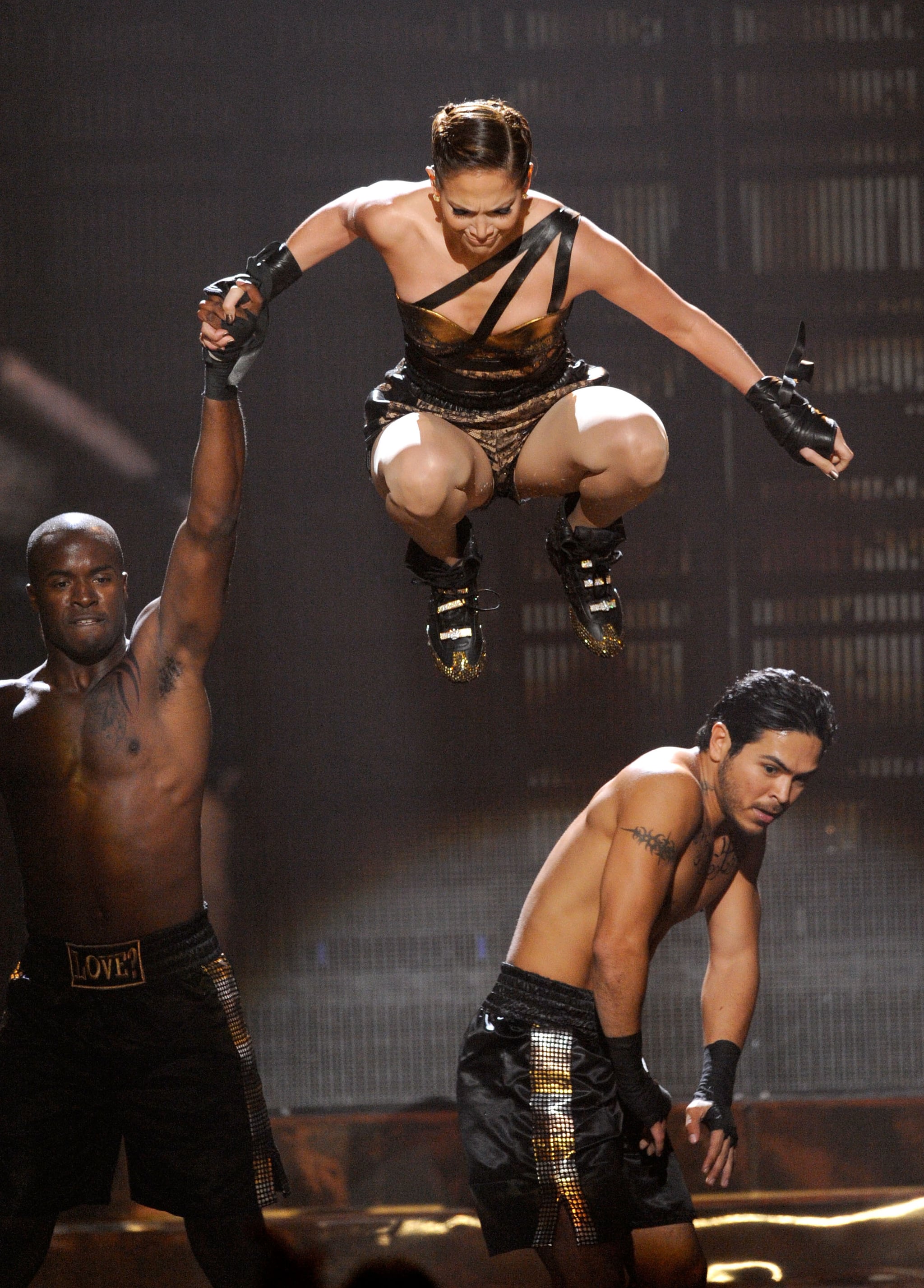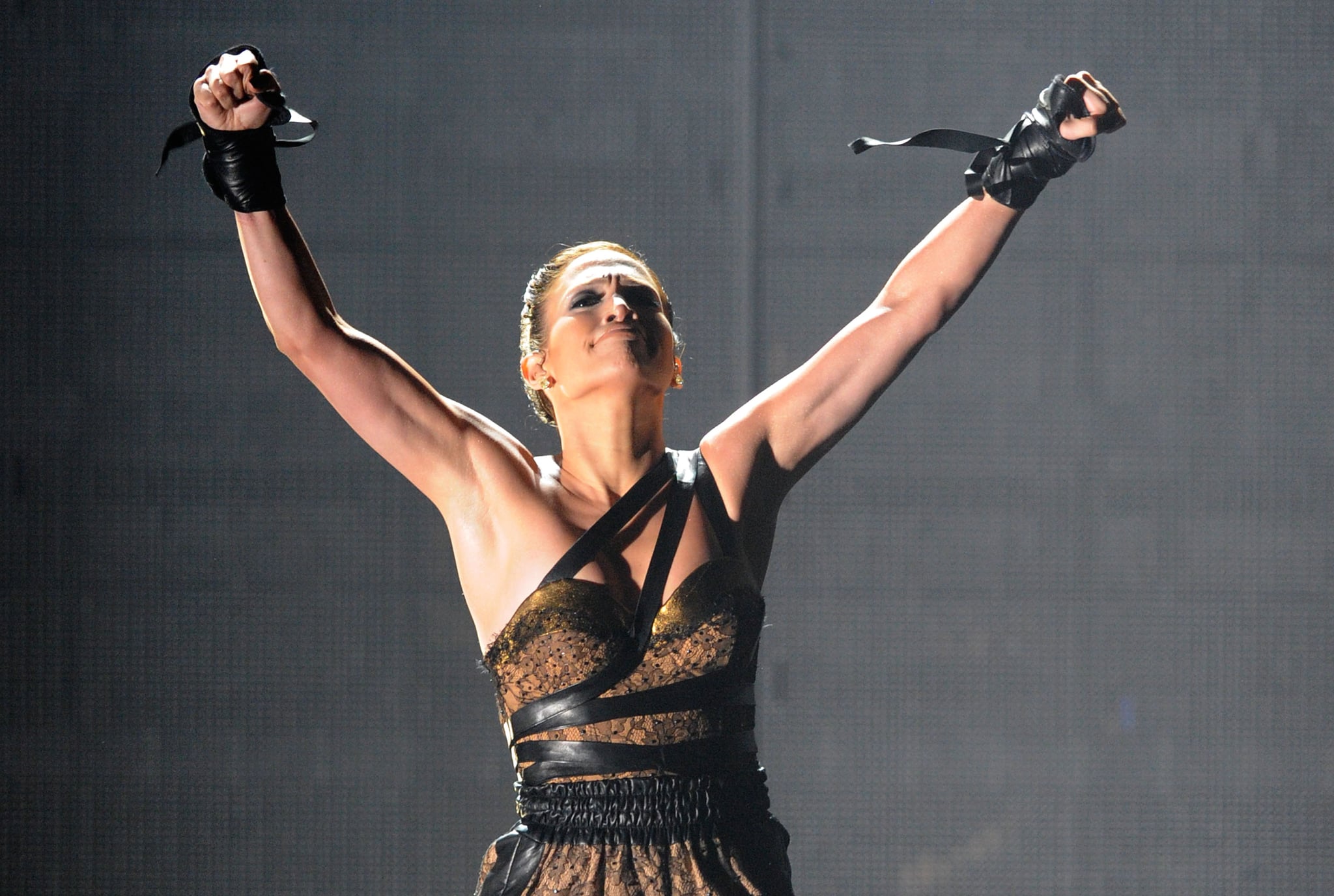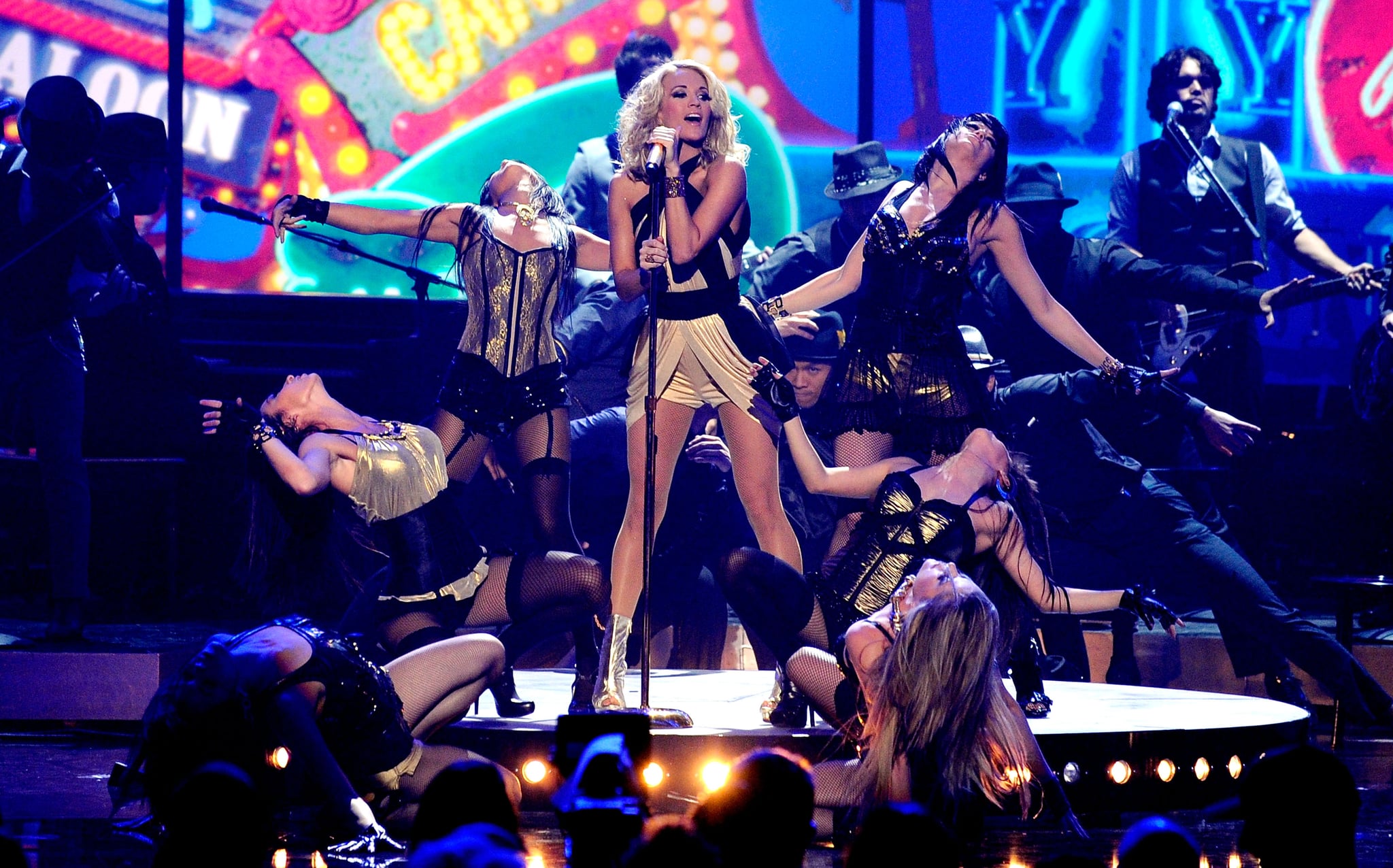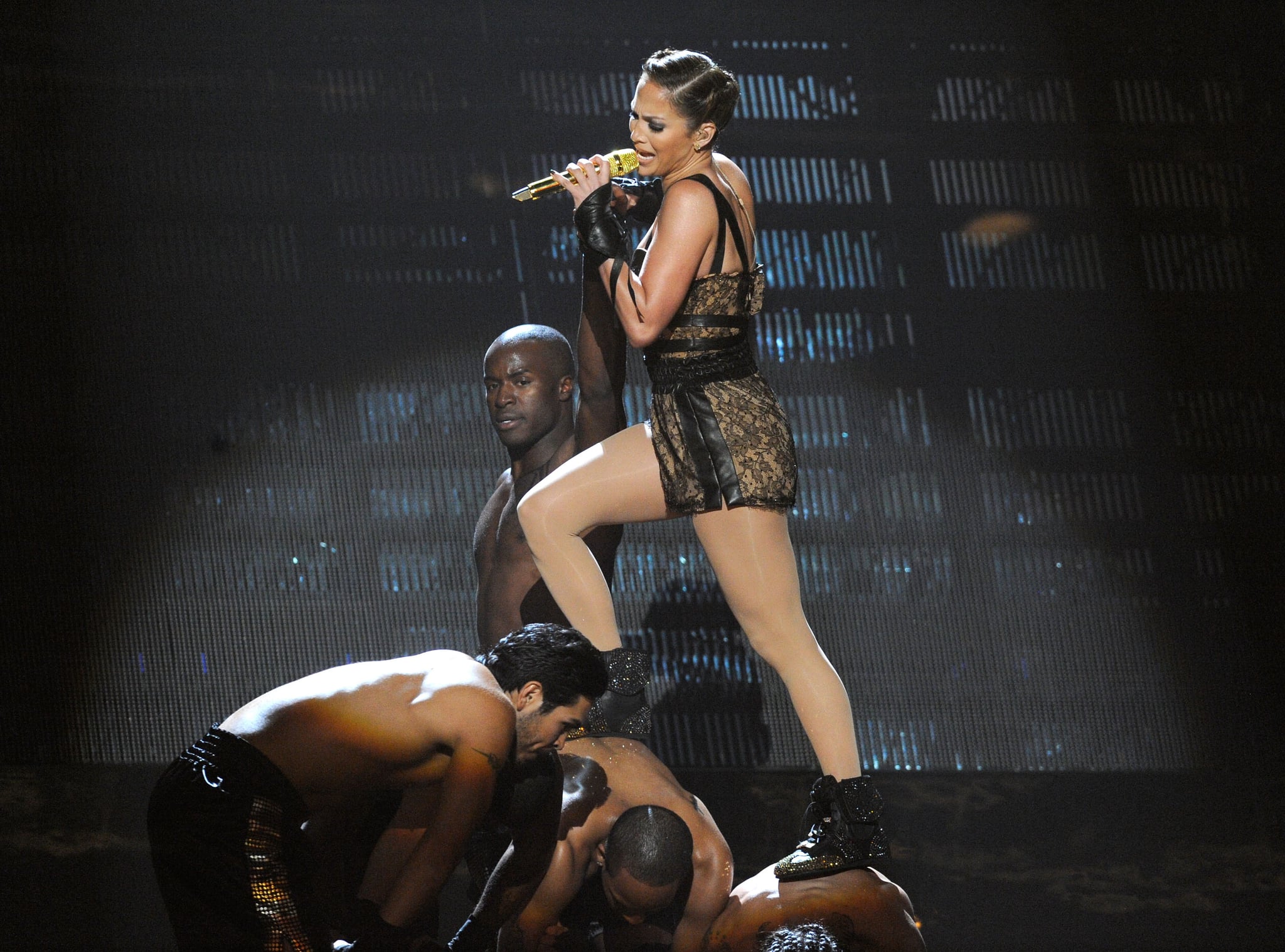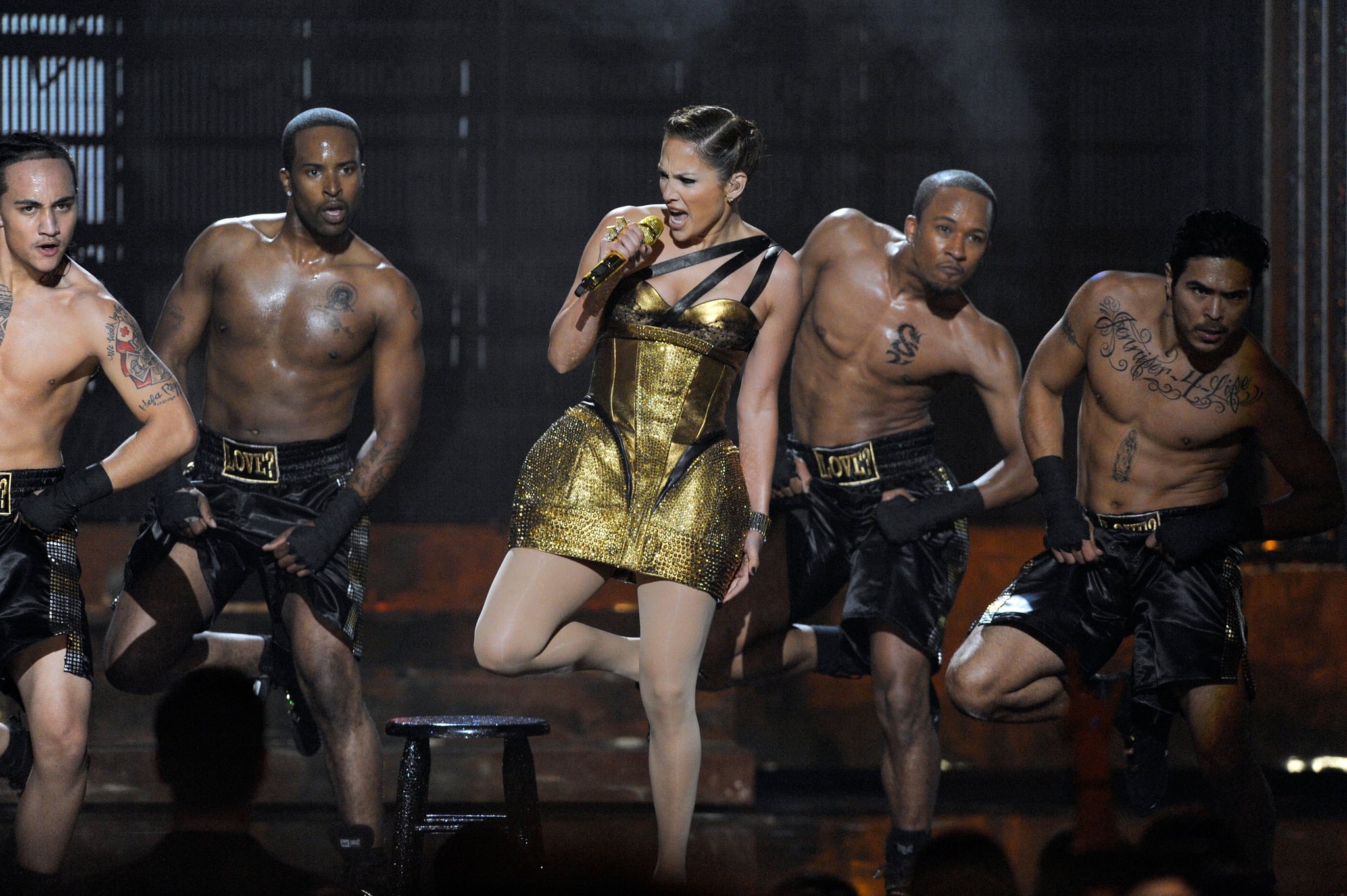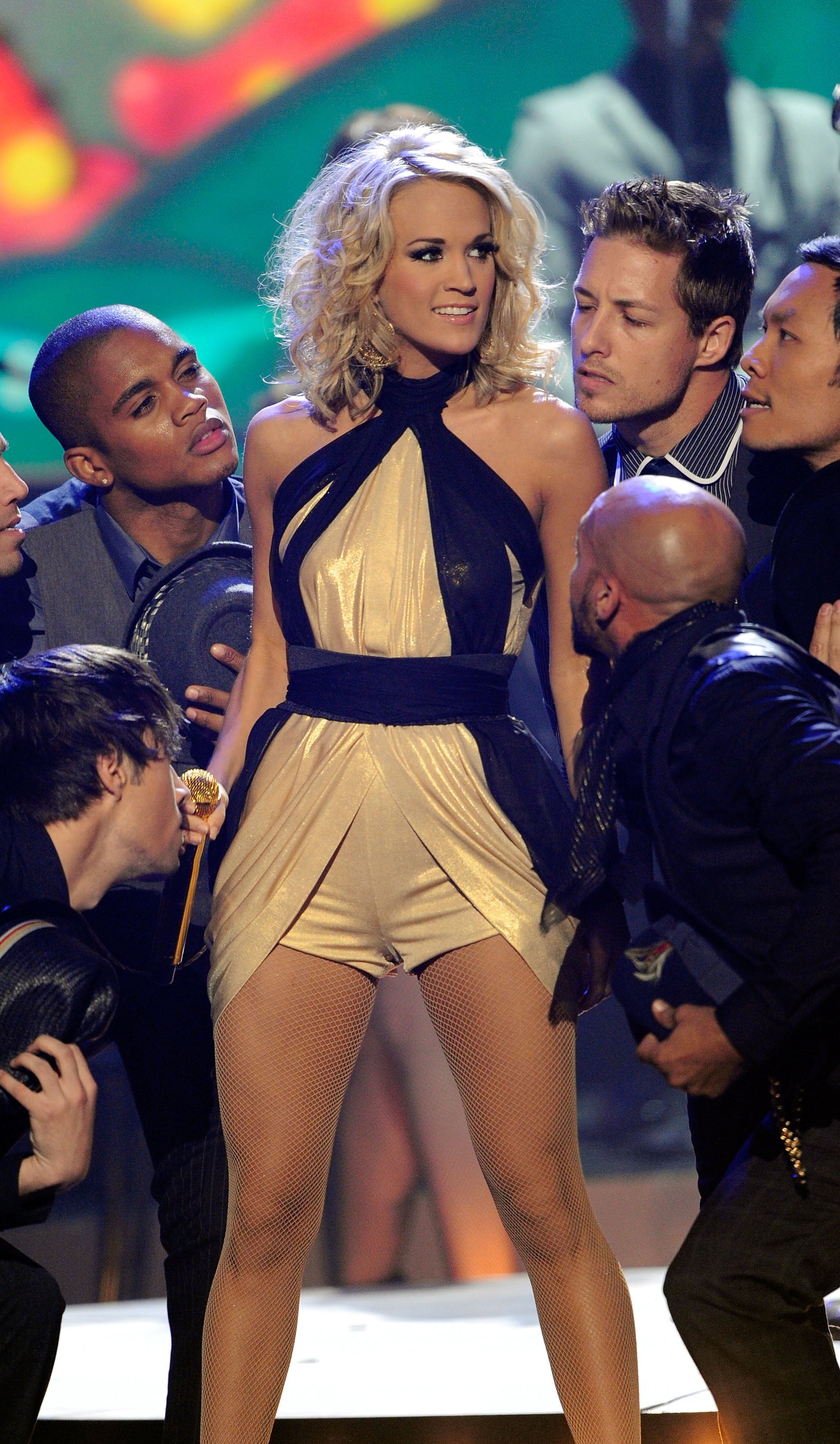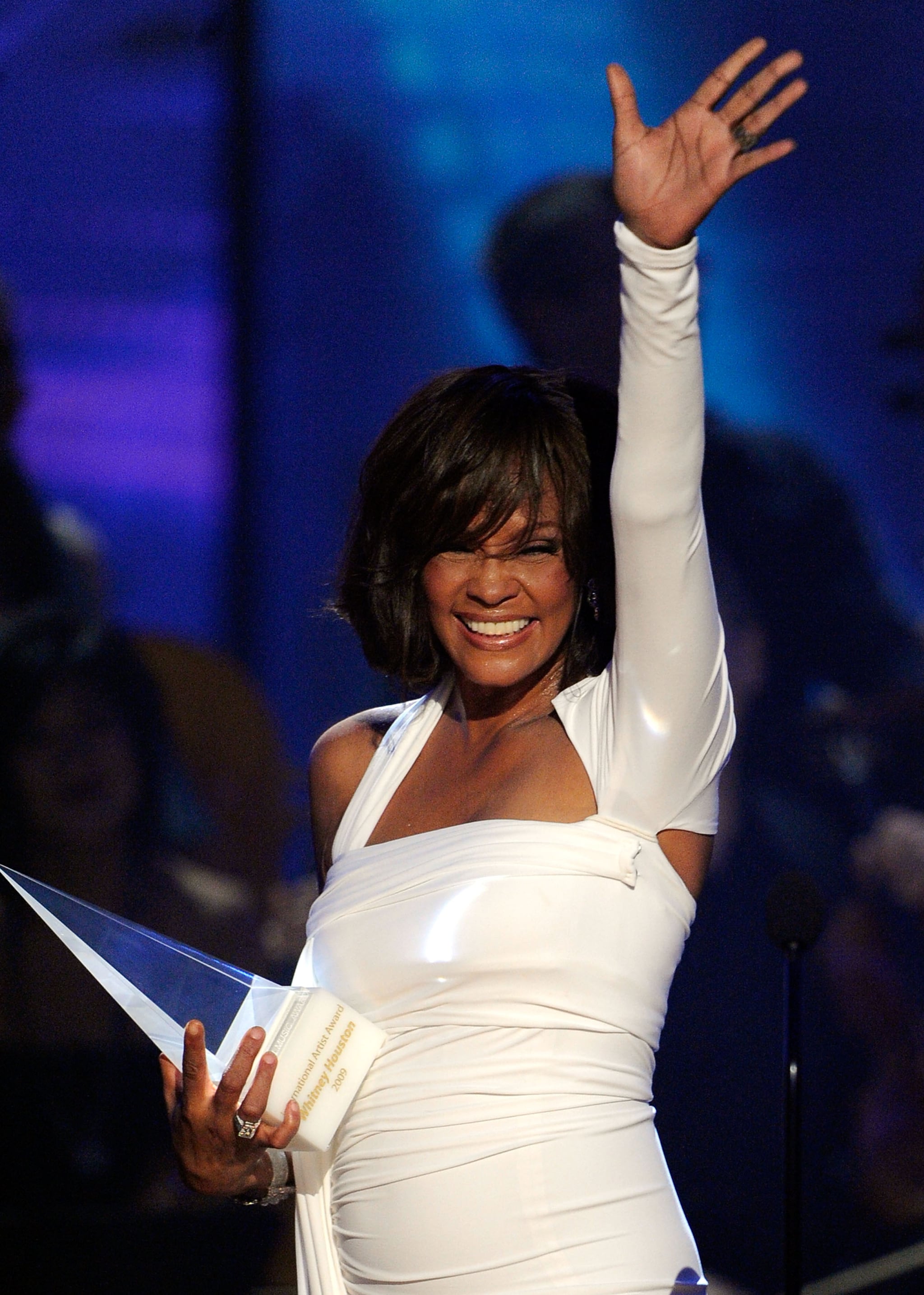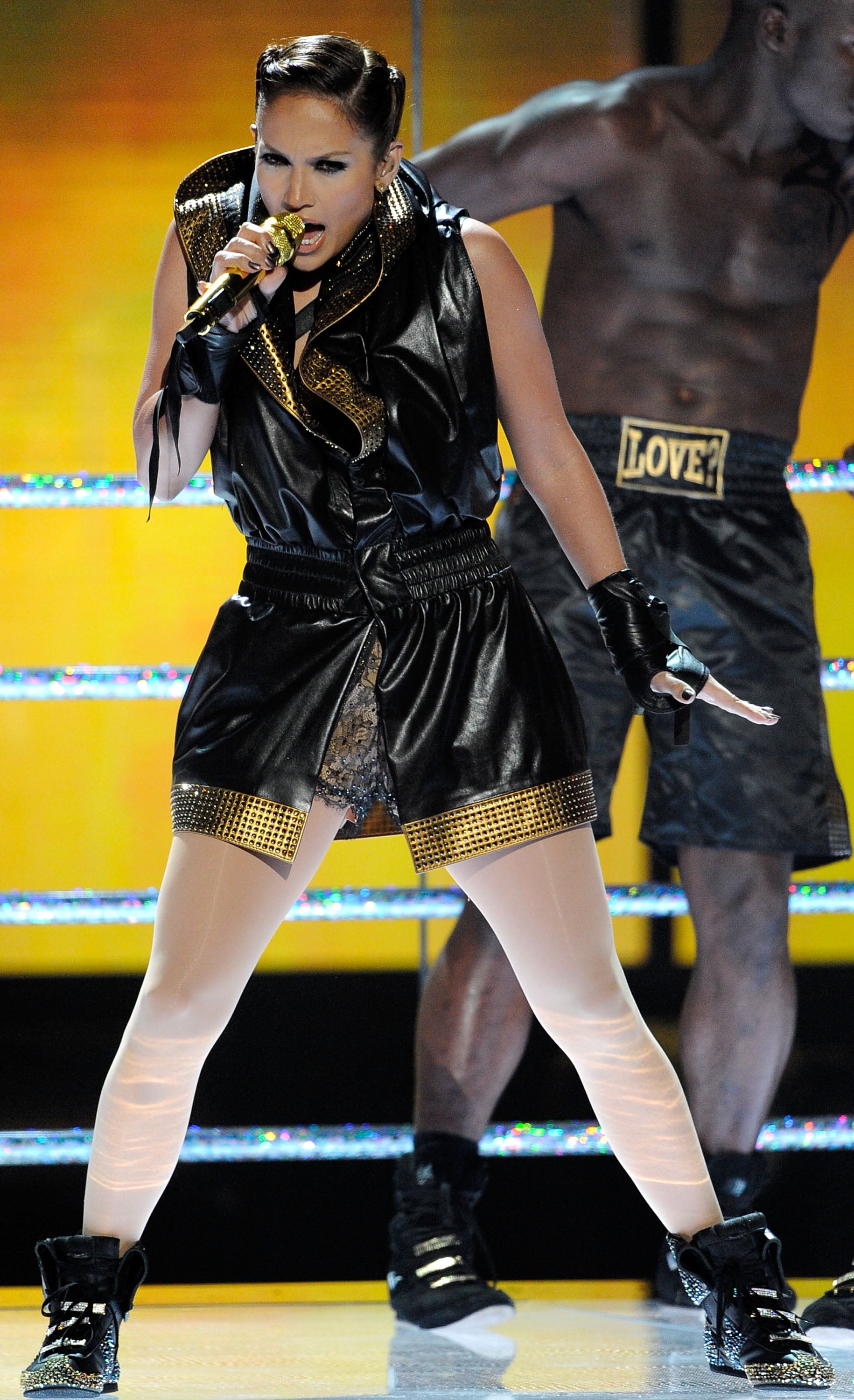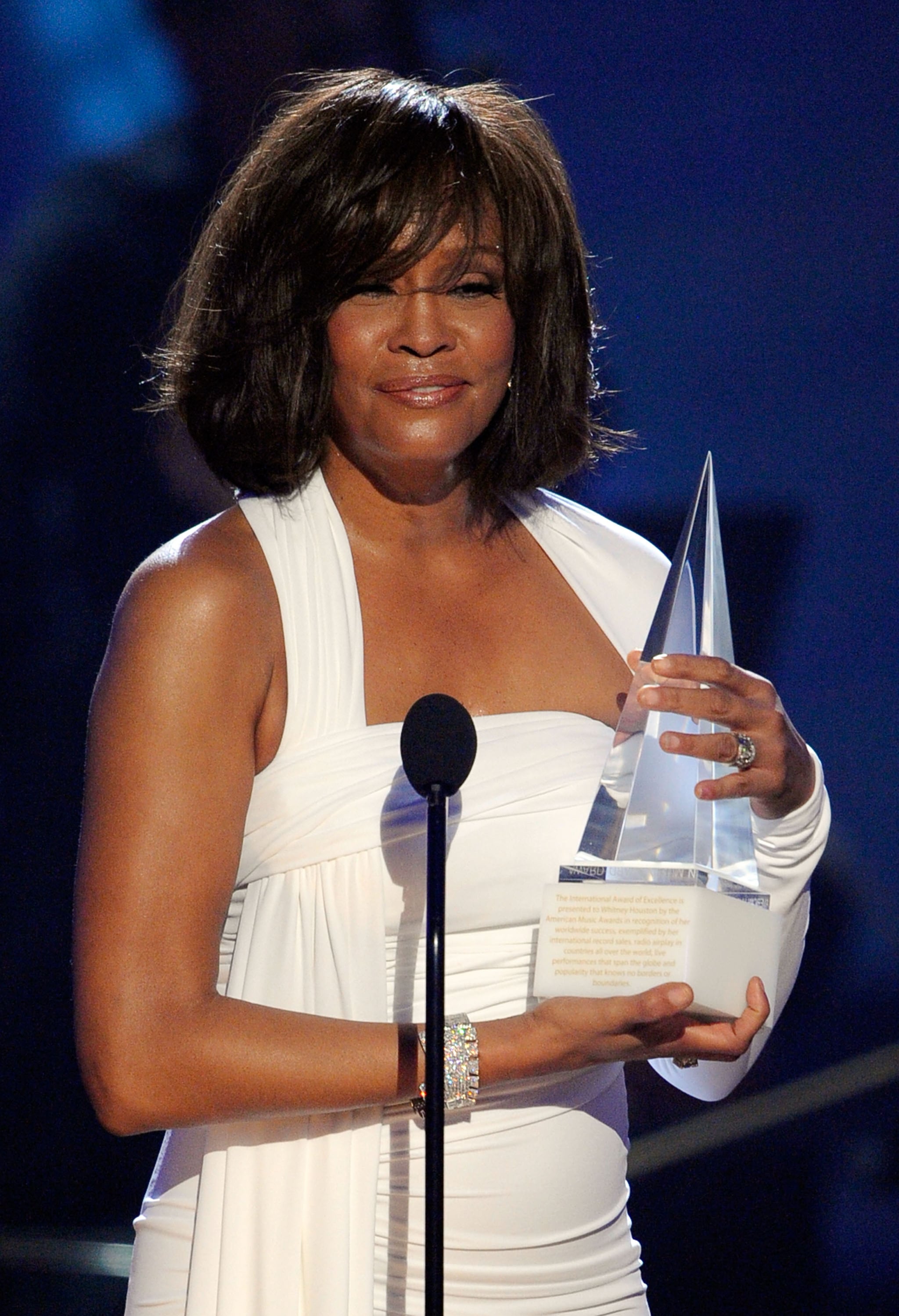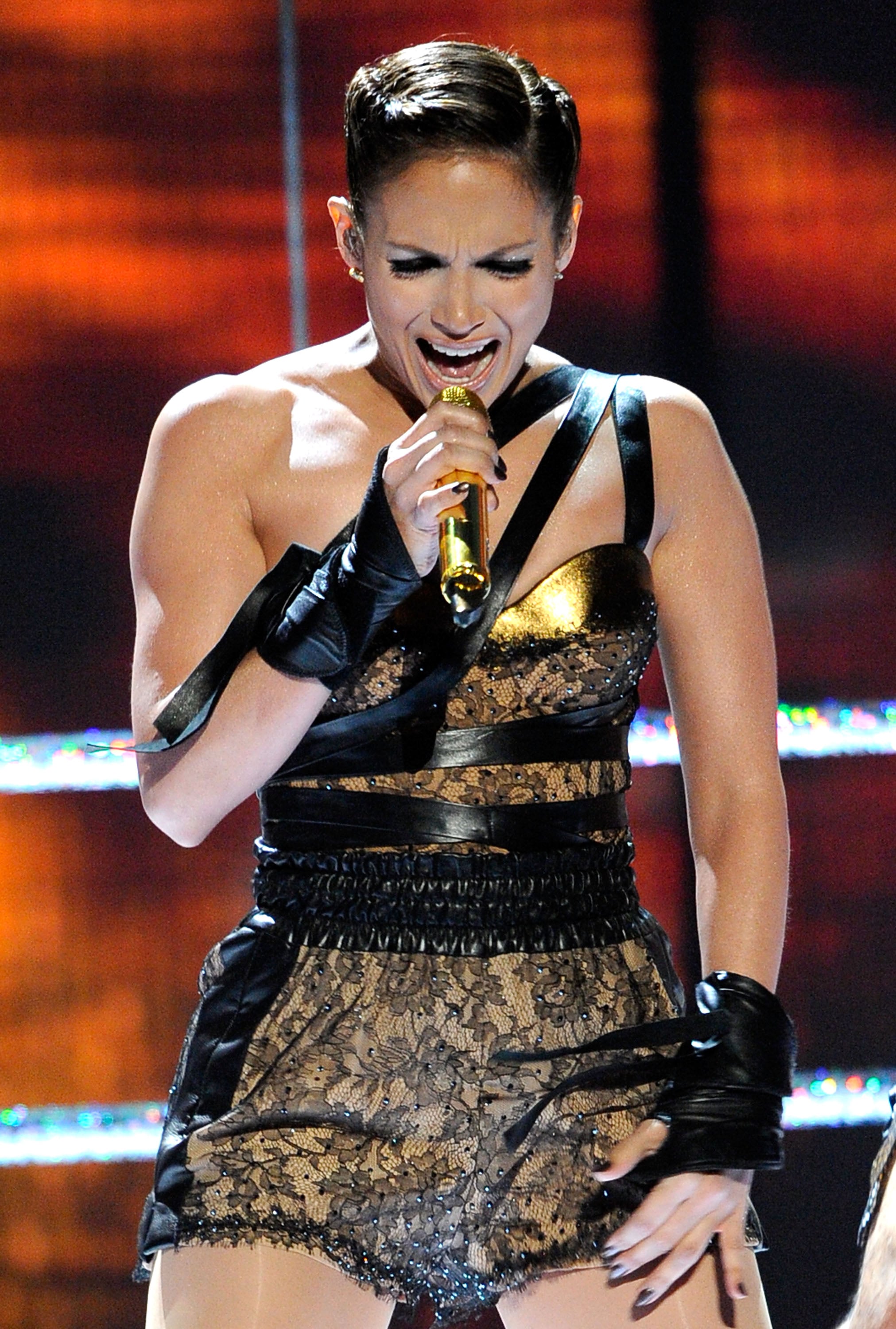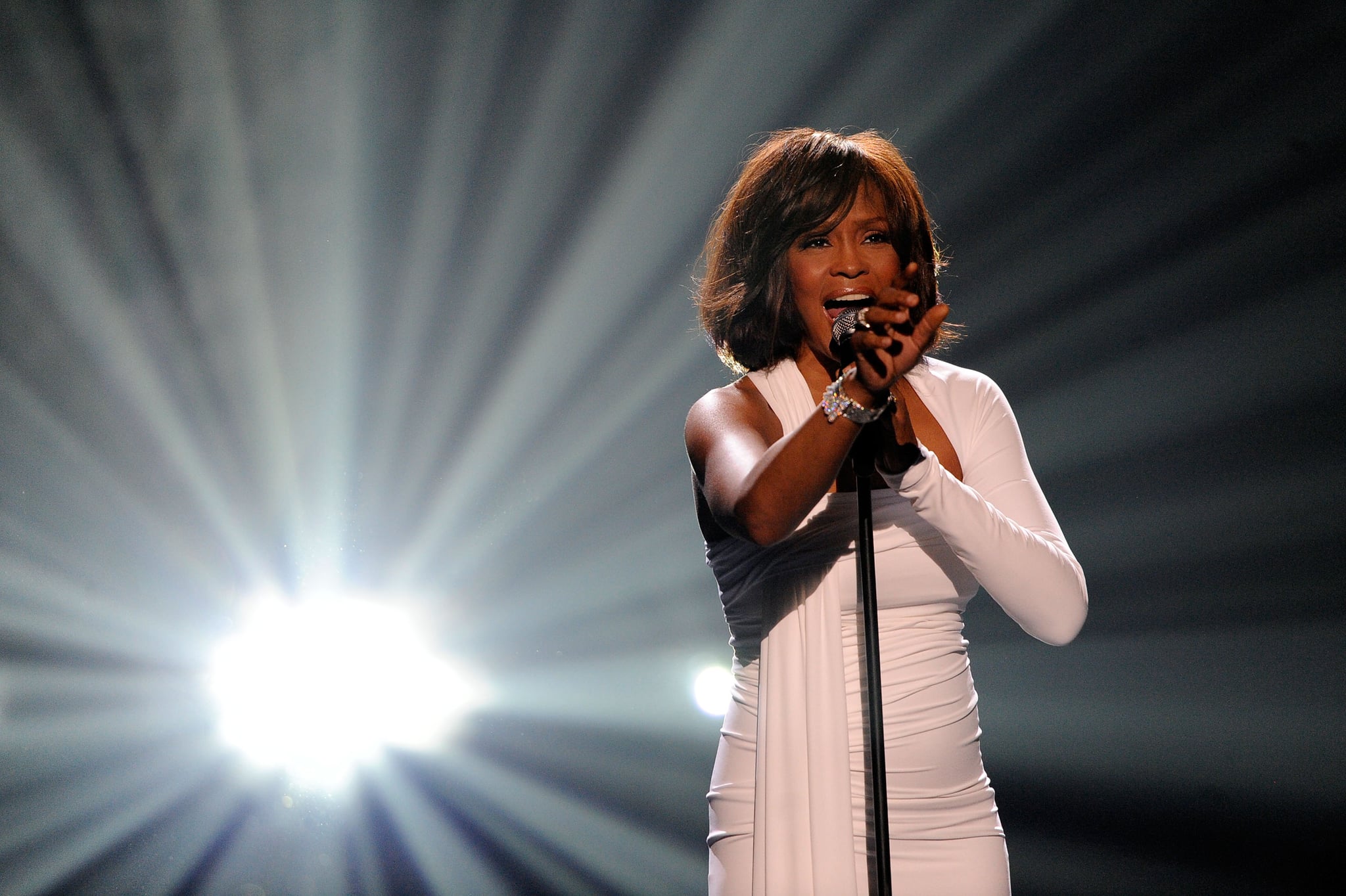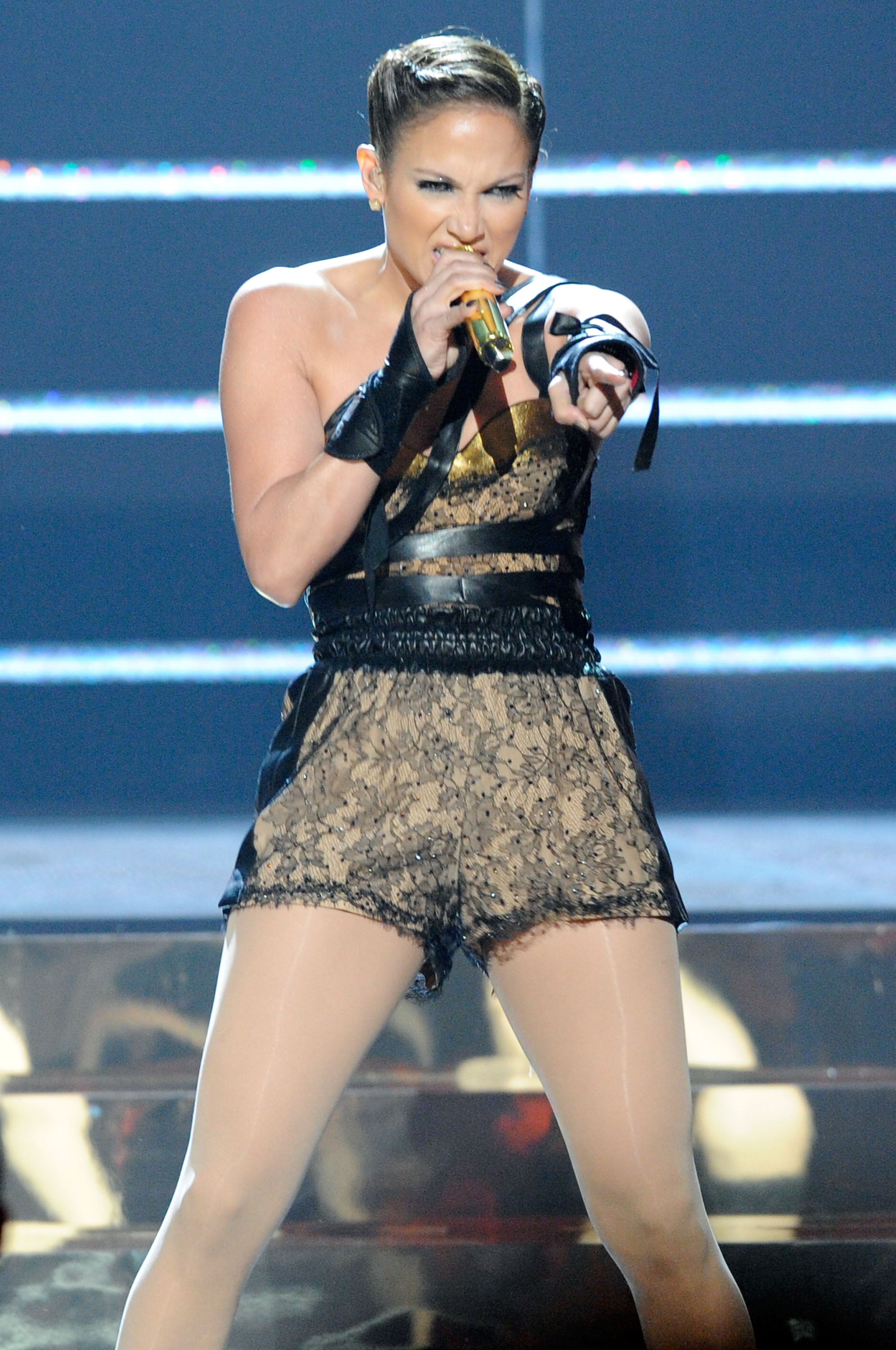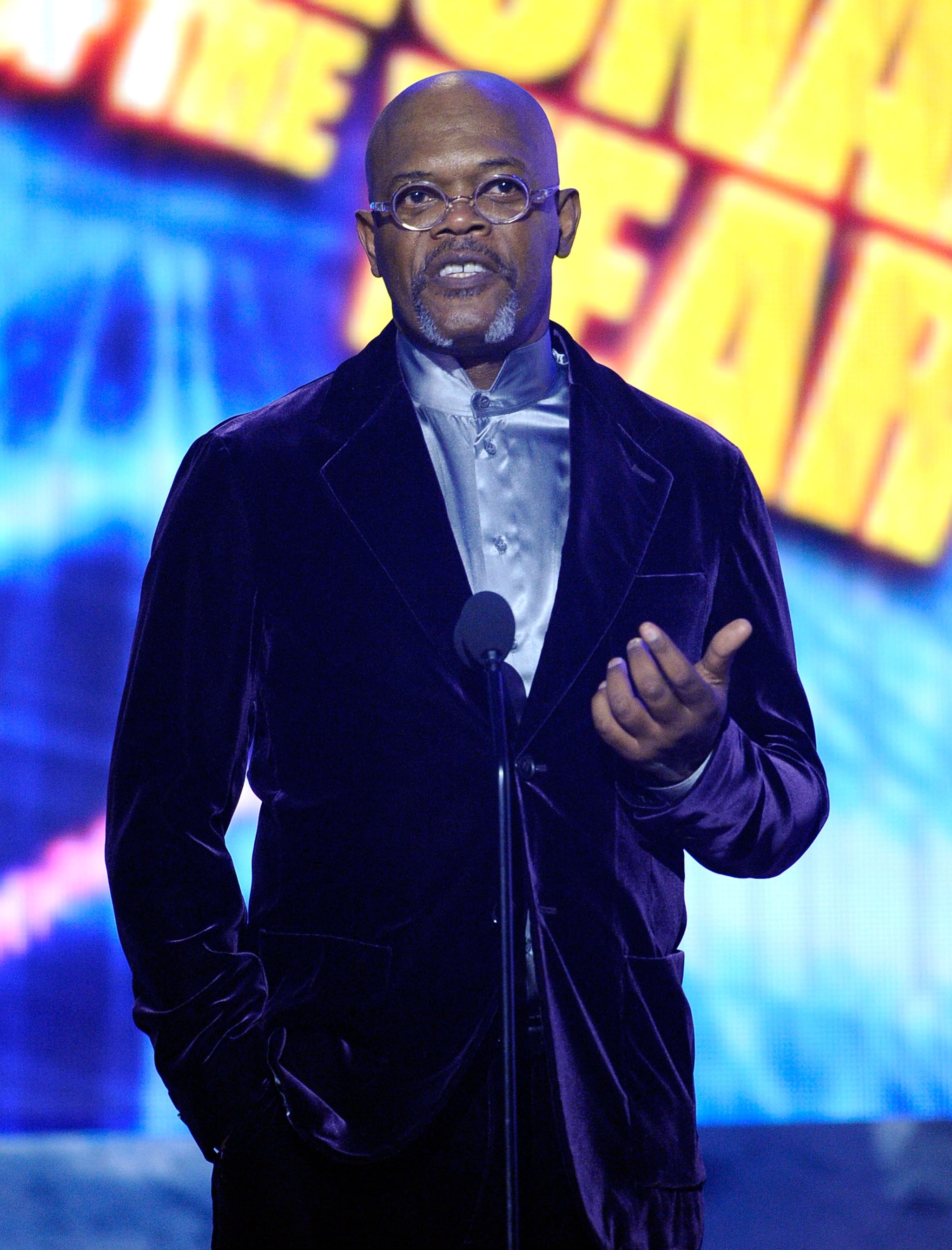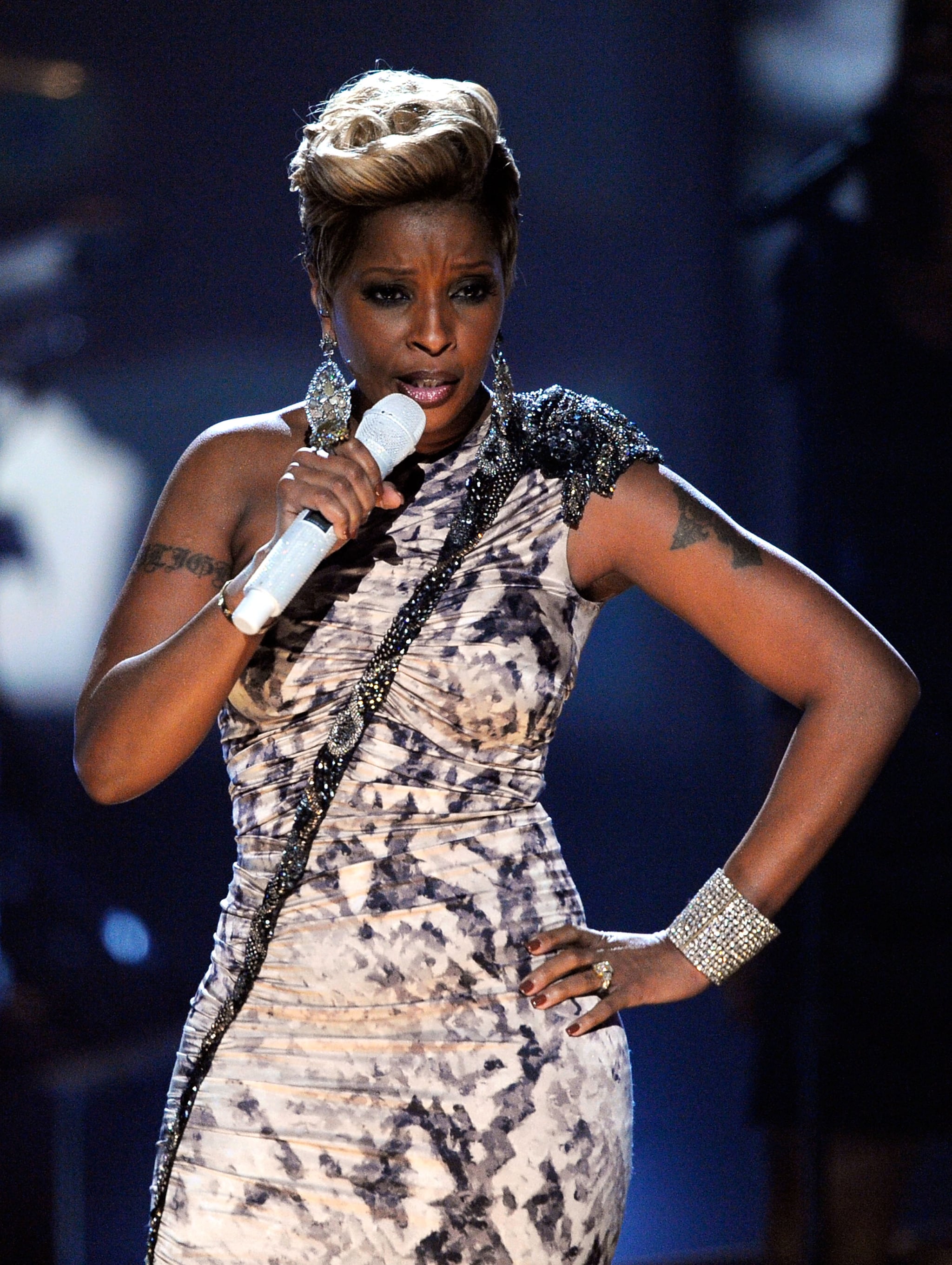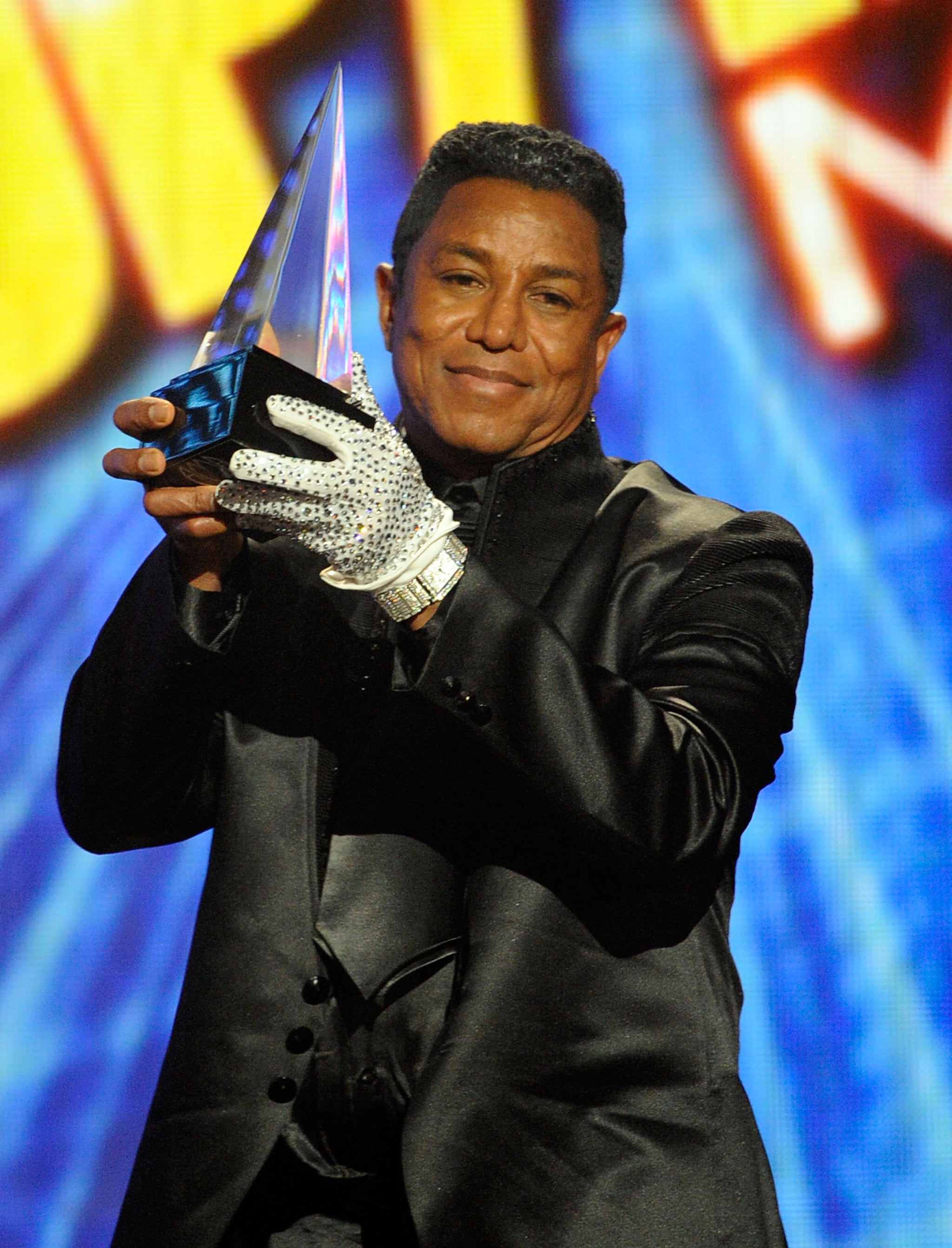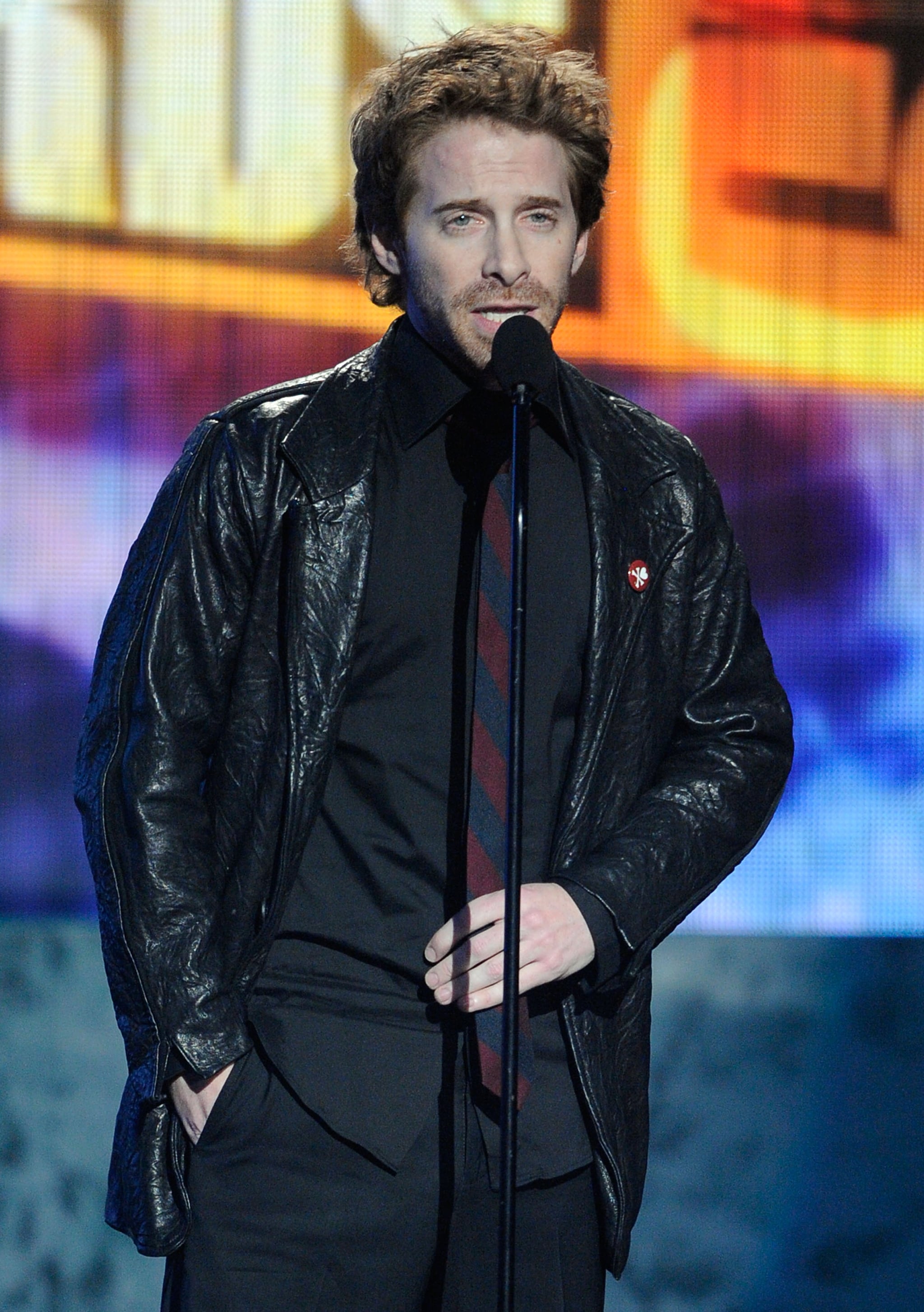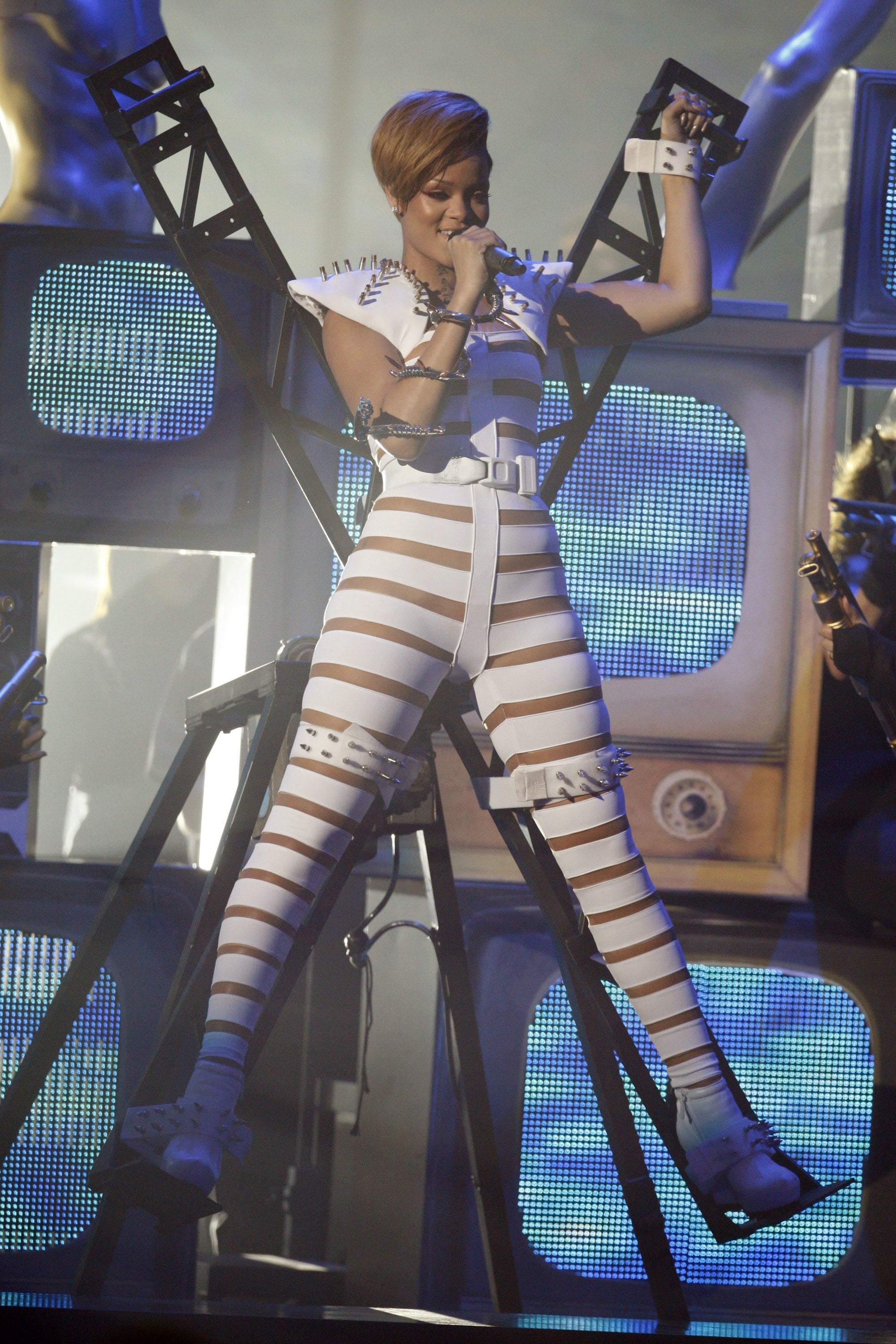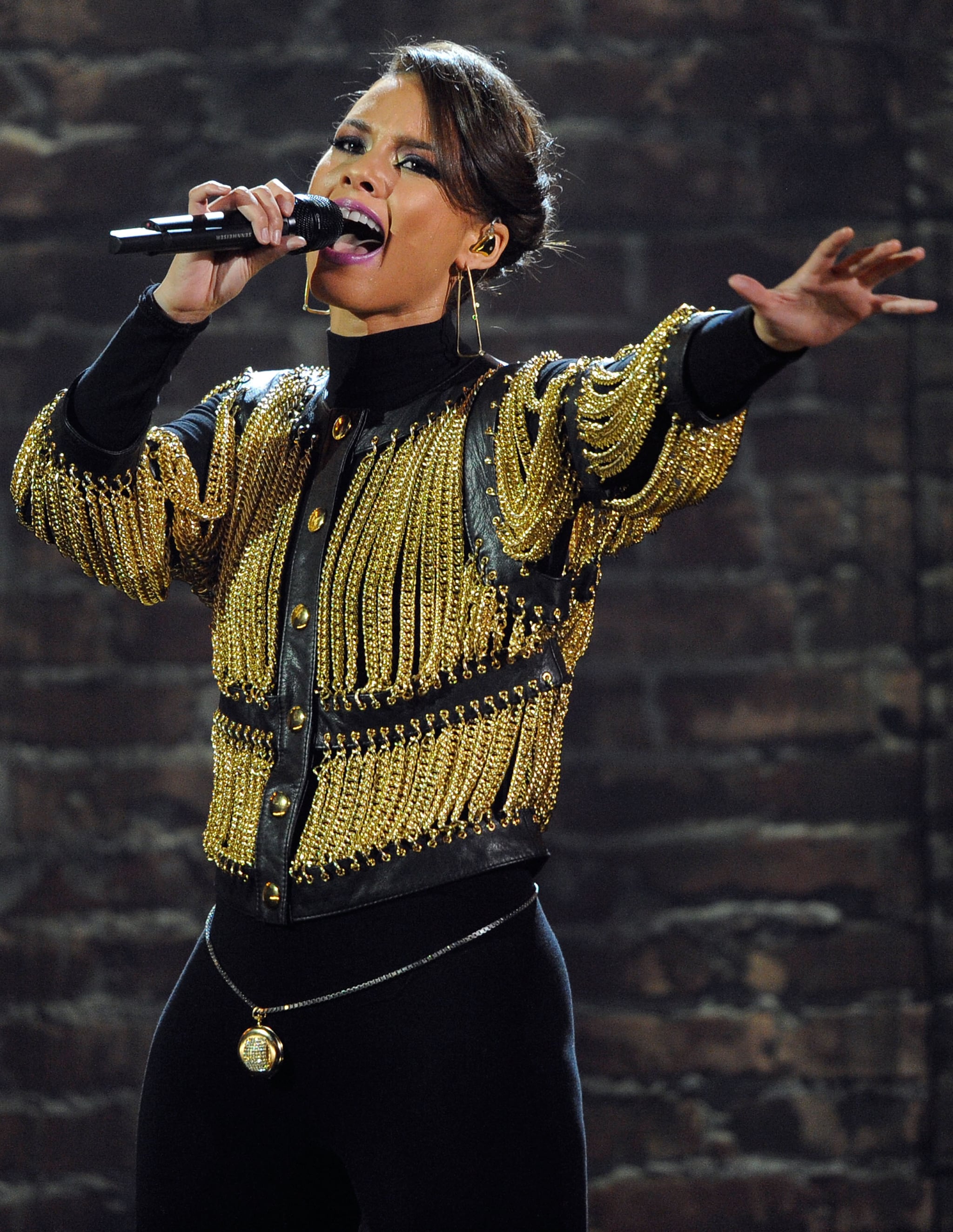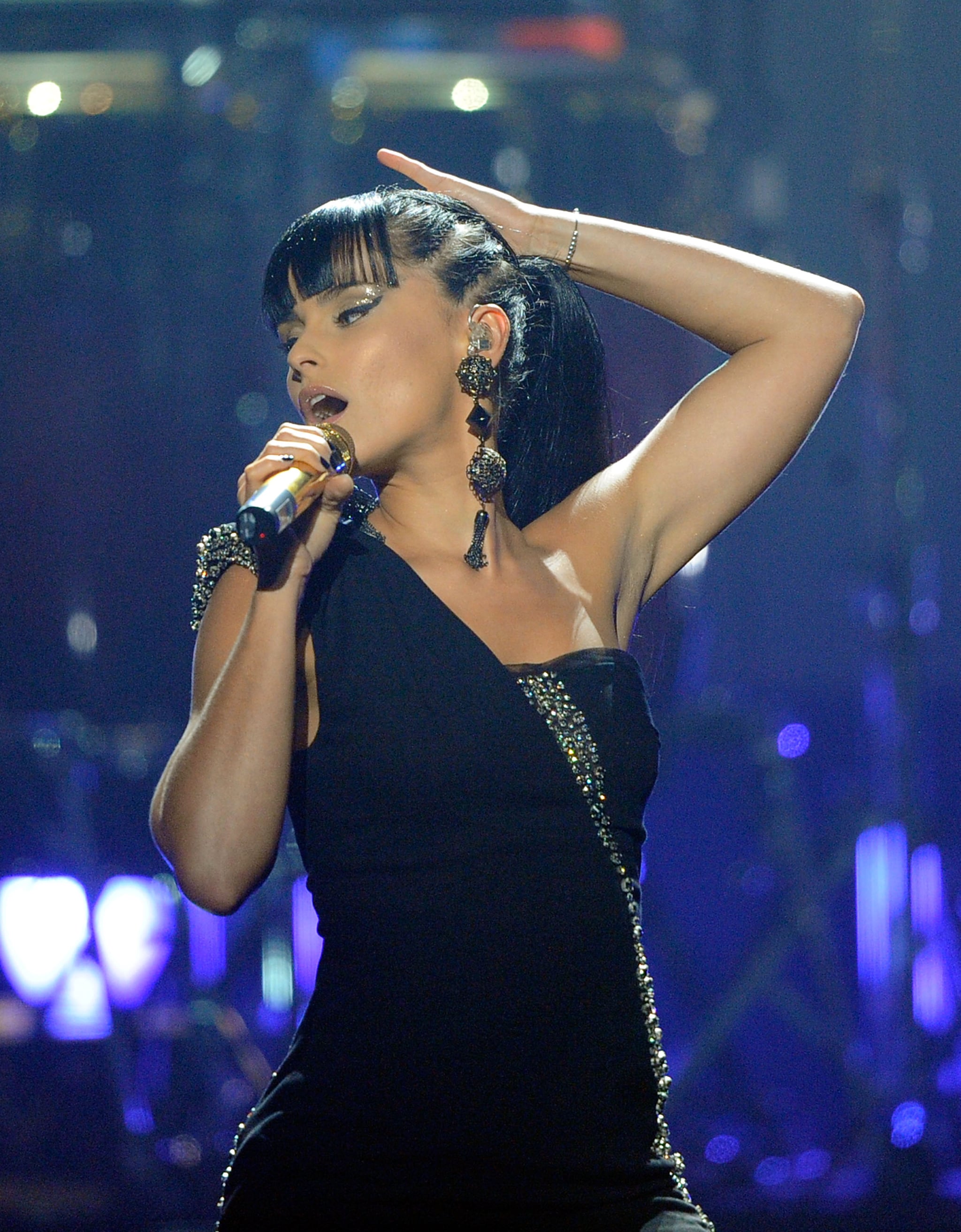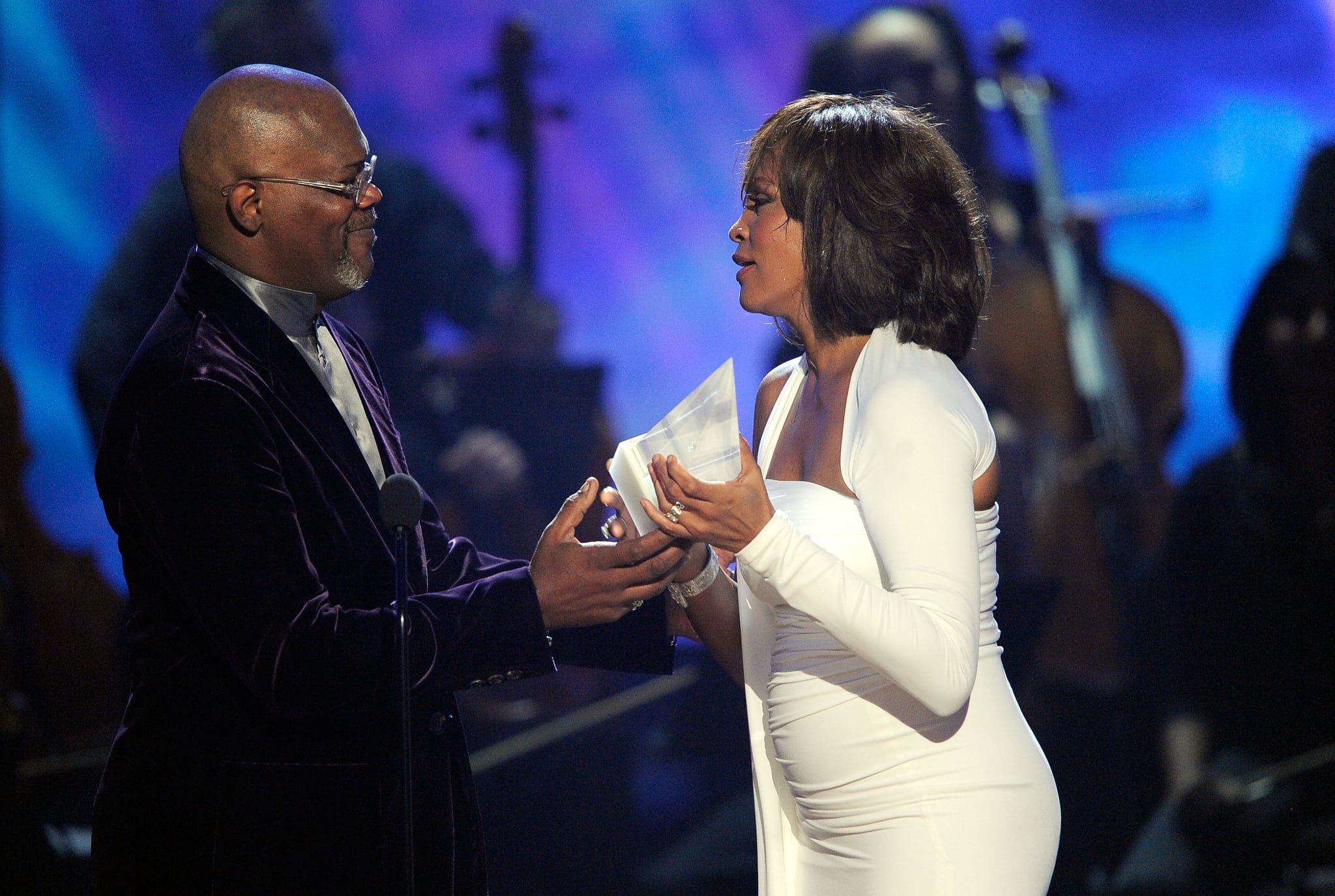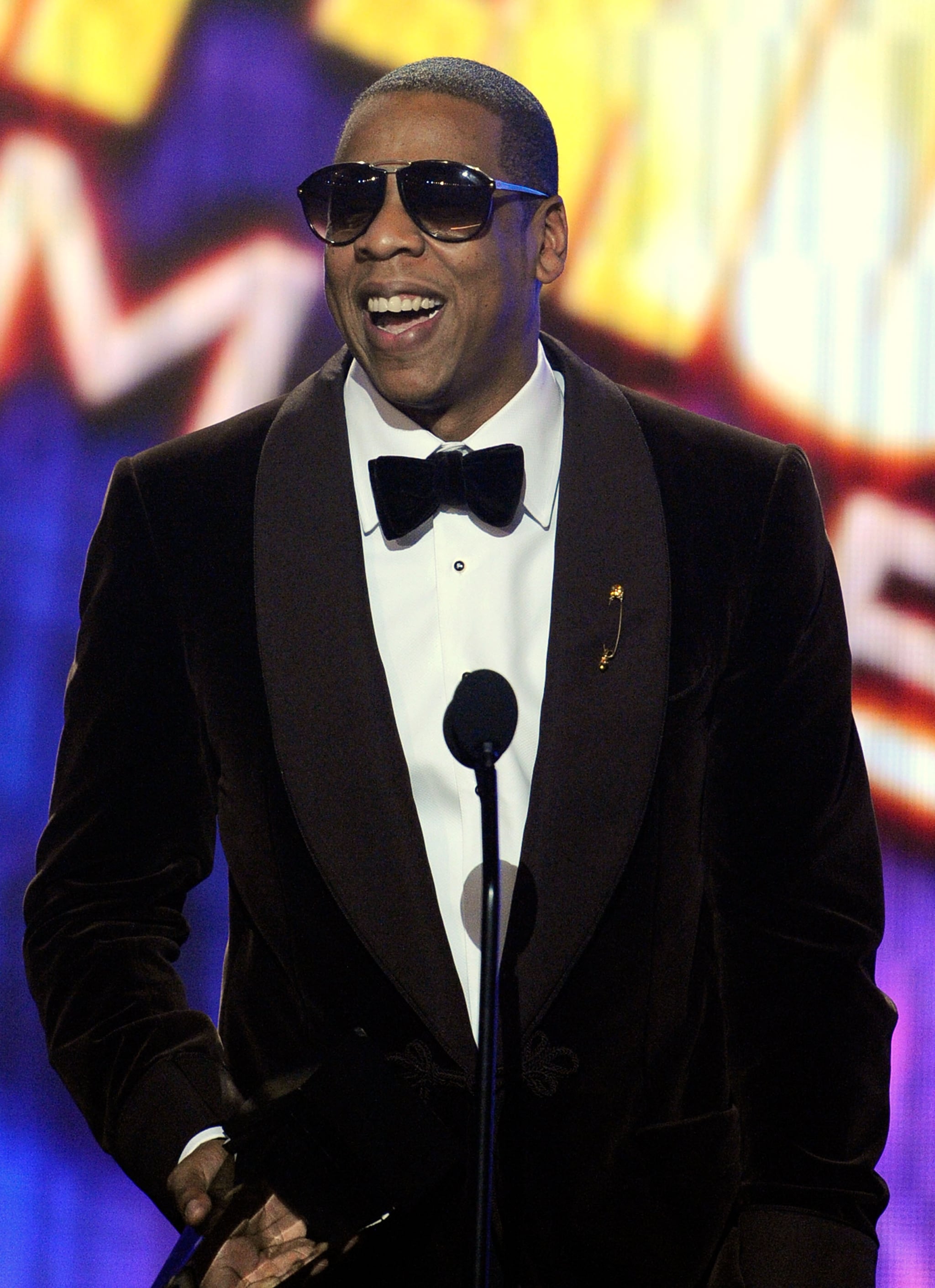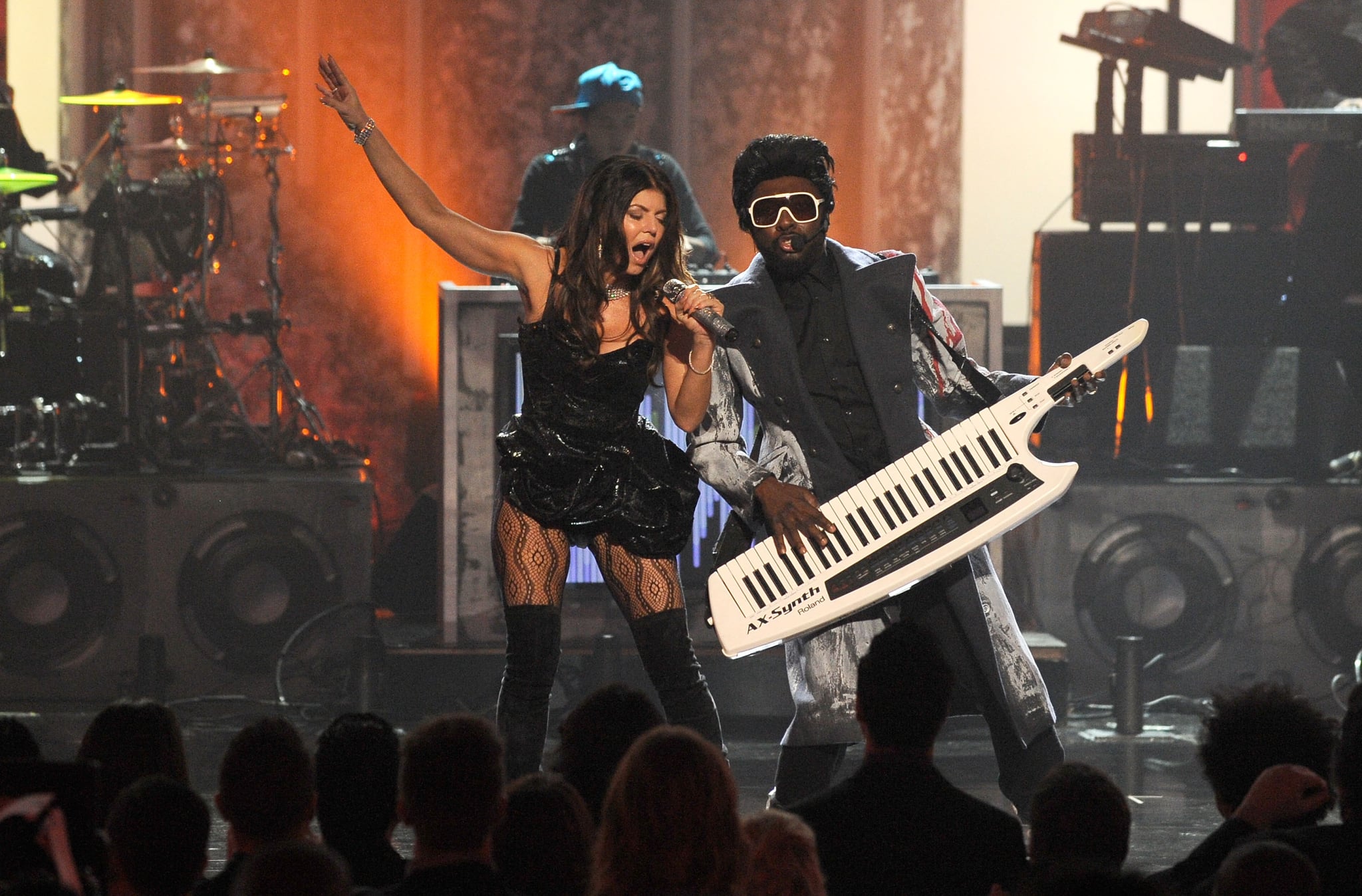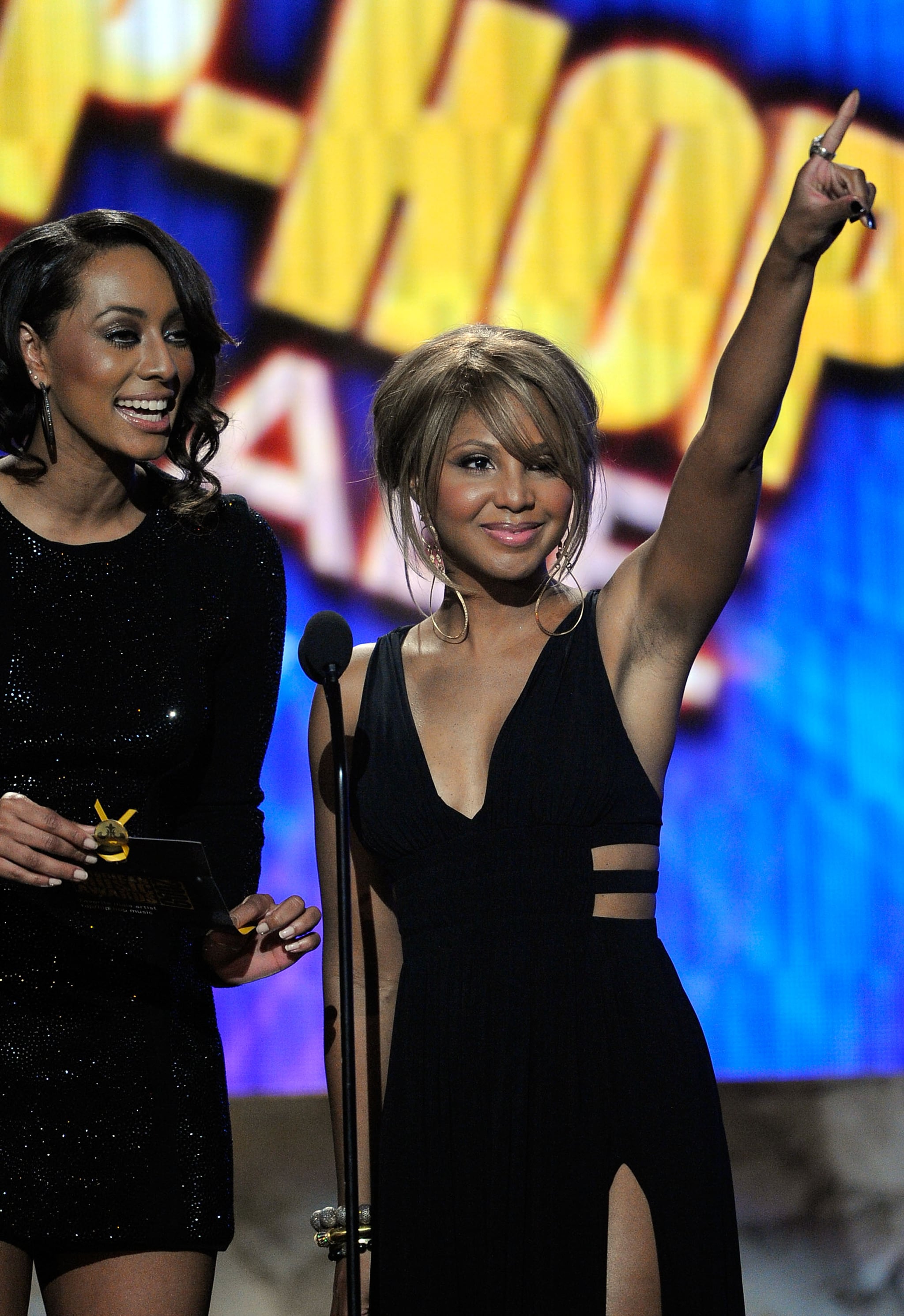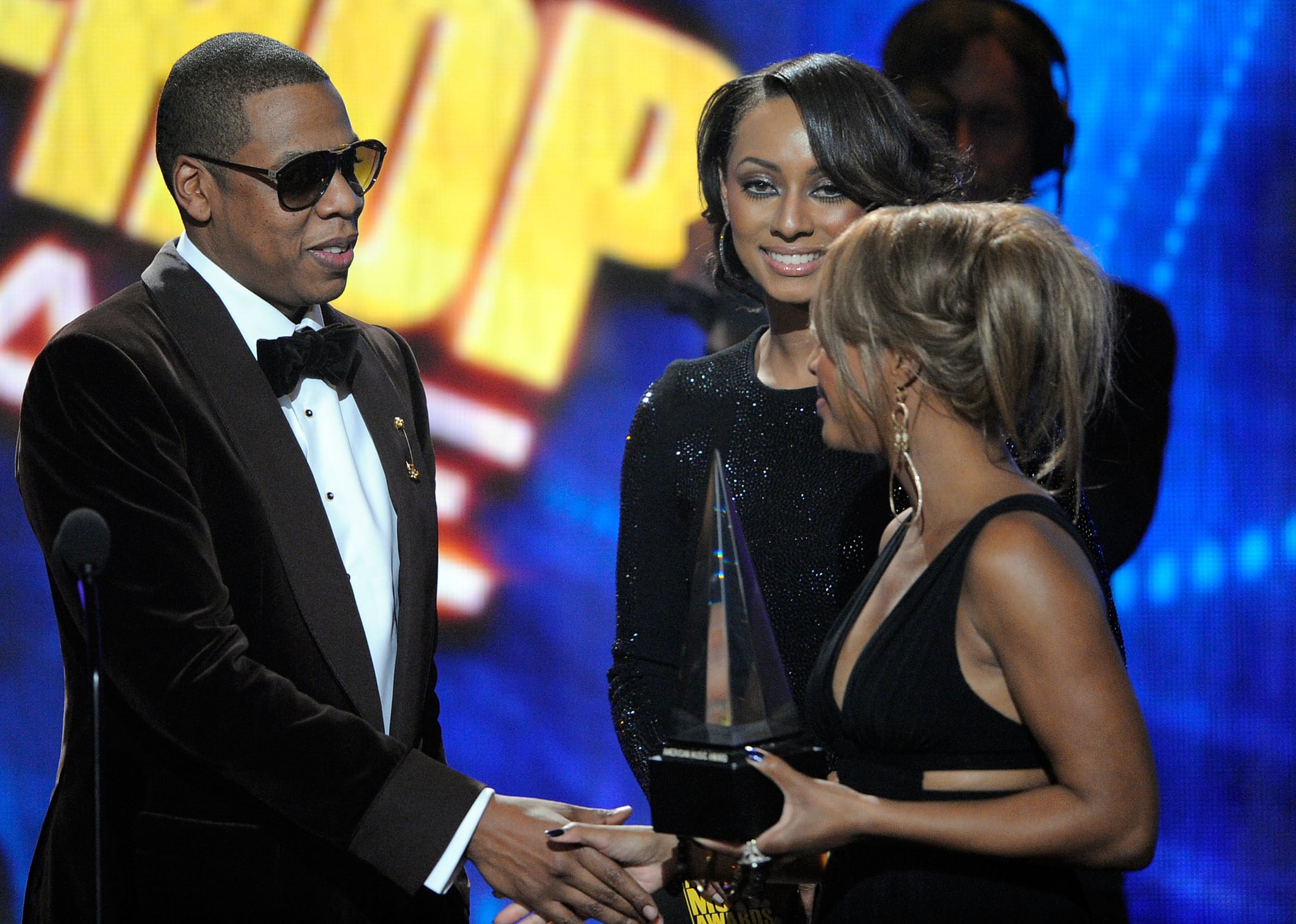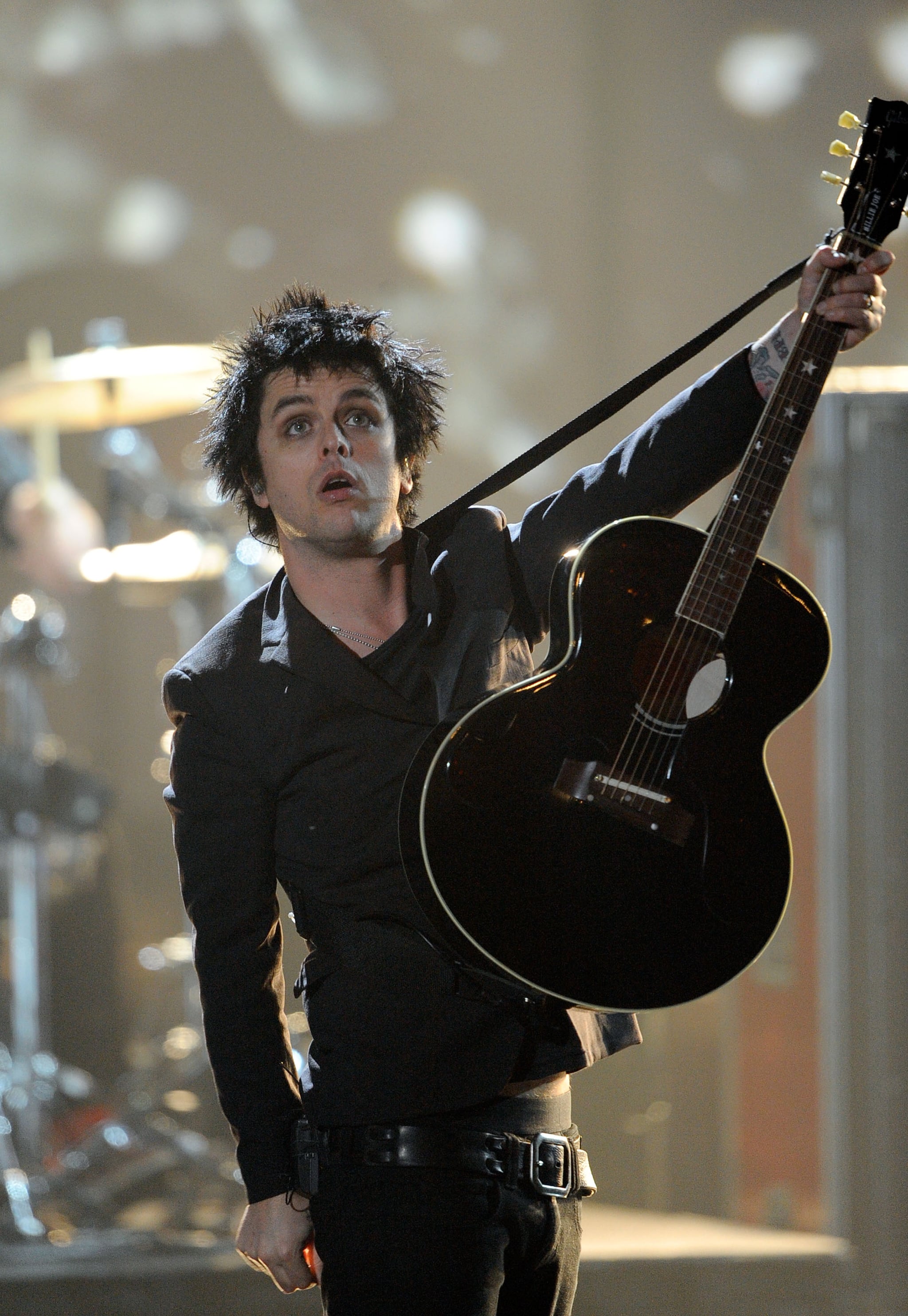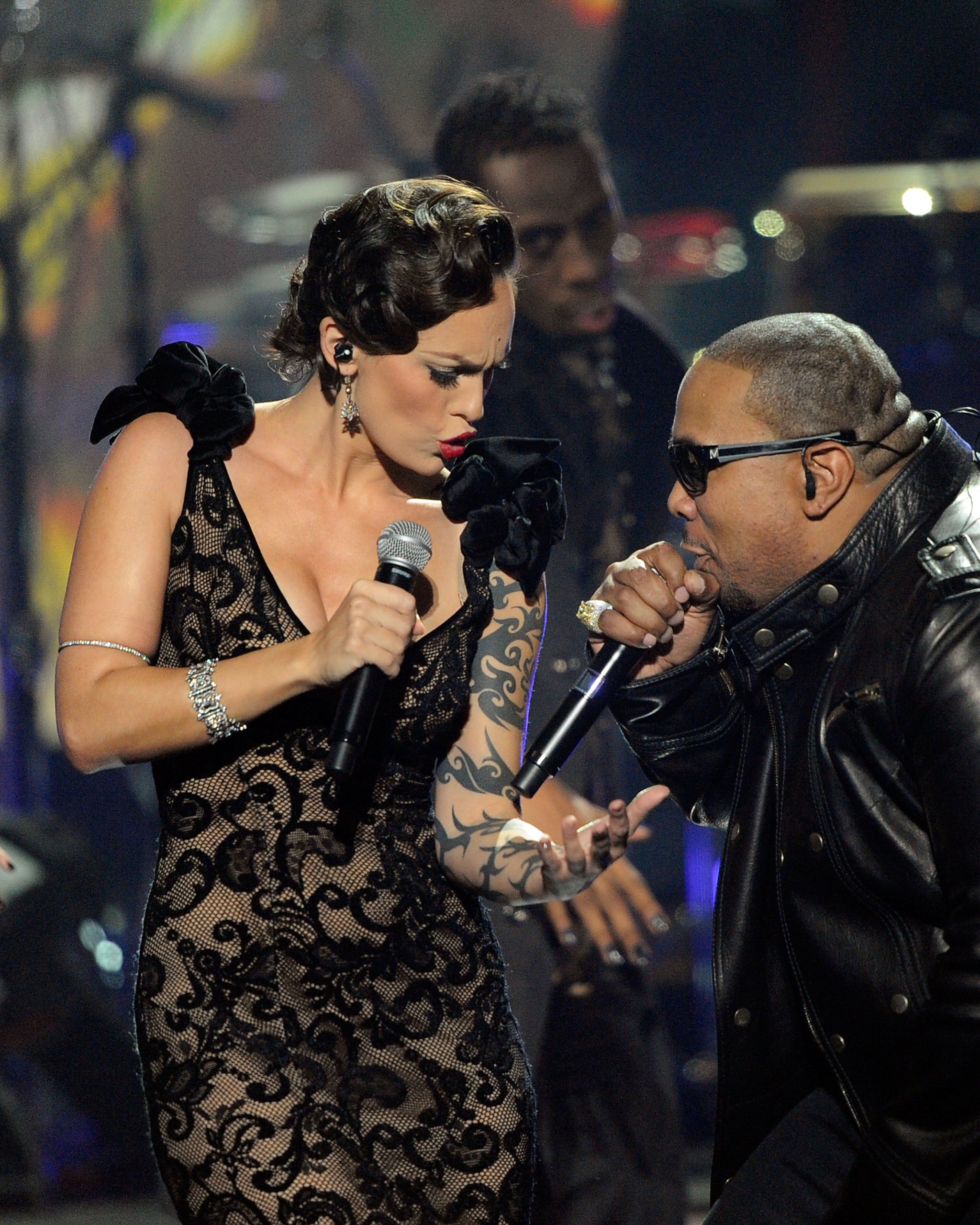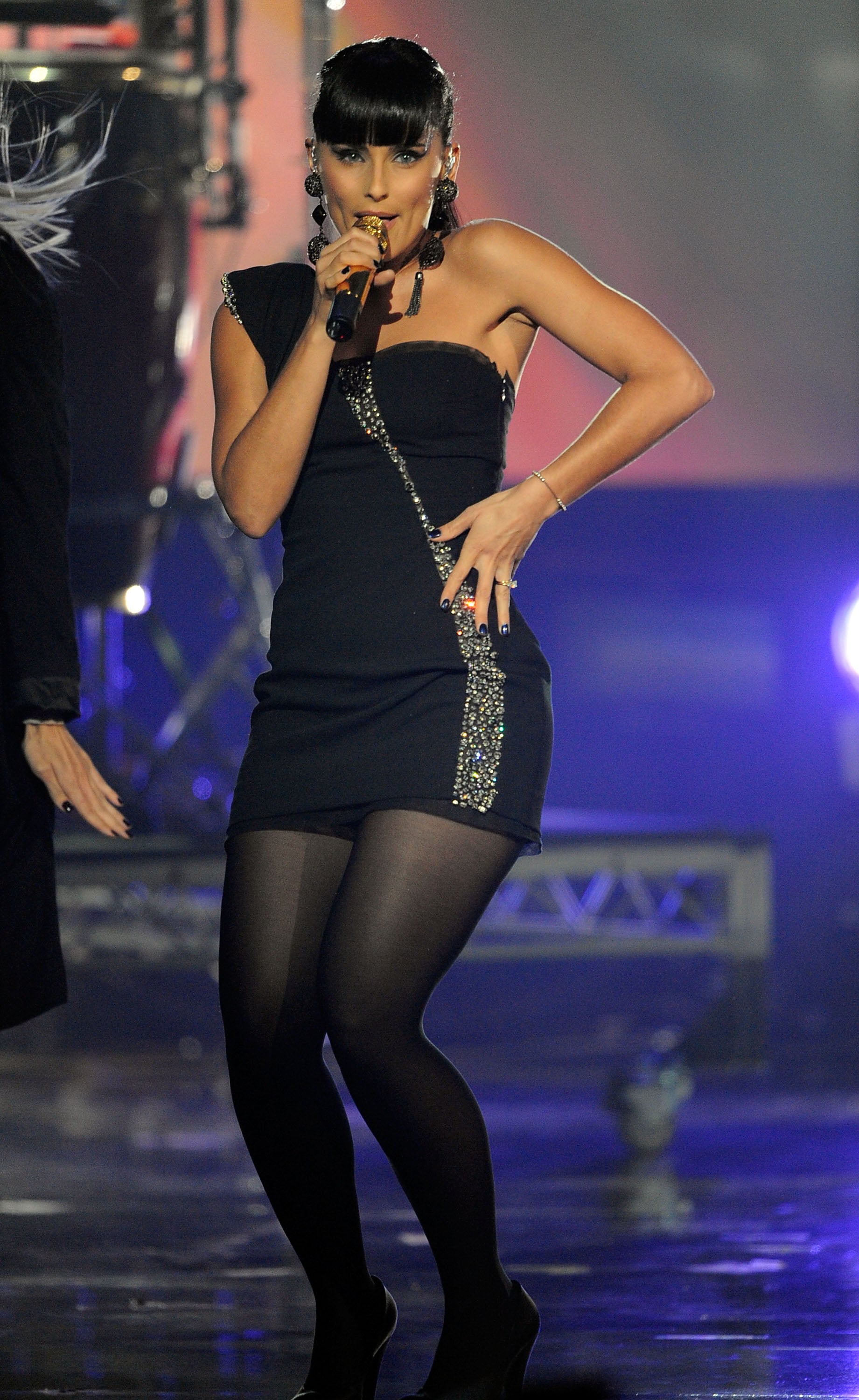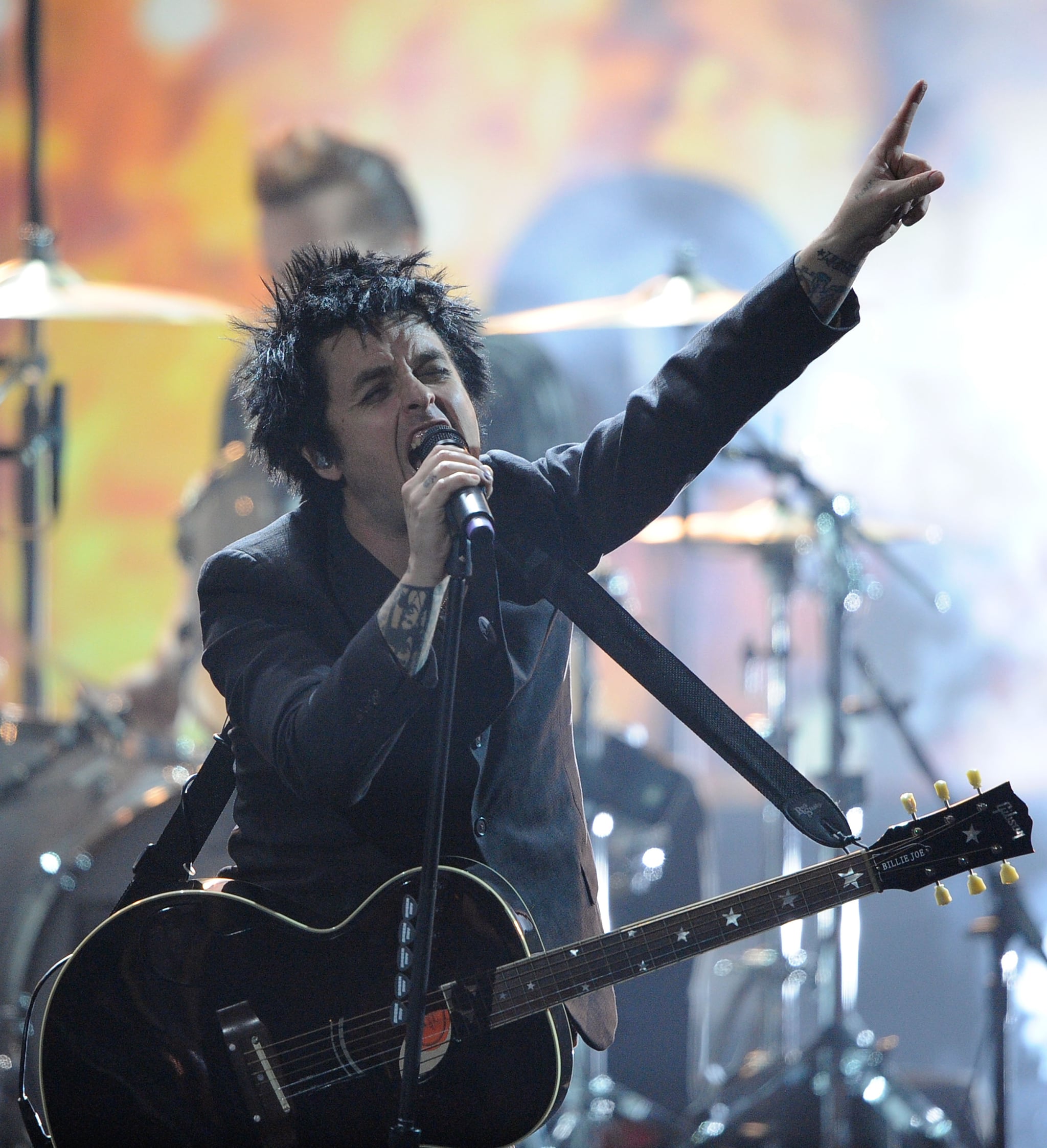 Images include: Shakira, Kate Hudson, Jay-Z, Whitney Houston, Janet Jackson, Paula Abdul, Alicia Keys, Adam Lambert, Chris Daughtry, Pete Wentz, Black Eyed Peas, Fergie, Kelly Clarkson, Keith Urban, Lady Gaga, Carrie Underwood, Mary J Blige, Nicole Kidman, Alex Rodriguez, Kristen Bell, Green Day, Nelly Furtado, Jennifer Lopez, Rihanna, Christian Slater, Samuel L Jackson, Seth Green, Leona Lewis, Timbaland, Toni Braxton, Keri Hilson