Photos of Kim Cattrall on The NYC Set of Sex And The City 2
Kim Cattrall Steps on the Sex and the City Set as Samantha!
Sarah Jessica Parker started work on Sex and the City 2 earlier this week, and since then we've been trying to patiently await the arrival of the other ladies on set. Cynthia Nixon emerged with her on-screen family yesterday, and another of the fab four stepped out today — Kim Cattrall! She looked great back as her very blond Samantha self, though she wasn't rolling with any of the series' many gorgeous men. Earlier this year Jason Lewis hinted that he might be back in the sequel, so hopefully it's just a matter of time before we see Samantha and Smith Jerrod back together on the big screen.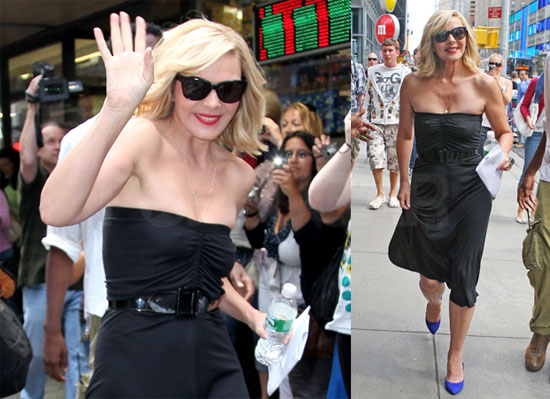 For more photos of Kim as Samantha just
.