Photos of Kim Kardashian and Reggie Bush Celebrating After the 2010 Super Bowl
Kim and Reggie Celebrate After the Saints Super Bowl Win!
Kim Kardashian joined the lucky fans in attendance and rushed the field last night after the New Orleans Saints defeated the Indianapolis Colts in the Super Bowl. During the game Kim had her family, friends and new Birkin bag close as she tweeted well wishes and showed off her New Orleans team spirit. It's a good thing Kim brought along her extra large bag as she reportedly stuffed Reggie's winning jersey into it. Following the game and a few congratulatory tweets Kim met up with her Saints all star Reggie Bush before heading off to Diddy's star-studded, post-game party at the Fontainebleau — get her look here. Up next for the pair, they'll be heading back to New Orleans for Tuesday's championship parade.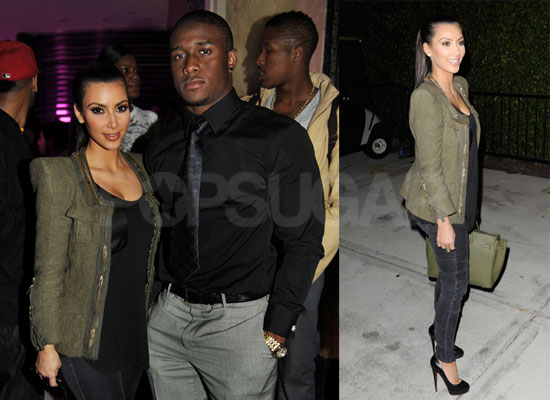 More photos from Miami if you just, read more.