Photos of Kingston and Zuma Rossdale, No Doubt Going Back On Tour
Kingston and Zuma Have Spots on the New No Doubt Tour!
Gwen Stefani and Gavin Rossdale packed up their boys and headed to visit Gwen's father in LA on Sunday. Kingston got a taste of the glass door while Zuma slept on grandpa's shoulders — too precious. While Gwen's role of mom may be the most photo worthy, her longtime fans have a special treat coming their way. No Doubt updated their website on Friday showing an IM chat in which they decide to tour together again! Gwen was especially excited to "pack up the babies" and hit the road so it sounds like we have some adorable mini roadie moments coming our way.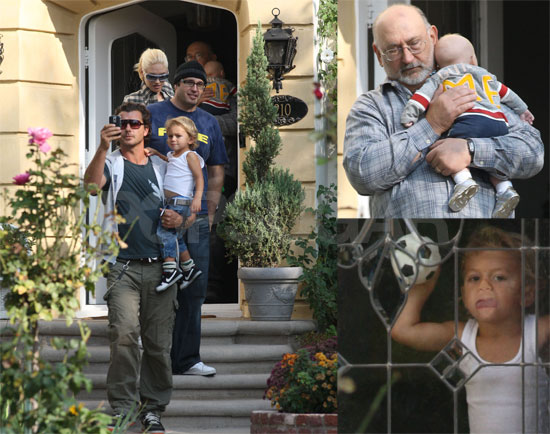 To see more of the family just read more.