Photos of Kristen Stewart, Taylor Lautner and Robert Pattinson at London New Moon Event 2009-11-11 12:03:36
Kristen Is in a Taylor & Rob Sandwich at UK New Moon Event!
Robert Pattinson had all our attention when he arrived at the London press events with a big smile, but of course Kristen Stewart and Taylor Lautner were close behind! Kristen showed up covered up in a warm coat, but stripped it off to show off a unique dress to pose with her boys — what do you think of her red carpet look, love it or hate it? The trio posed together, but of course we can't stop smiling at seeing Rob and Kristen with their arms around each other after last night's OMG moment of being spotted holding hands. Check out all the photos and soon to come lots more video of all our interviews with the New Moon cast!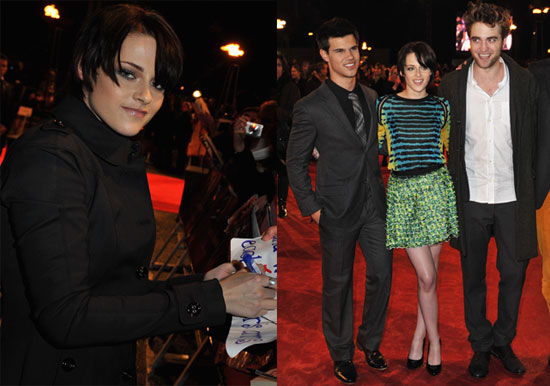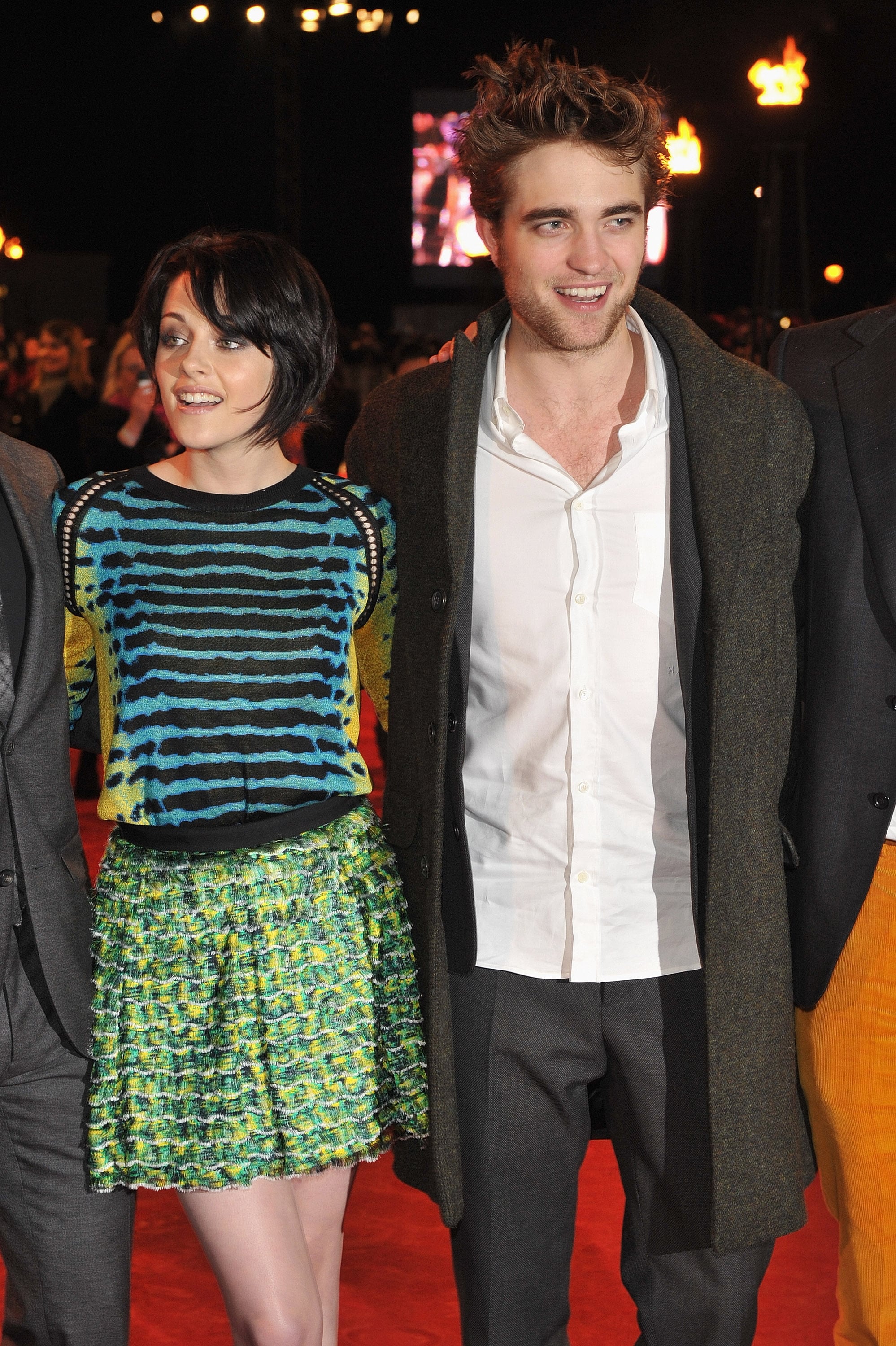 More photos of Taylor and Kristen so read more.