Photos of Lake Bell, Bryan Greenberg, Chloe Sevigny, Adrian Grenier, And Zoe Saldana Celebrating How to Make It in America
The Stars of HBO Throw Their Weight Behind How to Make It in America
The gang from How to Make It in America got together in NYC last to celebrate their upcoming series premiere, which airs on HBO Sunday on Valentine's Day. Stars Lake Bell, Bryan Greenberg and Victor Rasuk were joined by Eddie Kaye Thomas and Scott Mescudi, aka Kid Cudi, on the red carpet. We were able to recently chat with Bryan and Victor about their new Mark Wahlberg produced show — make sure to tune into PopSugar Rush Friday to see our exclusive interview! Lake was thrilled to meet other members of the HBO family, including Entourage's Adrian Grenier and Big Love's Chloe Sevigny.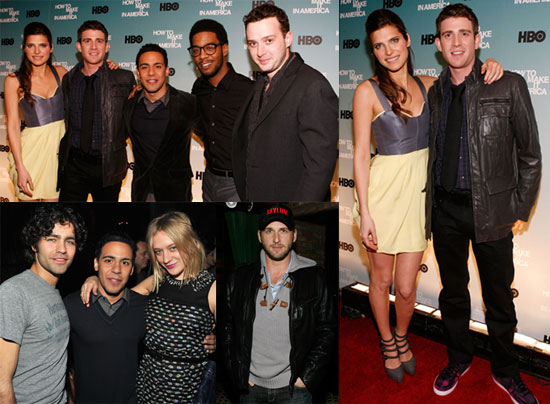 Josh Lucas joined the cast at the after-party in the Bowery Hotel, which also brought out Kristen Dunst. Ed Westwick and Jessica Szohr had the evening off from Gossip Girl and were caught on their way home, as was Avatar's Zoe Saldana and her boyfriend Keith Britton. The How to Make It in America stars still have lots of press to do before their first episode airs this weekend, but the blizzard currently taking over the Big Apple unfortunately got in Bryan's way forcing him to reschedule a date with Jimmy Kimmel in LA.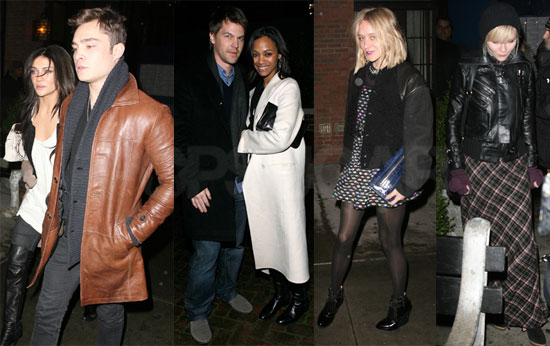 To see more from the big night, including Zoe Kravitz, Kevin Bacon, and Leelee Sobieski, just
.
Images include: Lake Bell, Zoe Saldana, Adrian Grenier, Chloe Sevigny, Bryan Greenberg, Agyness Deyn, Josh Lucas, Dan Abrams, Leelee Sobieski, Keith Britton, Bobby Cannavale, Eddie Kaye Thomas, Erika Christensen, Rachel Roy, Victor Rashuk, Zoe Kravitz, Kyra Sedgwick, Branka Katic, Jennifer Esposito, Kevin Bacon, Michael Stipe, Olivia Palermo, Agyness Deyn, Ed Westwick, Jessica Szohr, Kirsten Dunst, Shannyn Sossamon