Photos of Lauren Conrad's Spring 2009 Fashion Line, Lauren Conrad and Heidi Montag Reunion
Lauren and Heidi's Teary Post-Fashion Show Reunion!
Lauren Conrad debuted her Spring 2009 line to a very packed house as part of LA Fashion Week last night. Lo Bosworth, Kyle Howard, and Jason Wahler were all in the front row, though it looks like Audrina Patridge didn't make it. Whitney Port is in NYC shooting her new show. The biggest story of the night, however, is what happened at the afterparty. Everyone followed LC to STK to keep celebrating, and who just so happened to unknowingly arrive for a drink? Heidi Montag and Spencer Pratt. Apparently Heidi made the first move to go congratulate Lauren on the show, and the two had a talk that involved tears and hugs from both sides. Afterward, even Spencer had kind words for LC. Today, Lauren confirmed the reunion saying how nice it was of Heidi. We'll see whether this is the start of a real reconciliation between Lauren and Heidi, but for now it looks like that hinted at truce between the feuding best friends.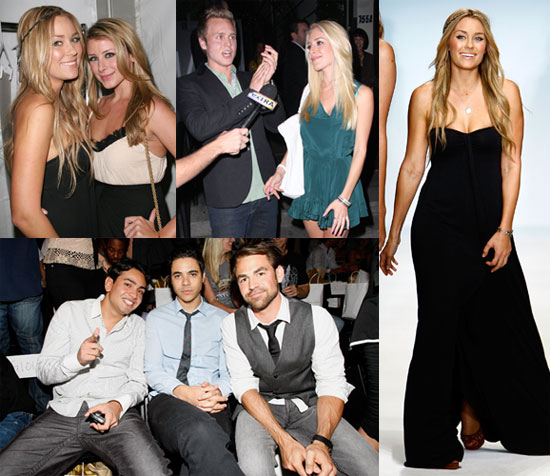 To see more from the night including Jason, Kyle, Holly Madison, LC, Heidi, Spencer, and others just read more.
Images include: Frankie Delgado, Kyle Howard, Lauren Conrad, Jason Wahler, Katja Decker-Sadowski, Lo Bosworth, Holly Madison, Michelle Stafford, Heidi Montag, Spencer Pratt