Photos of Lindsay Lohan Rushing to LAX After Leaving the Hair Salon
Lindsay Lohan Allegedly Moves on With. . . Balthazar?!
Lindsay Lohan had to appear in court Friday to check in on her probation, and she let off steam on Saturday at Voyeur in Hollywood. LL usually rolls with a solid group of friends, but her entourage at the club that night included none other than Balthazar Getty. She and Balthazar were apparently all over each other at a table right by the door, not worrying about who saw them getting close. Lindsay recently tweeted multiple times about troubles with Samantha, but a public makeout session with someone else is a pretty good way to get a message across. Once the weekend of fun was over, LL hopped on a flight to NYC where she was spotted on a stroll earlier this morning.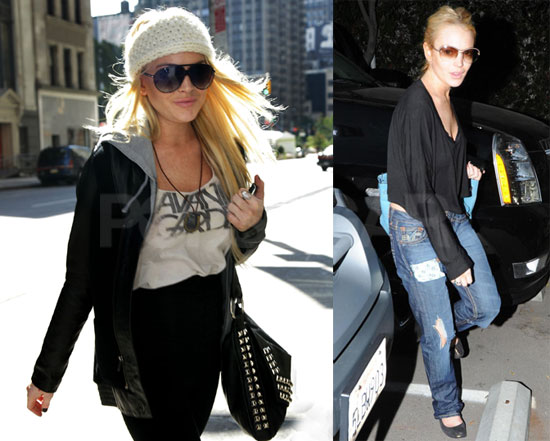 For more photos of Lindsay just
.