Photos of Mark Wahlberg, Susan Sarandon At NYC Premiere of The Lovely Bones 2009-12-03 06:00:00
Mark, Saoirse and Susan Are Lovely at Their Bones Premiere
Mark Wahlberg led the way at a screening of The Lovely Bones in NYC last night. He was joined by his costars including Saoirse Ronan, who has grown up so much since Atonement, Susan Sarandon, Stanley Tucci, Christian Ashdale and Rose McIver. The movie has been a long time coming and has another week to go before it hits theaters December 11. Mark has been hard at work on The Other Guys with Will Ferrell for the past few months, but now it's time for some promotional work as a star of the film as well as half of one of our favorite newlywedded couples of 2009.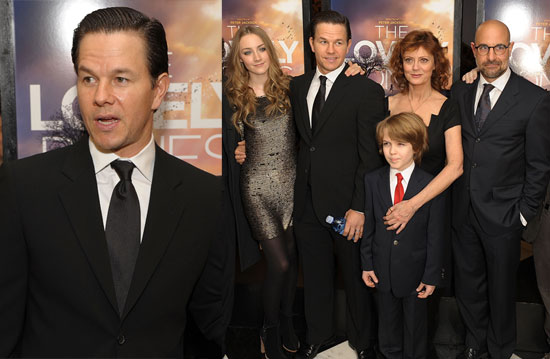 For more photos from The Lovely Bones premiere, just read more.
Images include: Helena Christensen, Peter Jackson, Susan Sarandon, Mark Wahlberg, Saoirse Ronan, Patricia Clarkson, Stanley Tucci, Rose McIver, Michael Imperioli.