Photos of Nicole Richie With Brown Hair Launching House of Harlow Holiday Collection at Bloomingdales 2009-12-14 05:00:00
Nicole Richie Says Brown Hair Makes Her Feel "Smarter Already" and Talks Upcoming Clothing Line, TV Show
Nicole Richie braved the rain on Saturday to launch her House of Harlow 1960 holiday collection and meet fans at the Bloomingdale's in the South Coast Plaza. She also got to show off her newly darker hair which we got a peek of in those adorable family photos she shared last week. One of our favorite celebrity twitterers greeted the long line of people who came out to support the line and get a photo with Nicole. A children's chorus, who was performing elsewhere in the store, even came over to serenade Nicole with a carol during her appearance. We had a chance to chat with her a bit about the new pieces, her hair color decision and what to expect from her exciting upcoming projects. Here are highlights: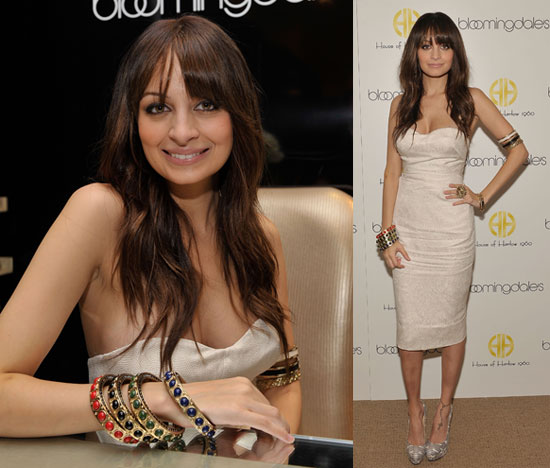 On dying her hair dark: I was just bored. I've been pregnant and nursing for the past two years, and I really haven't been able to do a lot with my hair color — I haven't had time. I was sick of being blonde, so we just decided to dye it brown. I feel smarter already.
On the House of Harlow holiday collection: I went a little more sophisticated with this line just because it's holiday, it's Winter. It's just a completely different look. I was inspired a lot by equestrian pieces.
On her upcoming clothing line: My line Winter Kate is coming out in the Spring. It's a lot of really great pieces, I worked really hard on it. It's actually almost done. It's a lot of flowy pieces, really light material. Really easy. I dress for comfort all the time and I know that it's really hard to dress for comfort and also look good at the same time, so I wanted to create that for my collection.
On her TV show: I can't really say a lot about it since we're just in the development phase right now, but I'm so excited. I'm so excited to have a pilot on ABC. This has been my dream for years now, and I just couldn't be happier.
More to come from Nicole, so stay tuned to hear about her holiday plans and creative process!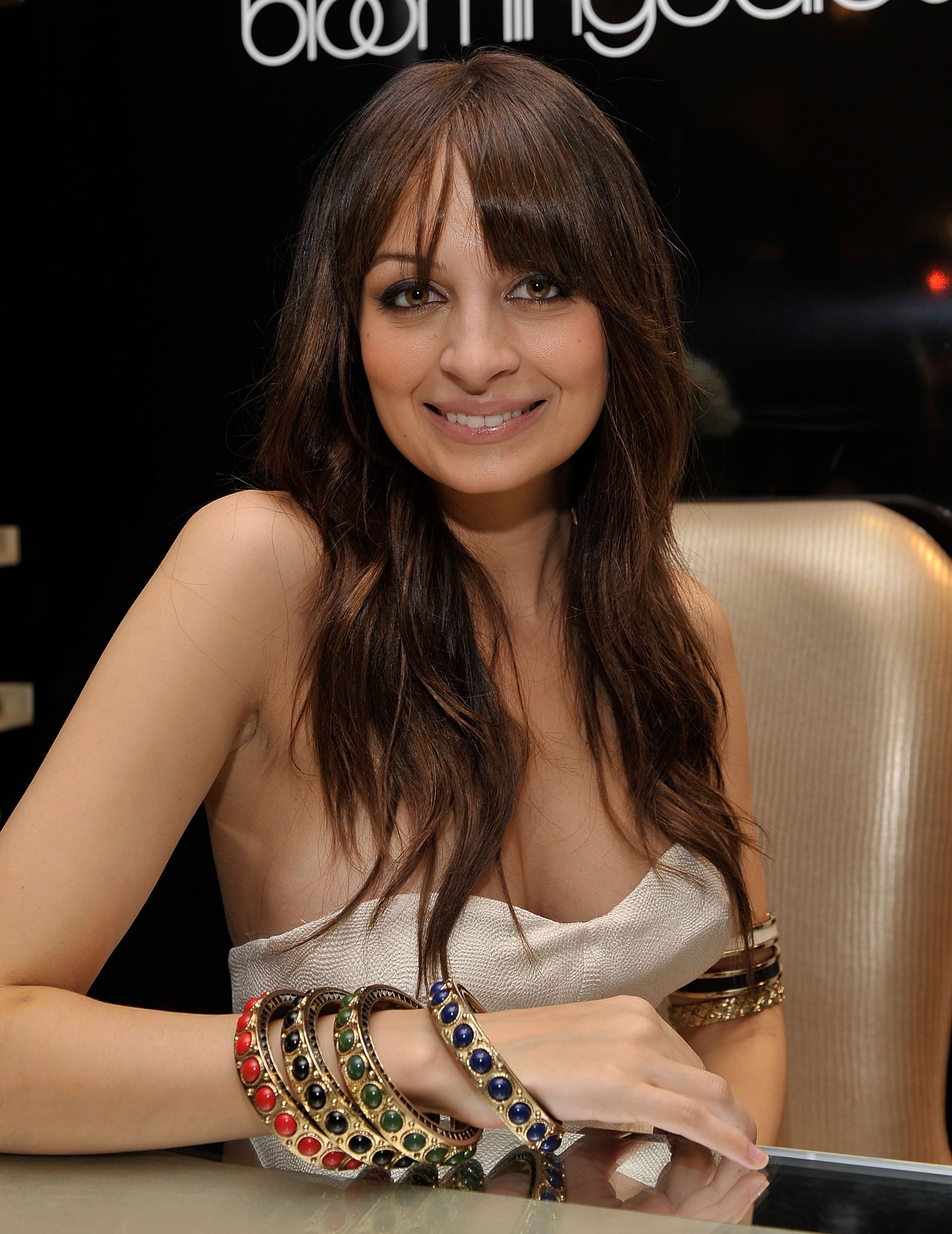 To see more of Nicole just read more.