Photos of Nicole Richie With Harlow Madden Out in LA After Sparrow Madden's Birth
Nicole and Harlow Spotted Out For the First Time Since Sparrow's Birth!
Nicole Richie and Joel Madden welcomed their son Sparrow just over a week ago, and the new mom is already out and about taking care of business. She and Harlow stepped out yesterday to do a little shopping at a mall in Beverly Hills together, with Nicole looking every bit as hip as usual. It's impressive that having a newborn isn't slowing Nicole down, but with a growing two-year-old to look after, she has her hands full. Harlow is already up and walking, showing off a range of funny faces like a proud and growing big sister.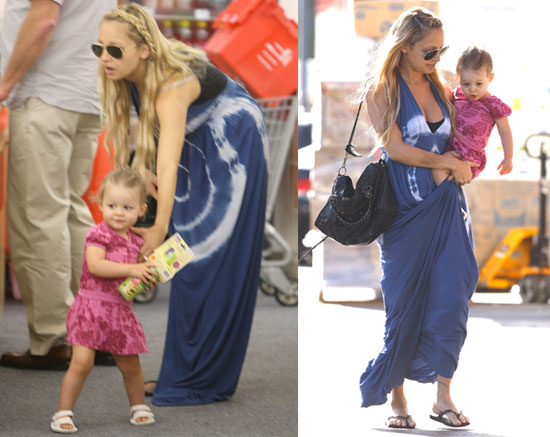 See more of Nicole on X17online.com