Photos of Nicole Richie and Harlow Madden Shopping at Barneys in LA
Nicole Has Harlow's Help With the Holiday Shopping
Nicole Richie had Harlow by her side yesterday for an afternoon of holiday shopping at Barneys in LA — get her look here. The girls were out for more family time after attending a party together on Sunday, though Joel didn't join in this excursion. Nicole has been a department store regular recently, having debuted her holiday line for House of Harlow at a Bloomingdale's over the weekend. She also showed off the new brunette look that you guys are loving, and it sounds like Nicole herself is also pleased with the results.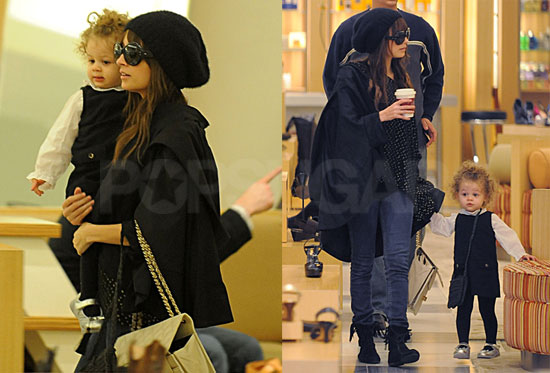 With Hanukkah going on now and Christmas around the corner, don't miss our hundreds of holiday gift guides and coverage here!
To see more from Barneys, just
.