Photos of Nicole Richie, Kris Allen, Adam Lambert, Joel Madden, Victoria Beckham, at the Season 8 American Idol Finale
American Idol Season Eight Goes Out With a Bang
Last night American Idol finalists Kris Allen and Adam Lambert took the stage for the last time, joined by former contestants and big stars alike. Nicole Richie enjoyed her dad's duet with Danny Gokey with Joel and her little sister Sophia, while Victoria and Romeo Beckham took seats in the audience as well. As promised, the night was full of fun surprises from Kara's surprise sing along (and smokin' hot bikini body — who knew?) to an awesome rendition of "We Are the Champions" featuring Queen.
Other favorites were Fergie getting down with the Black Eyed Peas and Allison singing "Time After Time" with Cyndi Lauper — what was your favorite moment? Of course, the biggest surprise of the night may have been Kris's big win, and no one looked more shocked than the new idol himself. Whether or not you agree with the results, both Adam and Kris proved their star power all season and we're sure that we'll be seeing and hearing a whole lot more from these talented boys in the years to come. Be sure to head over to Buzz to read their first interviews after the show and check out her finale rundown straight from the Nokia Theater.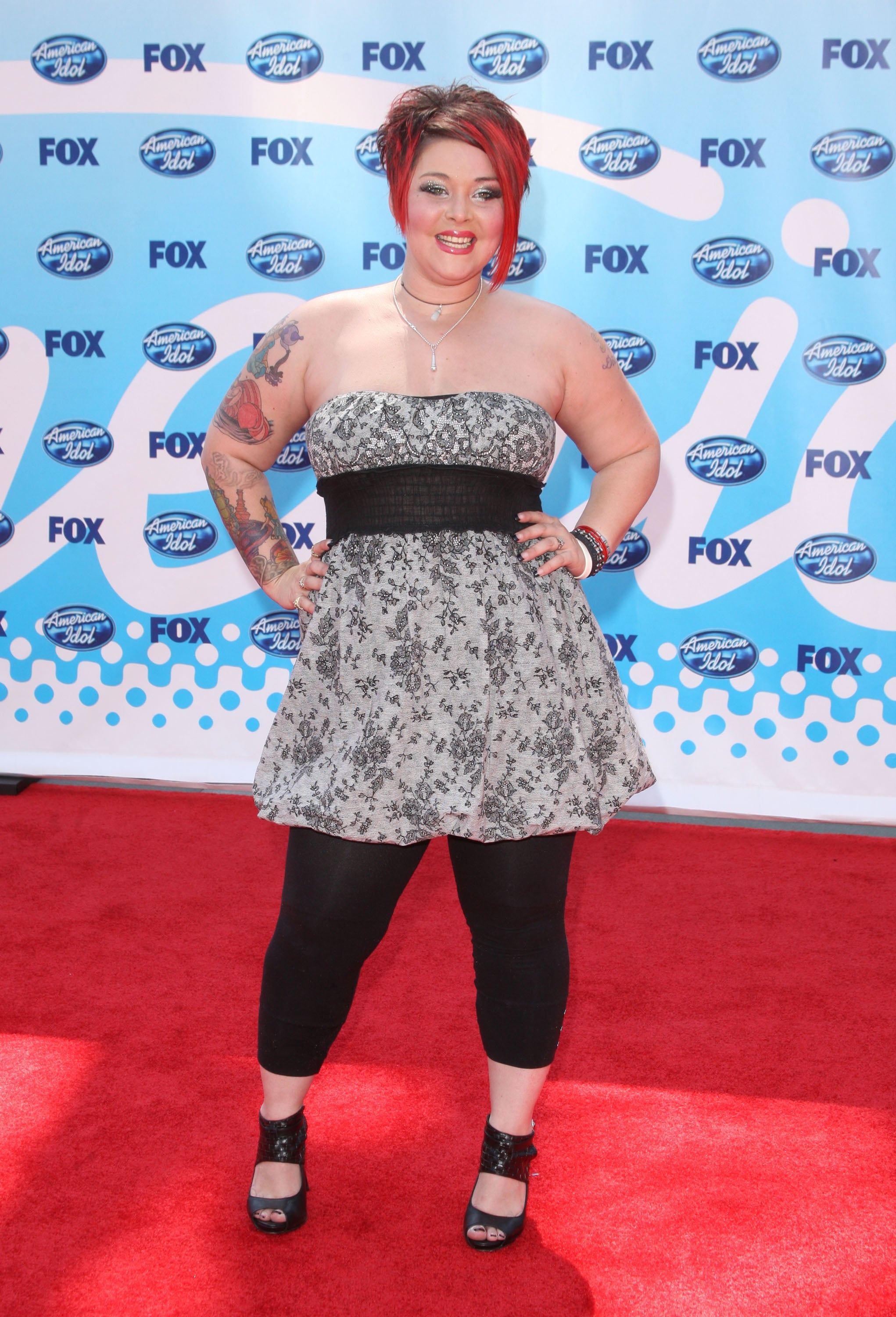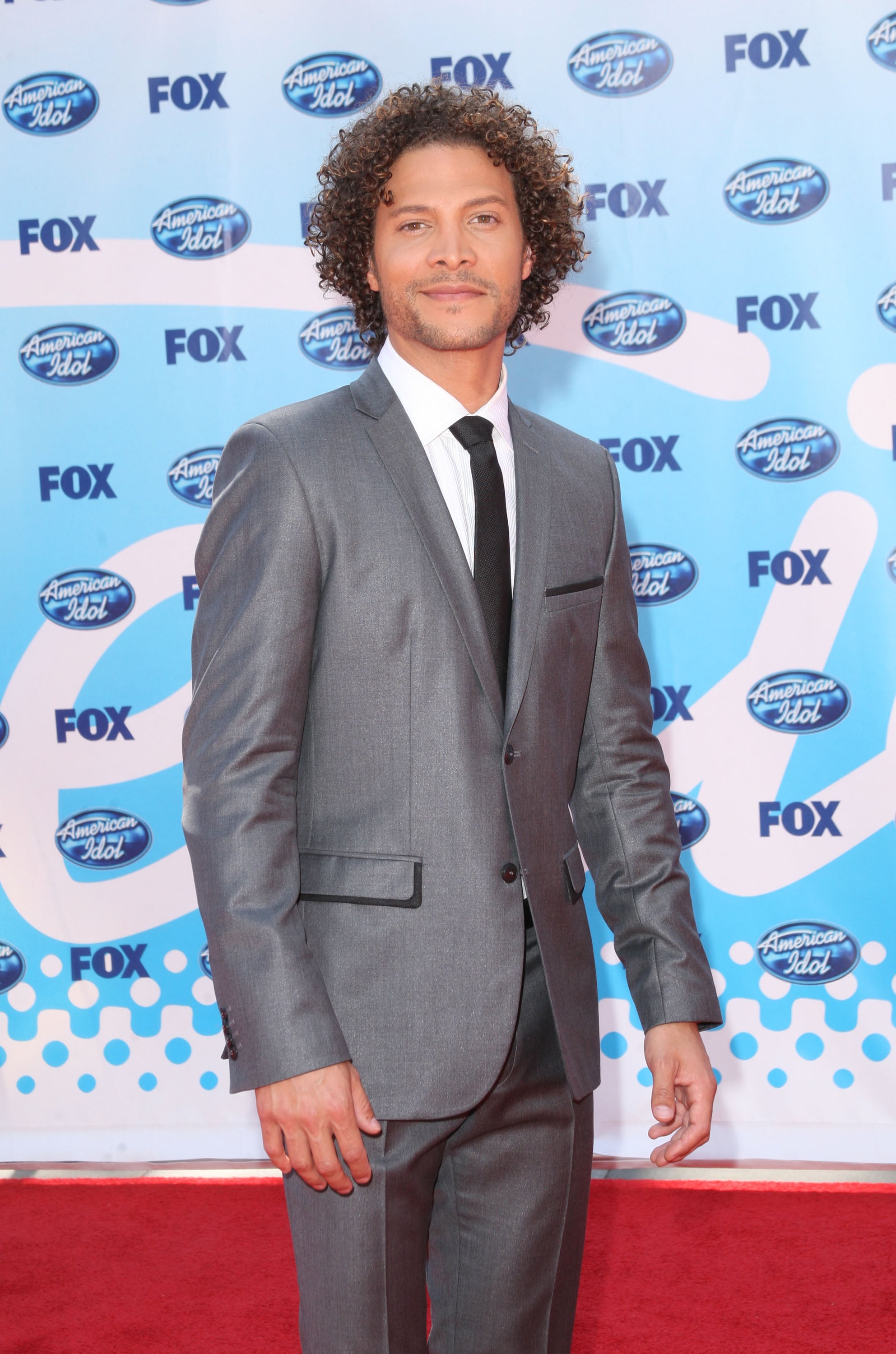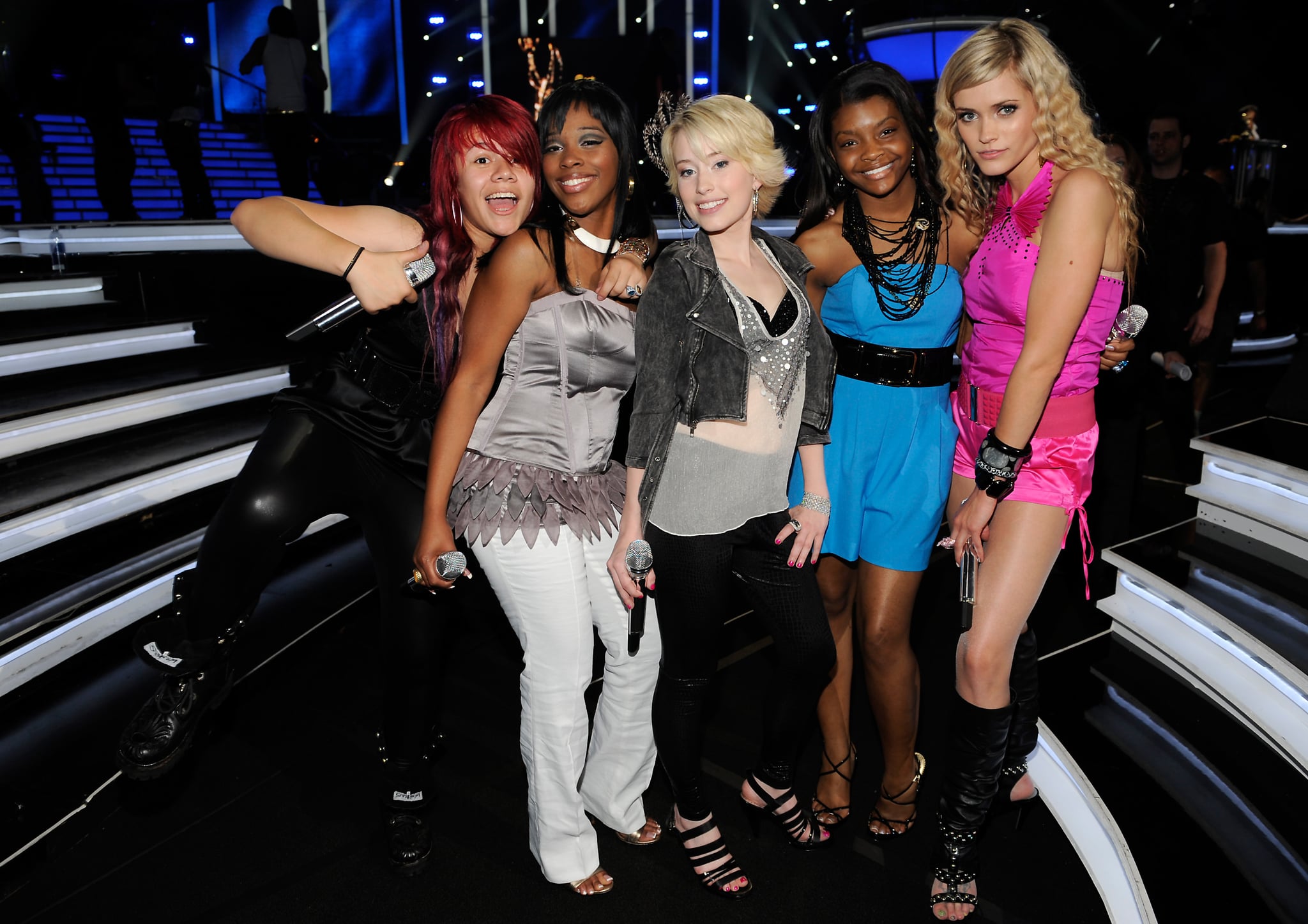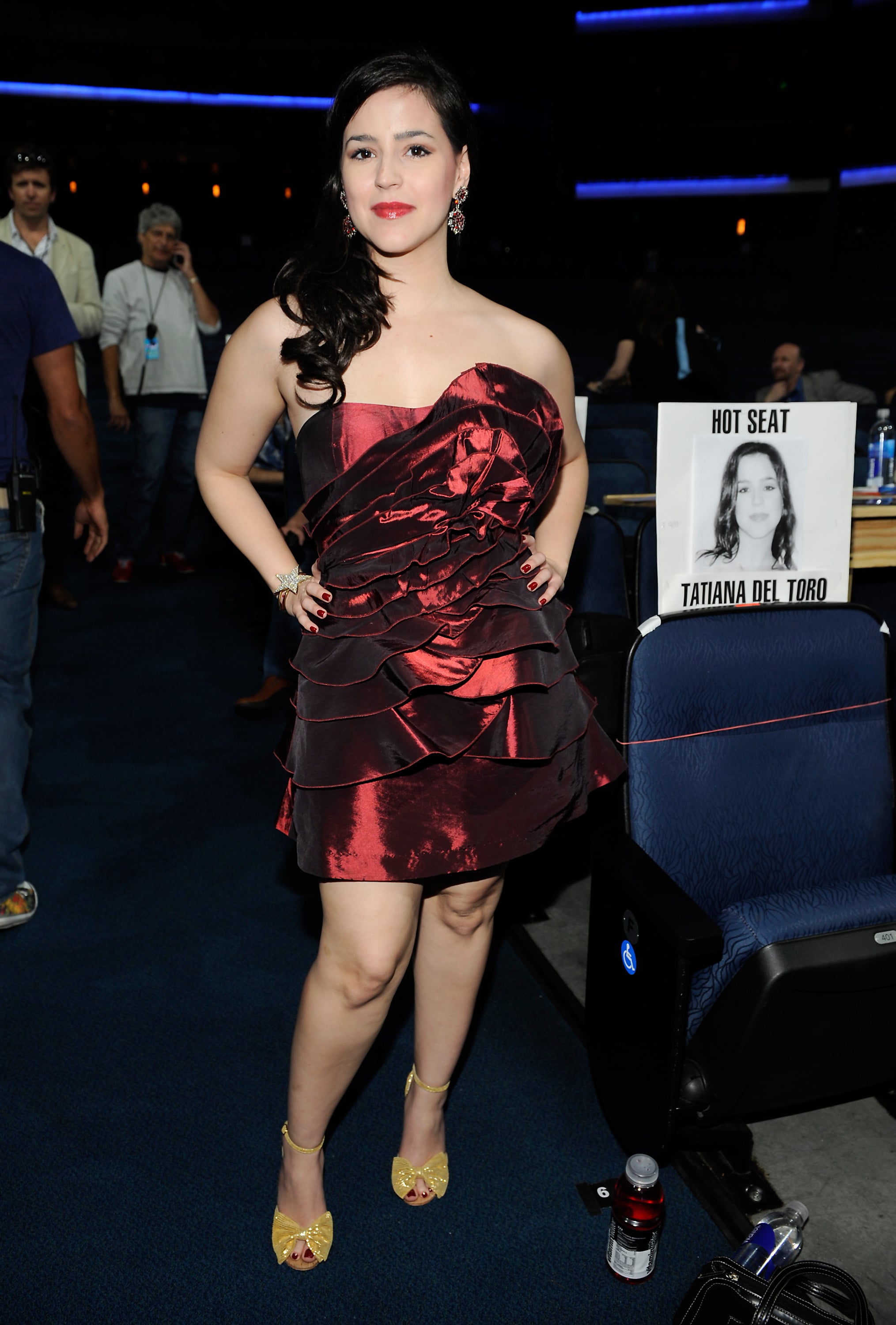 To see a LOT more photos of all the festivities last night, just
.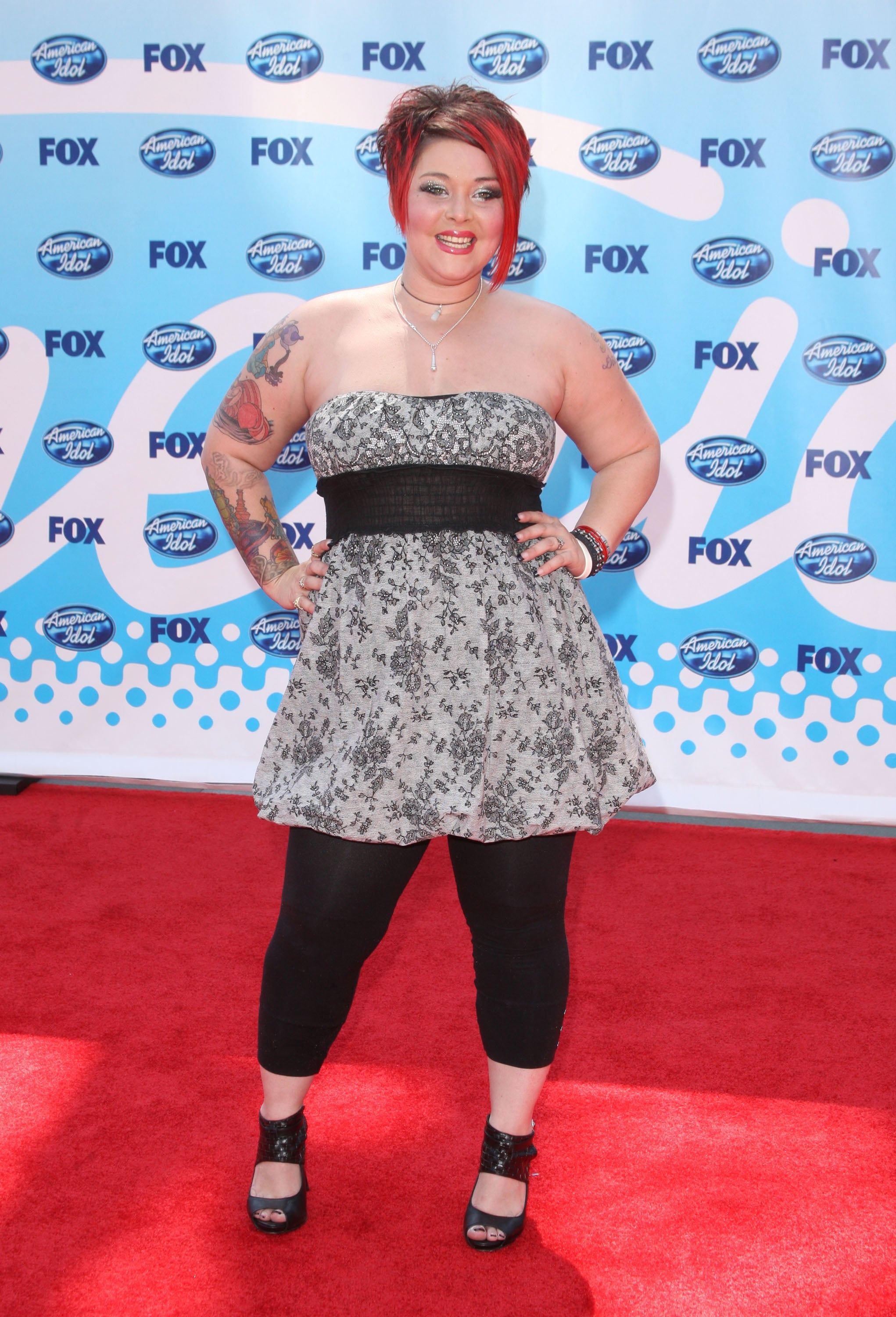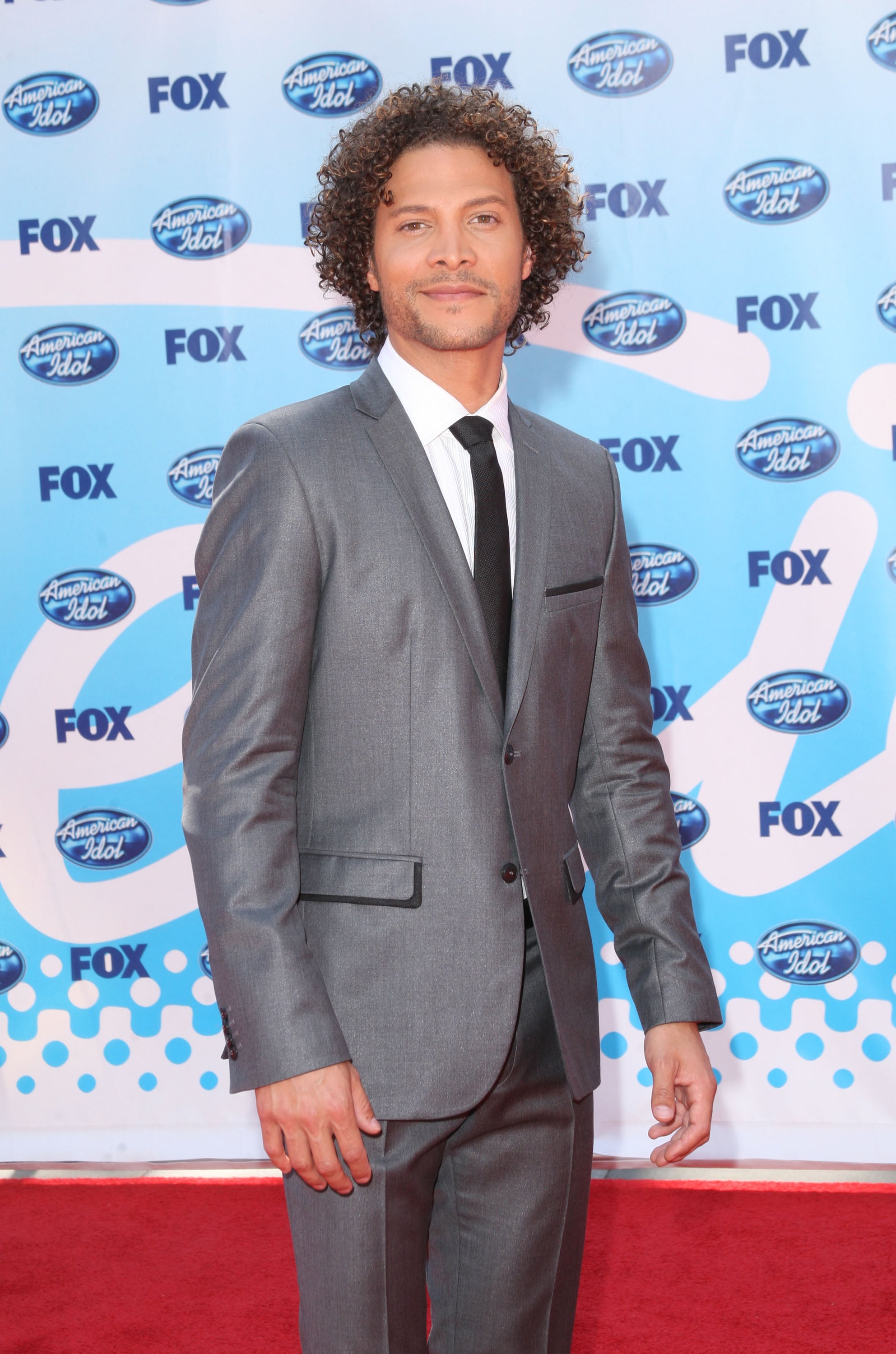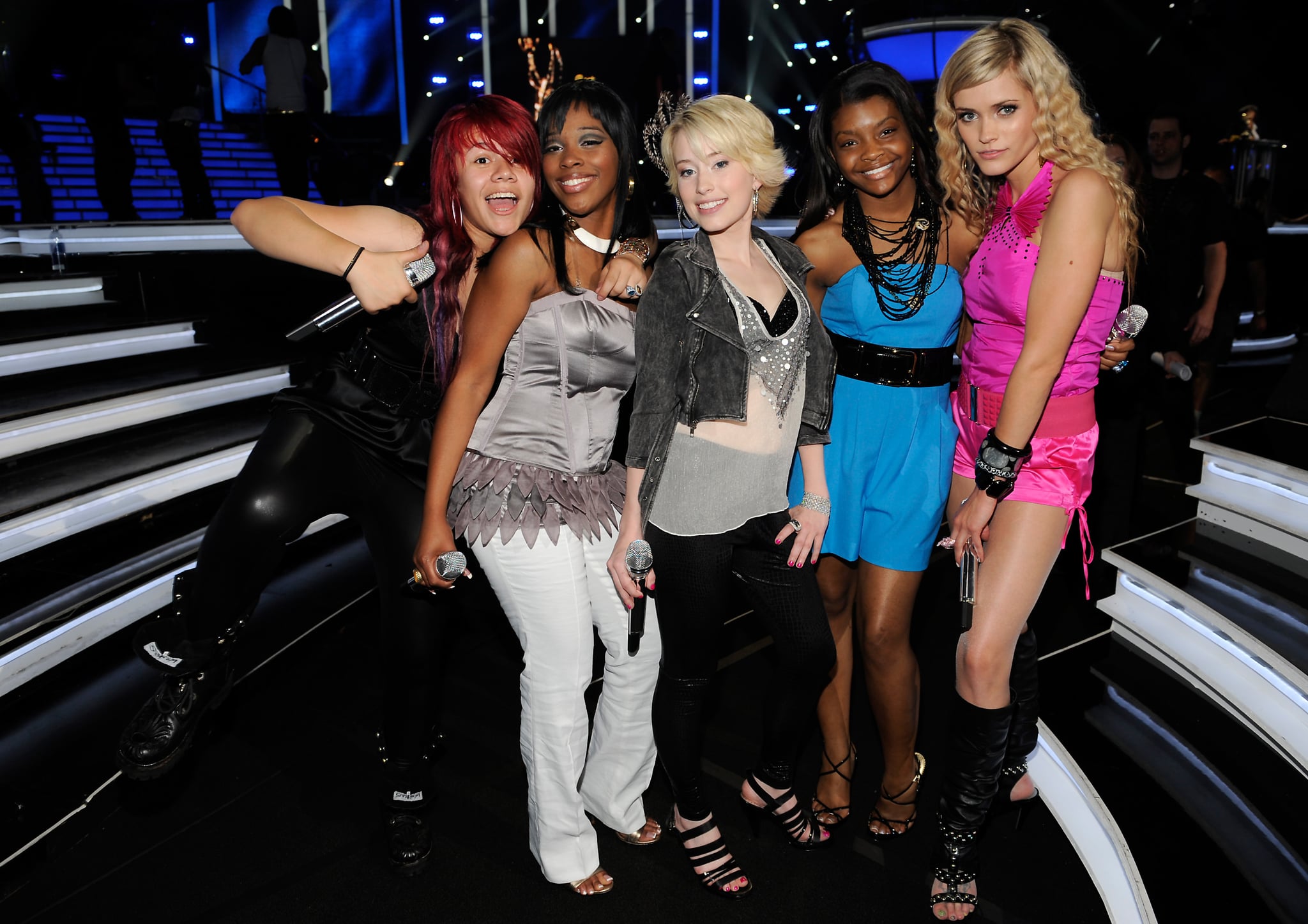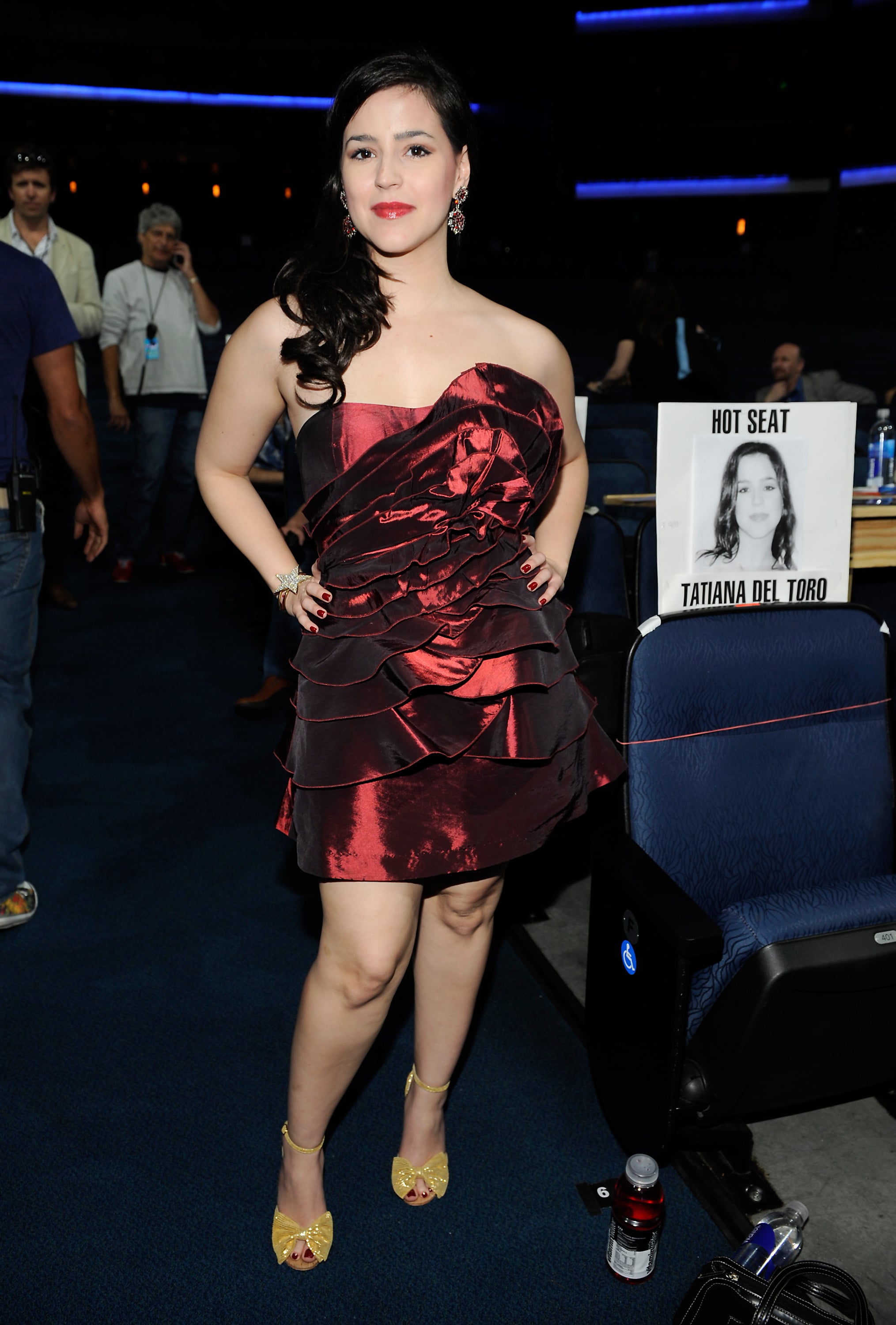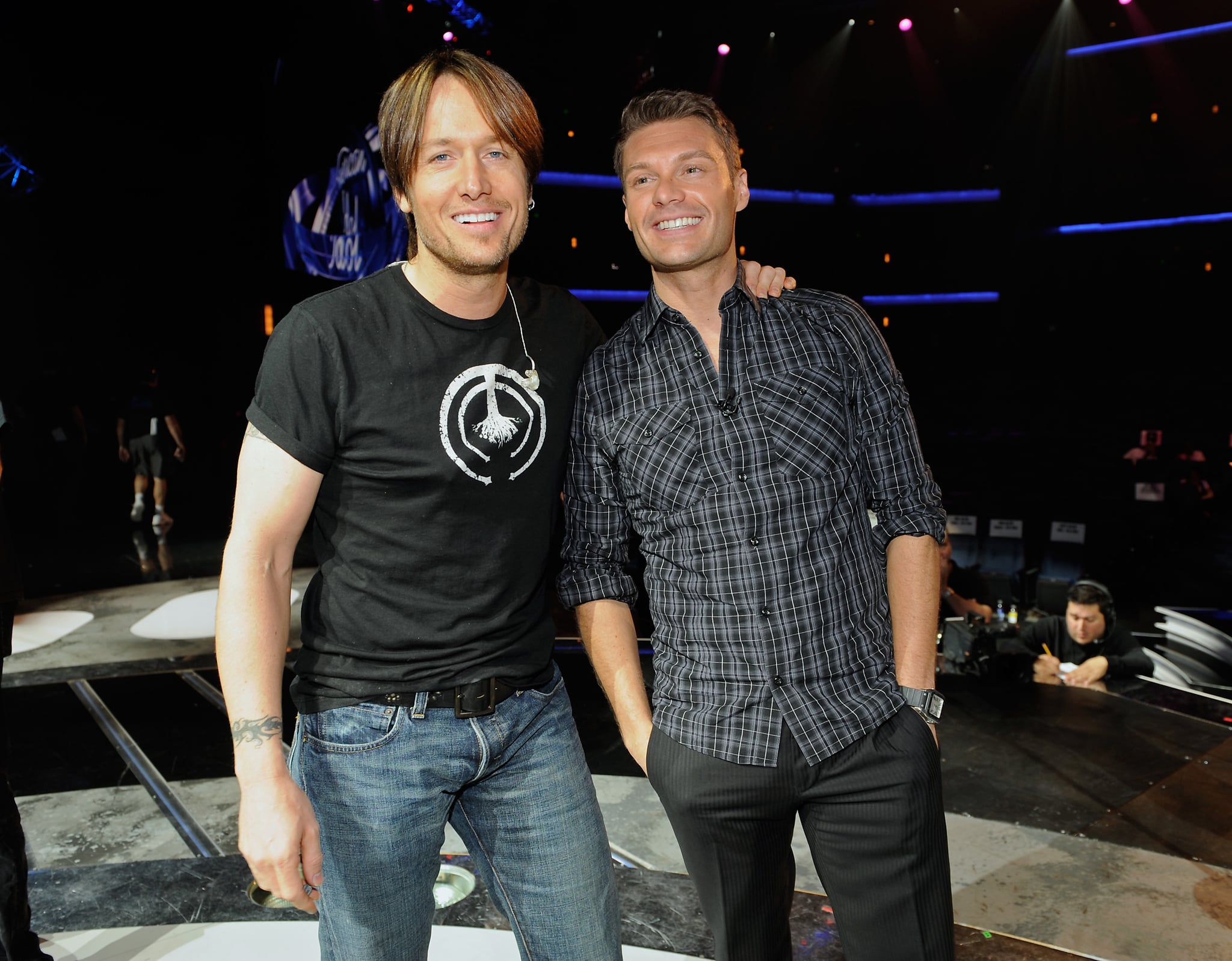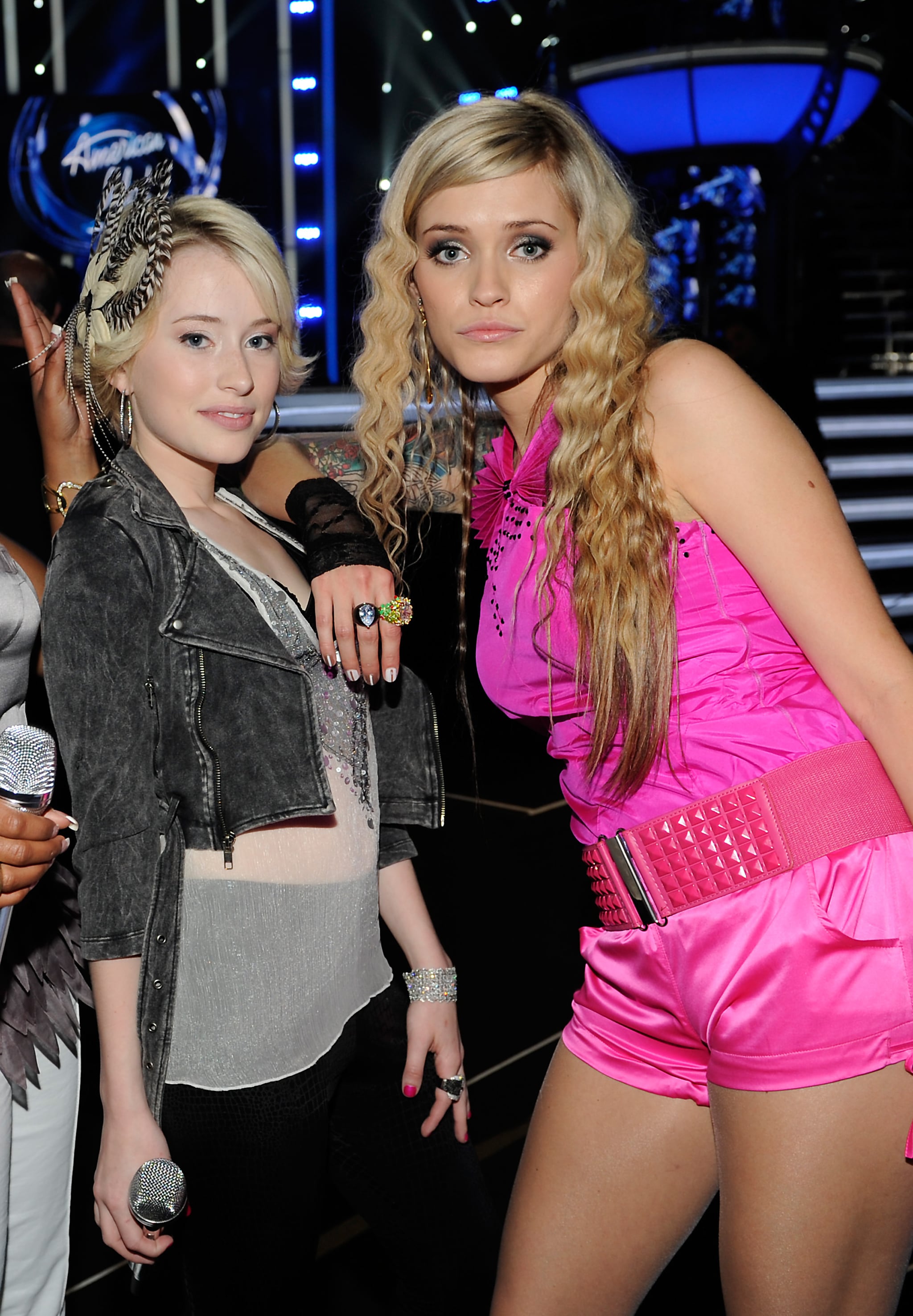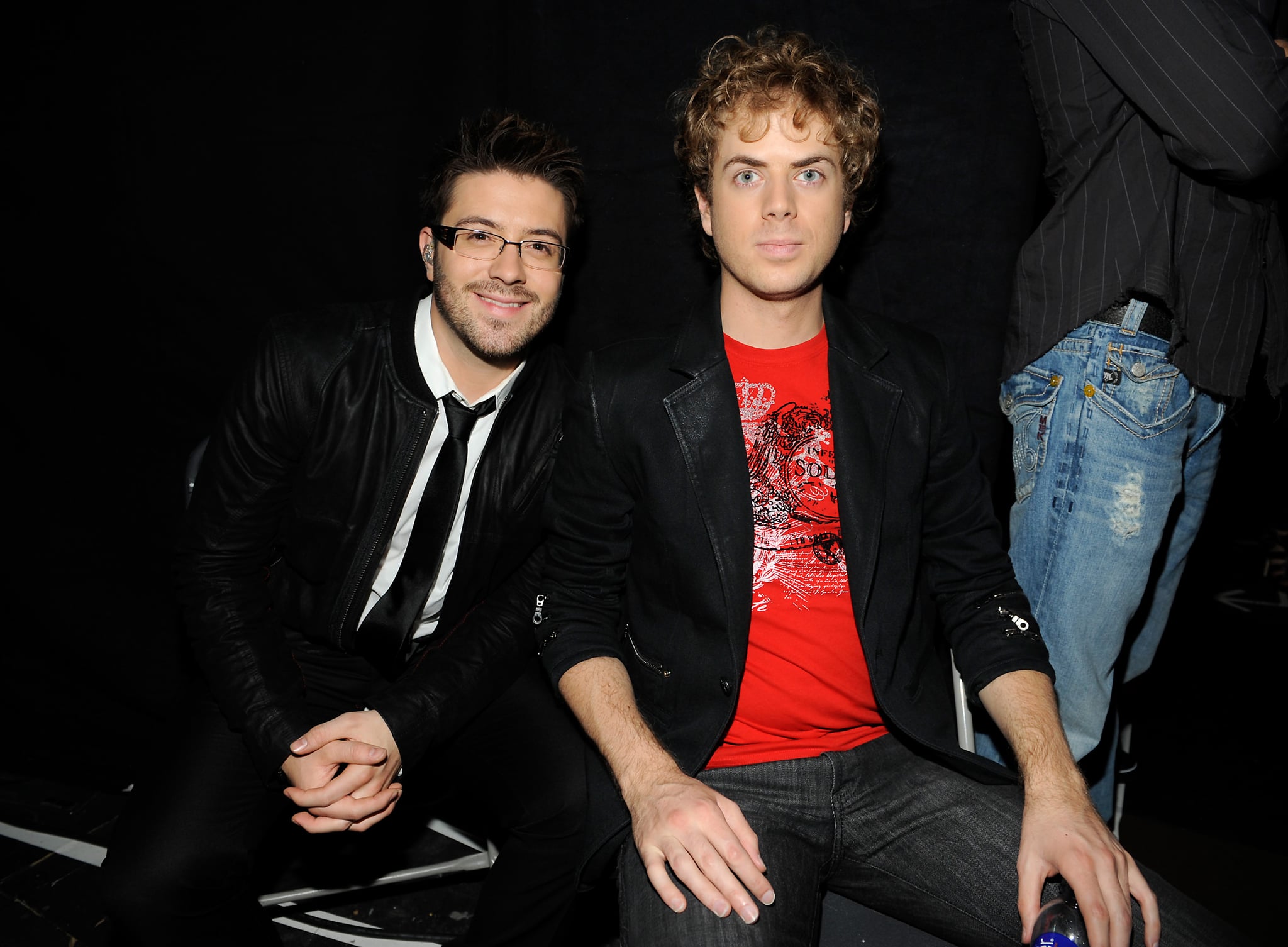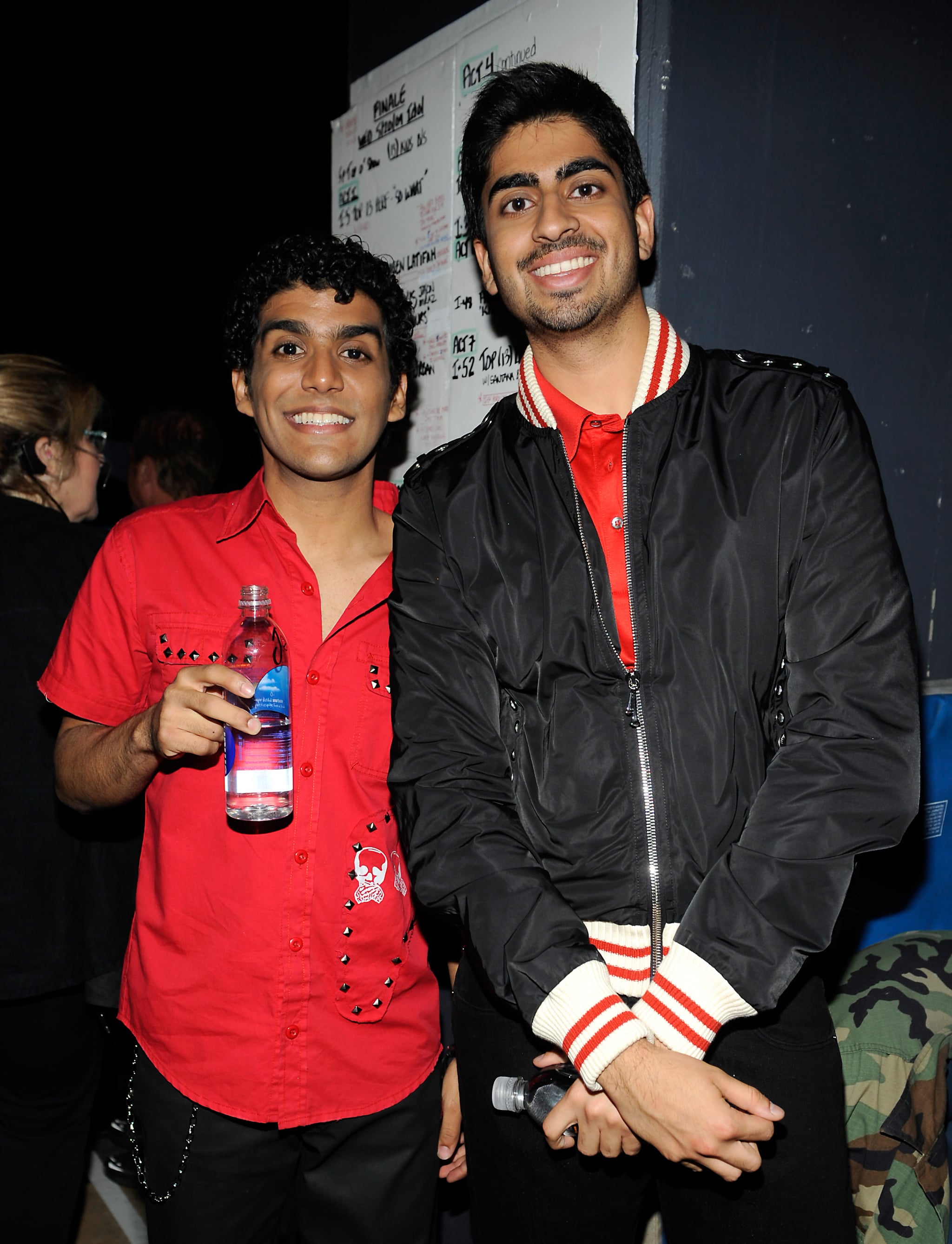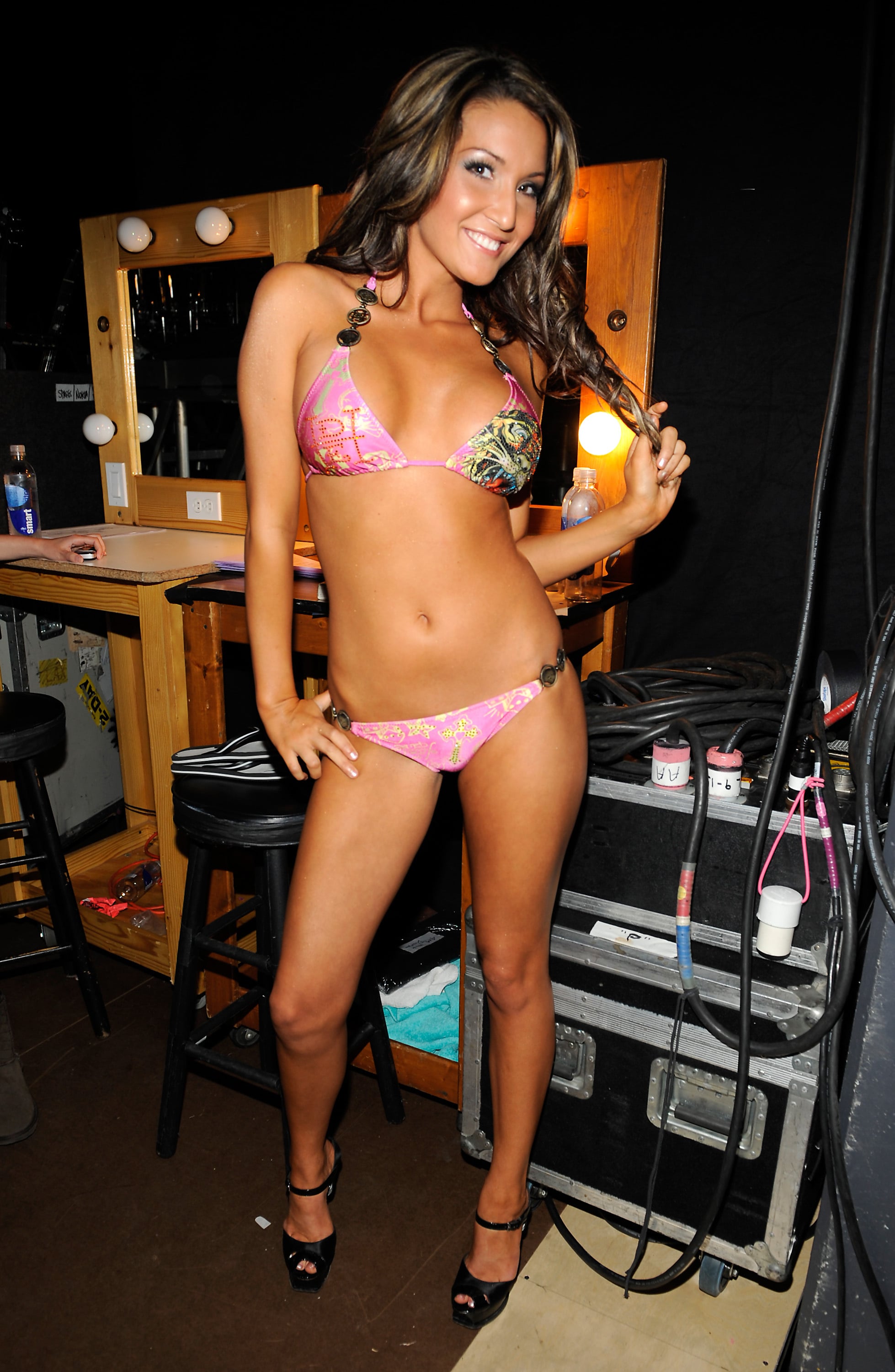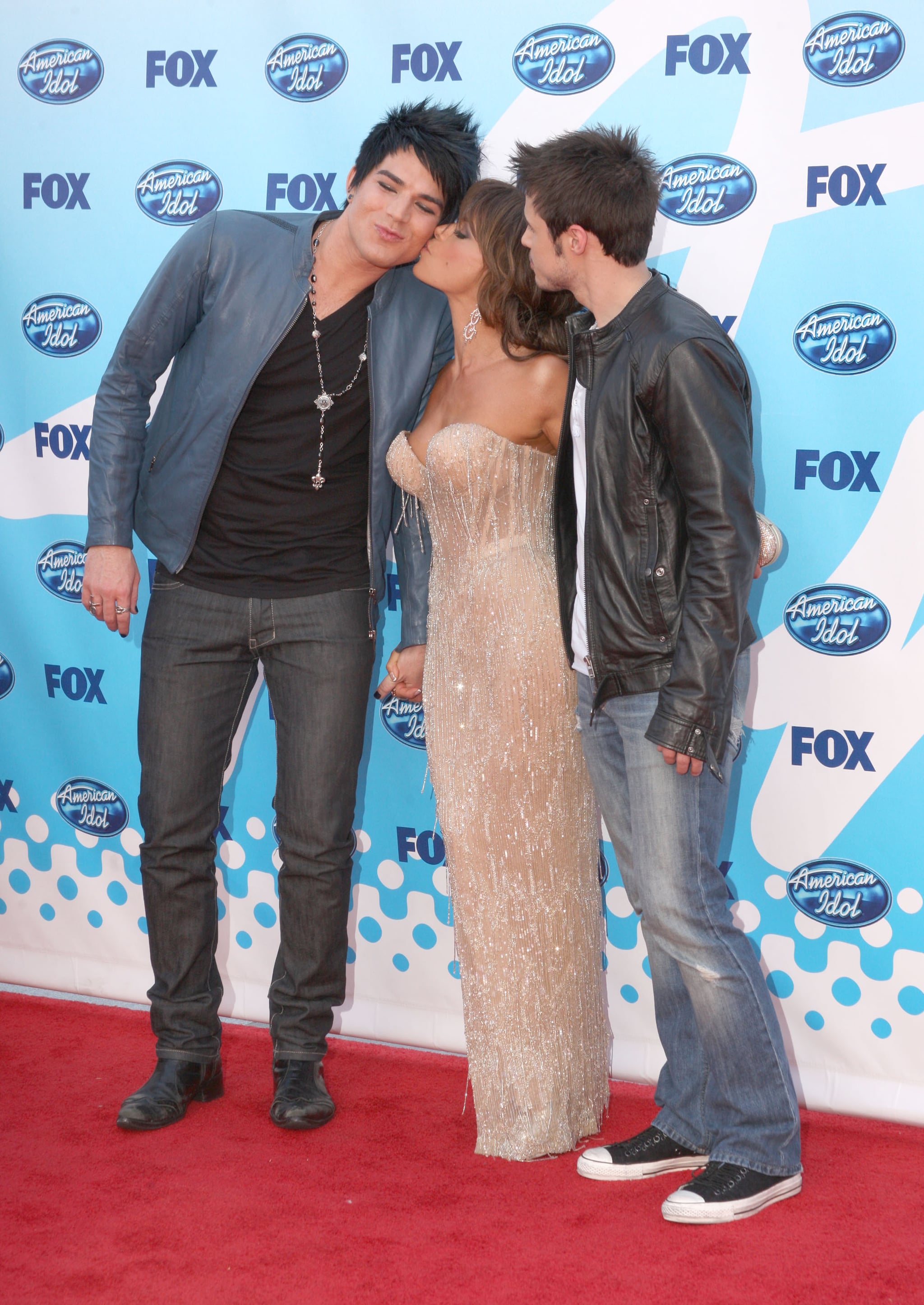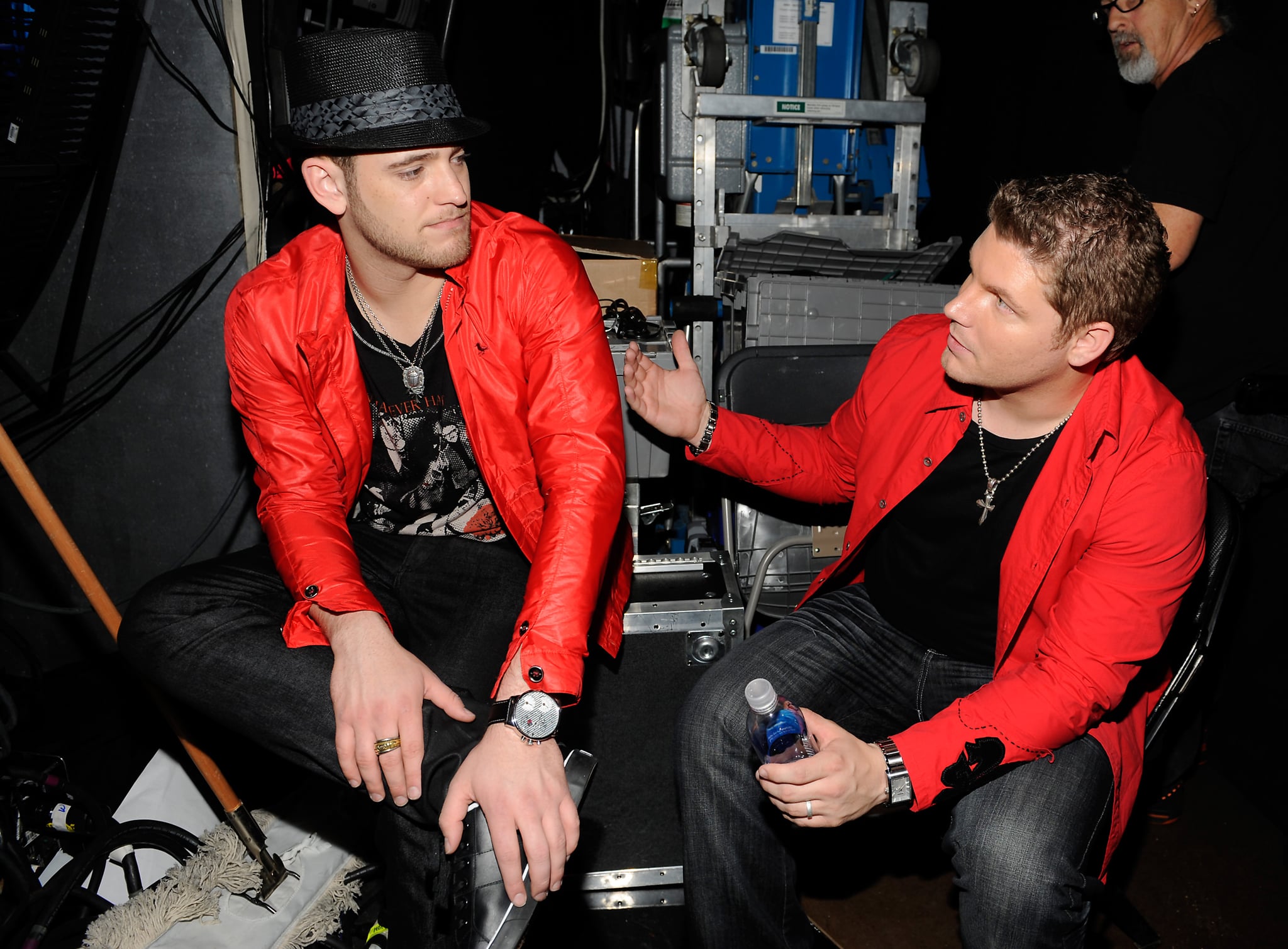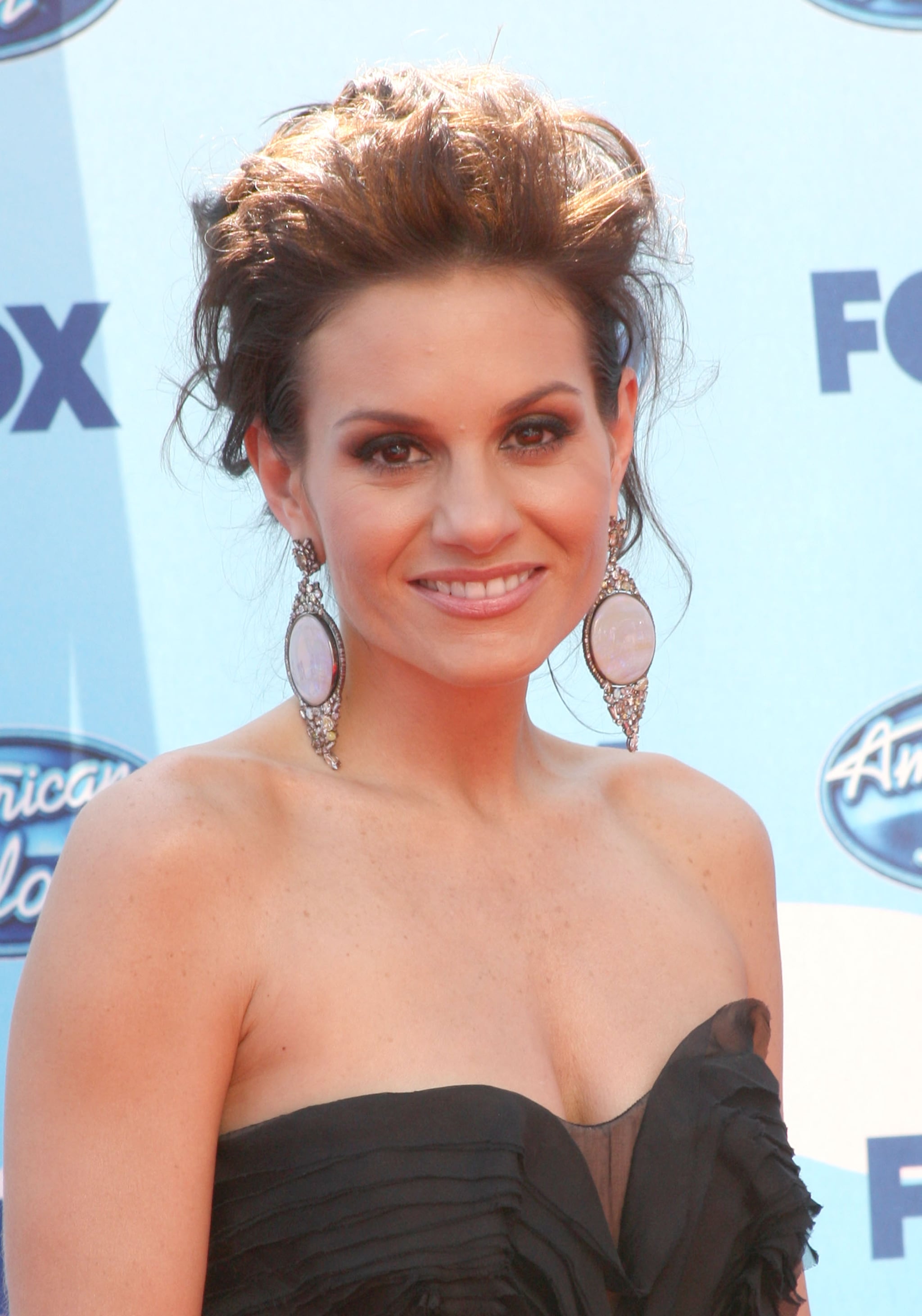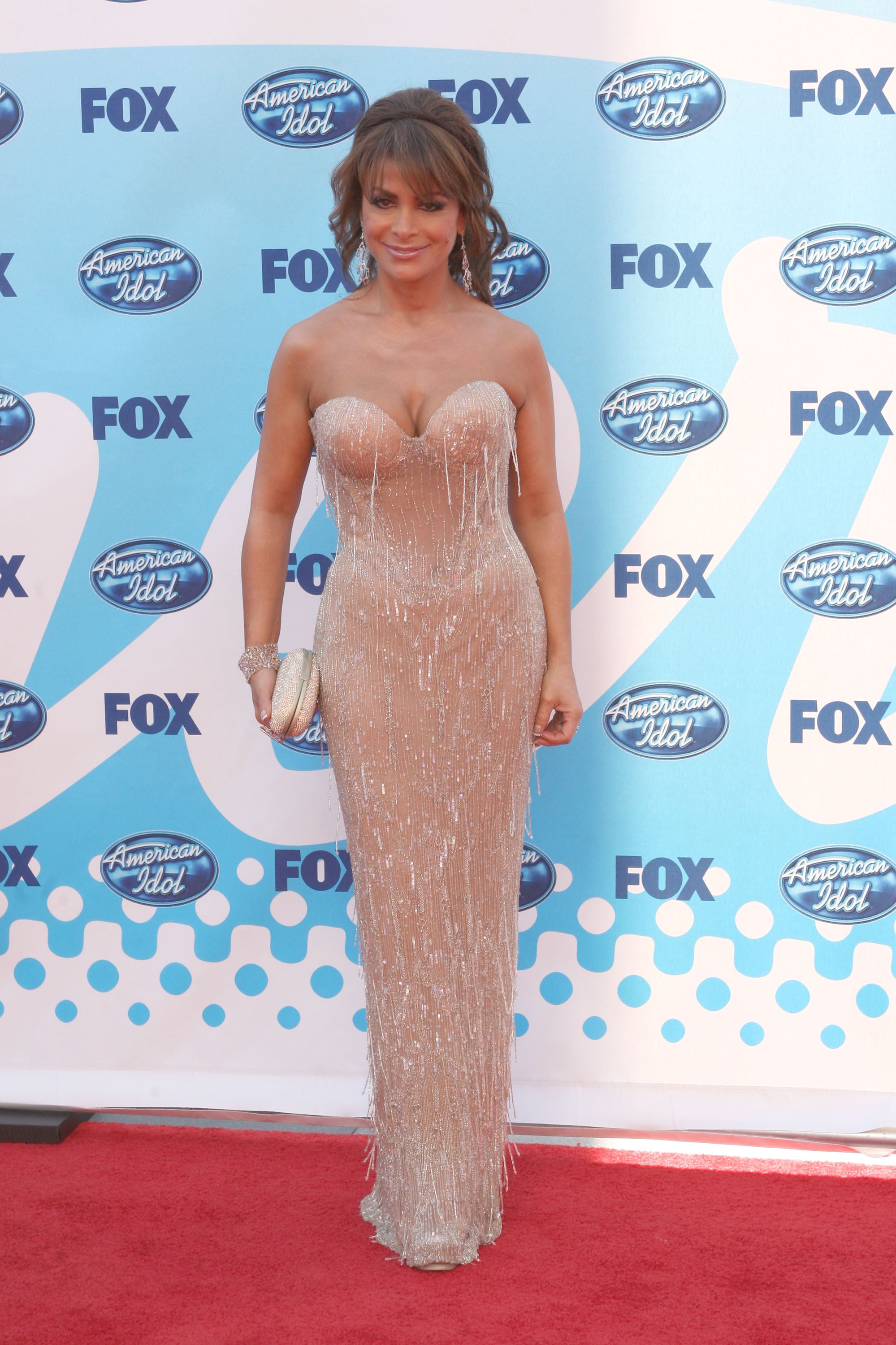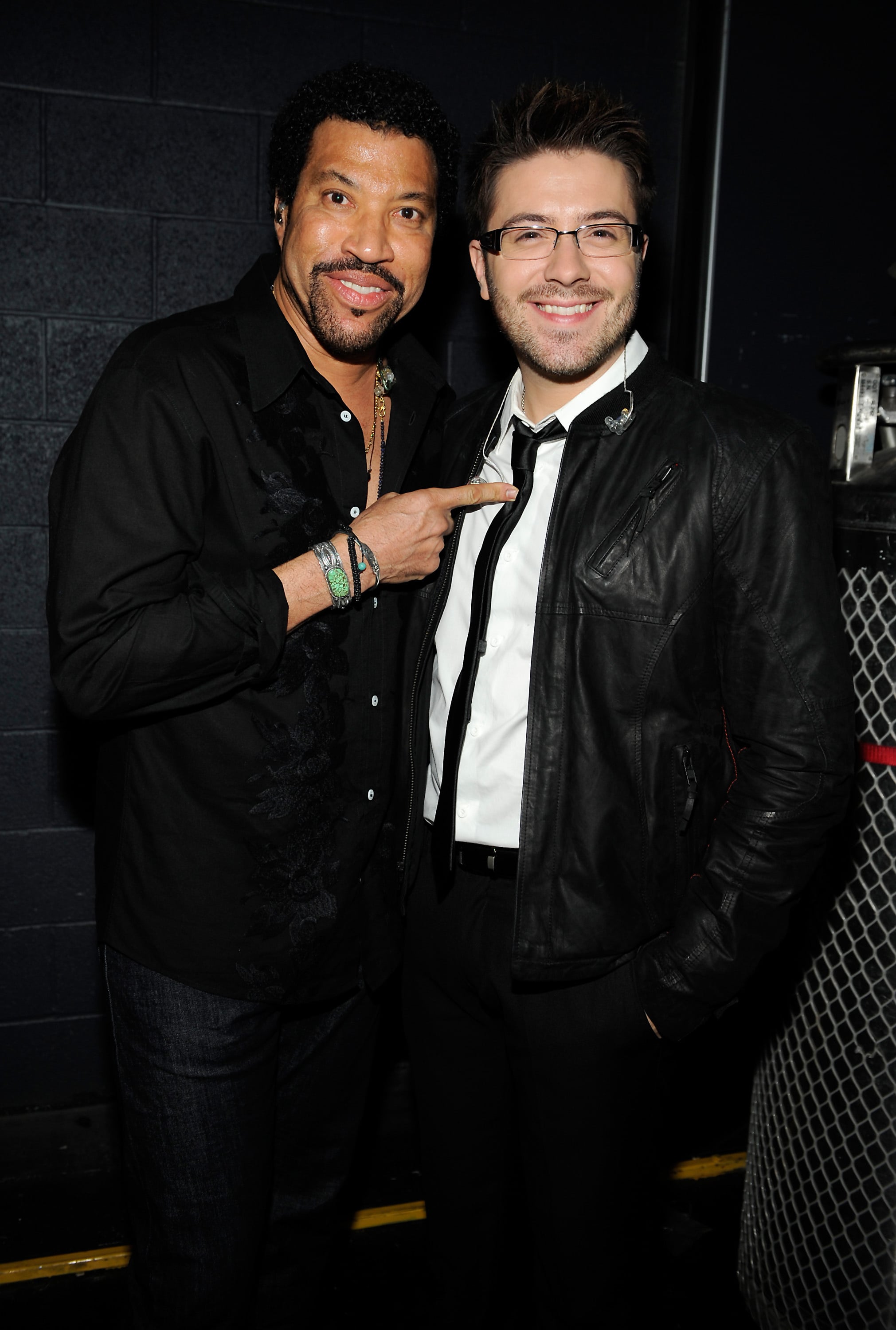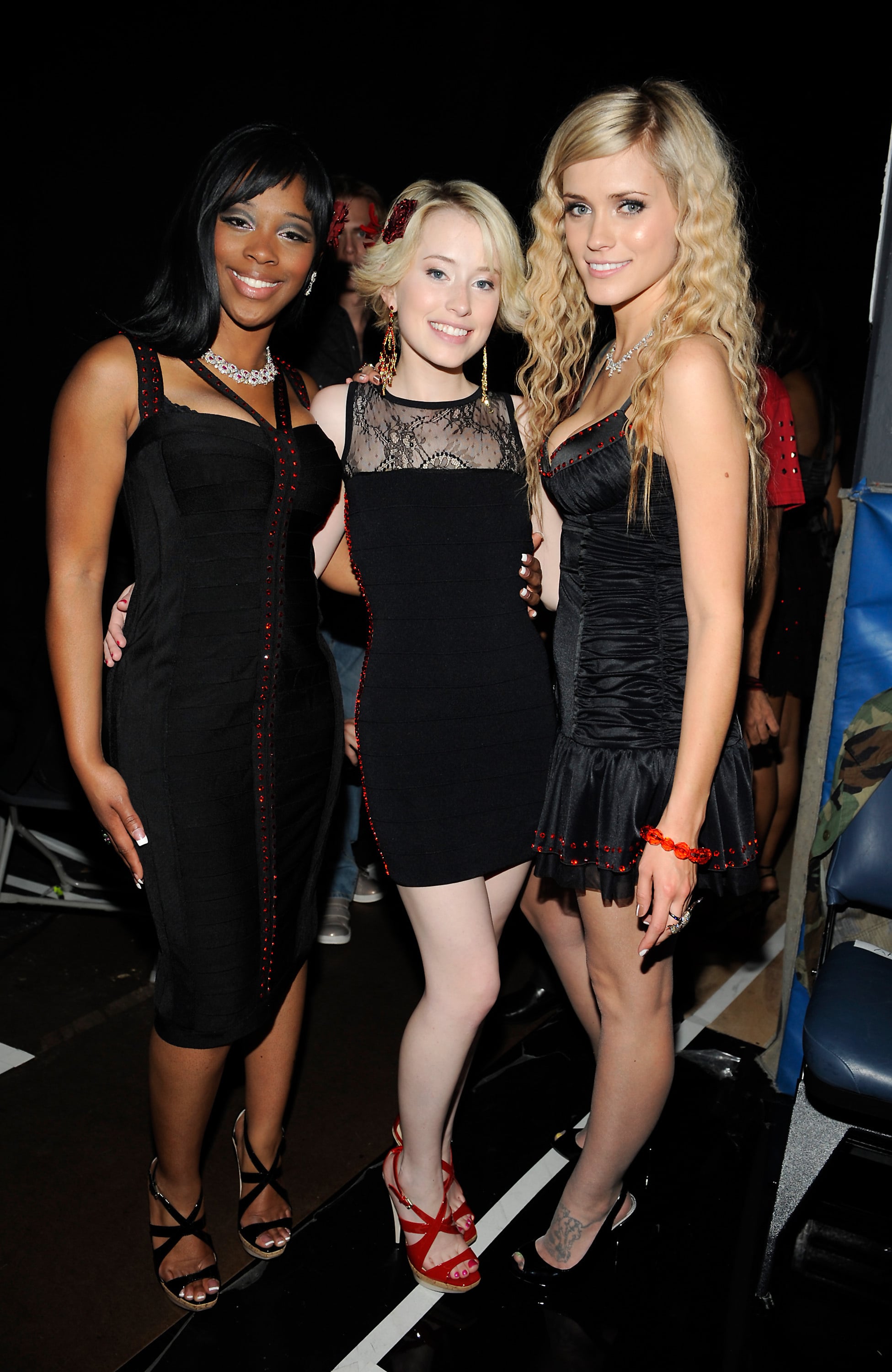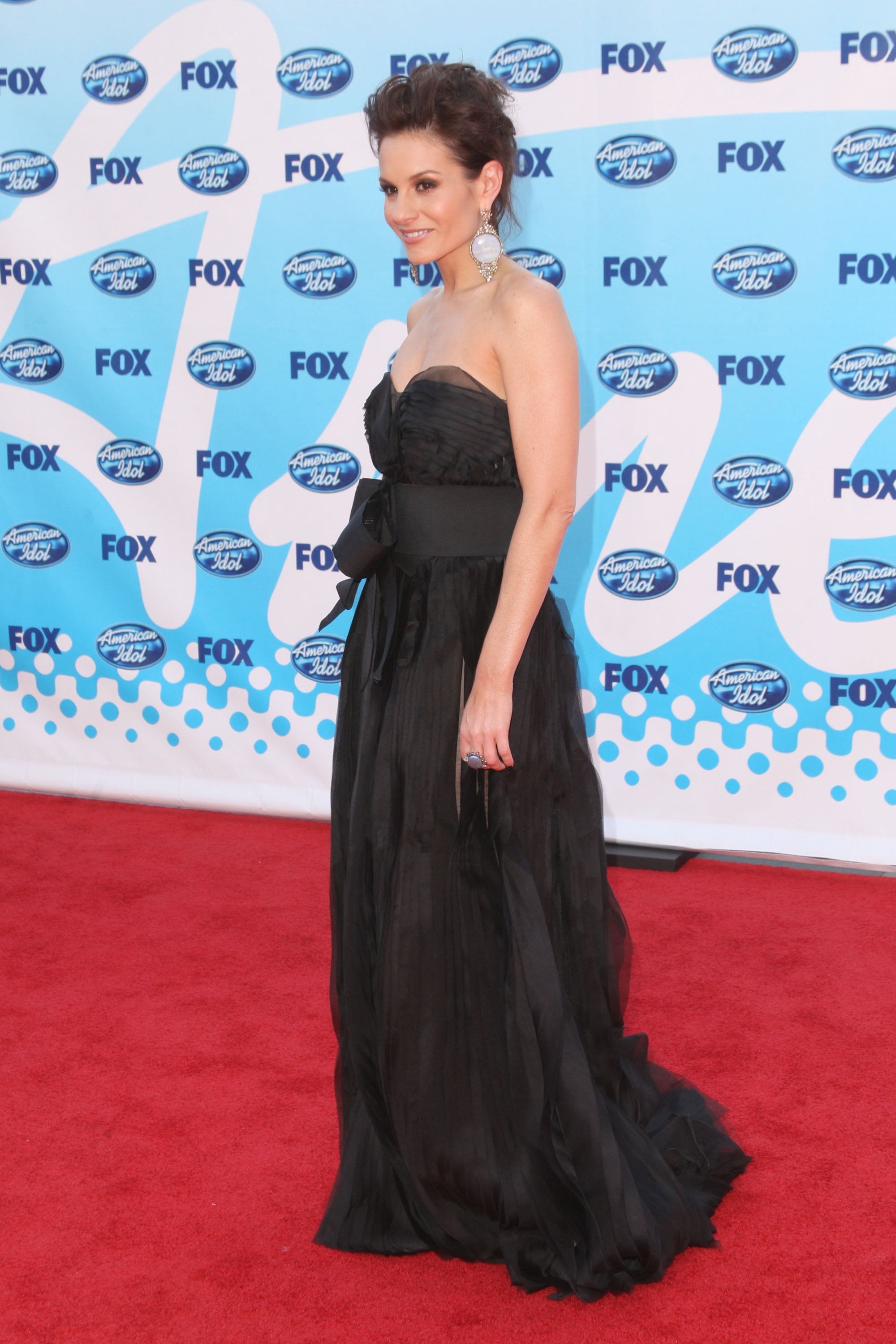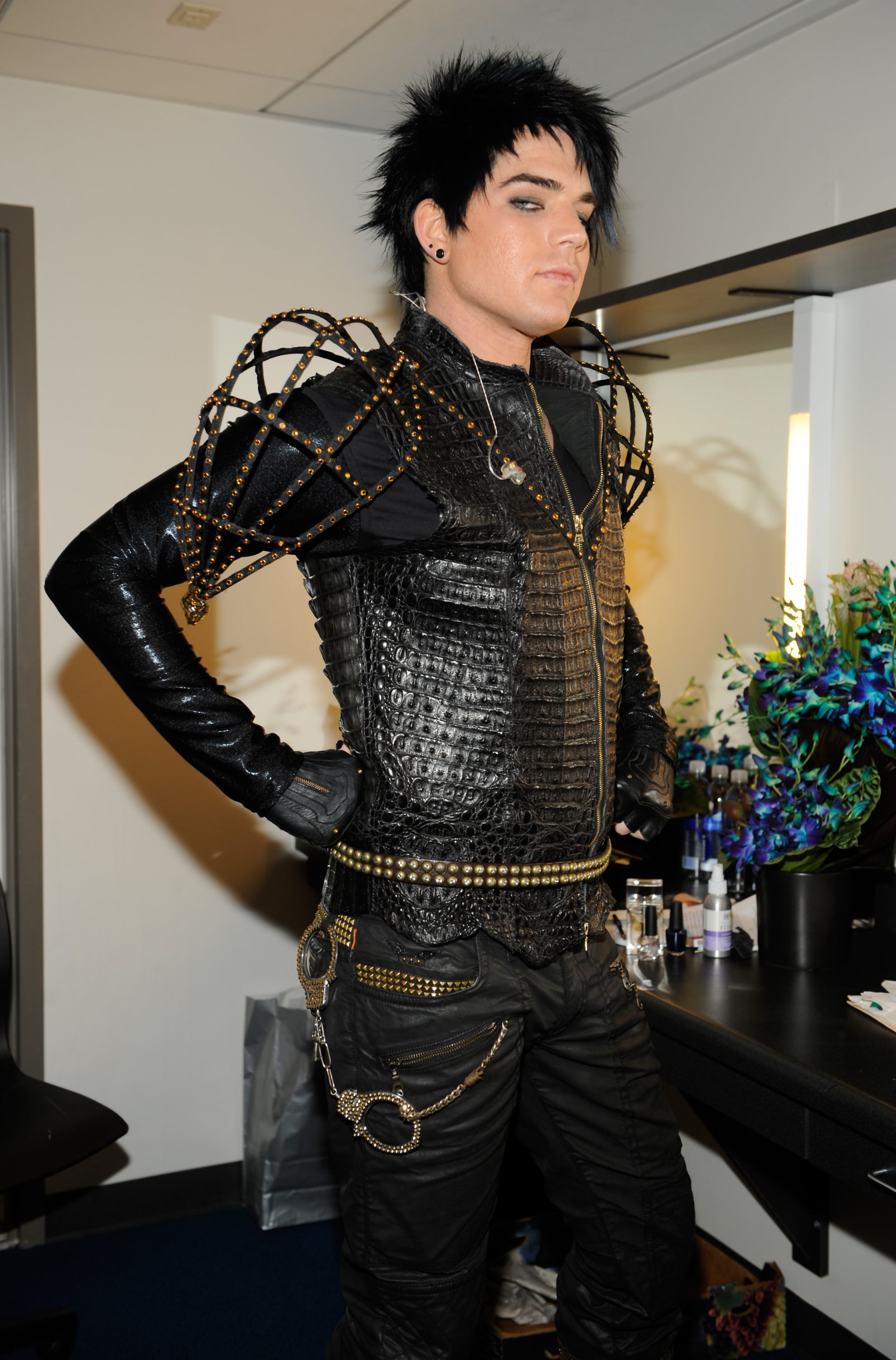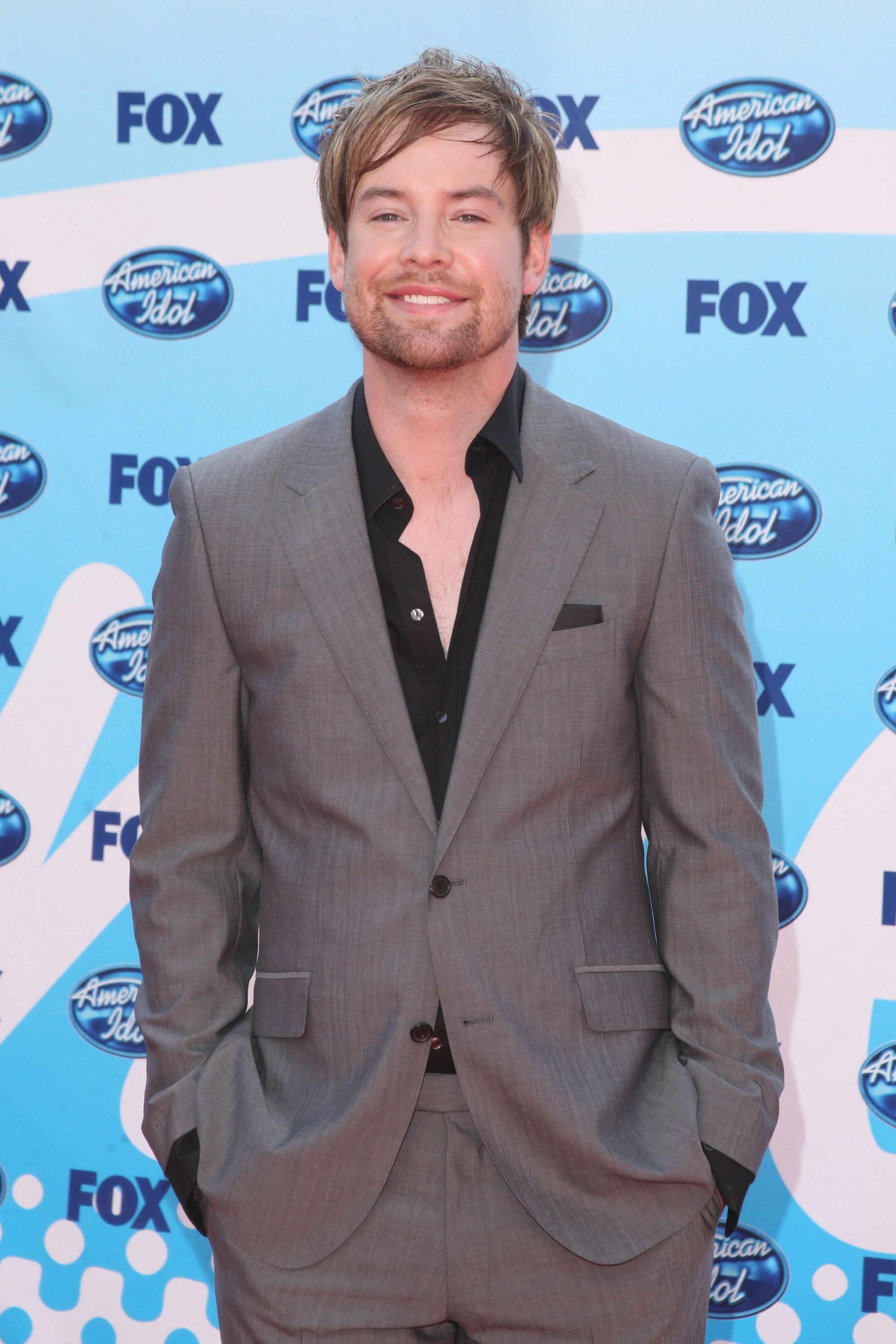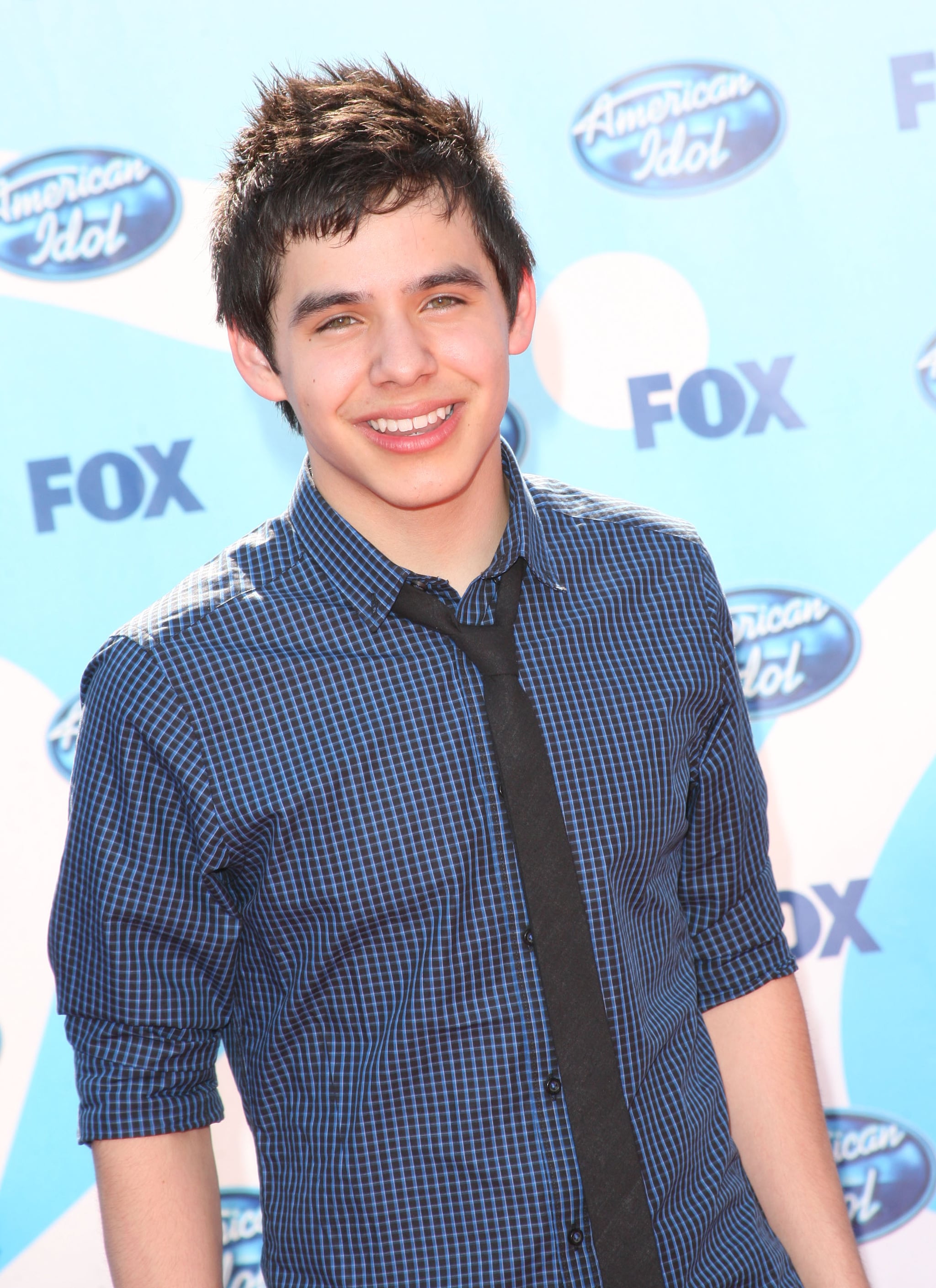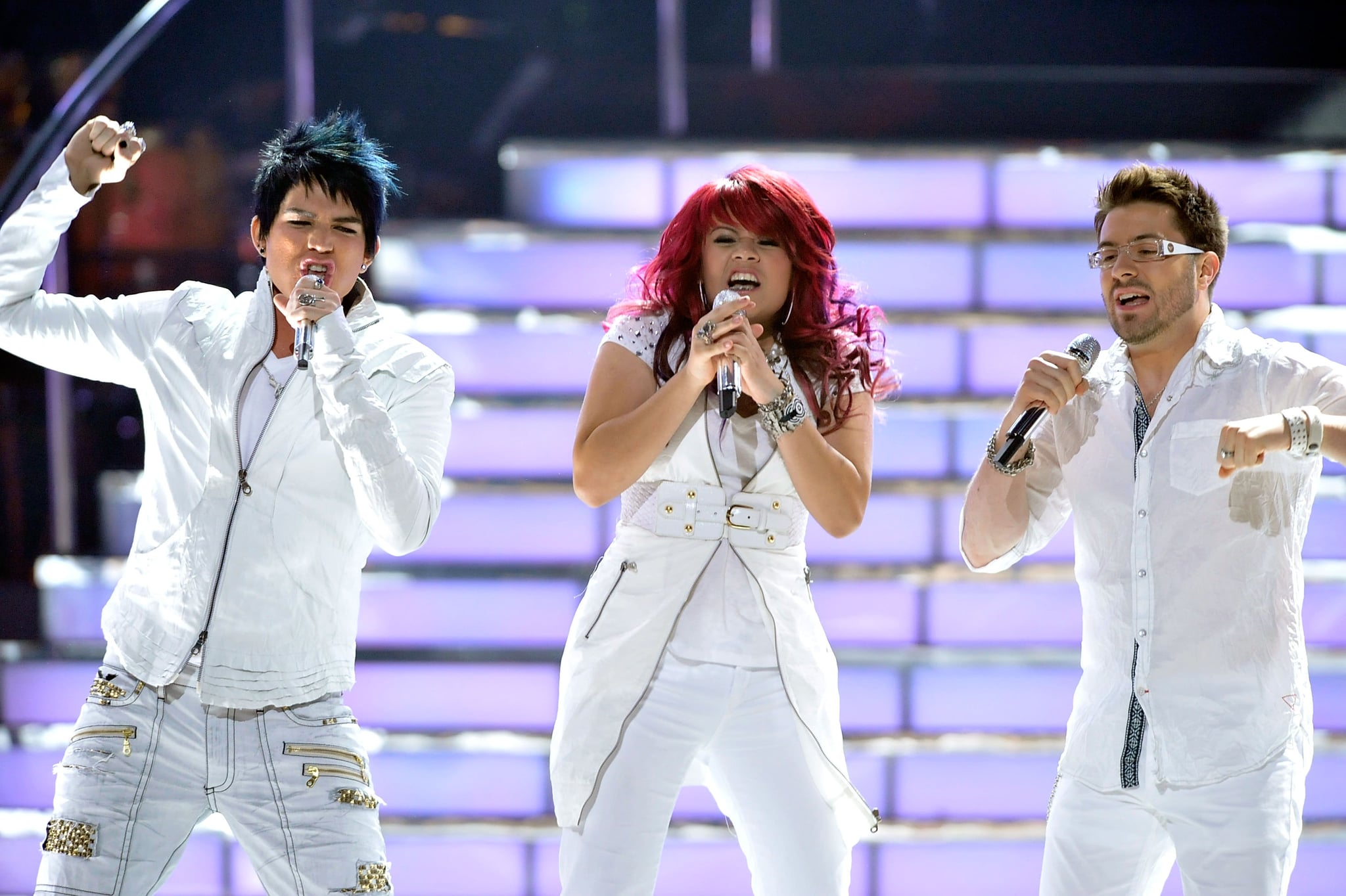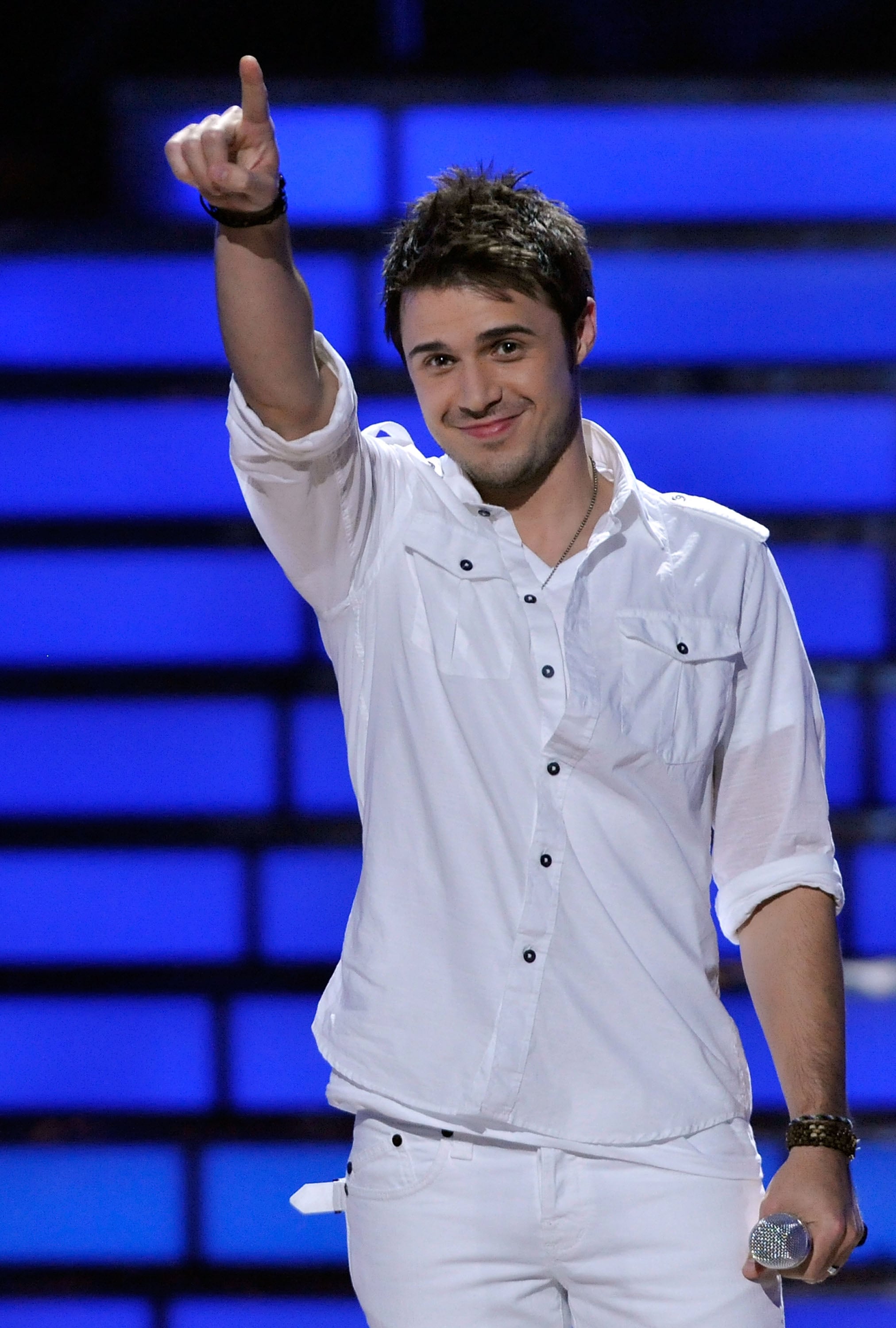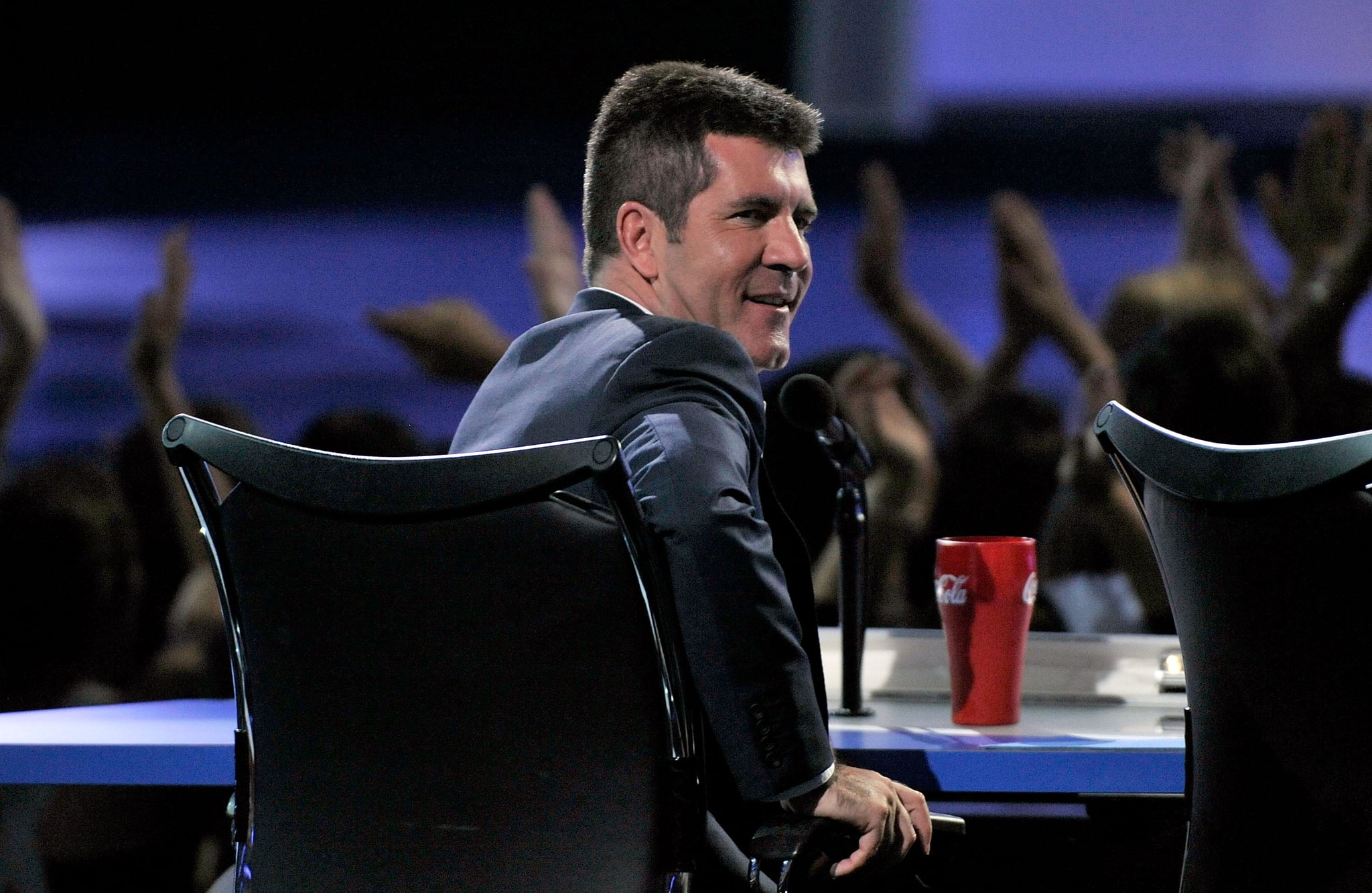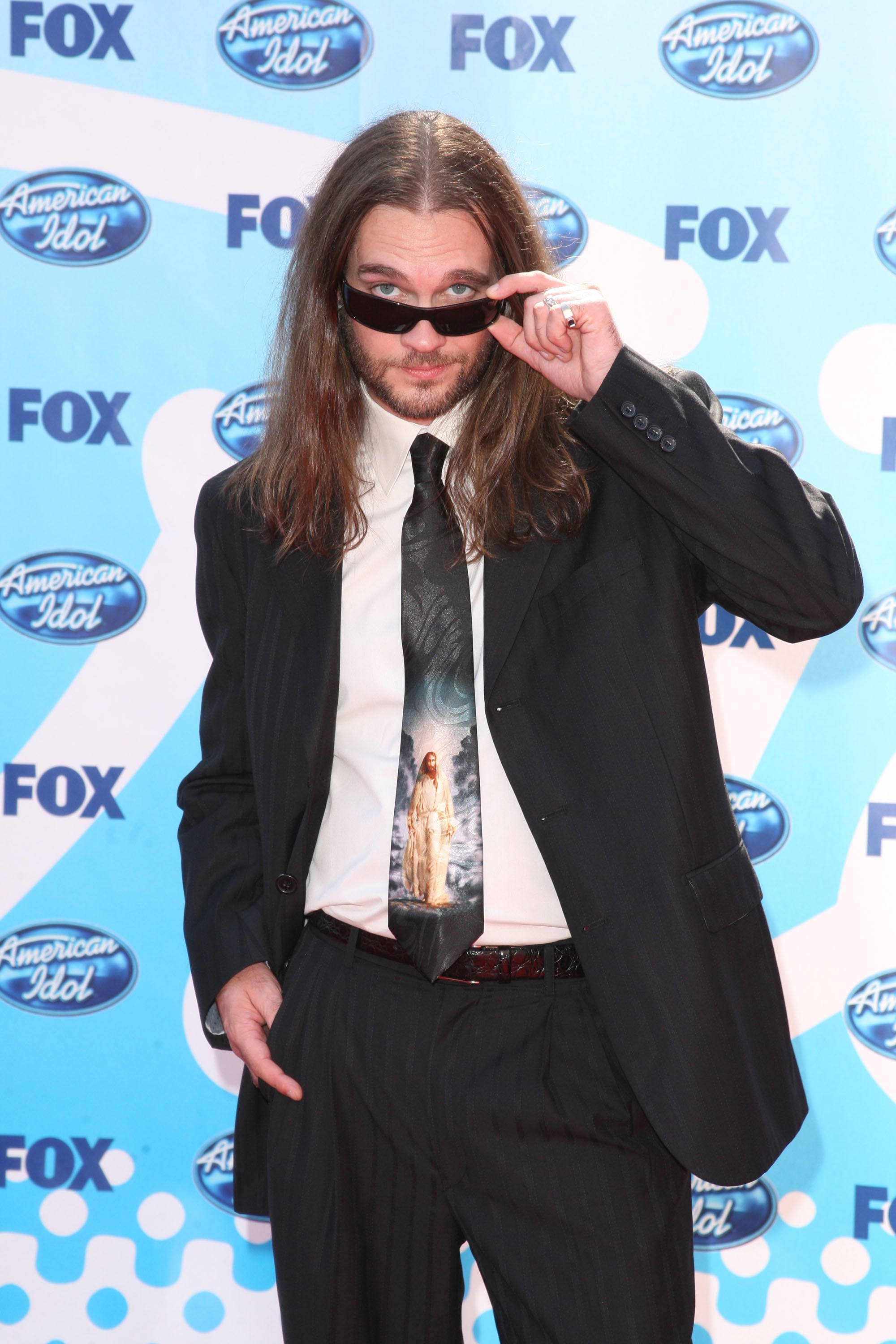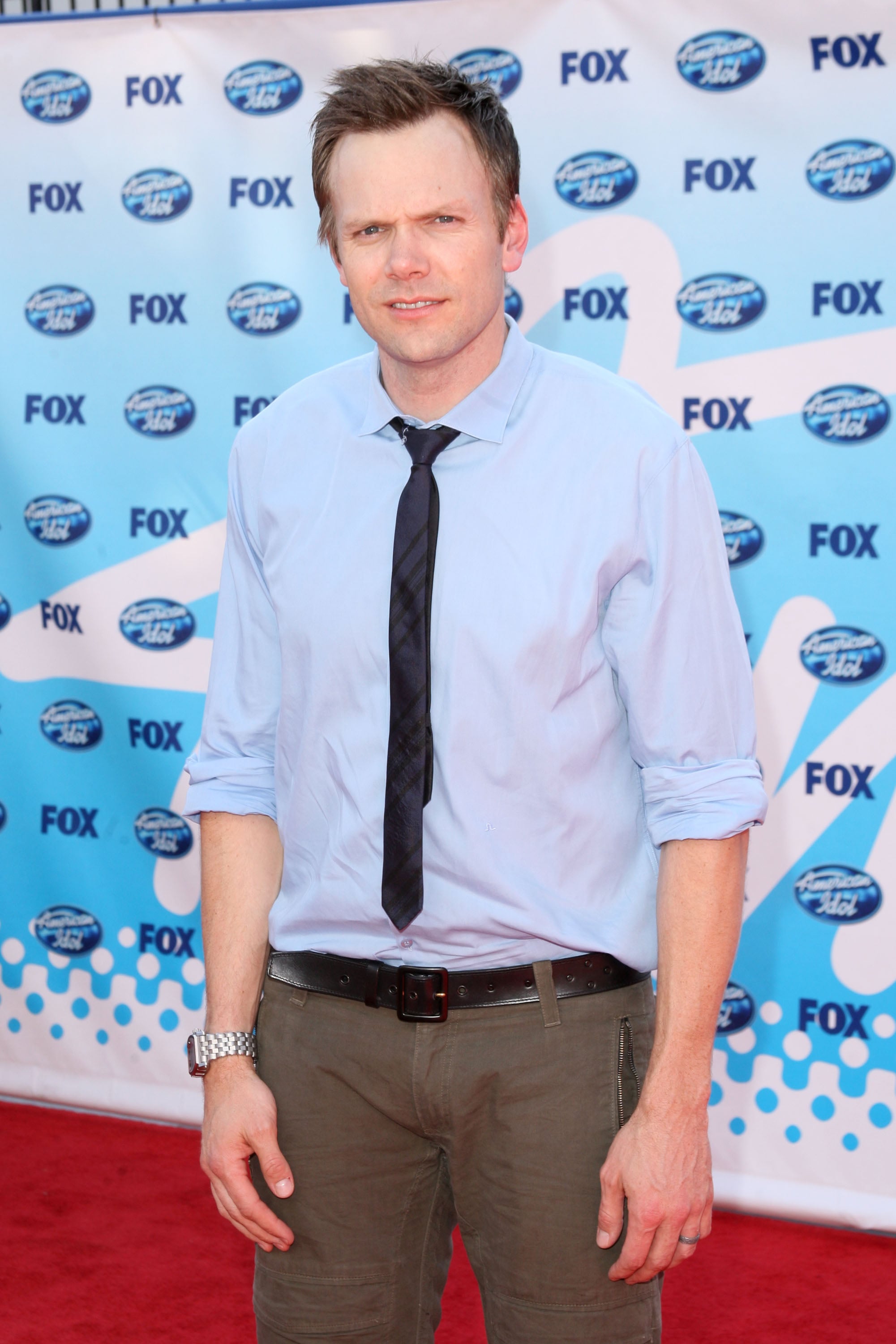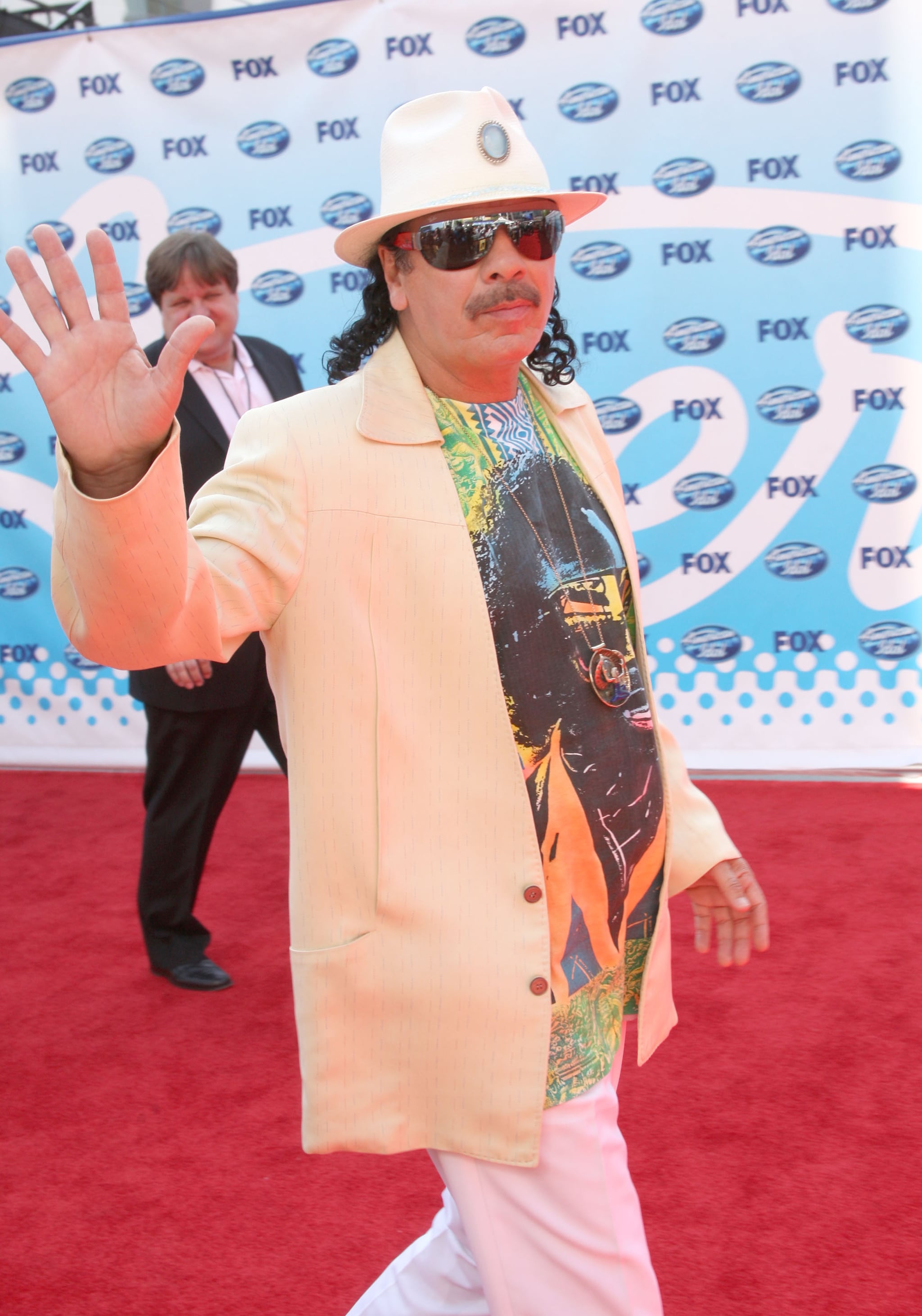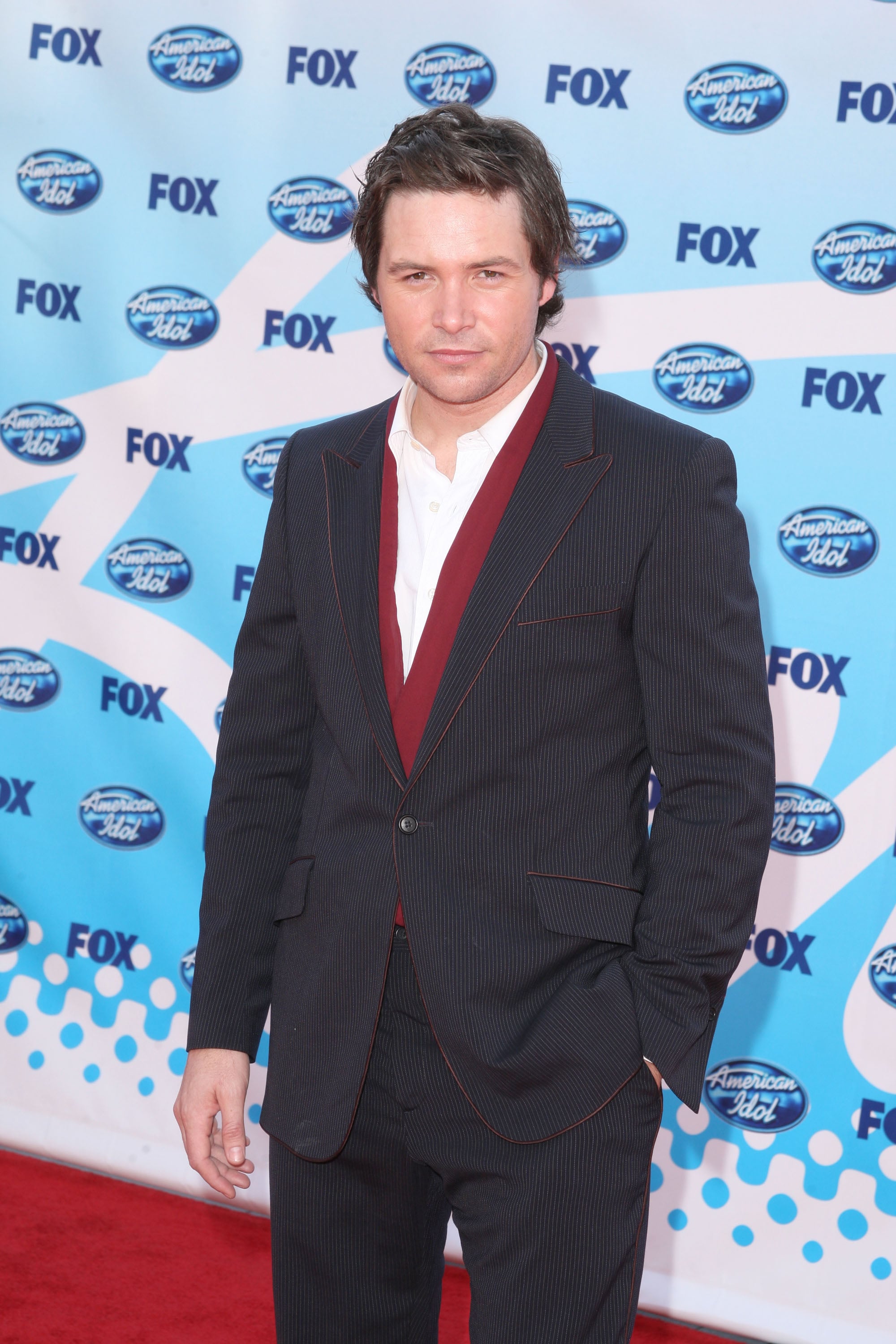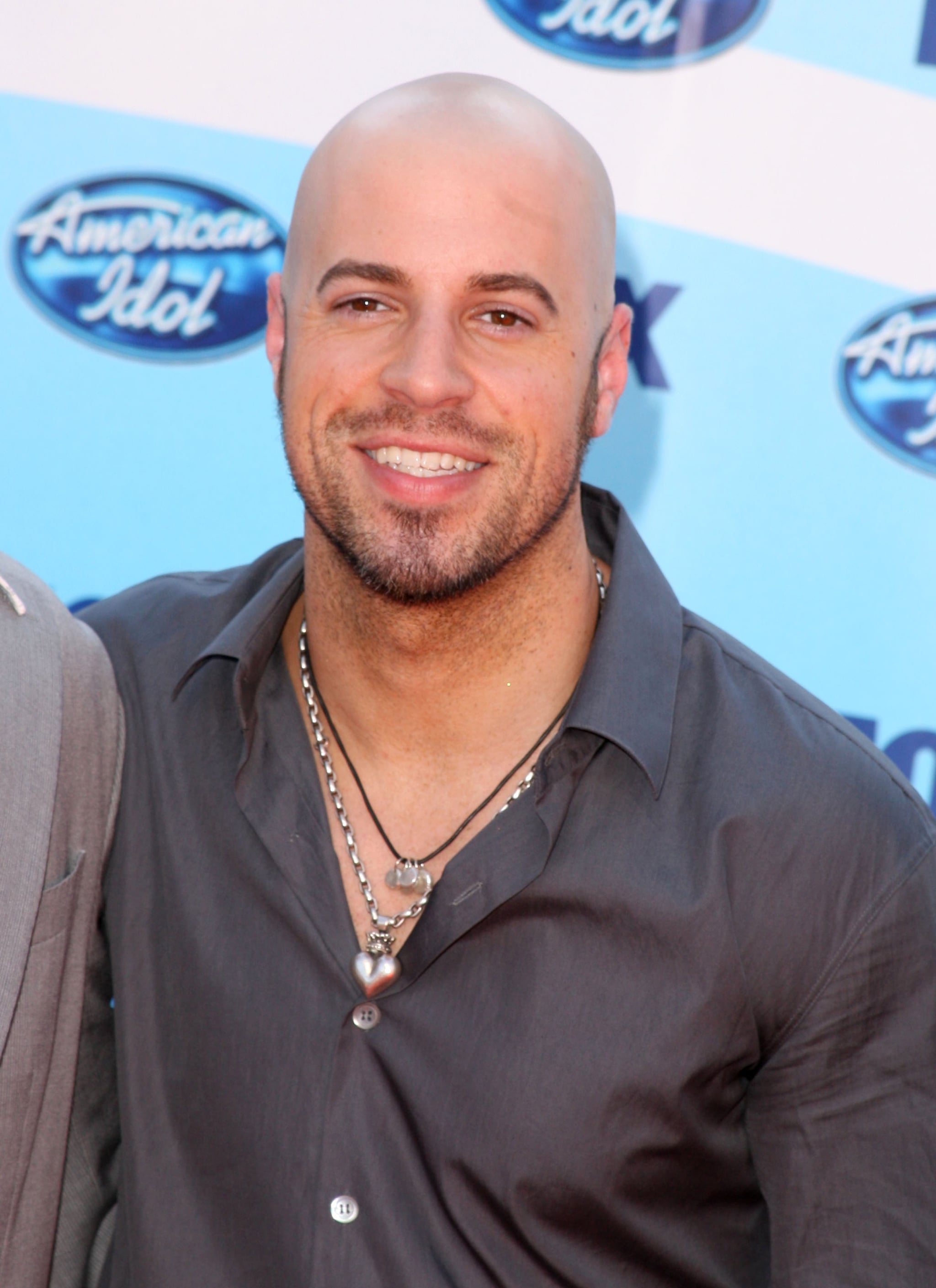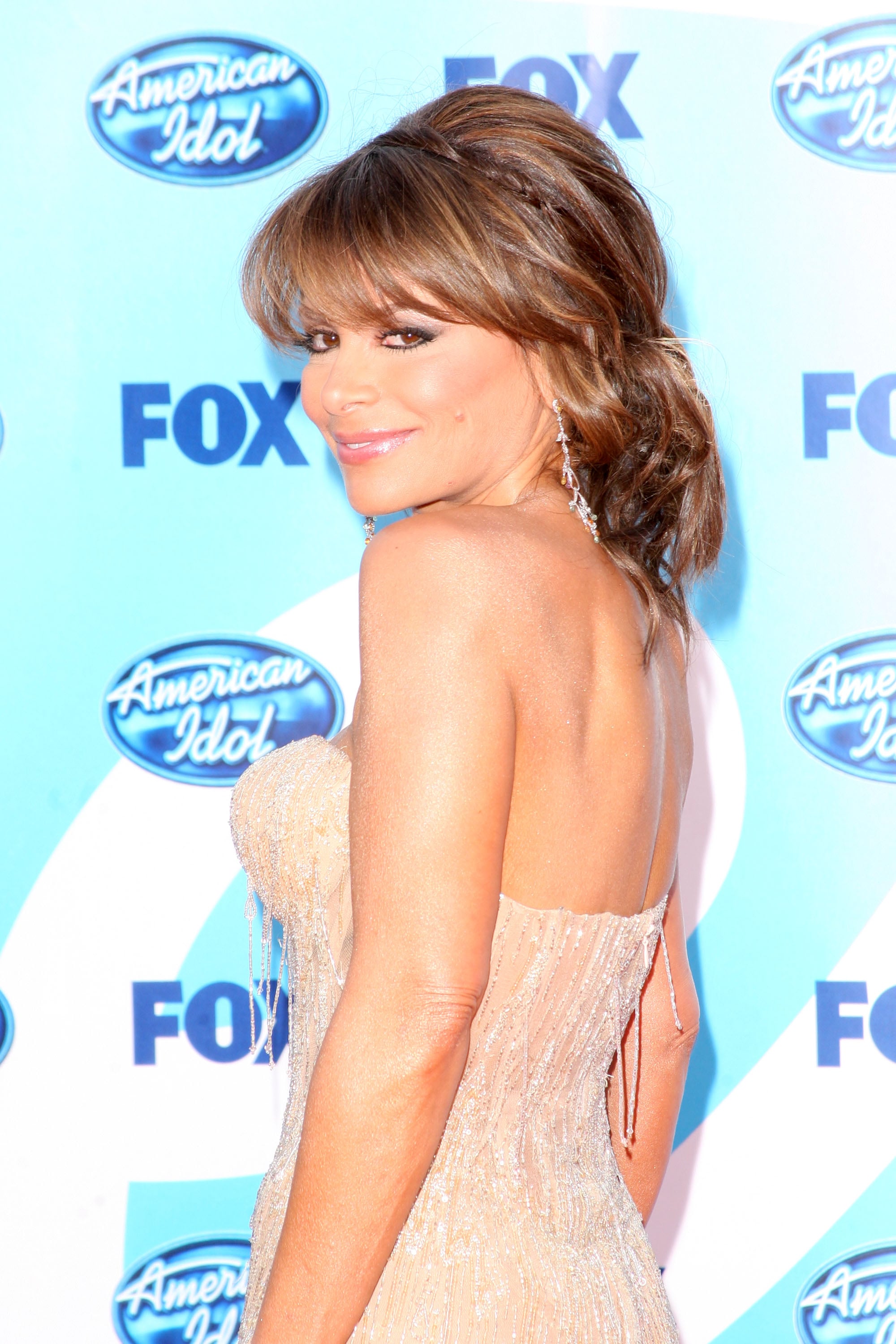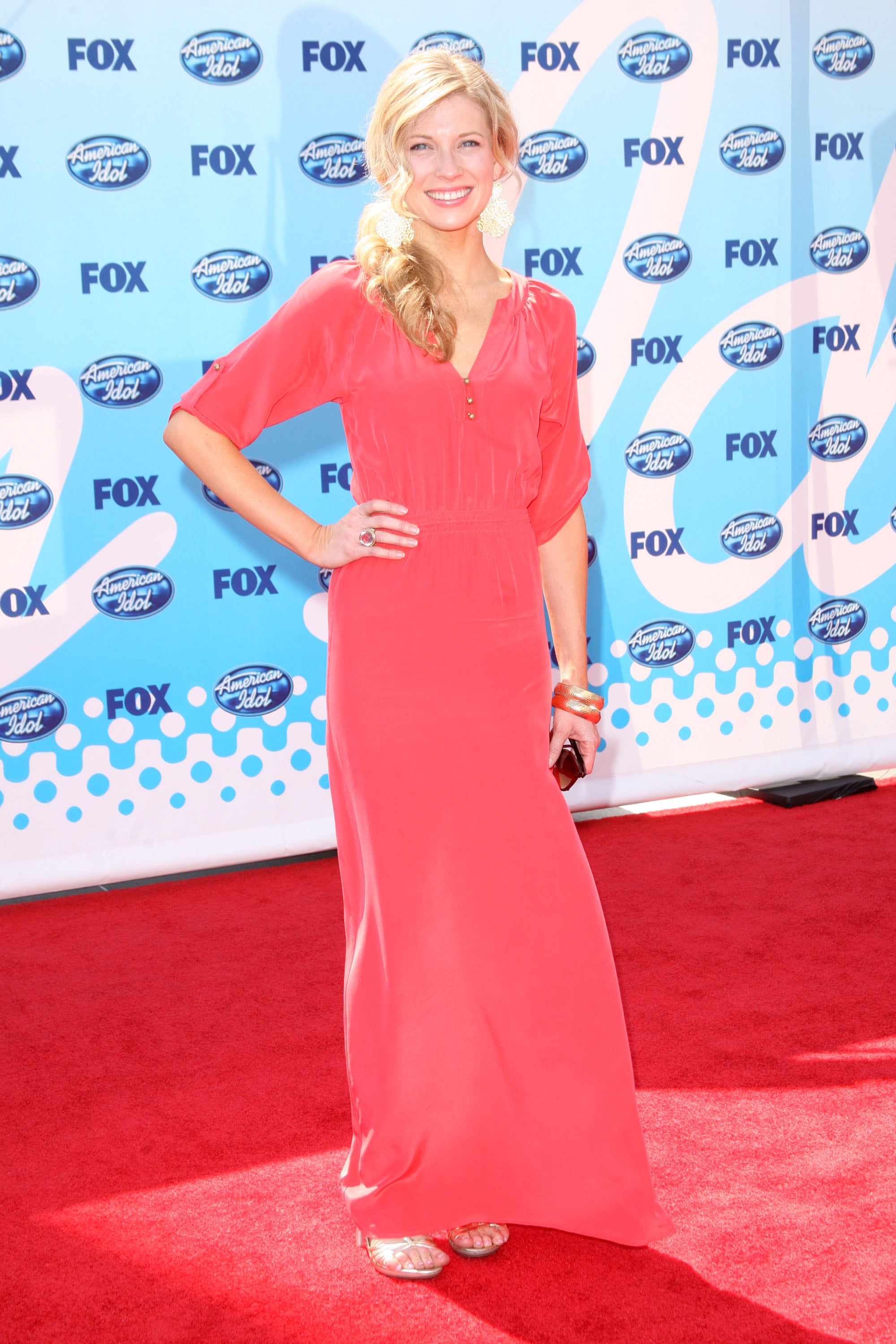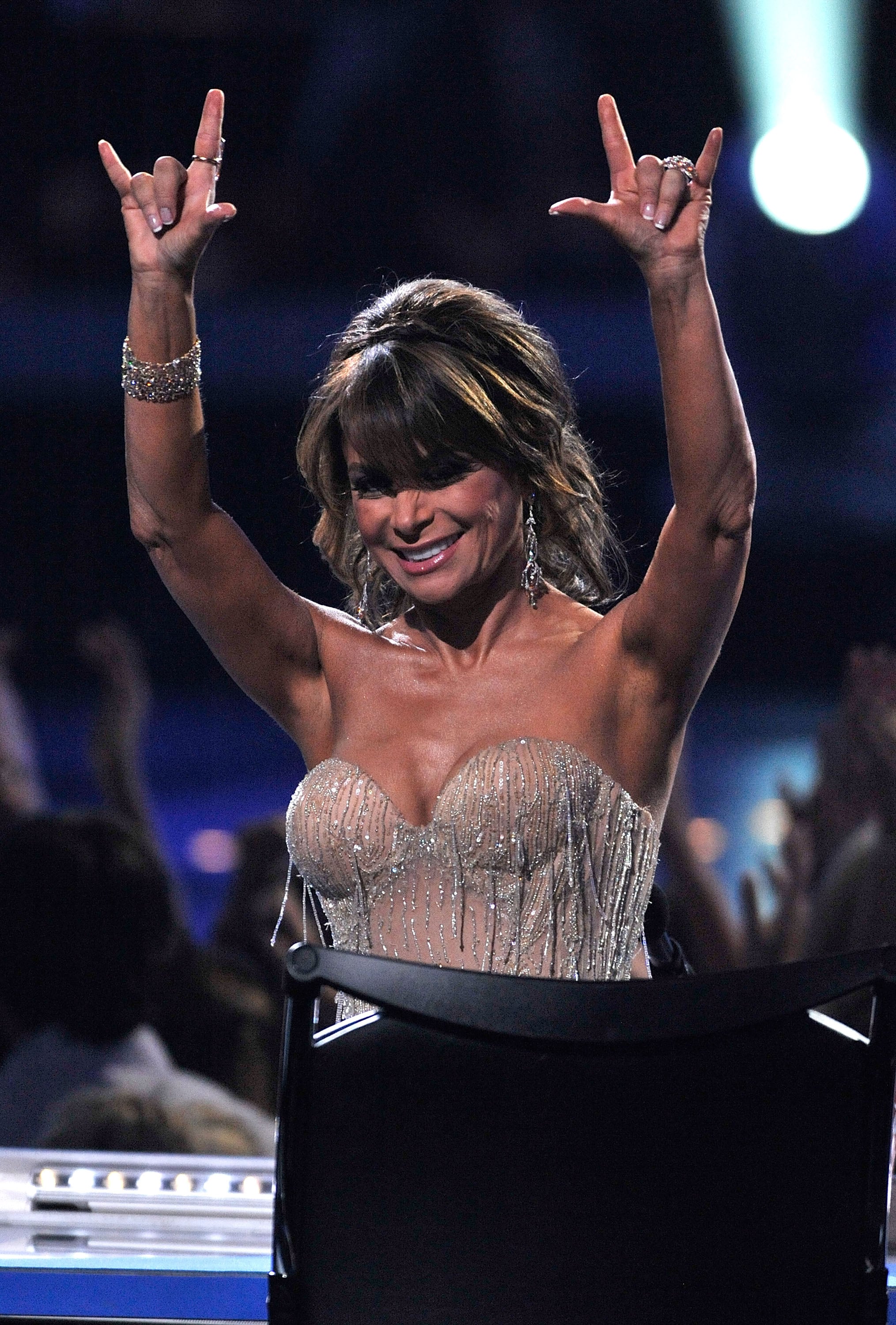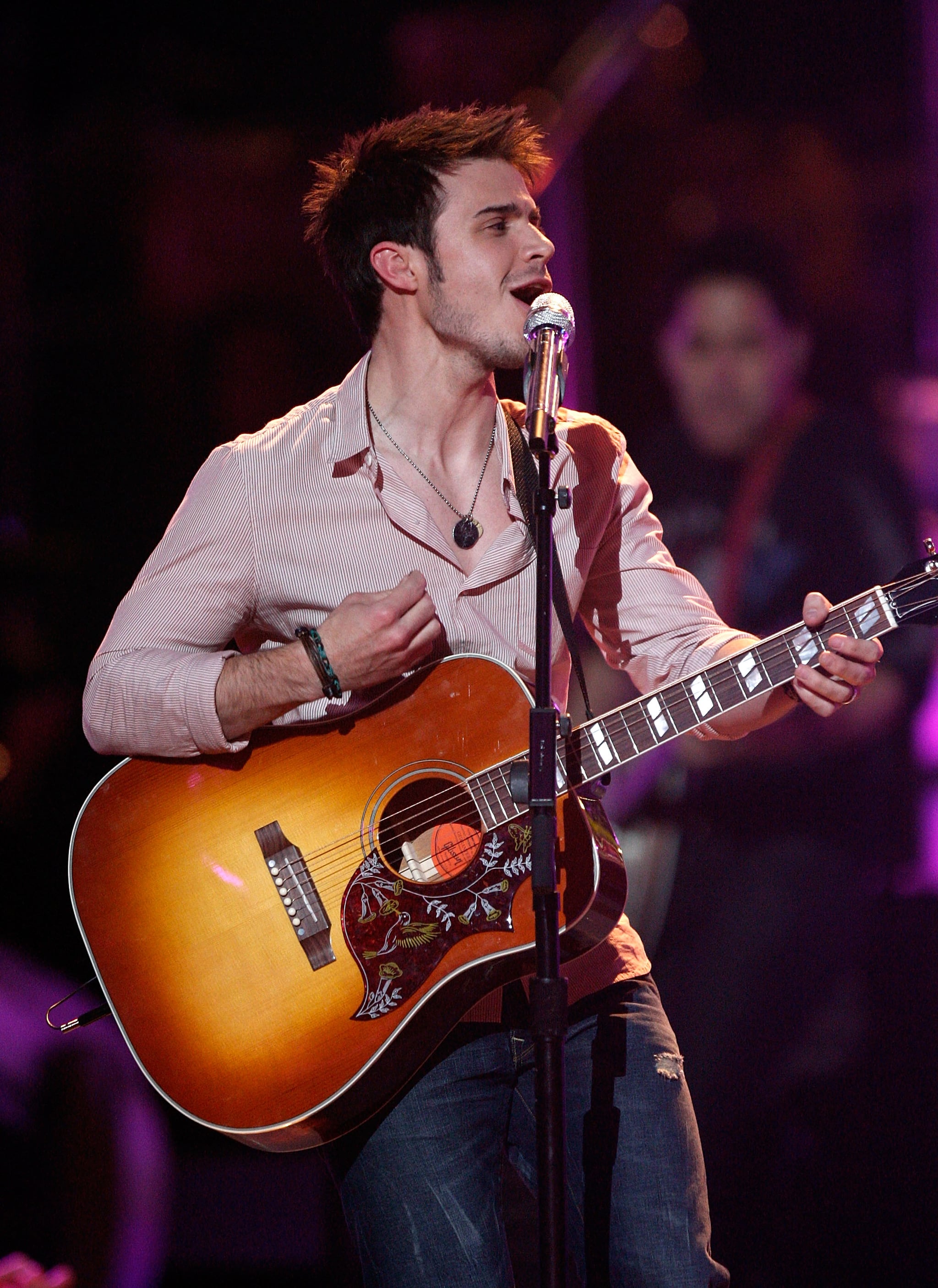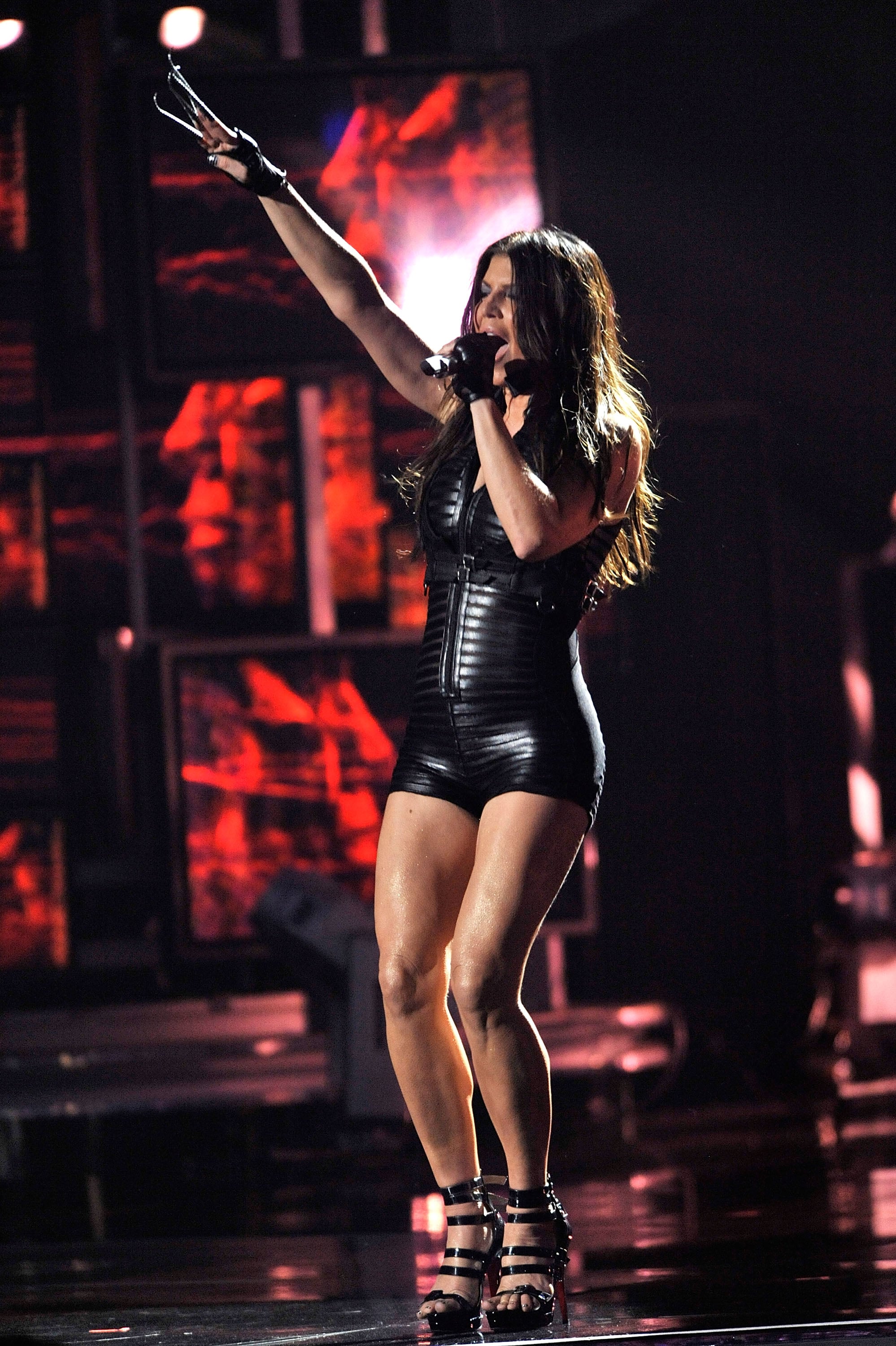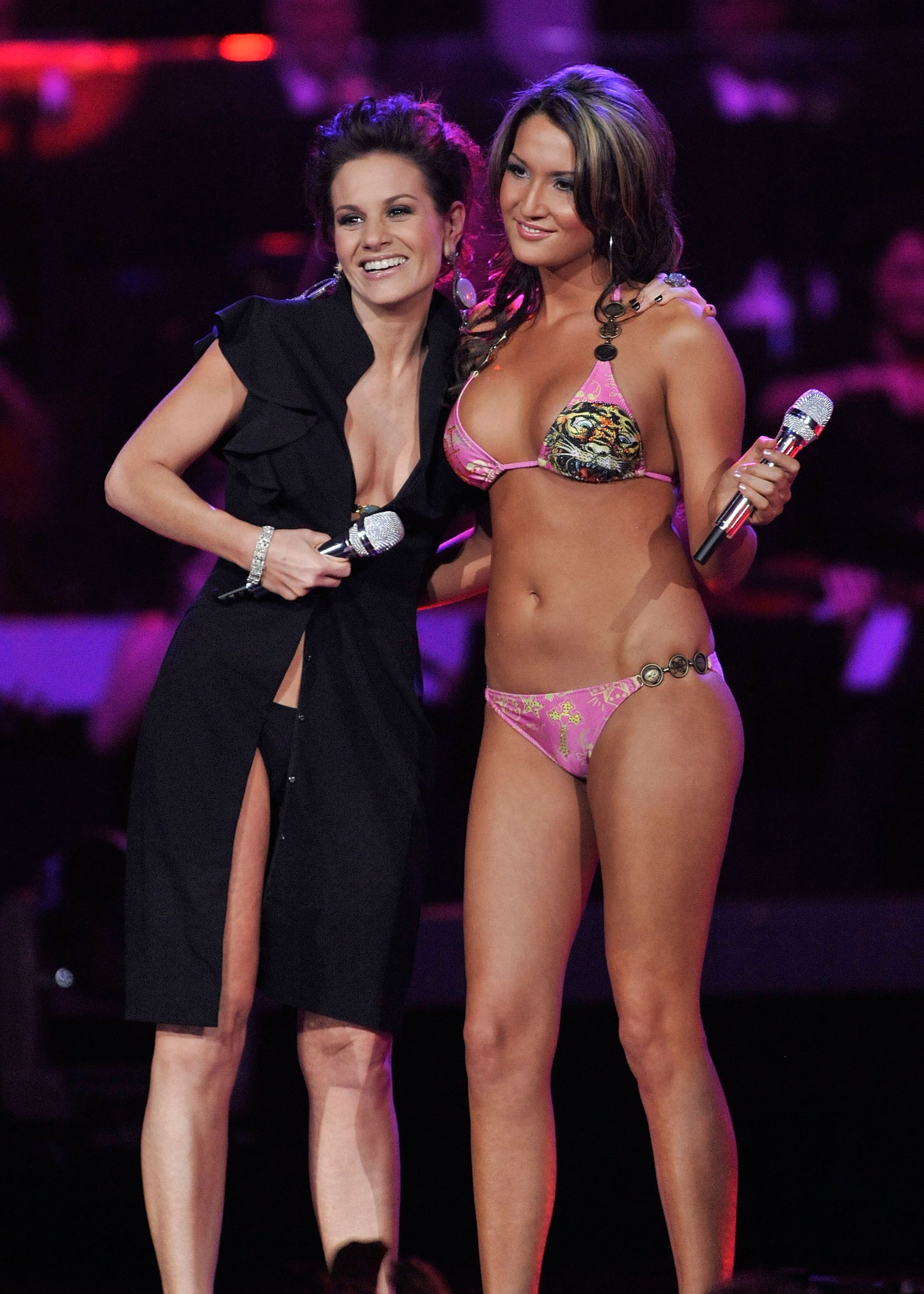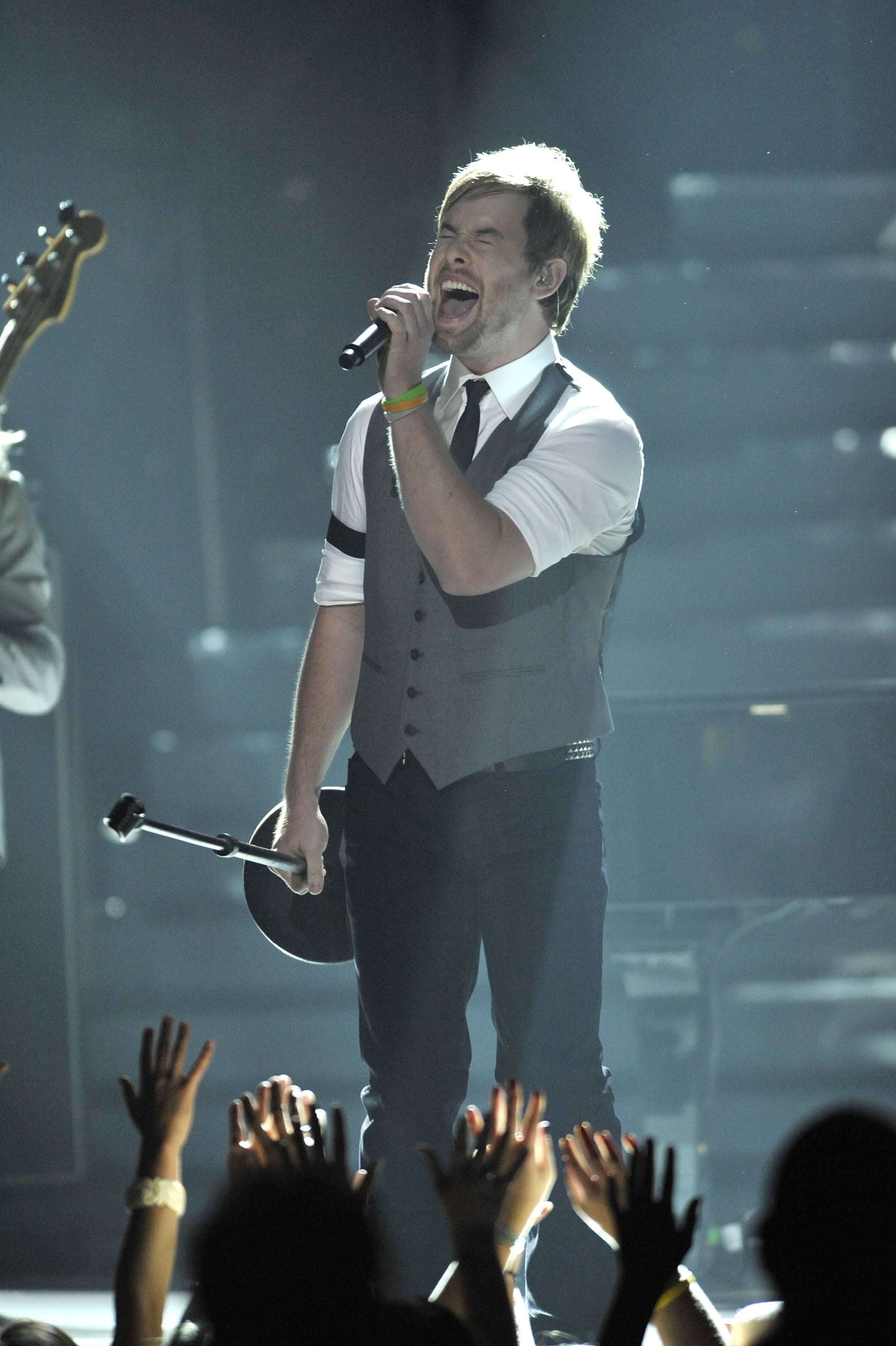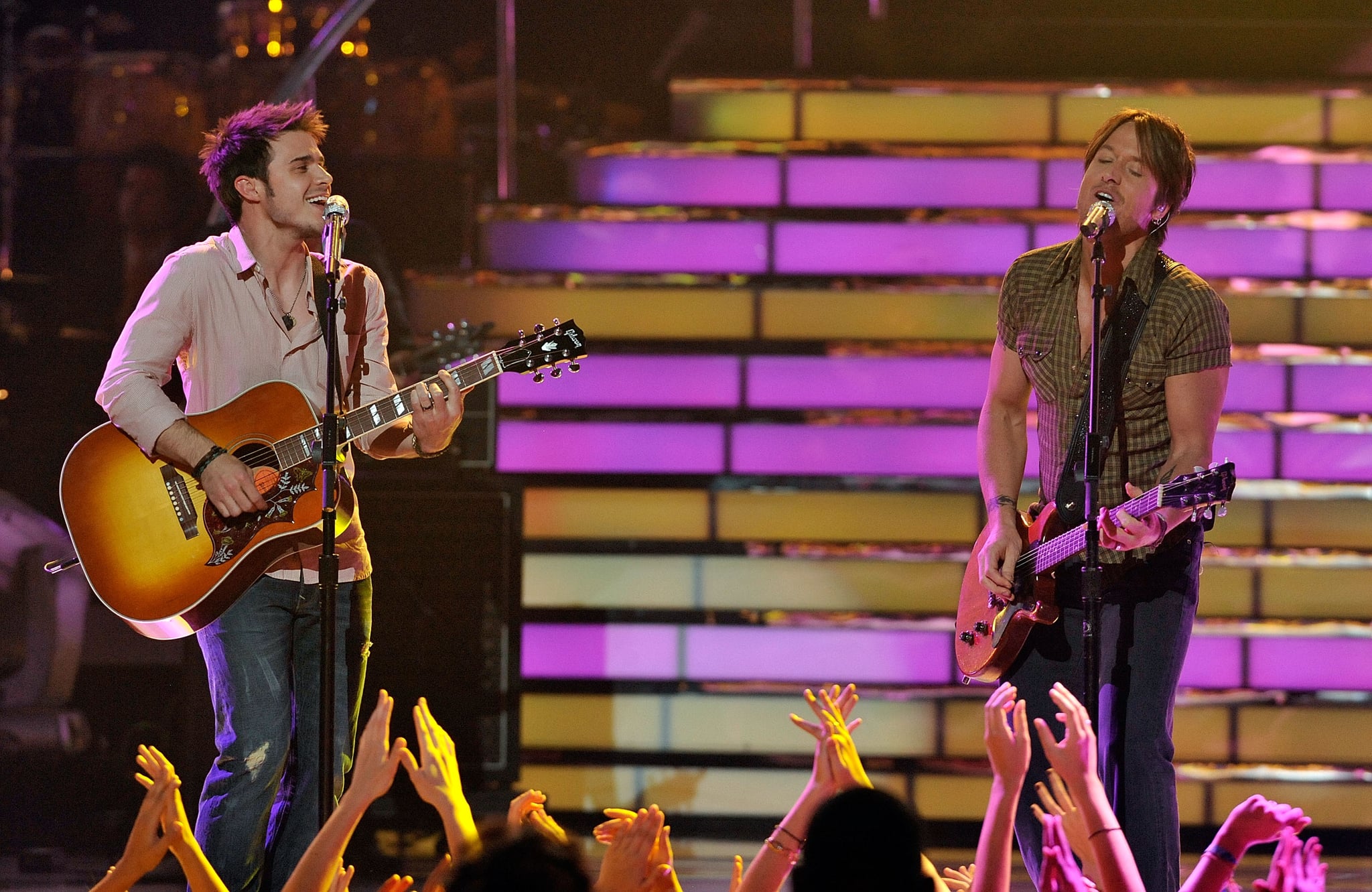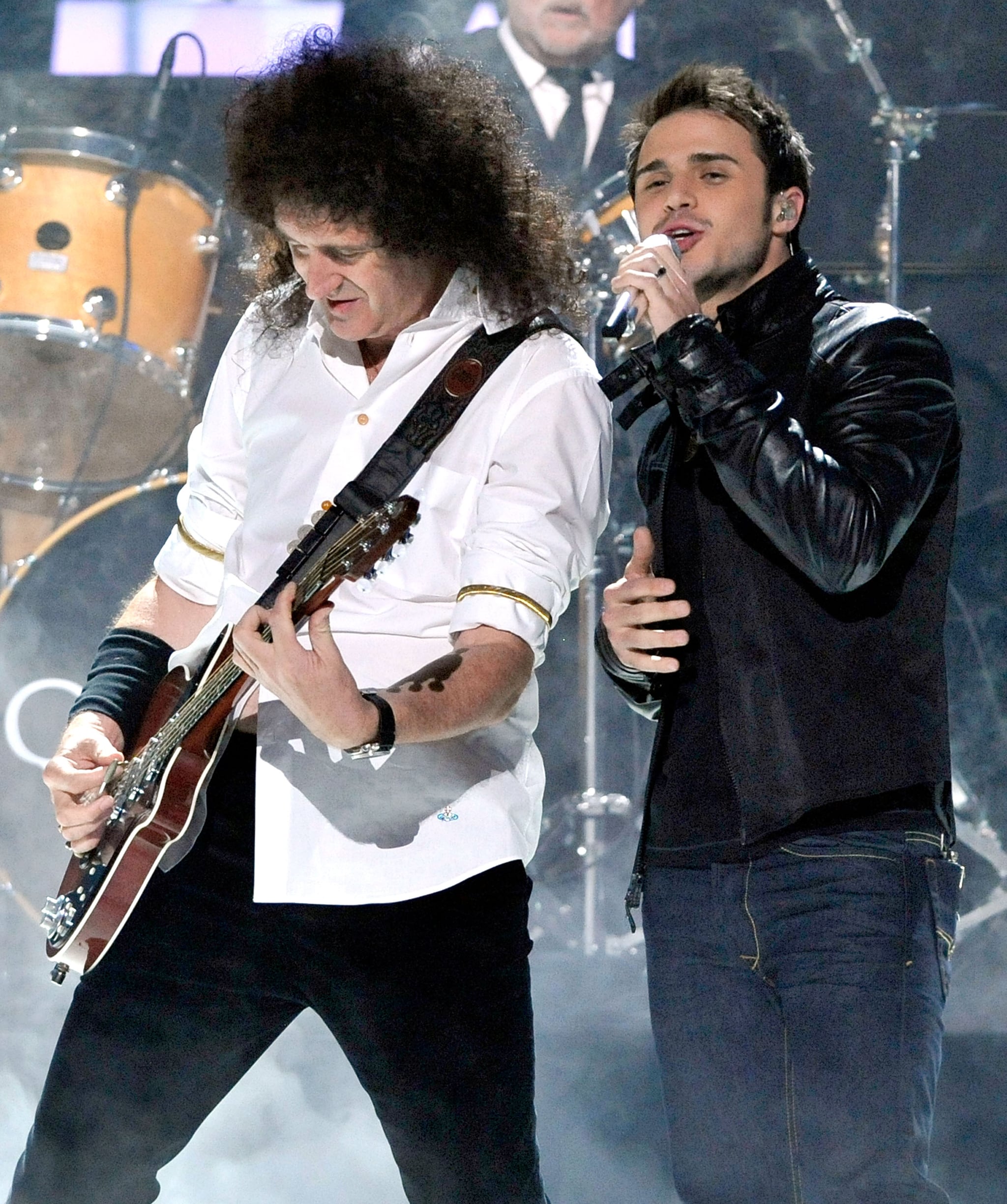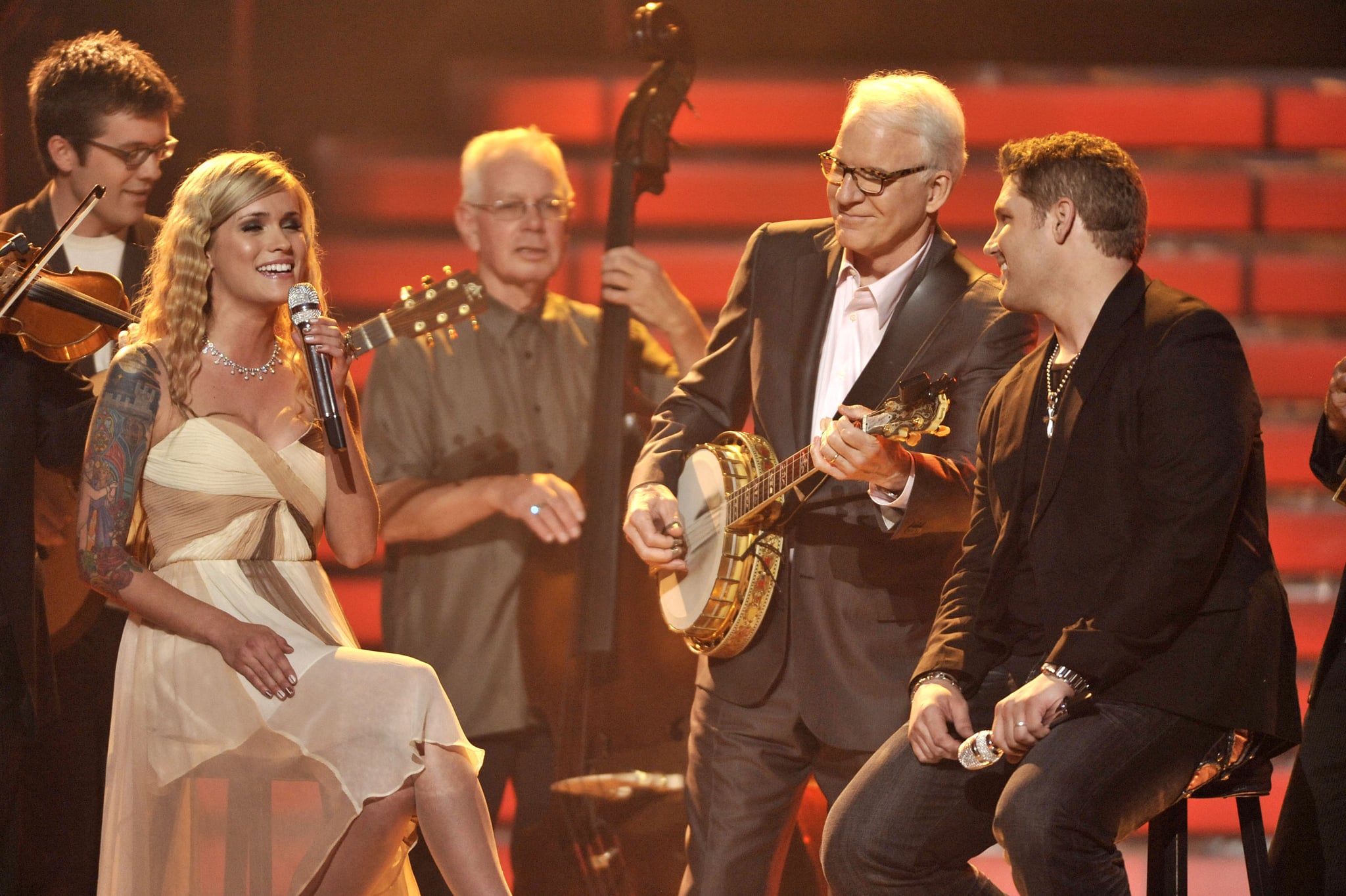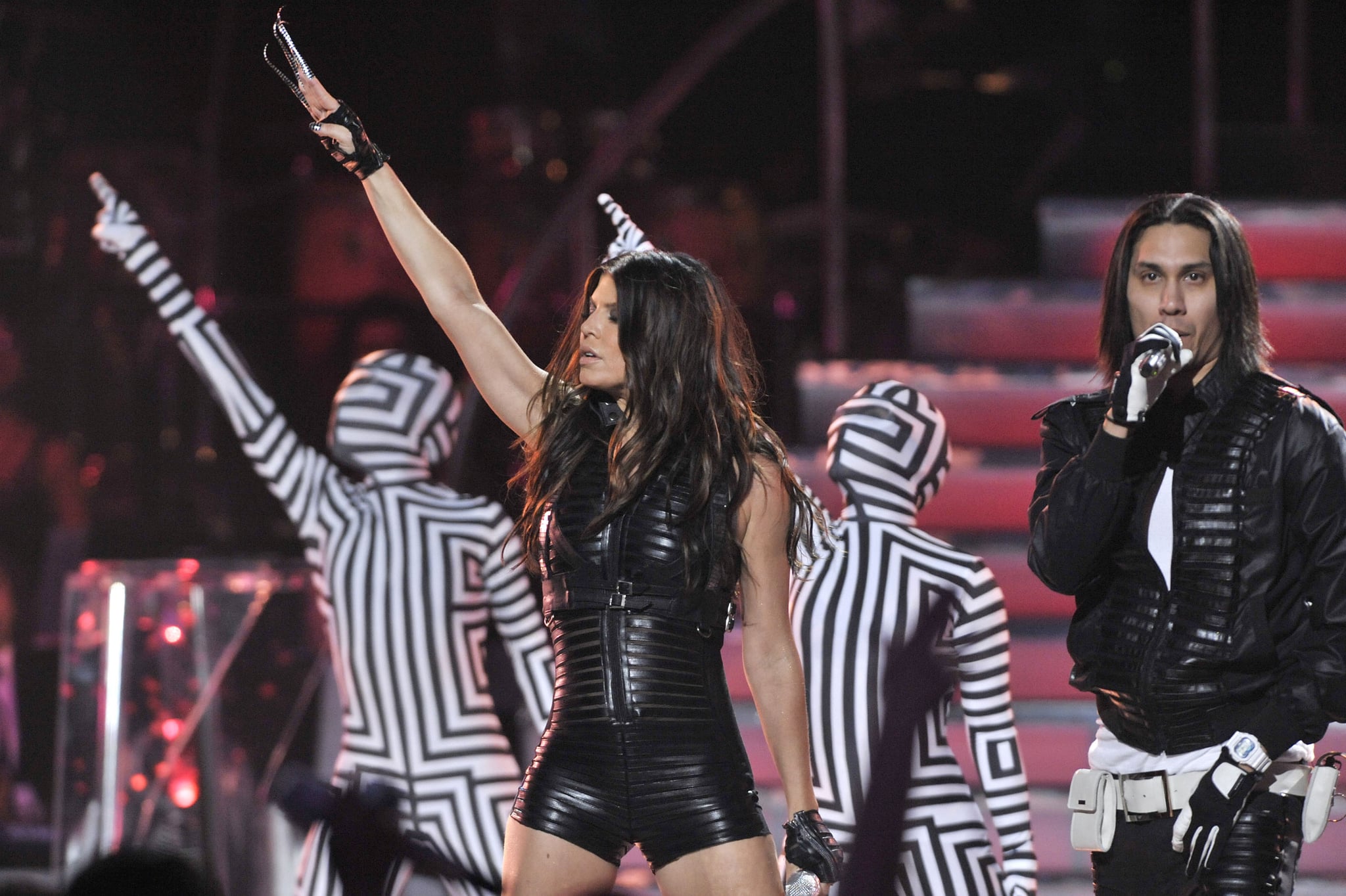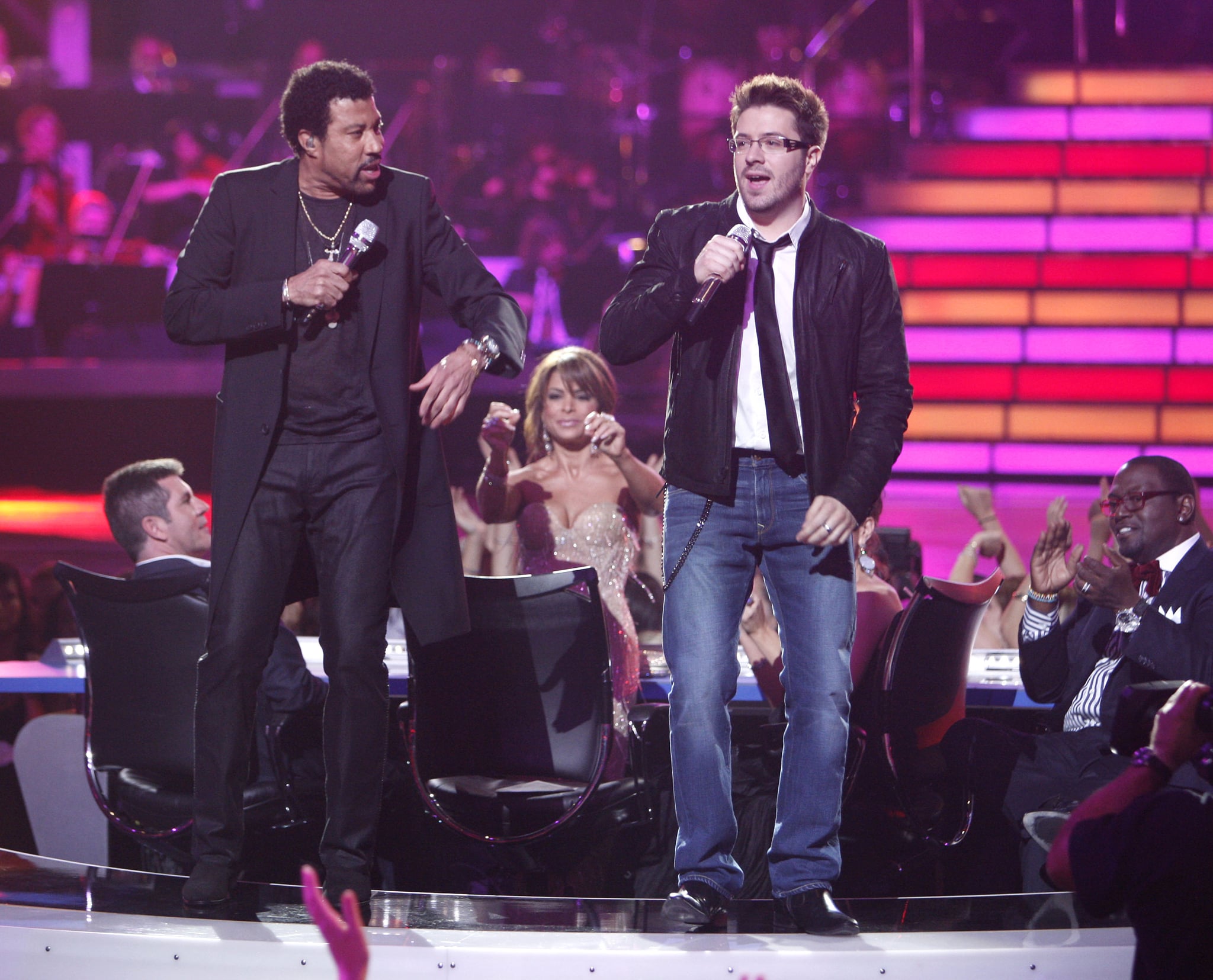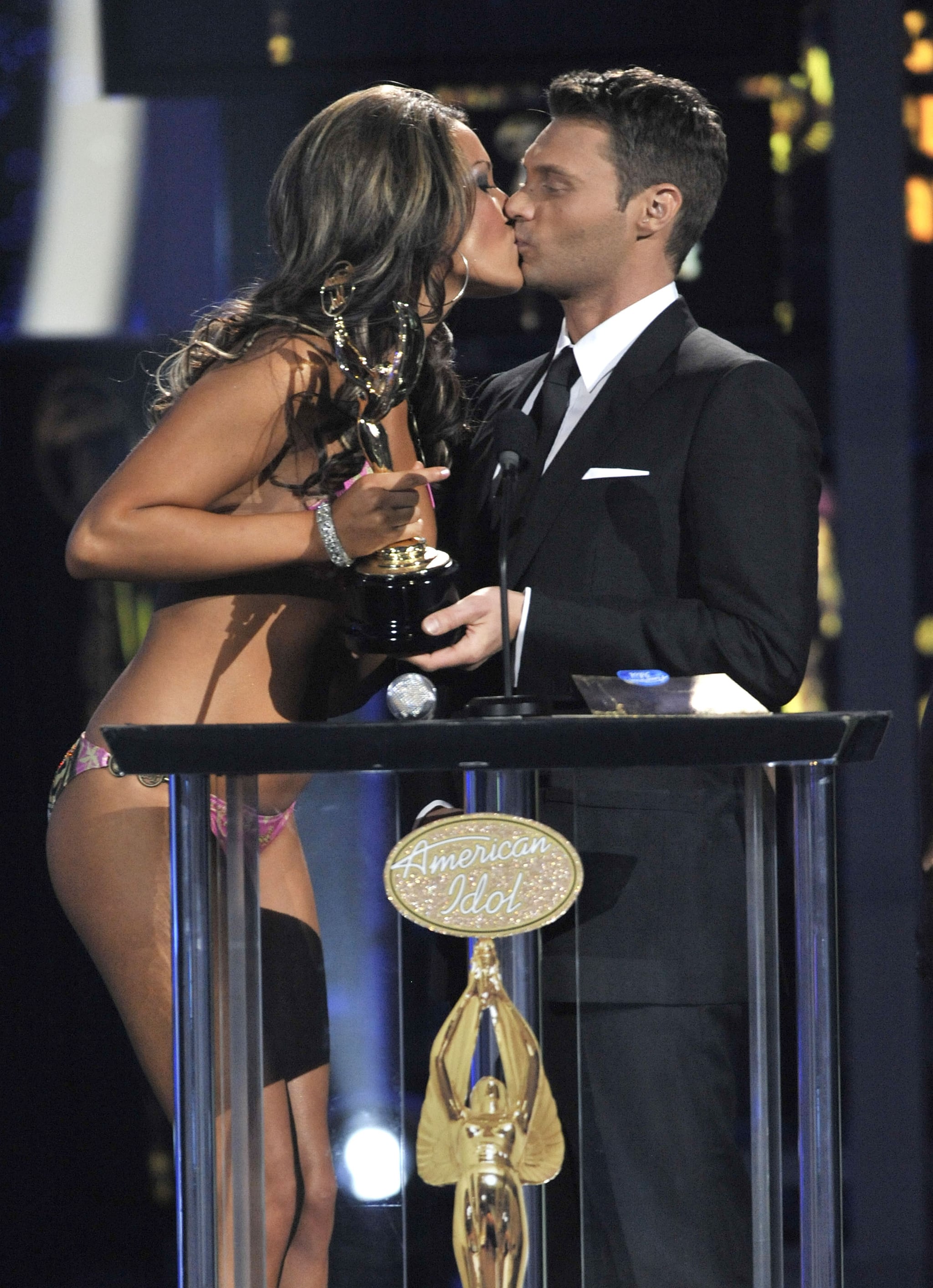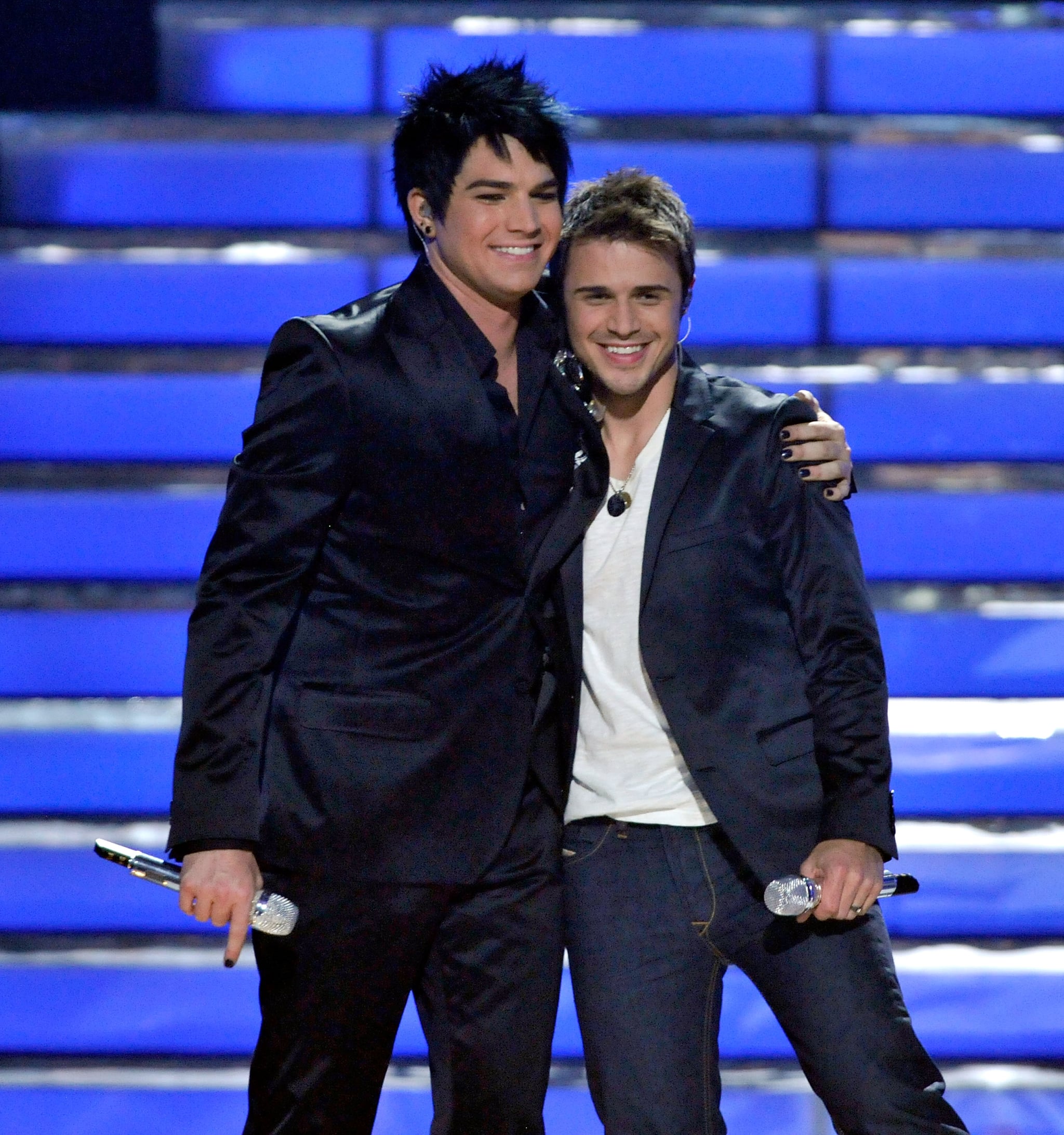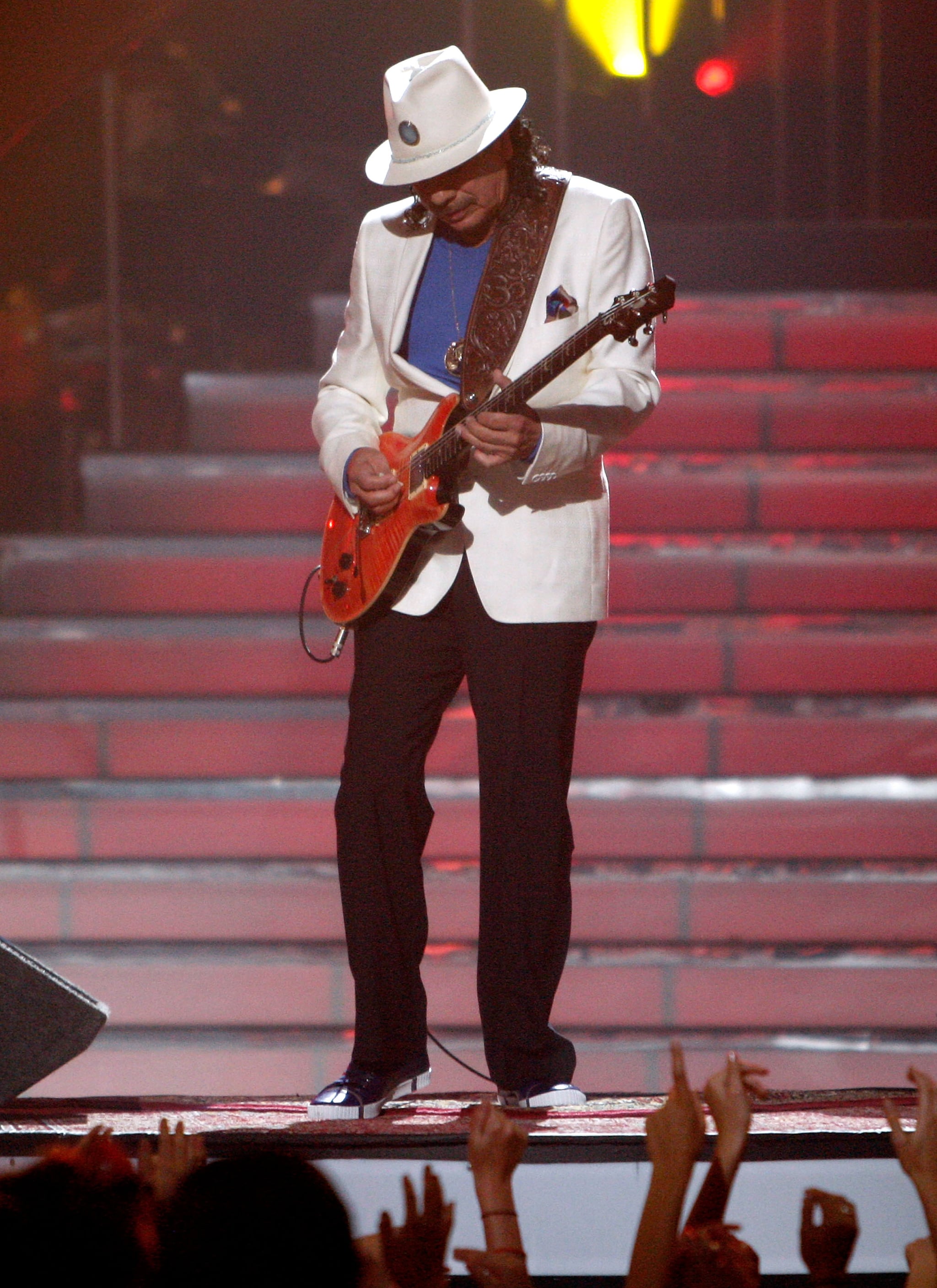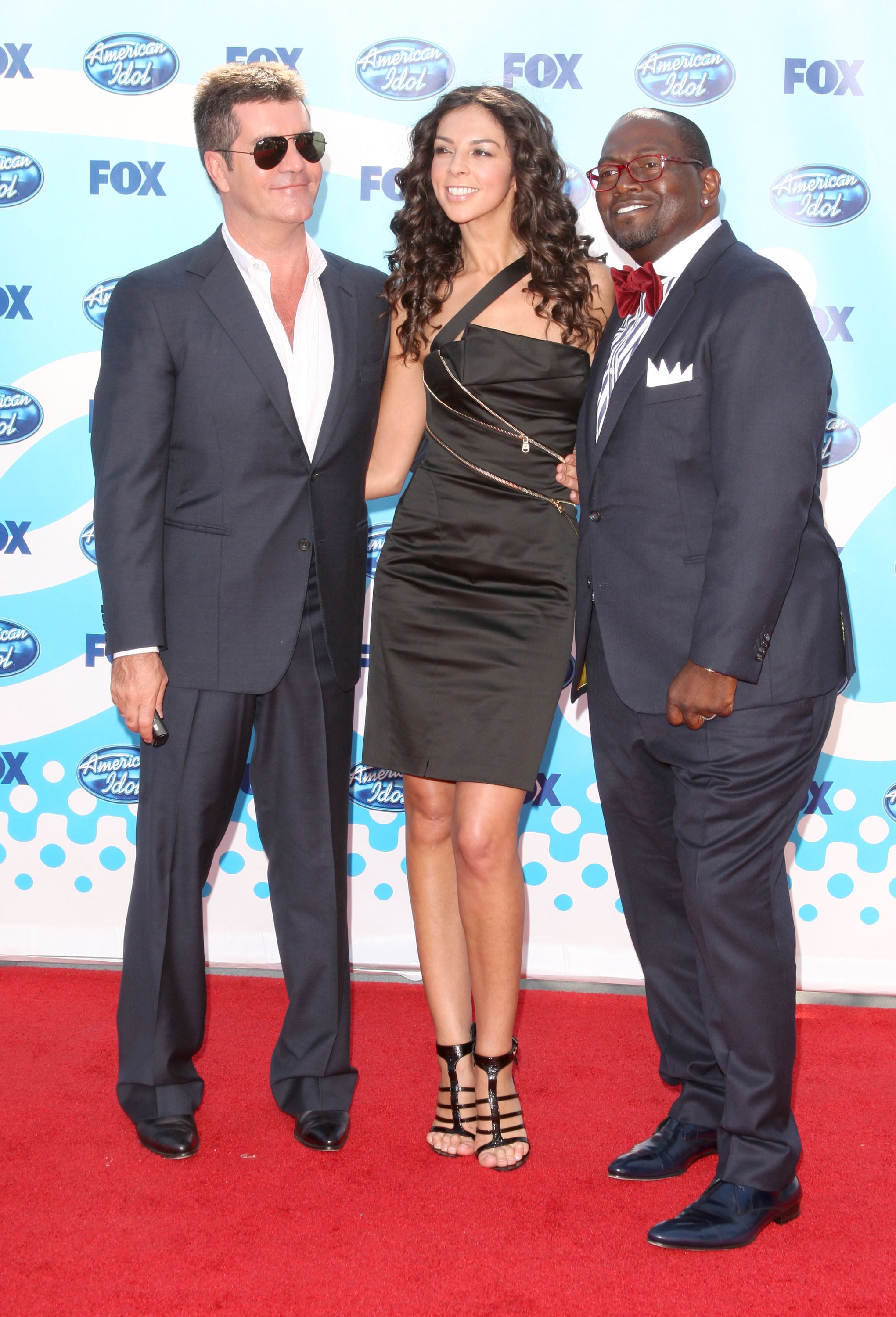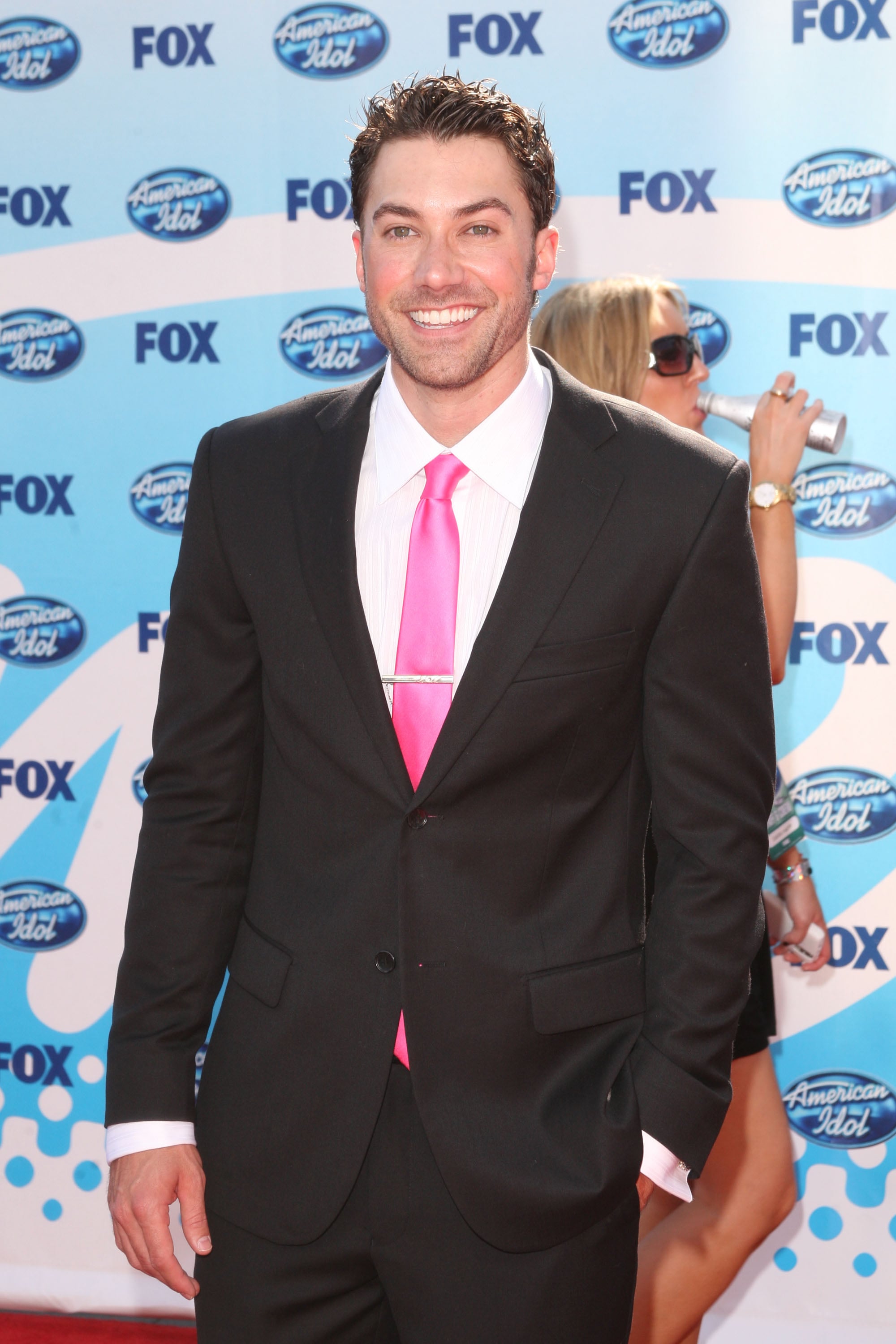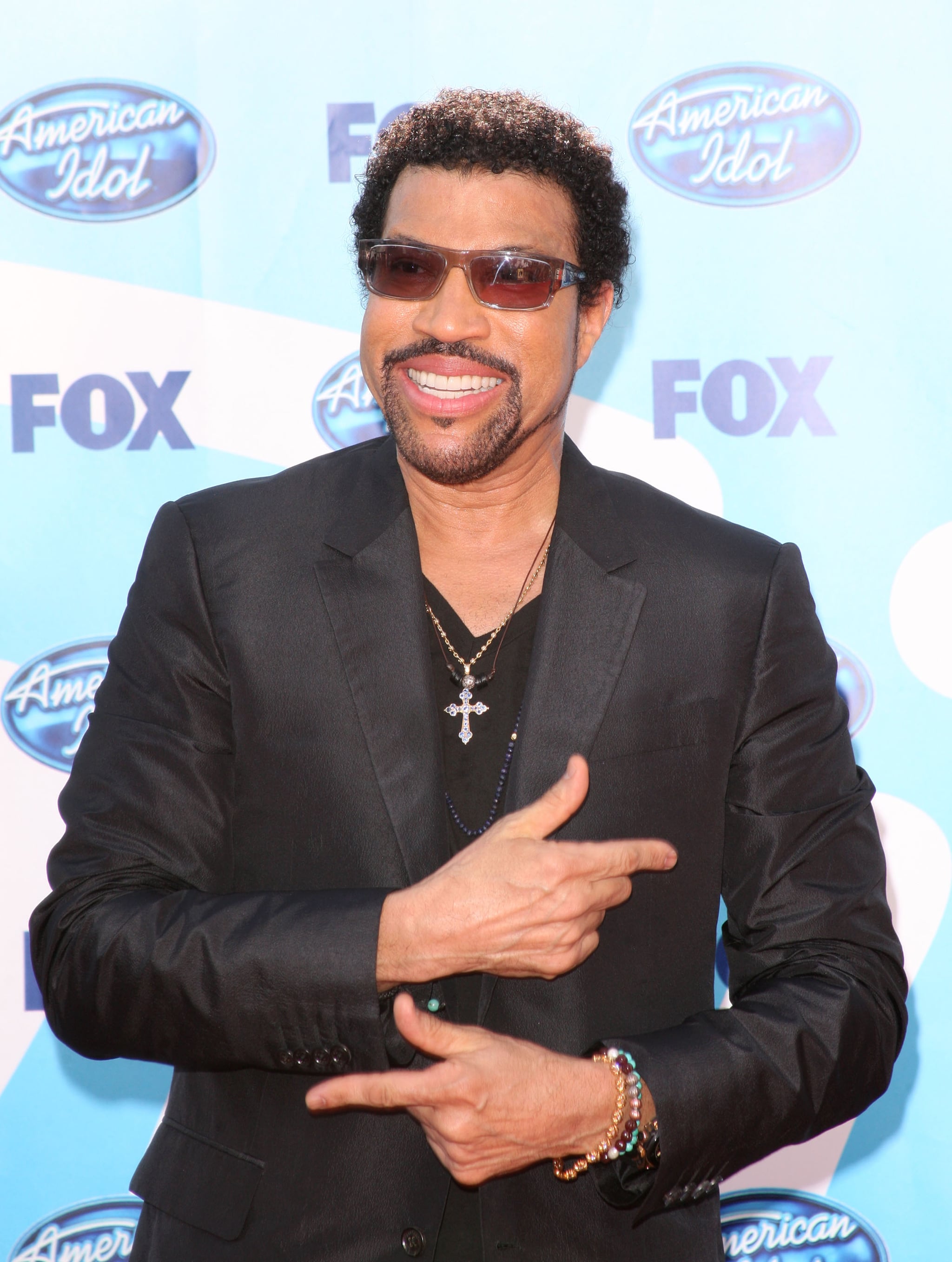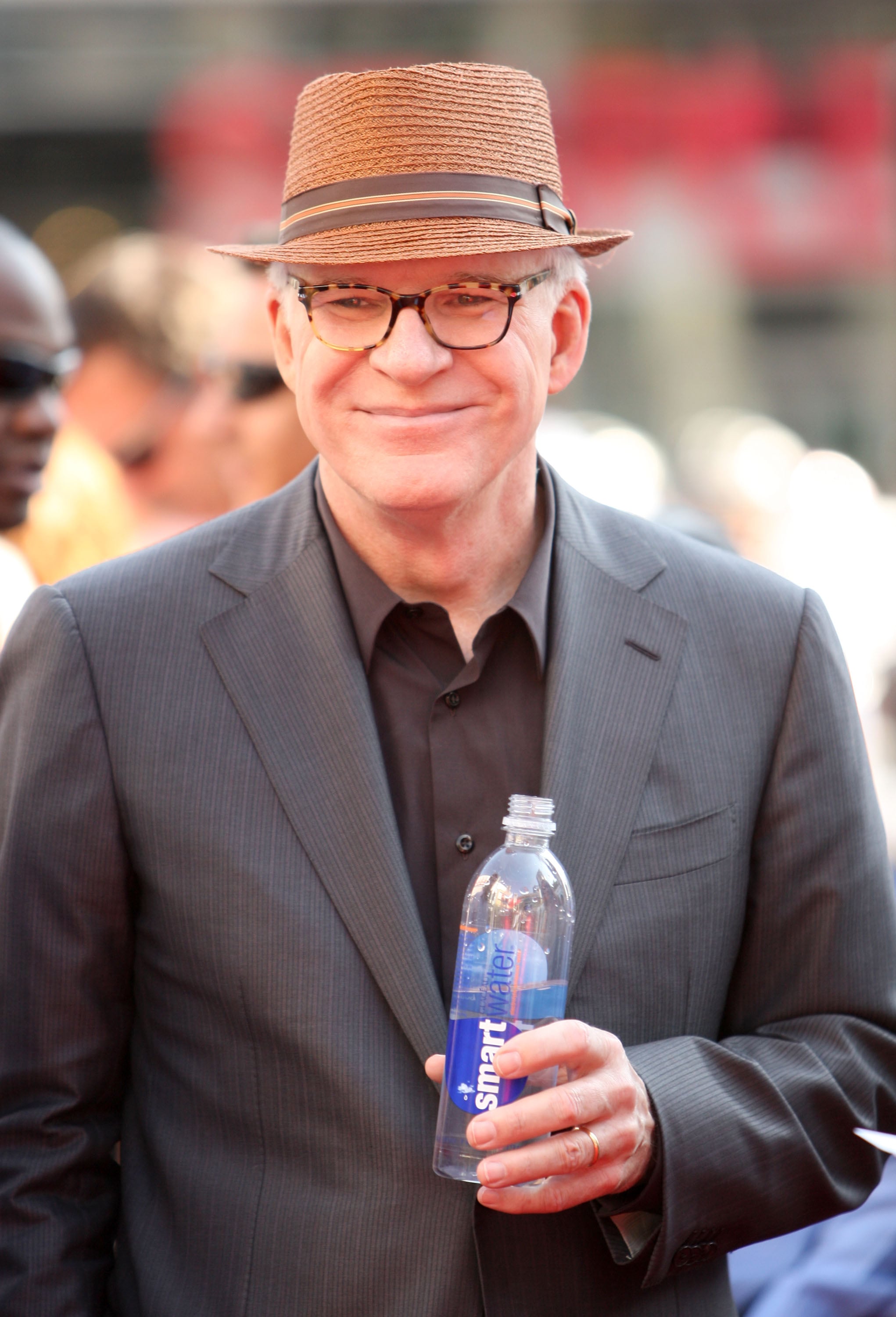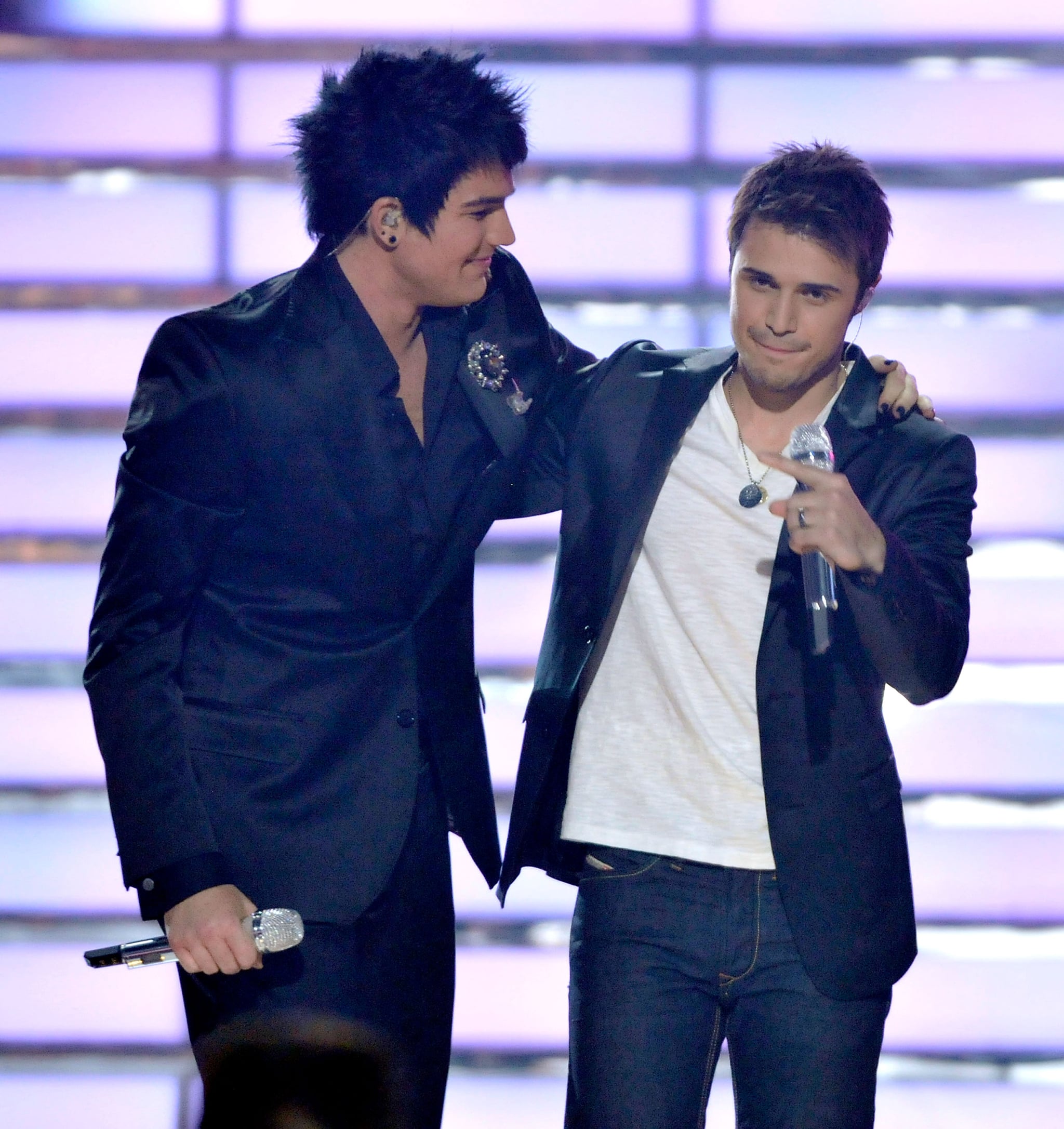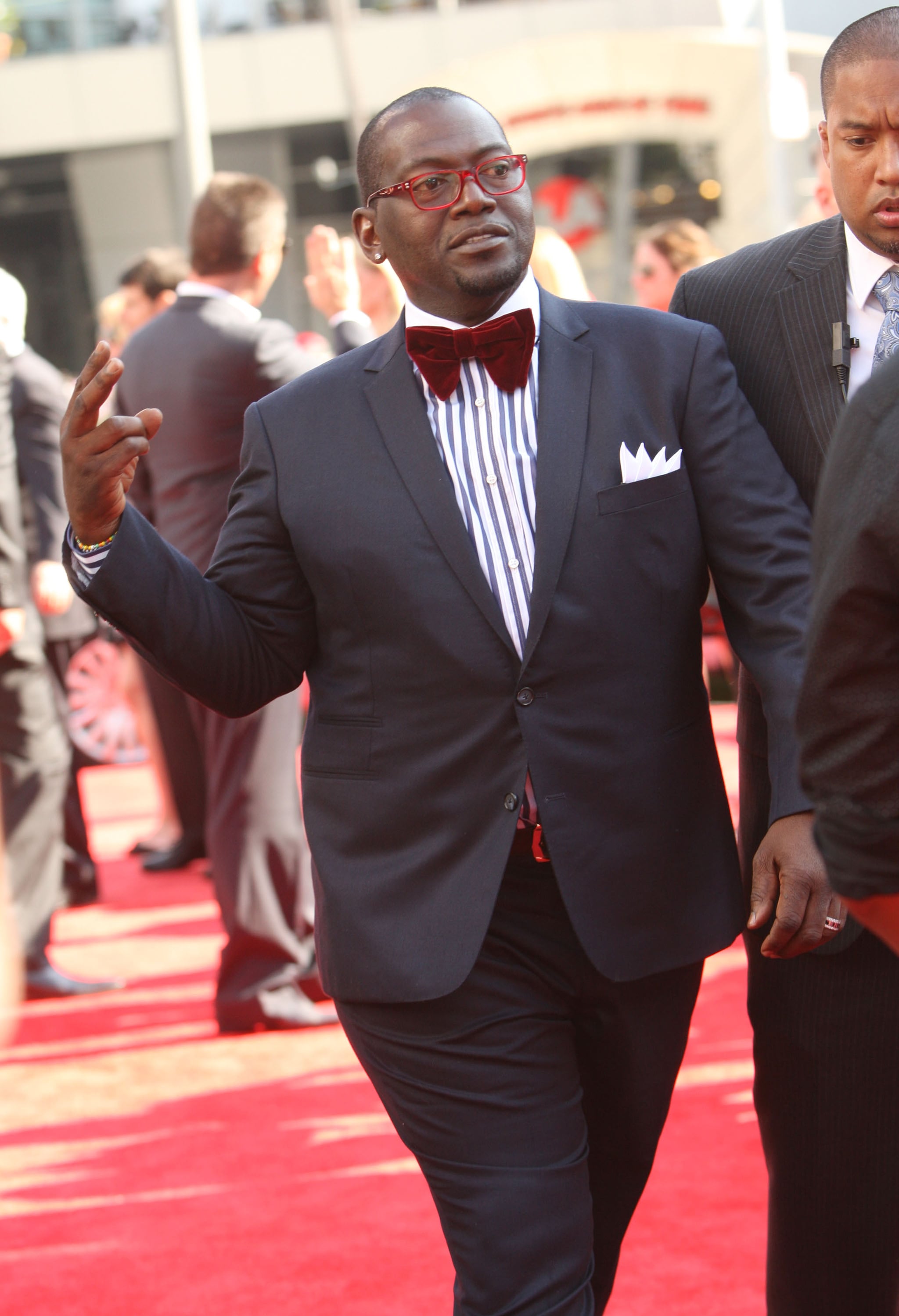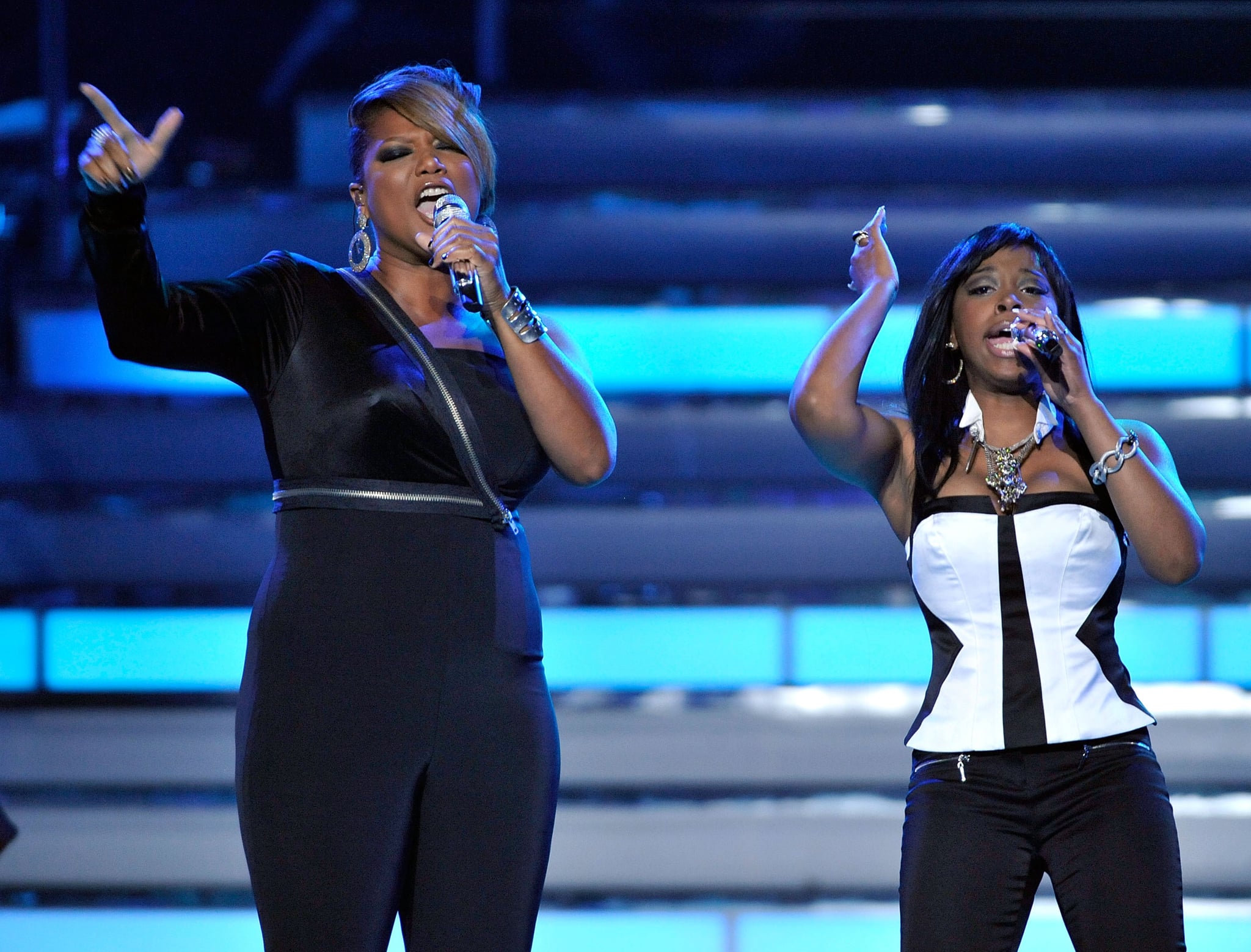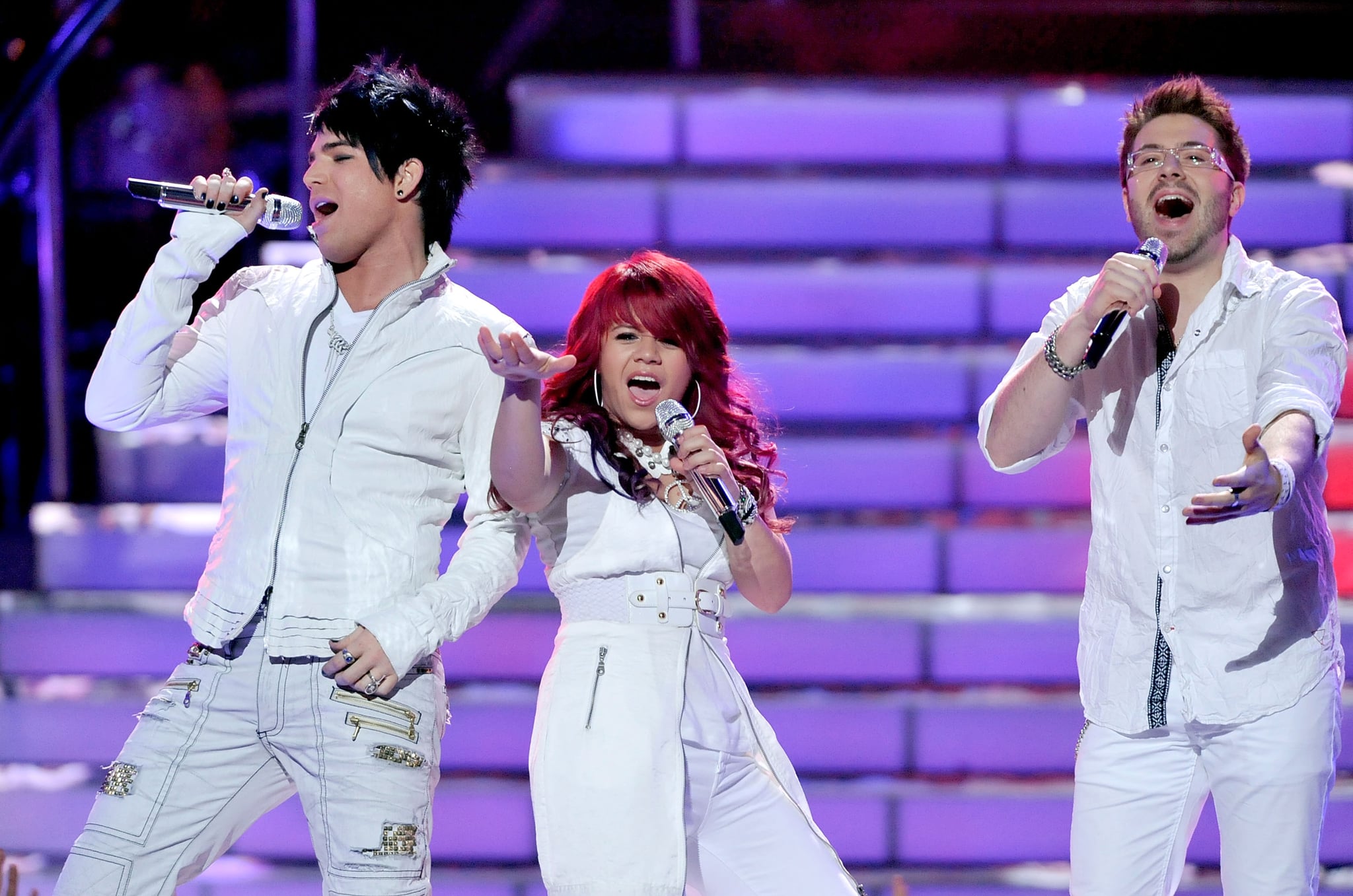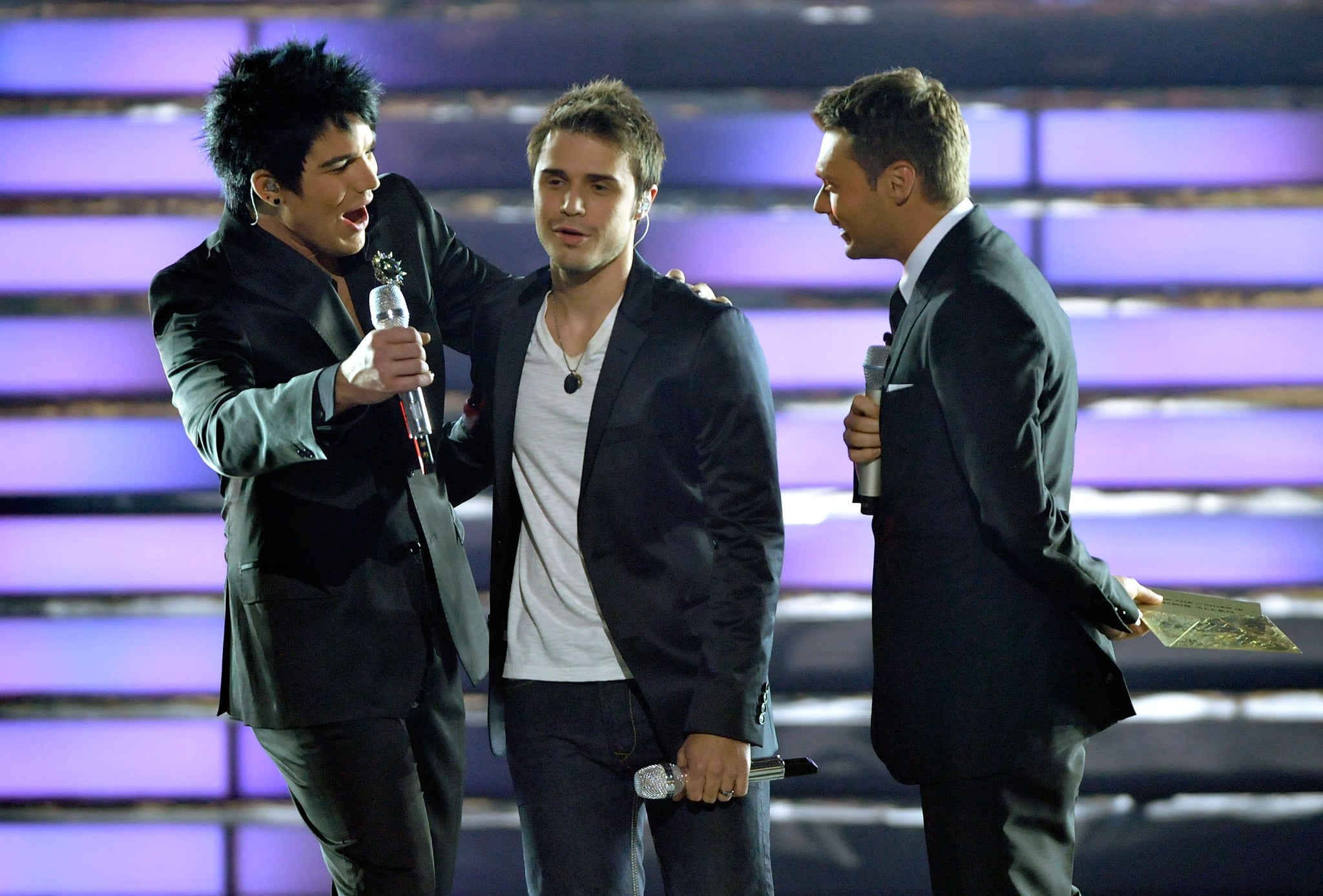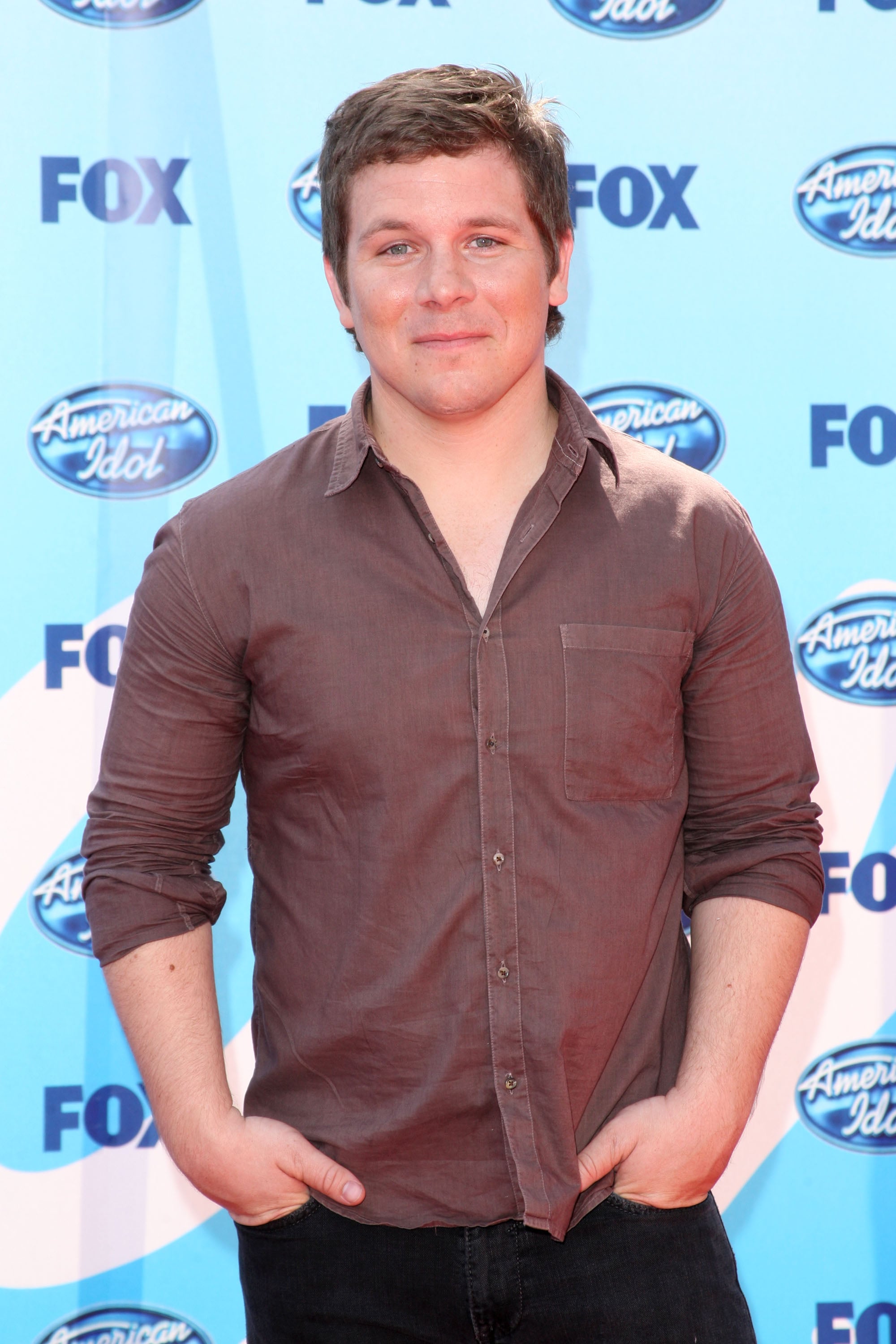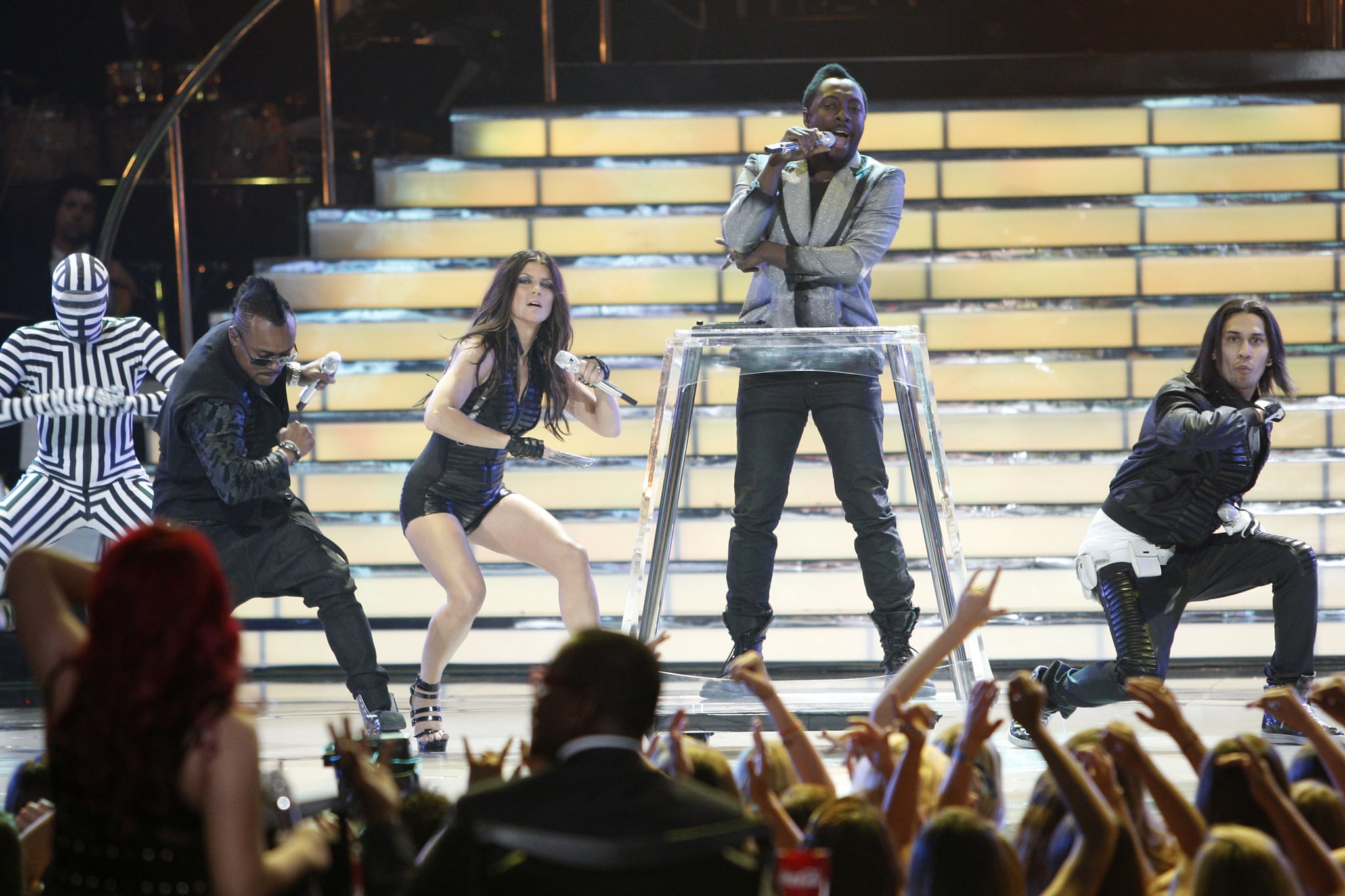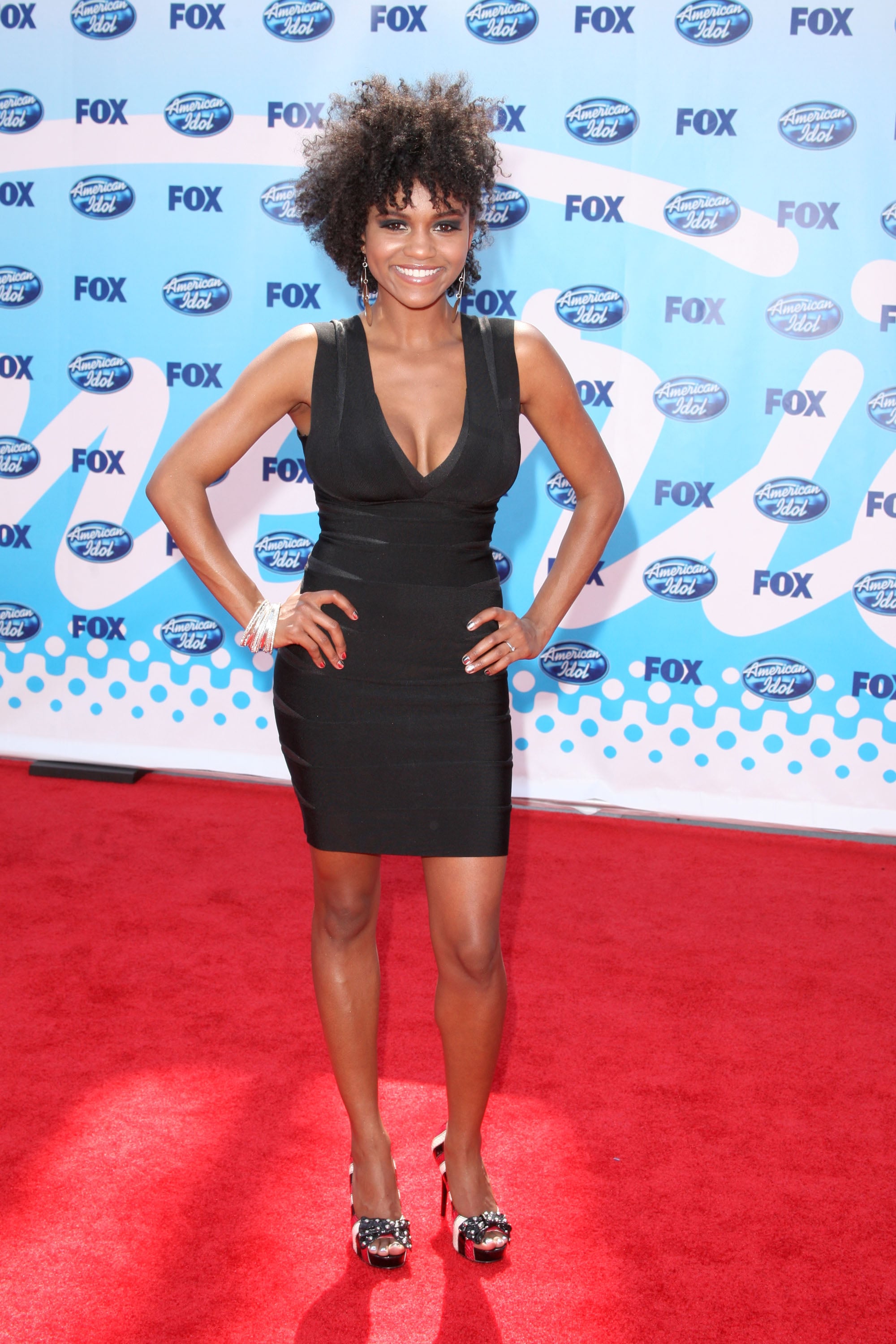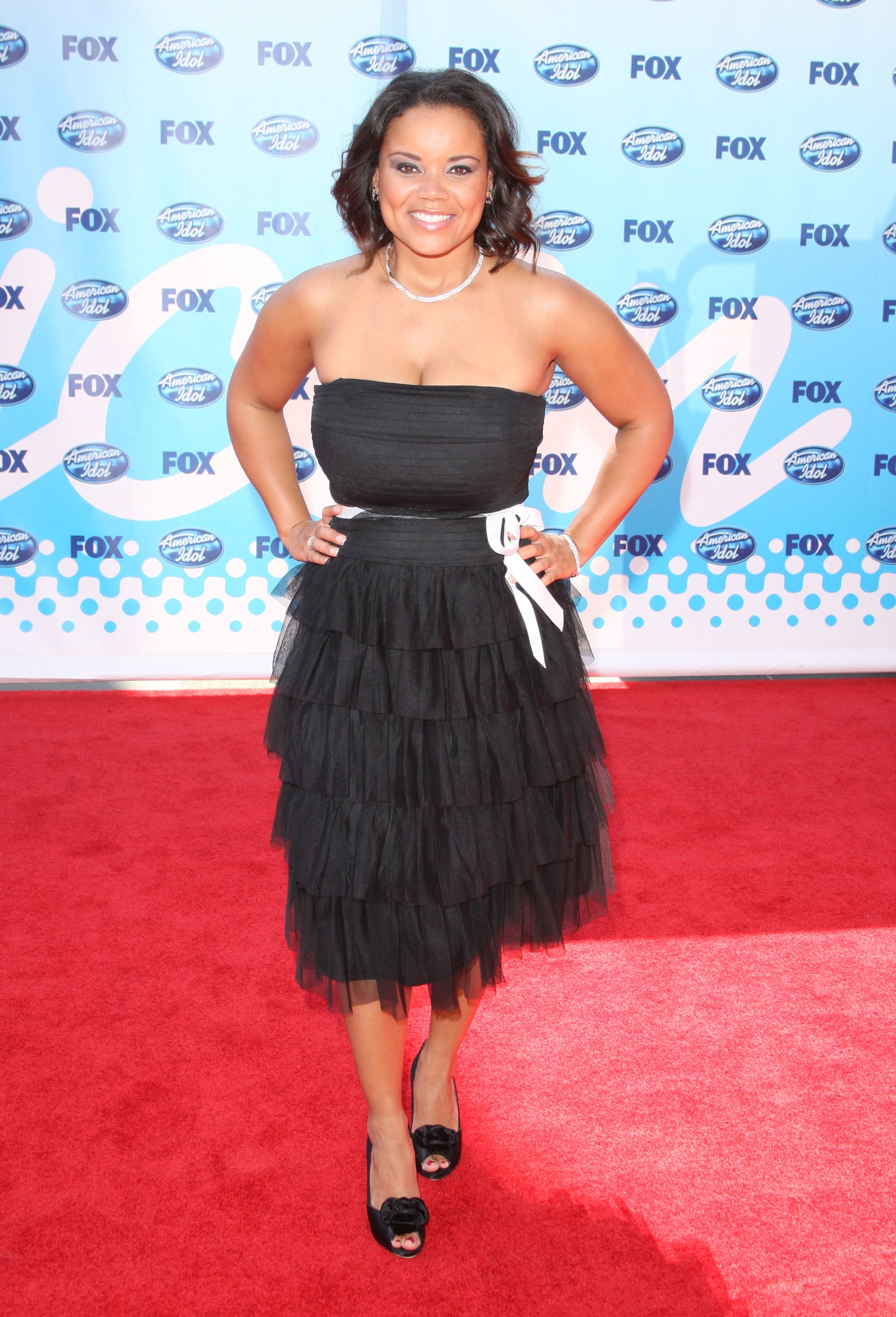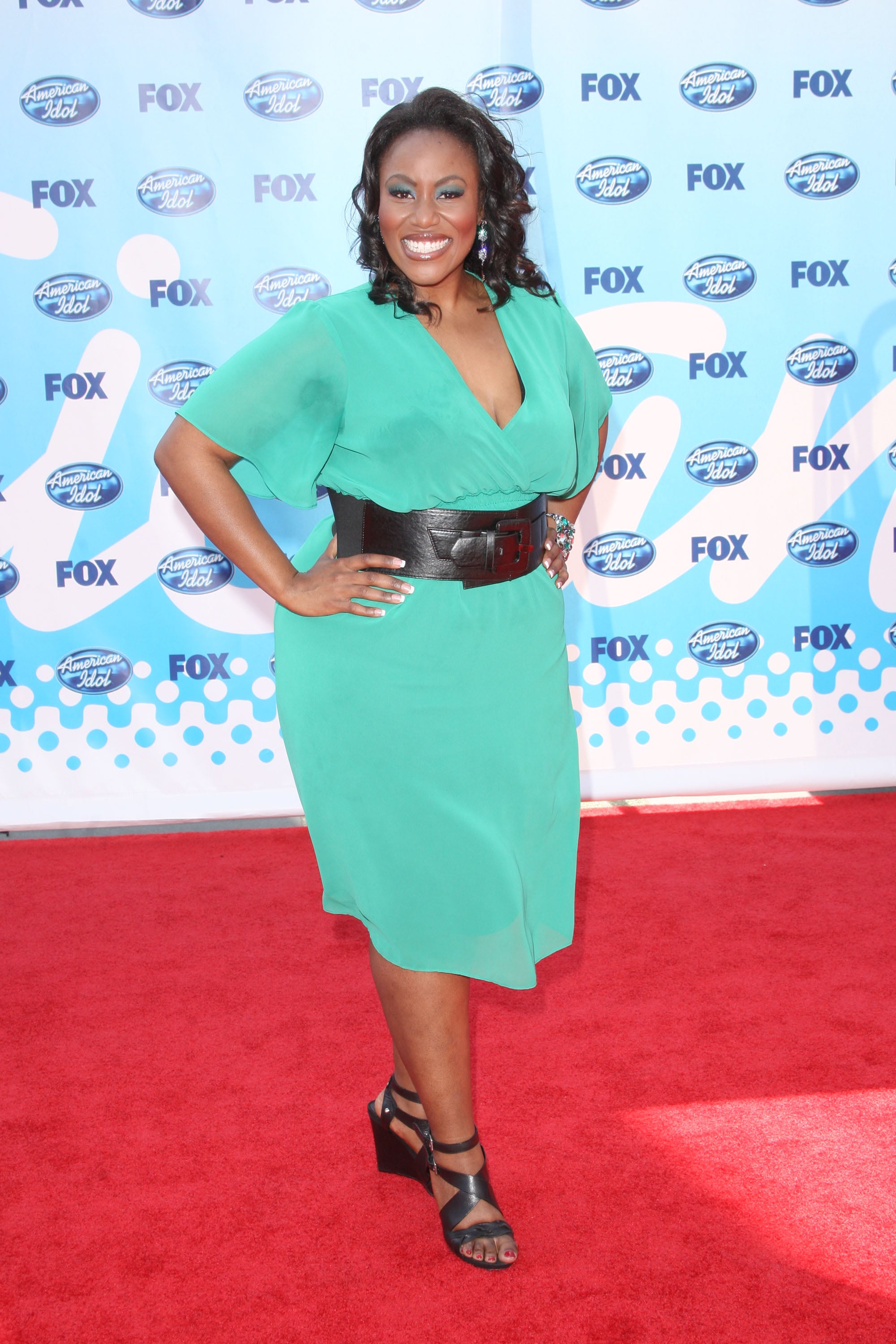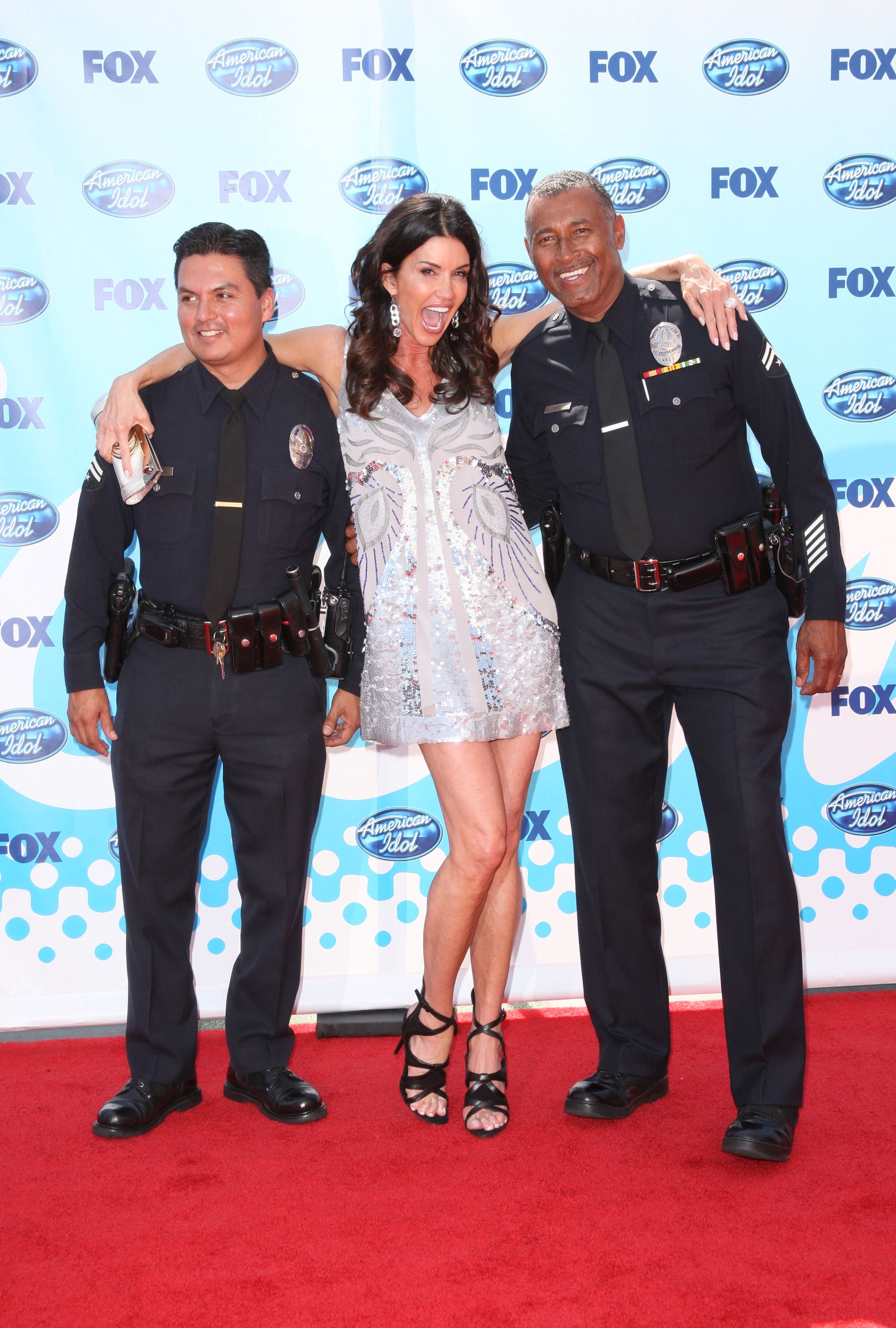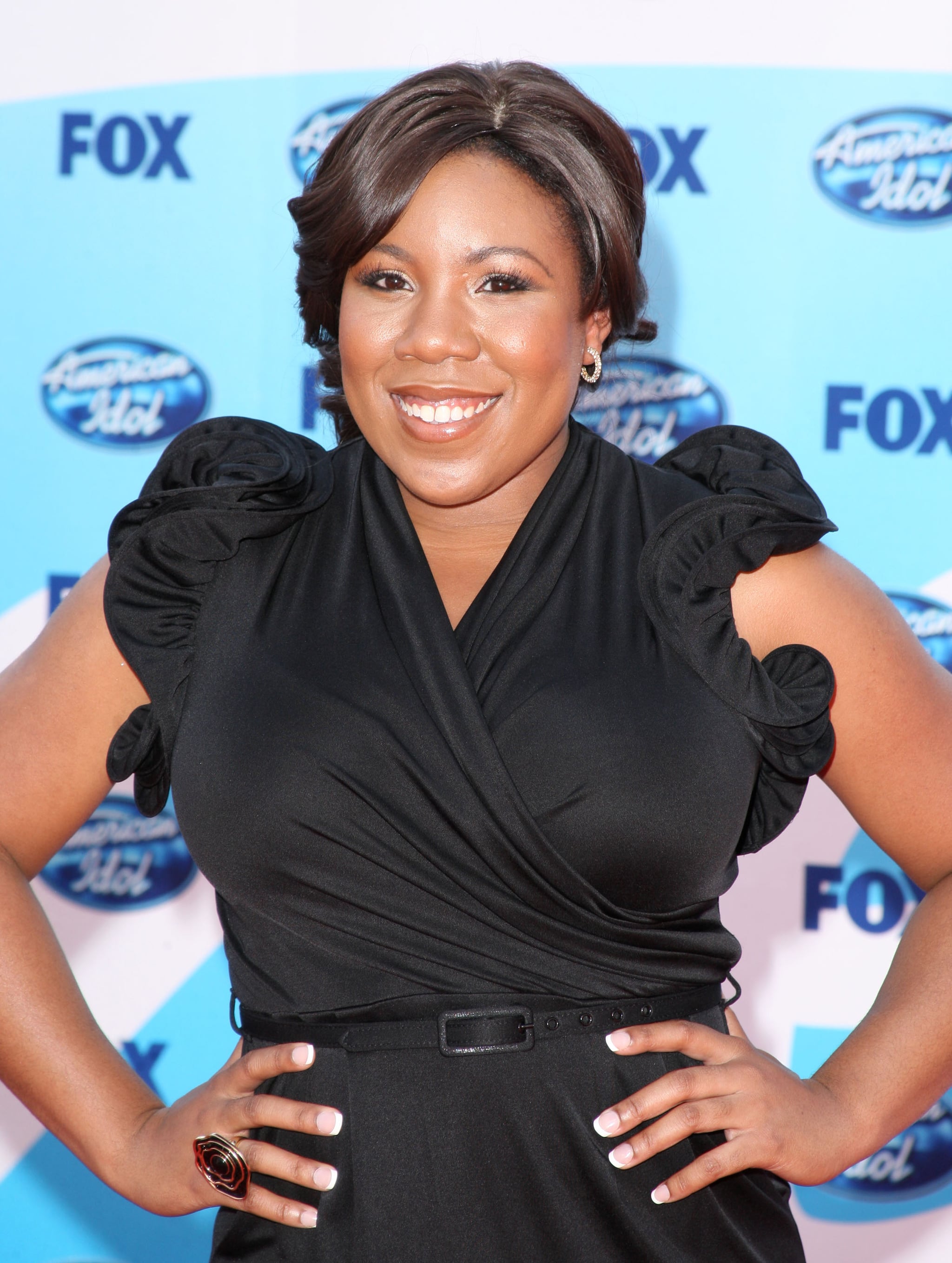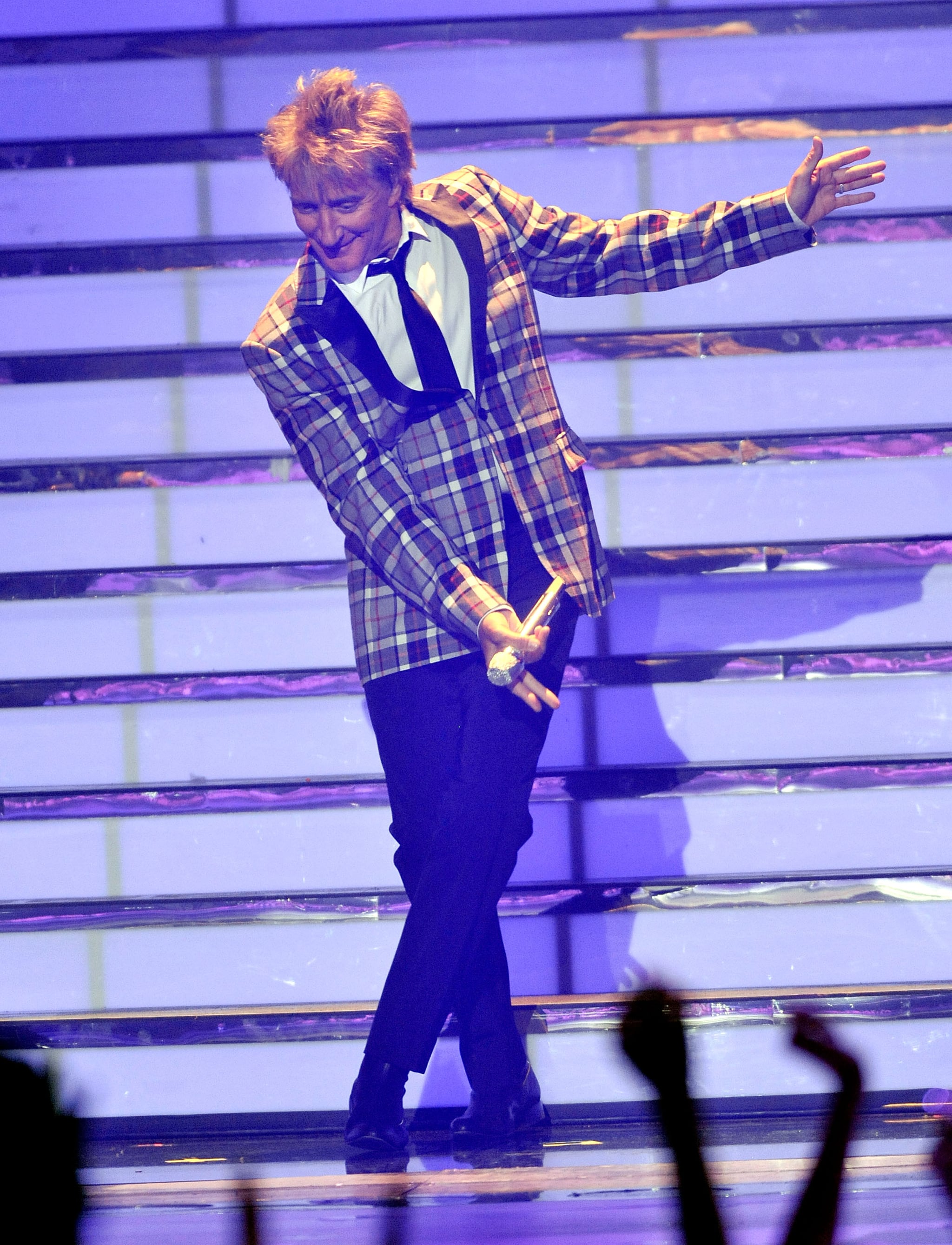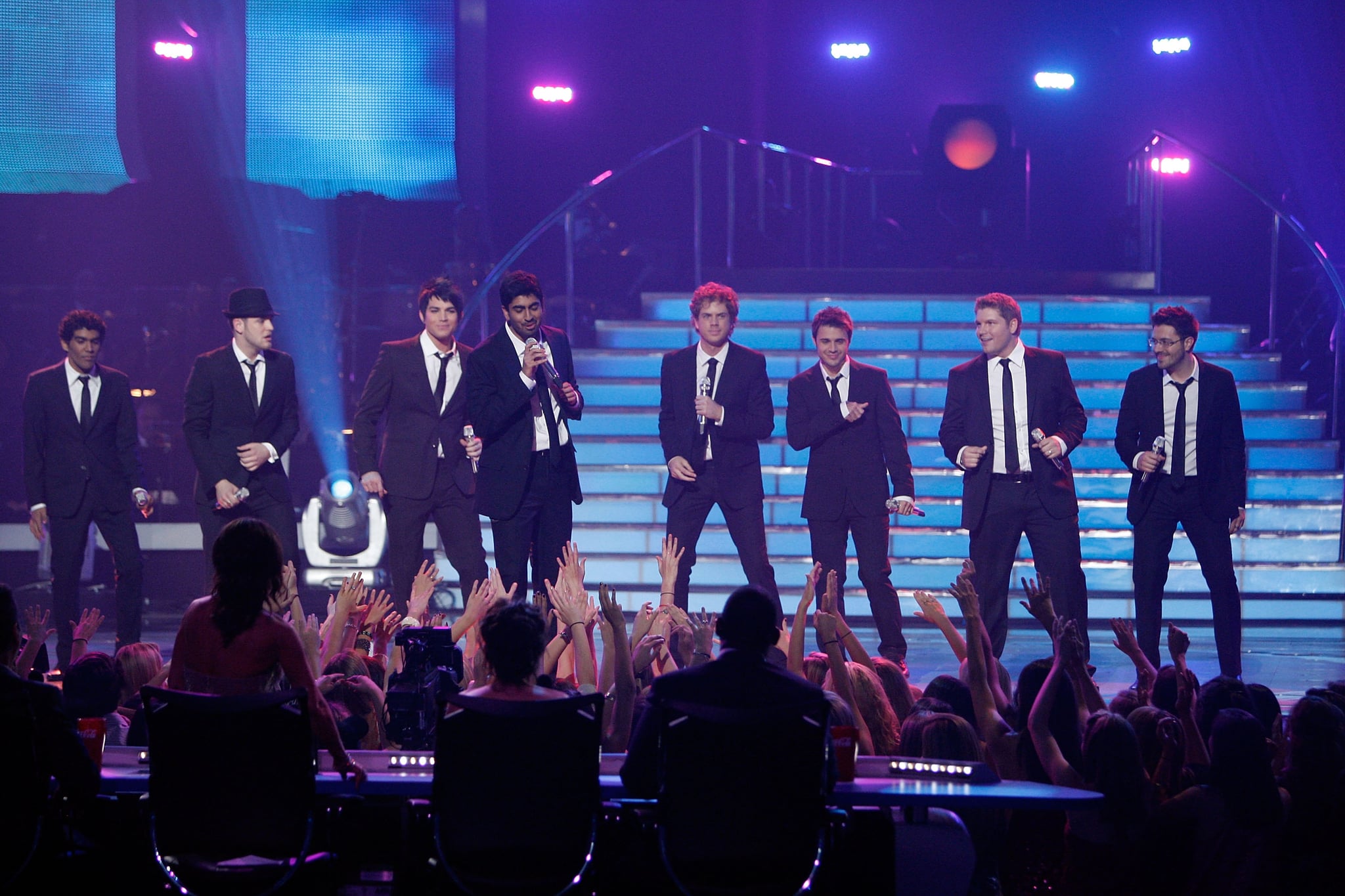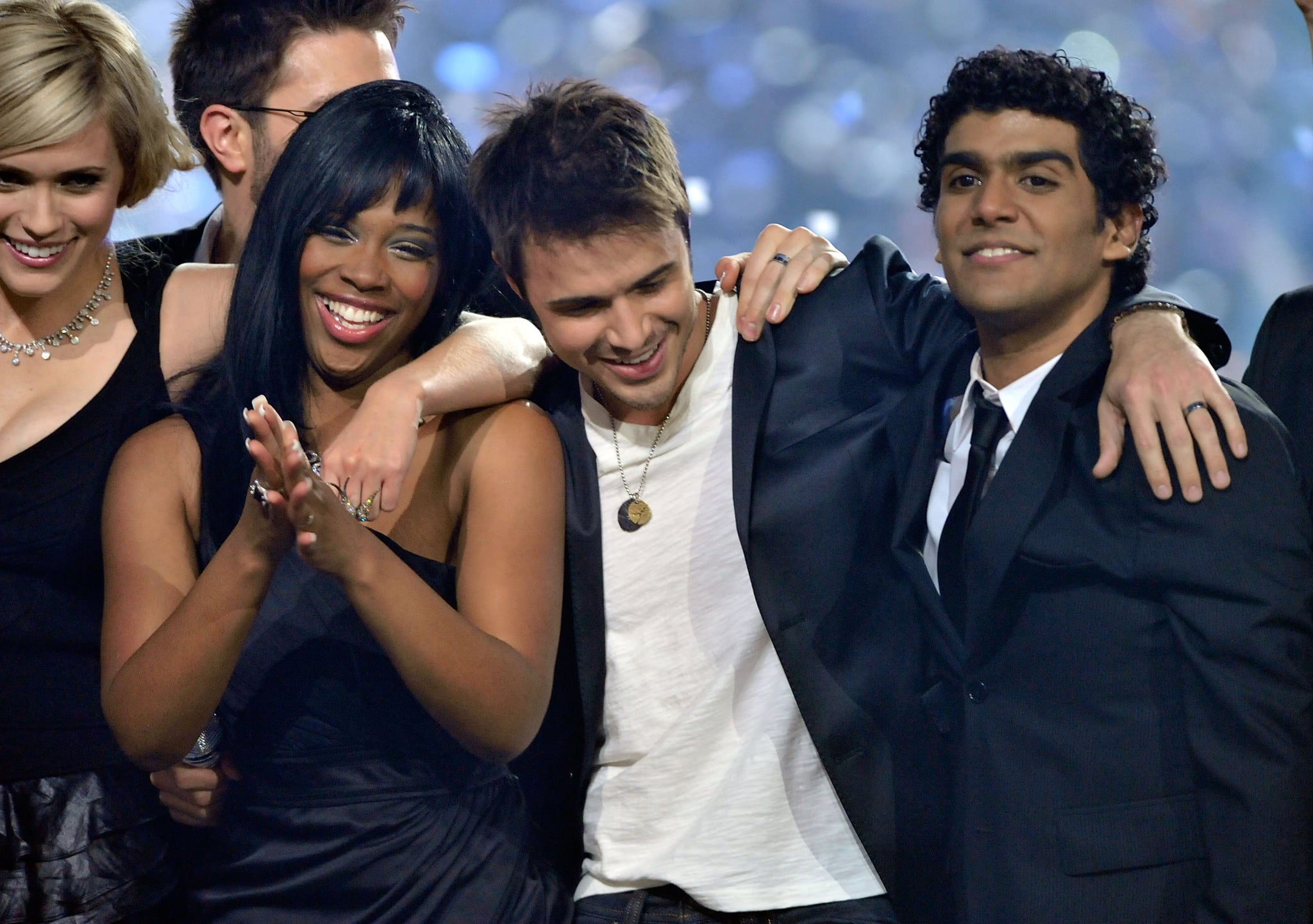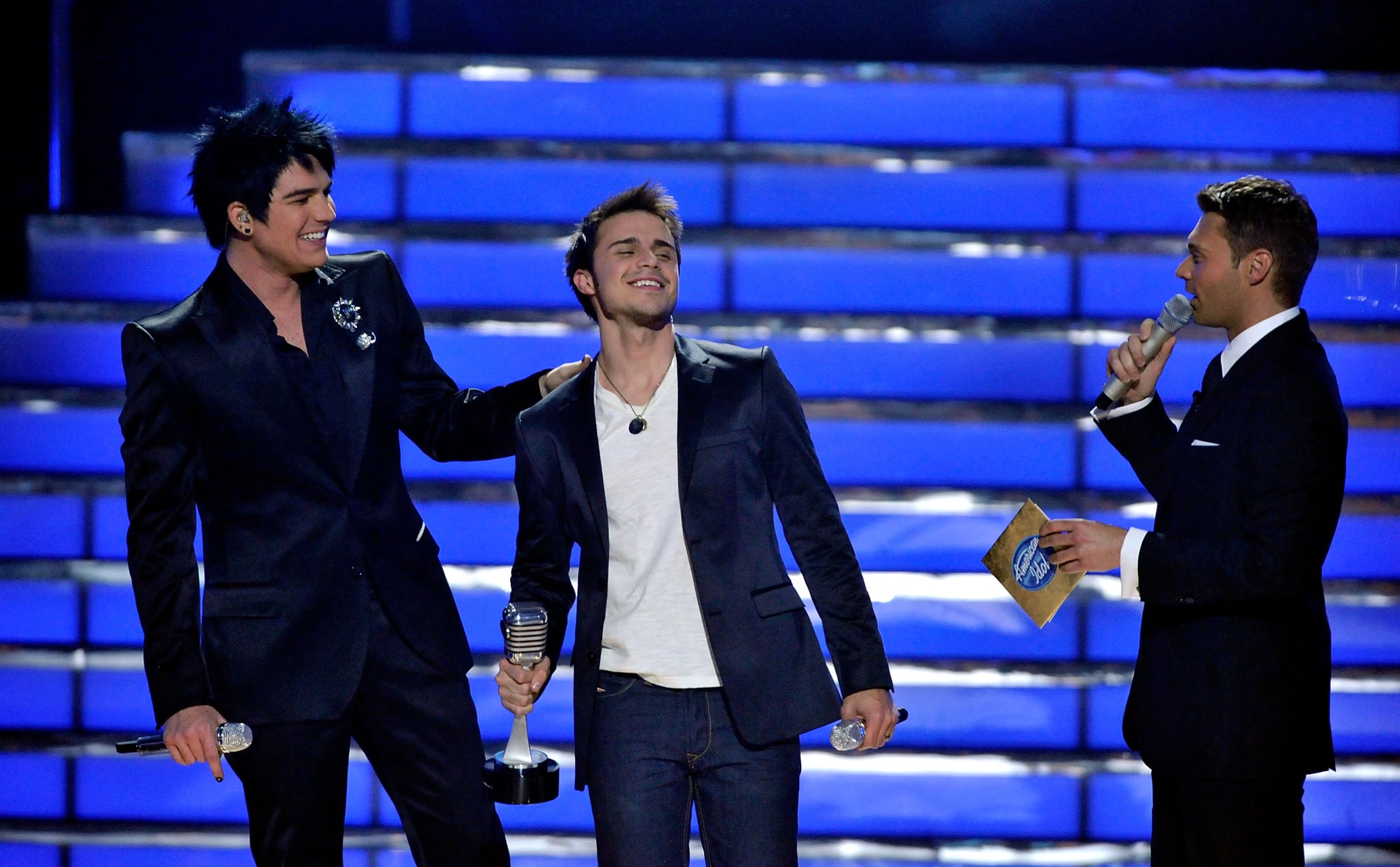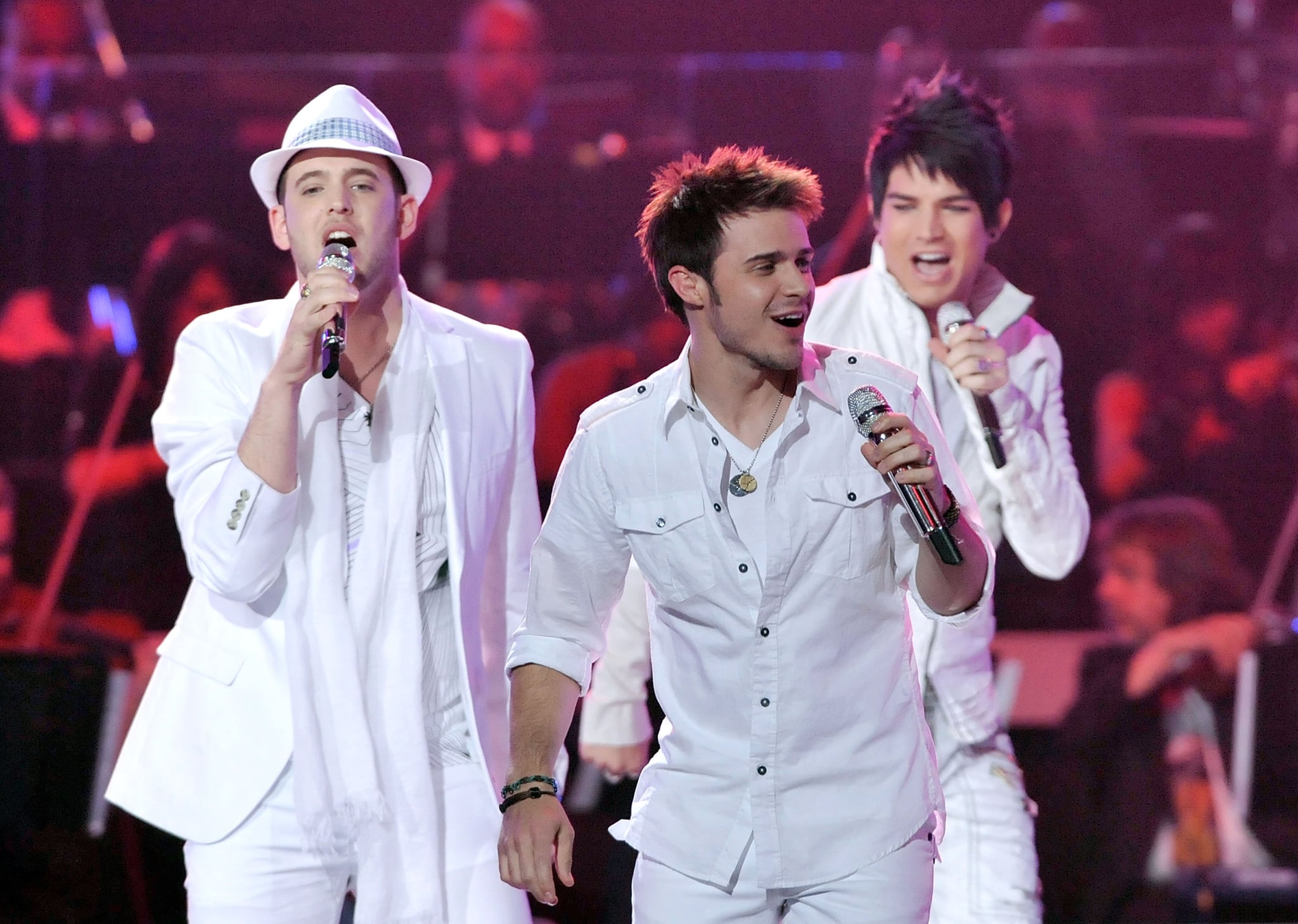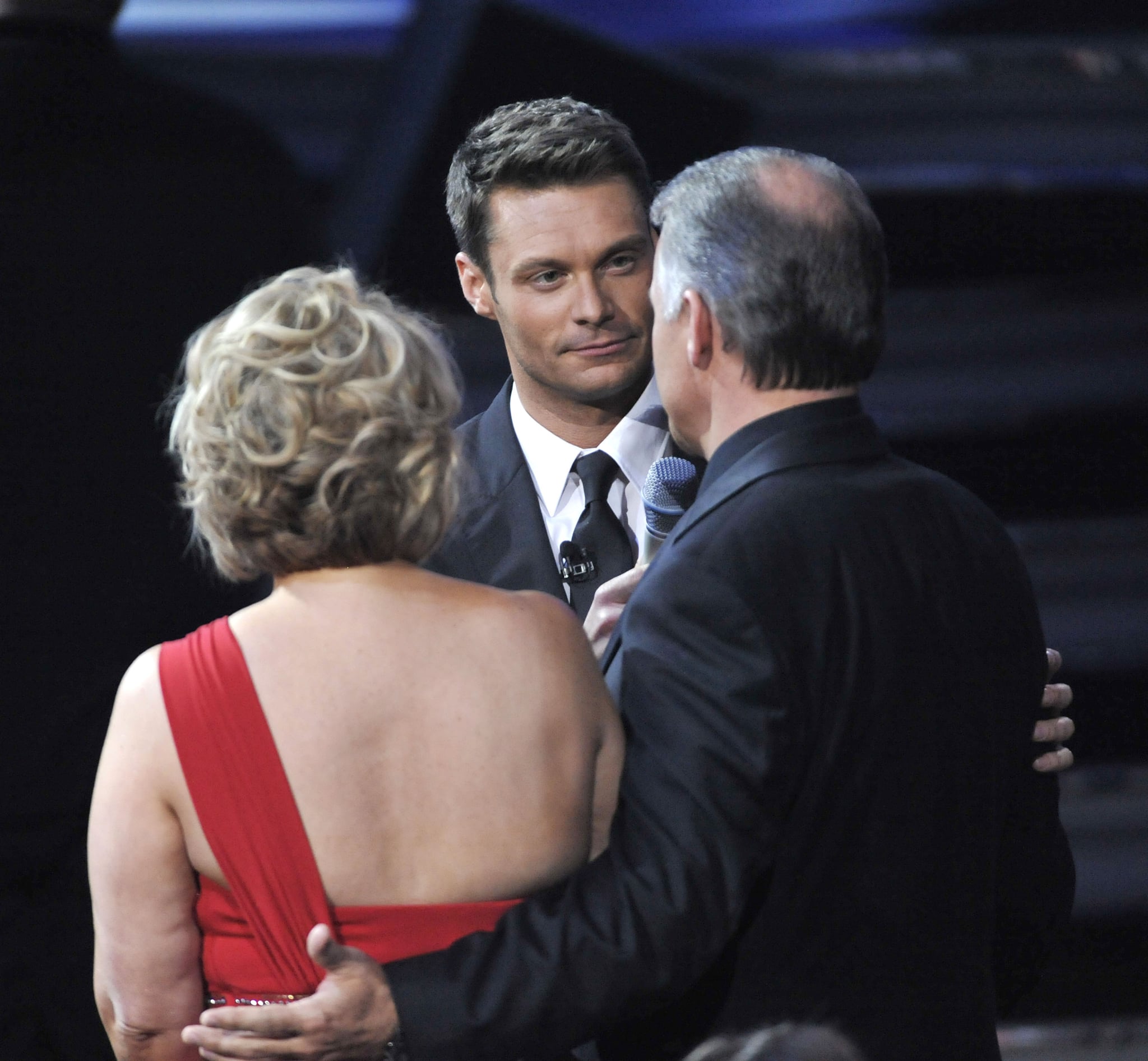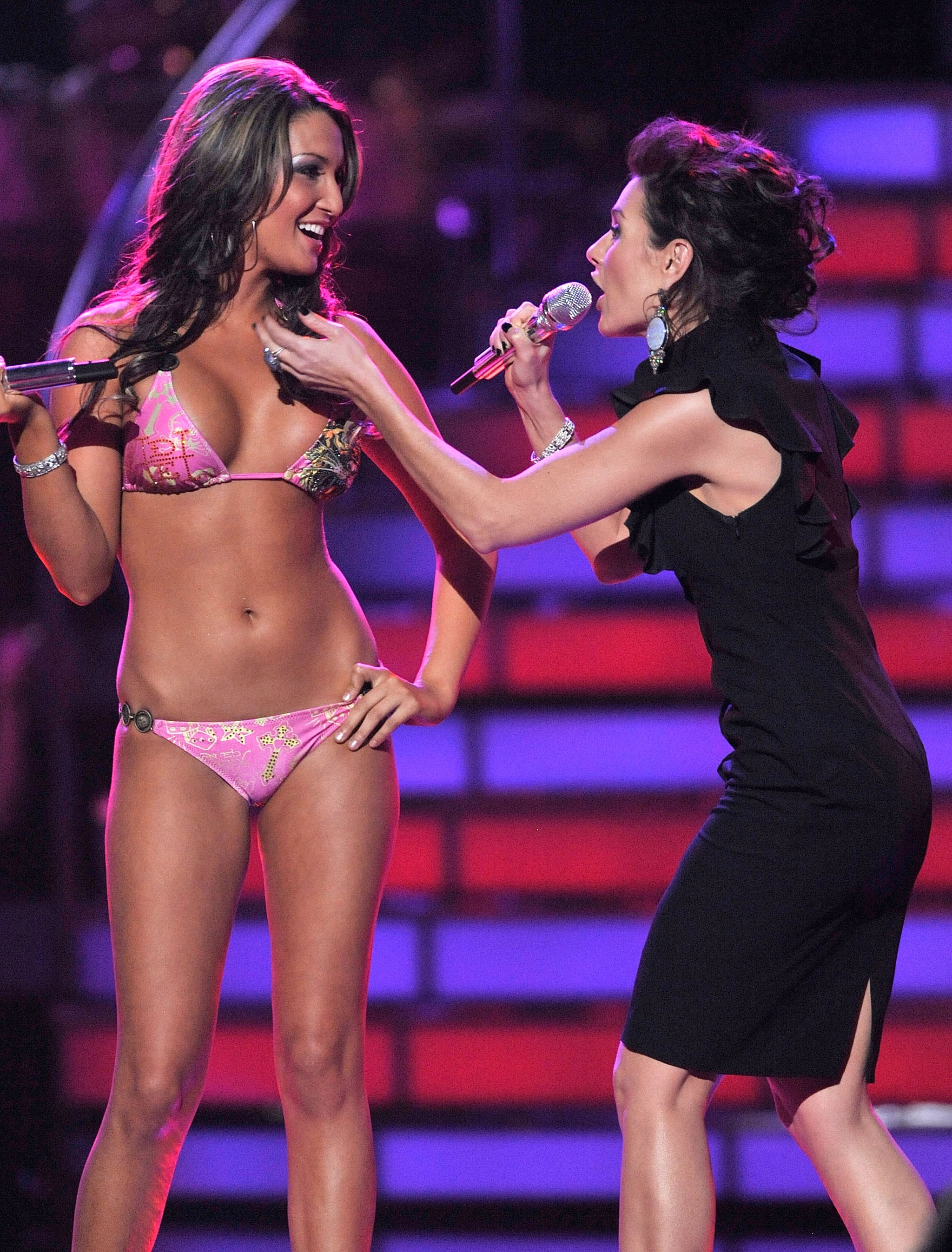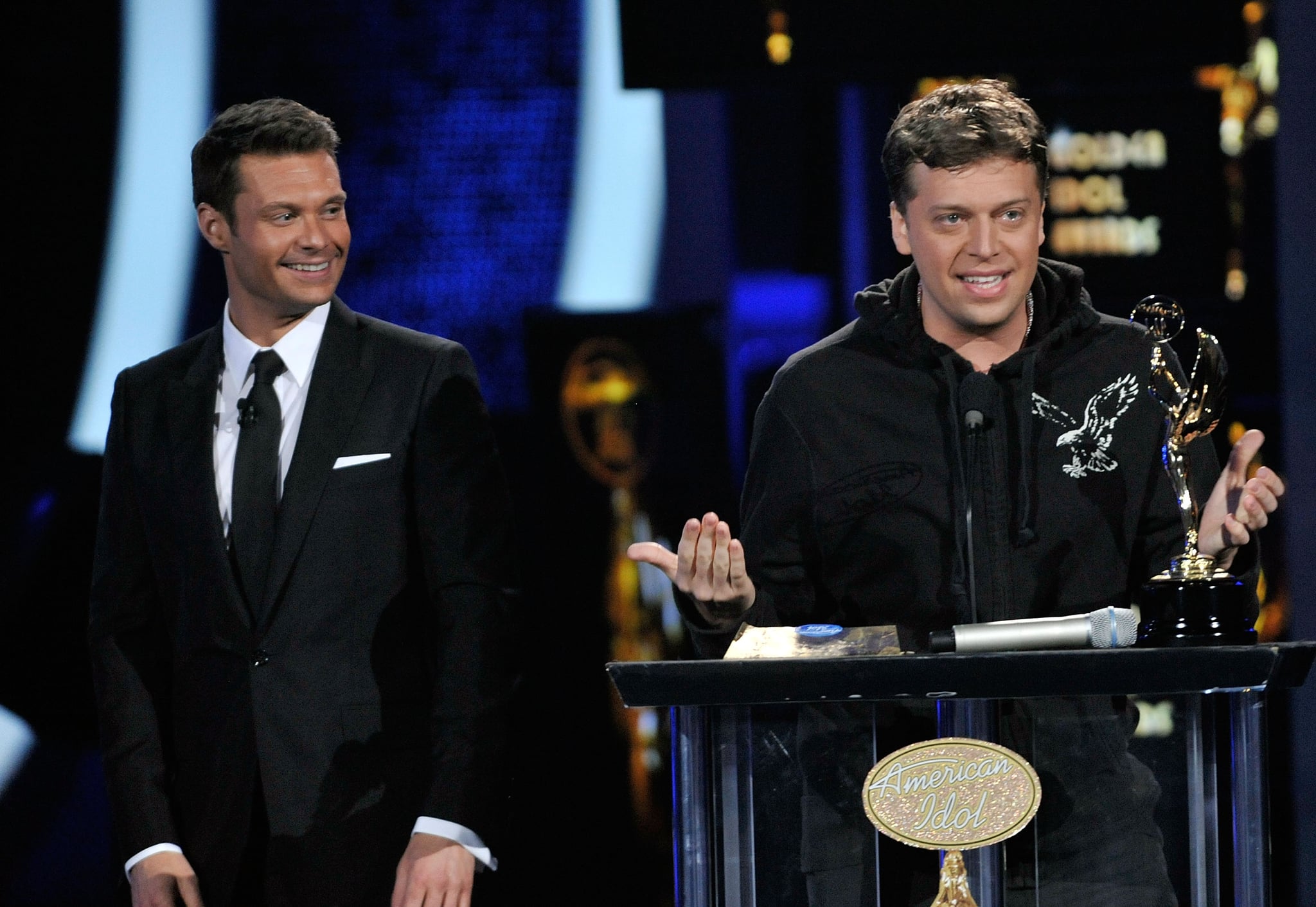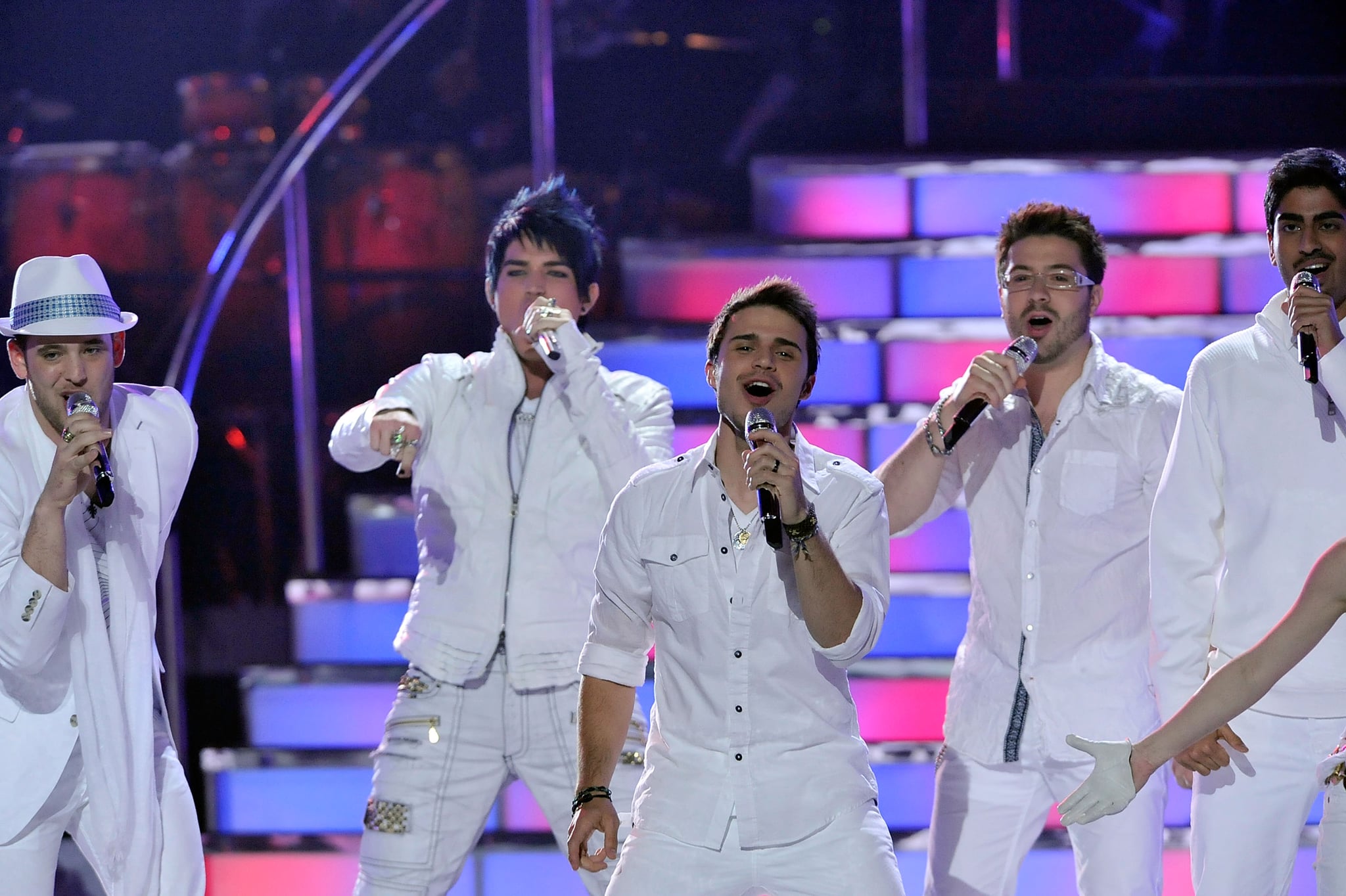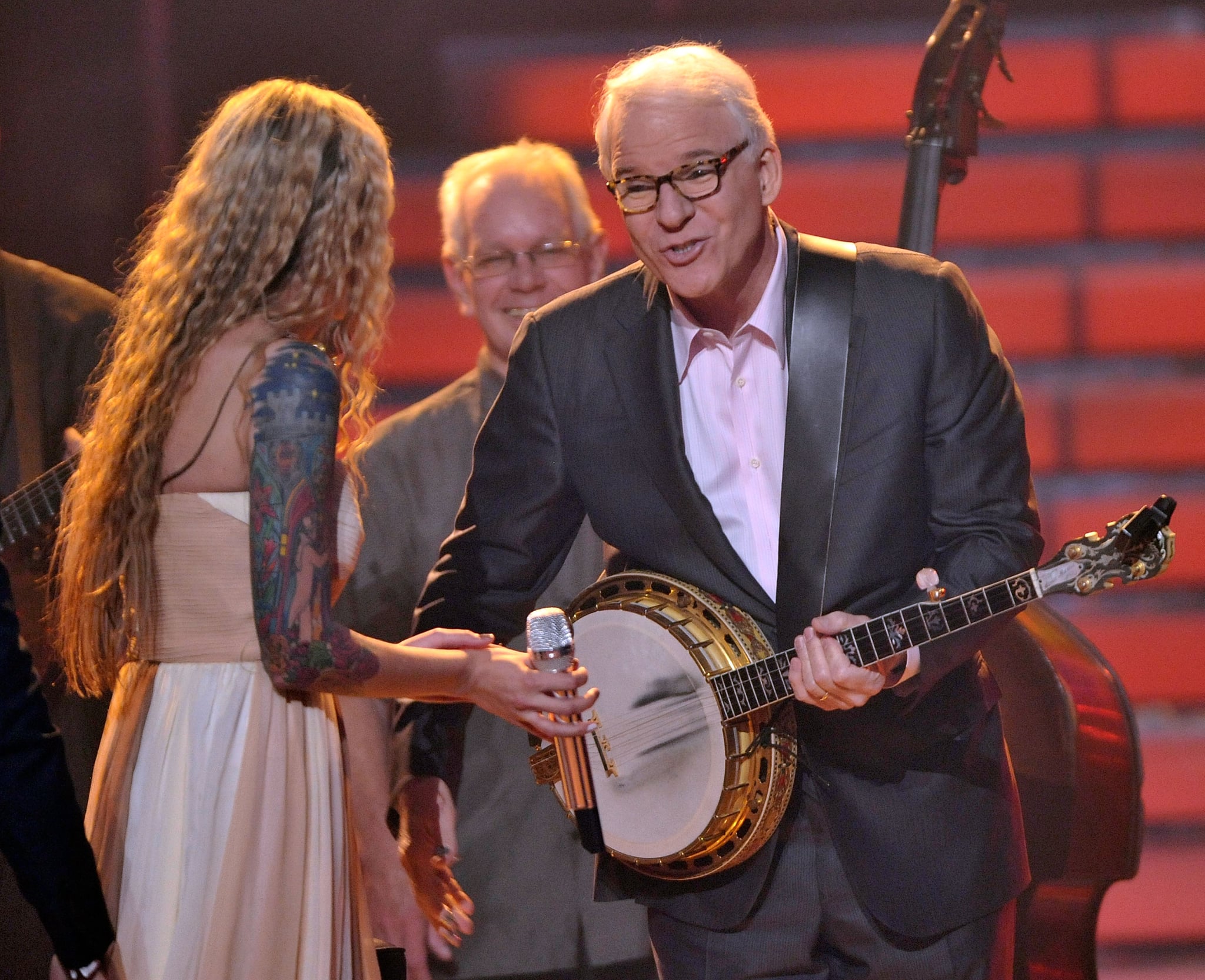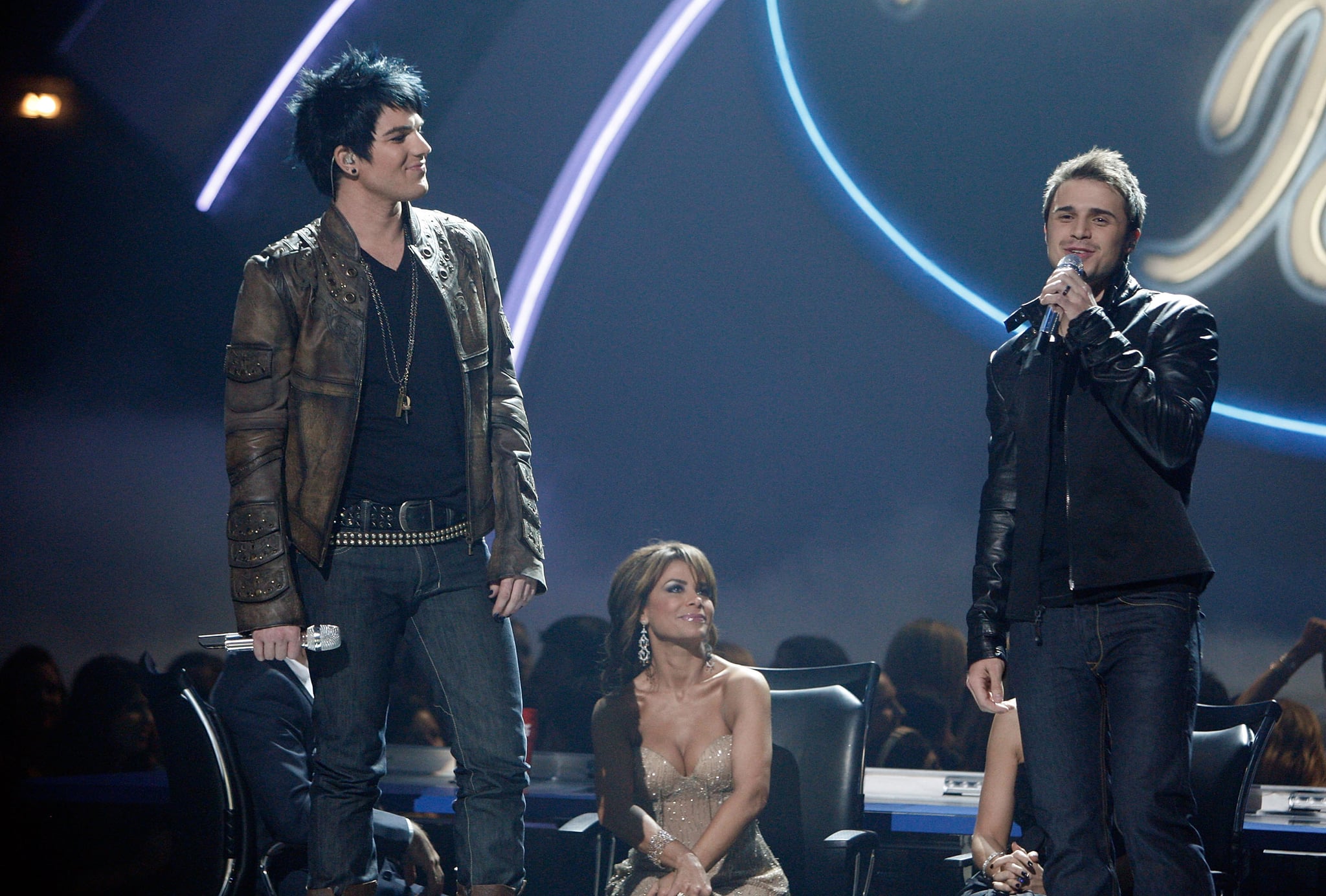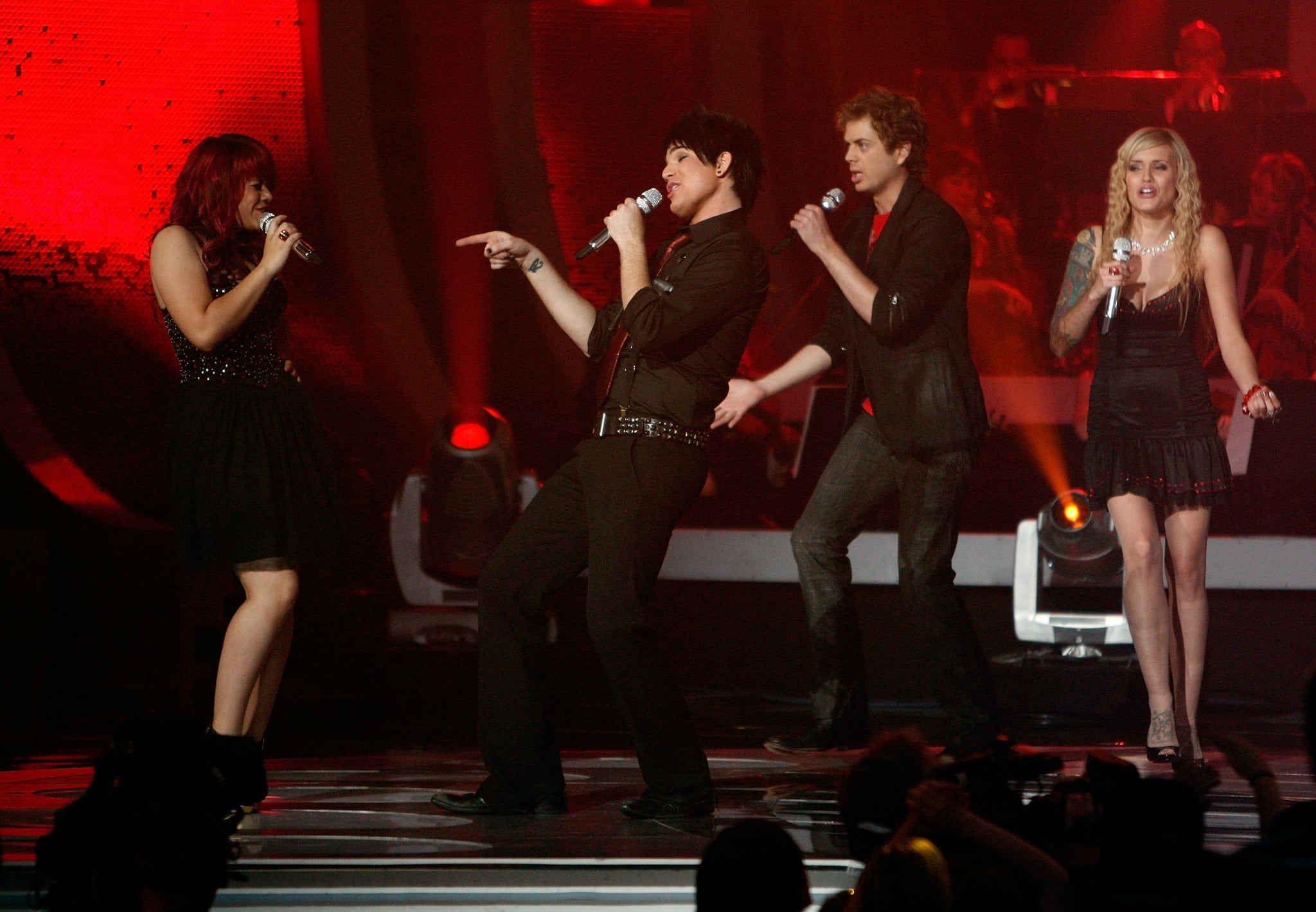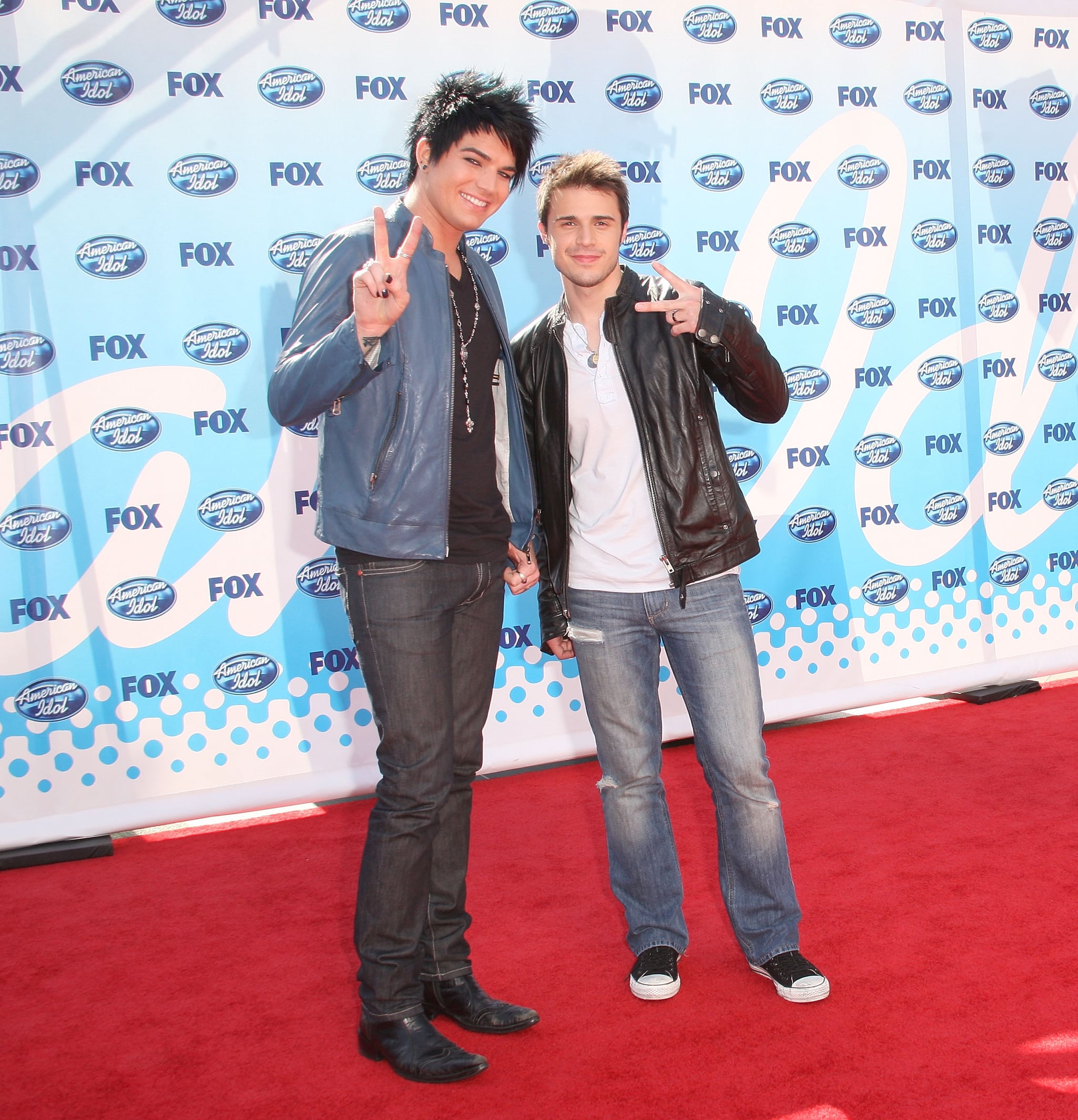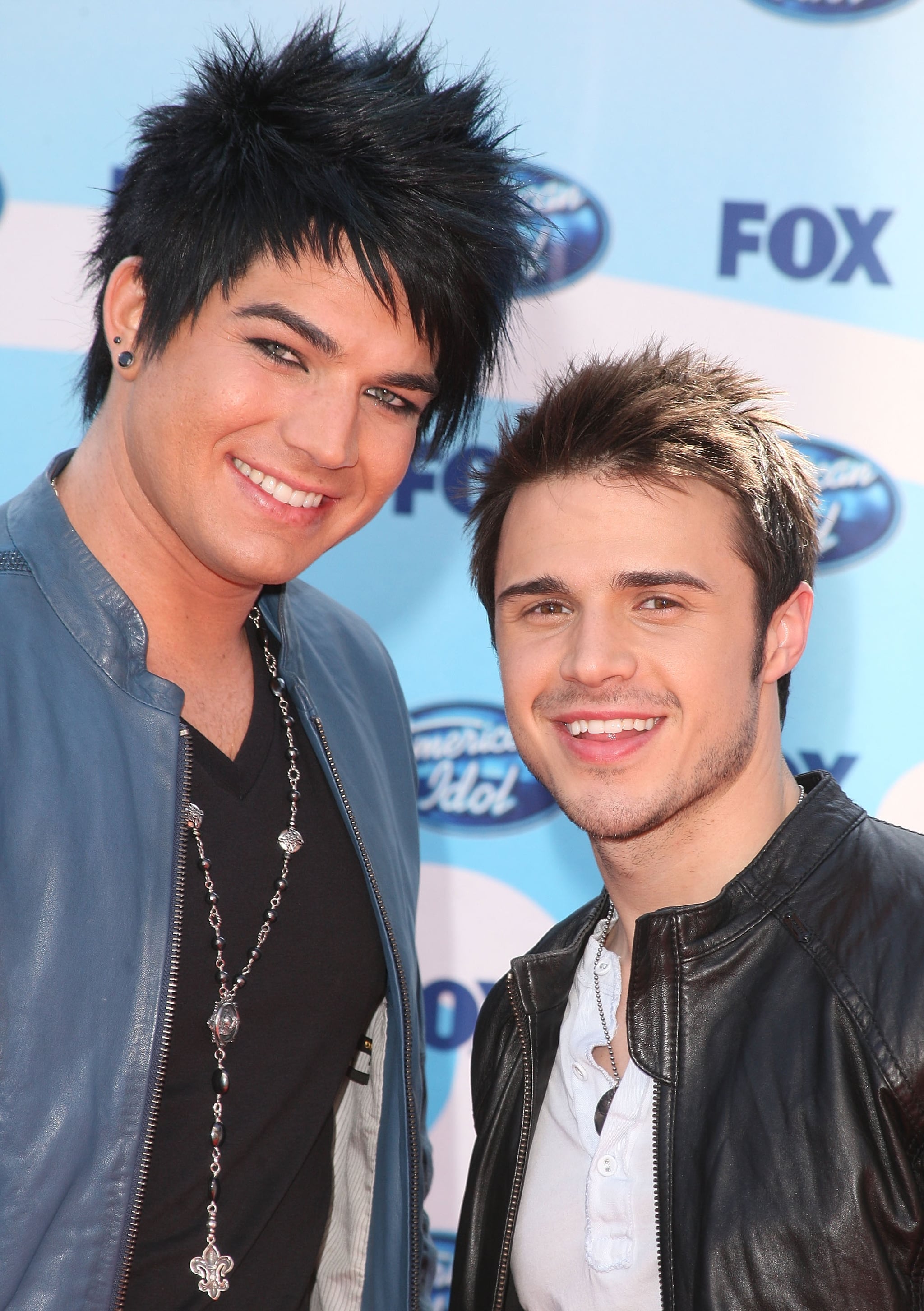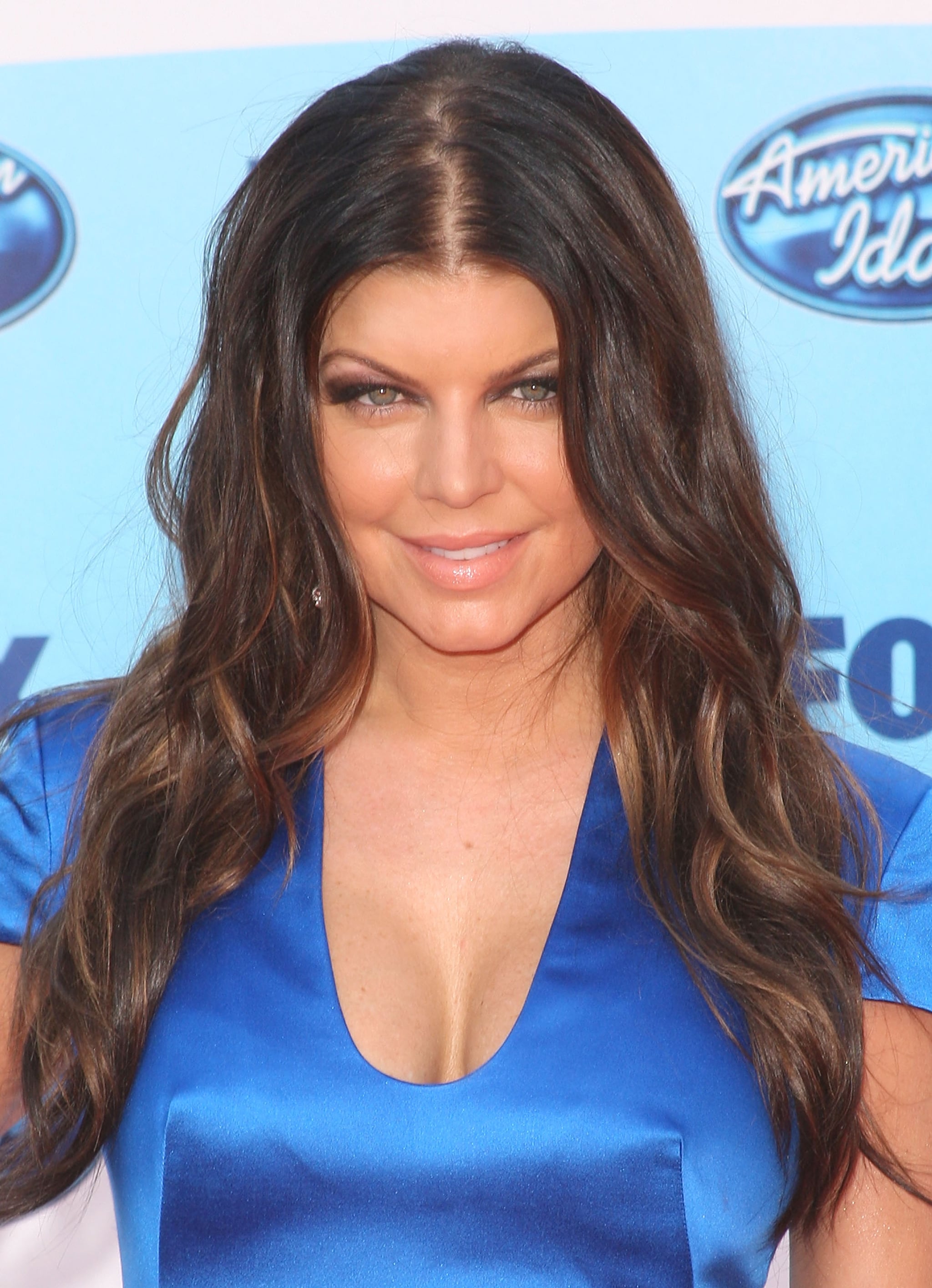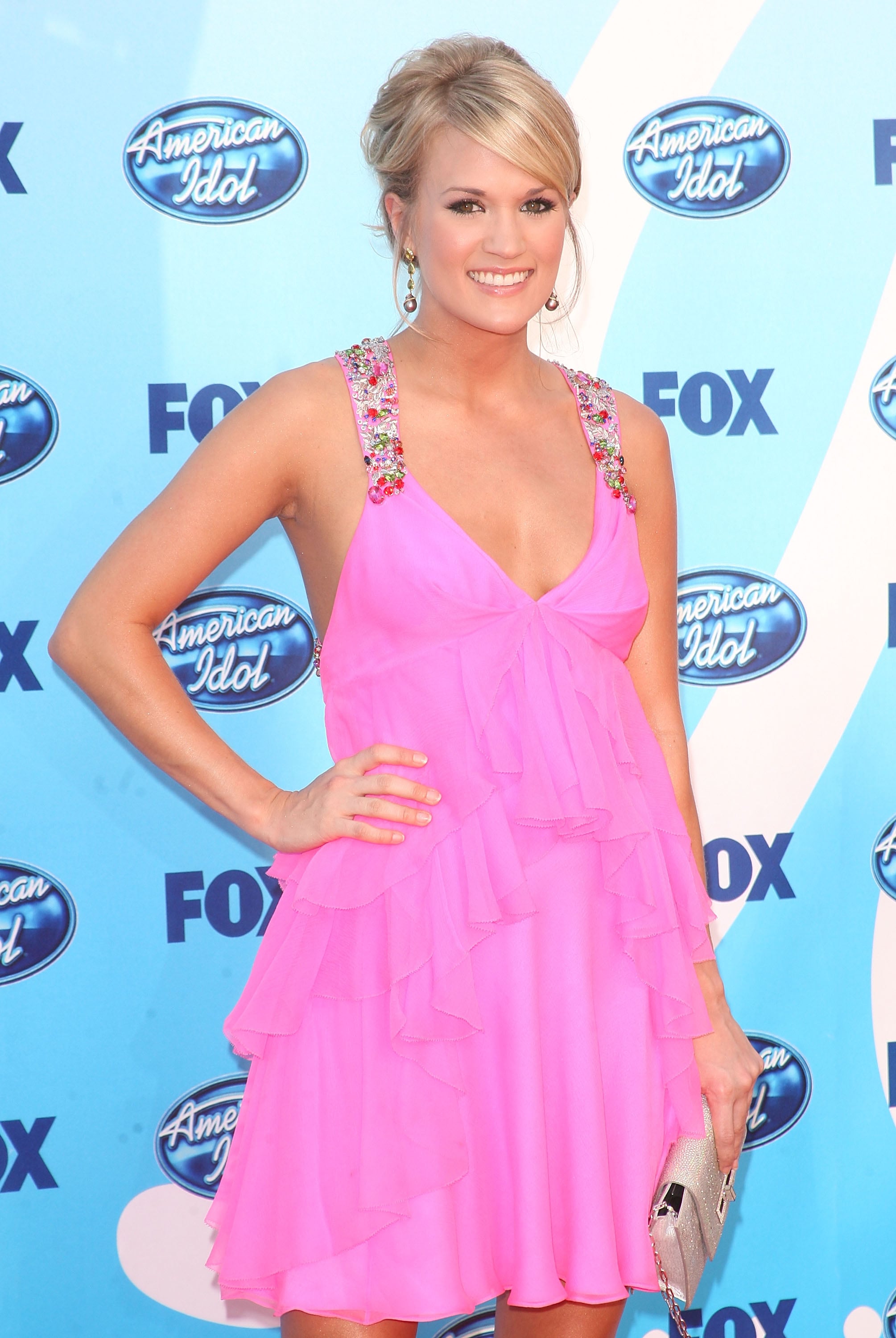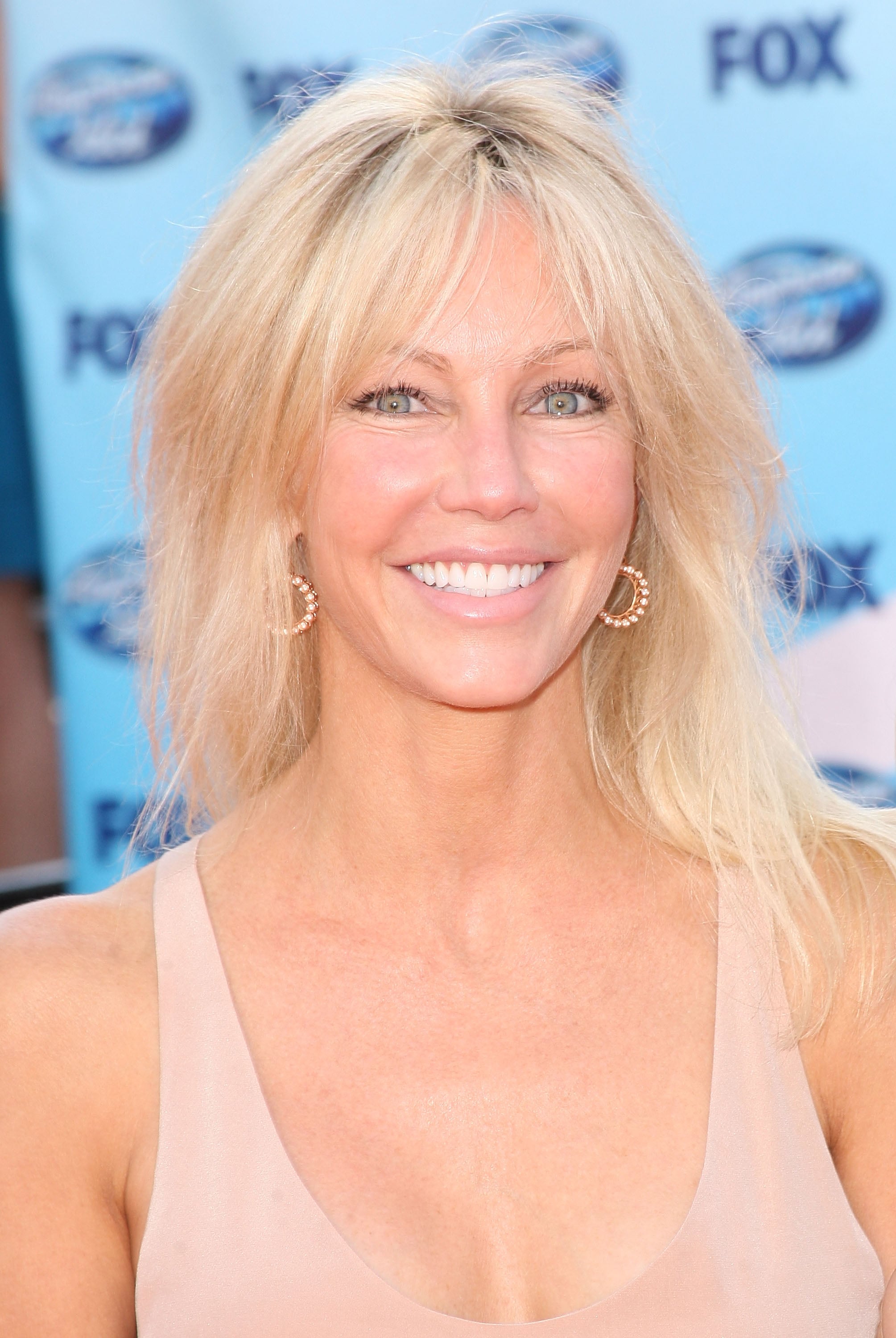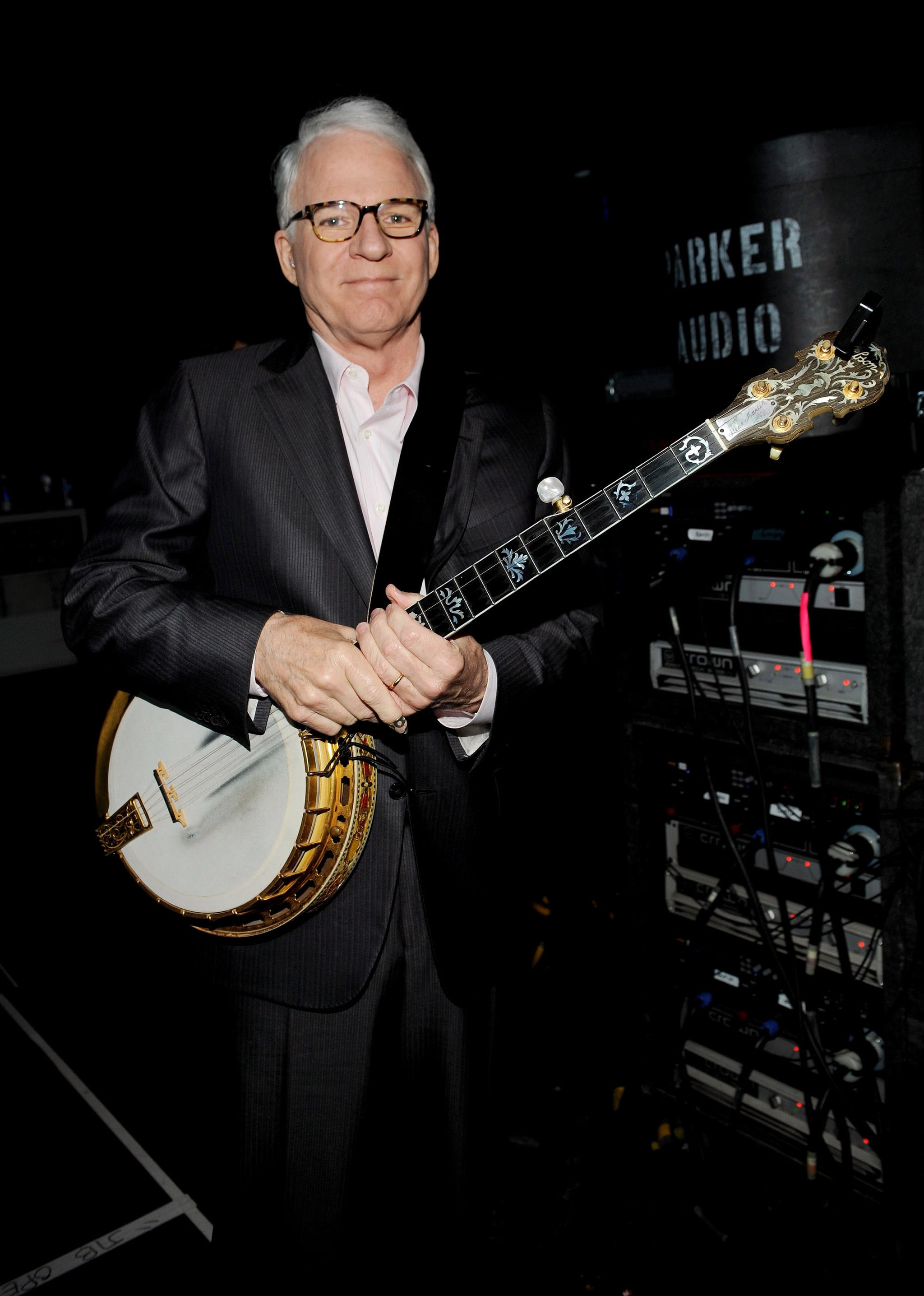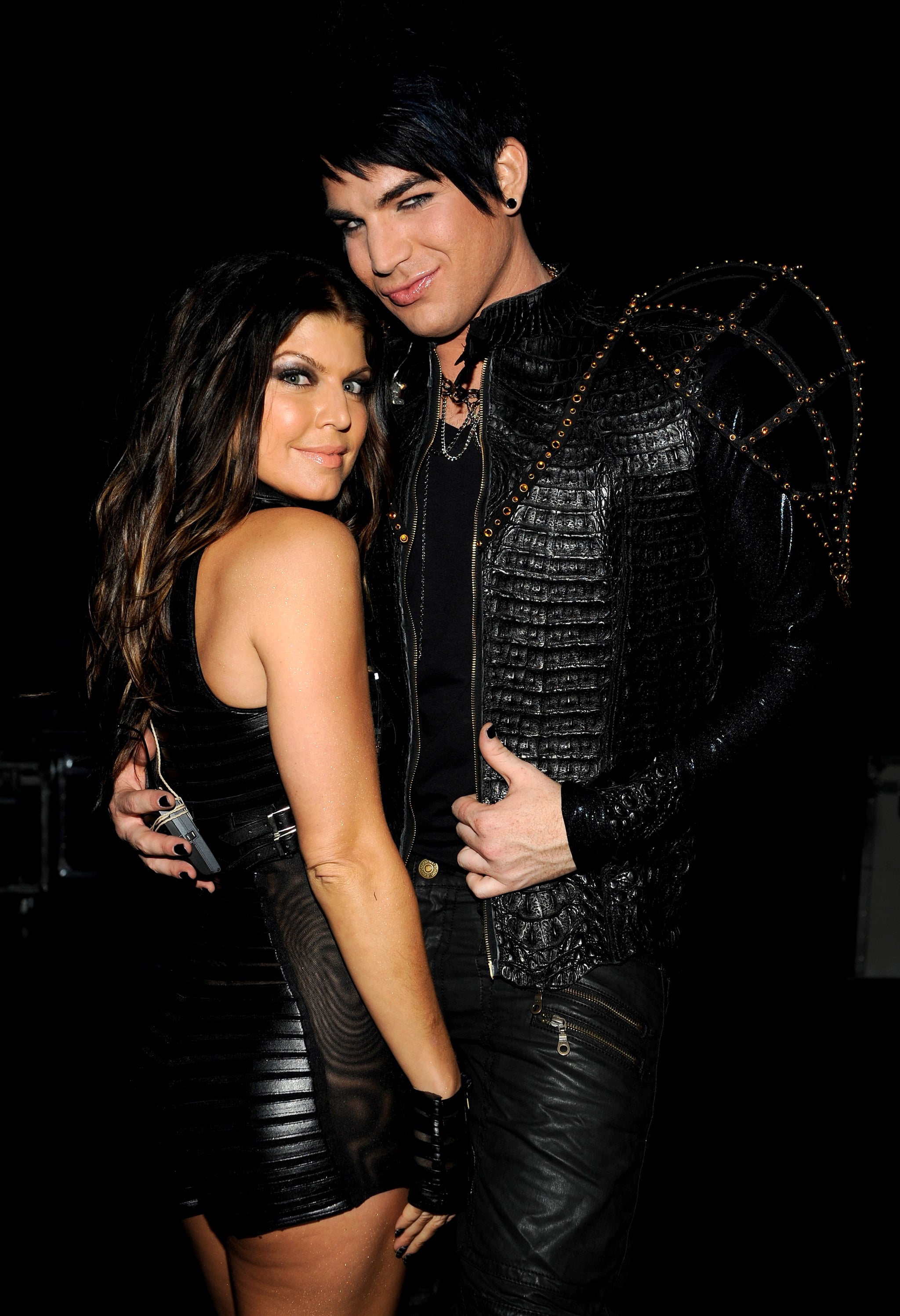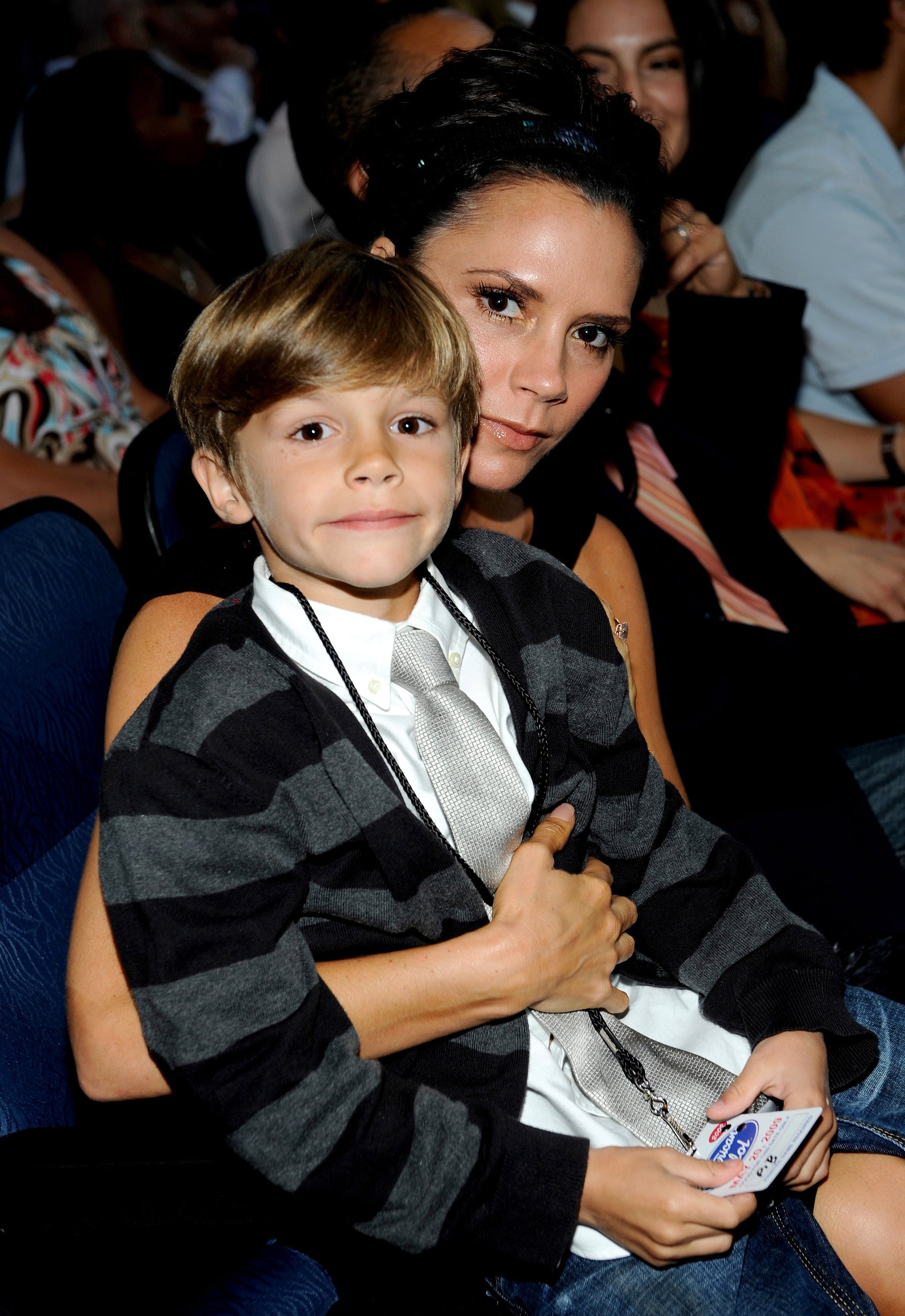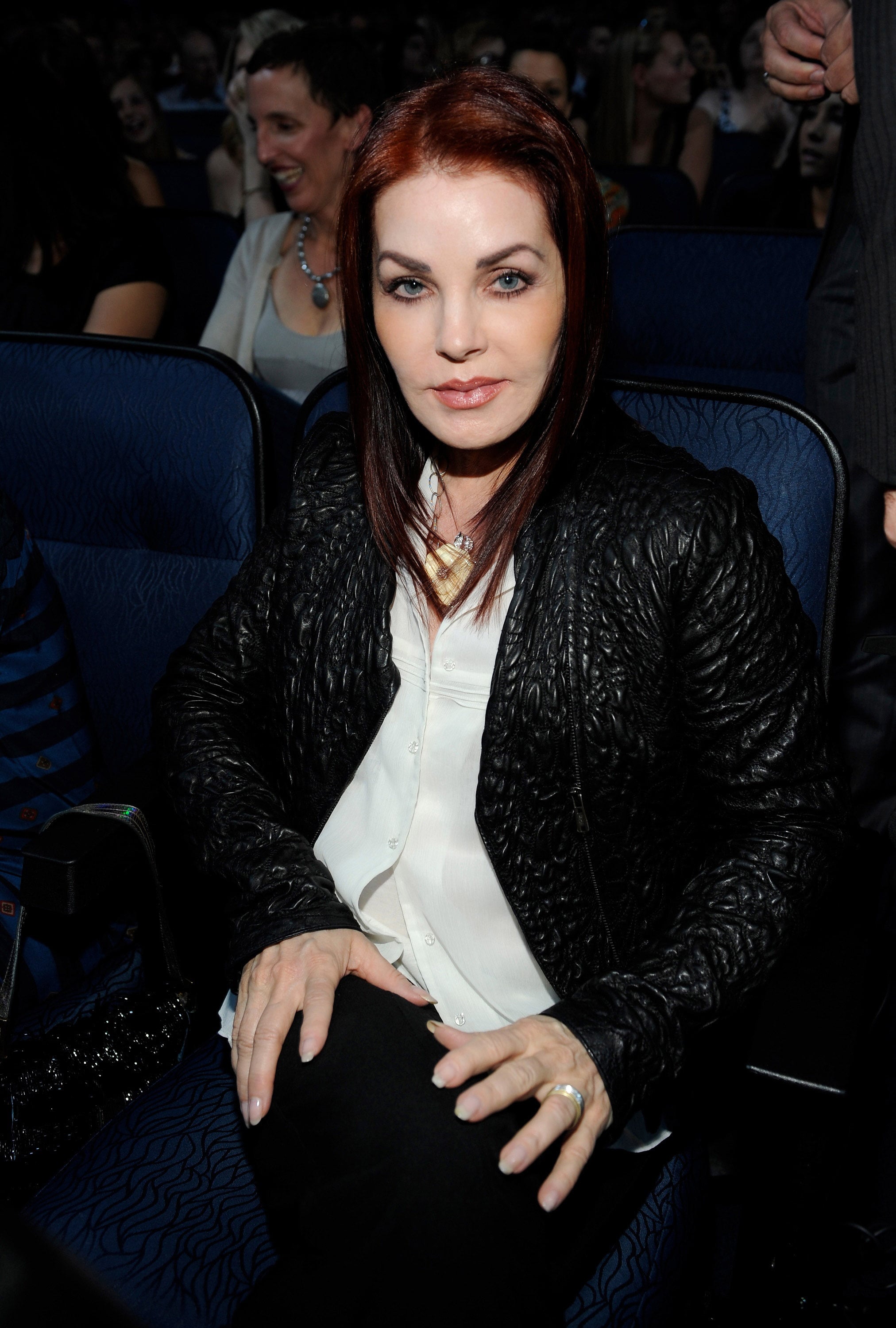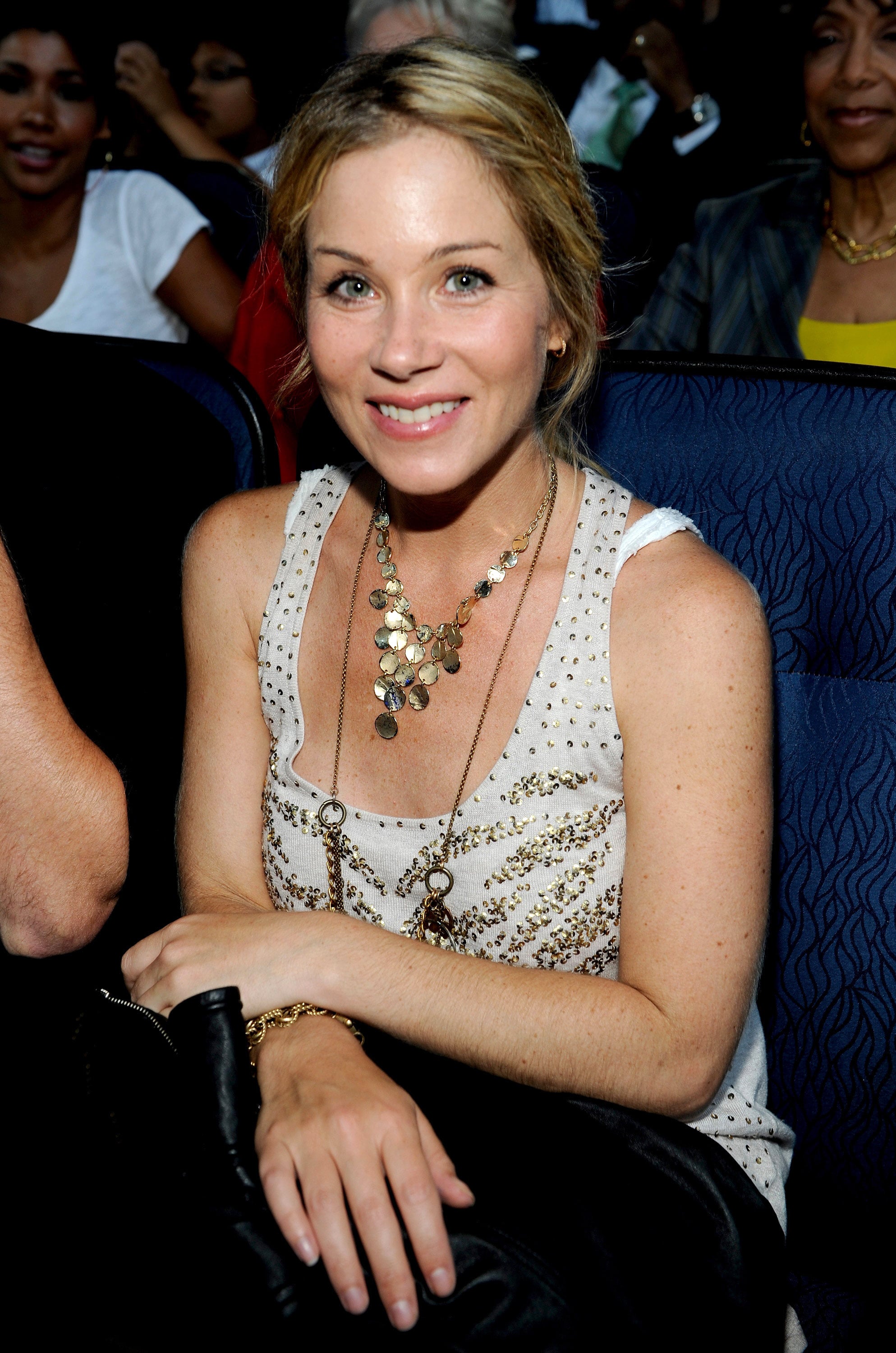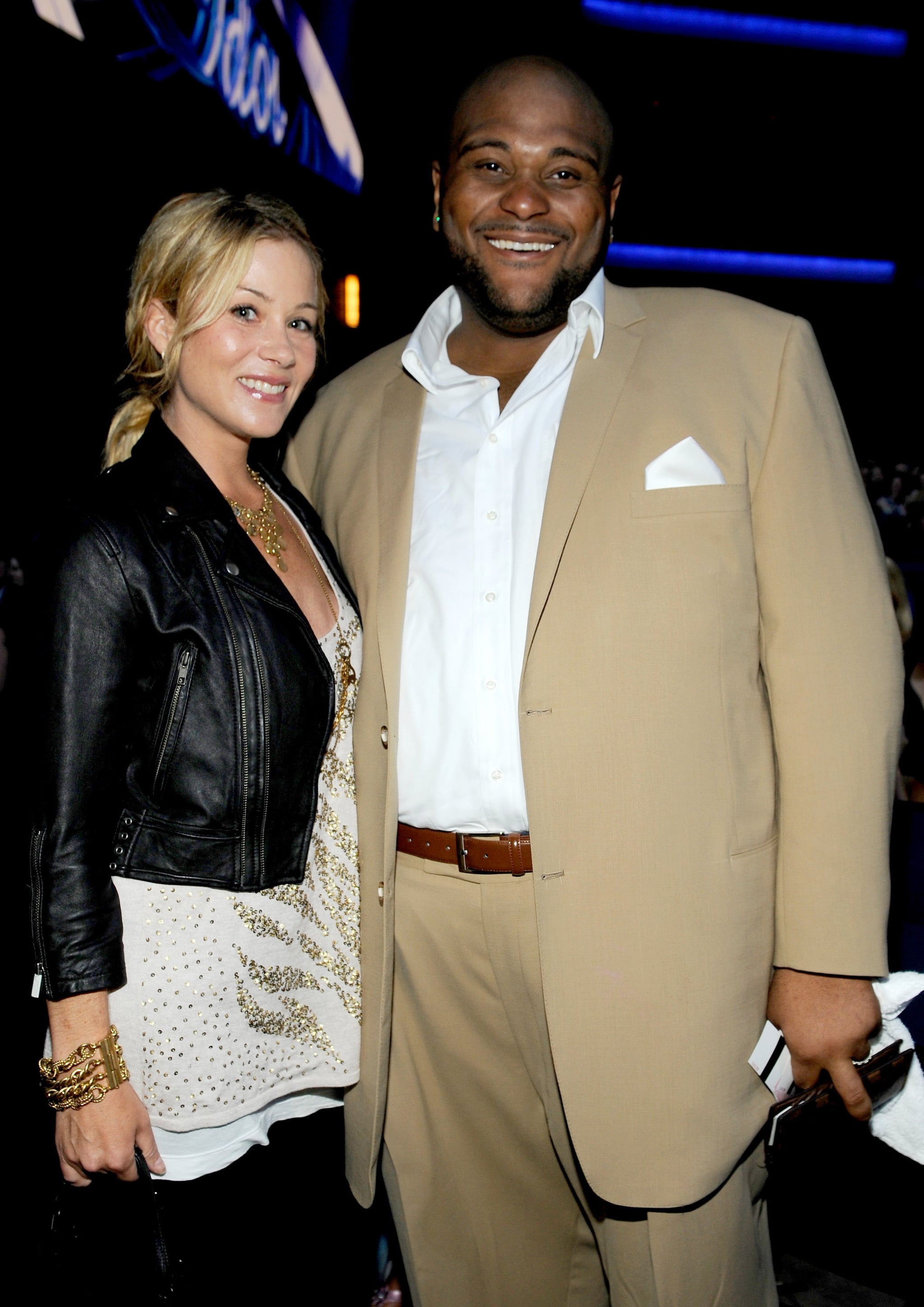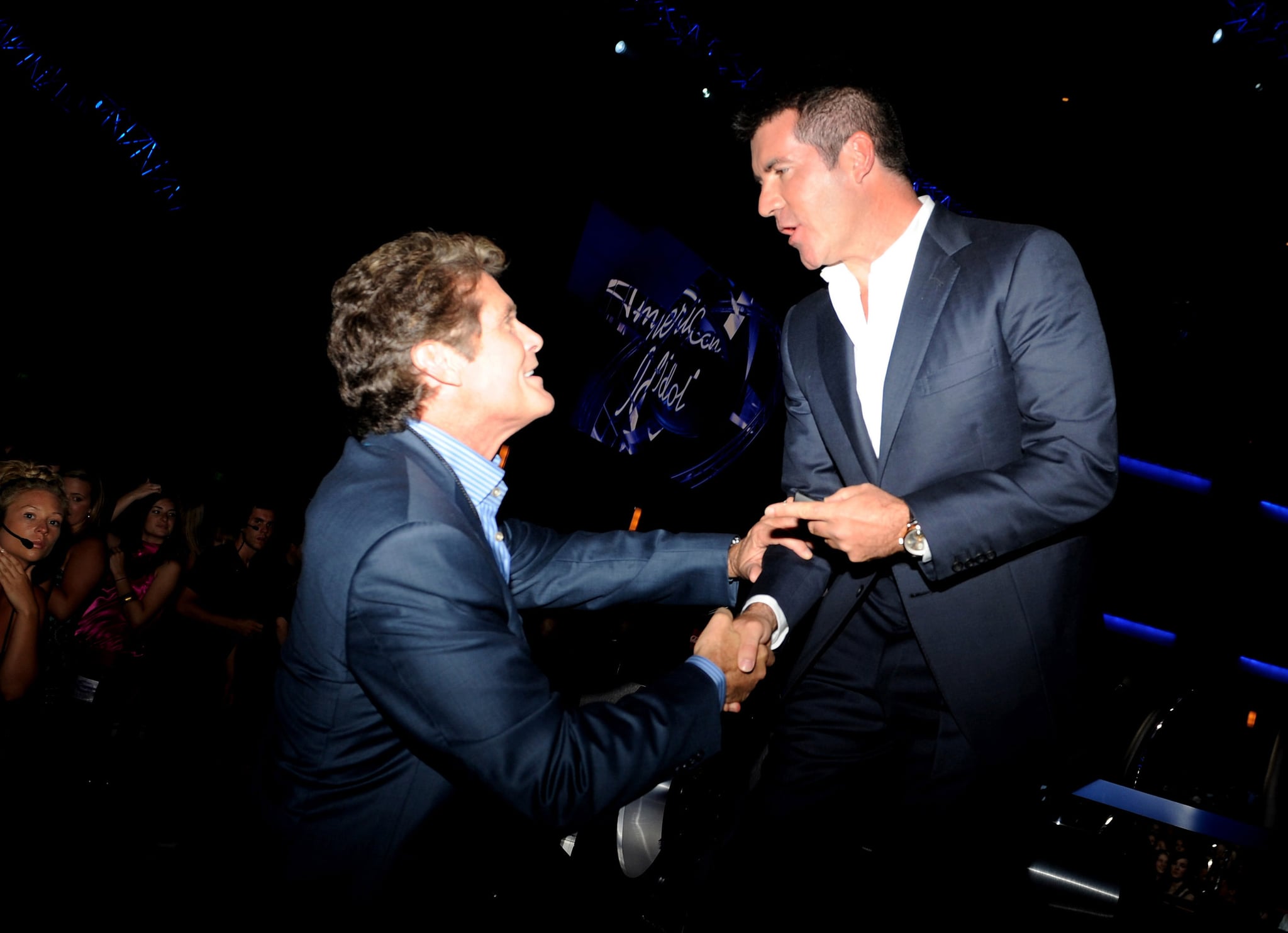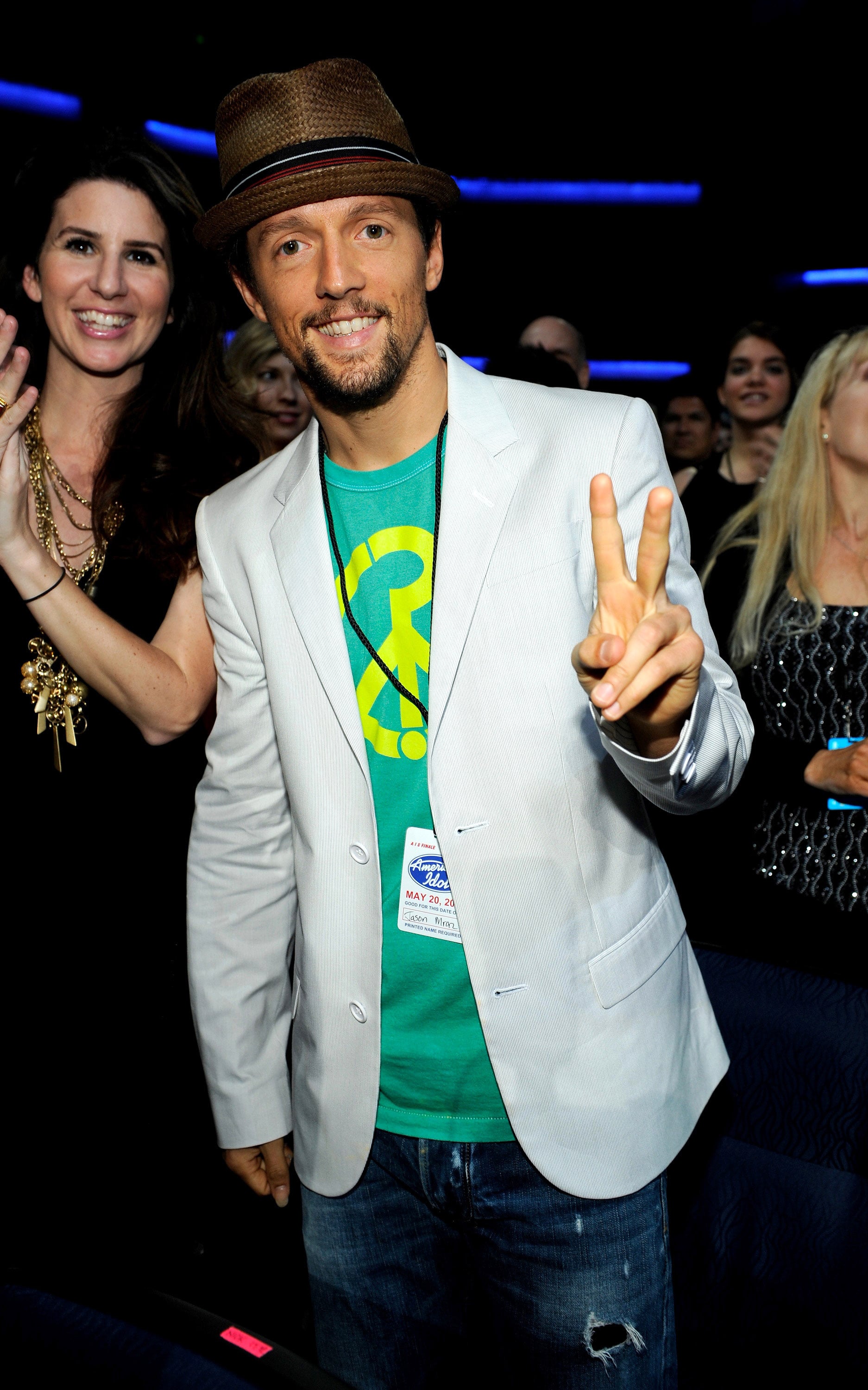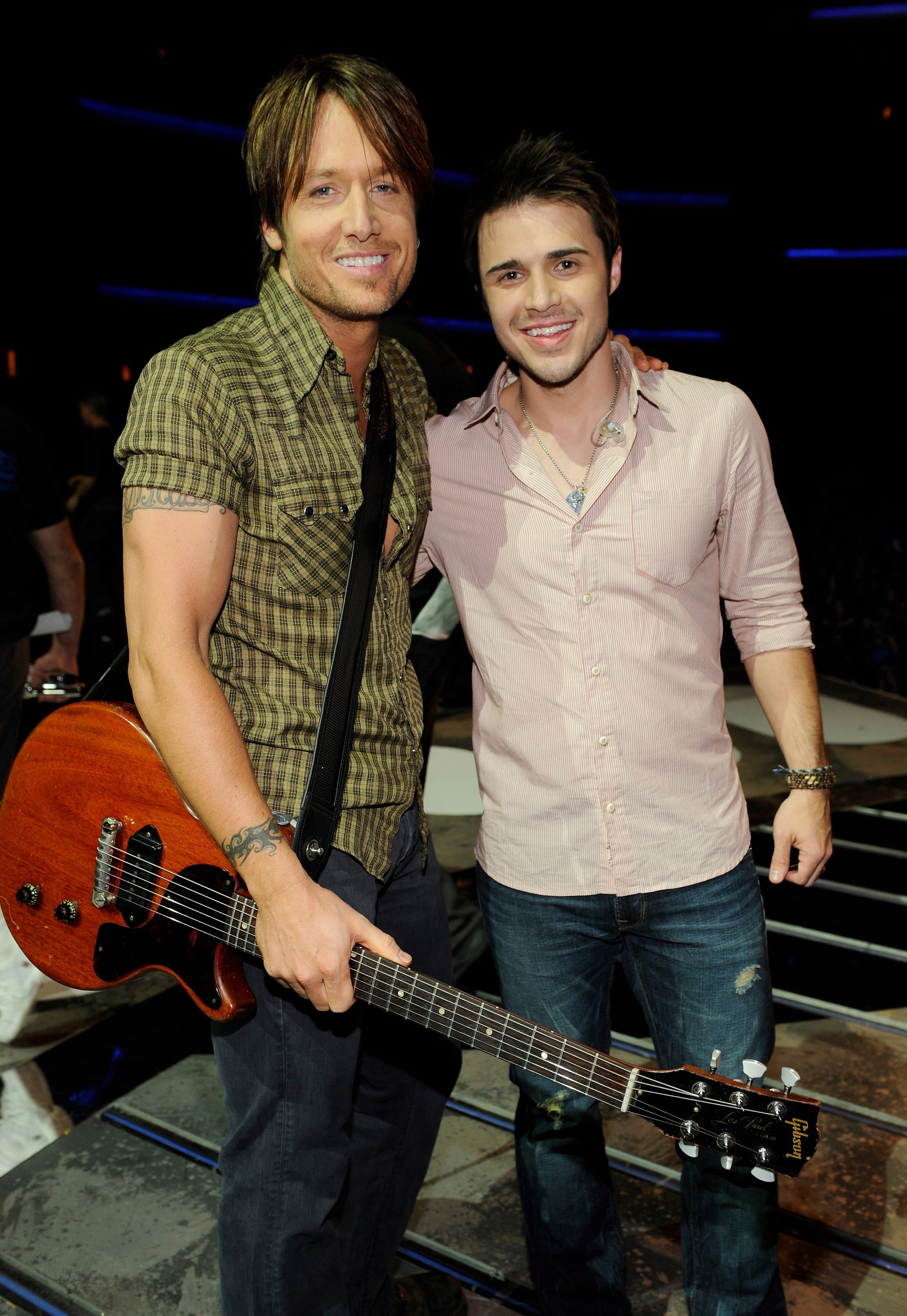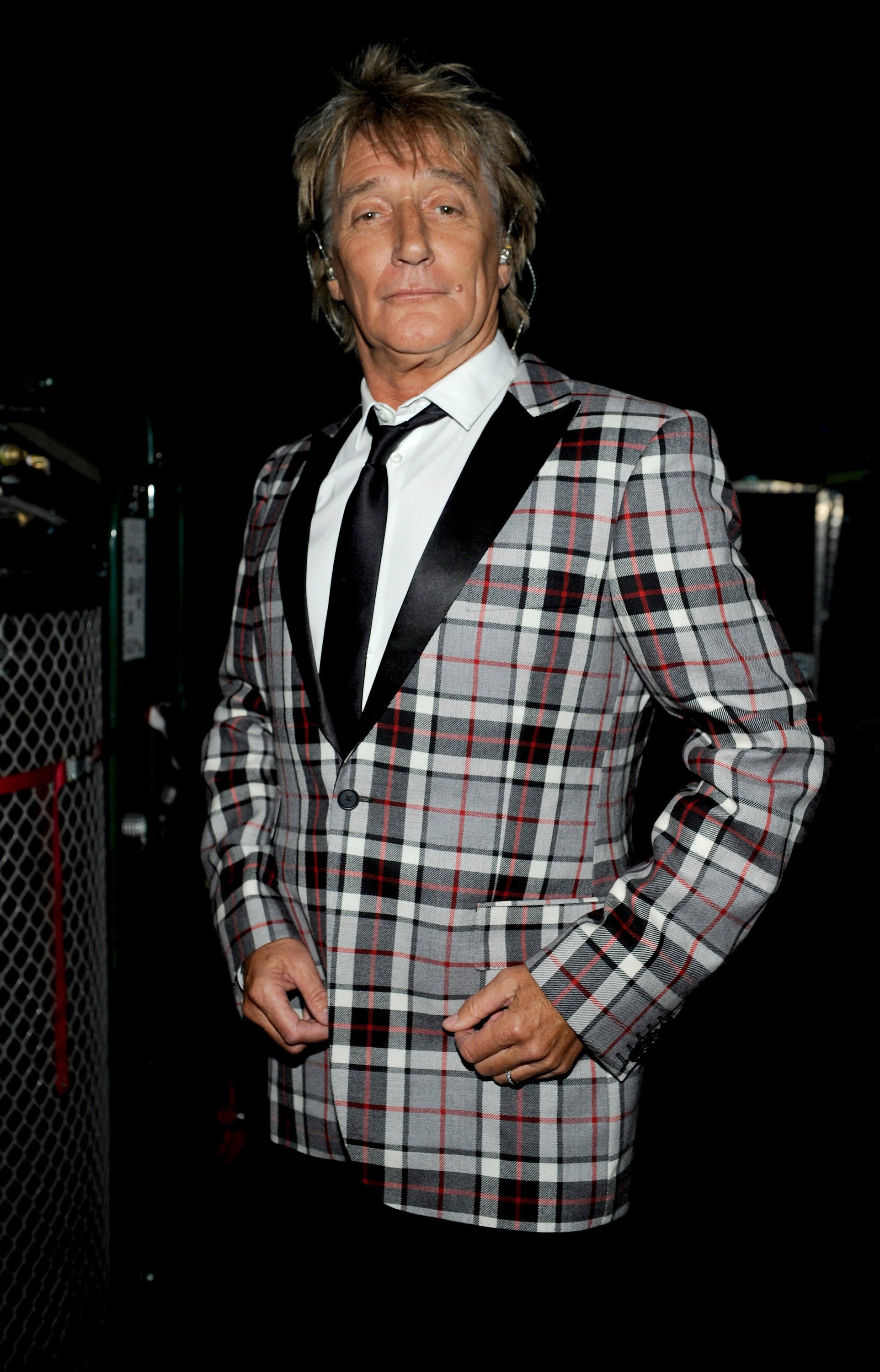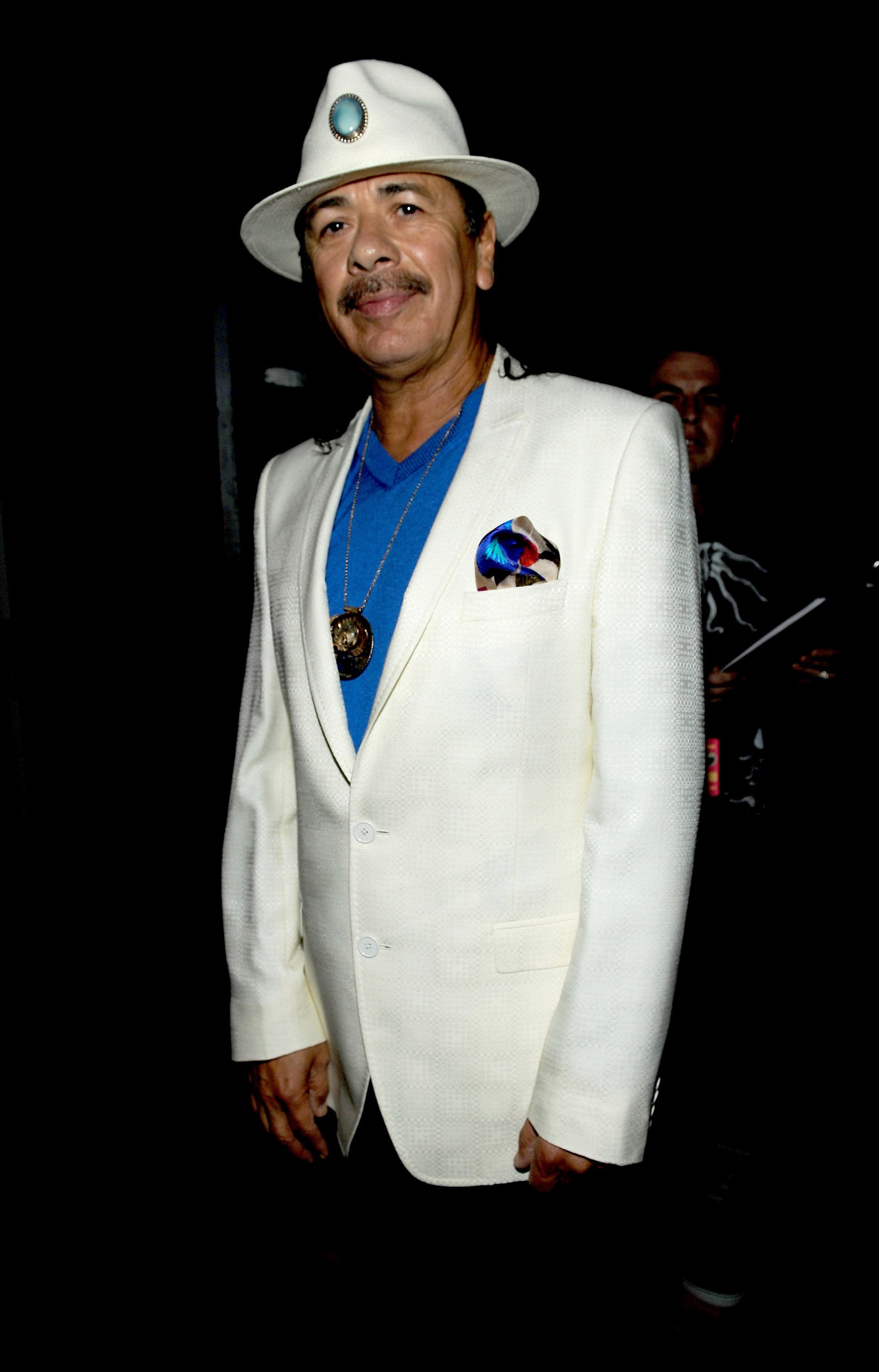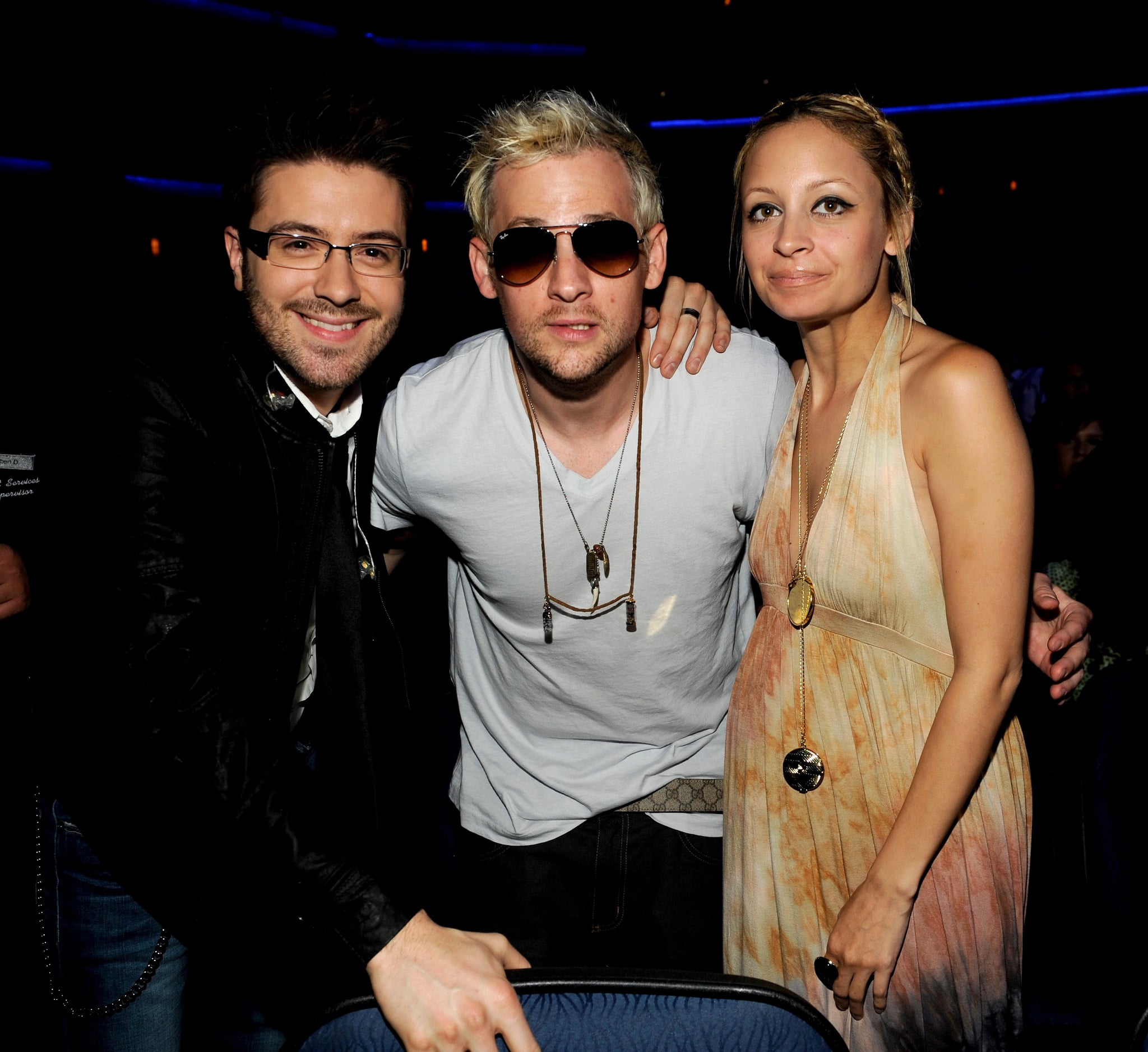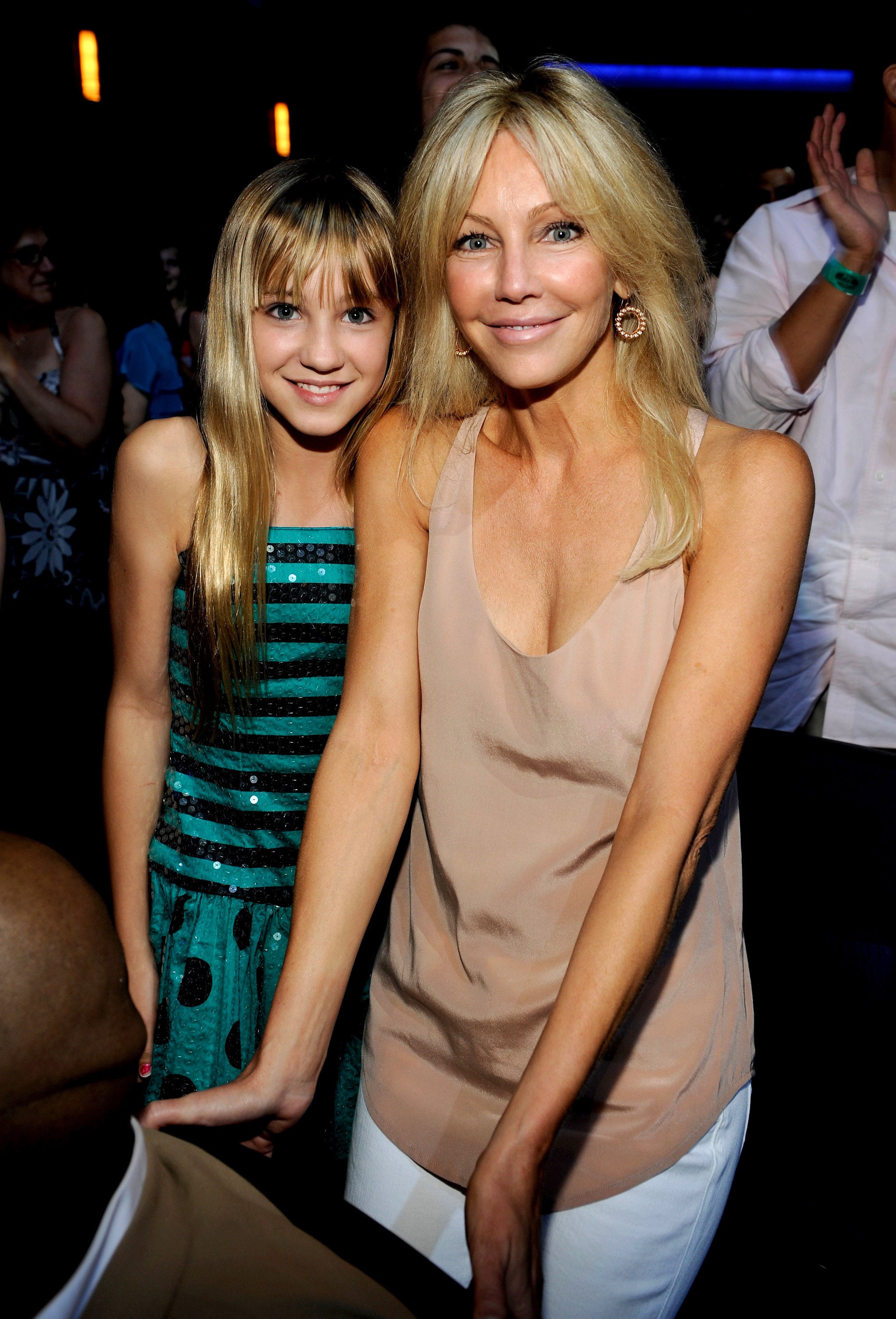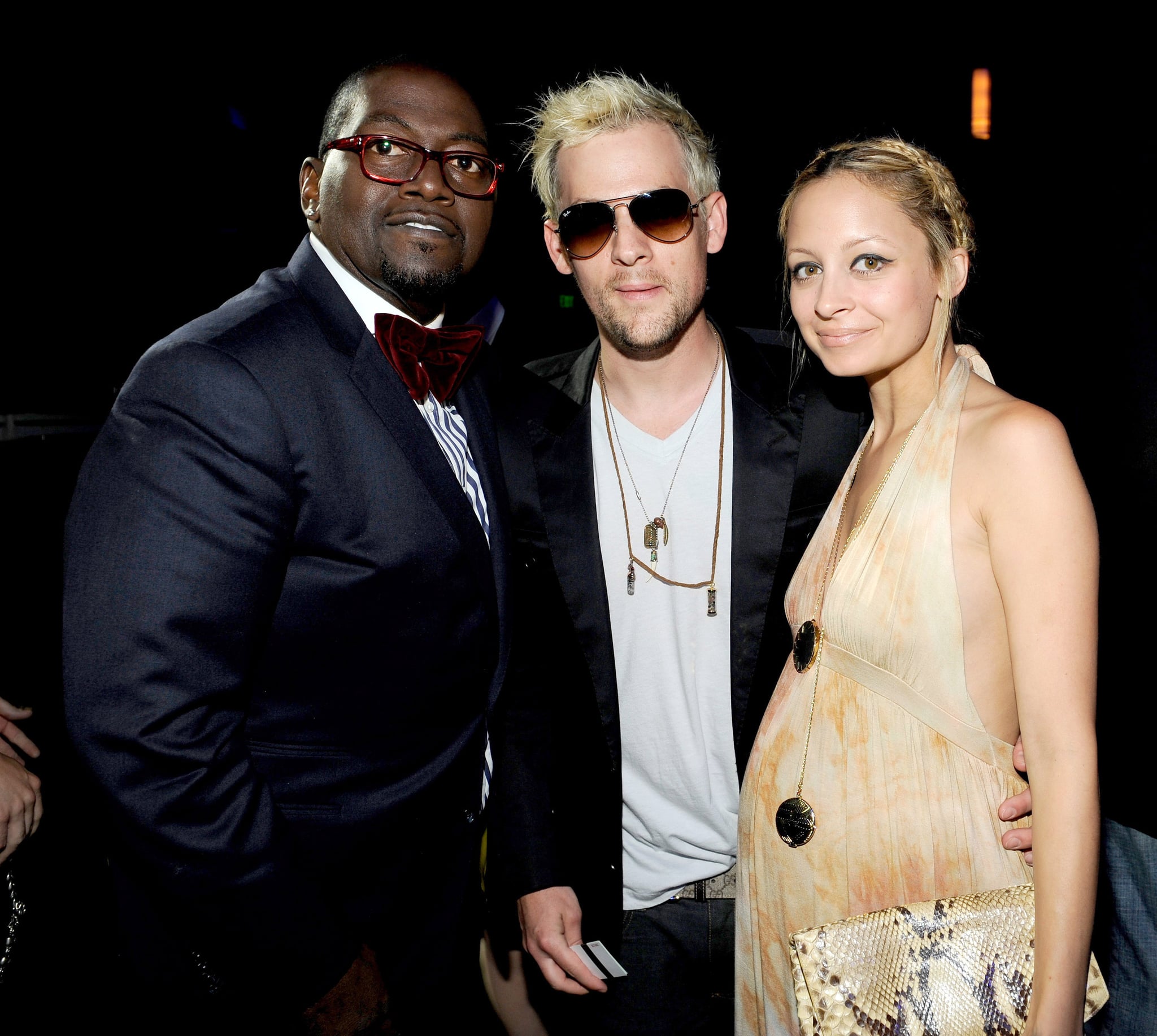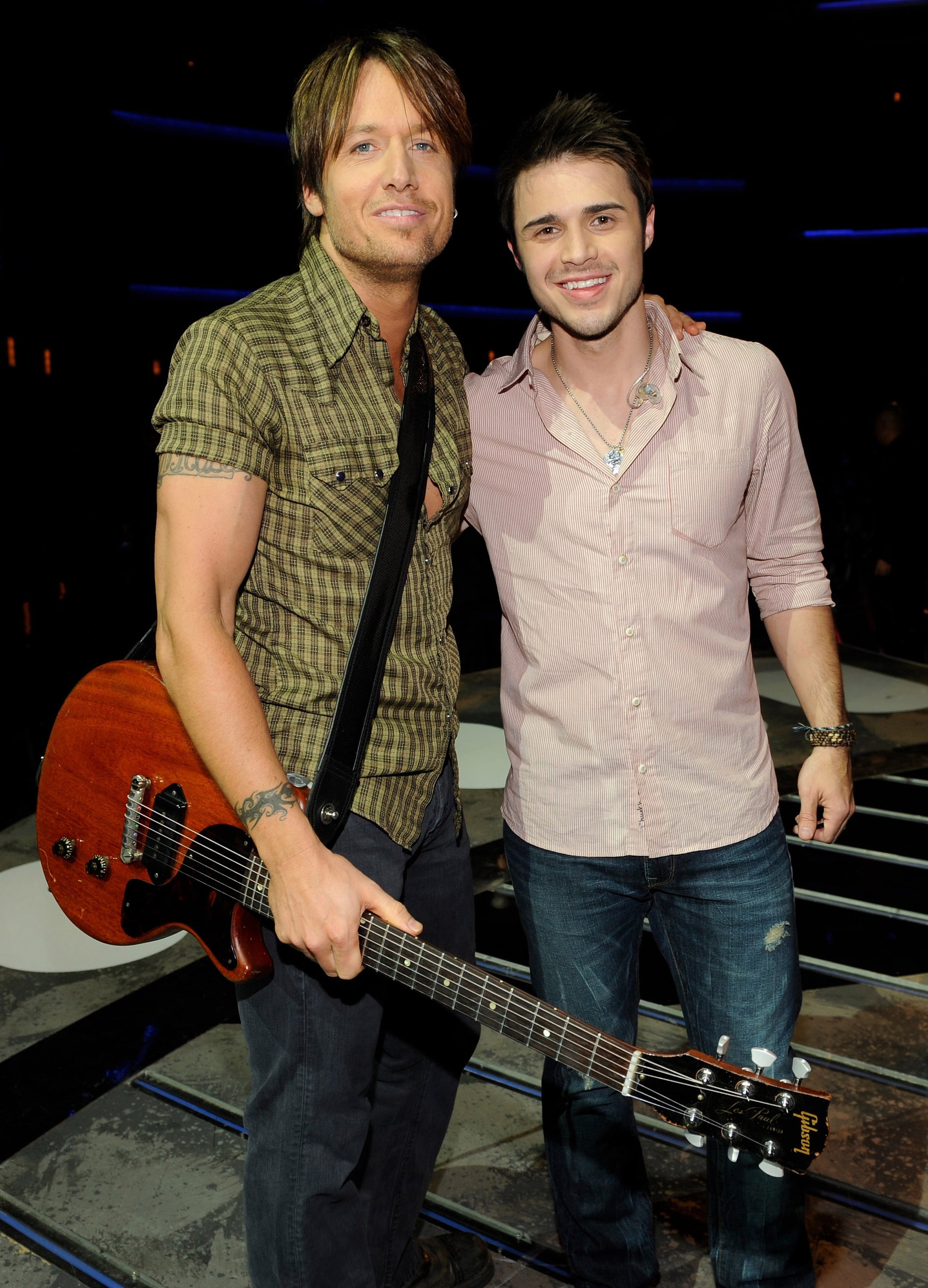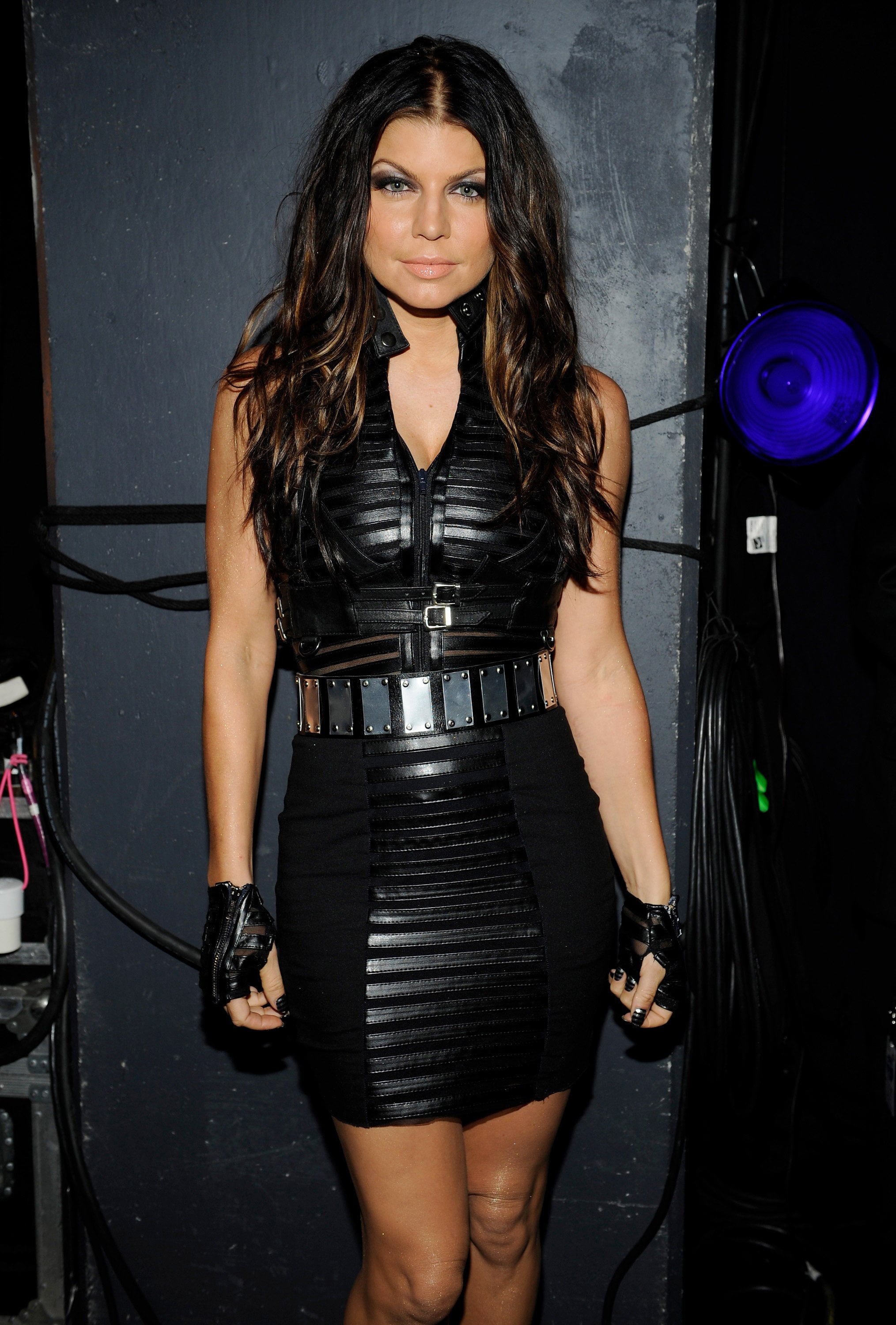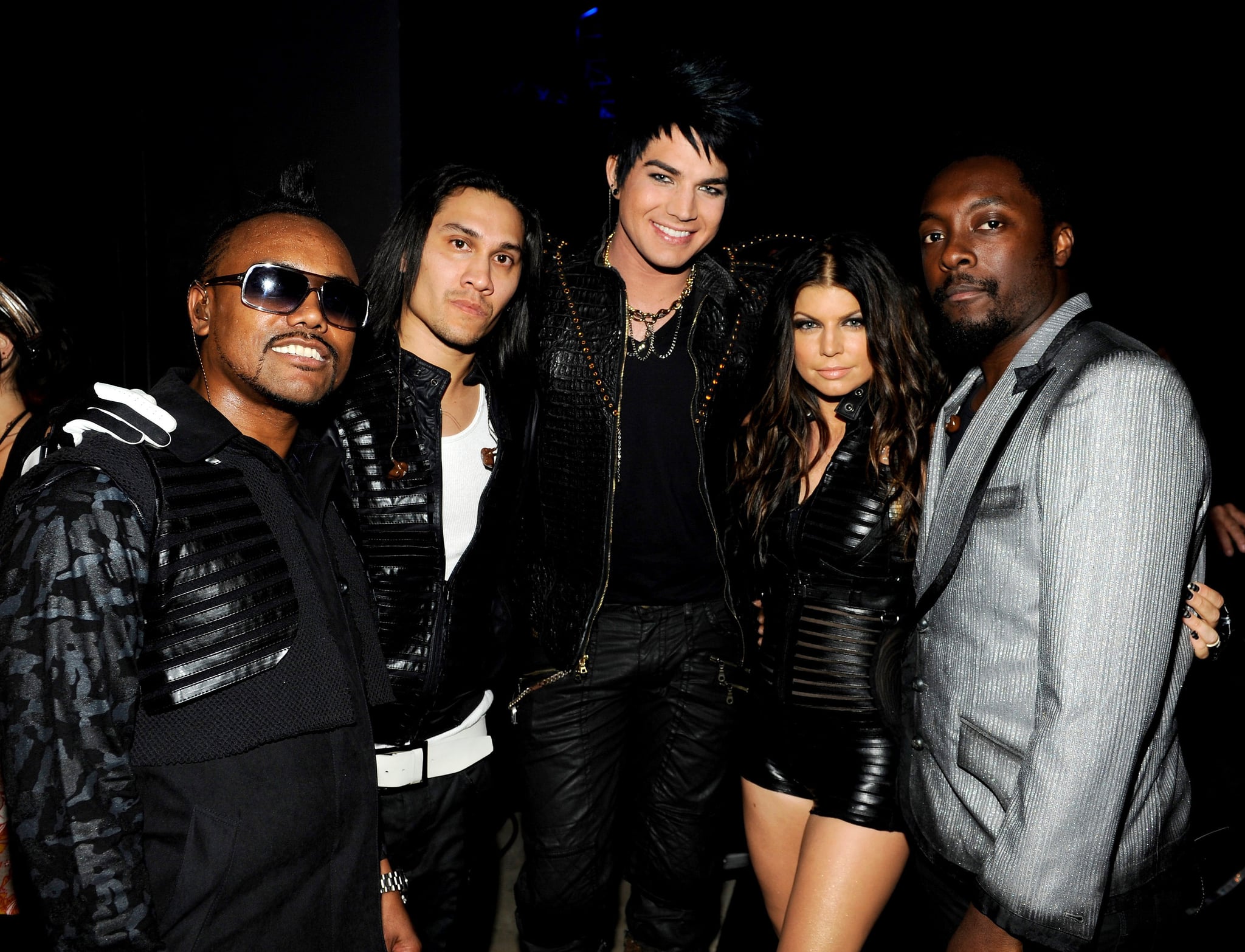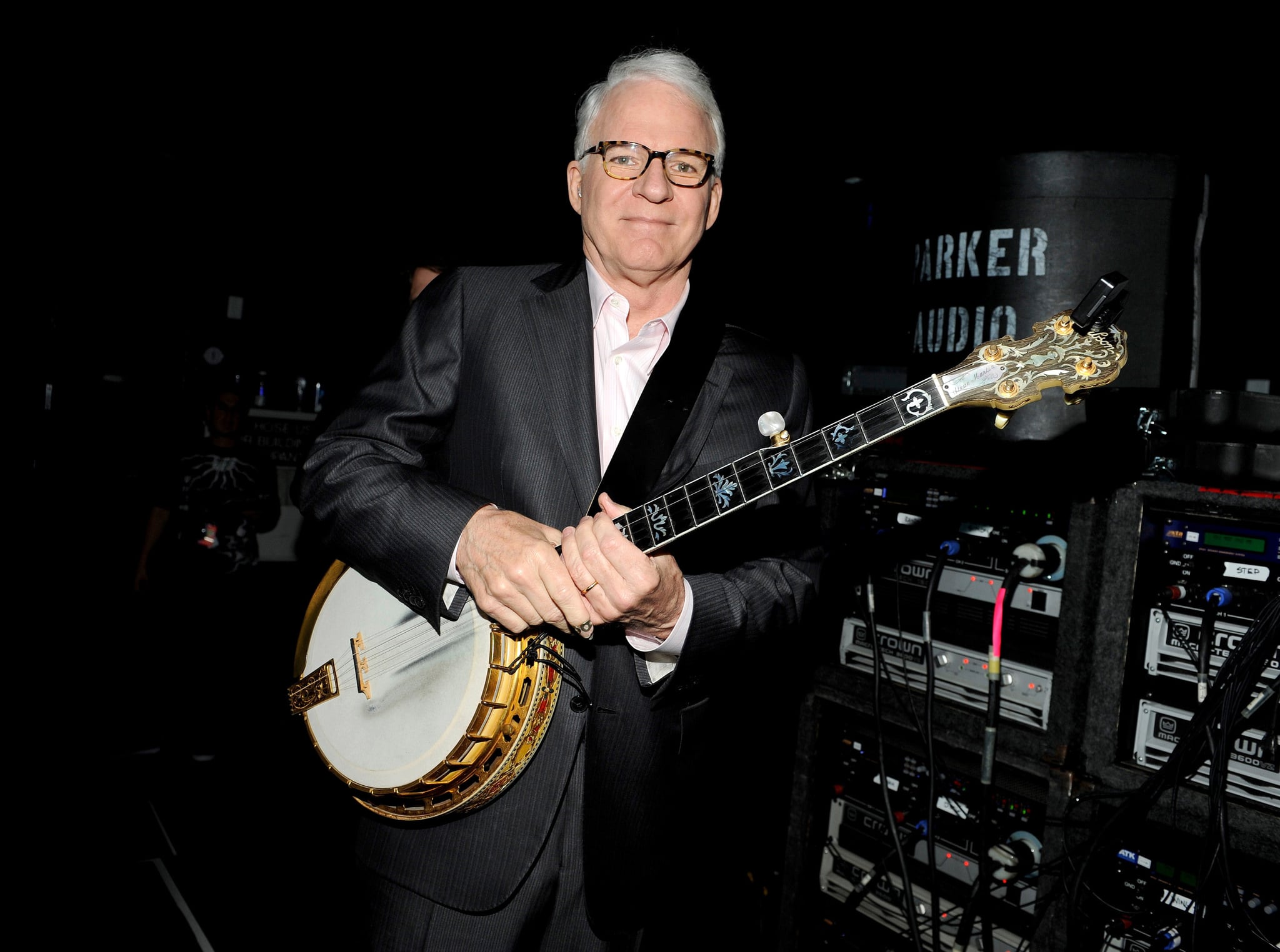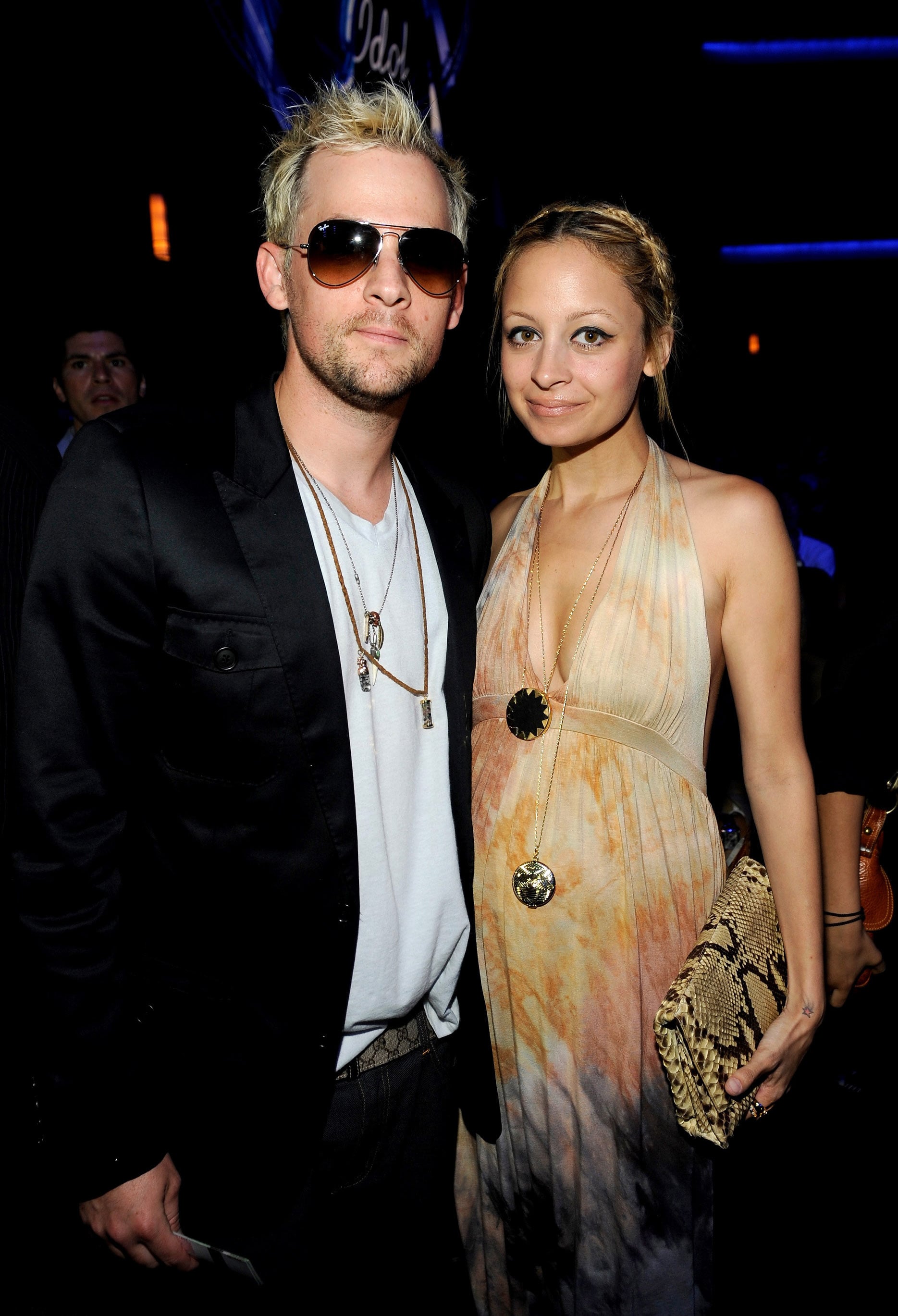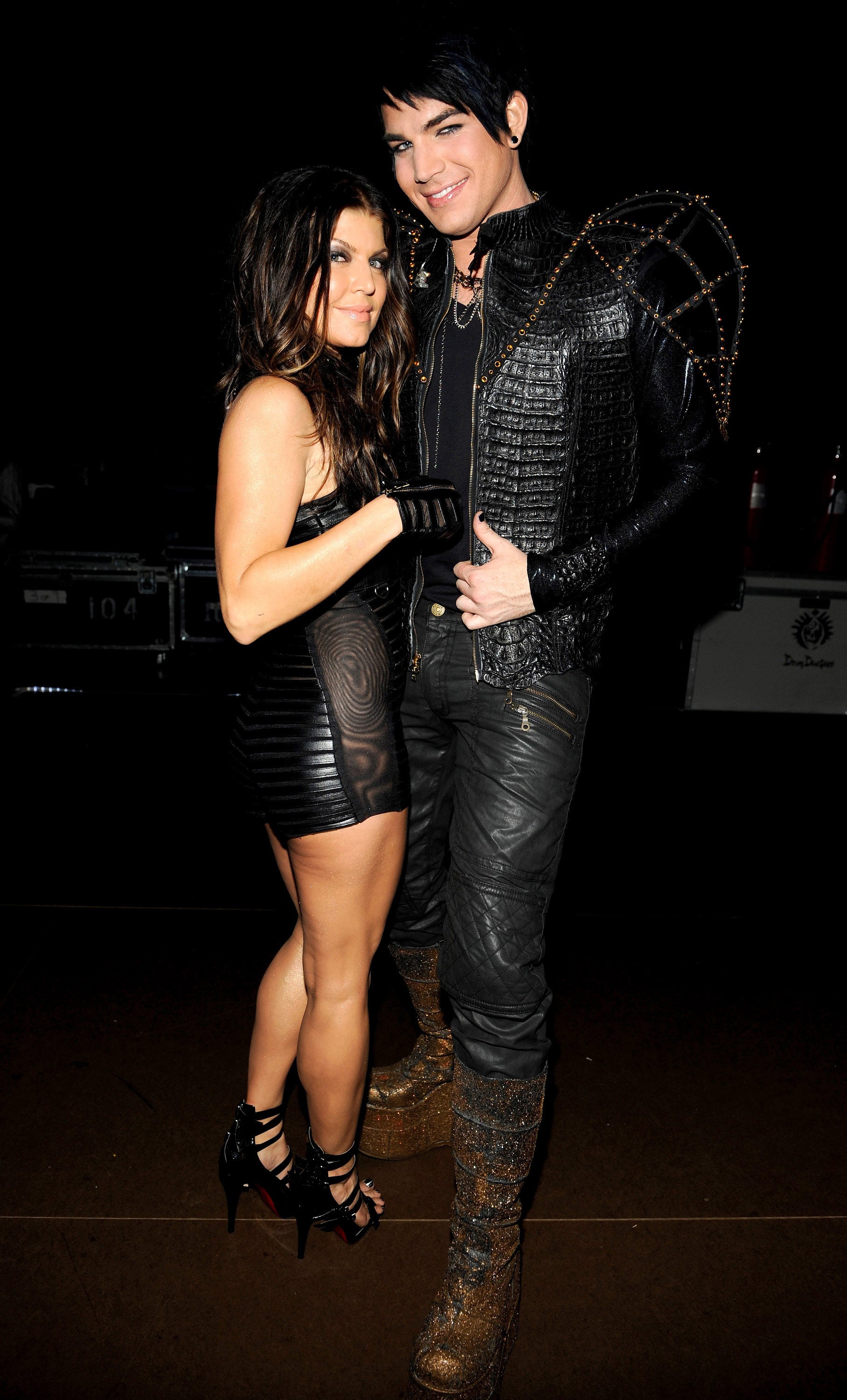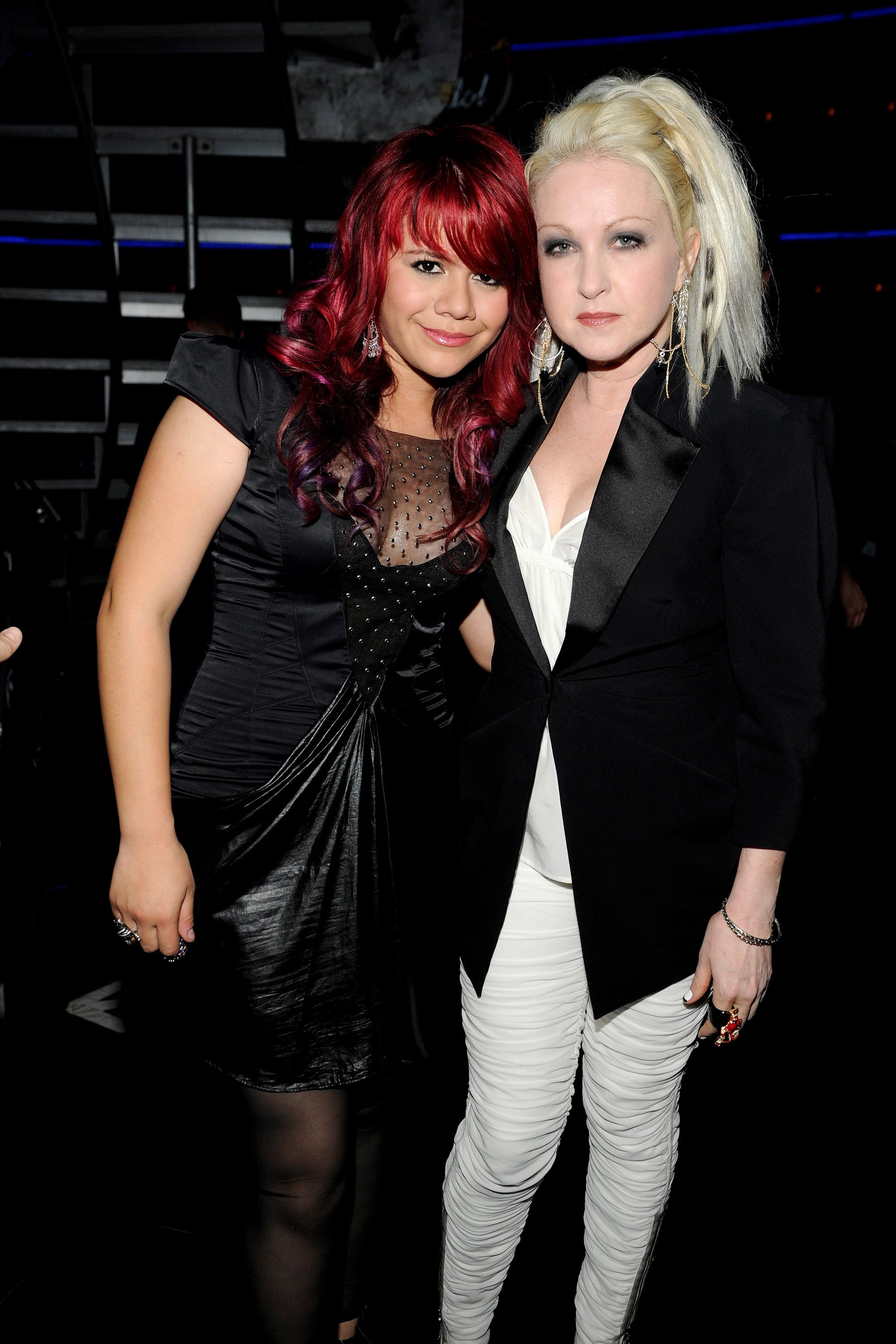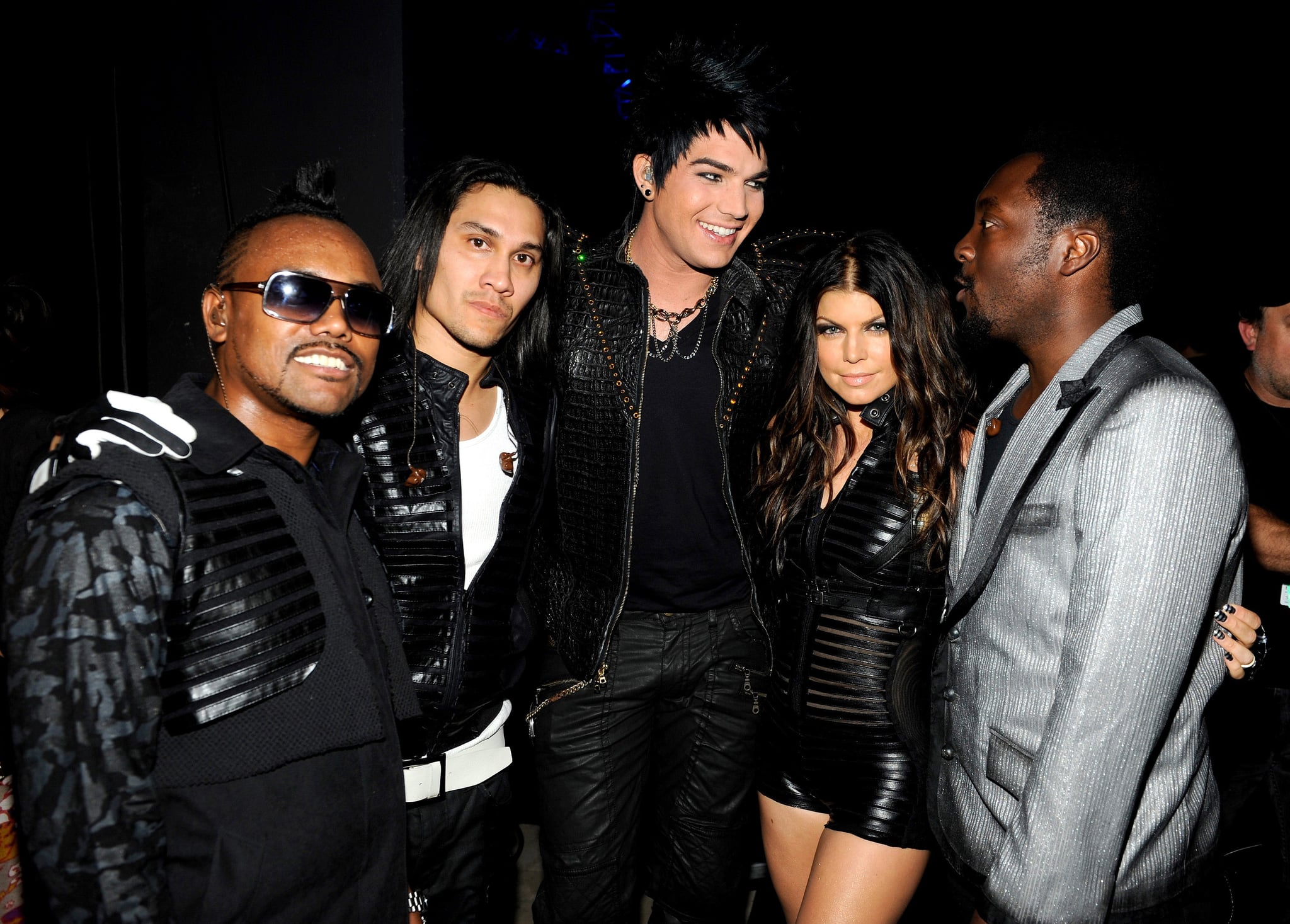 Images include: Kiss, Fergie, Adam Lambert, Kris Allen, Nicole Richie, Joel Madden, Cyndi Lauper, Steve Martin, Heather Locklear, Keith Urban, Carlos Santana, Rod Stewart, Jason Mraz, Christina Applegate, David Hasselhoff, Ruben Studdard, Priscilla Presley, Romeo Beckham, Victoria Beckham, Simon Cowell, Lionel Richie, Lil Rounds, Alexis Grace, Megan Joy, Matt Giraud, Michael Sarver, Jorge Nunez, Anoop Desai, Scott MacIntyre, Tatiana Del Toro, Allison Iraheta, Ryan Seacrest, Melinda Doolittle, Janice Dickinson, Mandisa, Kimberly Locke, Syesha Mercado, Jon Peter Lewis, Randy Jackson, Ace Young, Terri Seymour, Brooke White, Paula Abdul, Chris Daughtry, Michael Johns, Joel McHale, Bo Bice, David Cook, David Archuleta, Kara DioGuardi, Blake Lewis