Photos of Nicole Richie Shopping in LA 2009-12-17 07:00:00
Nicole Brings a Friend to Shop For Family
Nicole Richie took a break from her recent flurry of work to tend to her holiday shopping needs yesterday at The Grove in LA. She spent Saturday promoting her House of Harlow 1960 line, and Wednesday was busy with a photo shoot. Nicole was in a hat, vest, and over-the-knee boots for her excursion with a pal — check out how to get her look. There are even more presents to buy now that there are two kids on Nicole's list, though Harlow is already big enough to pitch in and help with the purchasing.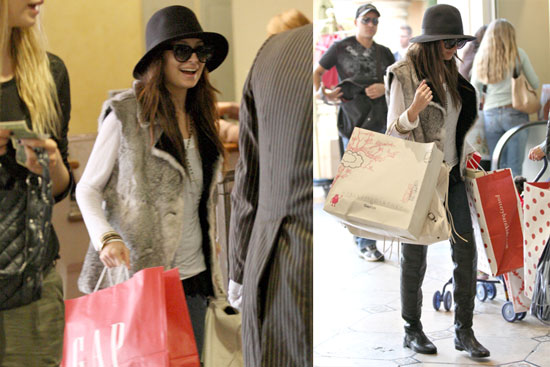 With Hanukkah going on now and Christmas around the corner, don't miss our hundreds of holiday gift guides and coverage here!
To see more Nicole, just
.