Photos of Paris Hilton and Nicole Richie Together at Victoria's Secret Swimsuit Party
Nicole and the Maddens Reunite With Paris at VS Swimsuit Party!
Victoria's Secret models Miranda Kerr, Alessandra Ambrosio, and Candice Swanepoel showed off their super-long legs on the red carpet at the swim catalogue party in LA last night after stripping down to bikinis to promote the new collection. Inside the event, Nicole Richie and Paris Hilton caught up — the former partners in crime grew apart years ago, but as childhood best friends they seem happy to see each other when they can. The Richie-Madden-Hilton double dates ended when Paris and Benji broke up, but the exes still had a friendly chat over the DJ booth where he was working with Joel. Paris and Nicole's side-by-side clubbing days feel like forever ago now that one of them spends most of her time as a hands-on mom to Harlow and Sparrow, but Miss Hilton has also grown up a lot in the past few years.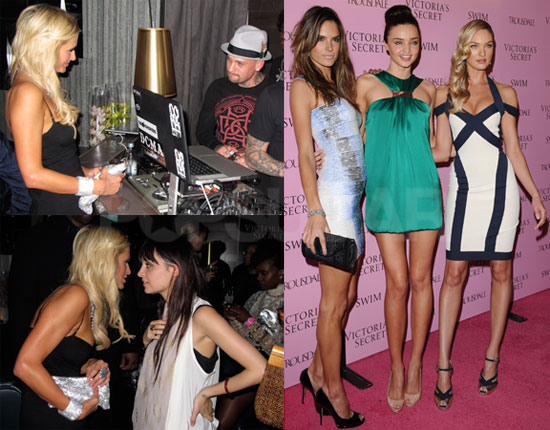 More photos from the Victoria's Secret party so
.