Photos of Penelope Cruz, Kate Hudson, Nicole Kidman, Madonna and More at NYC Premiere of Nine 2009-12-16 06:00:00
Nine Brings Many Out For a Star-Studded NYC Premiere!
The red carpet premiere of Nine in New York last night finally brought together virtually all the stars of the film. Fergie and Marion Cotillard contrasted their luscious brunette hair with white dresses in the chilly Winter night. Penelope Cruz matched the carpet in her deep red, though she didn't have her traveling partner and sexy couple companion Javier Bardem as her date. Nicole Kidman was busting out of her black strapless gown and Kate Hudson dazzled in her short in the front, long in the back frock. Amid persisting rumors of a split from Alex Rodriguez, Kate brought her mother Goldie Hawn to the event for their second night together.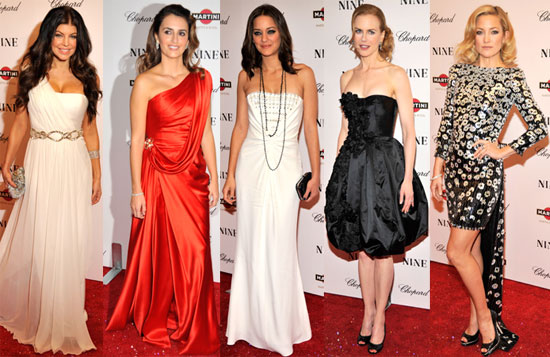 Kate and her mom posed with Daniel Day-Lewis, but the stars of the movie weren't the only ones out to celebrate the musical. In fact, another woman who used to be very close to A-Rod, Madonna, brought a very adult looking Lourdes on the red carpet. Mary-Kate and Ashley Olsen were side-by-side, with Ash carrying her amazing Hermes bag — enter to win a Birkin here! Tobey Maguire and Jennifer Meyer were decked out and Naomi Watts rolled solo as they checked out the Golden Globe nominated performances and film.
LOTS more photos from the NYC premiere so read more.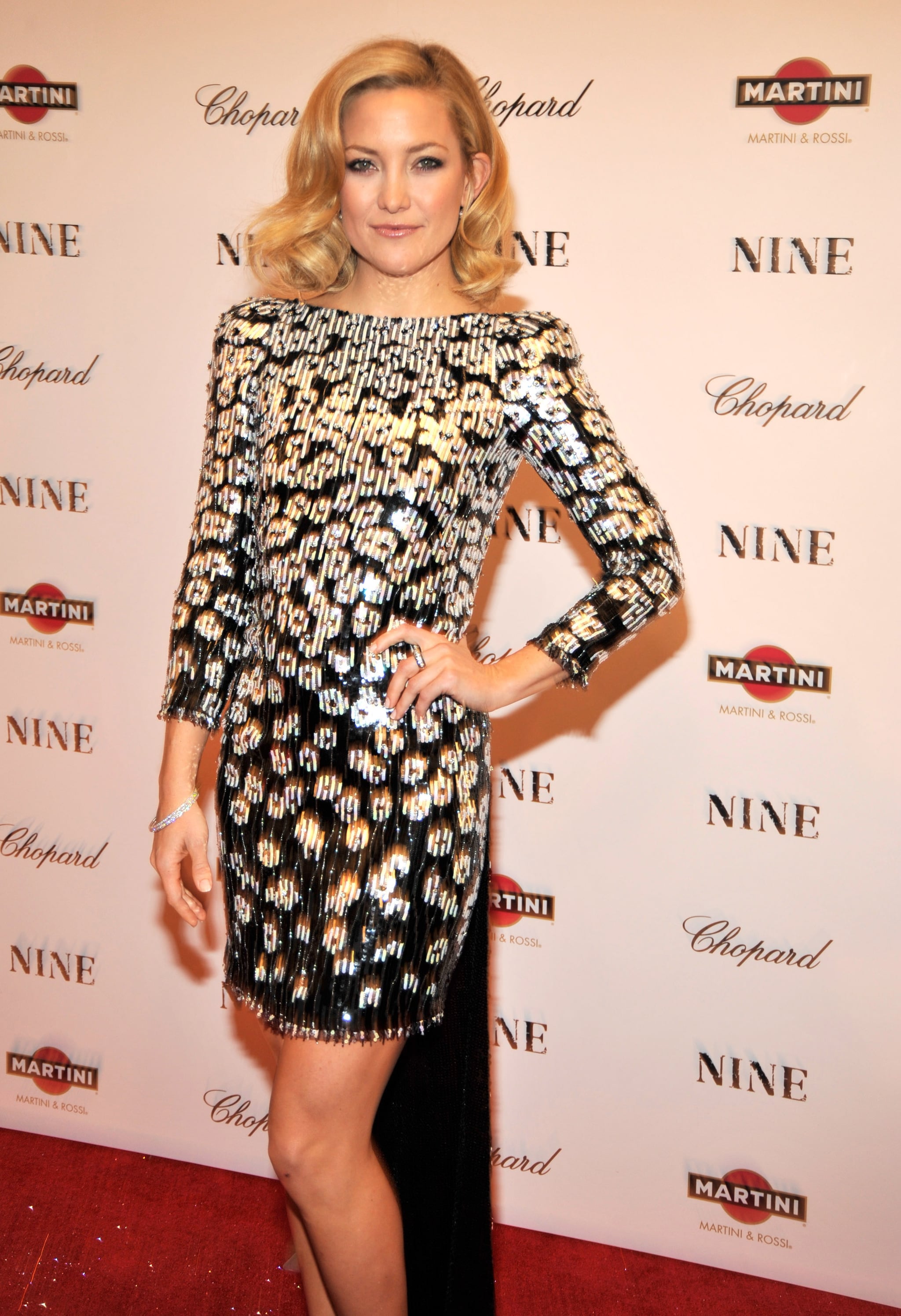 Images include: Kate Hudson, Goldie Hawn, Fergie, Nicole Kidman, Marion Cotillard, Penelope Cruz, Donald Trump, Melania Knauss, Madonna, Lourdes Ciccone Leon, Jennifer Meyer, Tobey Maguire, Daniel Day-Lewis, Judi Dench, Mary-Kate Olsen, Ashley Olsen, Emmanuelle Chriqui, Victor Garber, Kimora Lee Simmons, Djimon Hounsou