Photos of Pete, Ashlee, and Bronx At the Park in NYC
Bronx Shows Ashlee and Pete the Way to the Park
Ashlee Simpson and Pete Wentz took a family trip to the park with Bronx yesterday in NYC. Pete has been on daddy duty ever since Ashlee started on Broadway, but they were able to enjoy the park together before Ashlee went to work, and Pete headed to a We The Kings album release party with David Cook. One of Ashlee's biggest fans, sister Jessica, was recently in town to support Ashlee's Chicago debut but is making her own headlines by being romantically linked with Billy Corgan — a relationship she is supposedly taking very slowly.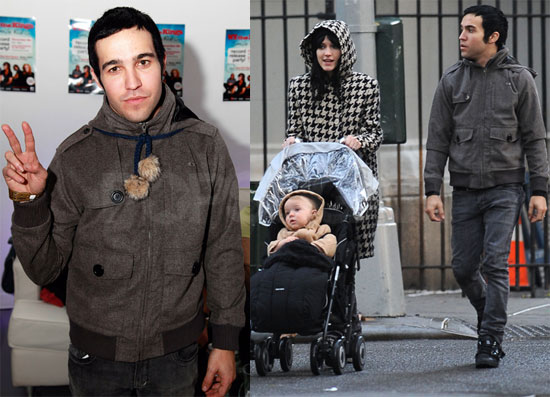 More Ashlee, Pete, and Bronx when you read more.
Images include: Pete Wentz, Ashlee Simpson, Travis Clark, David Cook, Katrina Bowden.