Photos of Peter Facinelli, Bryce Dallas Howard, Robert Pattinson, Ashley Greene Filming Eclipse
Robert and His Fellow Vampires Have Working Weekends
After partying with his castmates on Friday in Vancouver, Robert Pattinson was up early Saturday to film Eclipse with Peter Facinelli and Ashley Greene. The boys have been doing lots of bonding lately, especially after Robert sent his first and last tweet to celebrate Peter's reaching a million followers. The Cullen family is all together in Canada now after Rob traveled to NYC for the VMAs — and we included new photos from the event in our hot Rob faceoff game.
Kellan Lutz joined the fun on set late last week, though he was in the crowd at Jackson Rathbone's 100 Monkeys concert on Friday. Ashley Greene and Xavier Samuel were among the Twilighters who came out for the show, letting off some steam before reporting back to work.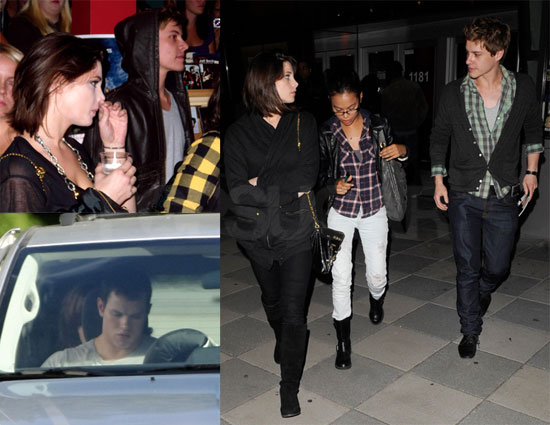 To see more photos of Rob plus Ashley Greene just read more.