Photos of Possibly Pregnant Katie Holmes in LA With Daughter Suri Cruise
See Katie and Suri's Cute Coffee and Pastries Run For Two!
Katie Holmes and Suri Cruise were together on Friday to pick up pastries and coffee in LA. Suri managed to get her hands on a croissant, which seems to be one of her favorite snacks. The girls have been spending time in LA including shoeless shopping in a tutu between rainy days. Katie also denied recent rumors that she's expecting, which seems just as well with most of you who think Katie's first pregnancy was conspiracy theory-ridden enough.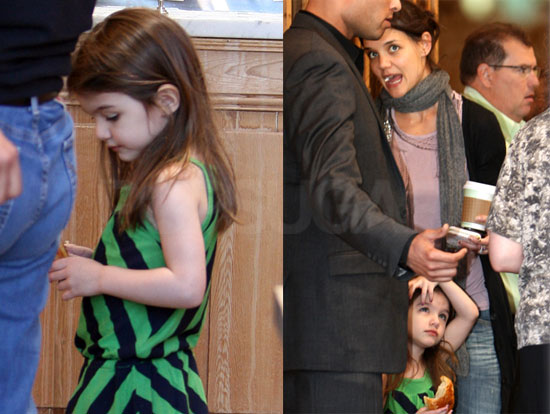 To see more of Katie and Suri, just
.