Photos And Quotes From New Moon's Kristen Stewart in Interview Magazine — Part 2
Kristen Stewart Shares and Poses a Little More For Interview
We already had one peek at Kristen Stewart's gorgeous spread in the upcoming issue of Interview, and now there are even more photos and an excerpt from her chat with Dennis Hopper. She opened up to the actor about what her life is like being surrounded by all the Twilight mania, as well as recently receiving her high school diploma — with honors. Here's more: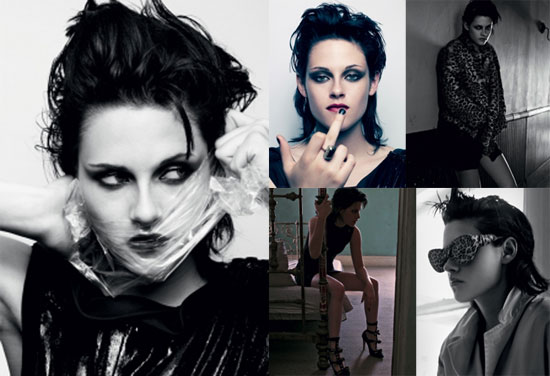 On just getting her high school degree: "I went to public school up until junior high. I know it's a little late and I'm a little old, but I just finished high school—with honors. The other day I was doing a graduation scene on Eclipse, and I had just finished high school myself the week before, so I told the crew, "Hey, just so you know, I'm actually graduating right now, and I'm not going to have another ceremony." So I took a mock picture with an extra. I literally asked the actor to come back and shake my hand and hand me the diploma while I was dressed in a cap and gown."
On getting lots of attention: "Yeah, it's weird. There's an idea about who I am that's eternally projected onto me, and then I almost feel like I have to fulfill that role. Even when things come out of my mouth, I want to be sure I'm saying exactly what I mean. All I'm thinking of is the fact that everything that I say is going to be criticized — not criticized, just evaluated and analyzed. And it's always something that matters so much to me that doesn't come out right. But in terms of how my life has changed, I never really went out a whole lot before. I'm sort of an in-my-head kind of person. I wish I could take more walks . ."
On spending lots of time in her hotel: "That said, the only way for me not to have somebody know where I went the night before is if I didn't go out at all. So that's what I'm trading. It depends what mood I'm in. Some nights, I think, "You know what? I don't care. I'm just going to do what I want to do." Then the next day I think, "Ugh. Now everyone thinks I'm going out to get the attention." But it's like, no, I actually, for a second, thought that maybe I could be like a normal person."
For the entire Interview spread just
.