Photos and Quotes From Project Runway's Heidi Klum in InStyle
Heidi Has Nothing But Love to Share With InStyle
Heidi Klum and Seal brought their four kids out for a karate class in LA yesterday afternoon. Even little Lou went along for the session, staying for its duration to see her older three siblings show off their moves. Heidi's all about spending quality time with her kids, but another of her babies, Project Runway, will premiere on Thursday. In advance of the new season, Heidi recently opened up to InStyle about her show and her family. She spoke about her bond with Seal, as well as her most recent pregnancy. Here's more: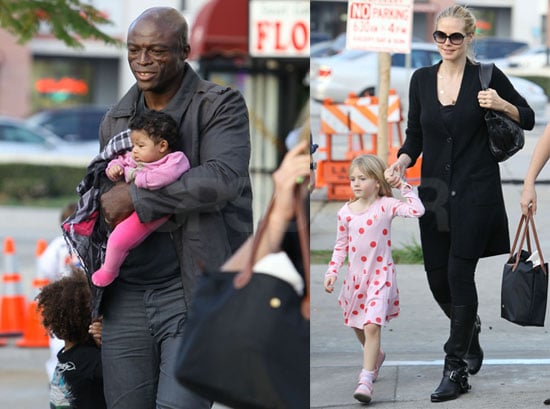 On not flirting with anyone but Seal: "I don't flirt. It's disrespectful to your husband. I would never do that. I'm very devoted, and he's the same."
On their annual vow renewals: "We're still for a minute and stare into each other's eyes."
On taking Seal's last name, Samuel: "My husband, the children, and me, we're now all one."
On the joys of being pregnant: "Everything is about love when you're pregnant. The baby's being loved by you; the baby's being loved by your husband, by the grandparents, by your children. And you're being loved by everyone."