Photos and Quotes of Twilight's Ashley Green in Nylon Magazine
Ashley Greene Talks Twilight With Nylon
Ashley Green sat down with Nylon to chat about her life in the wake of Twilight's incredible success. We caught up with Ashley and her costar Kellan Lutz at the MTV Movie Awards, when she revealed that she wants to train with a circus this Summer during her hiatus from filming. She shared a little more with the magazine about how the cast gets along, and she also had a few things to say about Robert Pattinson. Here's more: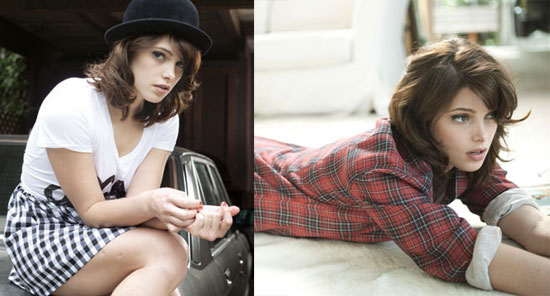 On Rob Pattinson's fame: "Oh God. Poor Rob is already a Beatle. His whole life is documented. If he picks his nose, it's all over the Internet. He's just done for. I think he's kinda freakin' out, like, 'What the f*ck is going on?'"
On the Twilight cast: "We get along really well," she says of her co-stars, who are all confirmed through at least a third movie. "And thank God! Can you imagine going back over and over if we didn't?"