Photos of Rachel McAdams in Marie Claire May 2009
Rachel McAdams Gets Into a State of Playful For Marie Claire
Rachel McAdams graces the cover of Marie Claire's March issue, looking gorgeous in her orange gown. Instead of a typical interview all about her upcoming film, State of Play, Rachel joined the magazine's book club for the month. In addition to discussing the novel she chose, Prodigal Summer, she also comments on attraction and relationships. She said: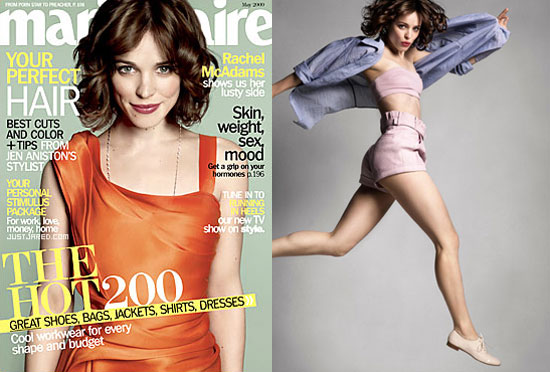 "You know when you just walk into a room, and some days you're on and some days you're not? To think it all boils down to hormones and pheromones is a little disconcerting. At the same time, it's kind of interesting that we're still that primitive. It's still fairly basic nature. You're drawn to who you're drawn to."
We all know that Rachel is drawn to Josh Lucas these days, and we bet the actress is pretty irresistible to the other men in her life too.