Photos of Reese Witherspoon, Justin Bieber, and the Cast of Glee at the Annual White House Easter Egg Roll With President Obama
Reese, Justin, and the Glee Kids Light Up the President's Egg Roll!
The South Lawn at the White House in Washington DC was the place to be this morning as President Obama hosted the annual Easter Egg Roll. His daughters, Malia and Sasha, were out alongside the first lady, while other celebrity babies like Ava and Deacon Phillippe were able to join in on the fun. Reese Witherspoon read to the children who gathered for the event, and she flew to the East coast with Ava and Deacon yesterday after celebrating the holiday on Saturday with Jim Toth. Joining Reese to entertain the youngsters were Justin Bieber and the cast of Glee, whose shaky performance is making headlines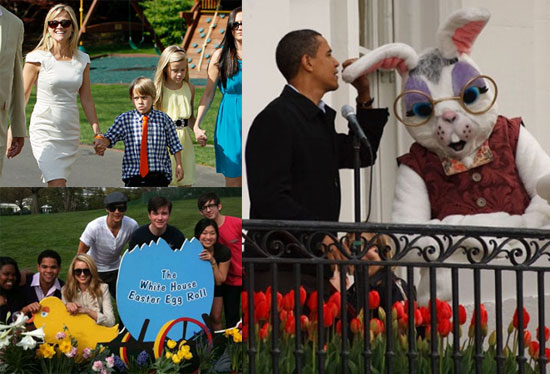 To see more from the White House Easter Egg Roll just
.