Photos and Review of Teen Choice Awards, Twilight Cast, Britney Spears, Miley Cyrus, Gossip Girl Cast
Robert, the Twilighters, and Britney Make a Fun Teen Choice
The Teen Choice Awards were filmed in Universal City last night, but you'll have to wait until this evening to see them on the air. If you want all the spoilers, check out the full winner list here. The show was full of fun moments and, of course, lots of artful cutaways to check in on the Twilight kids. The Jonas Brothers looked like they were having a blast hosting the big night, which began and ended with their performances. They also participated in a series of fan-chosen dares throughout the night — including Nick hugging fans and Joe getting a faux-haircut. Britney's big moment came after a sweet introduction from Miley Cyrus, but Brit didn't hang out on stage long. Her standard short thank-you-to-the-fans speech was enough, but she looked fantastic in her minidress. Speaking of showing some skin, Miley's performance of her new single involved some tiny shorts and risque moves with a pole.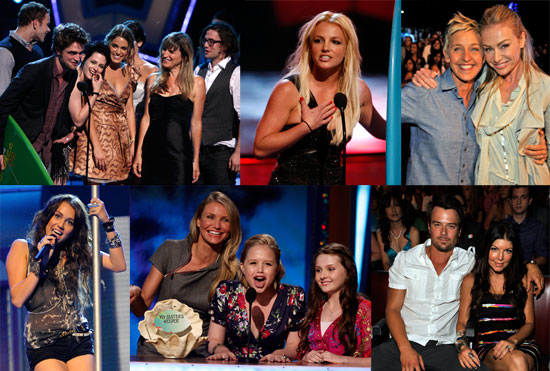 The Twilight cast were skillfully moved around during the show, but ended up sitting together before they received a slew of awards. There were too many to do one by one, so the whole group went up together to accept the batch. Taylor took the lead, but Robert wasn't going to get away without talking. He joked that he was asked to stretch out the show so he rambled a bit, seeming a little more loosened up than when he took the stage with Megan Fox earlier. Other highlights included Zac Efron's effusive speech, the Black Eyed Peas', Cameron Diaz, and Ellen DeGeneres winning for her Twitter. Watch it all tonight, but before then don't miss our red carpet coverage as well as Fab and Bella's love it or hate it polls!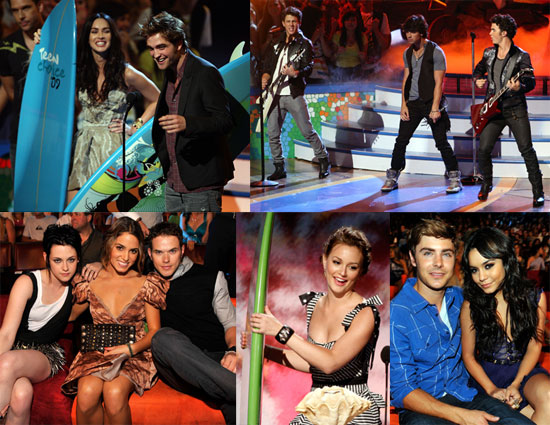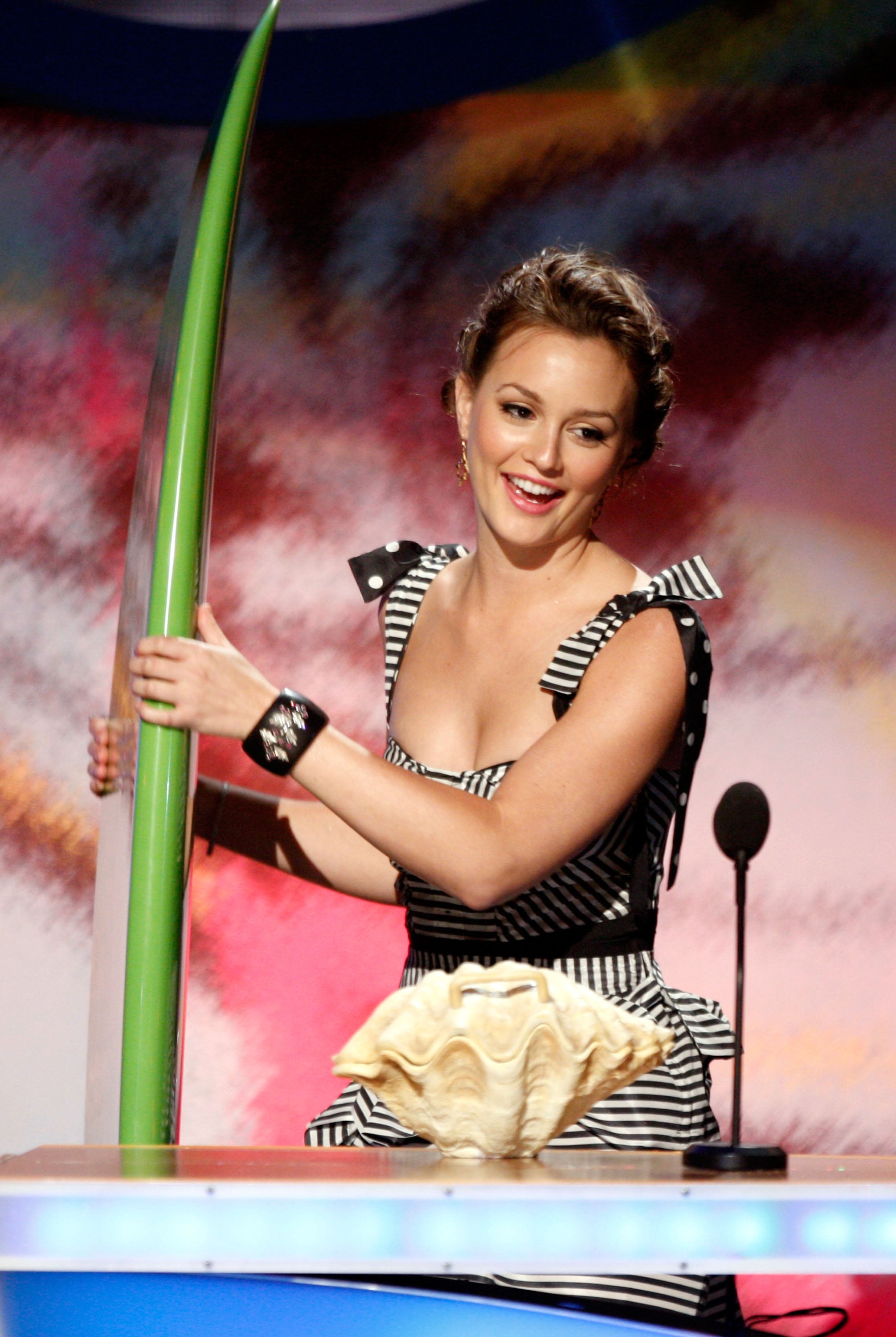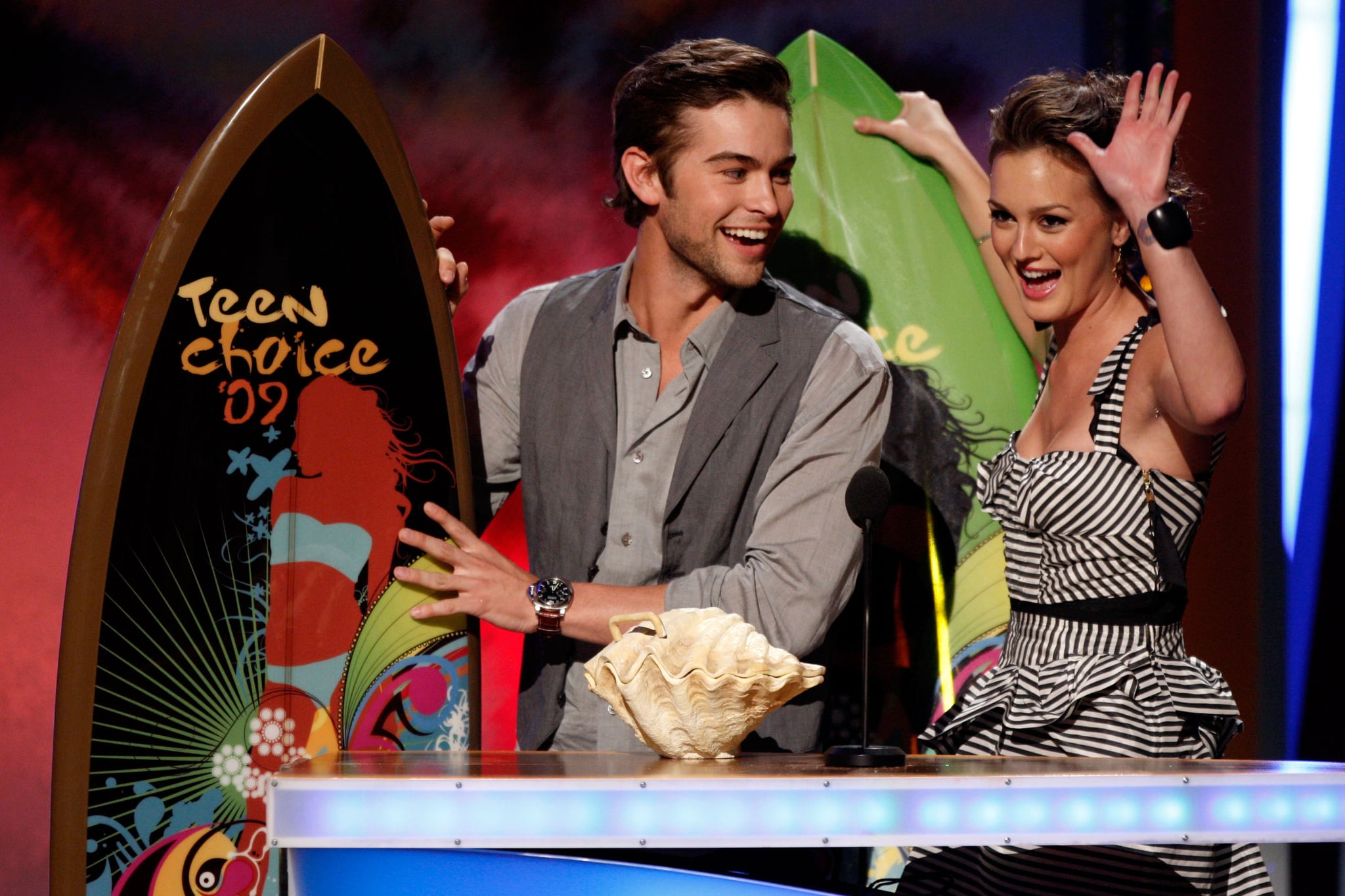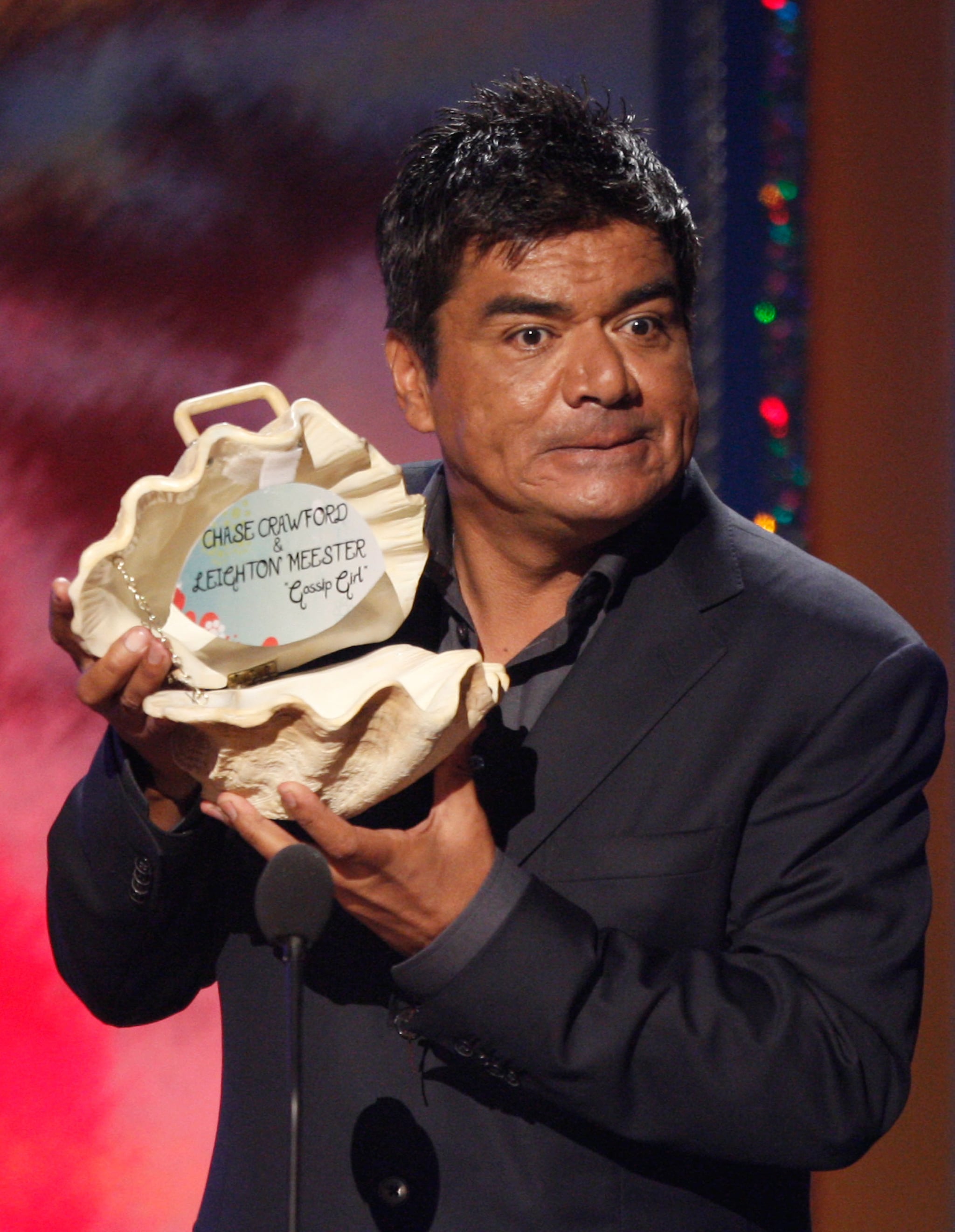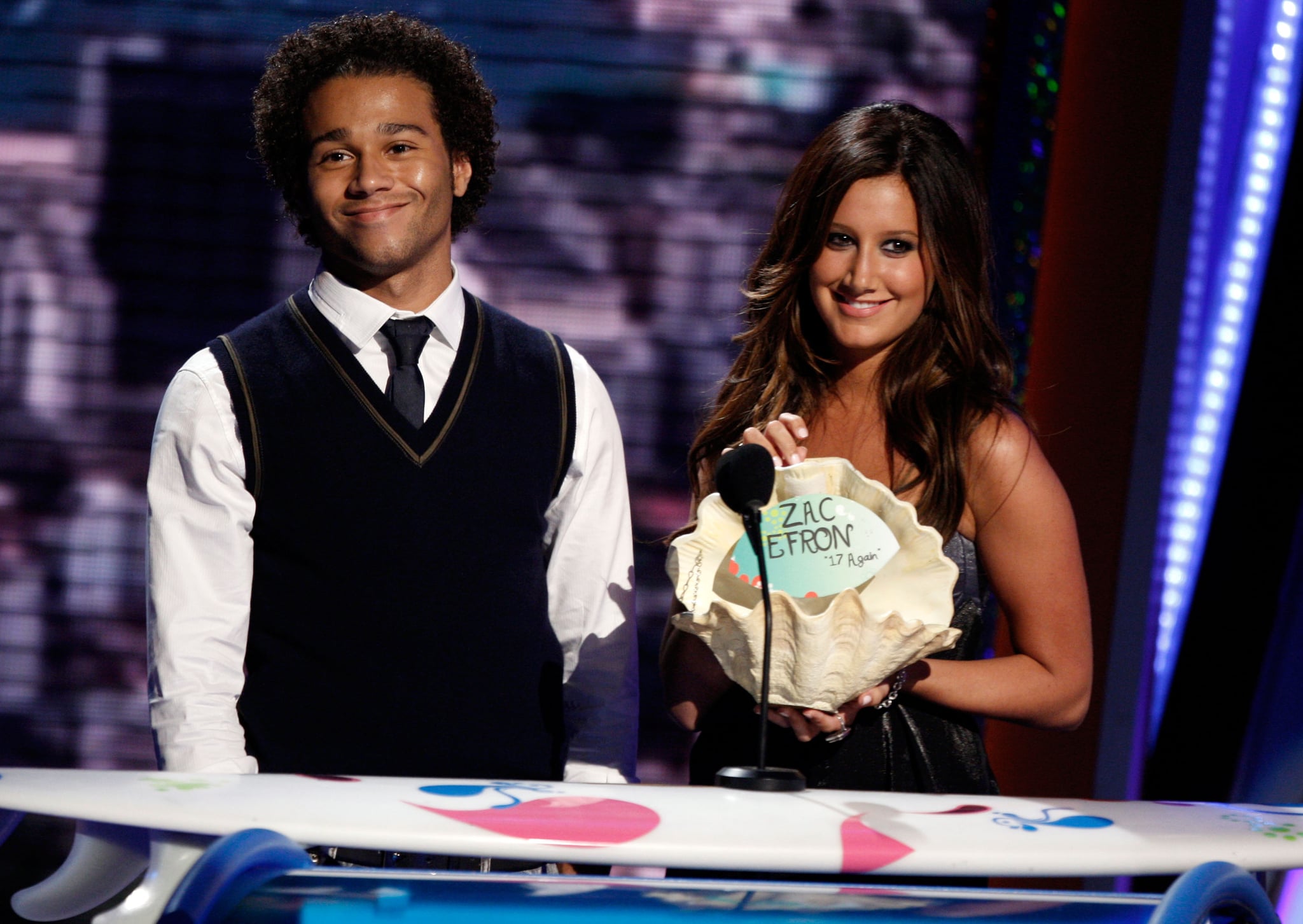 To see over 100 photos from the show including Robert Pattinson, Rumer Willis, Josh Duhamel, Kristen Bell, Ed Westwick, and many others, just
.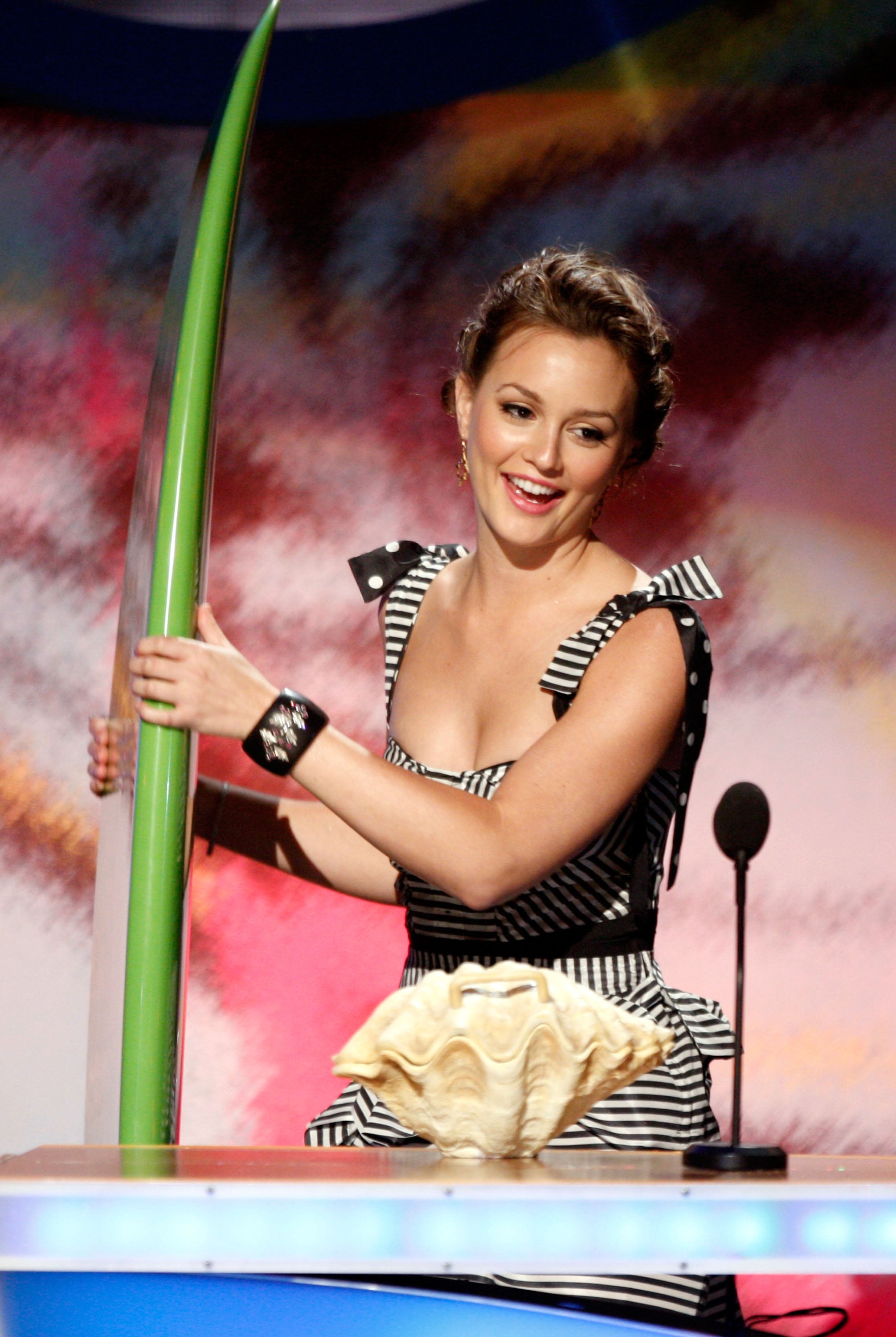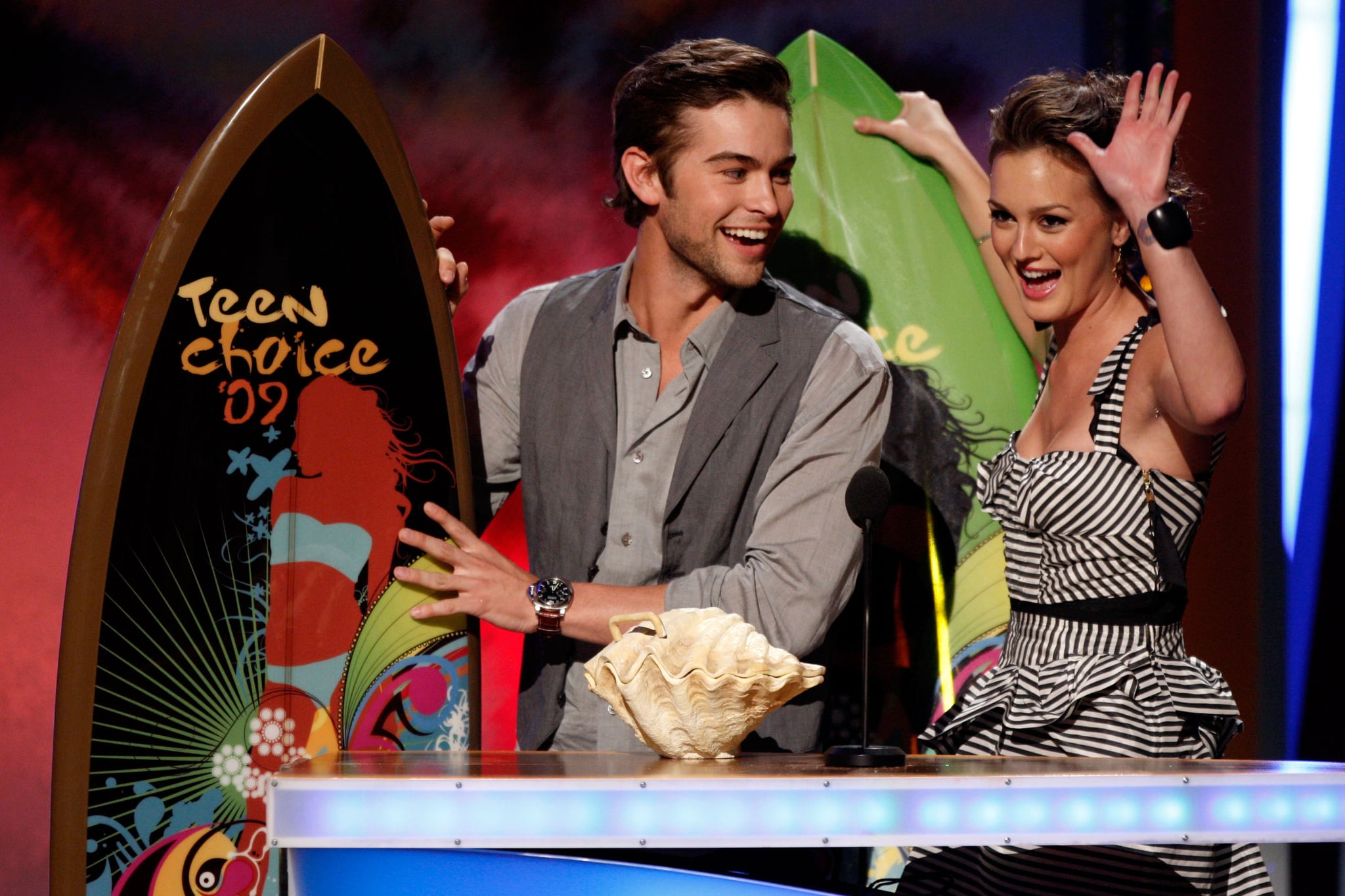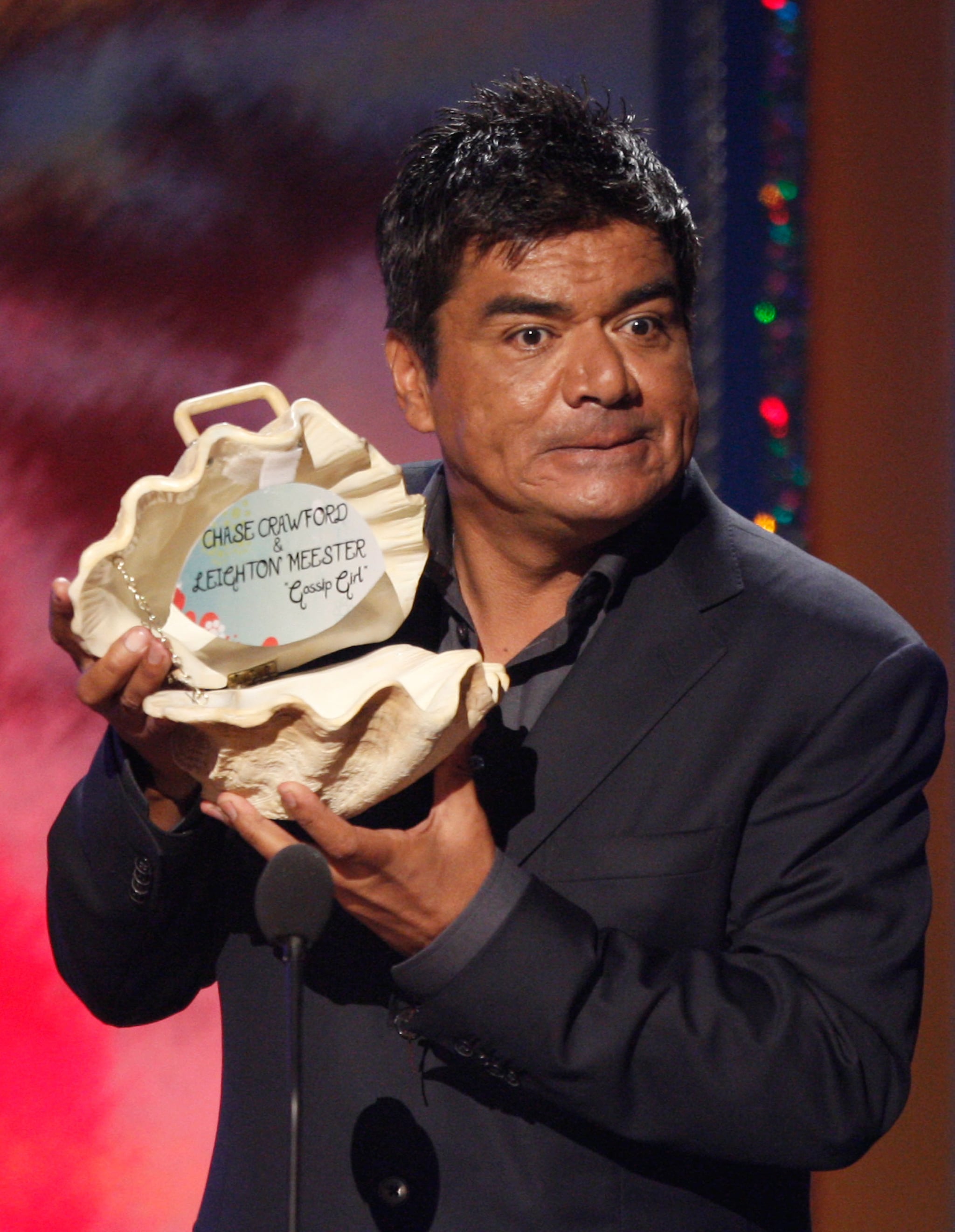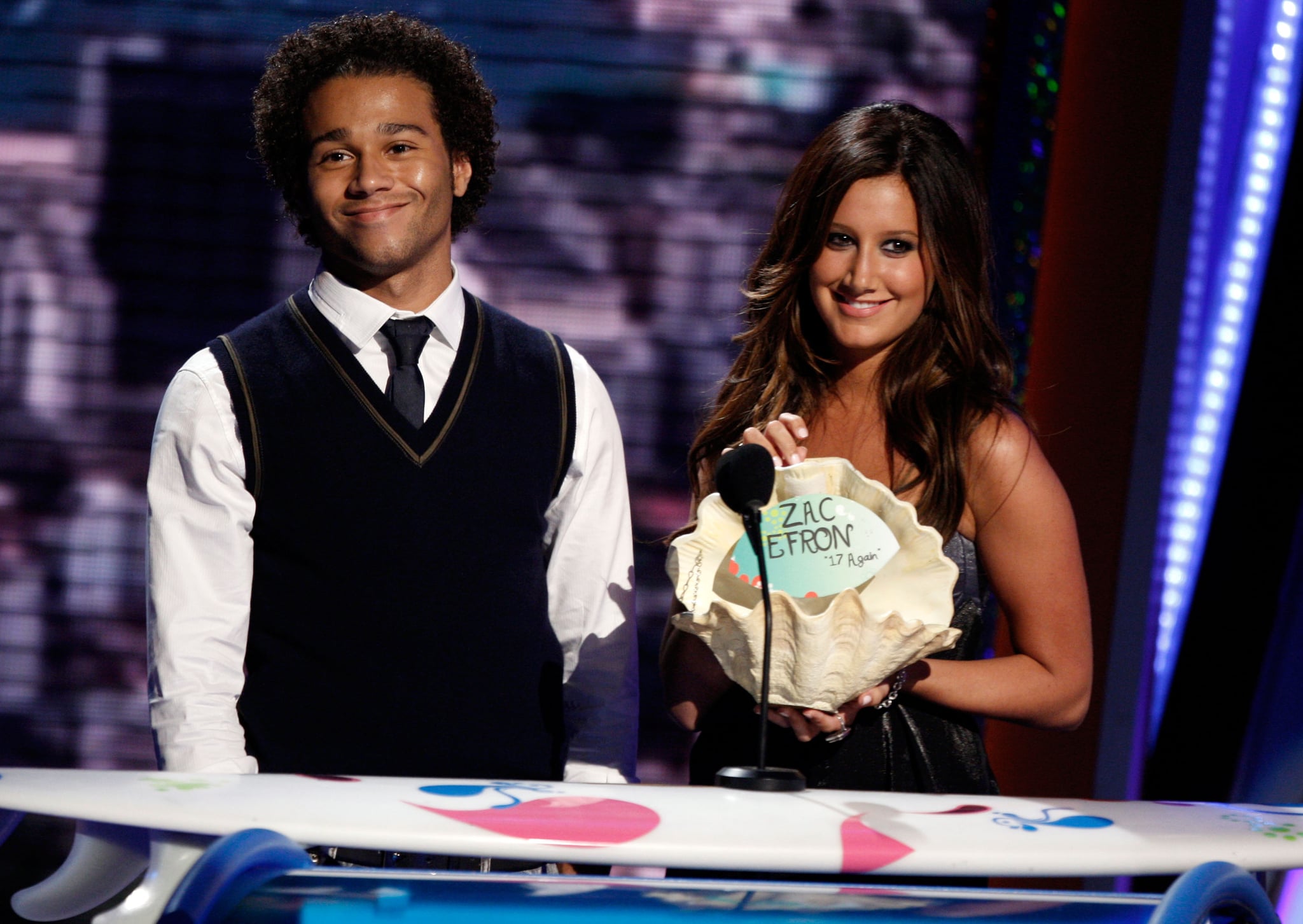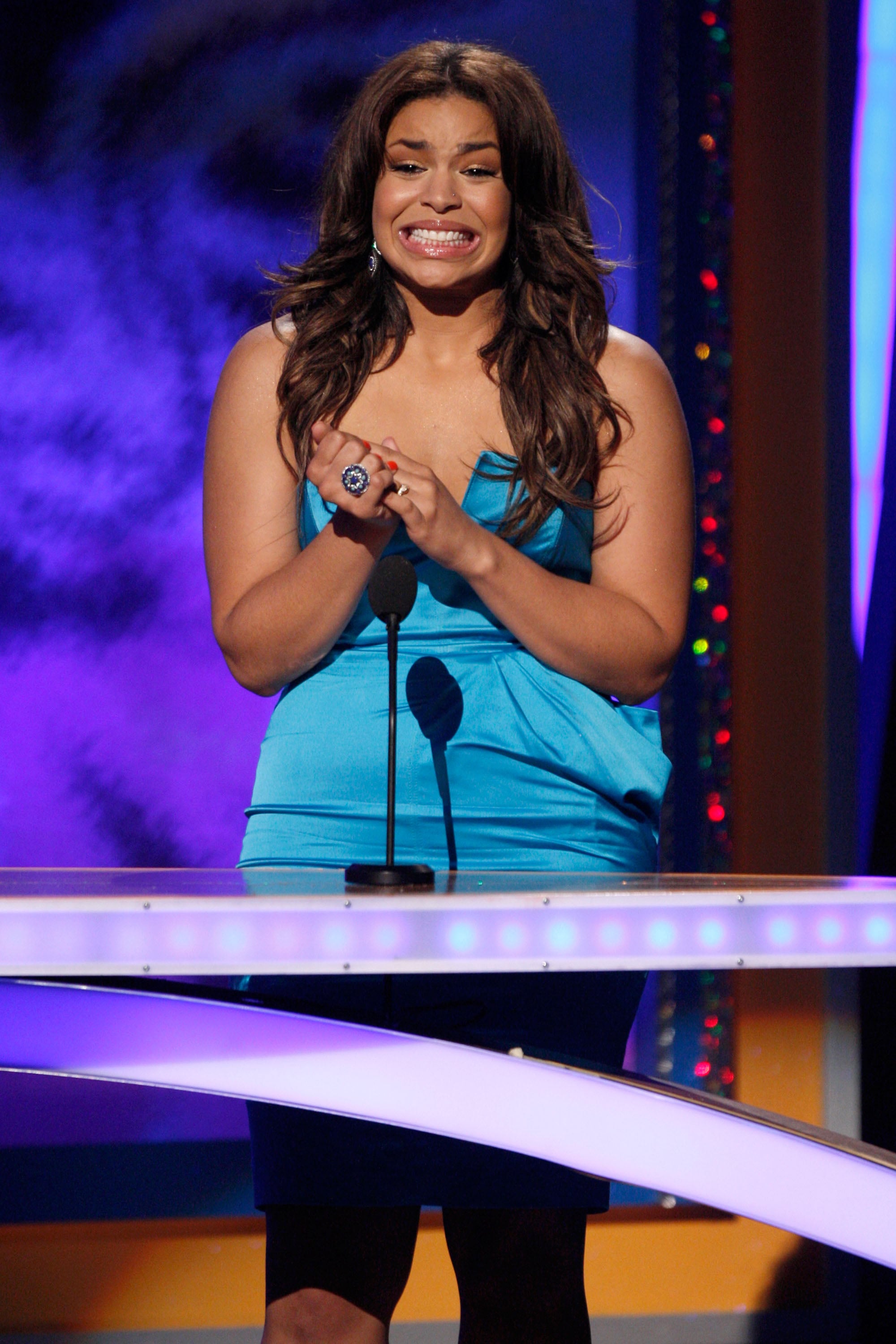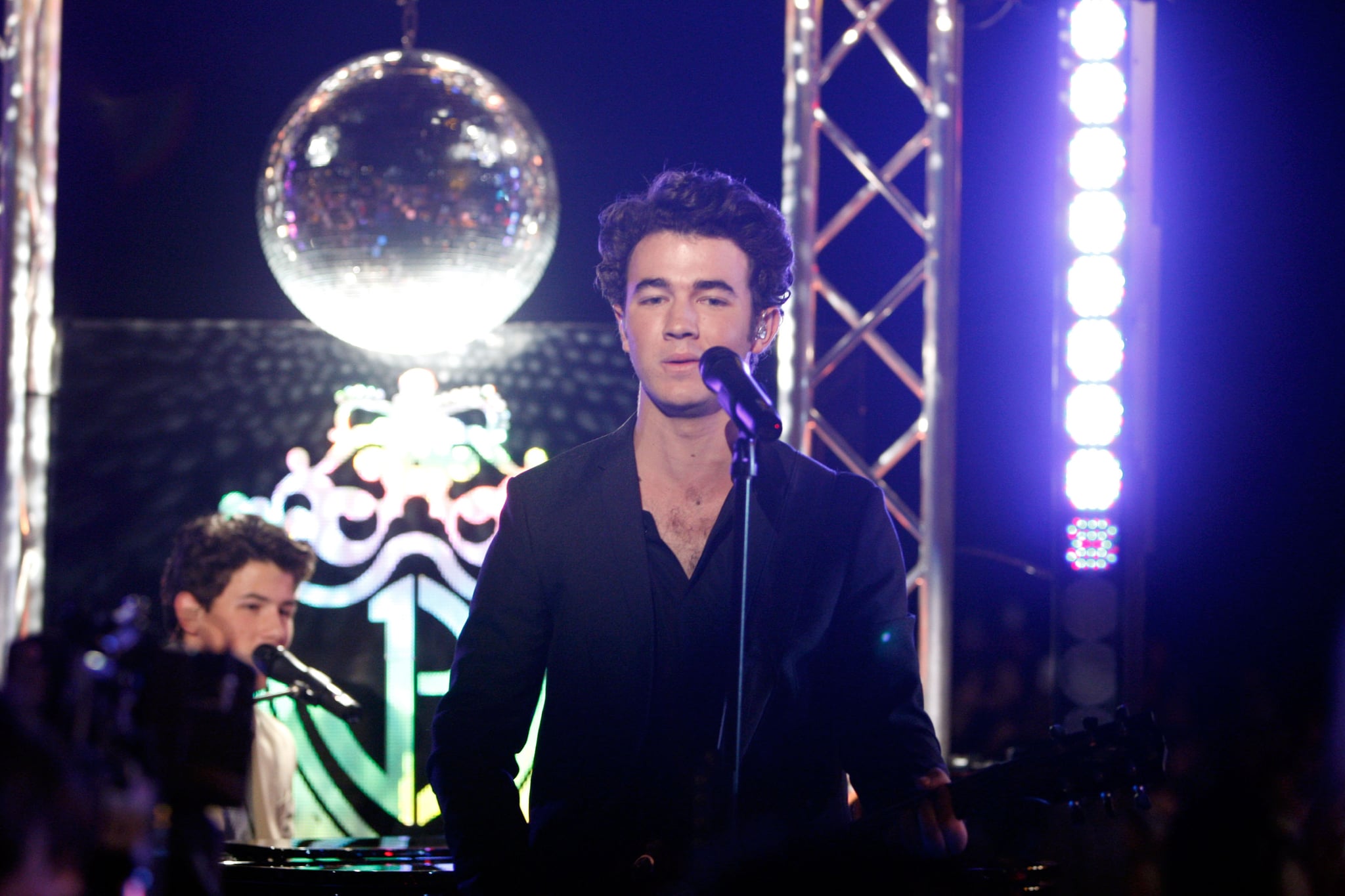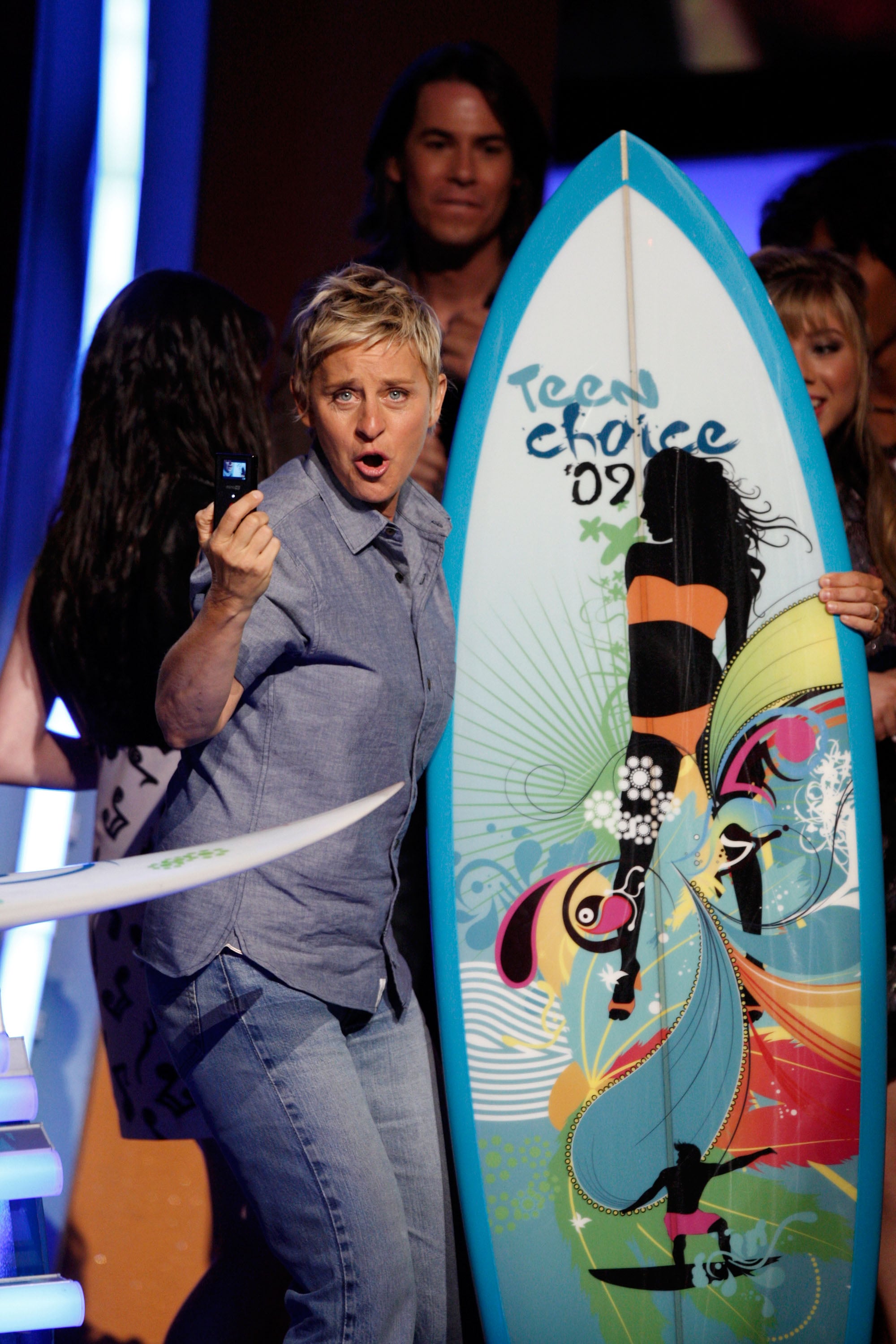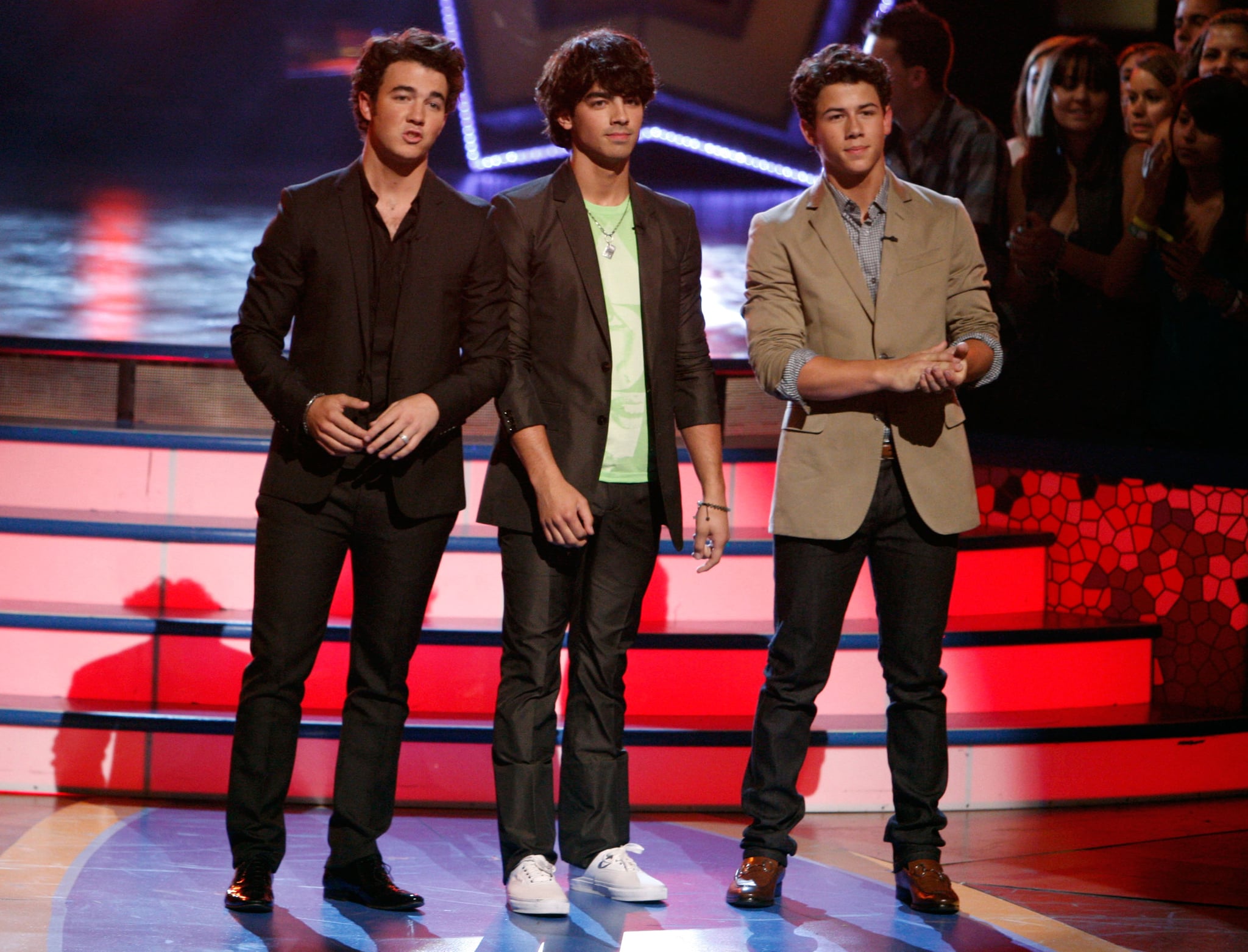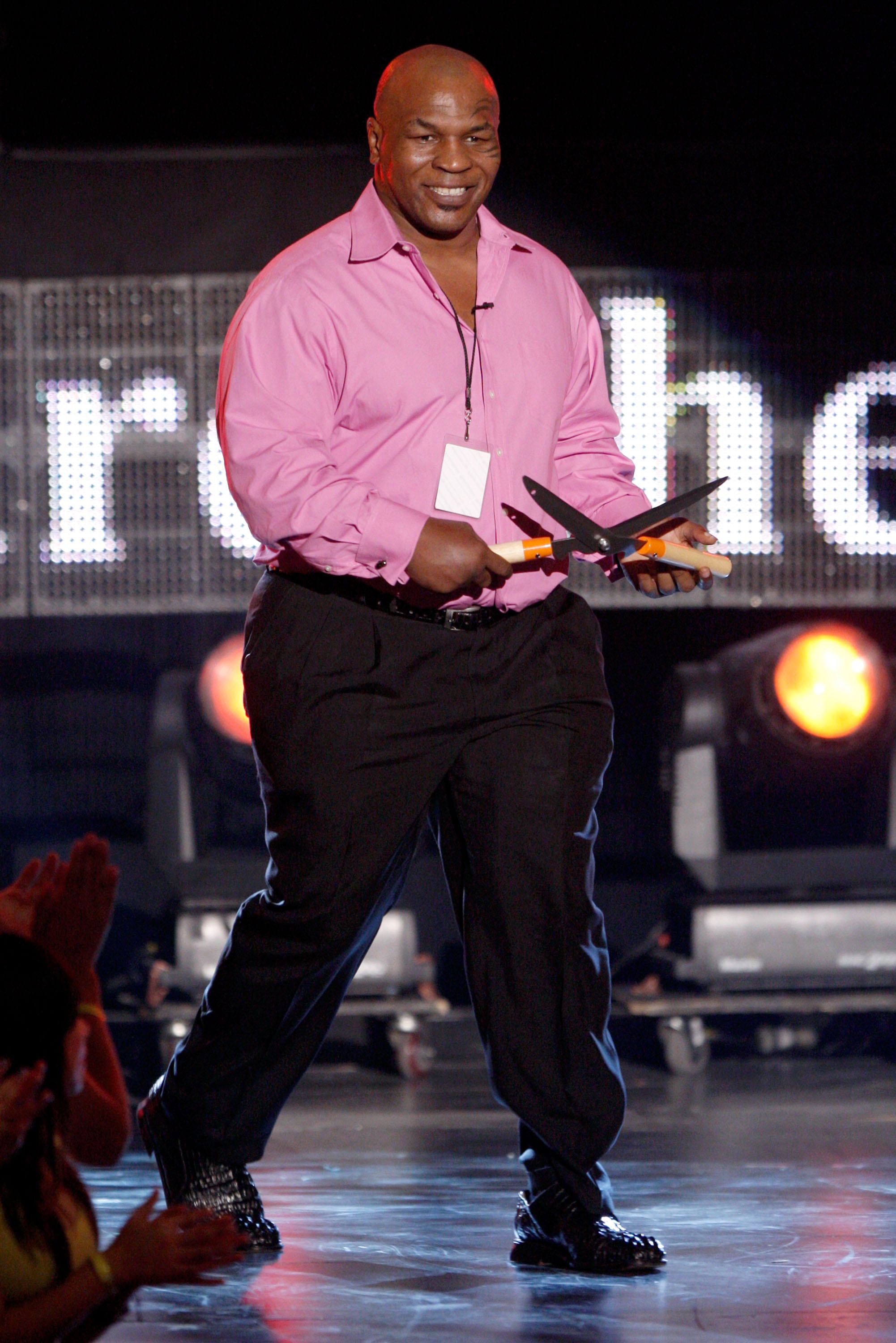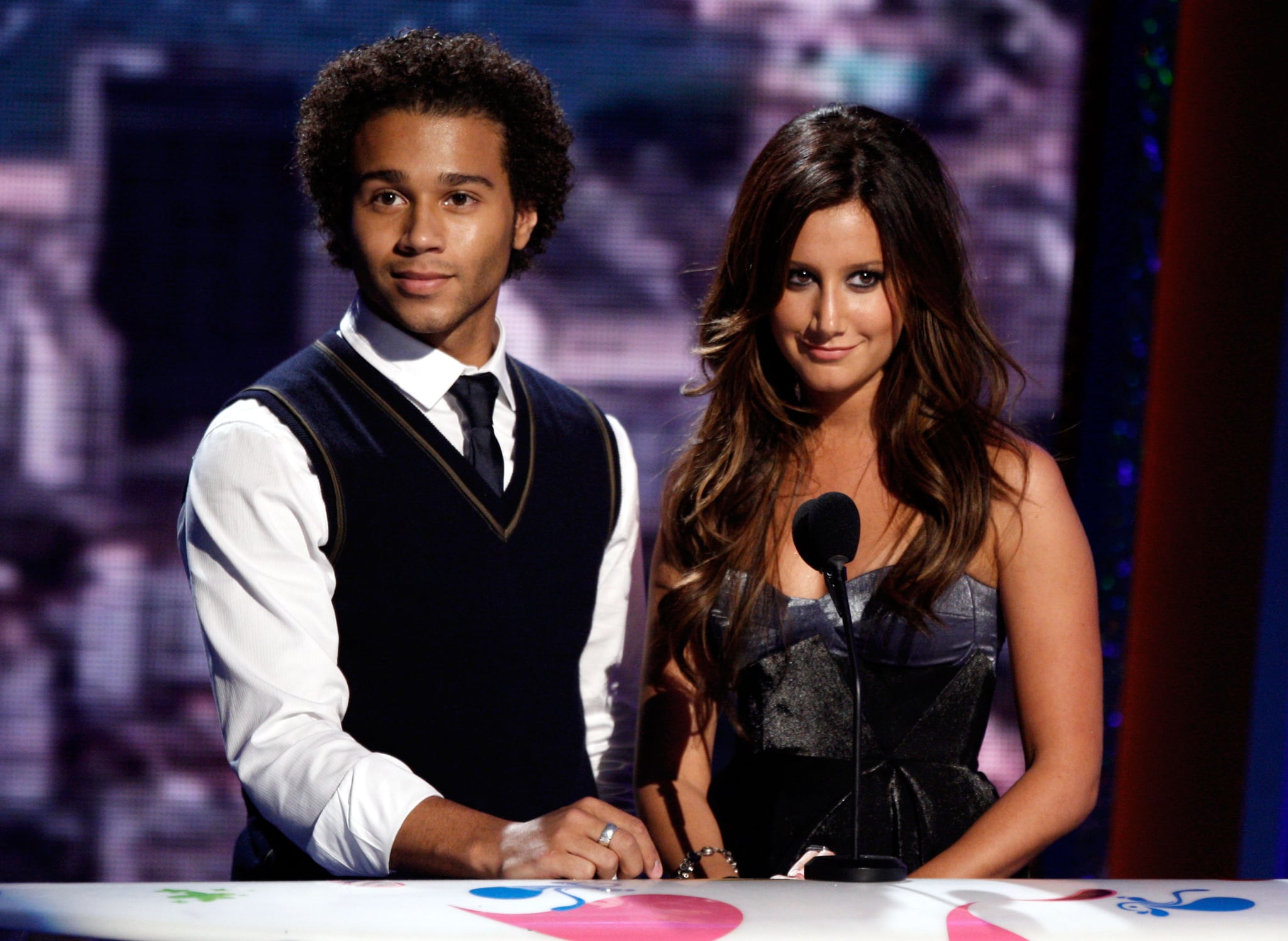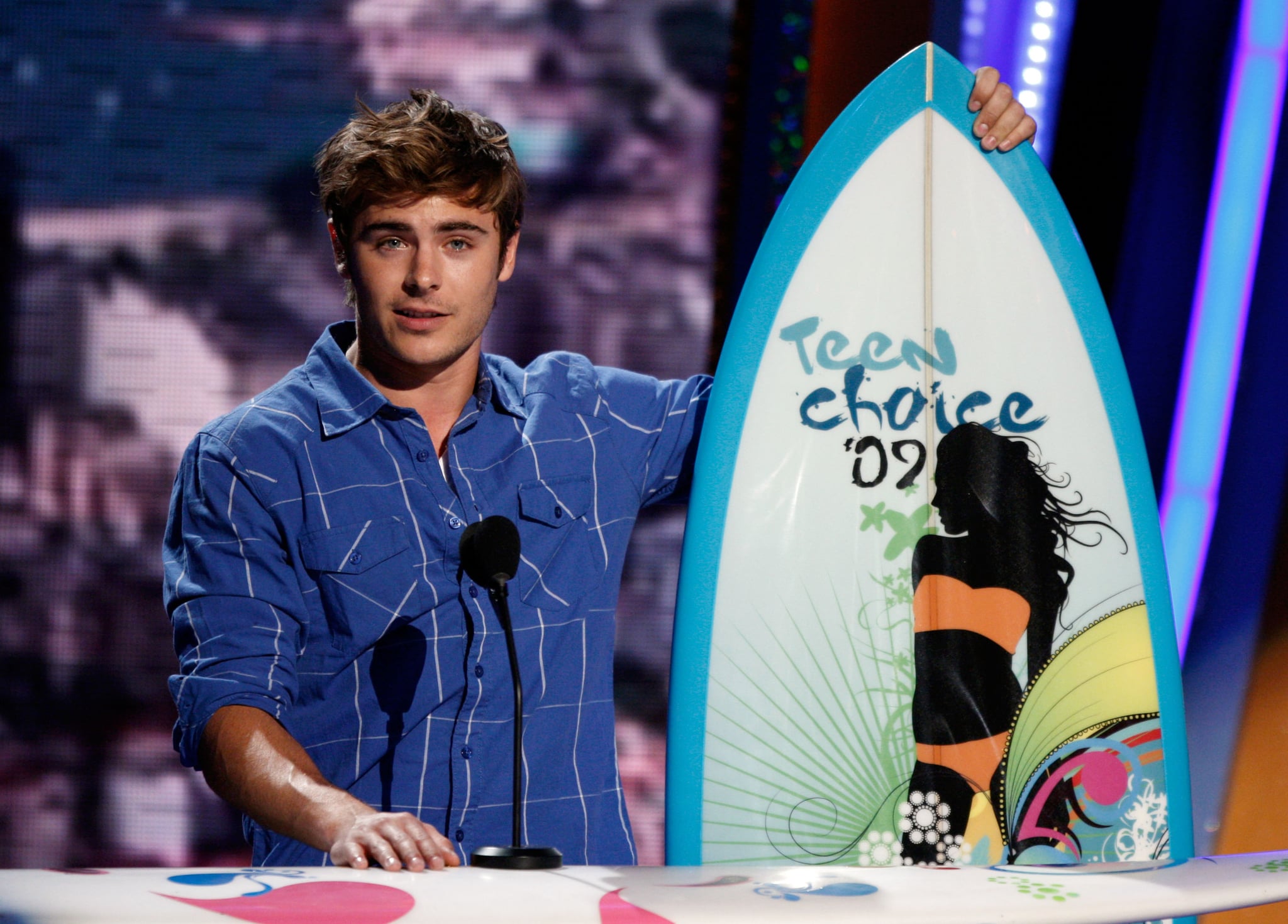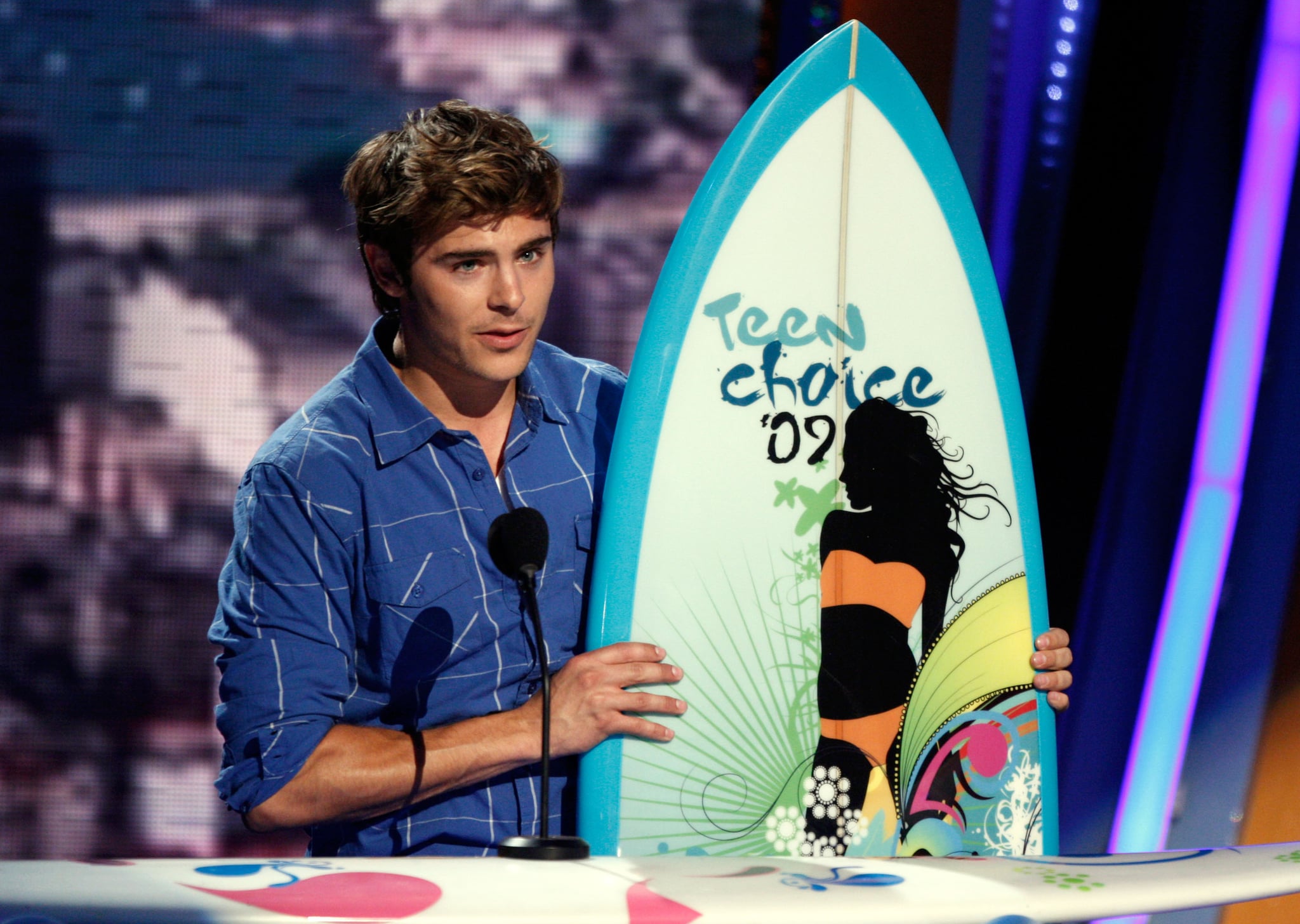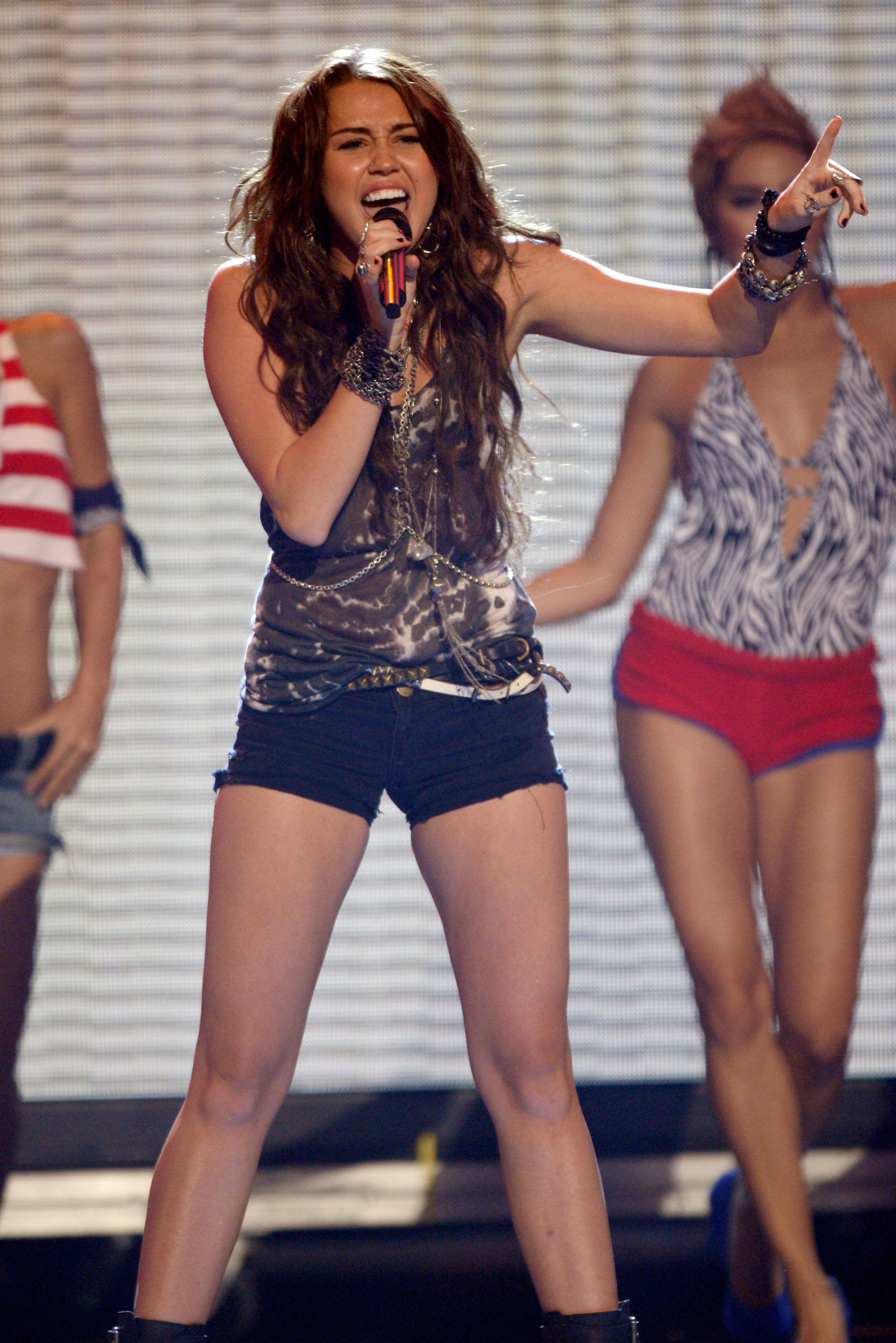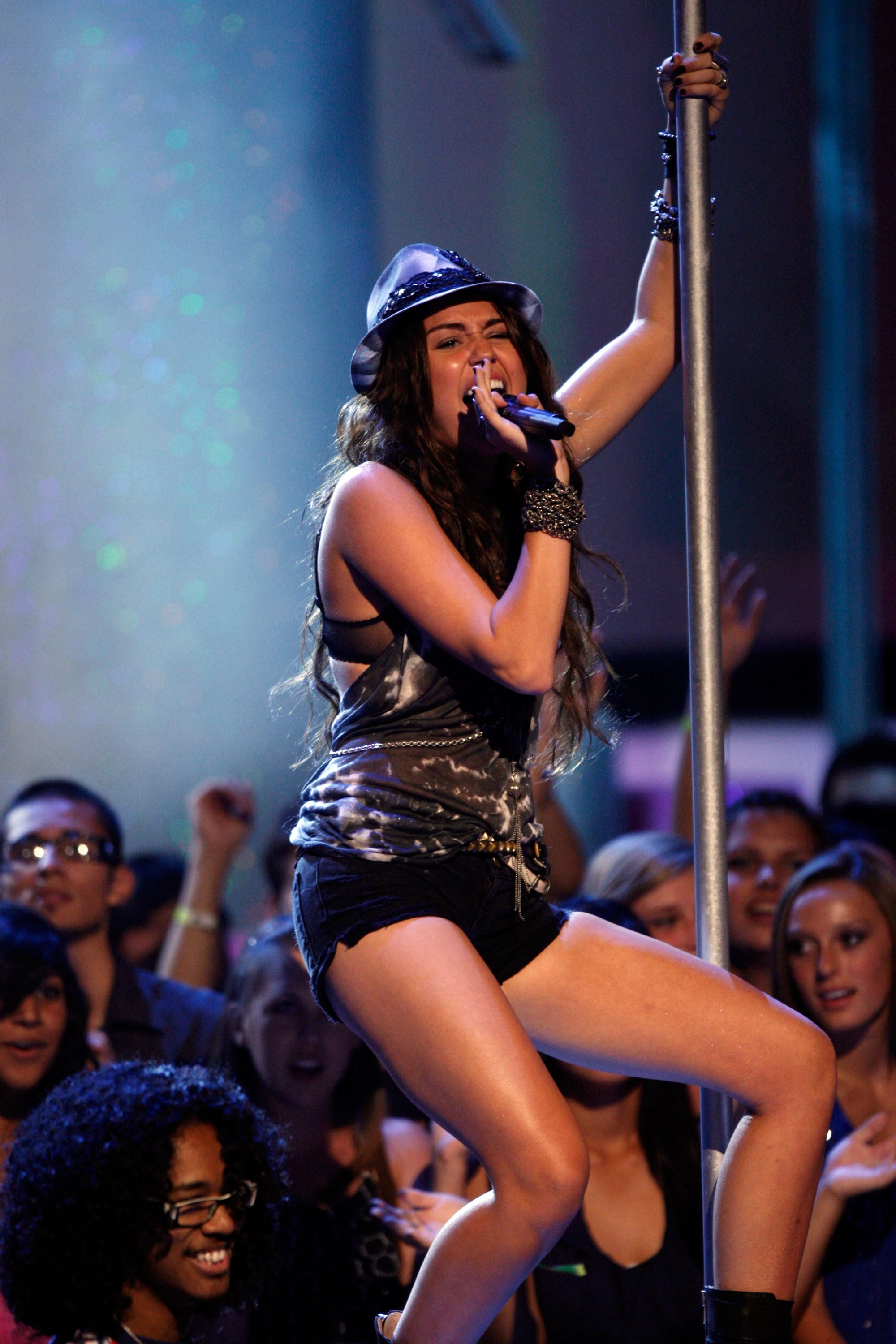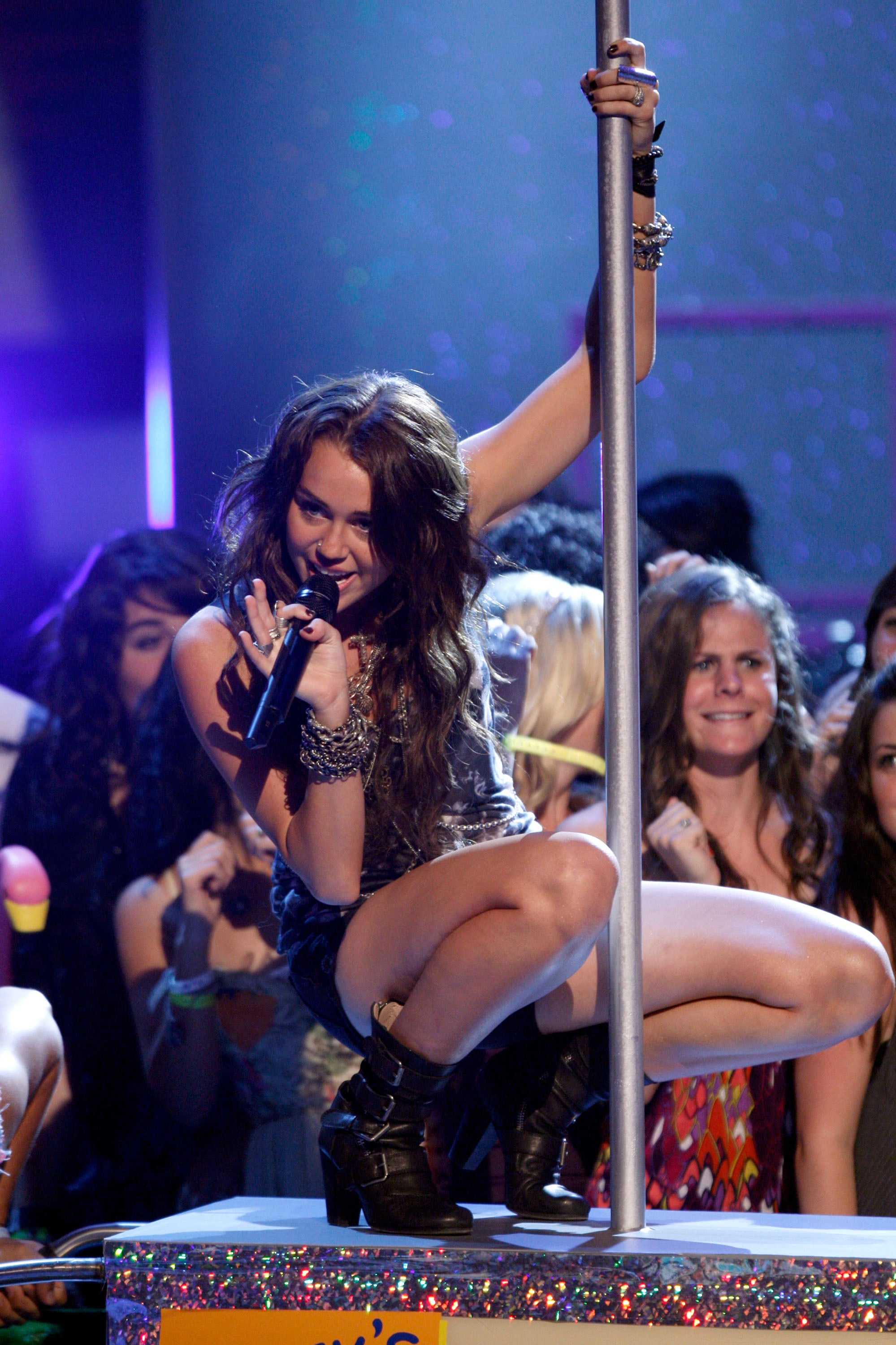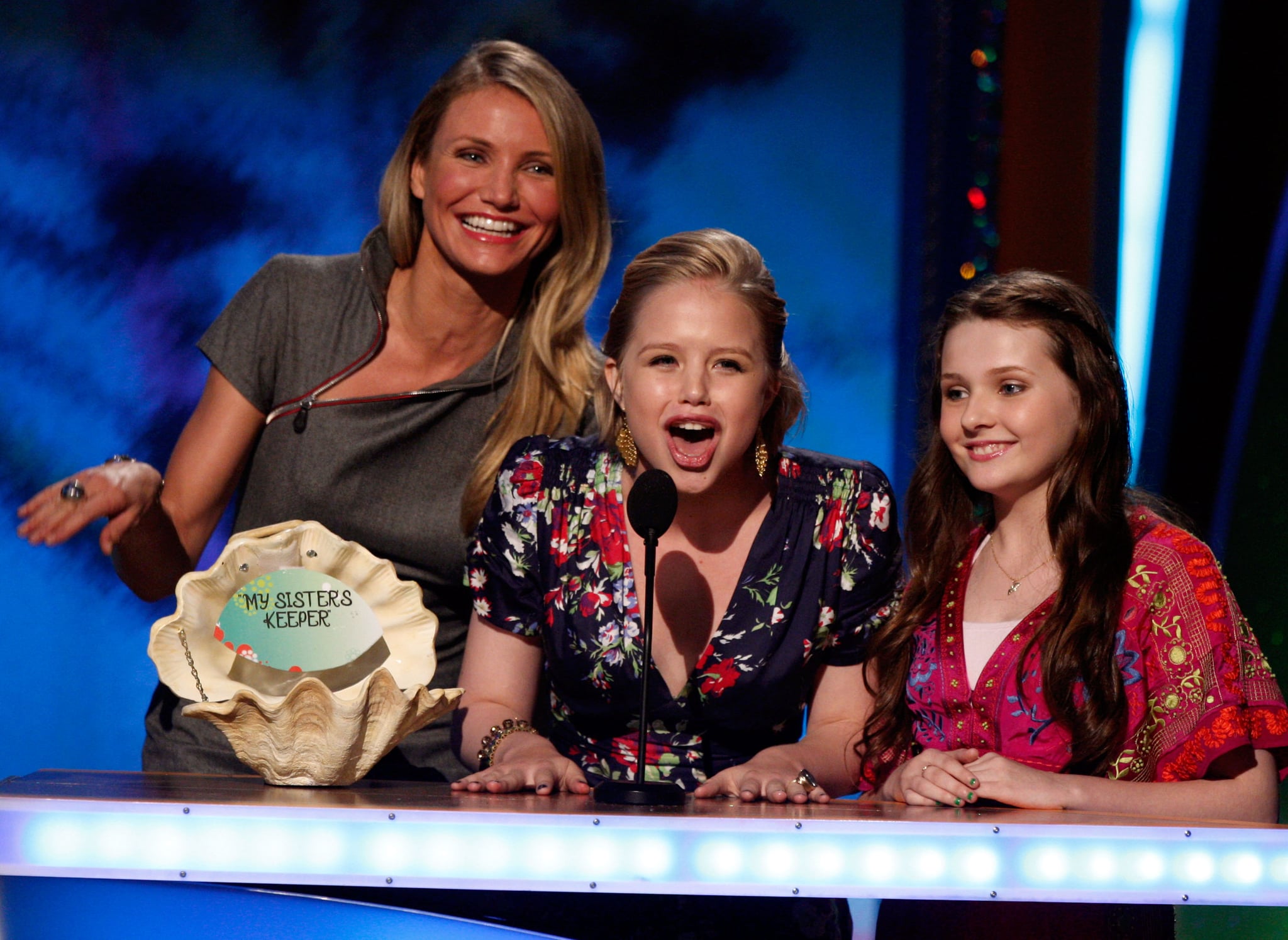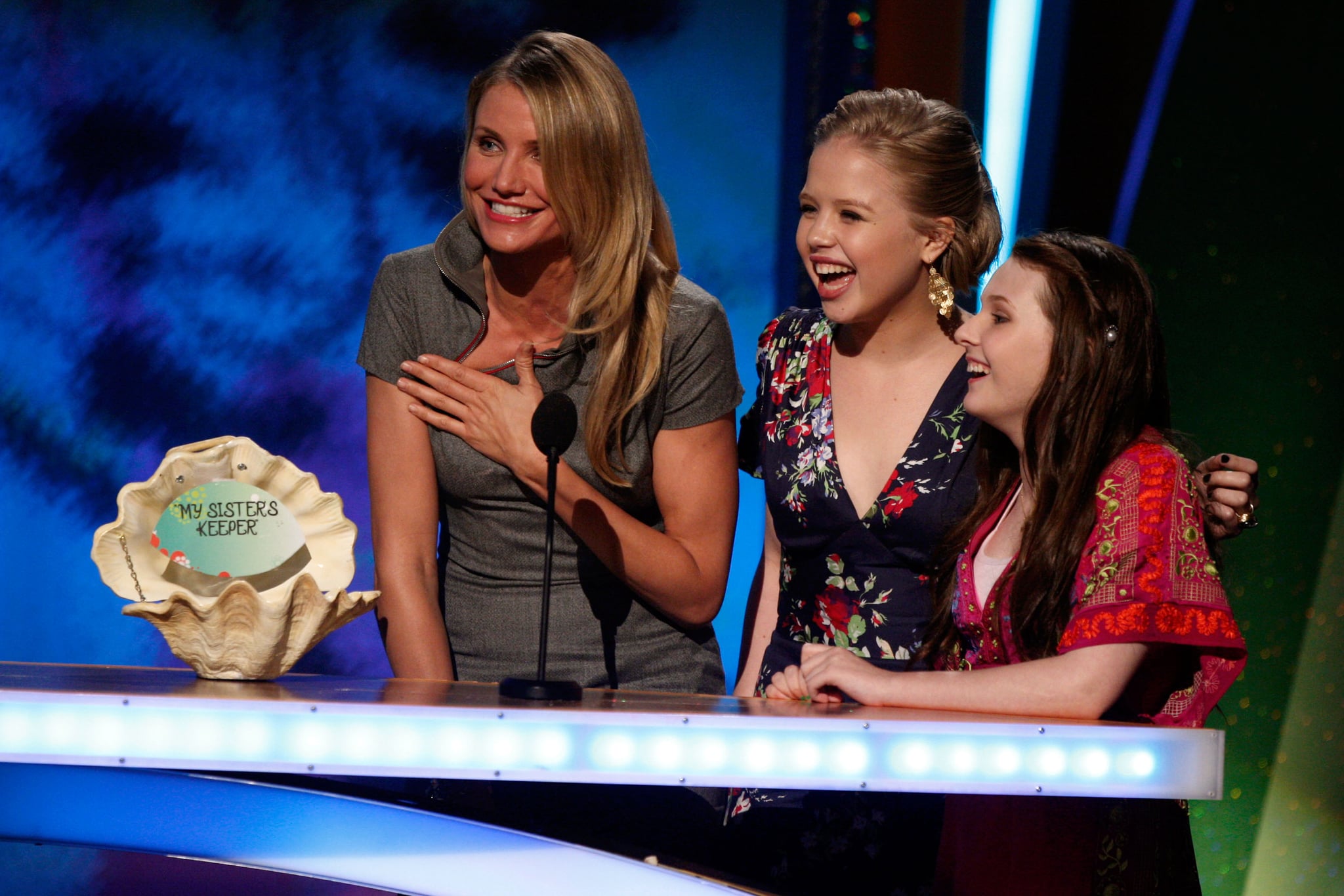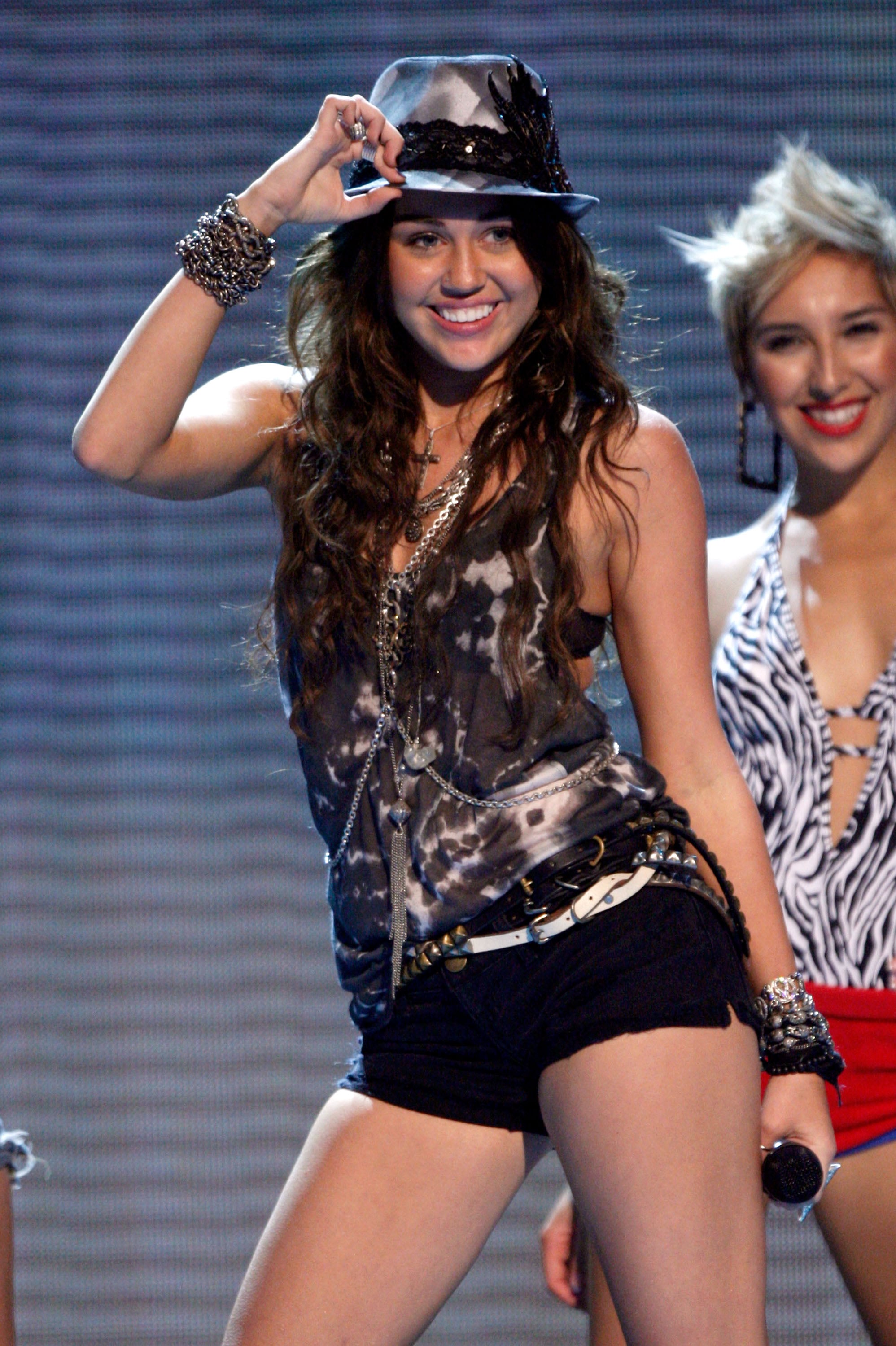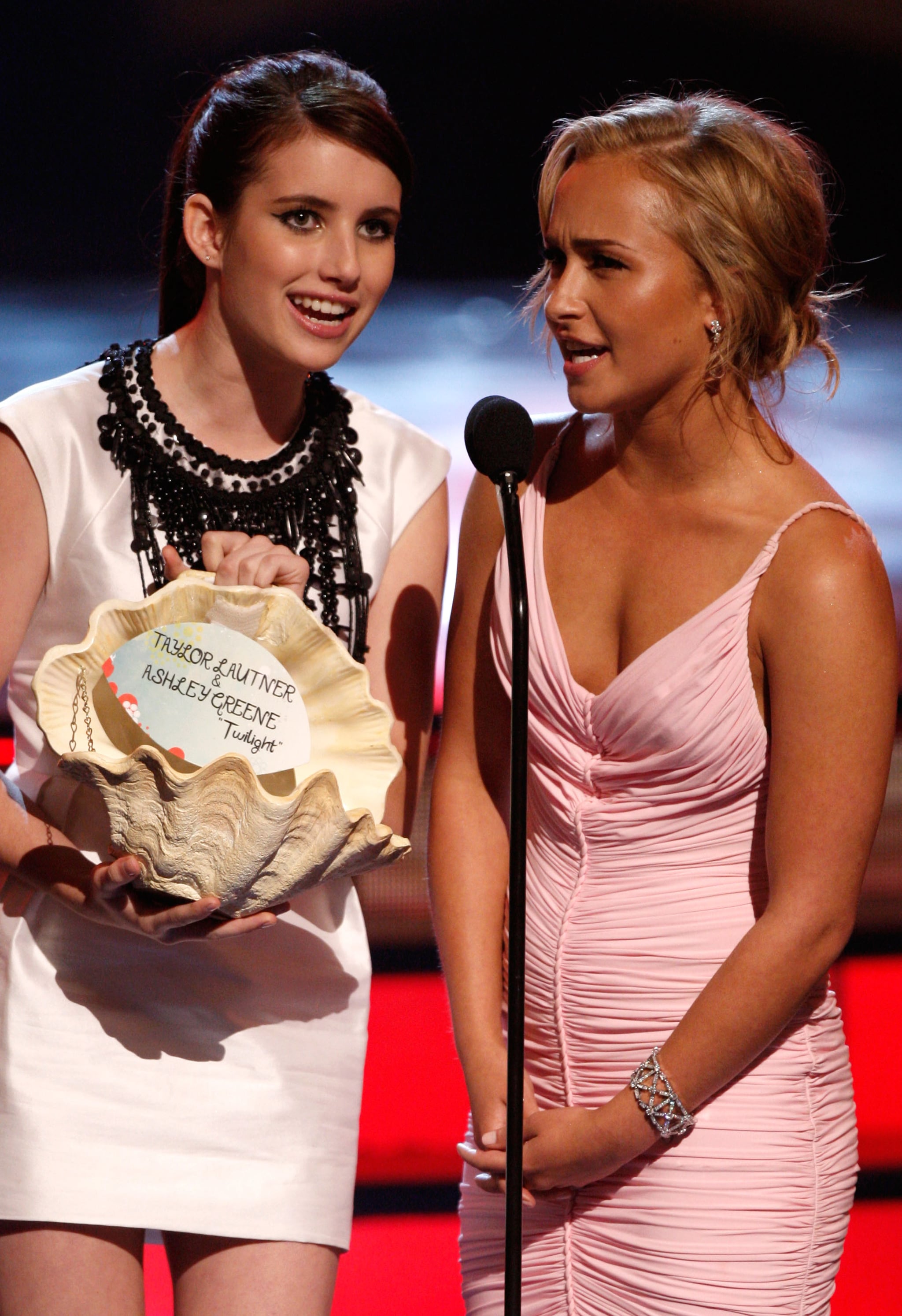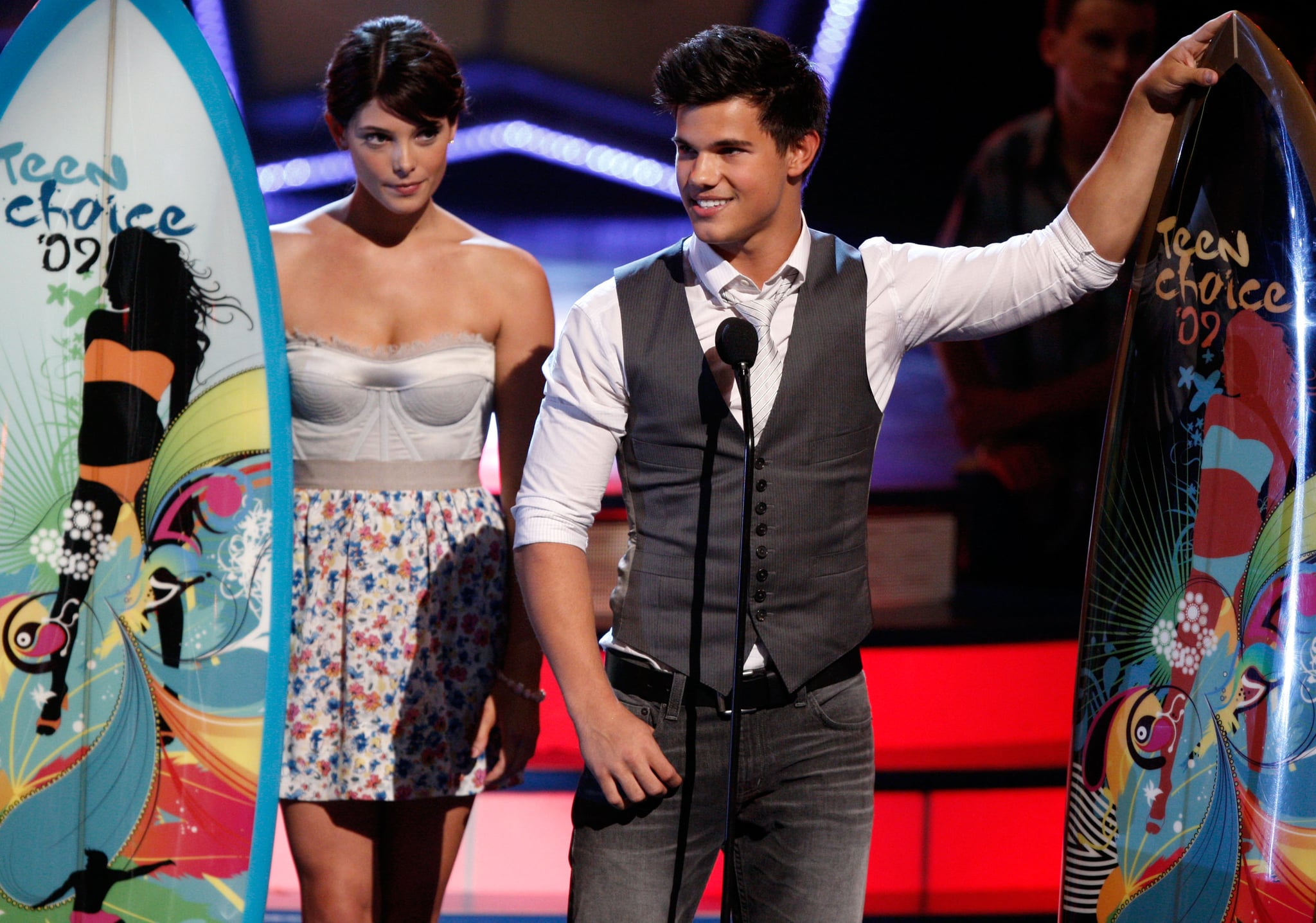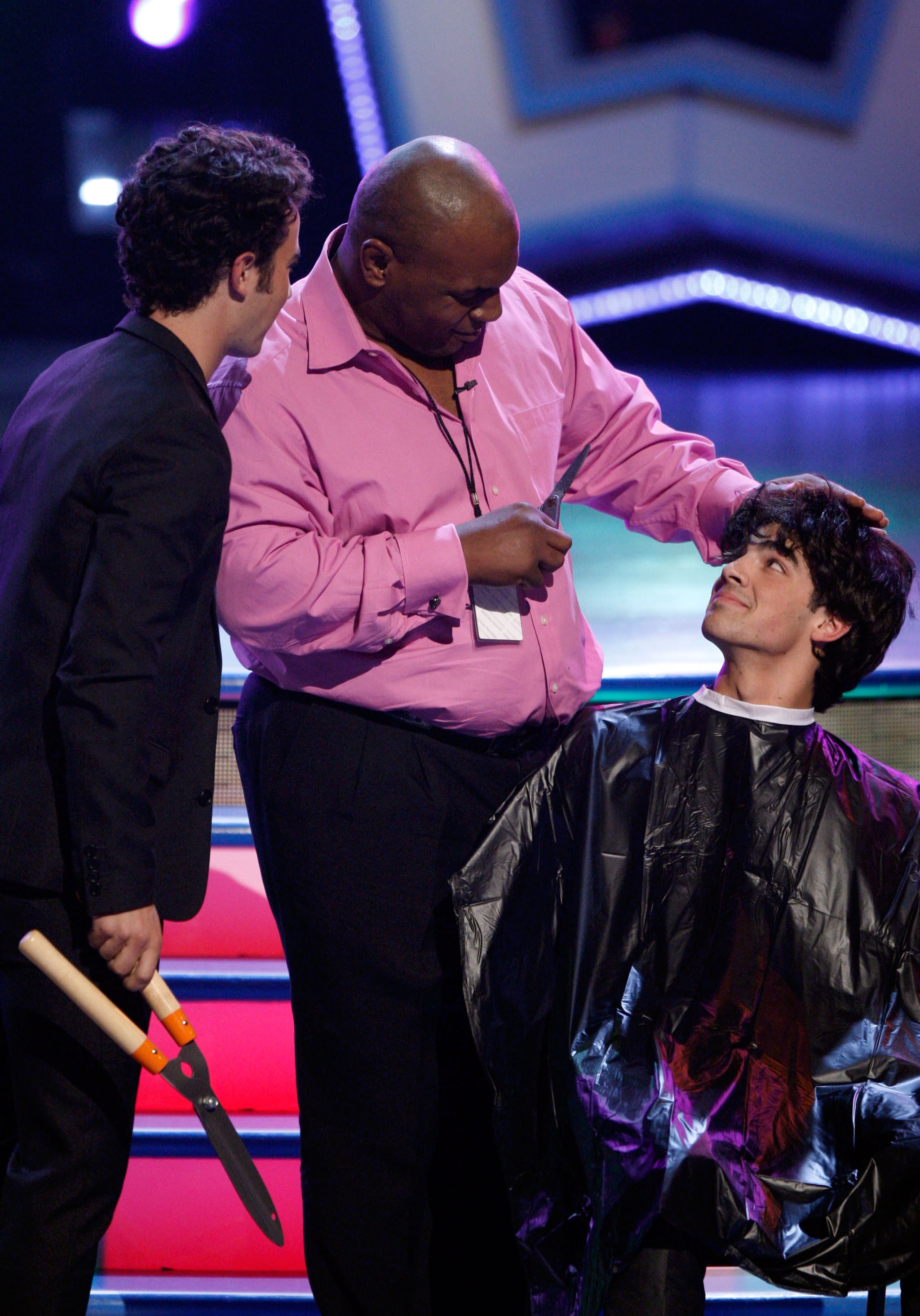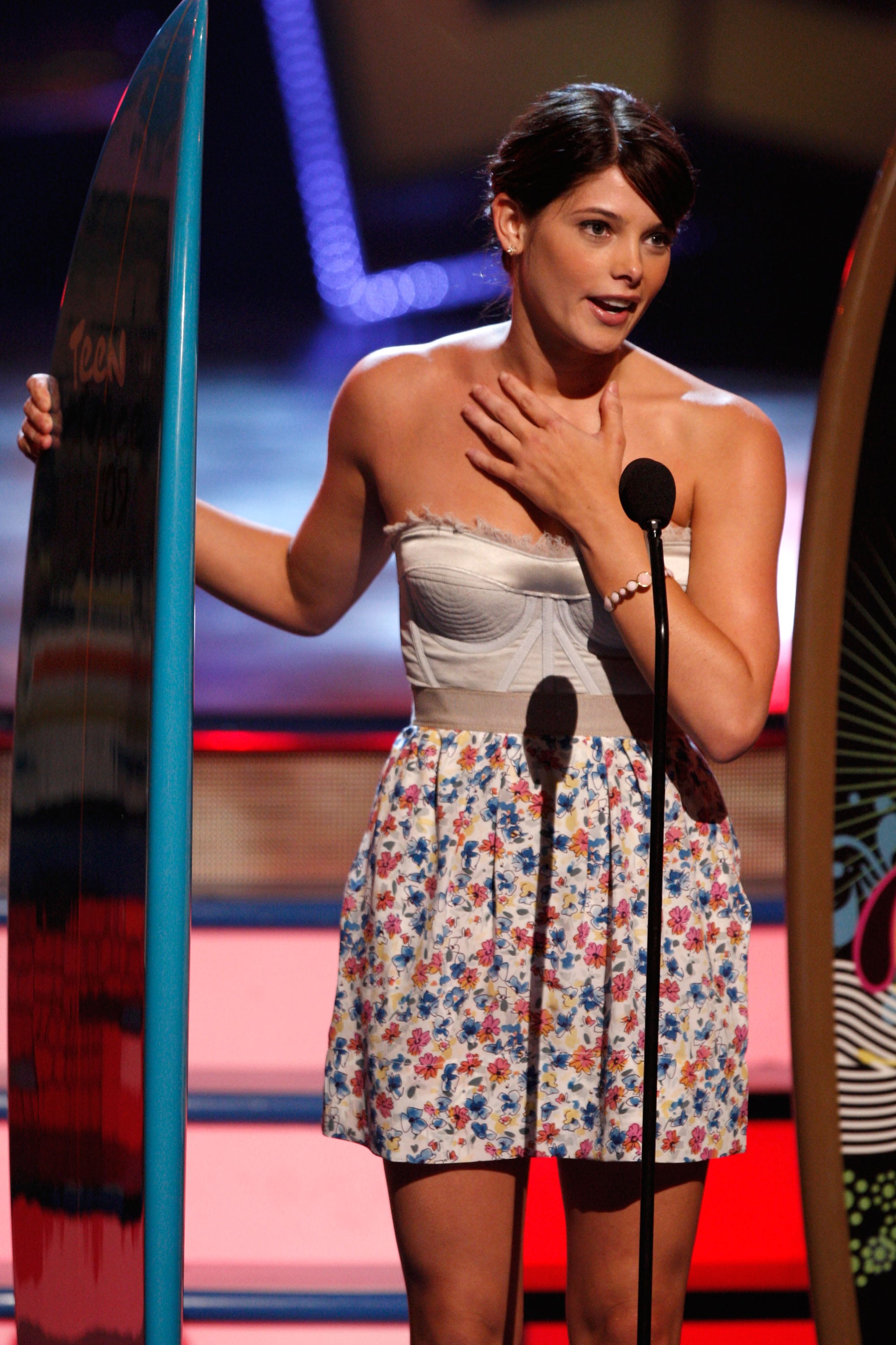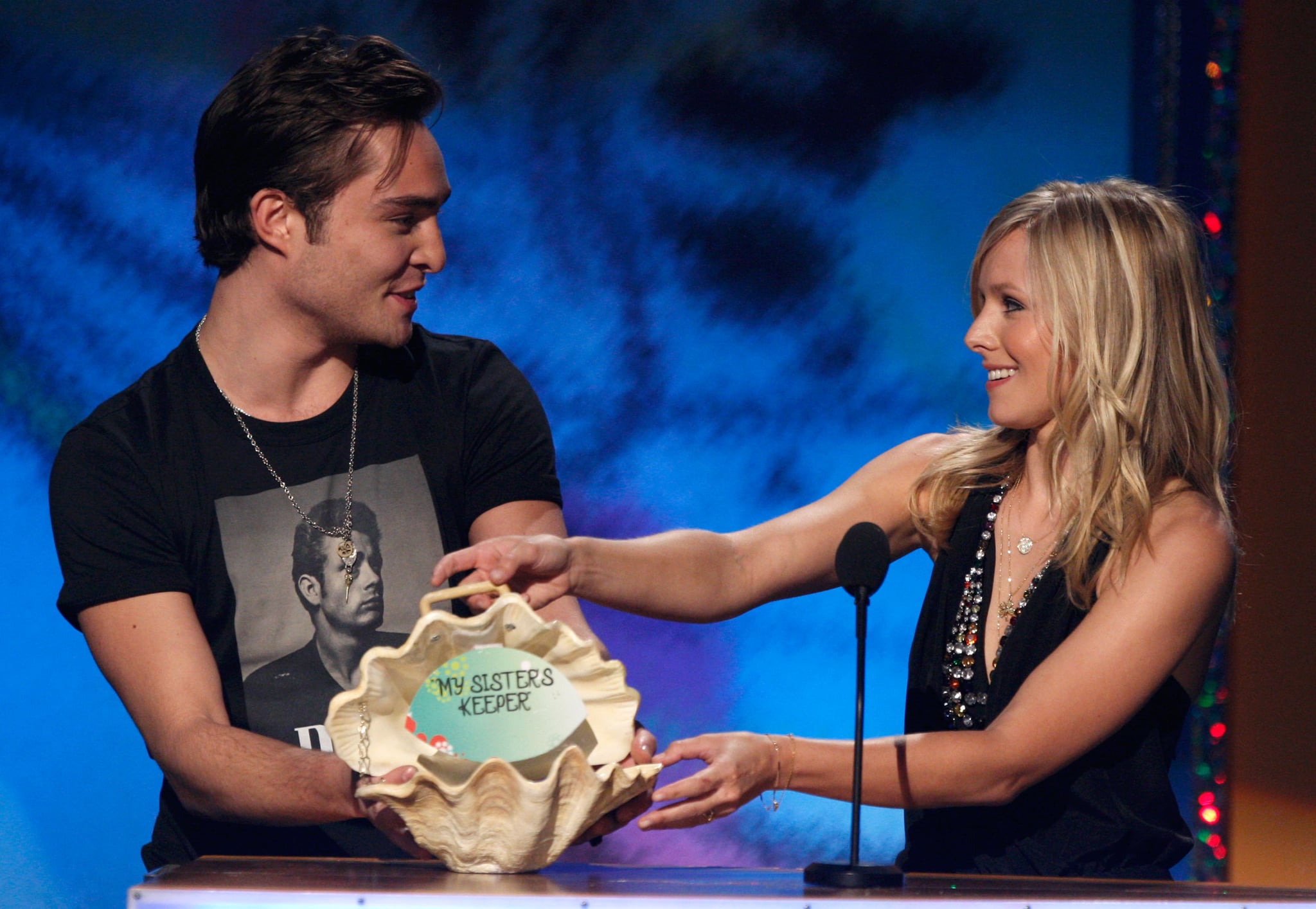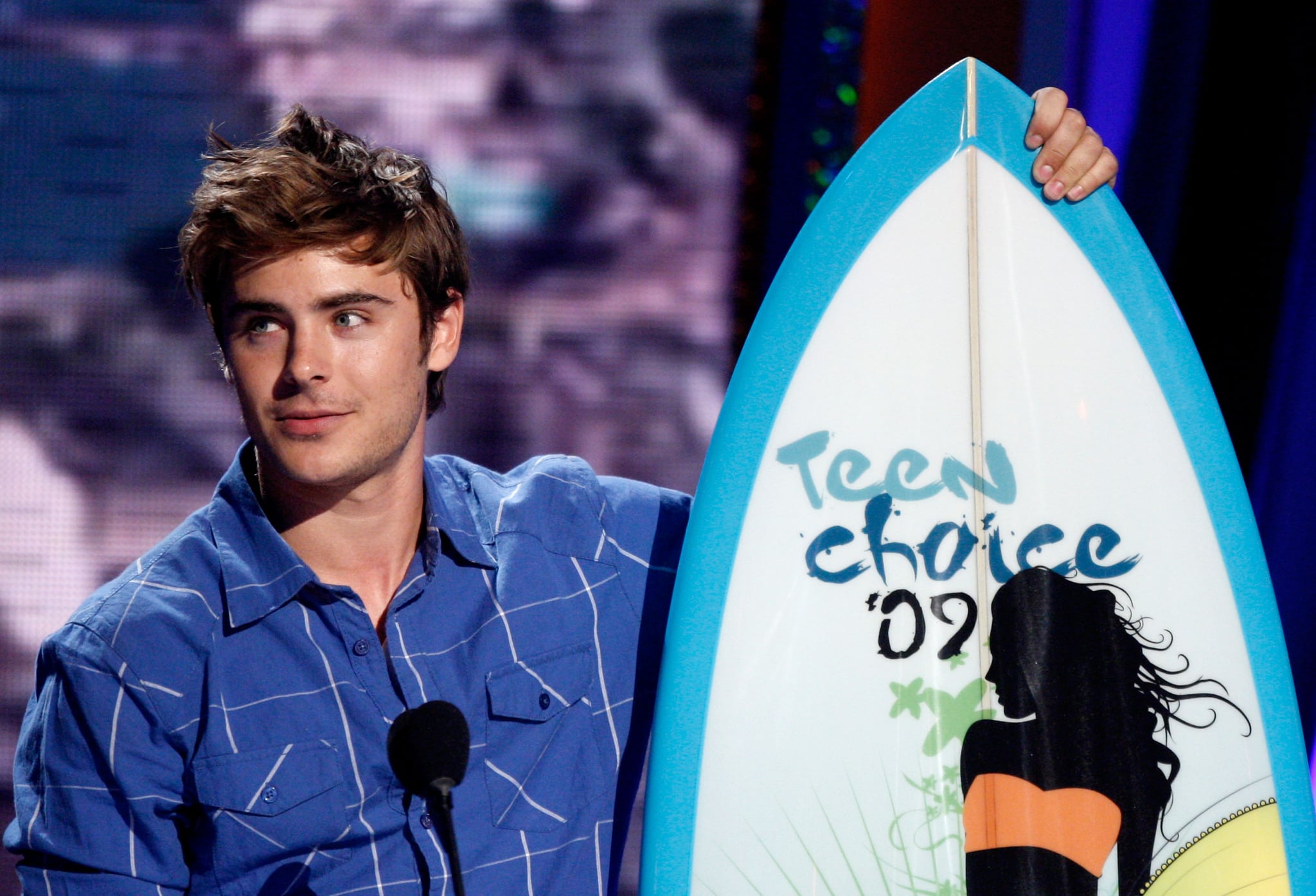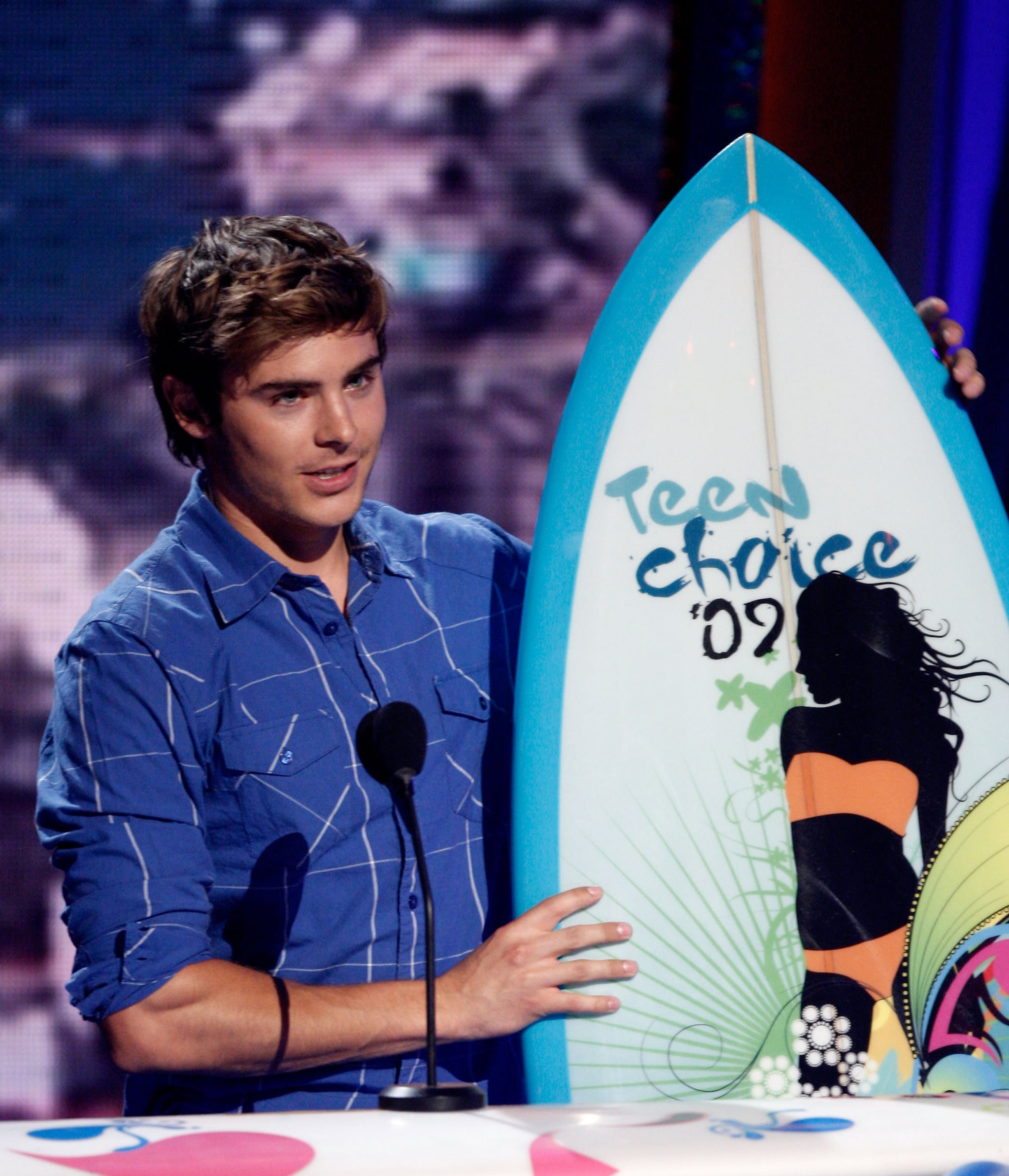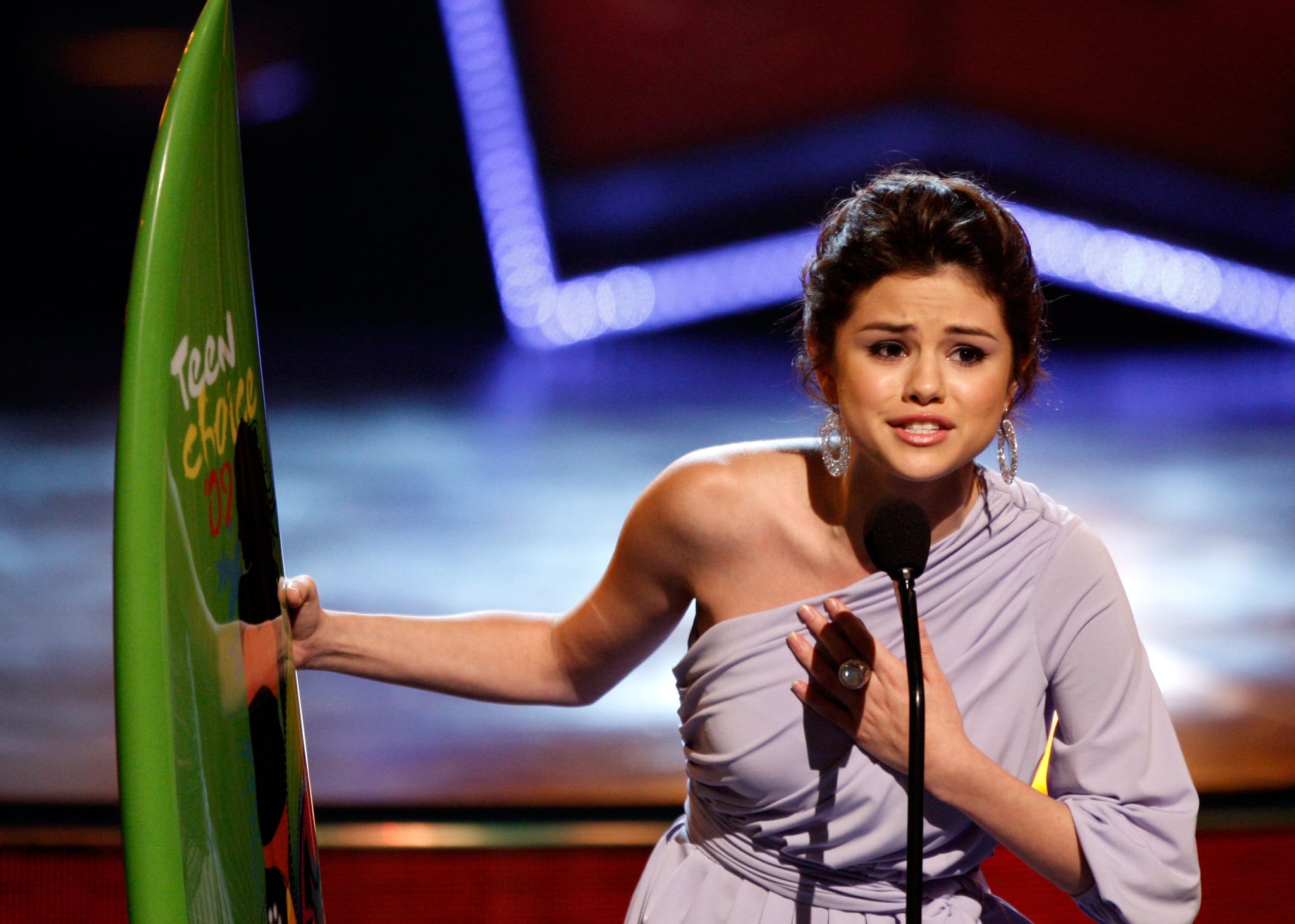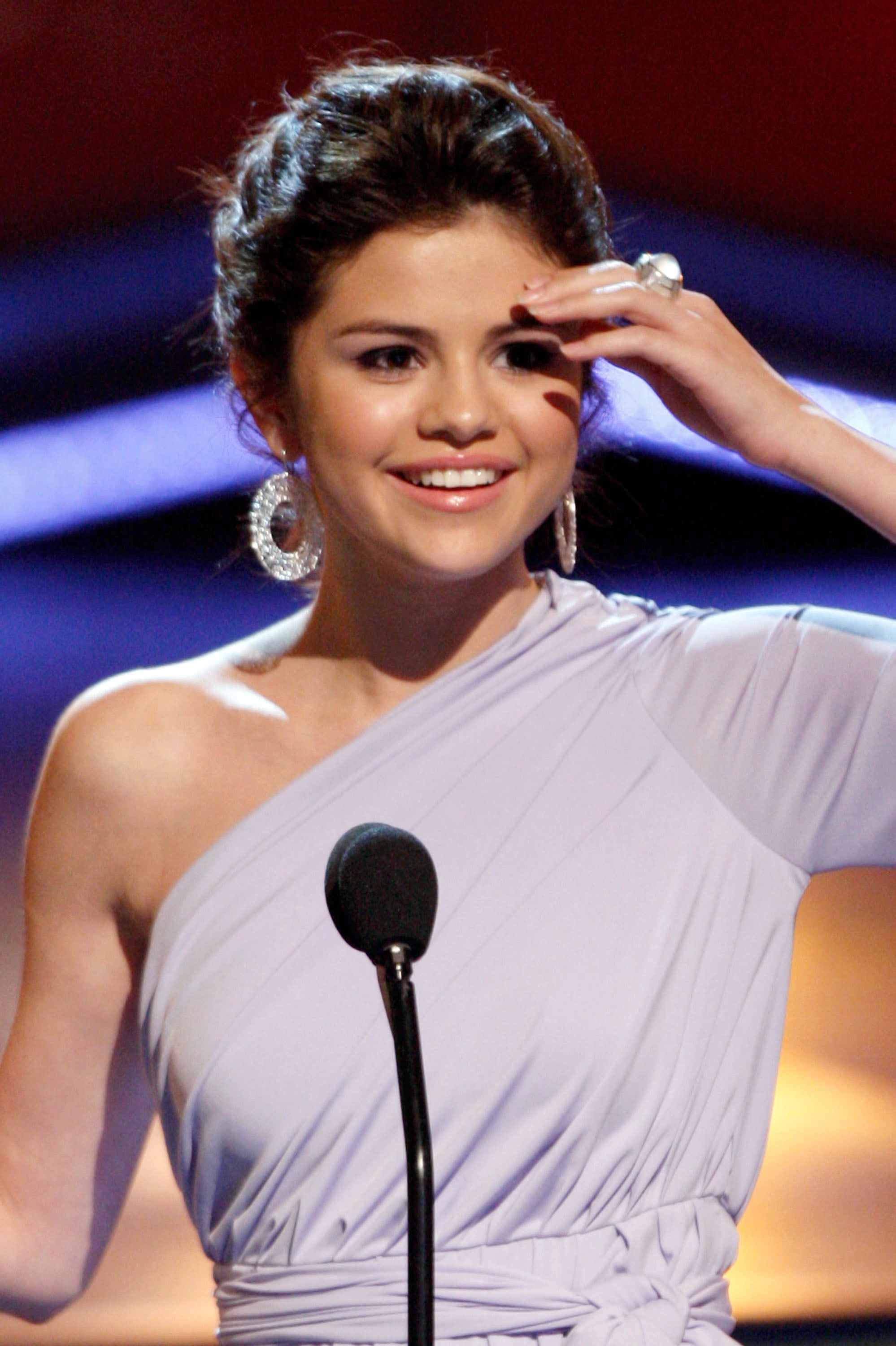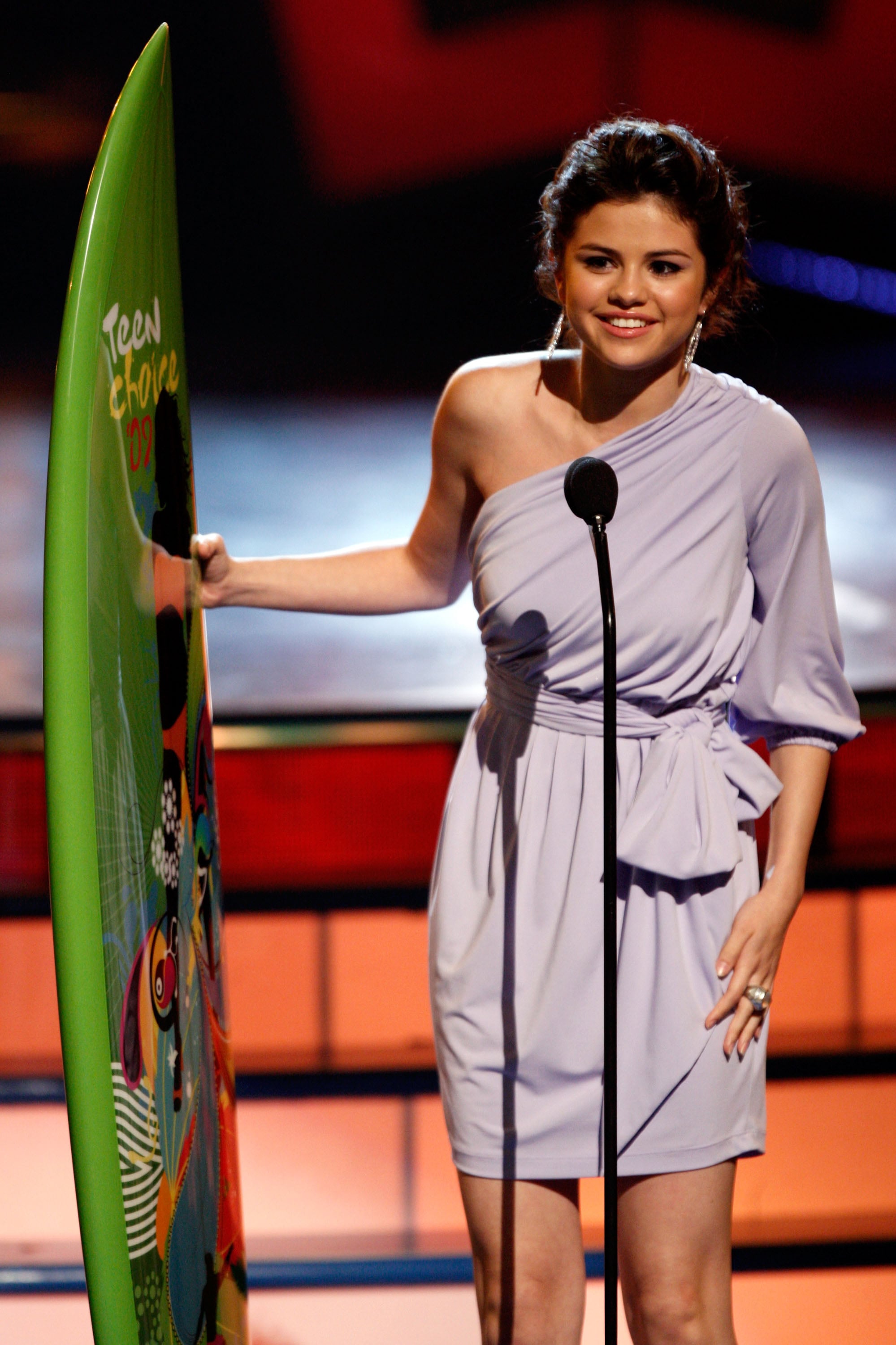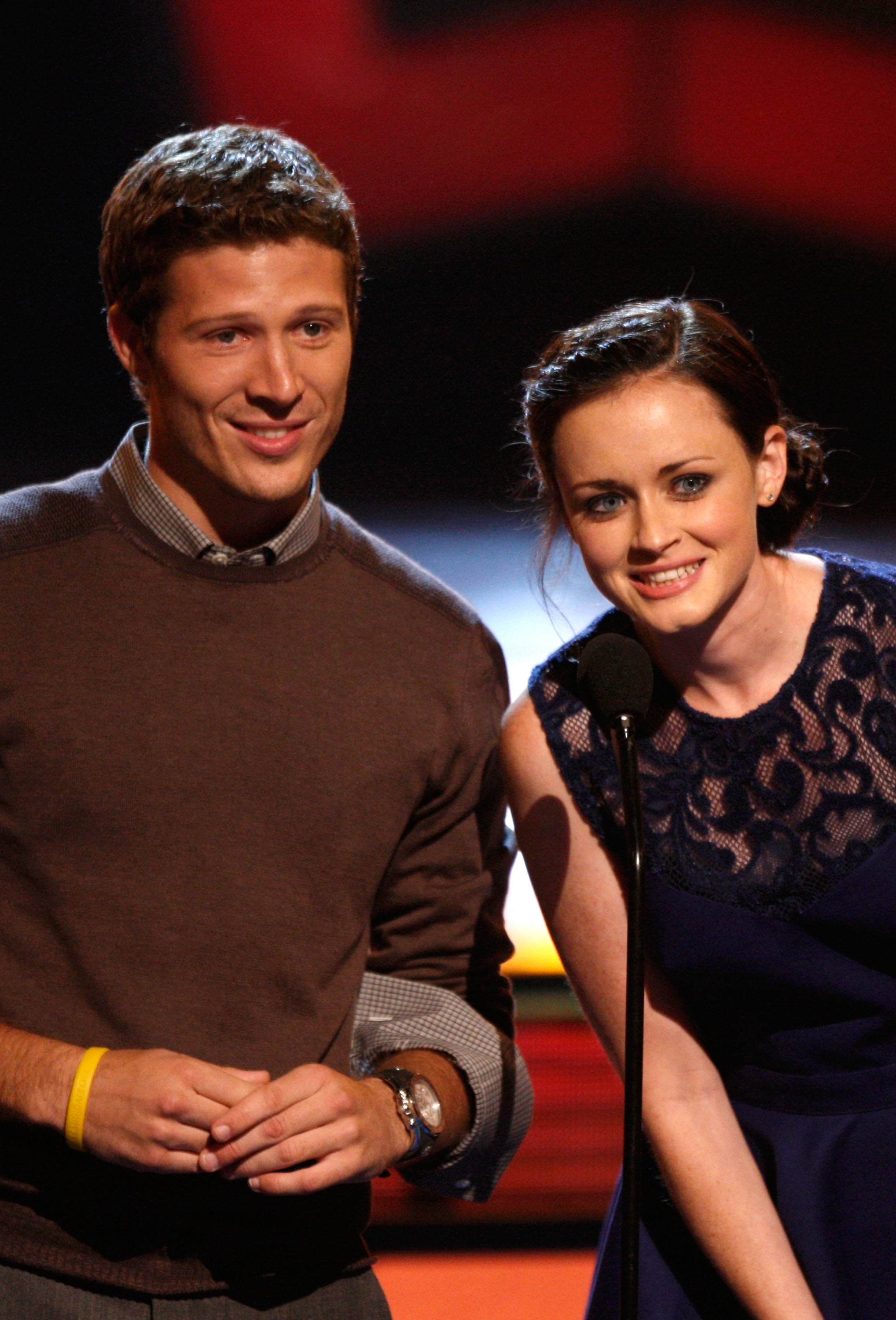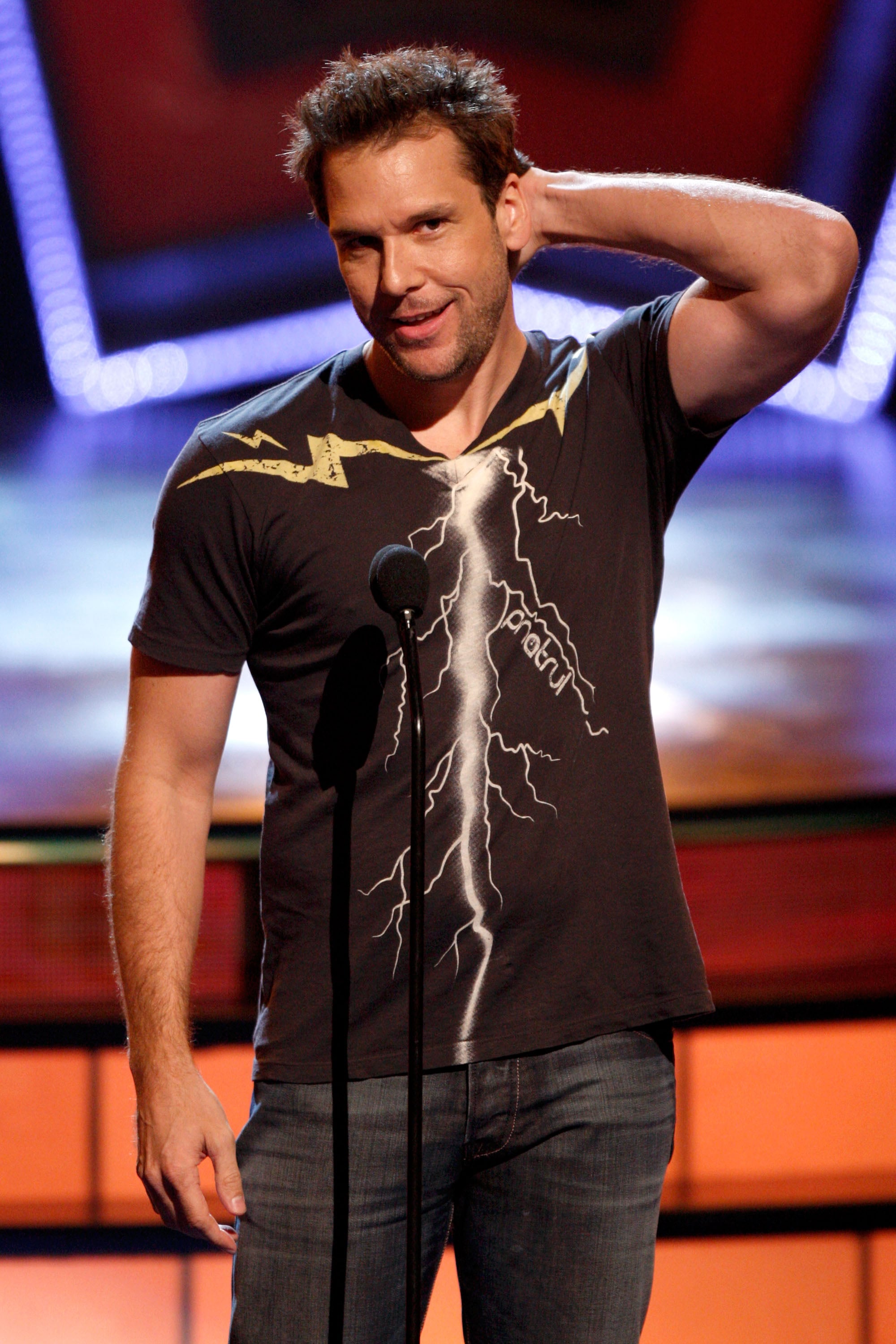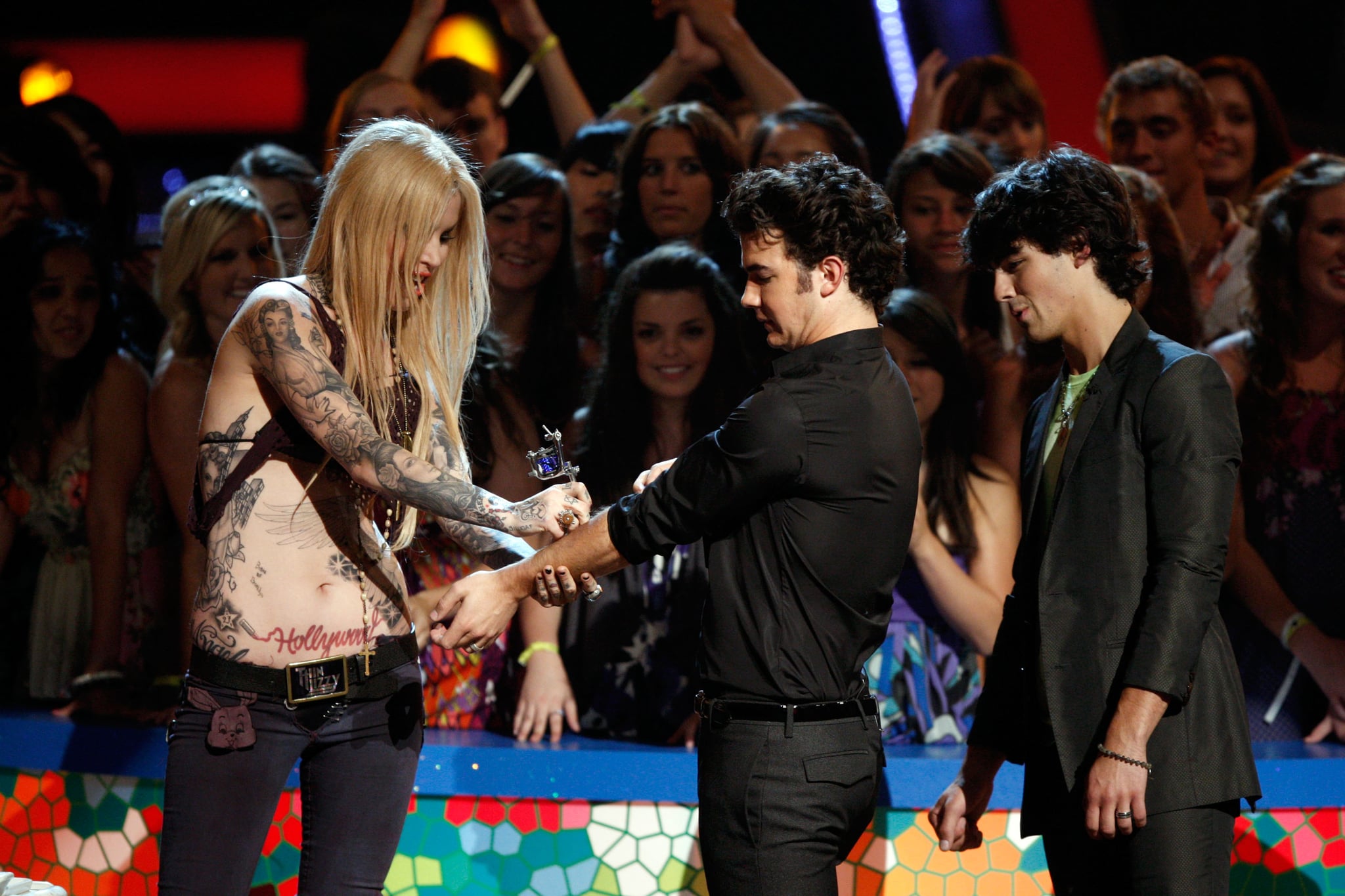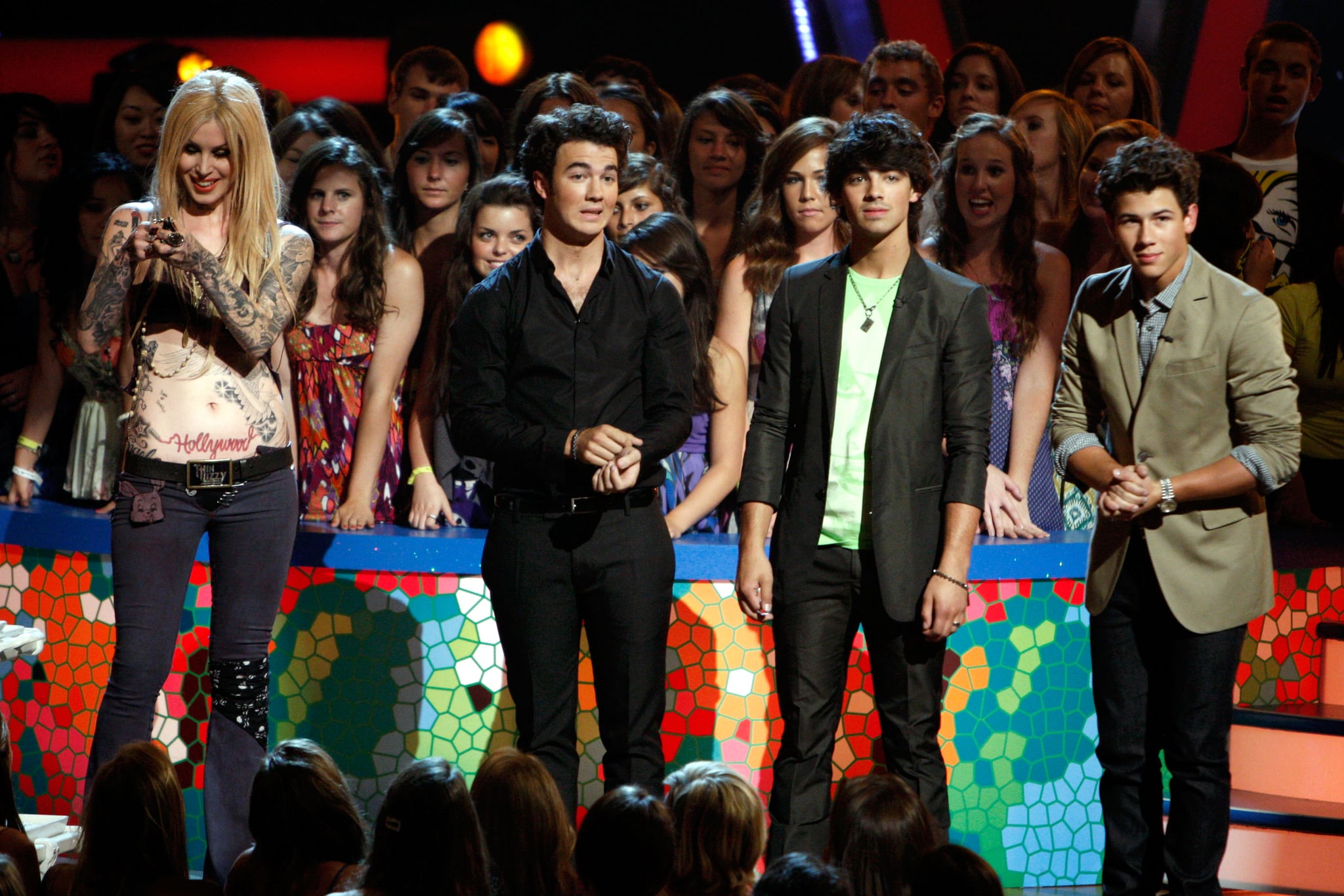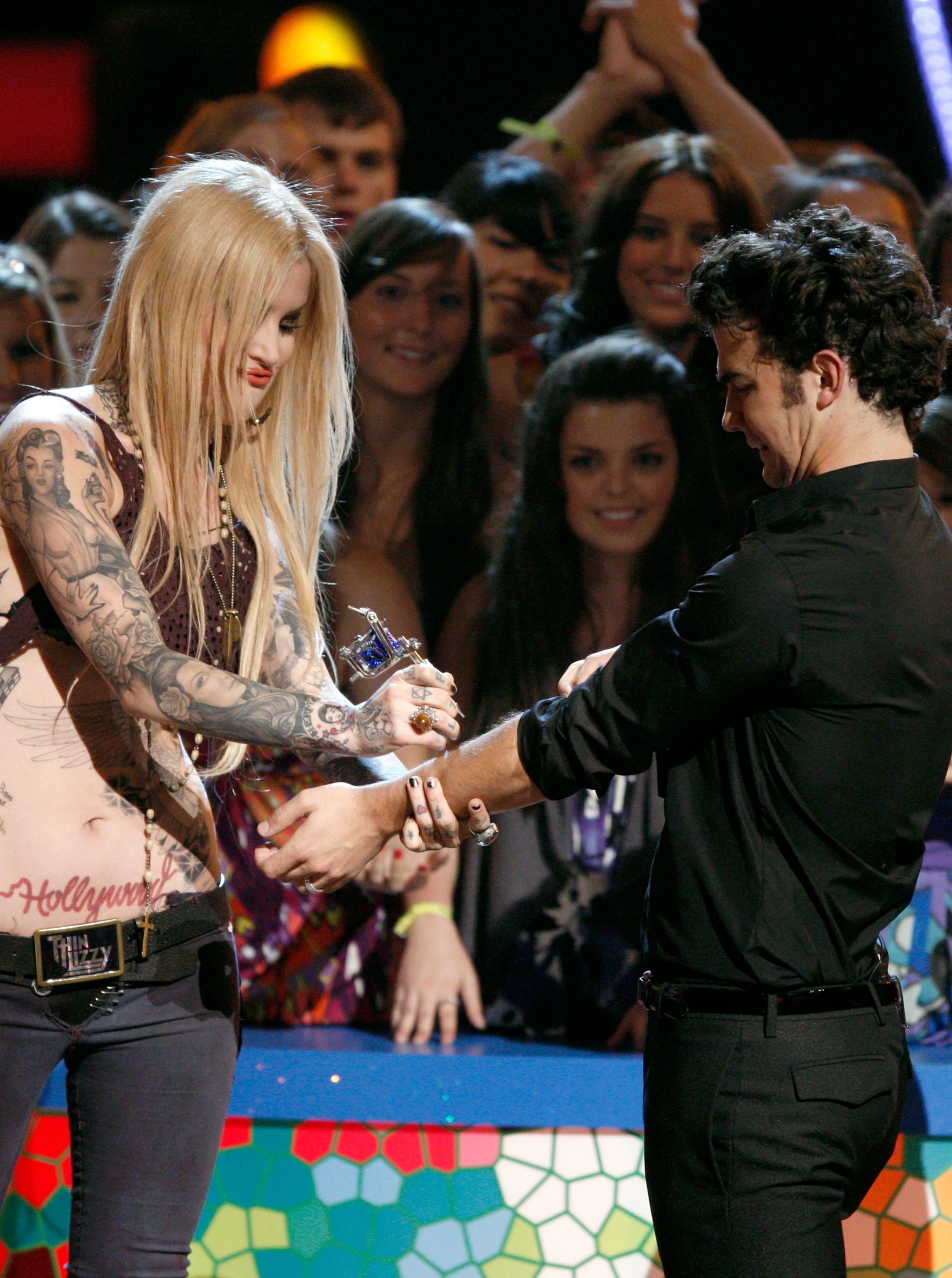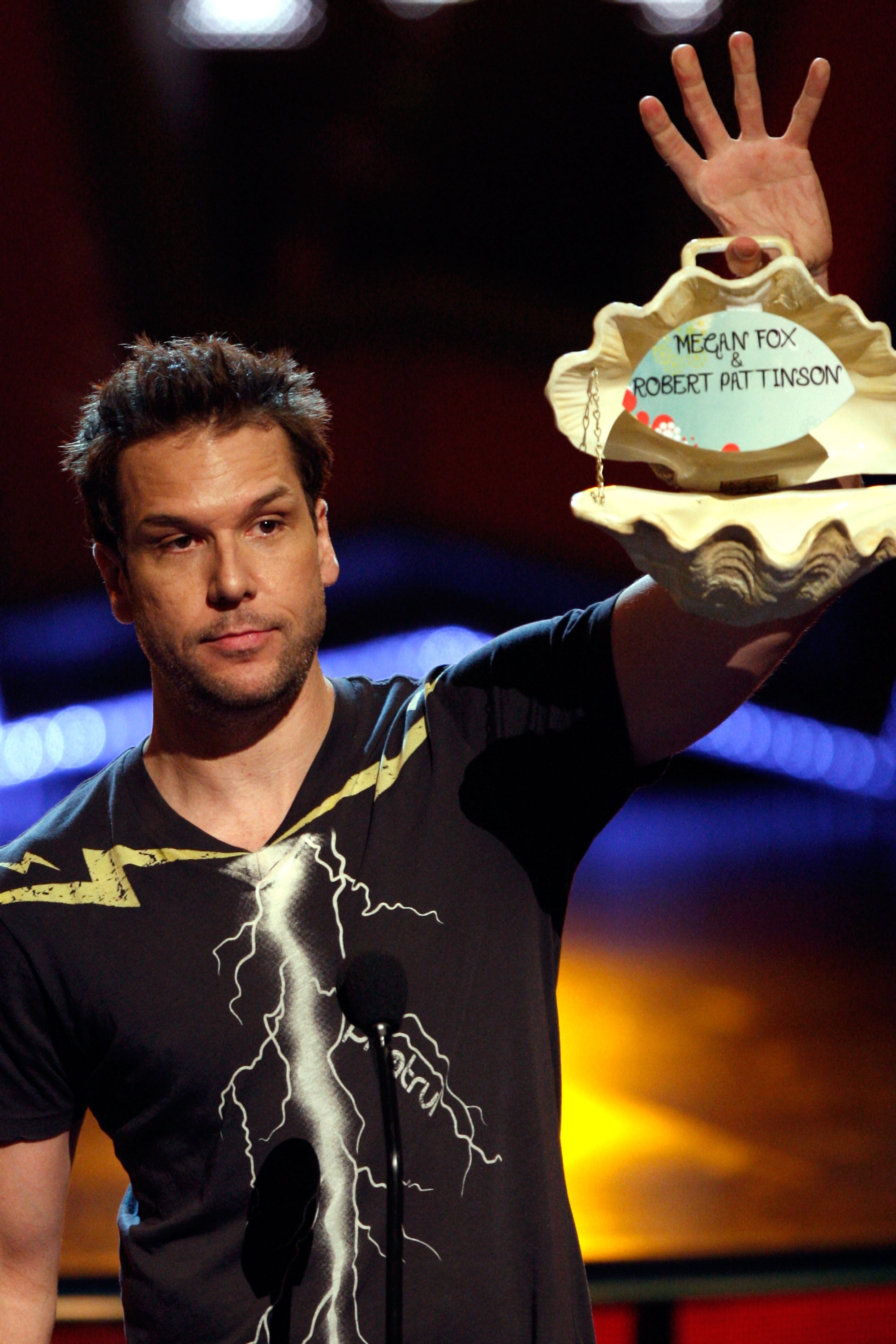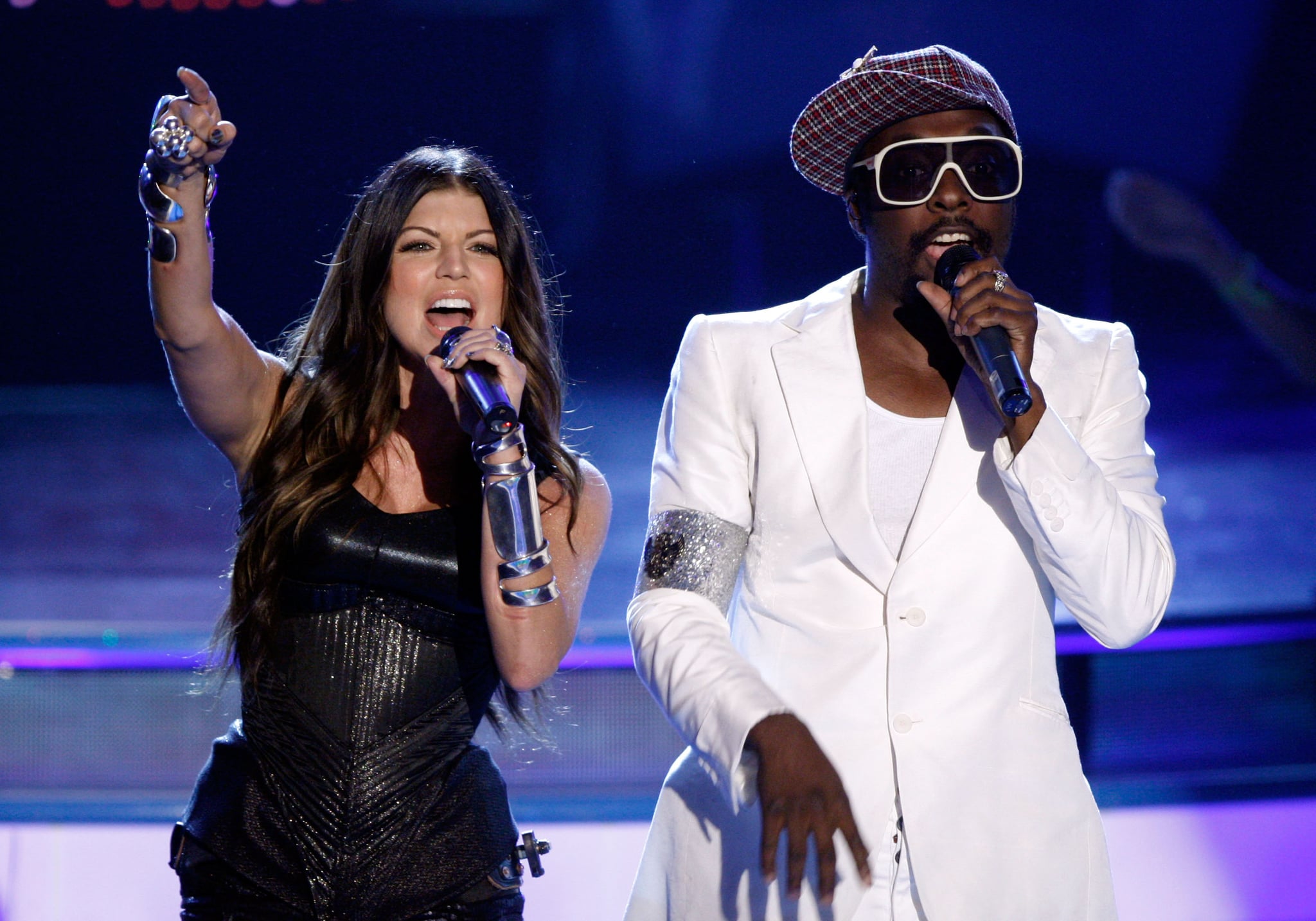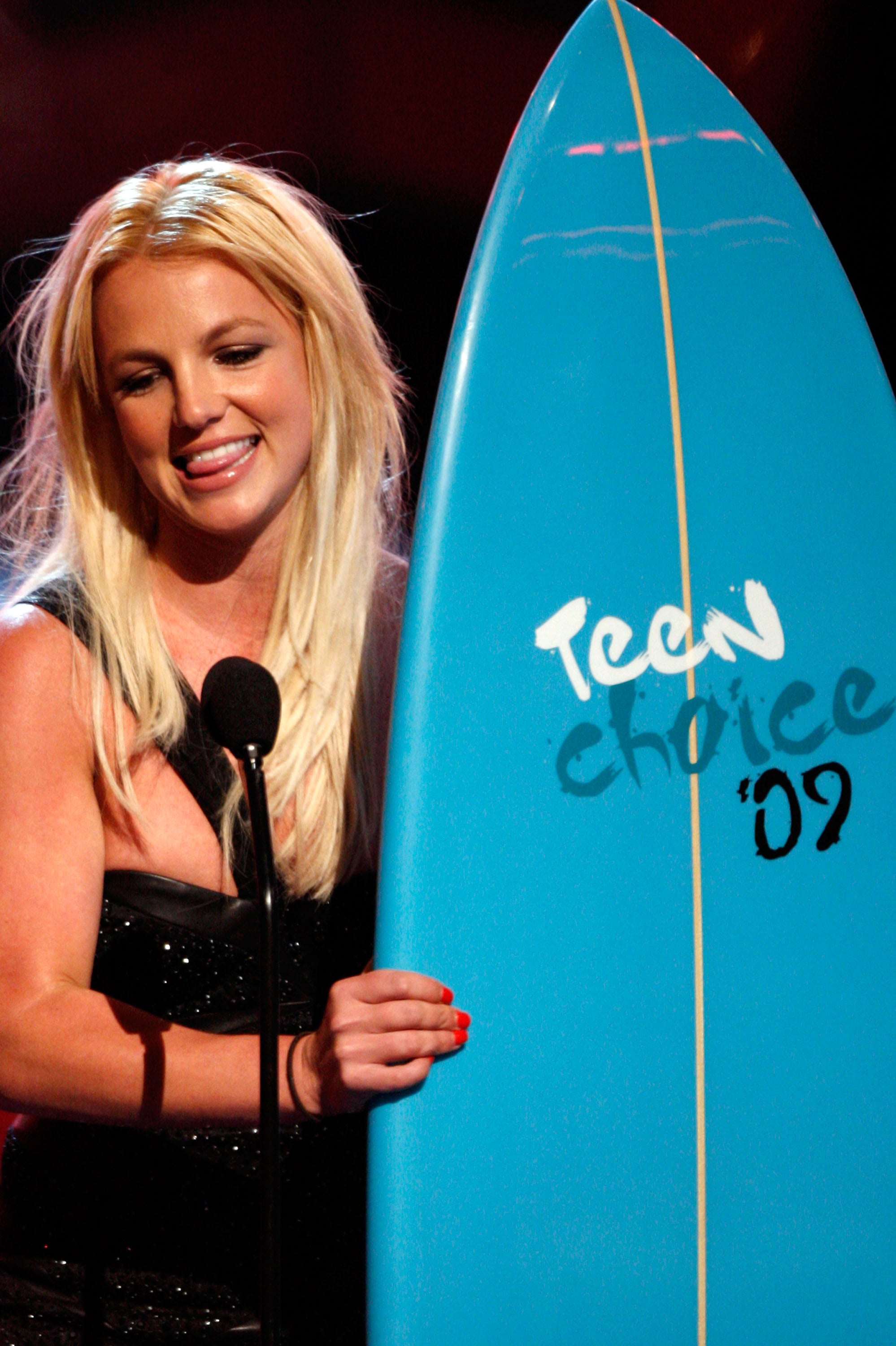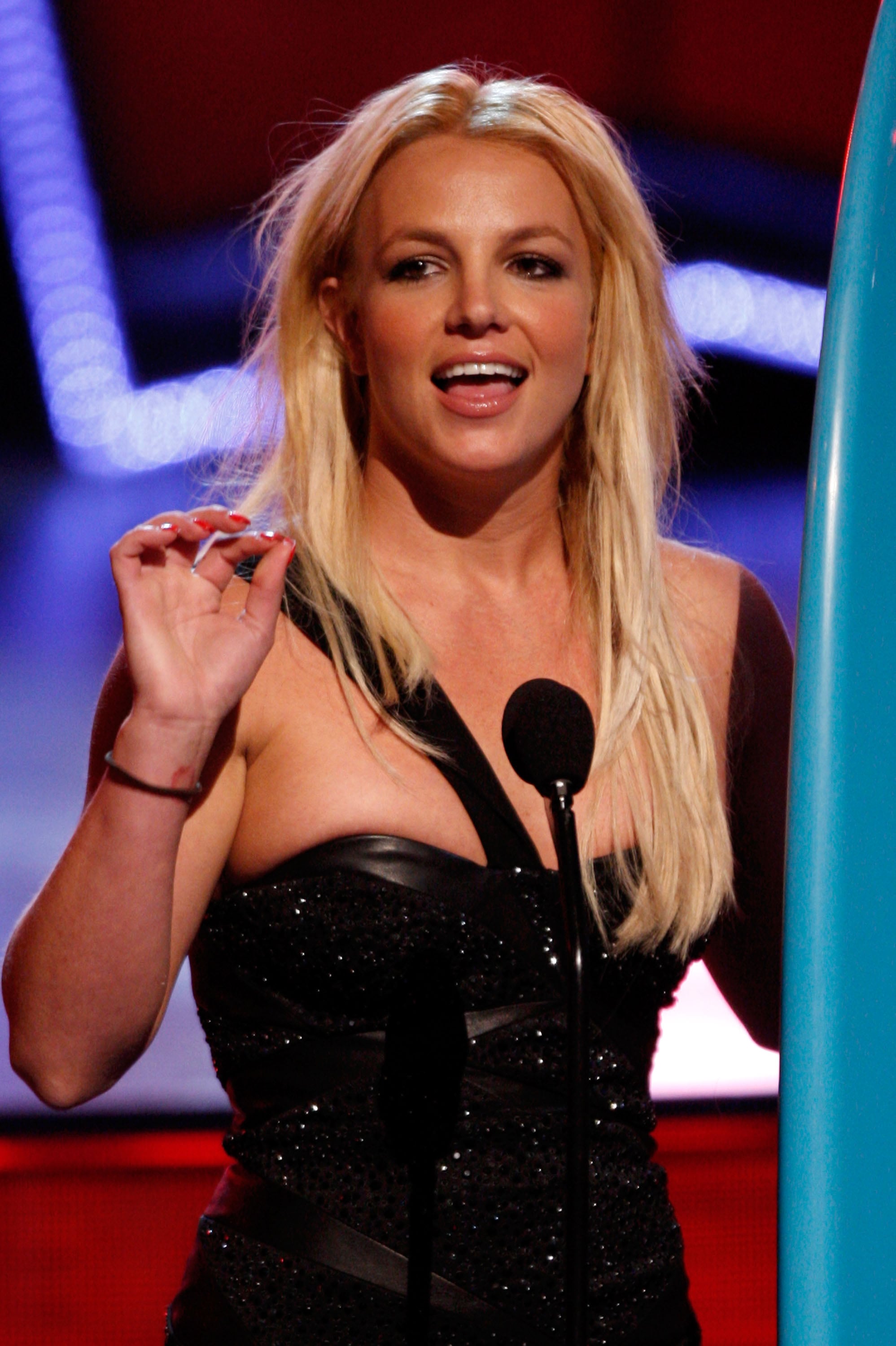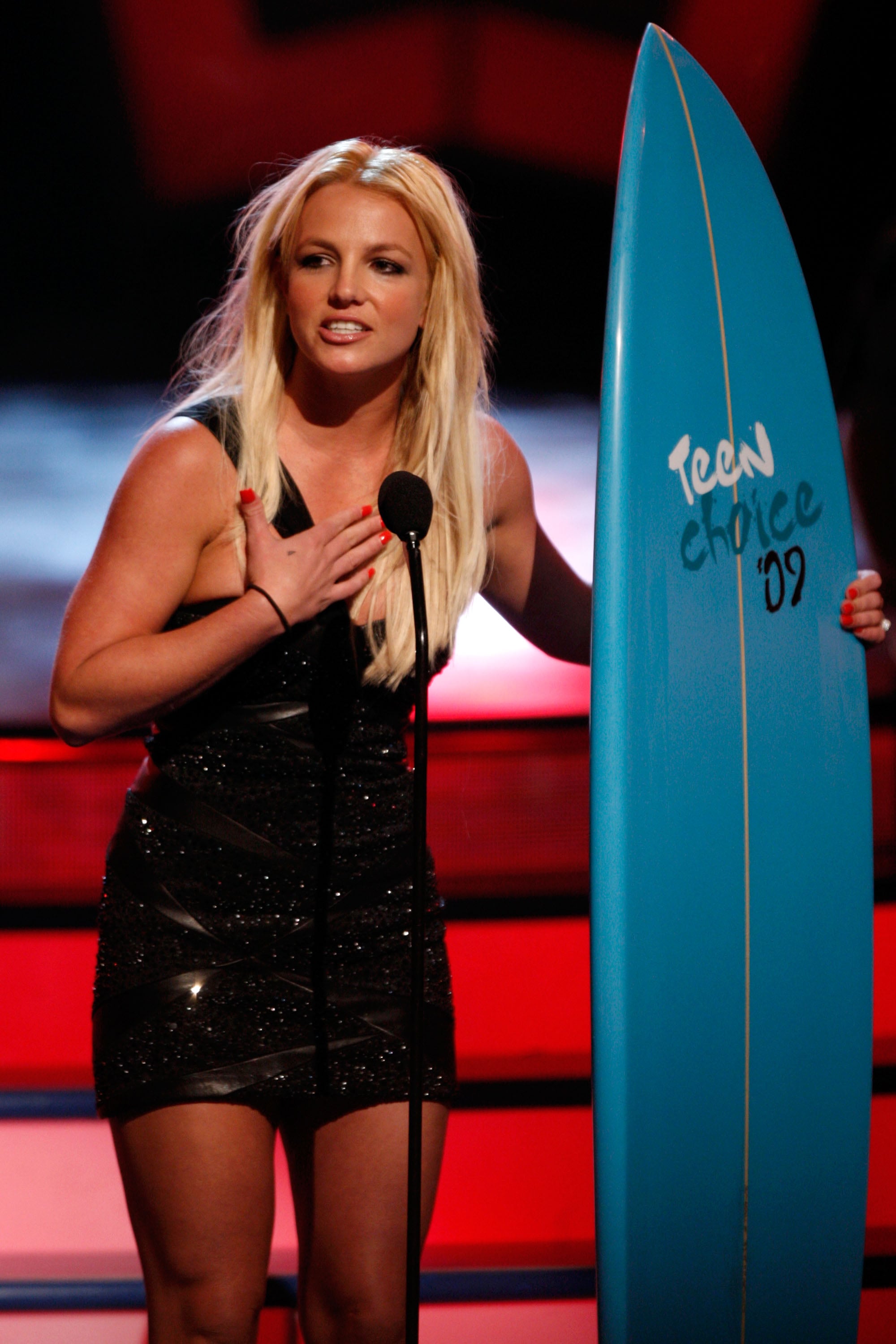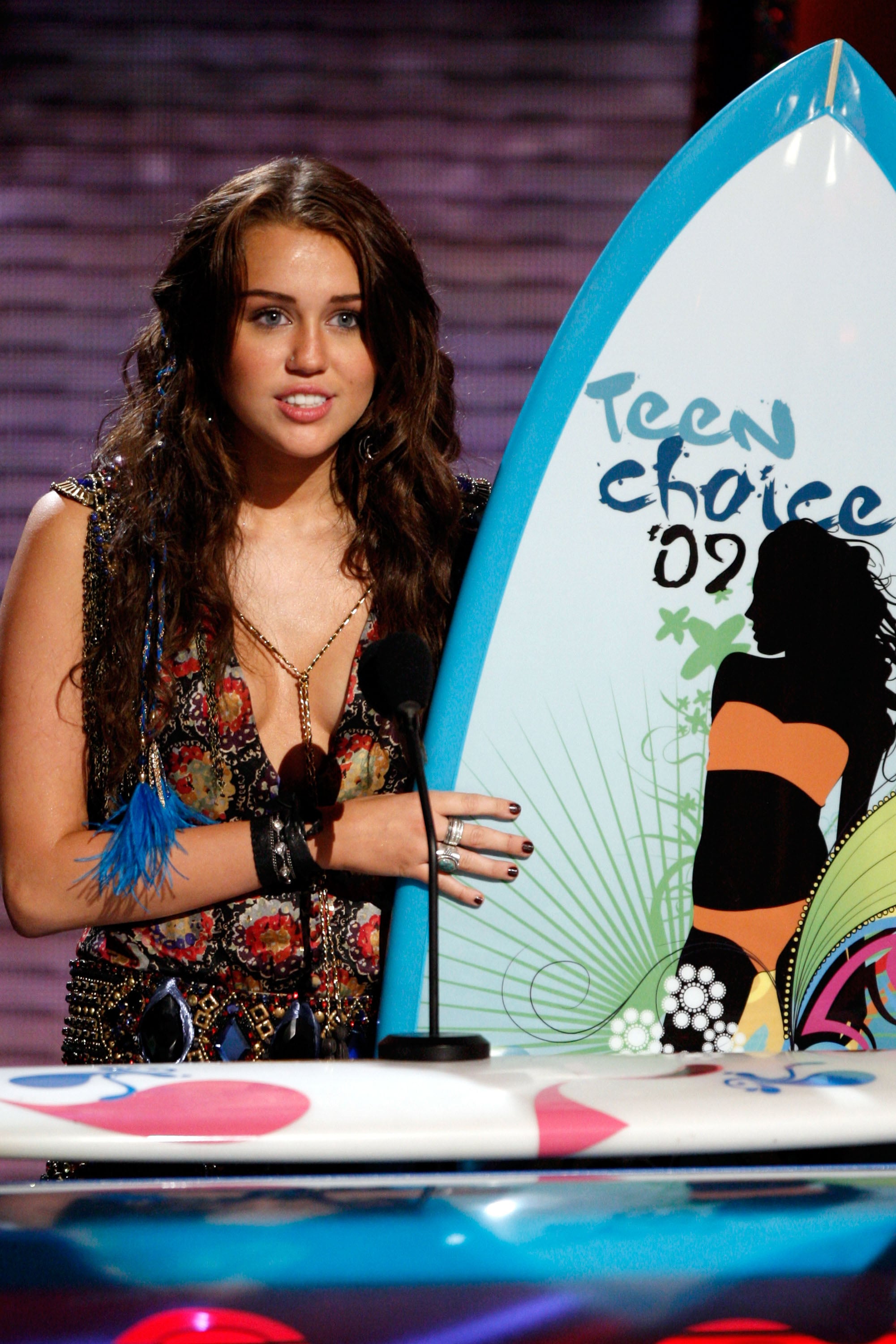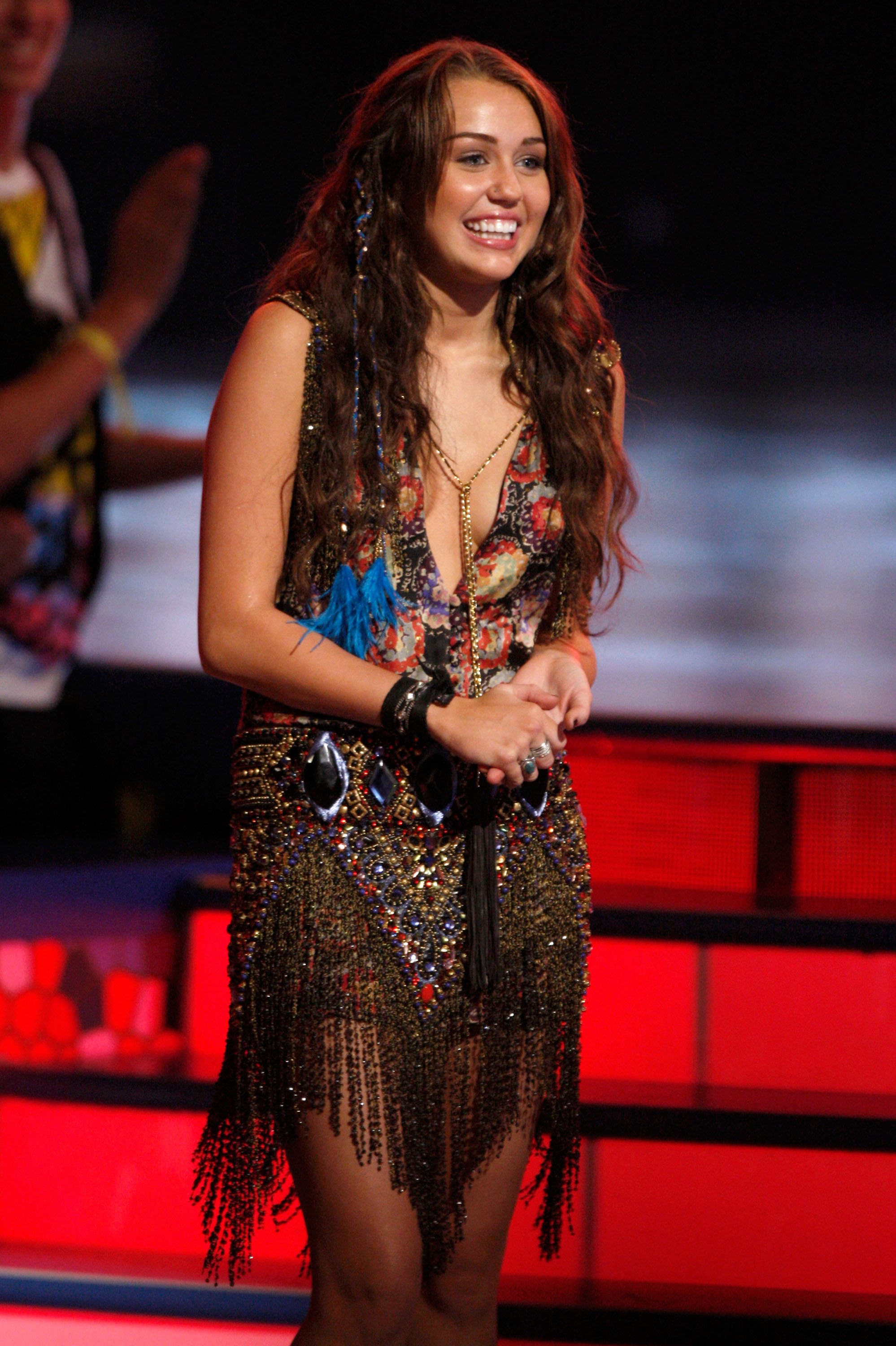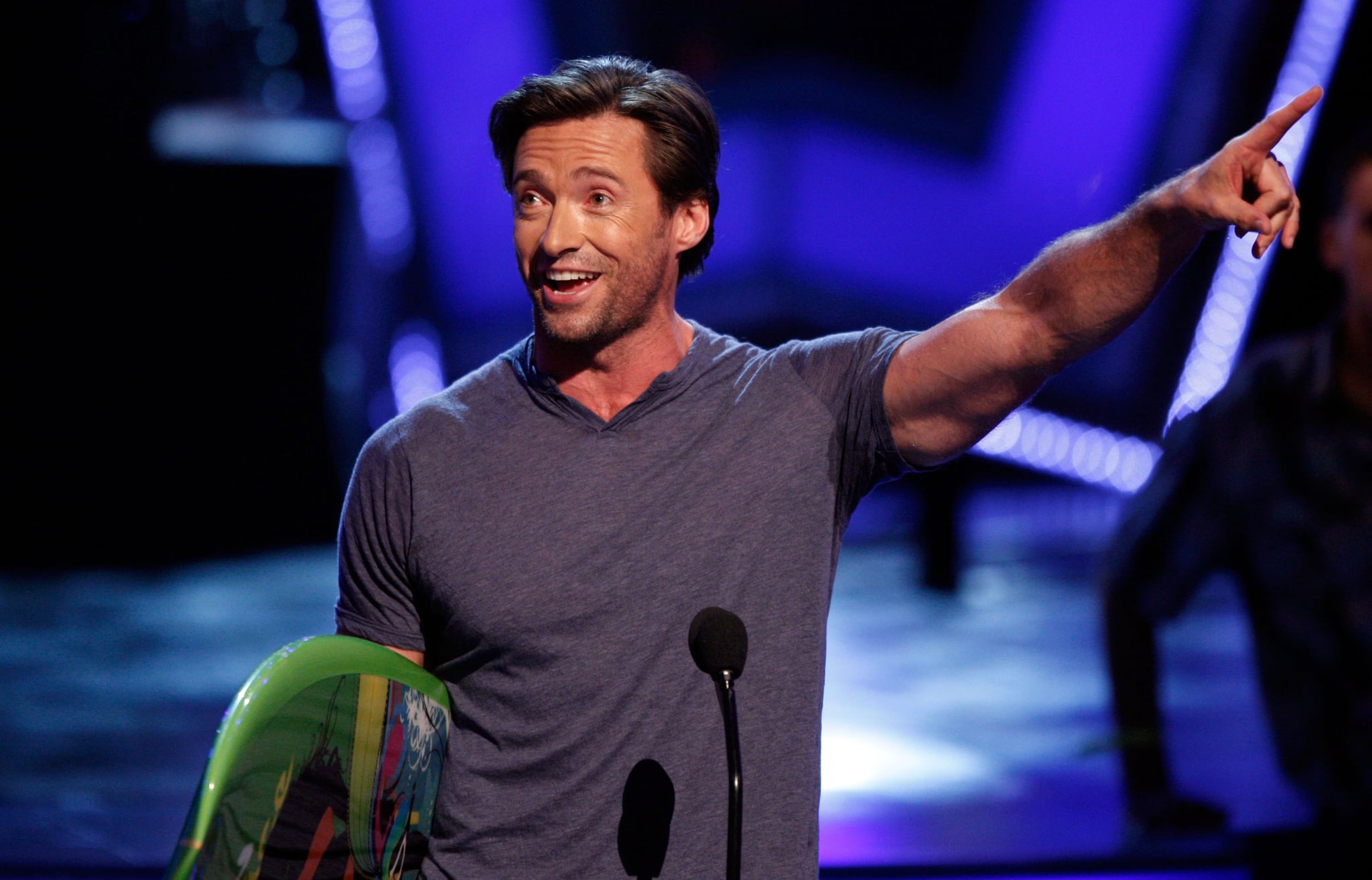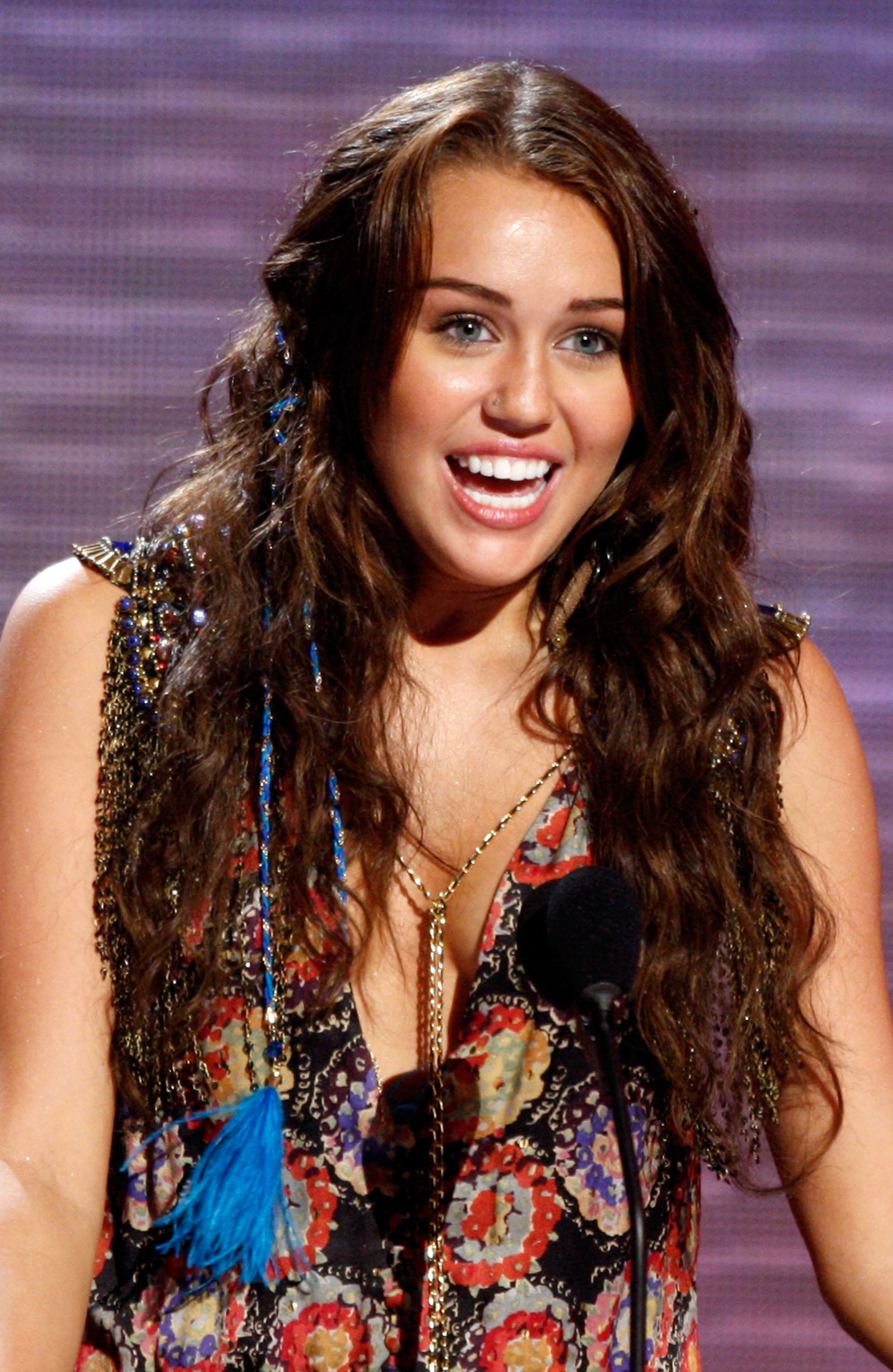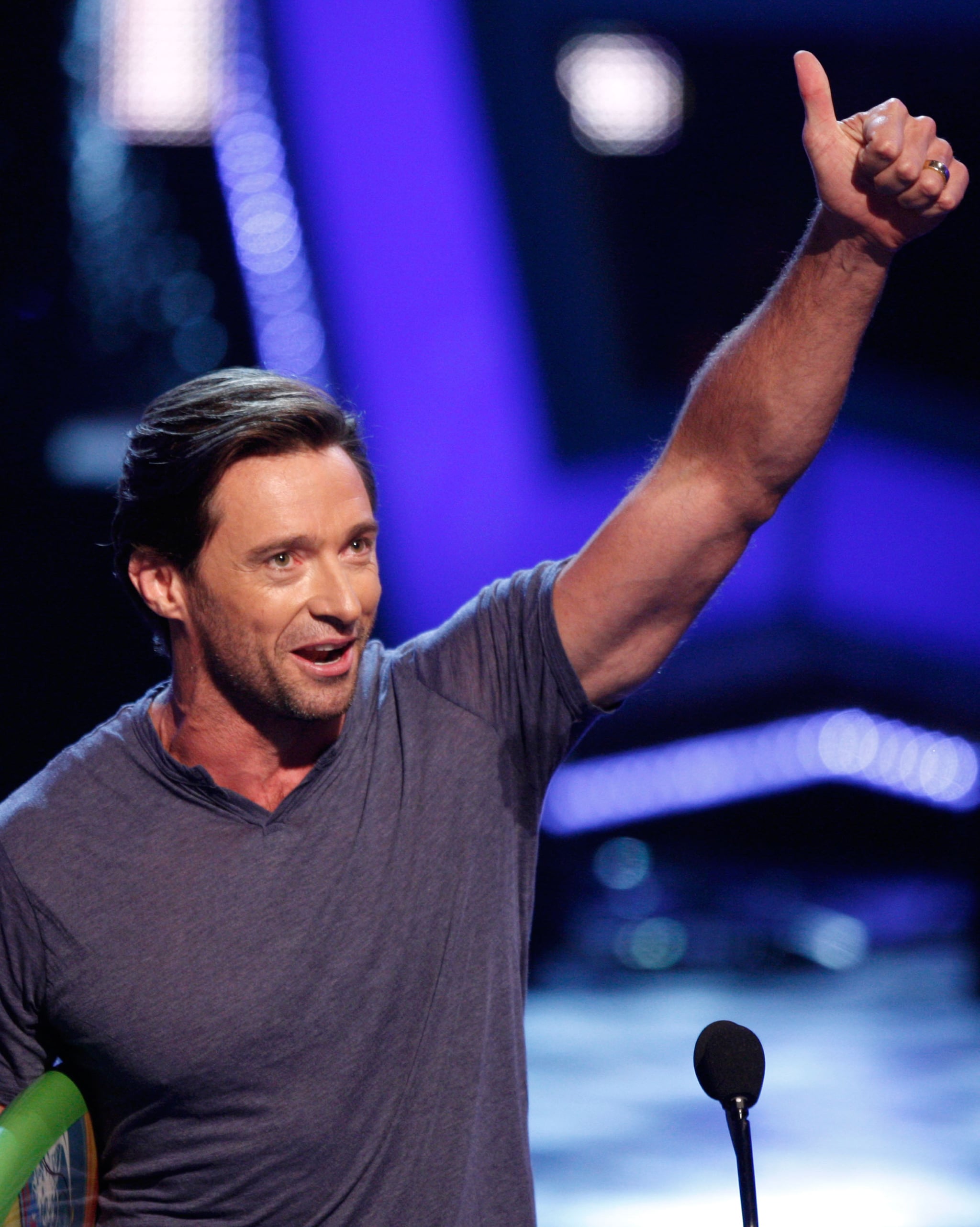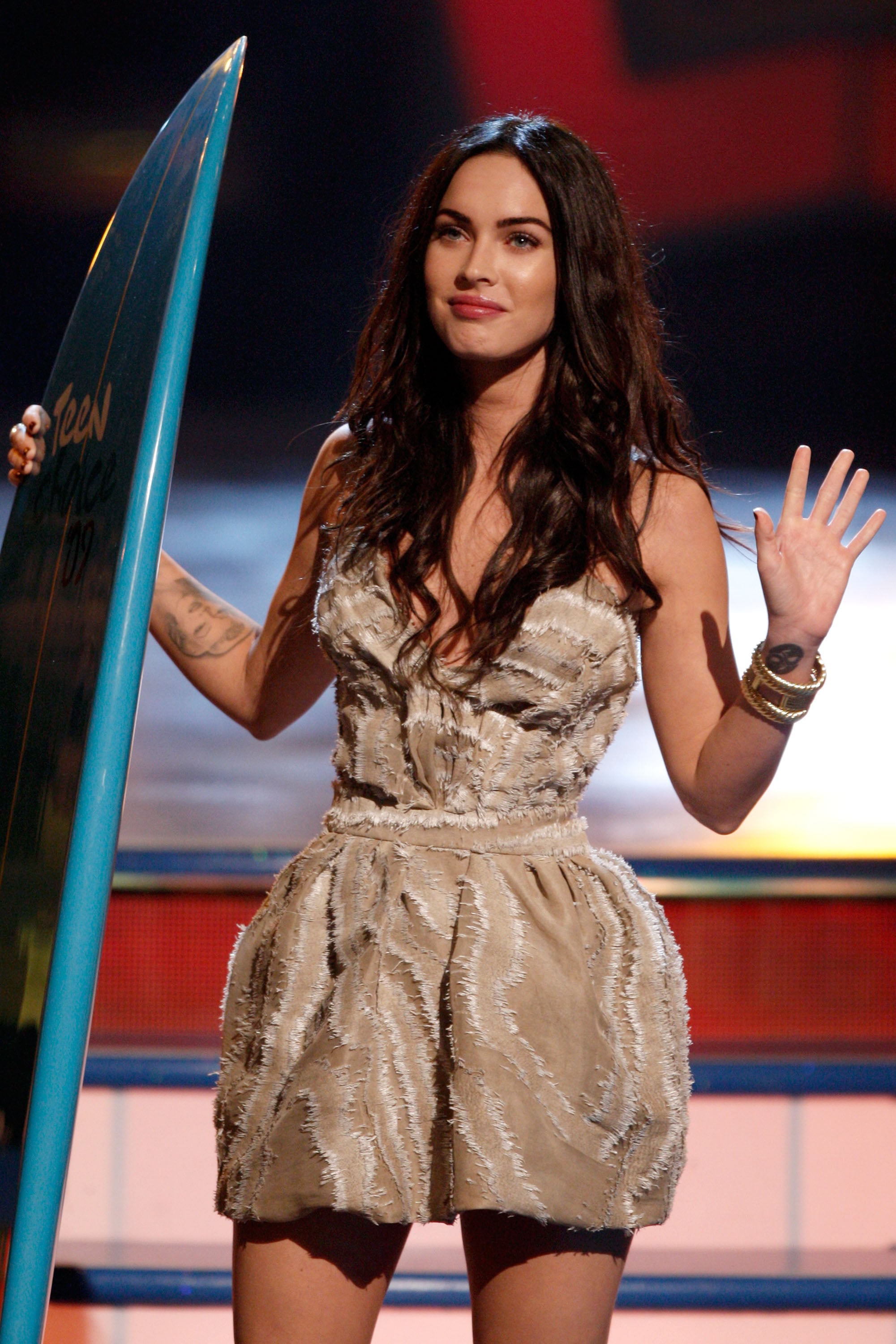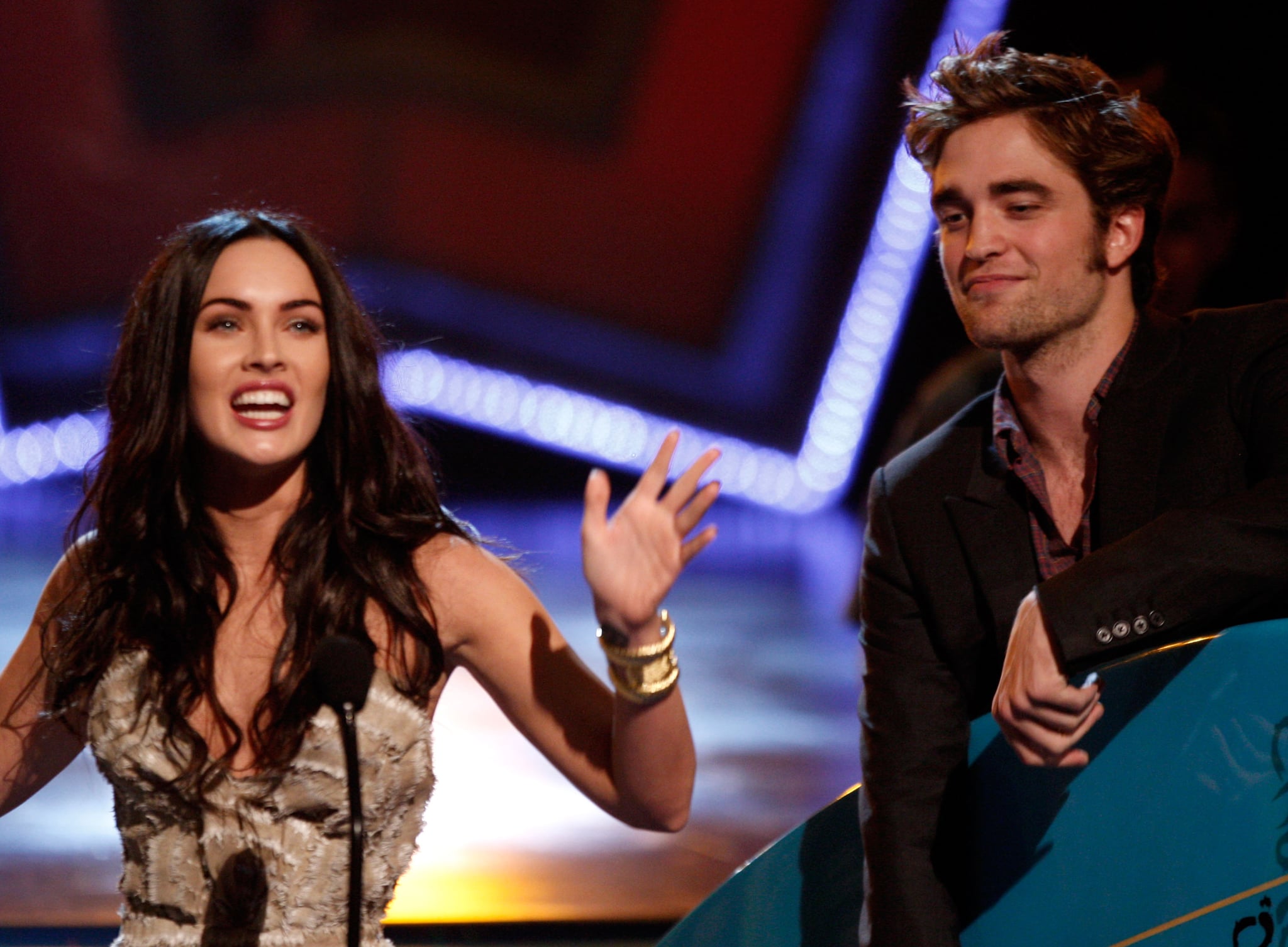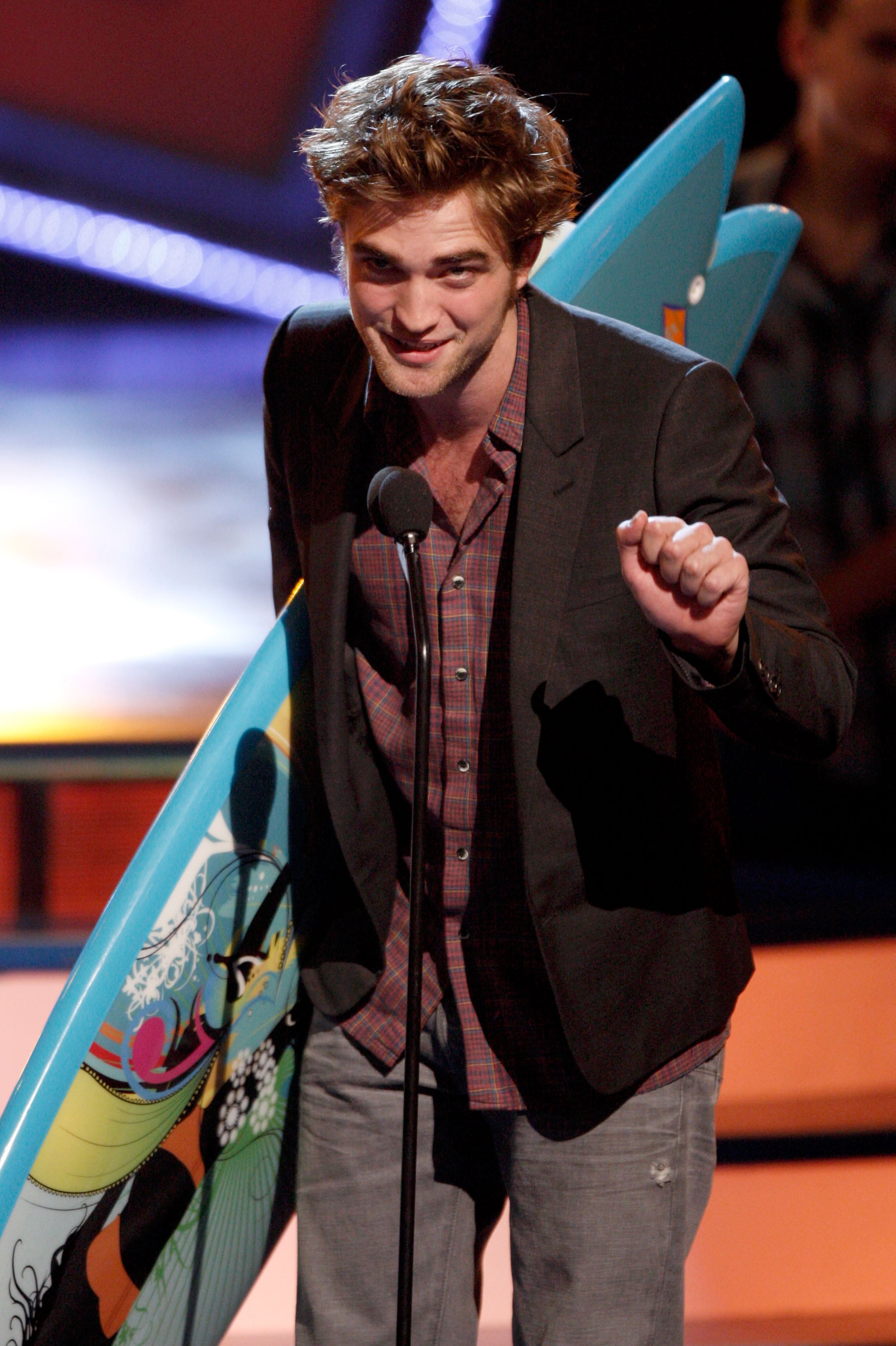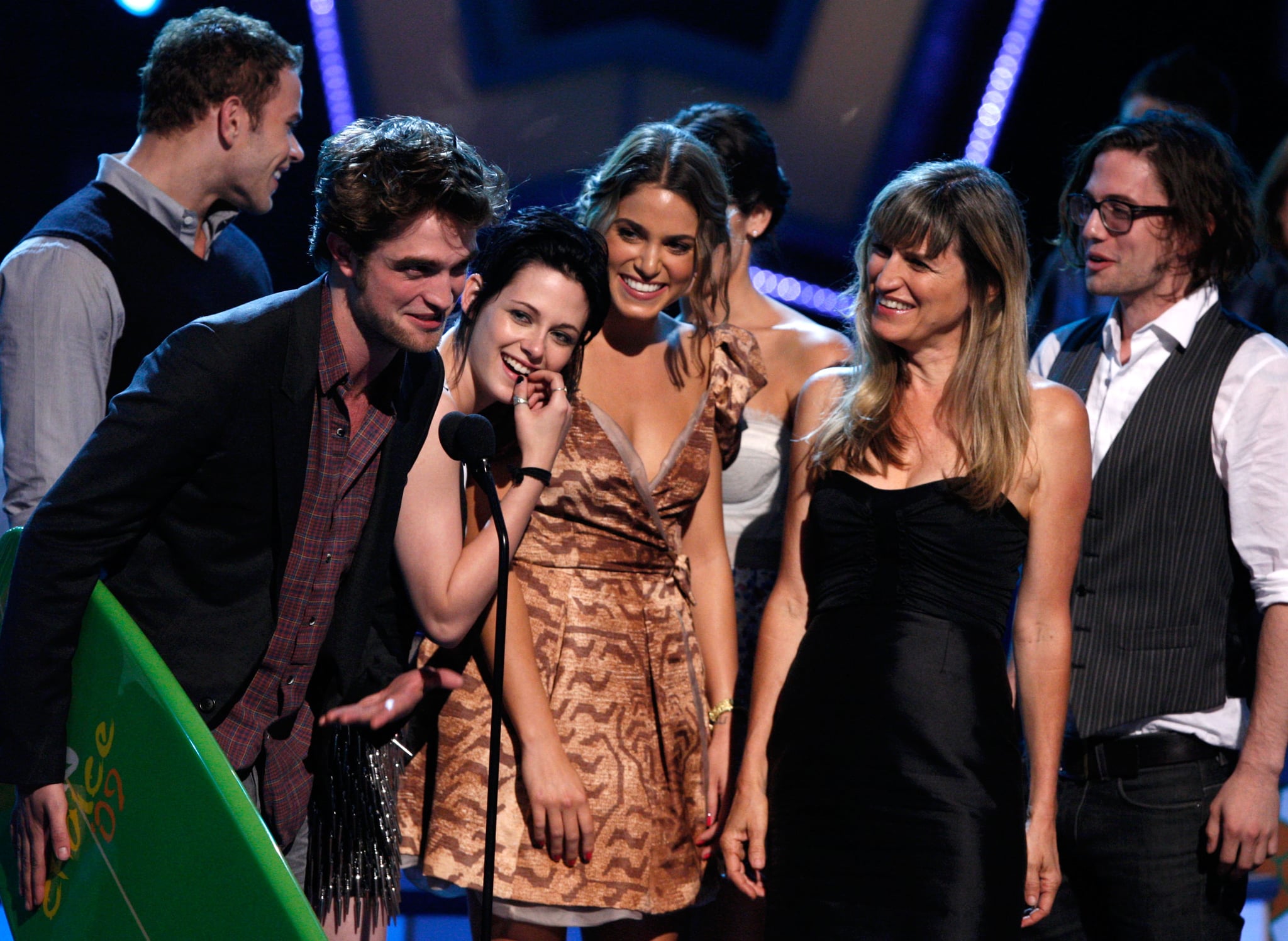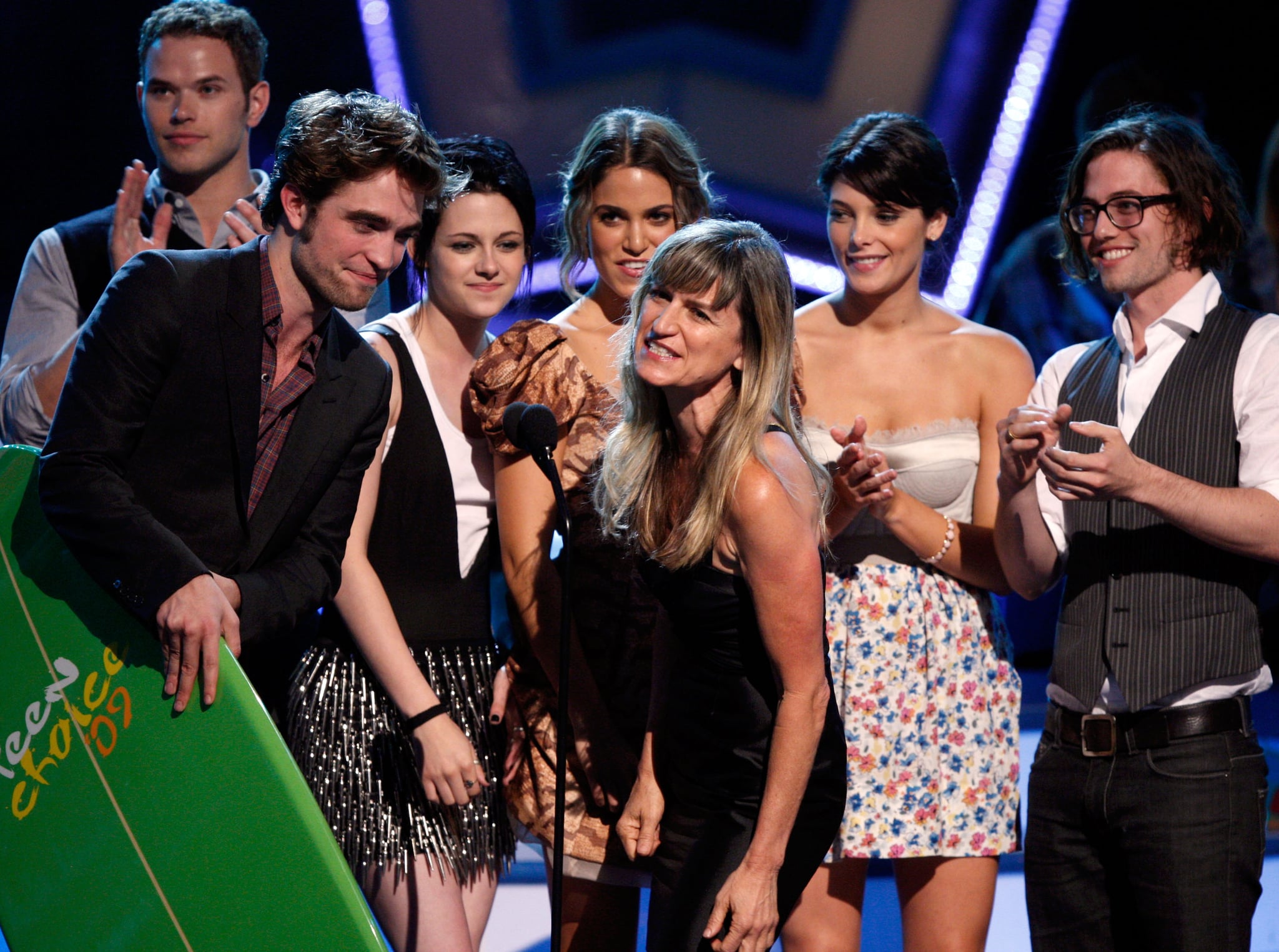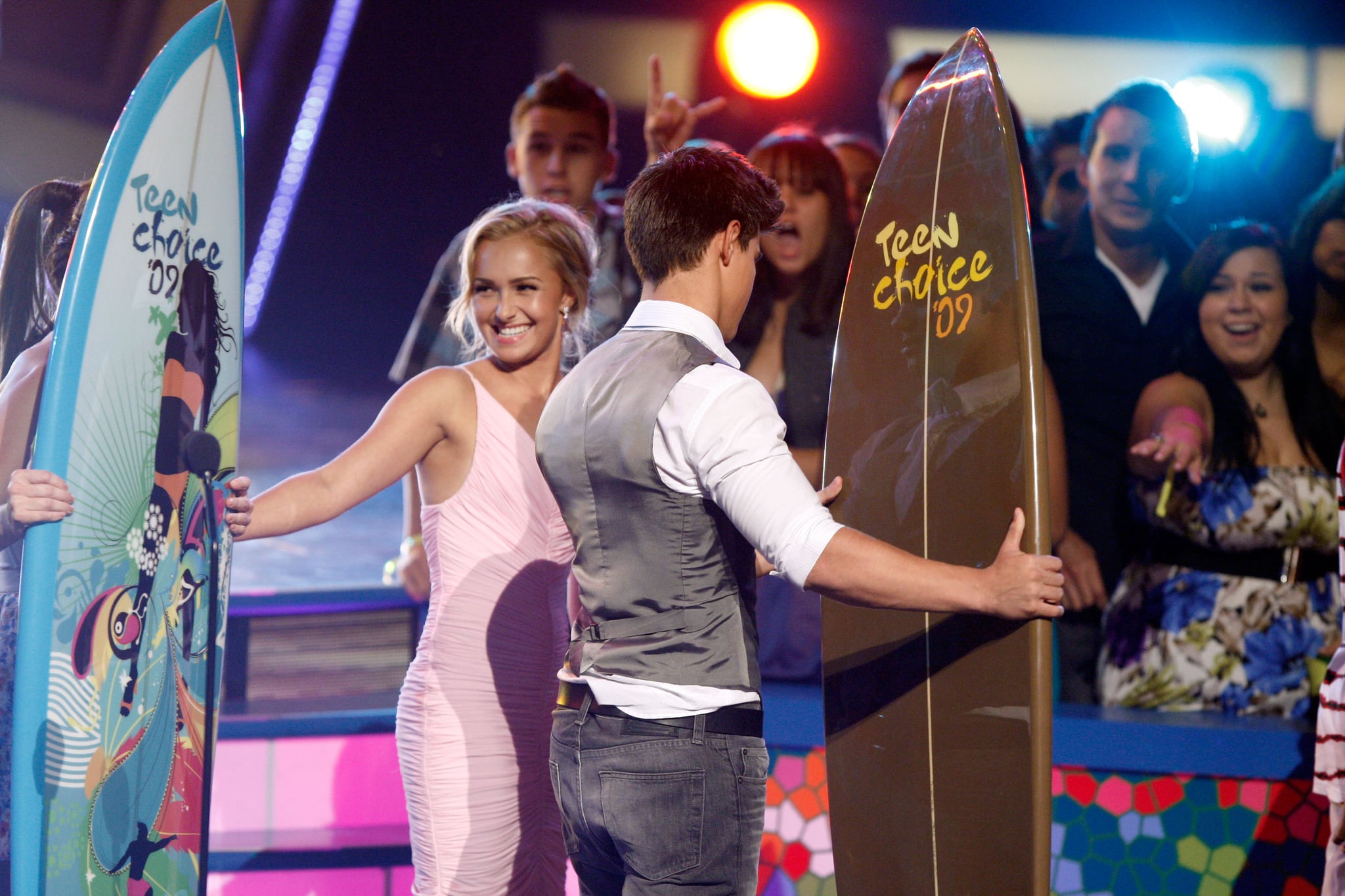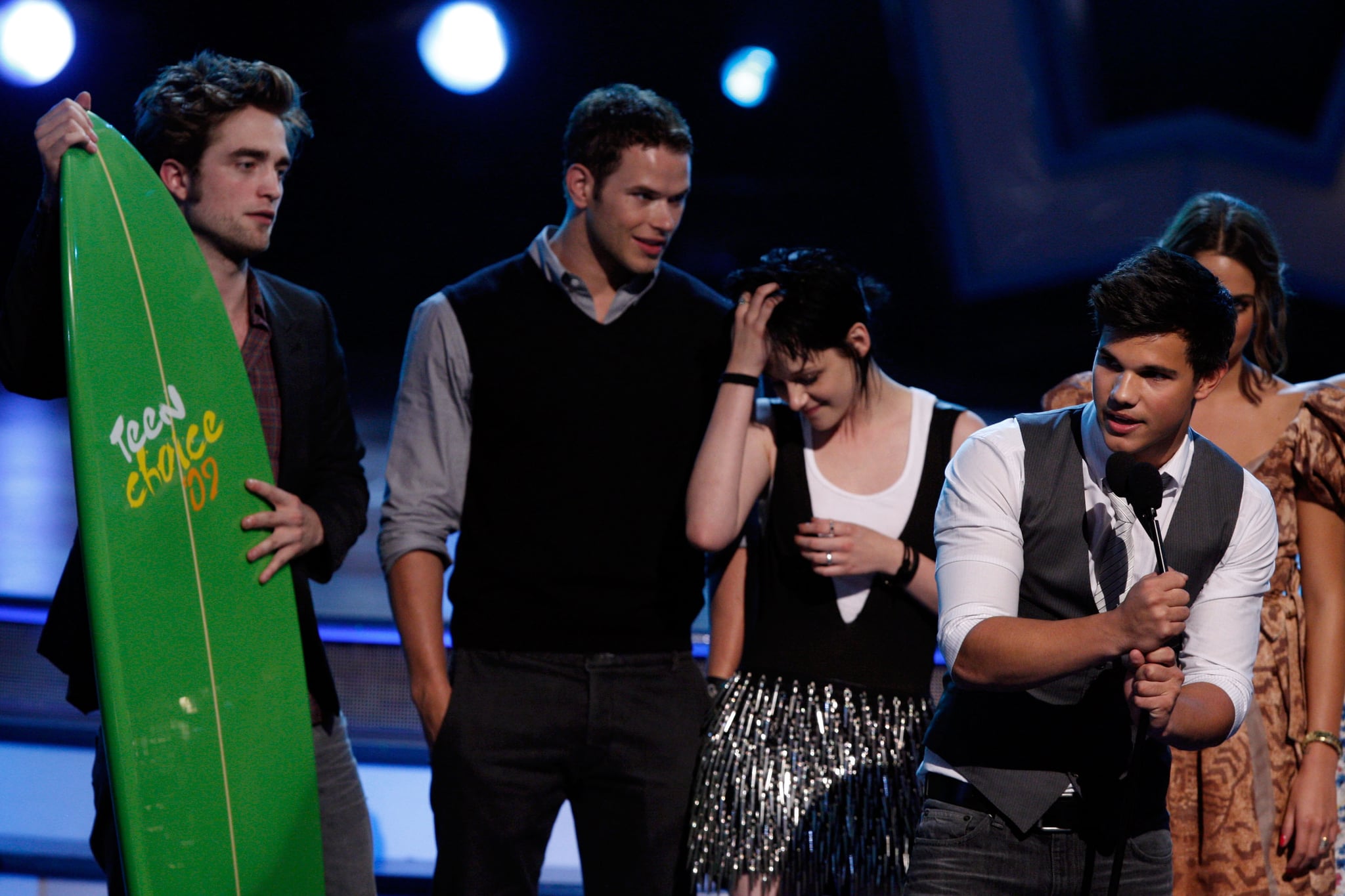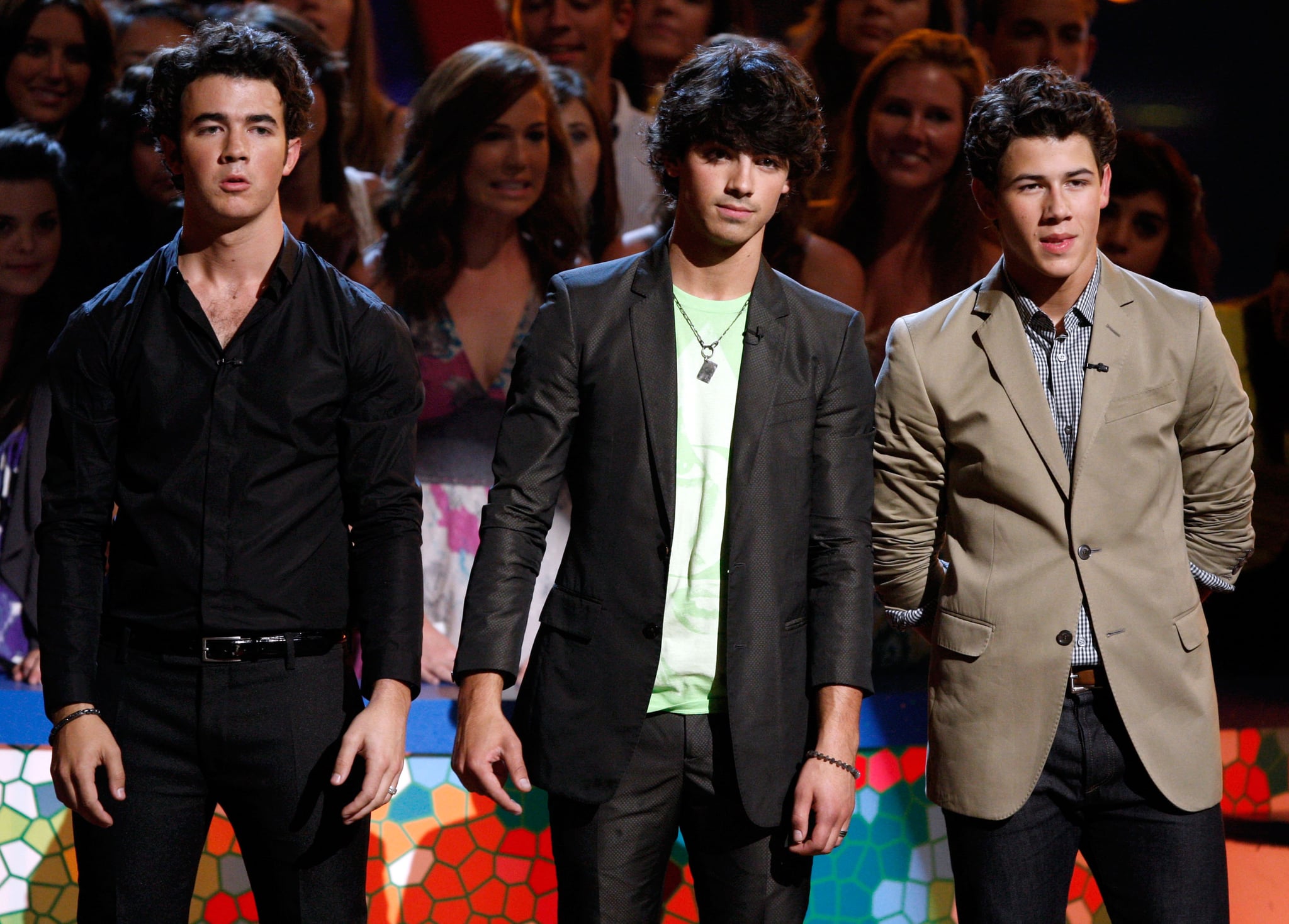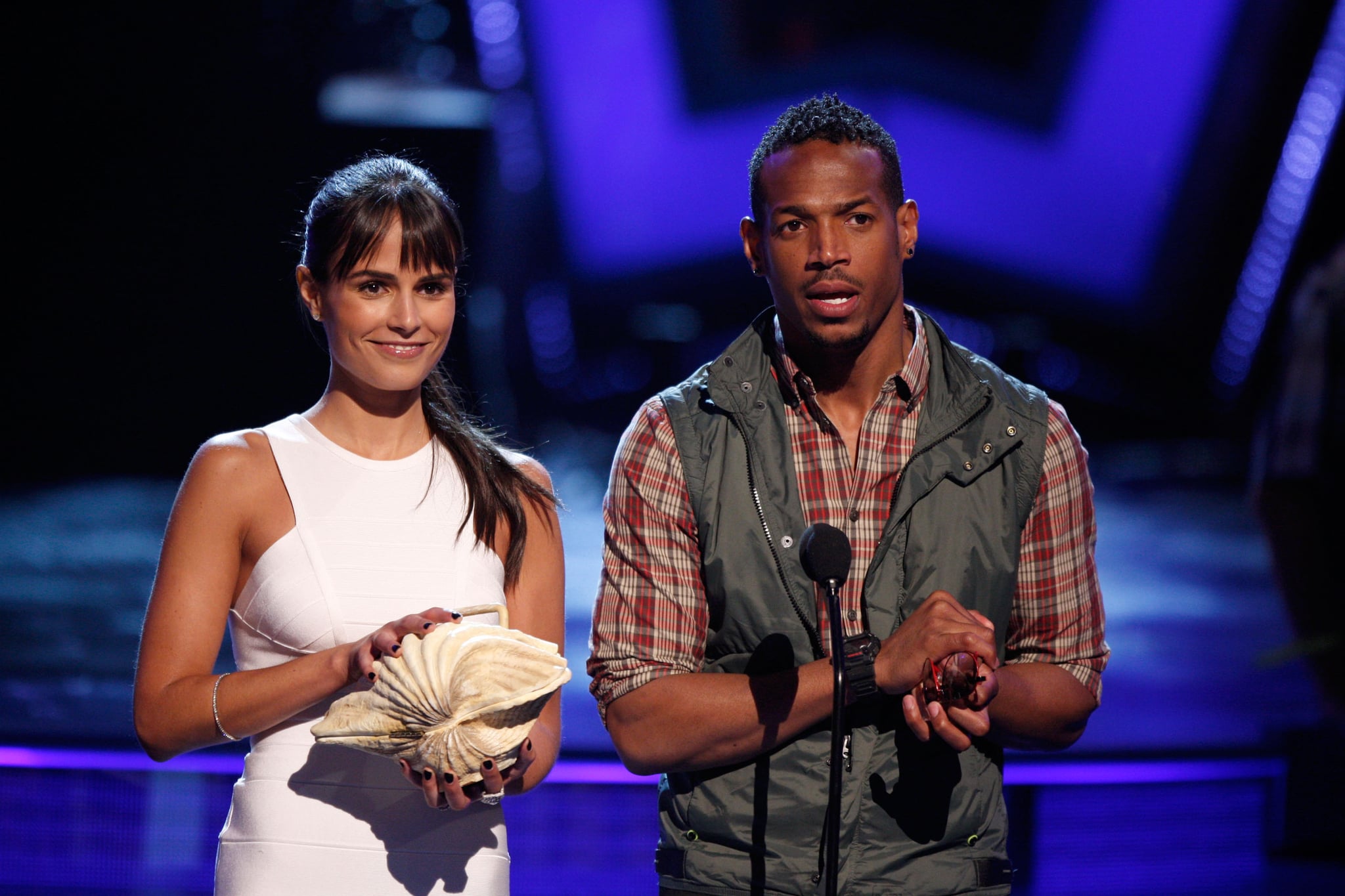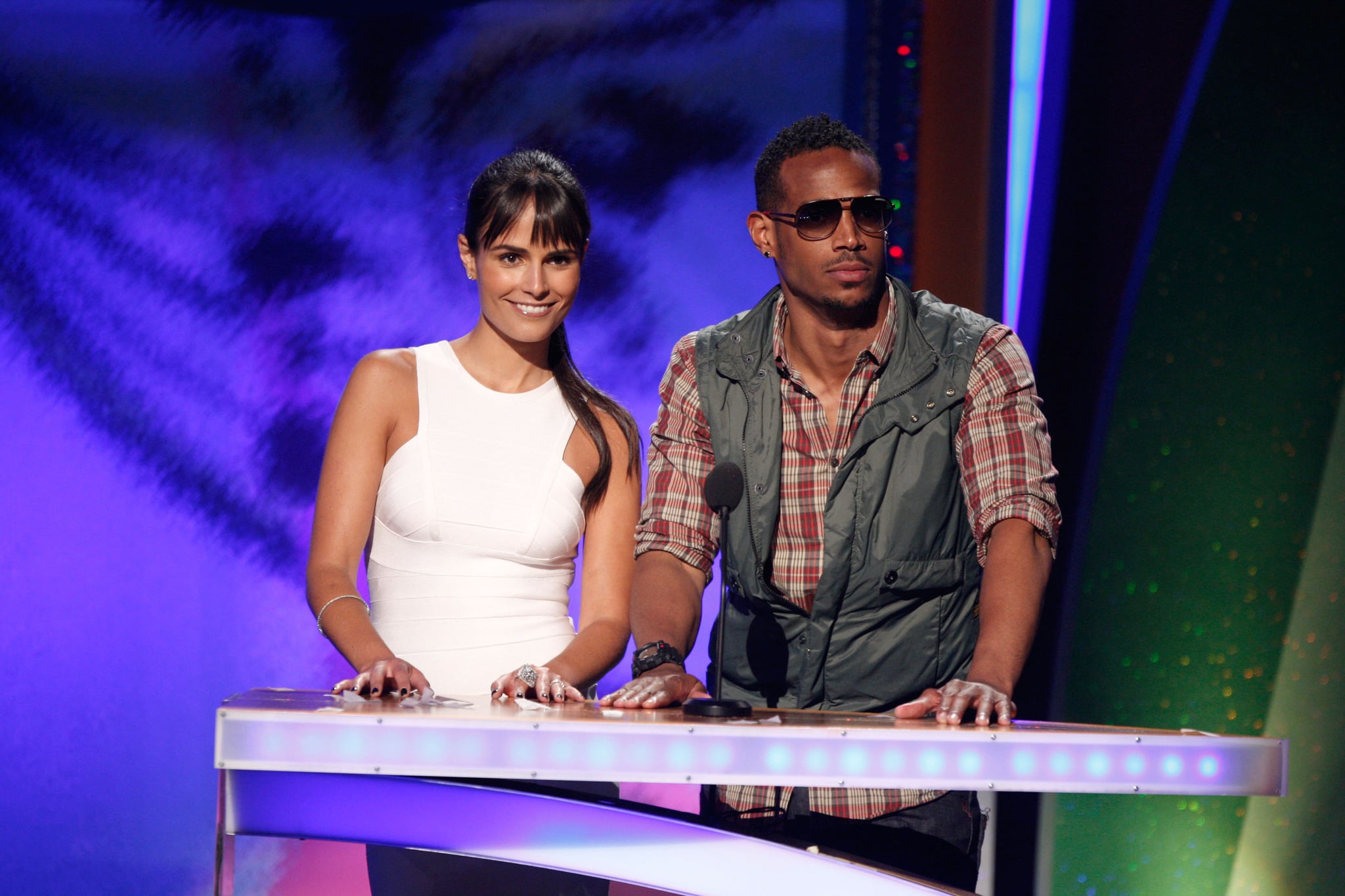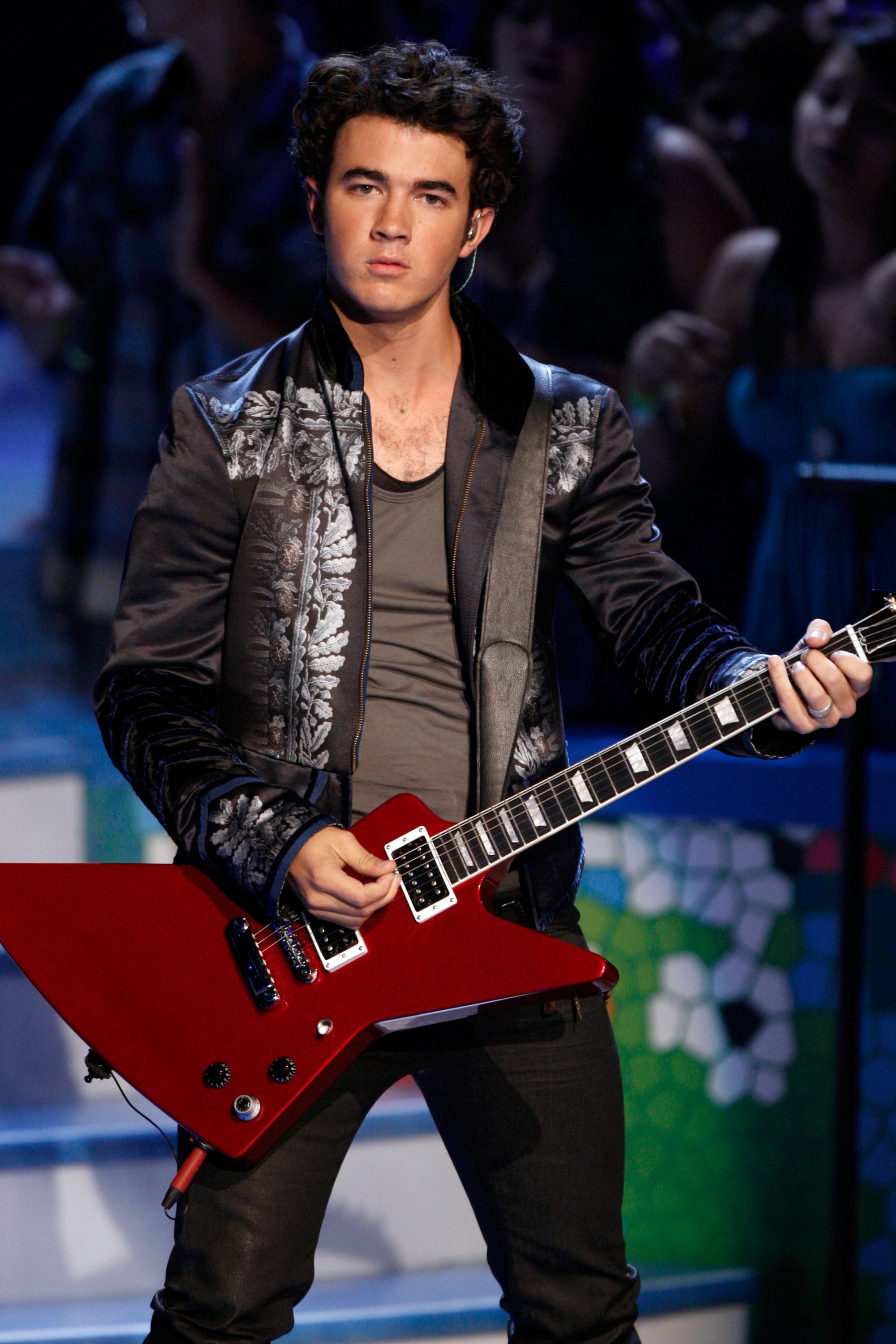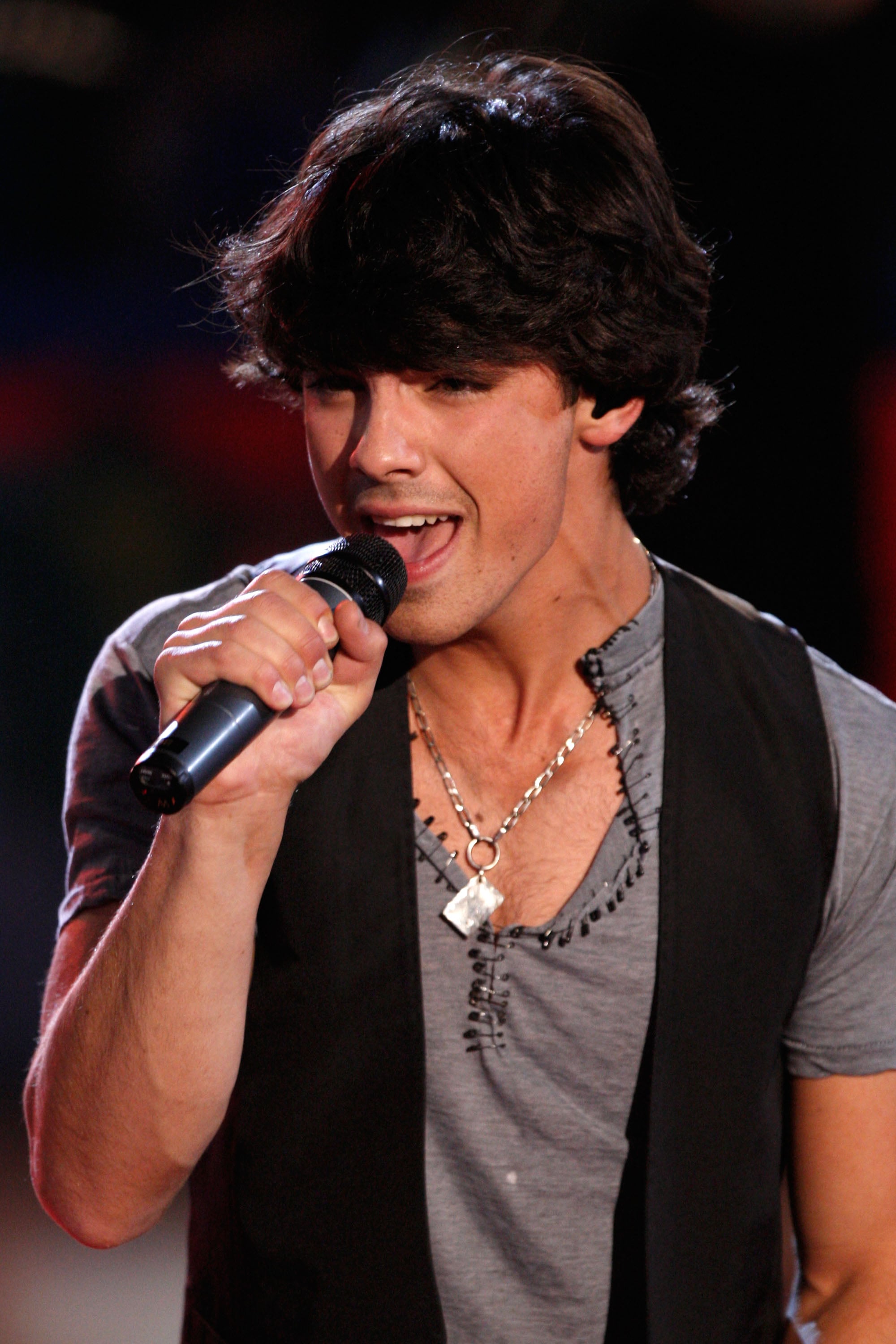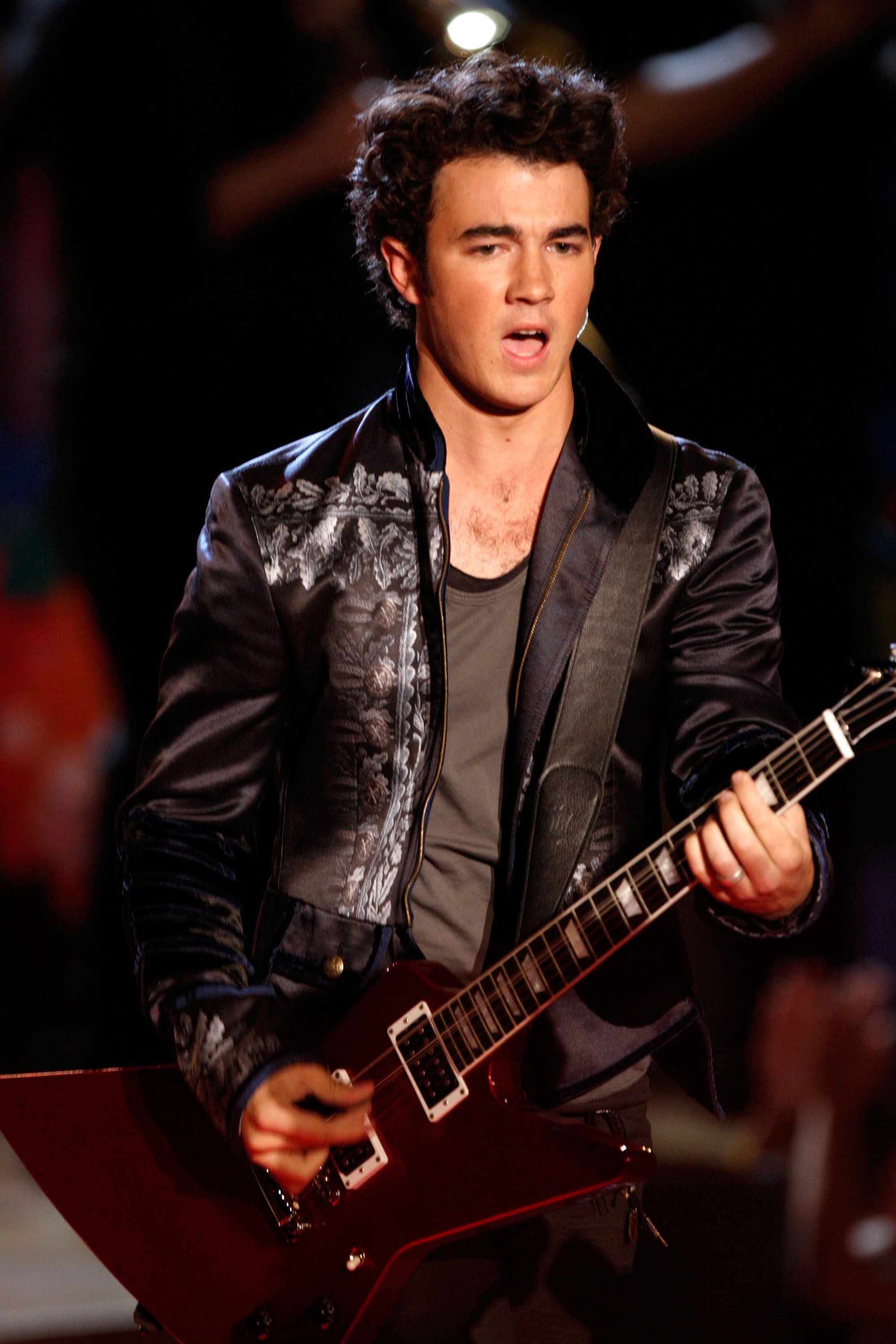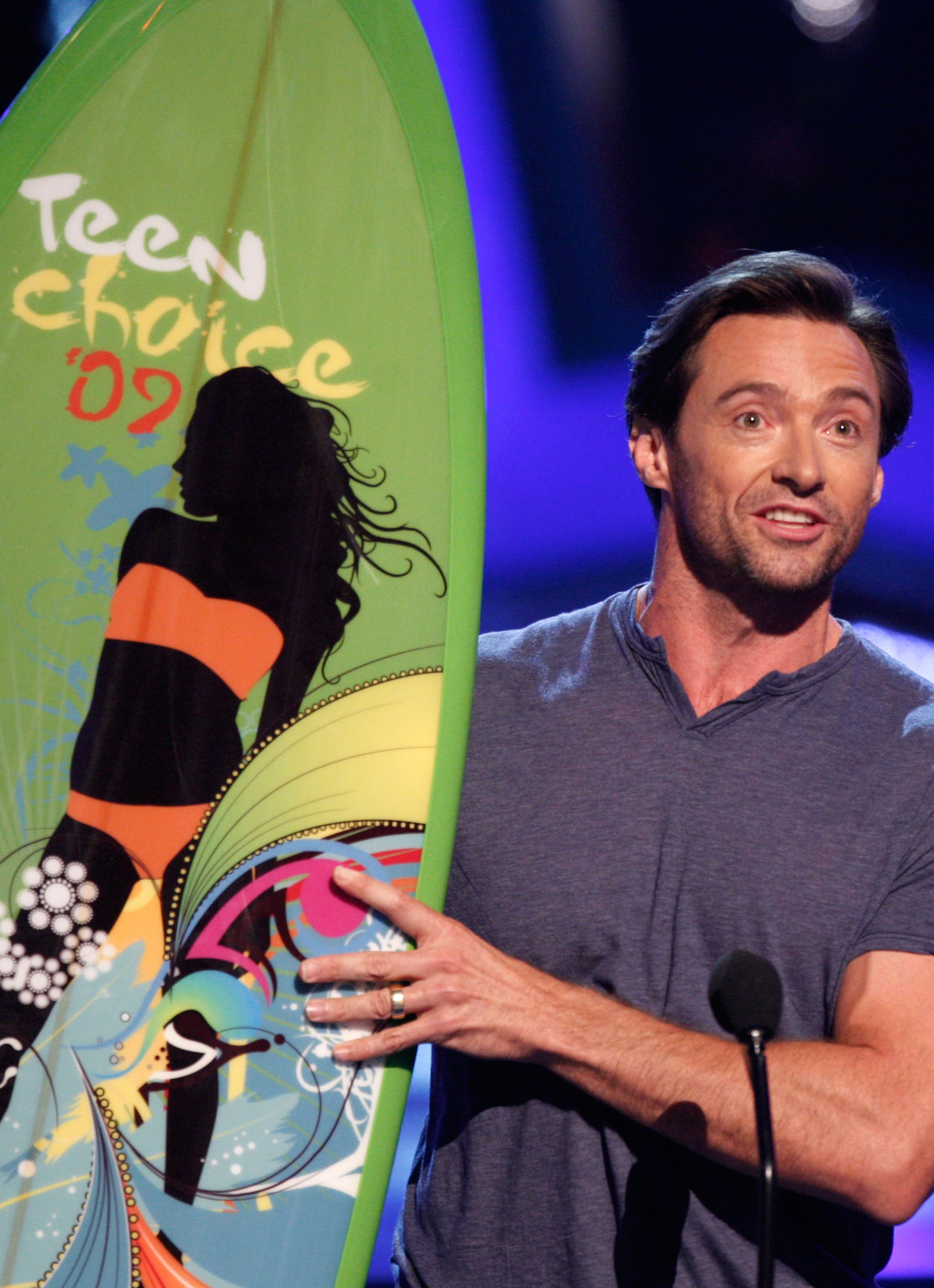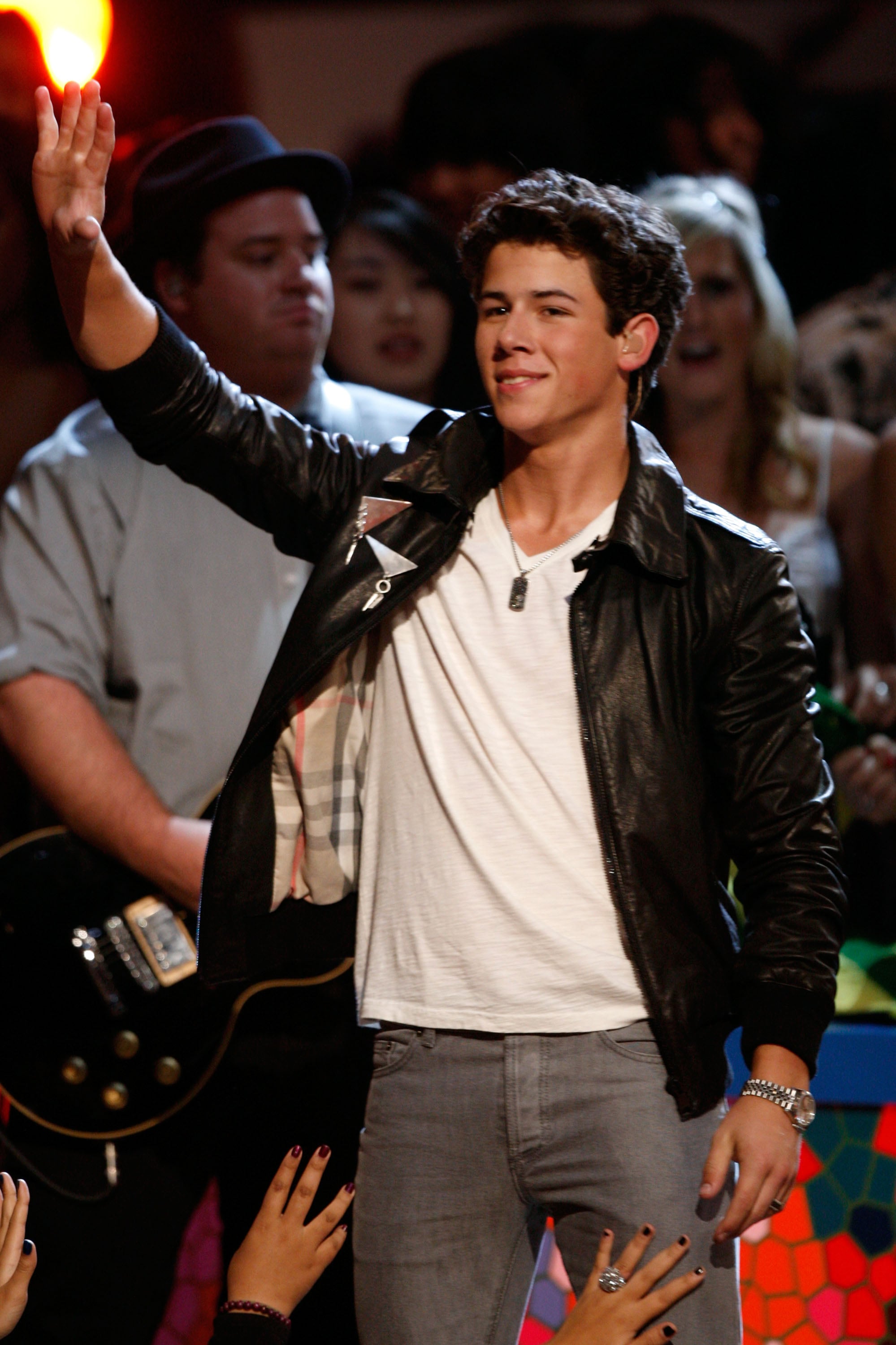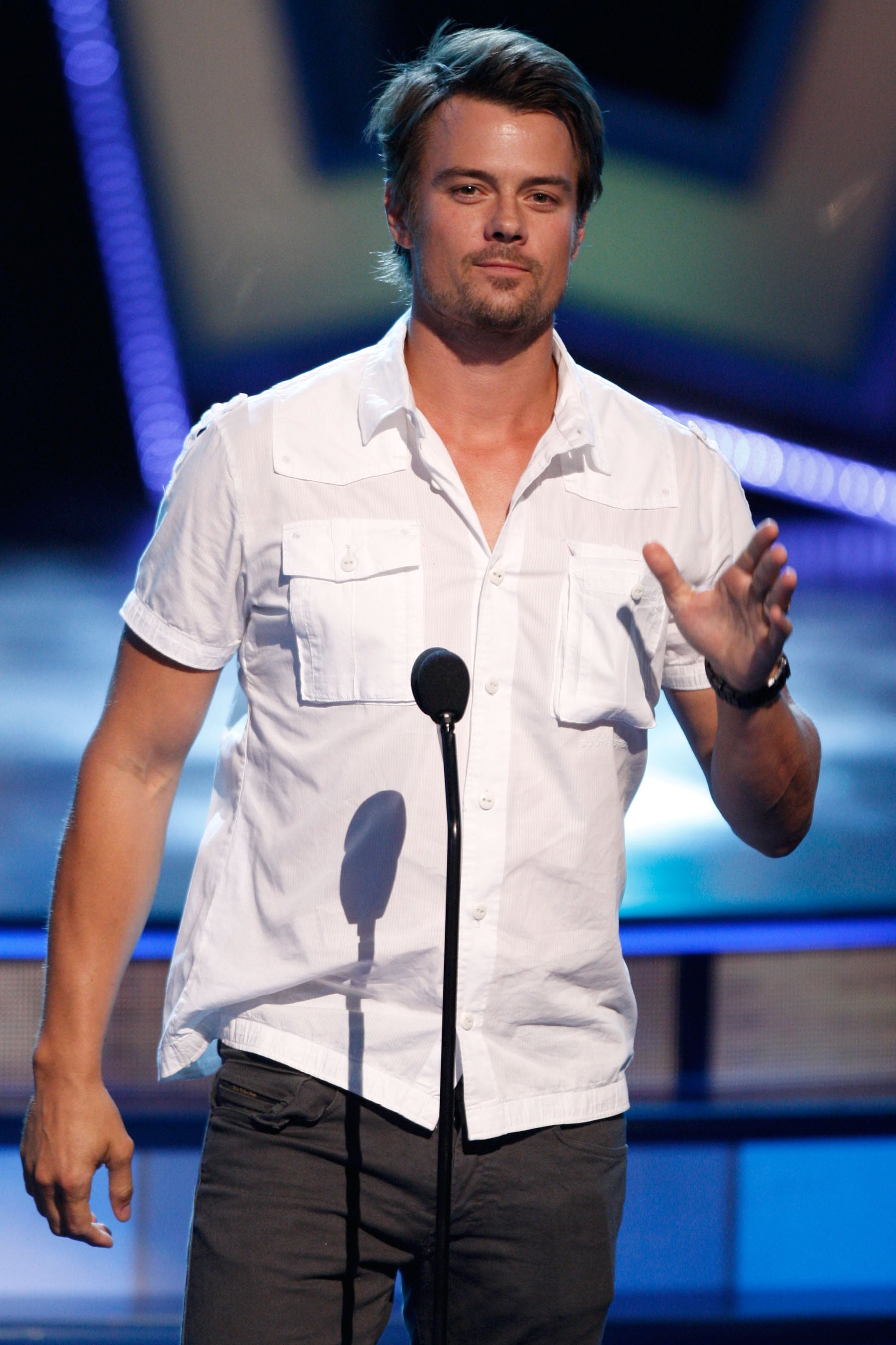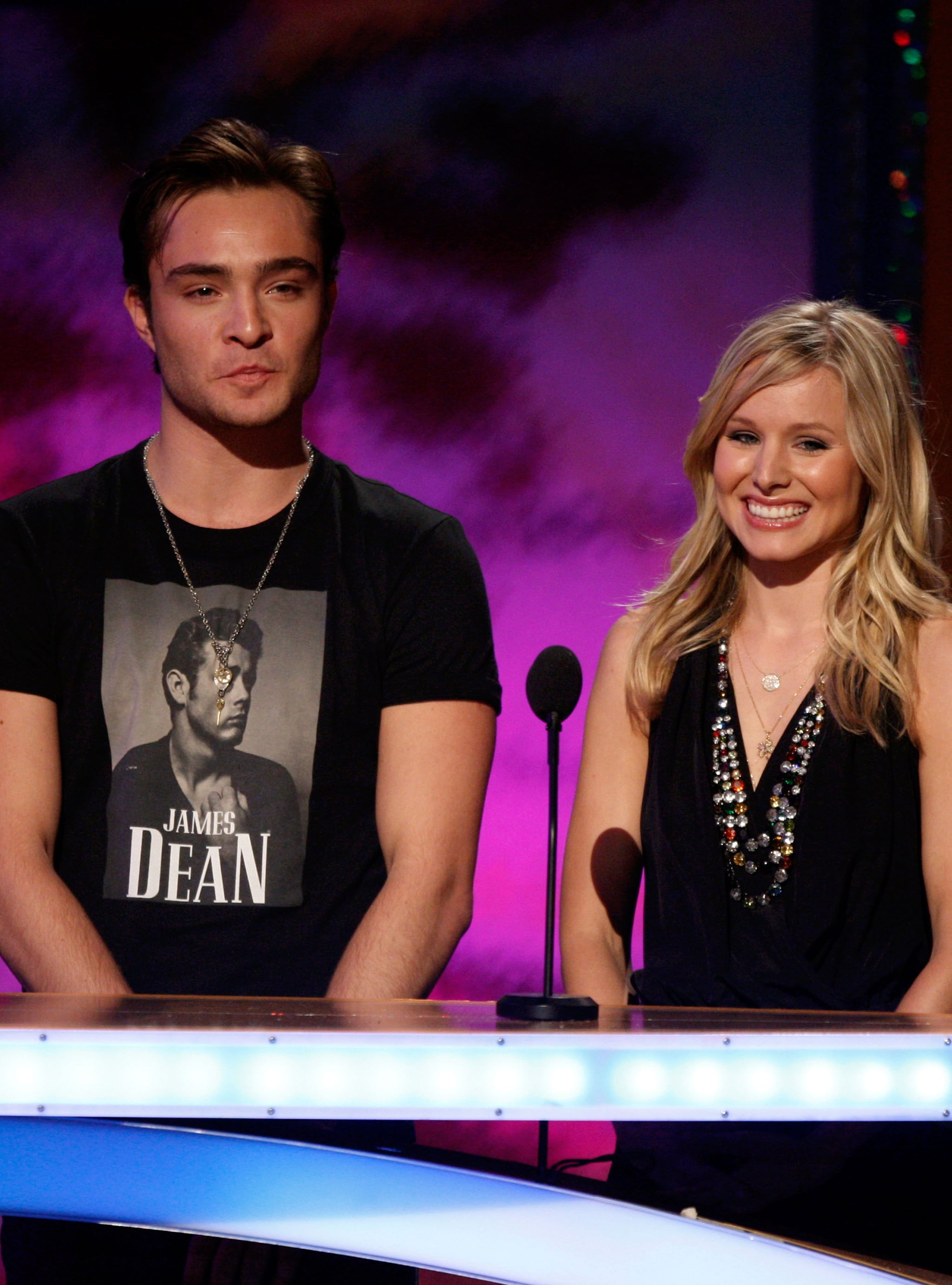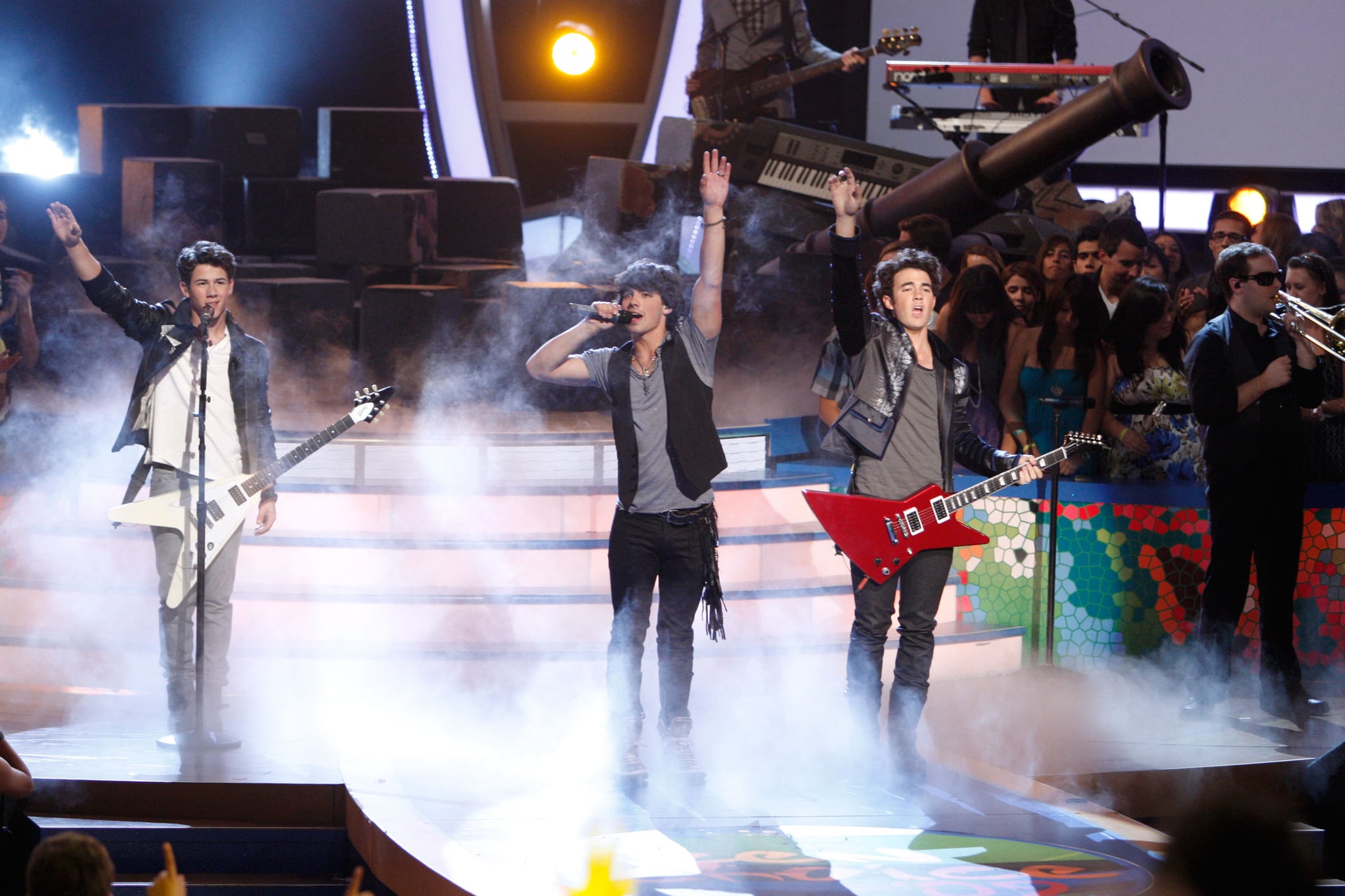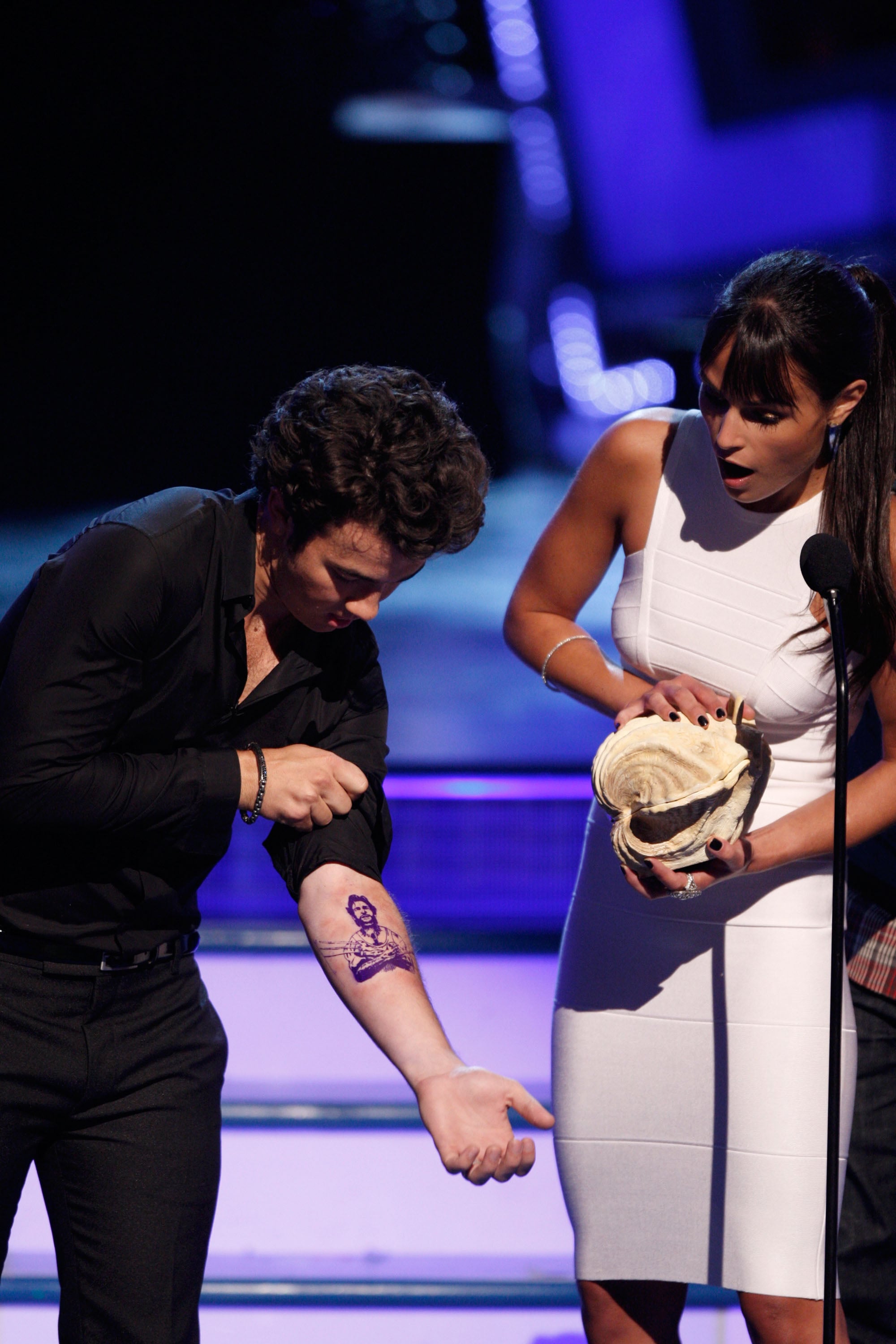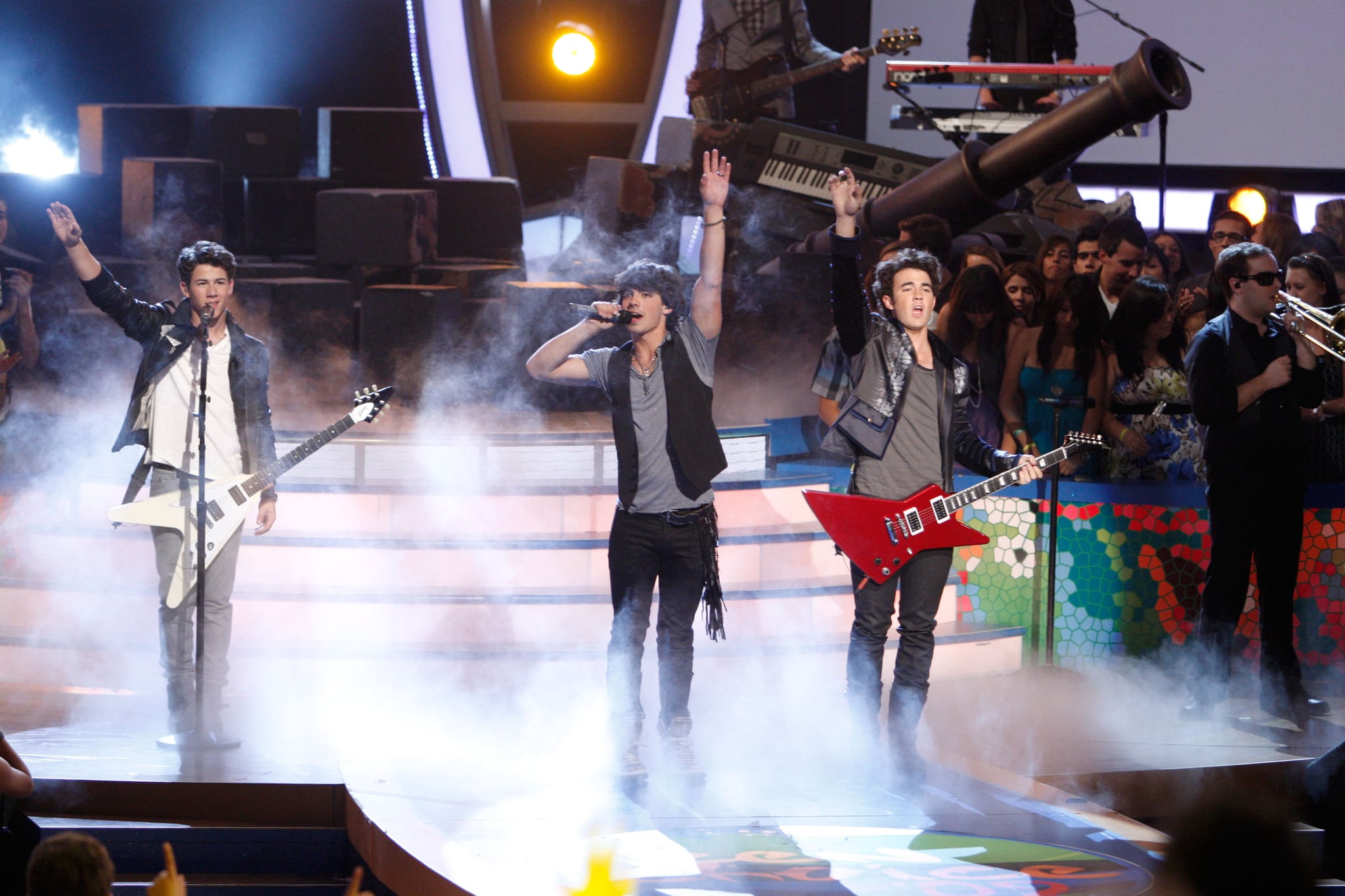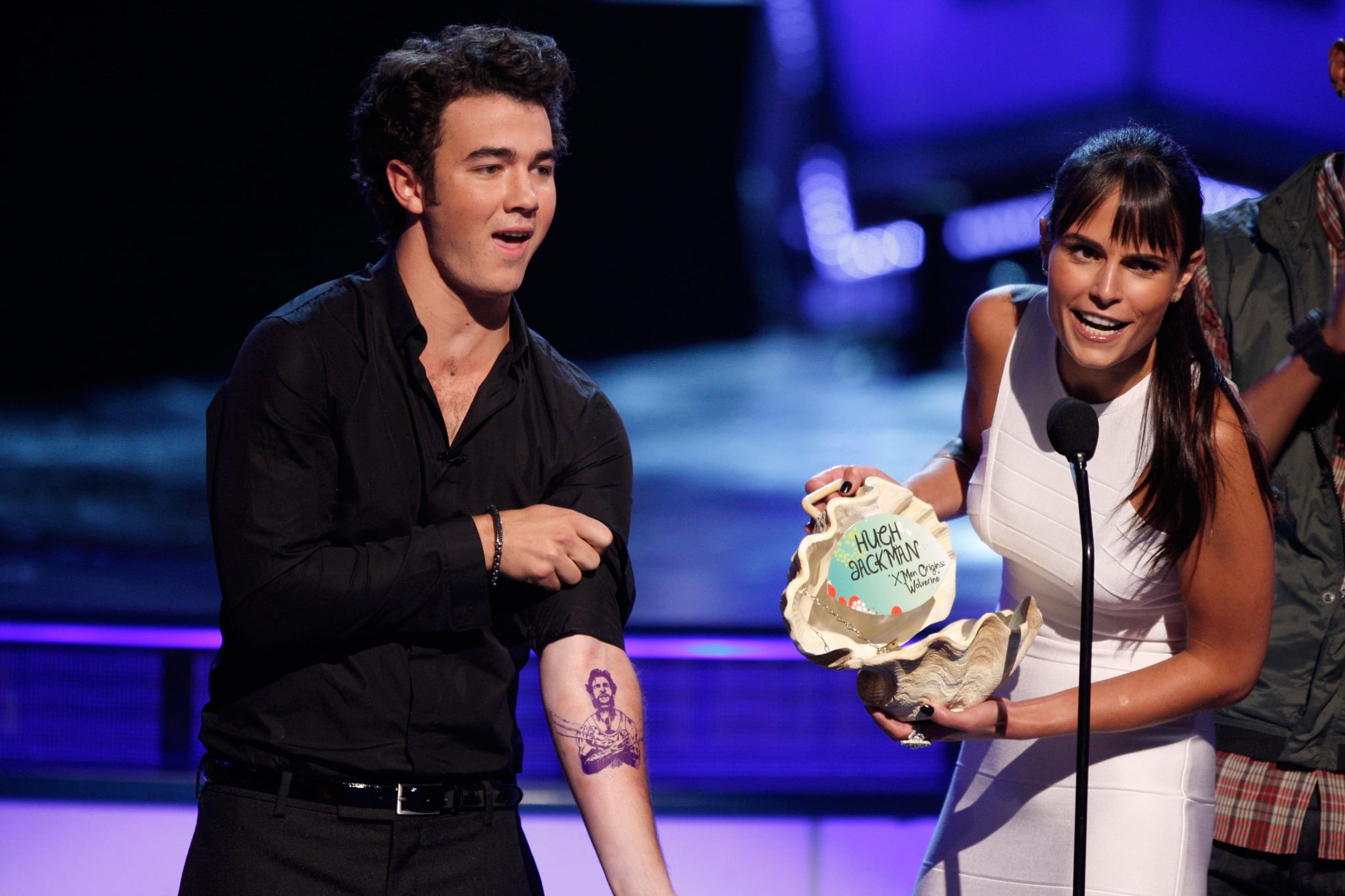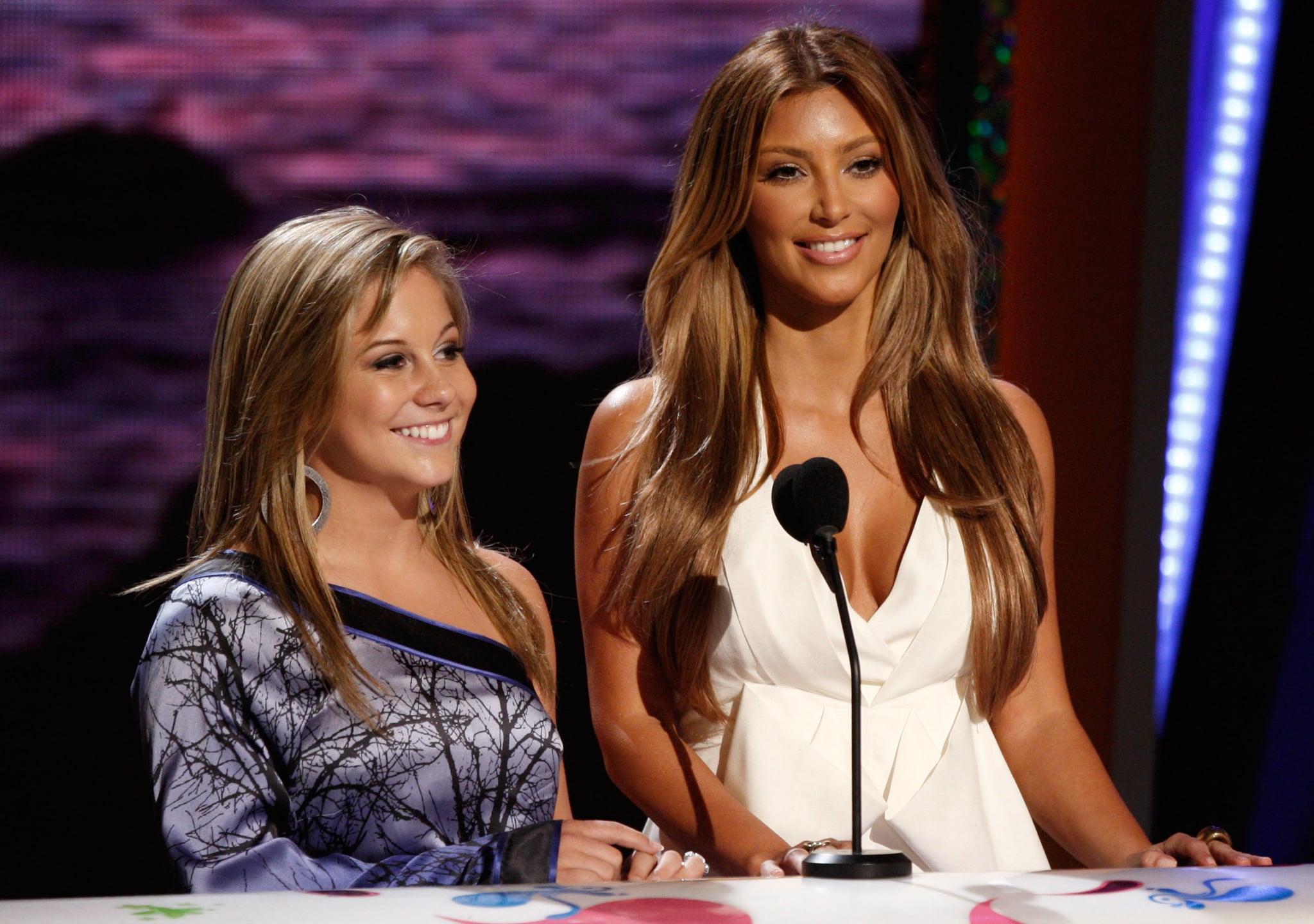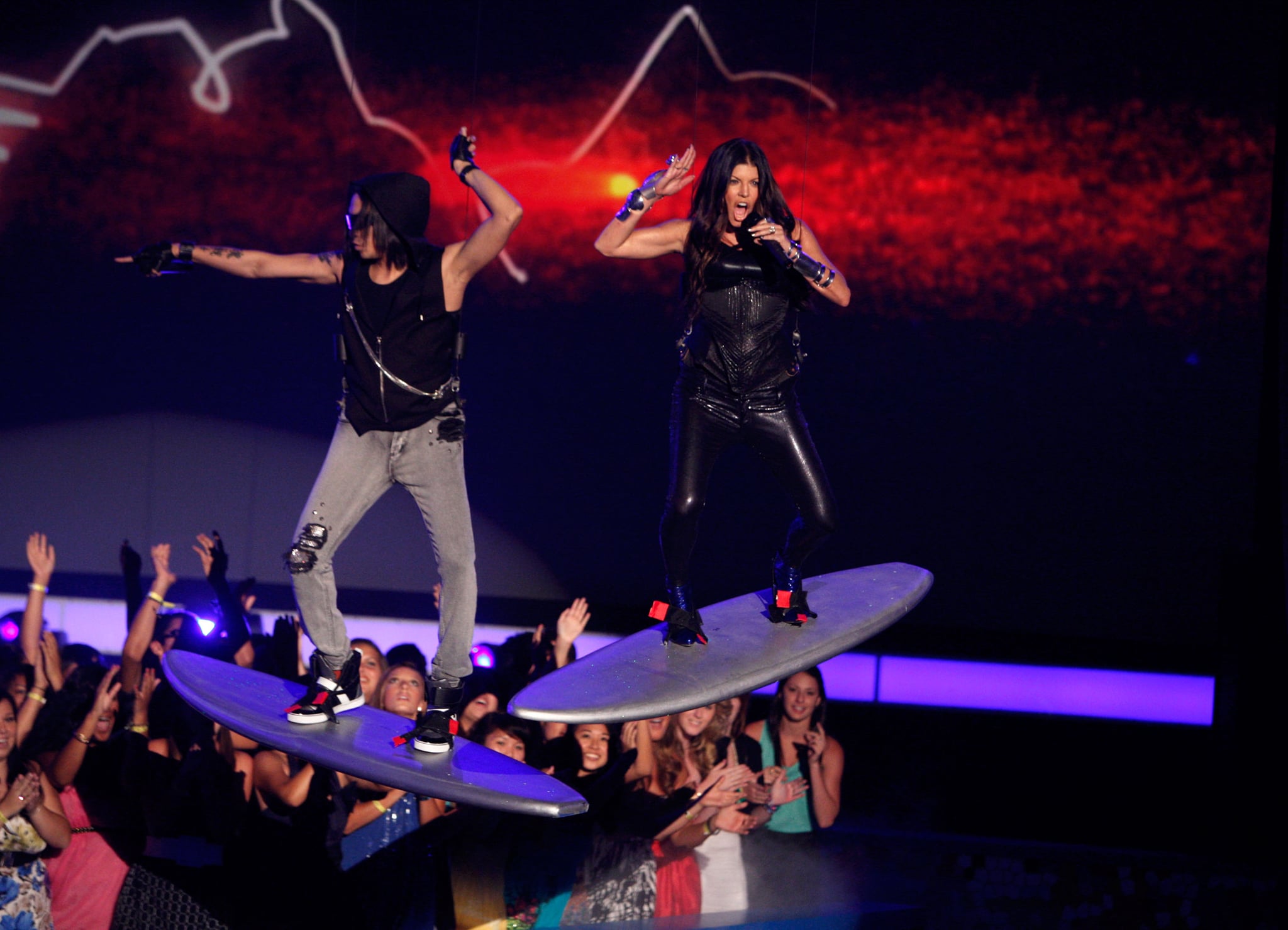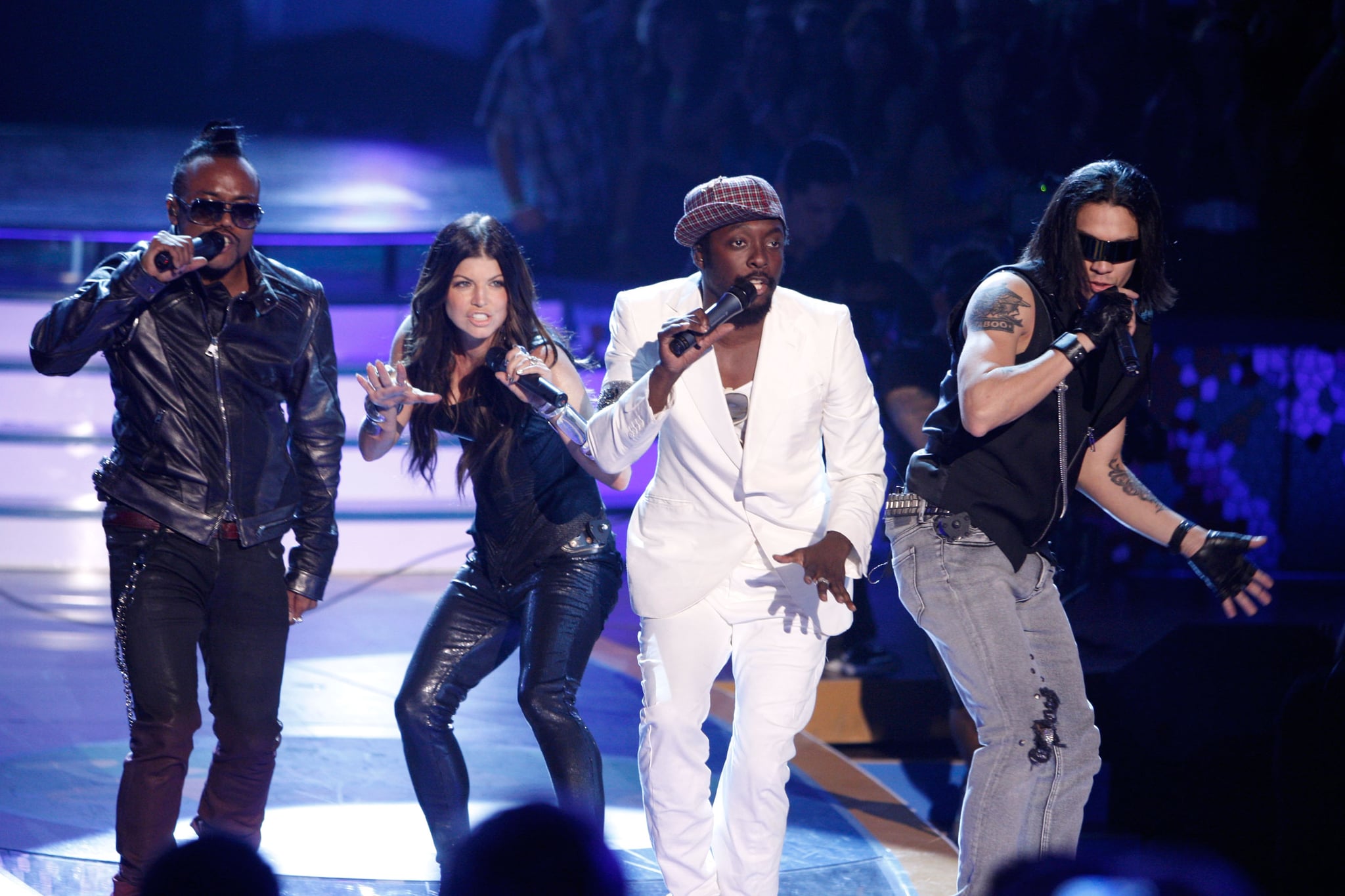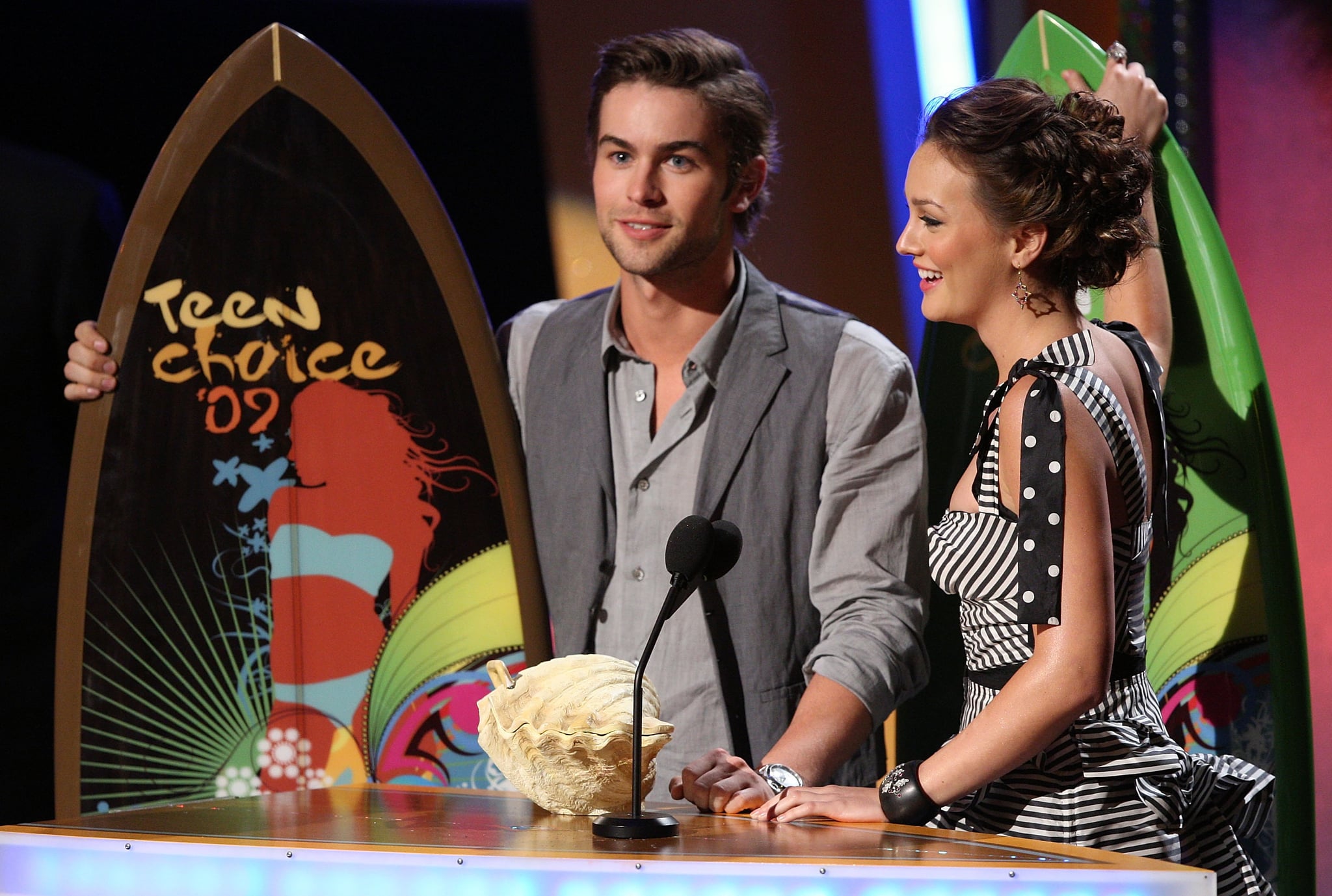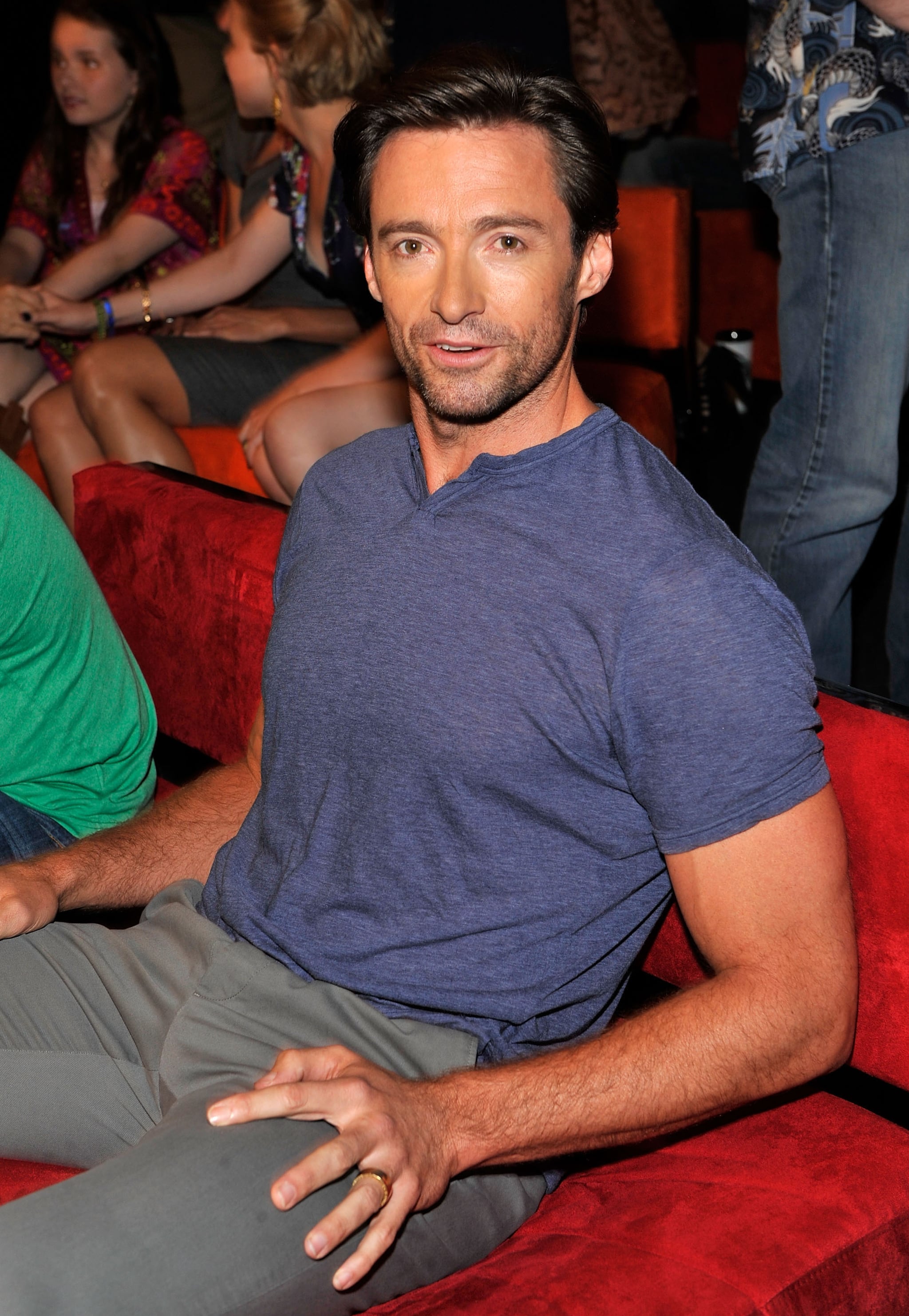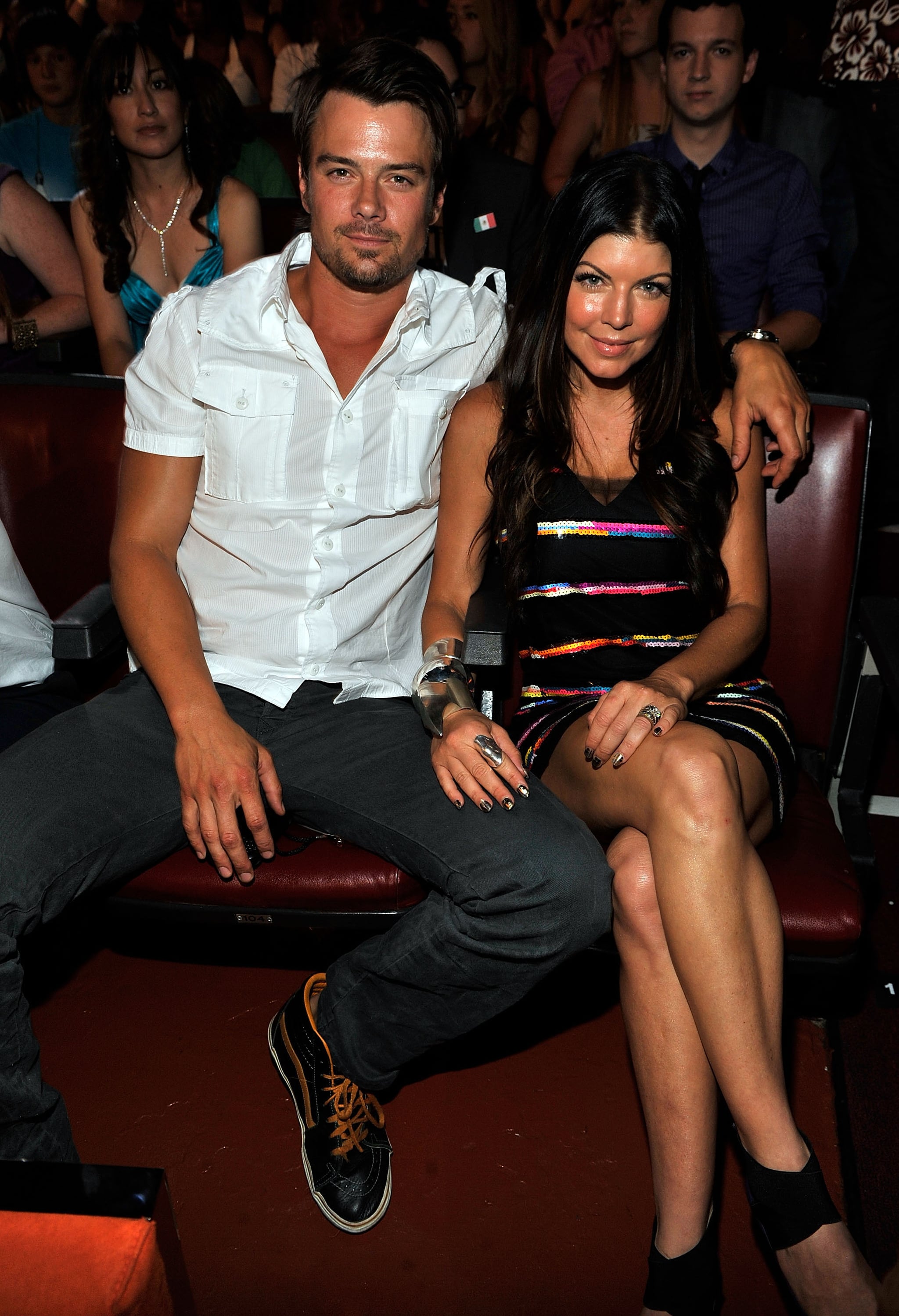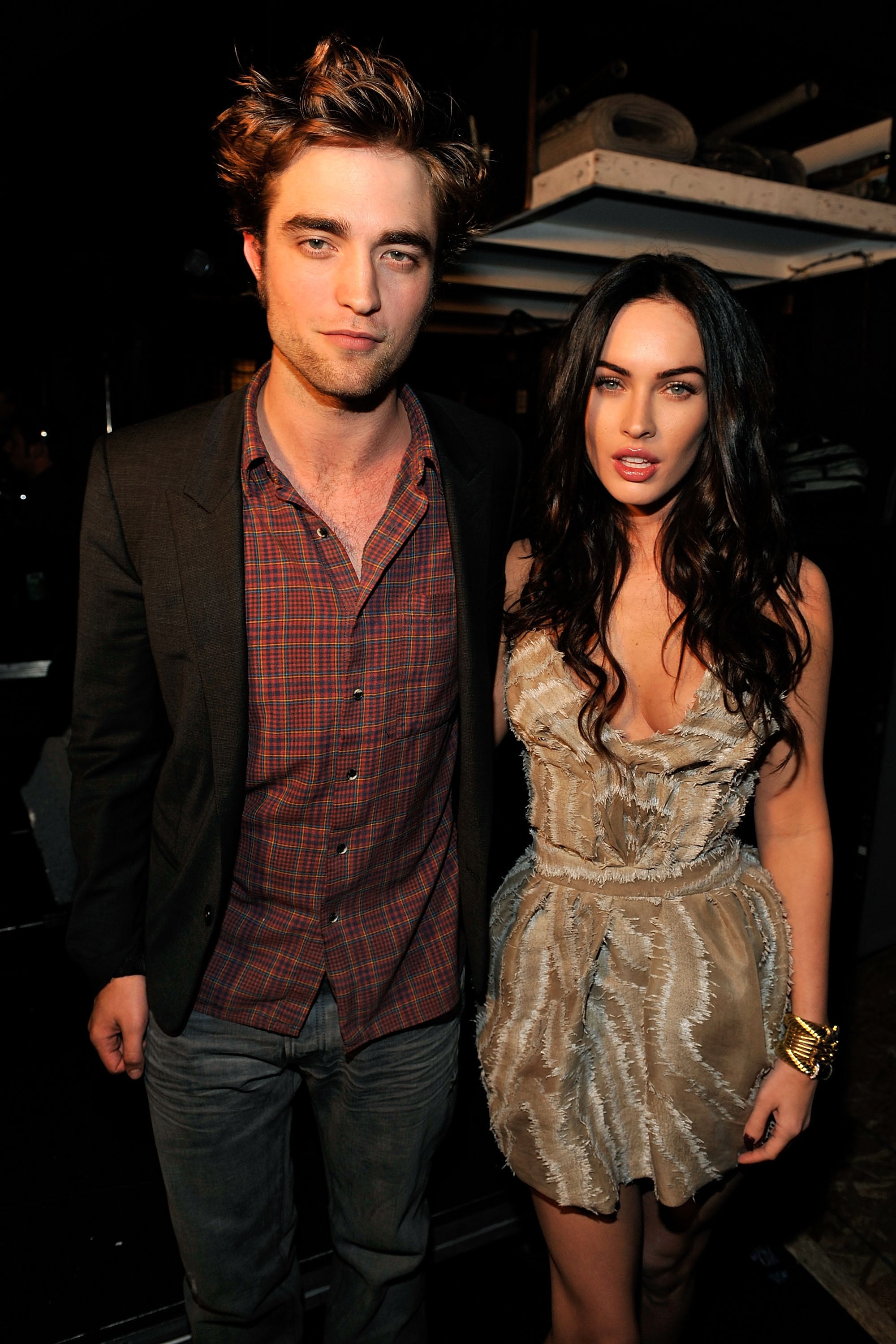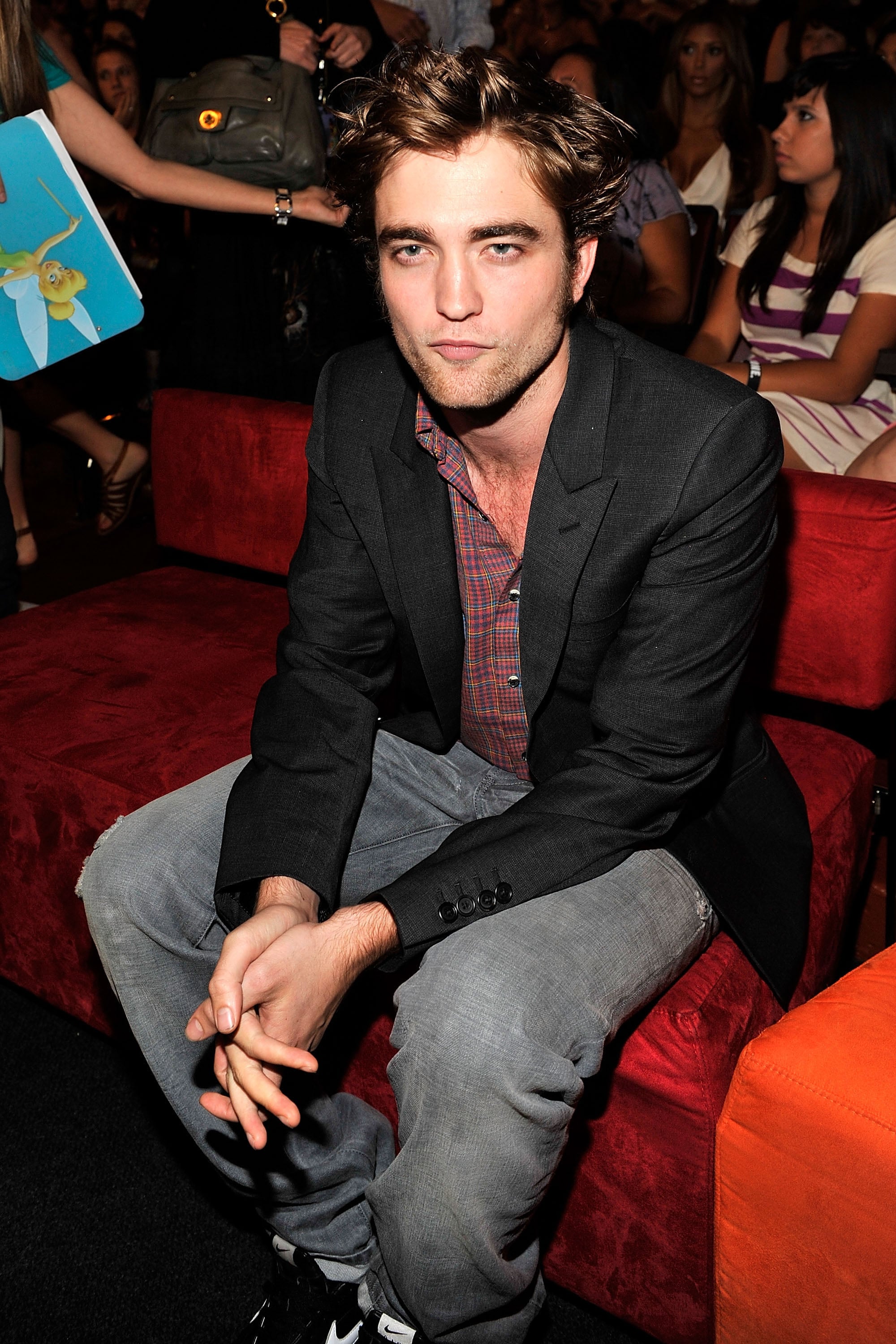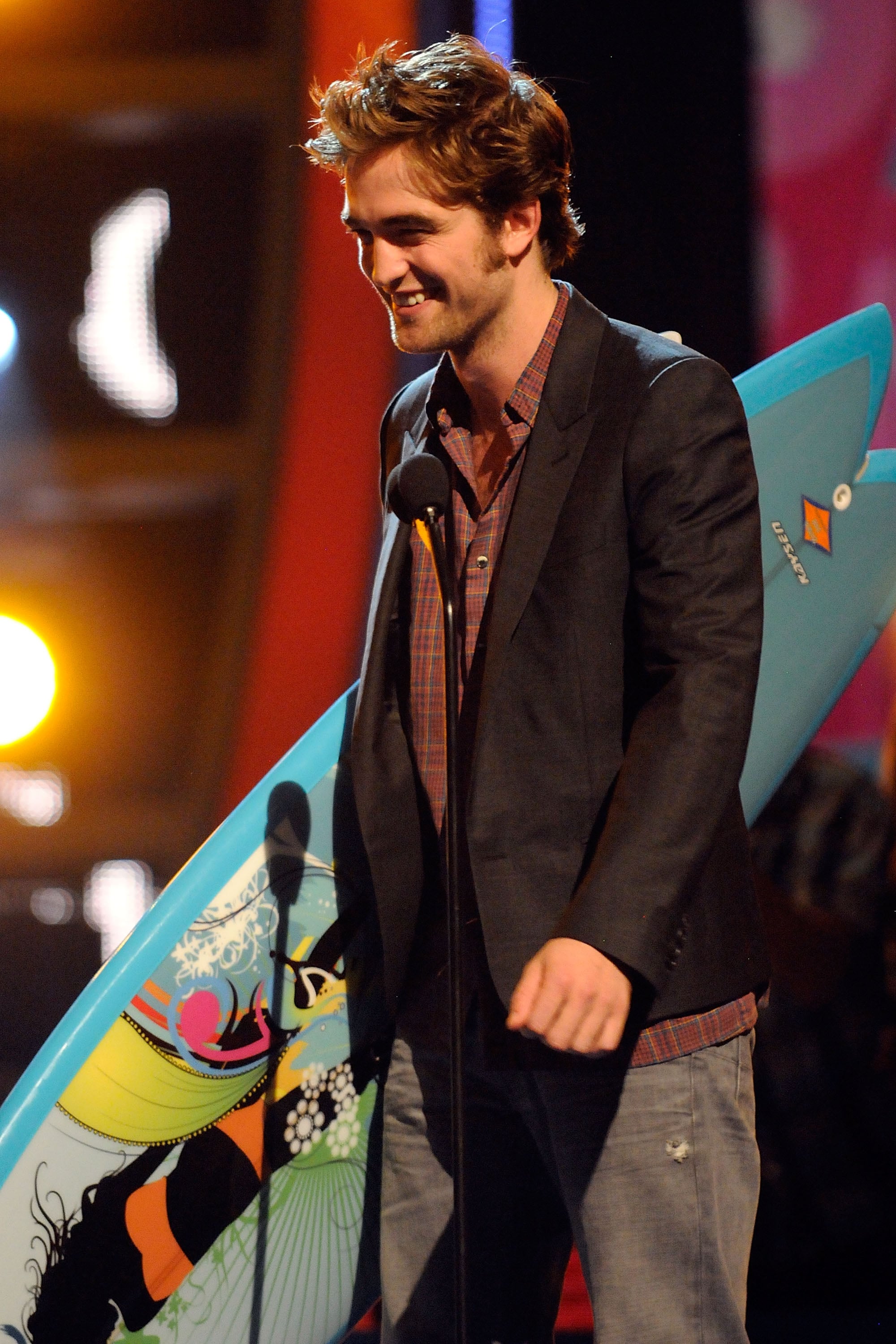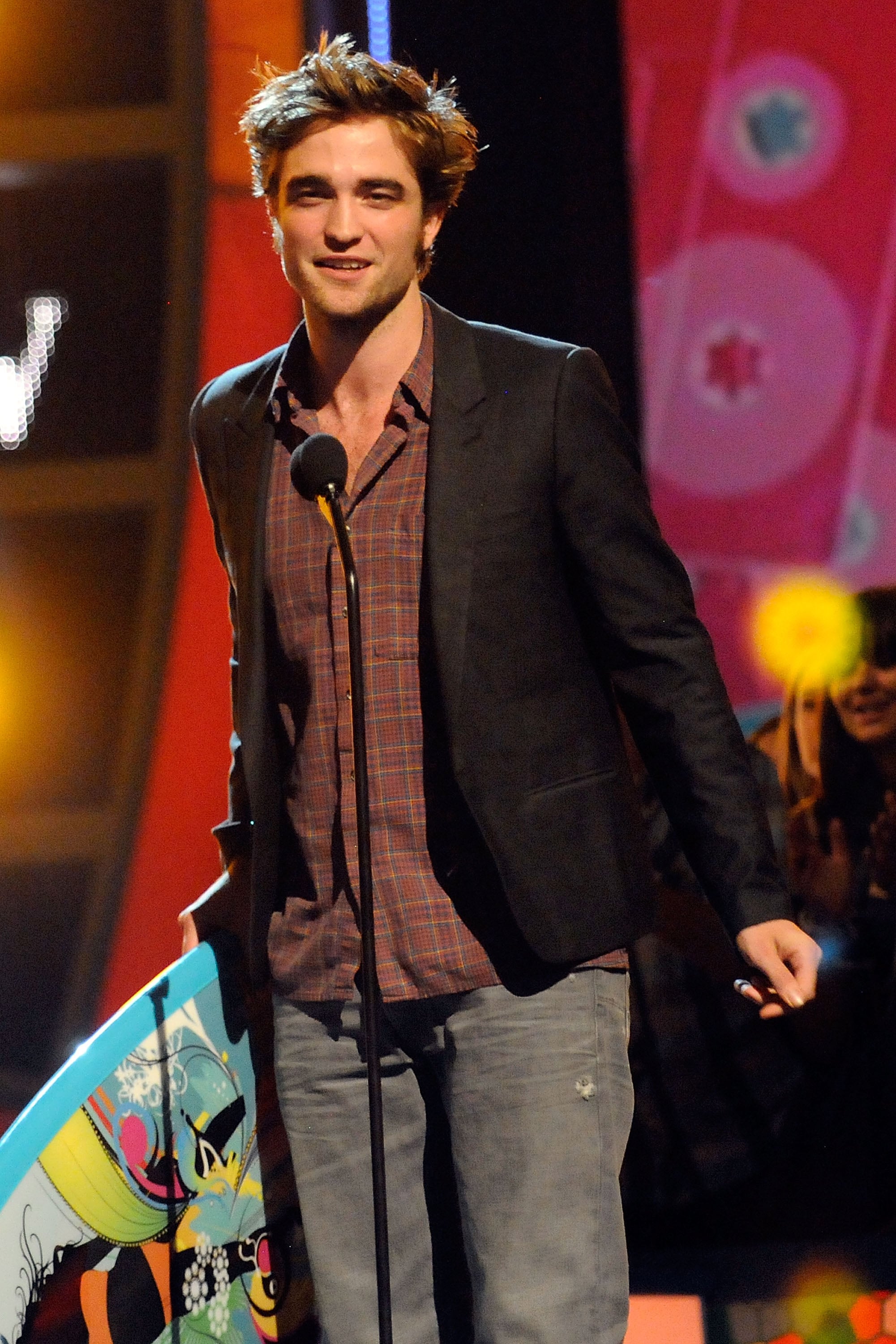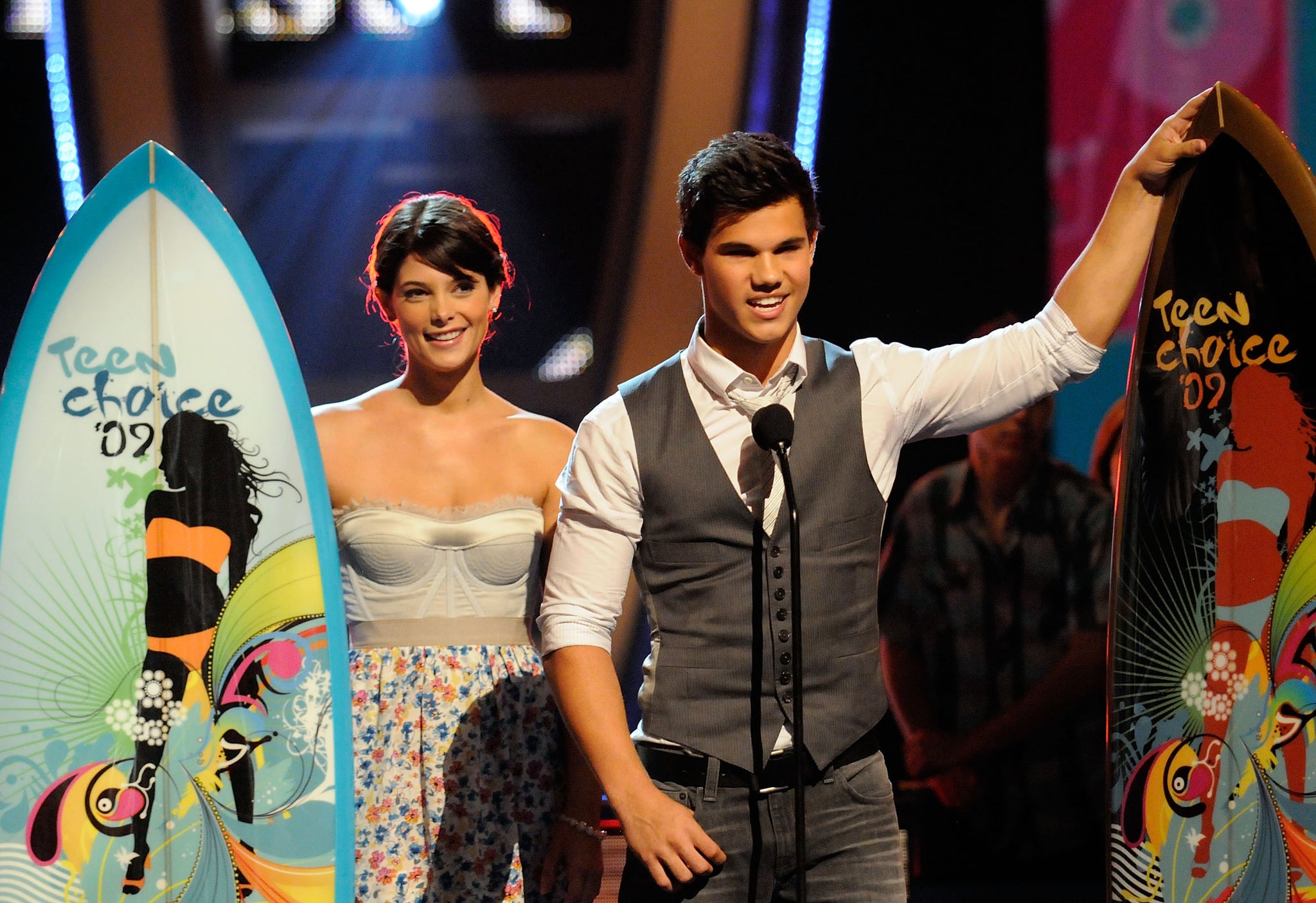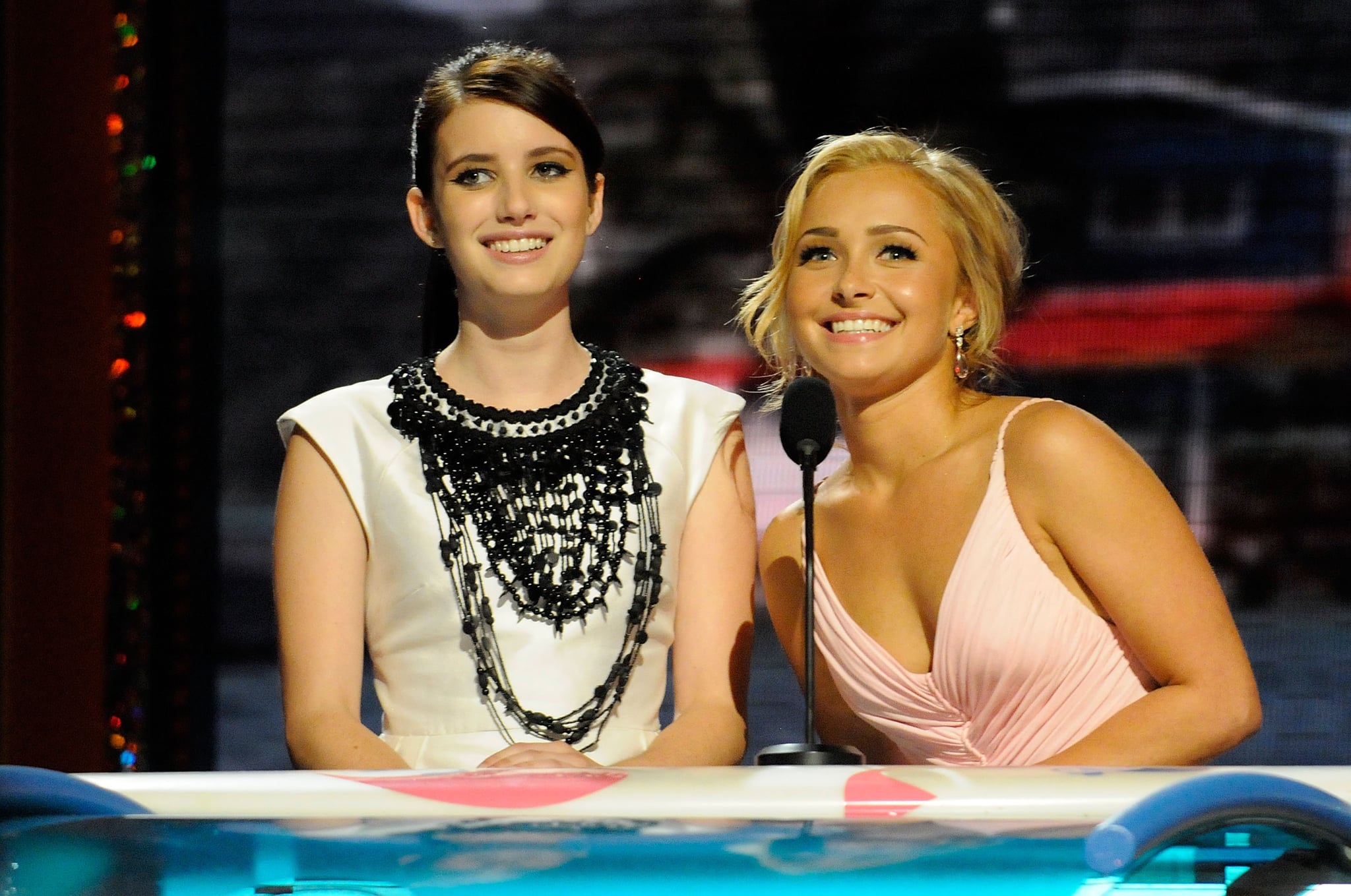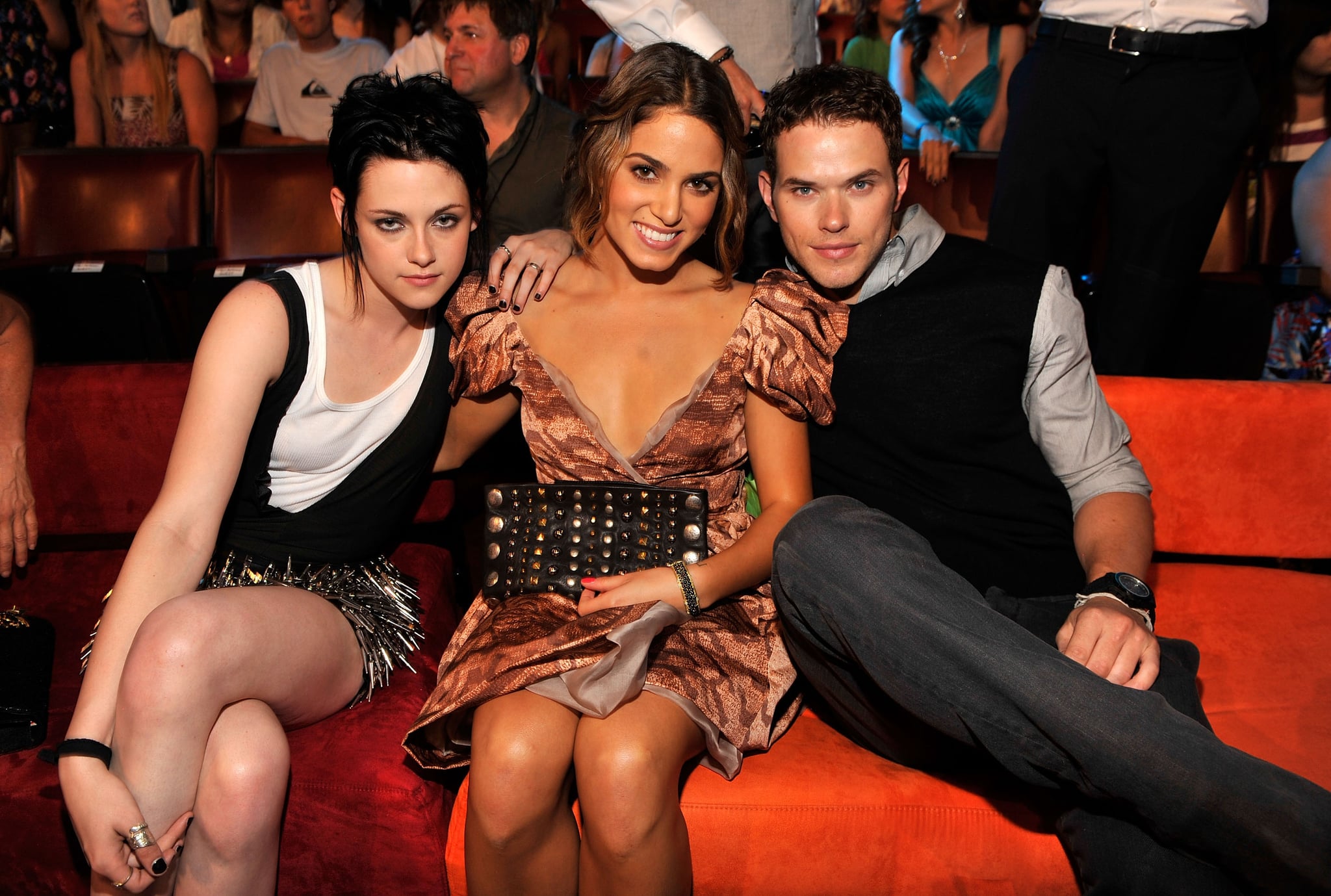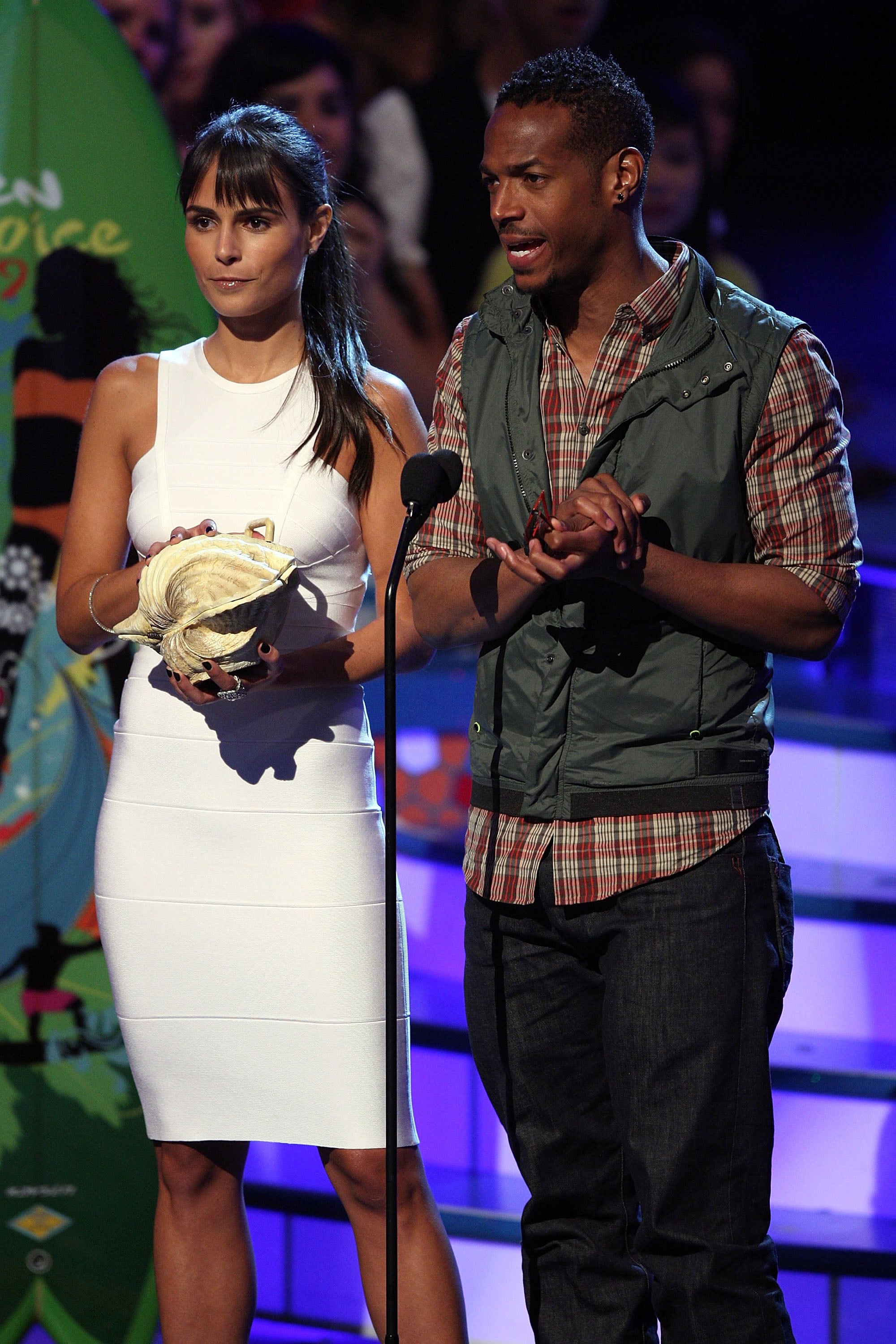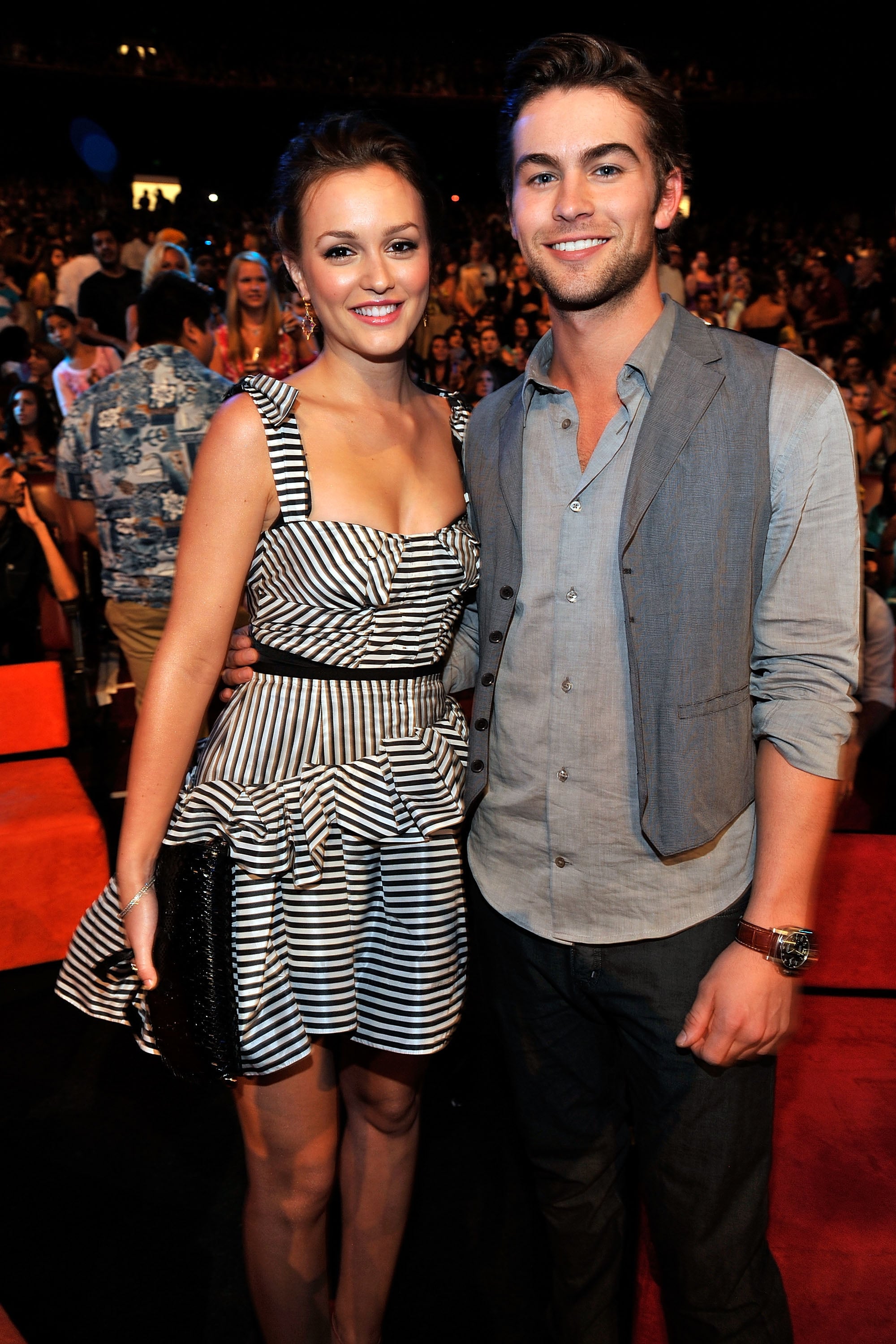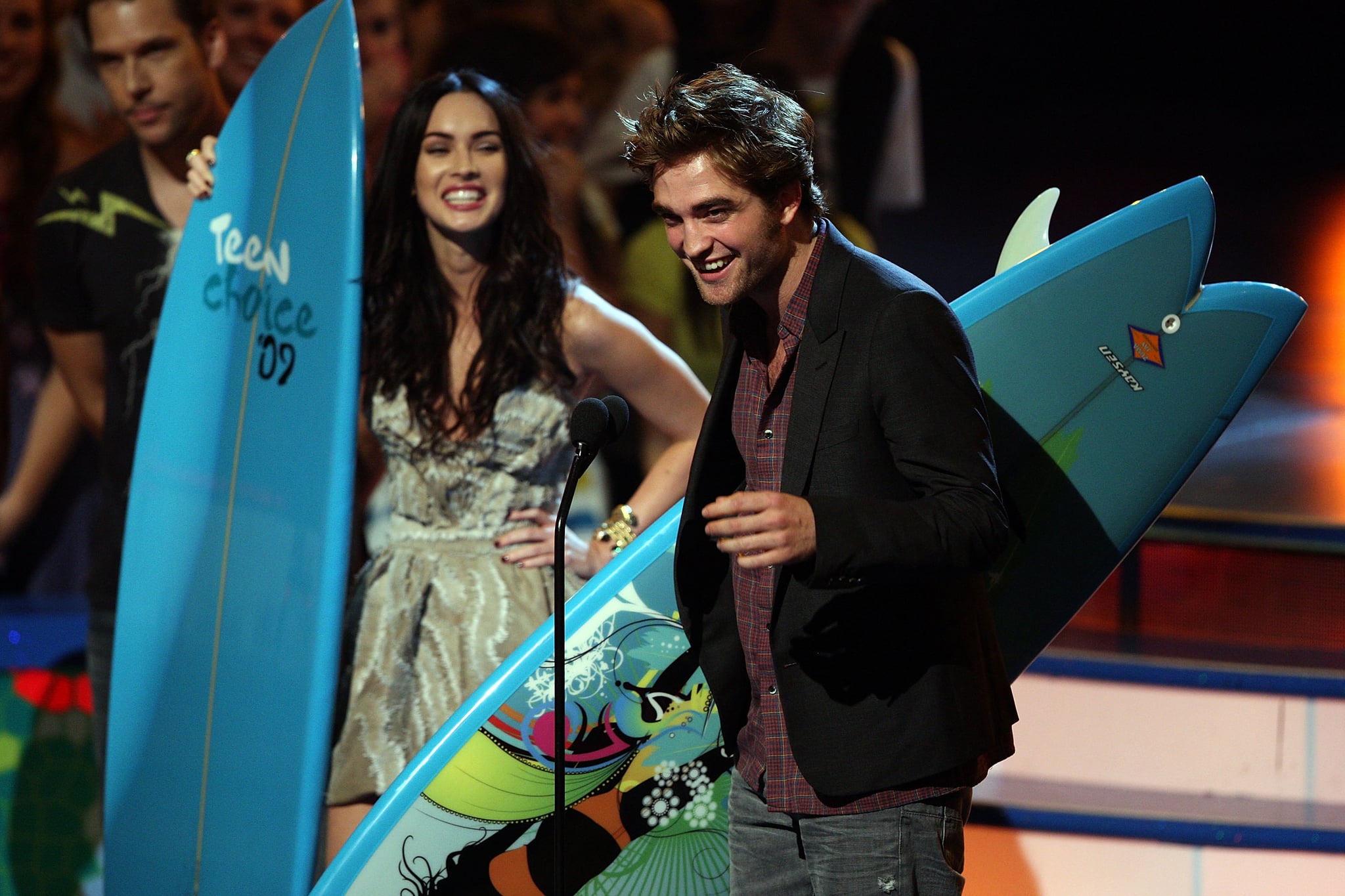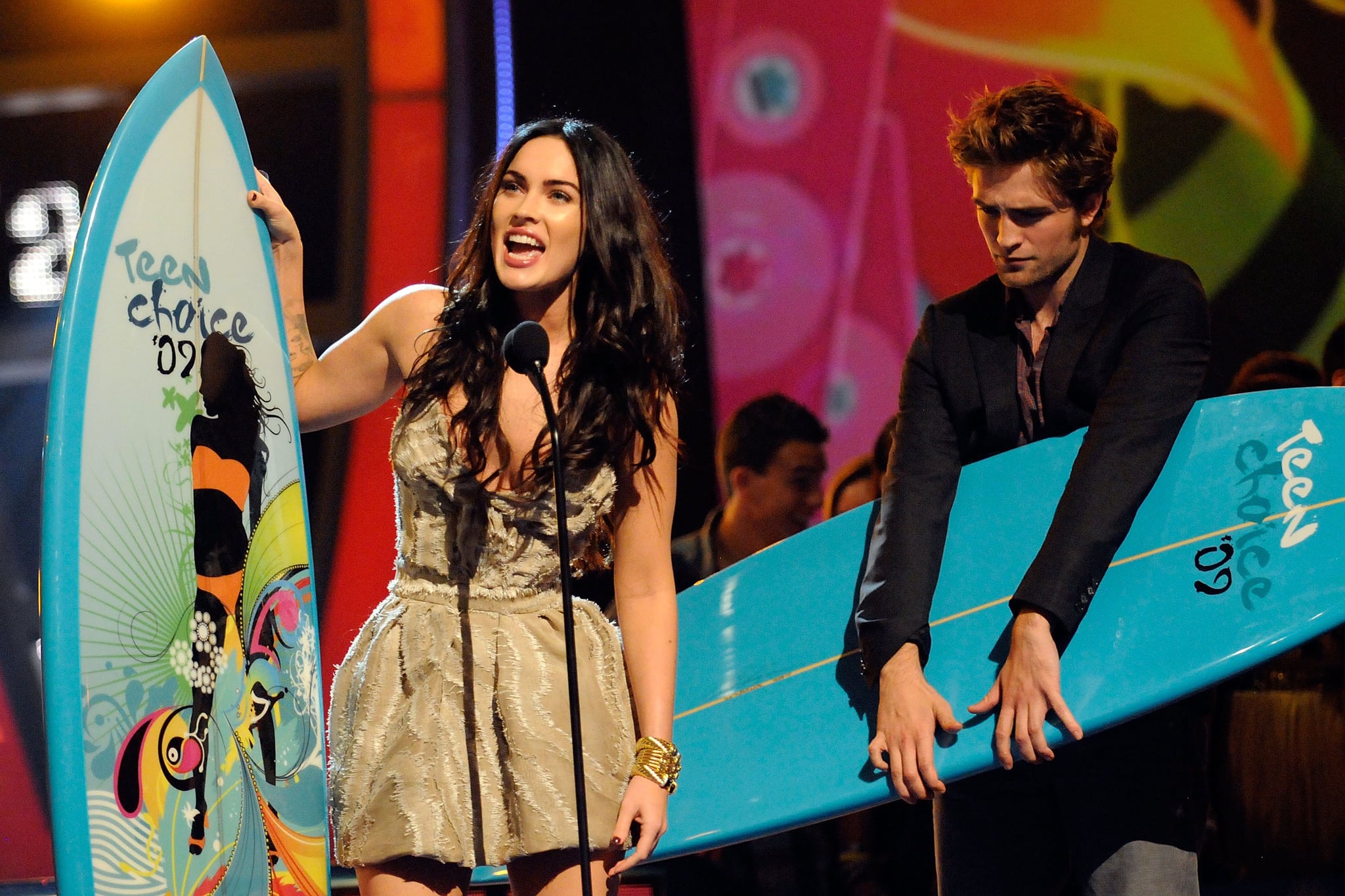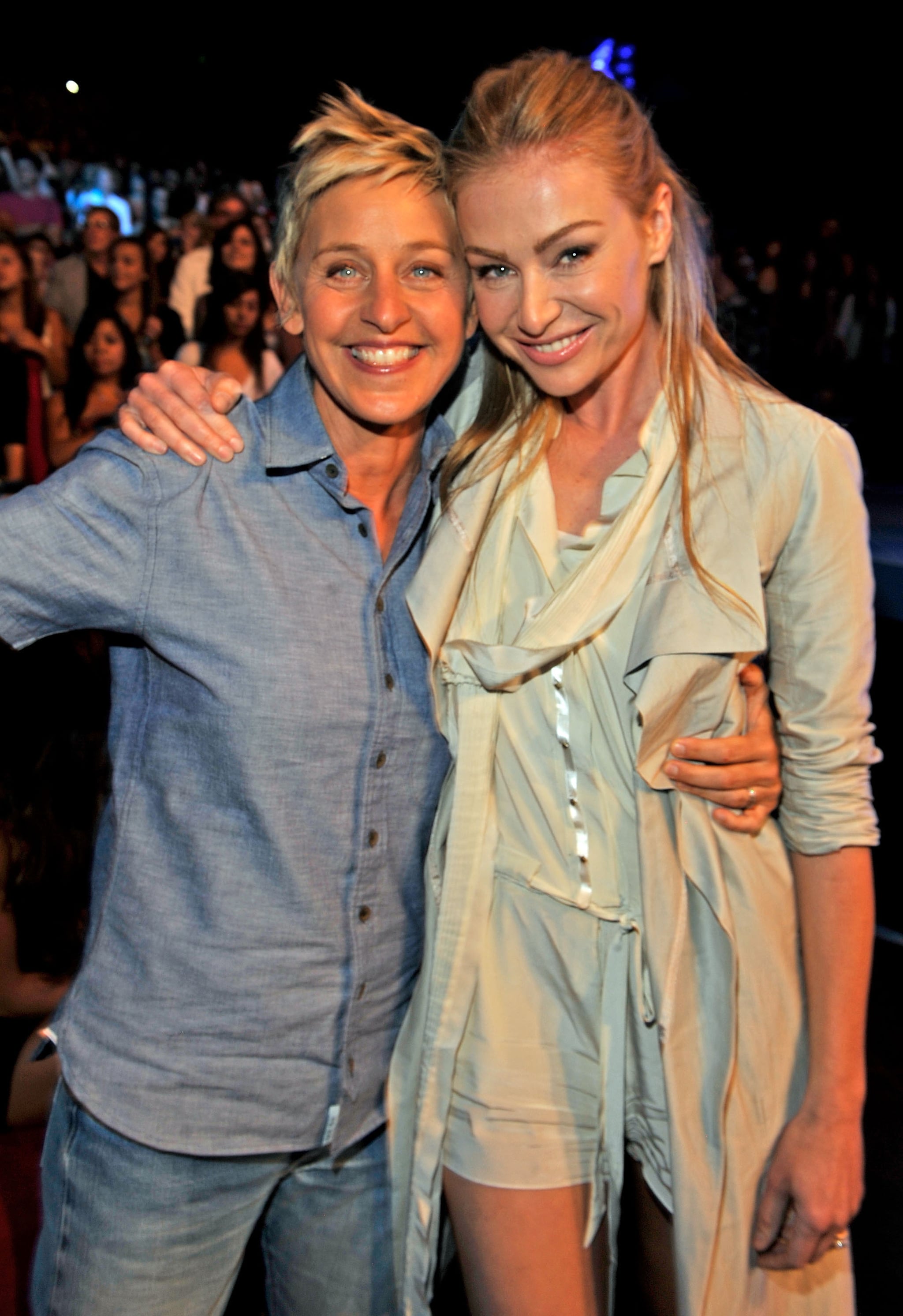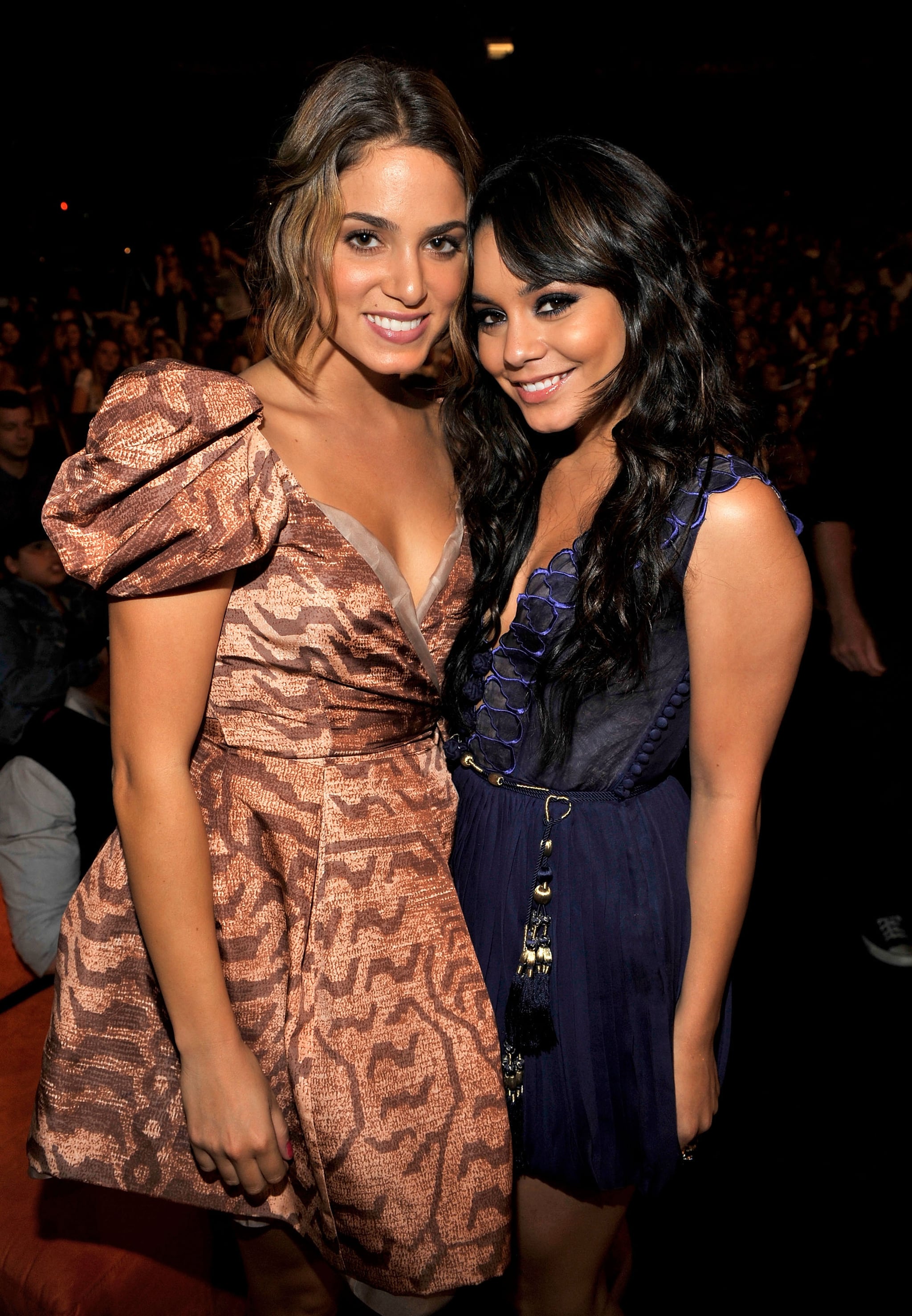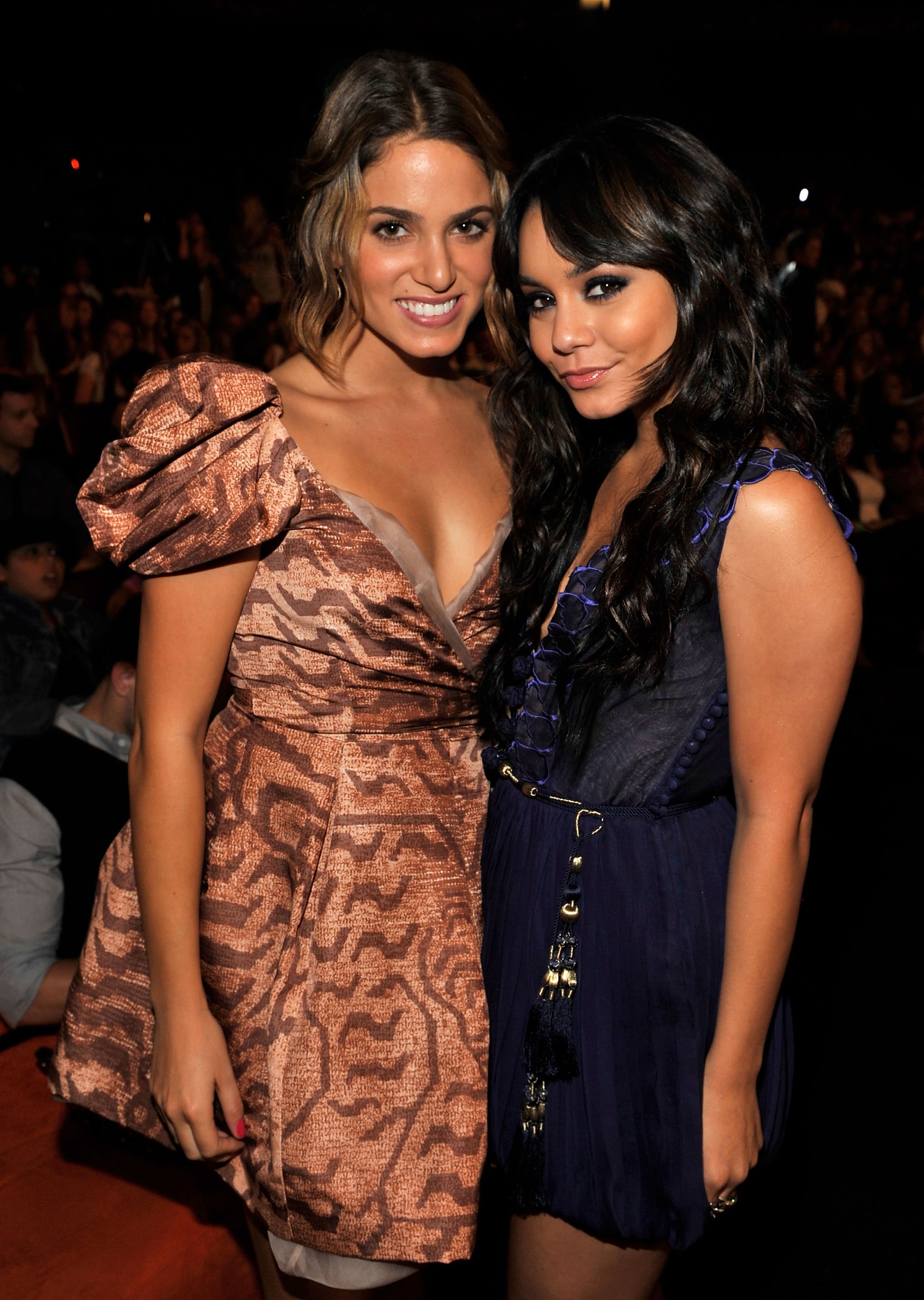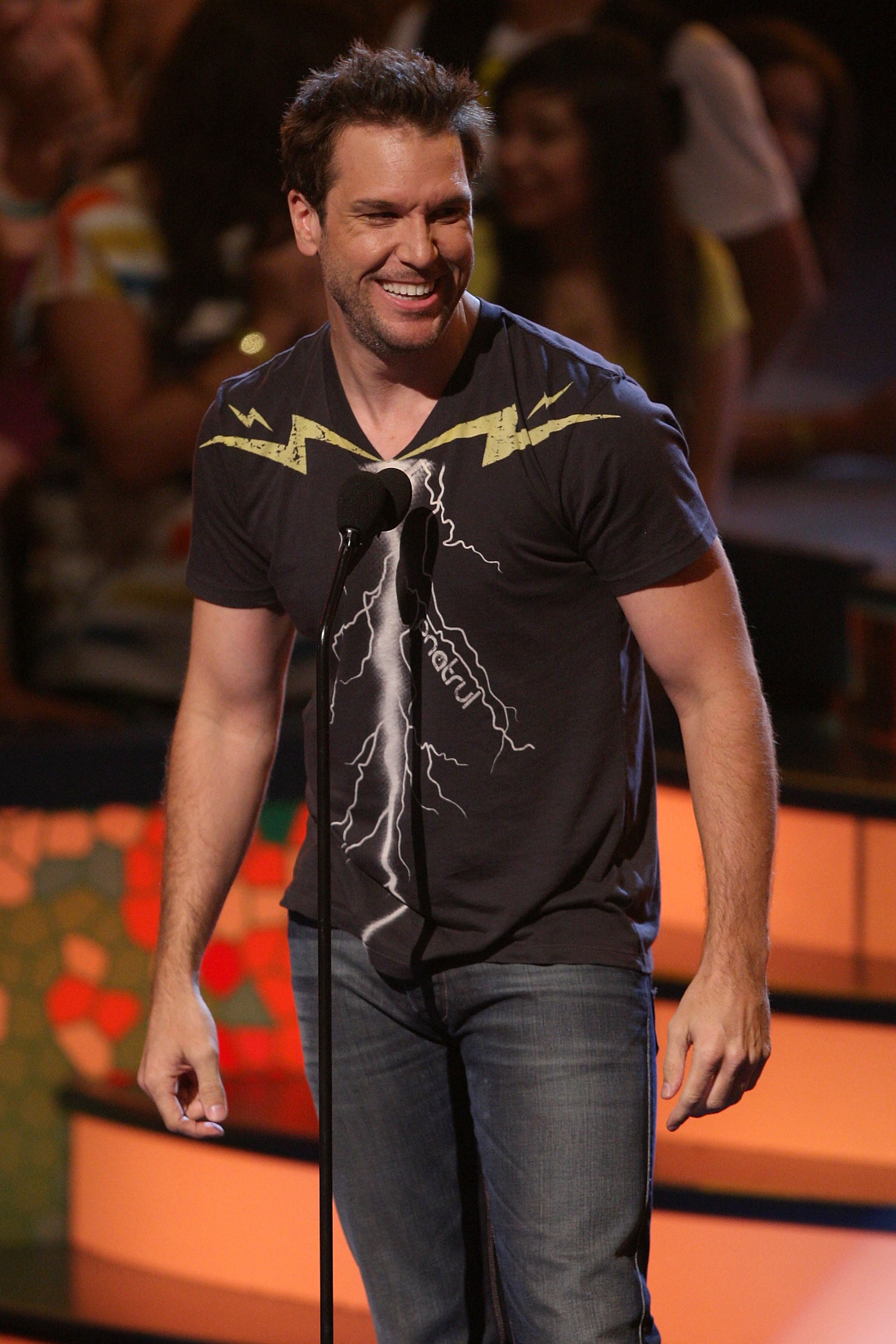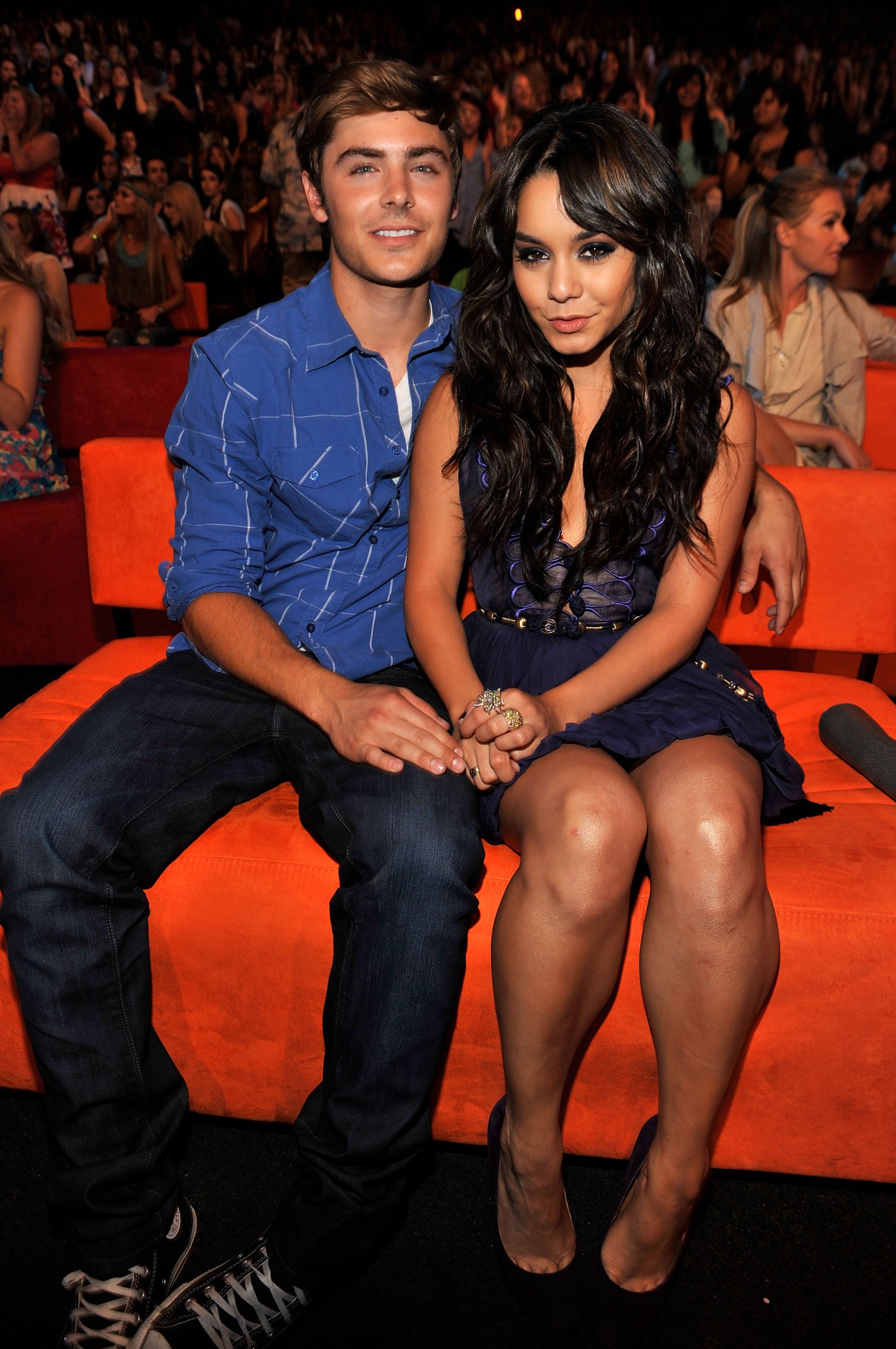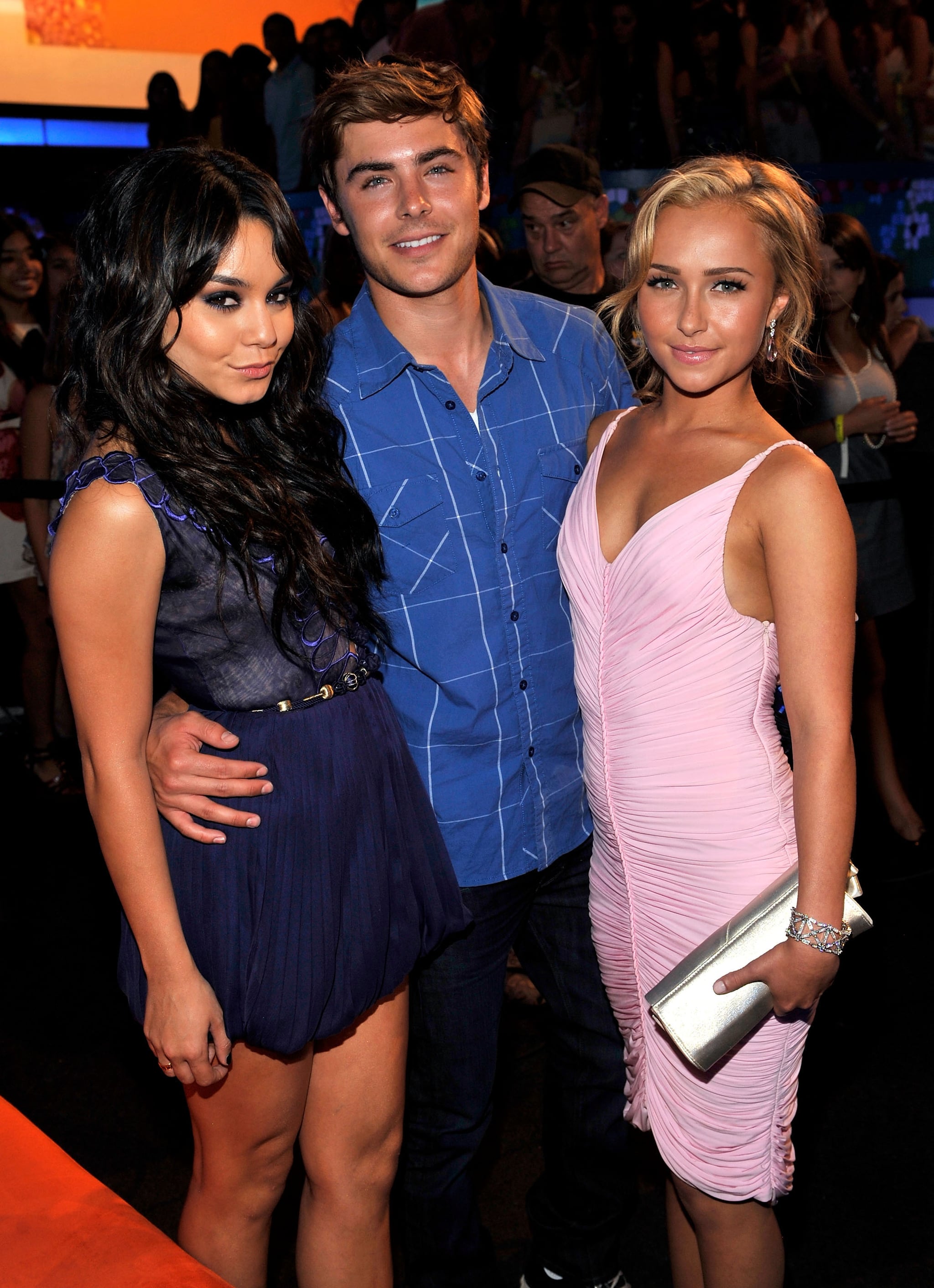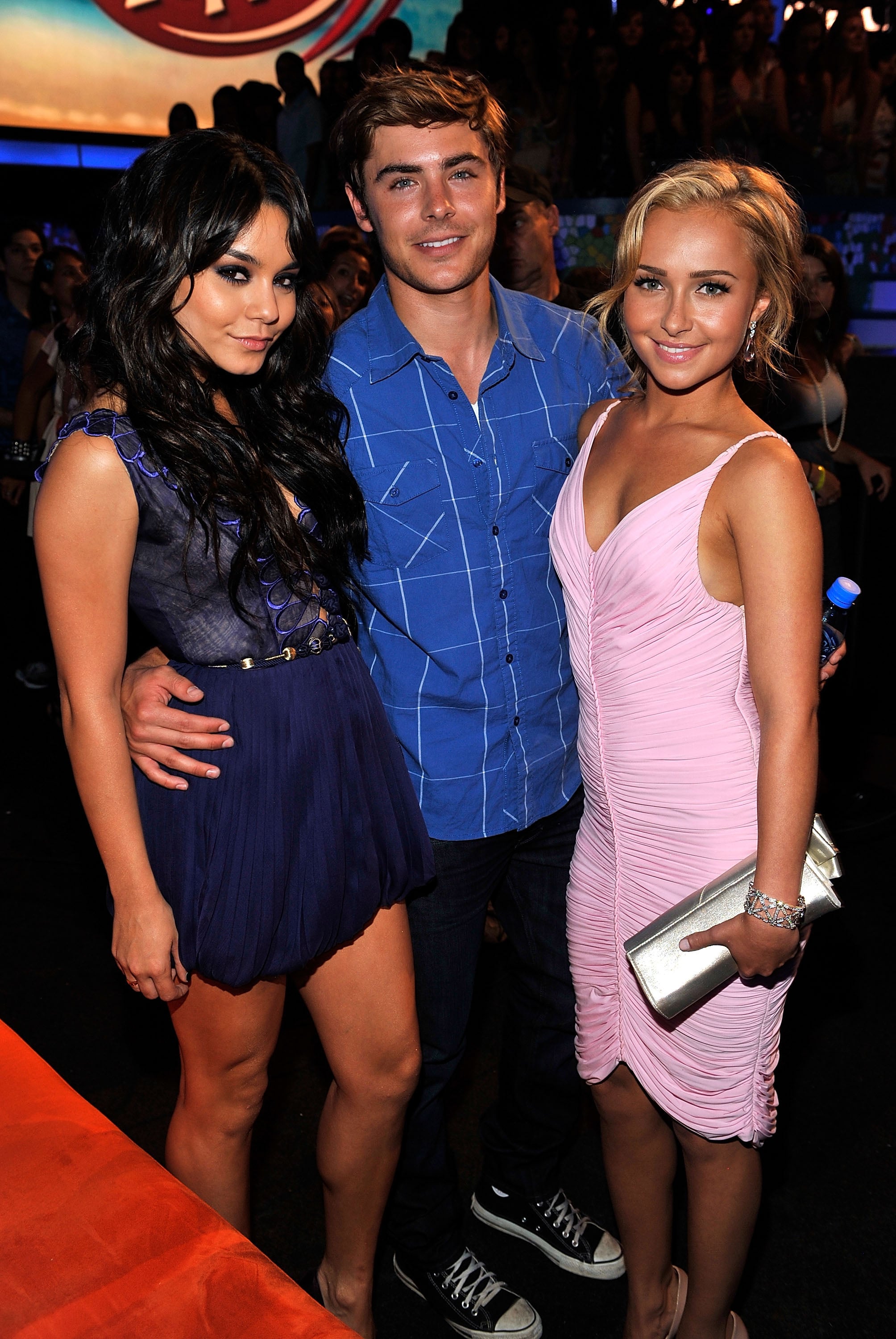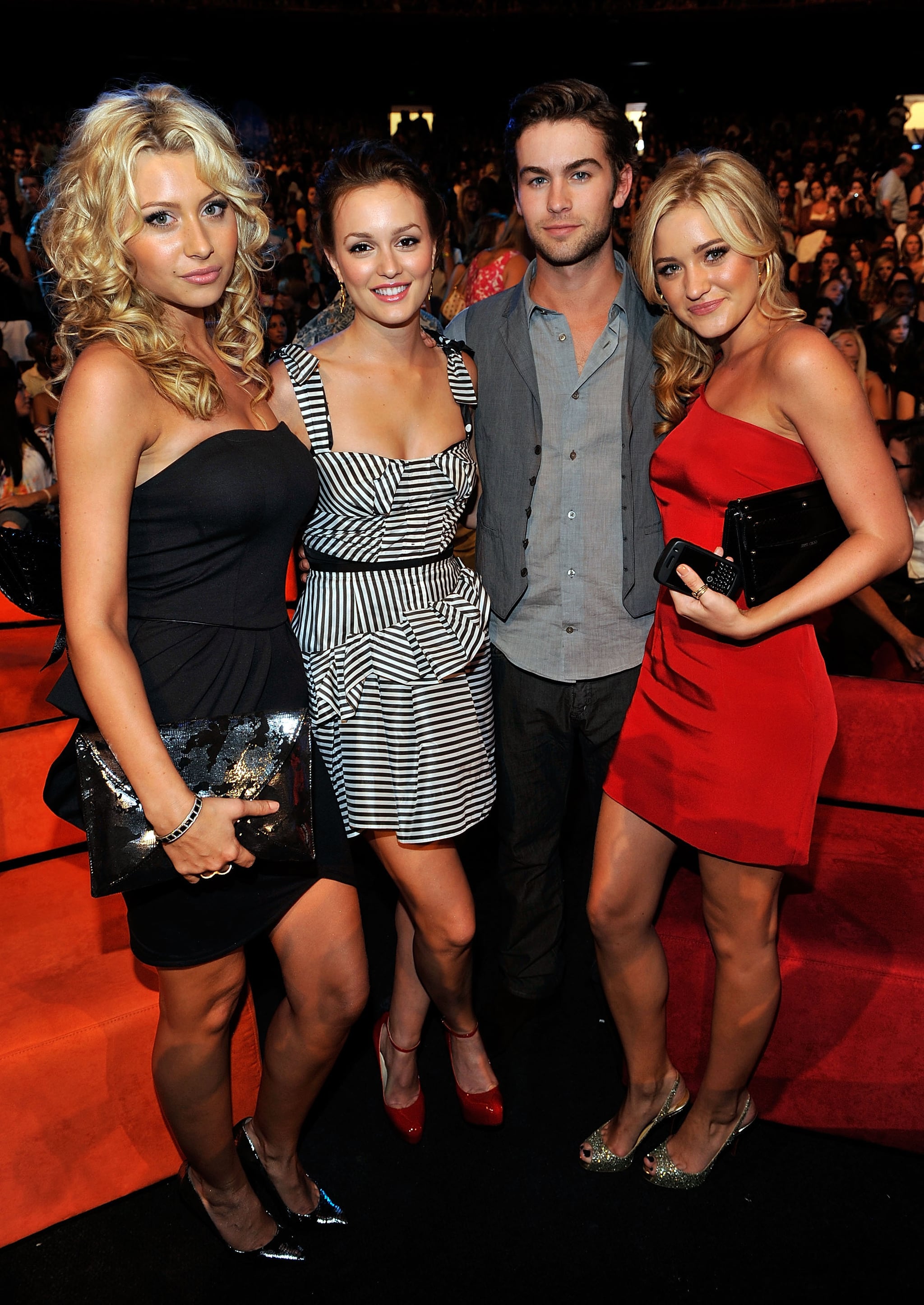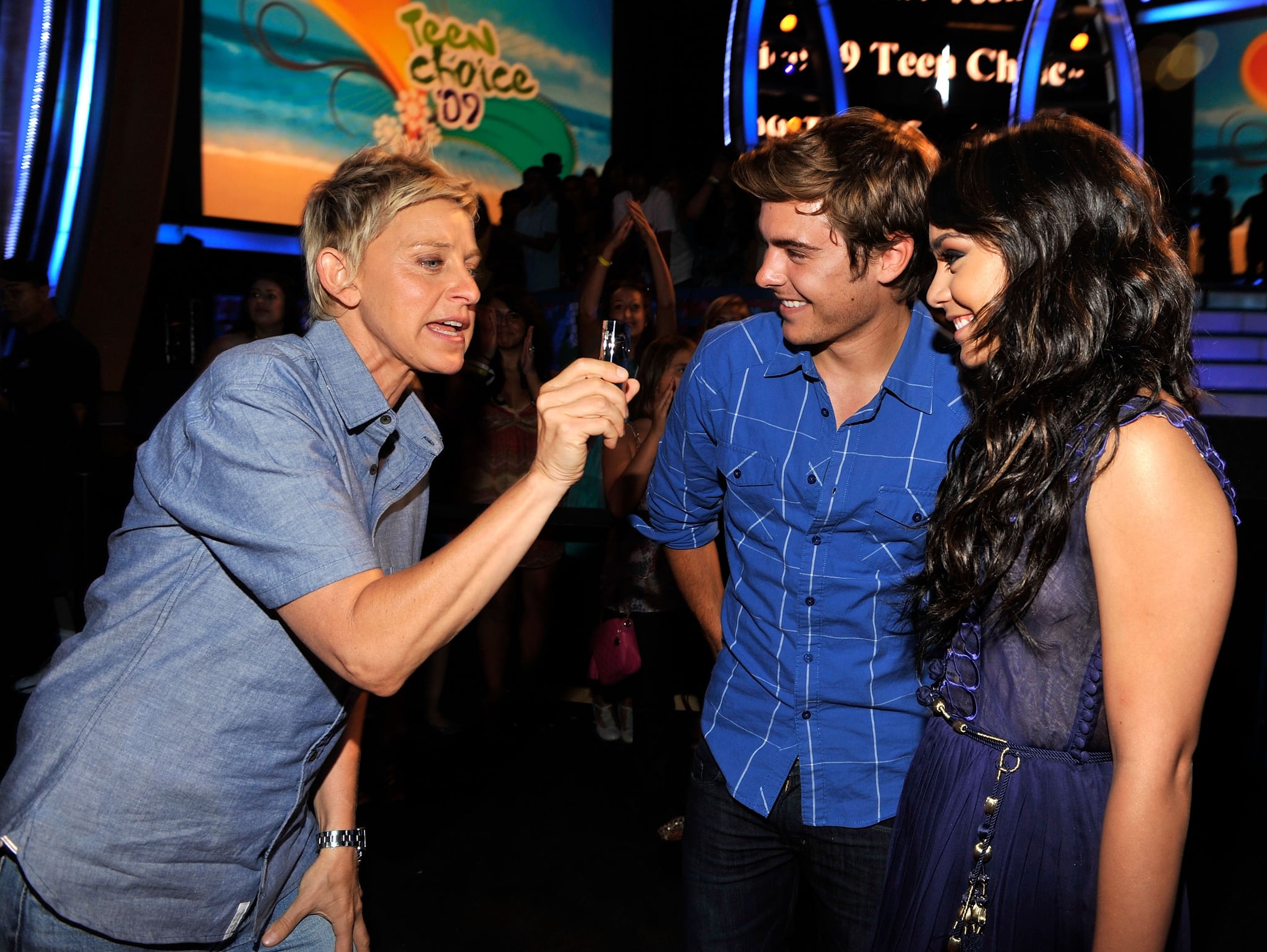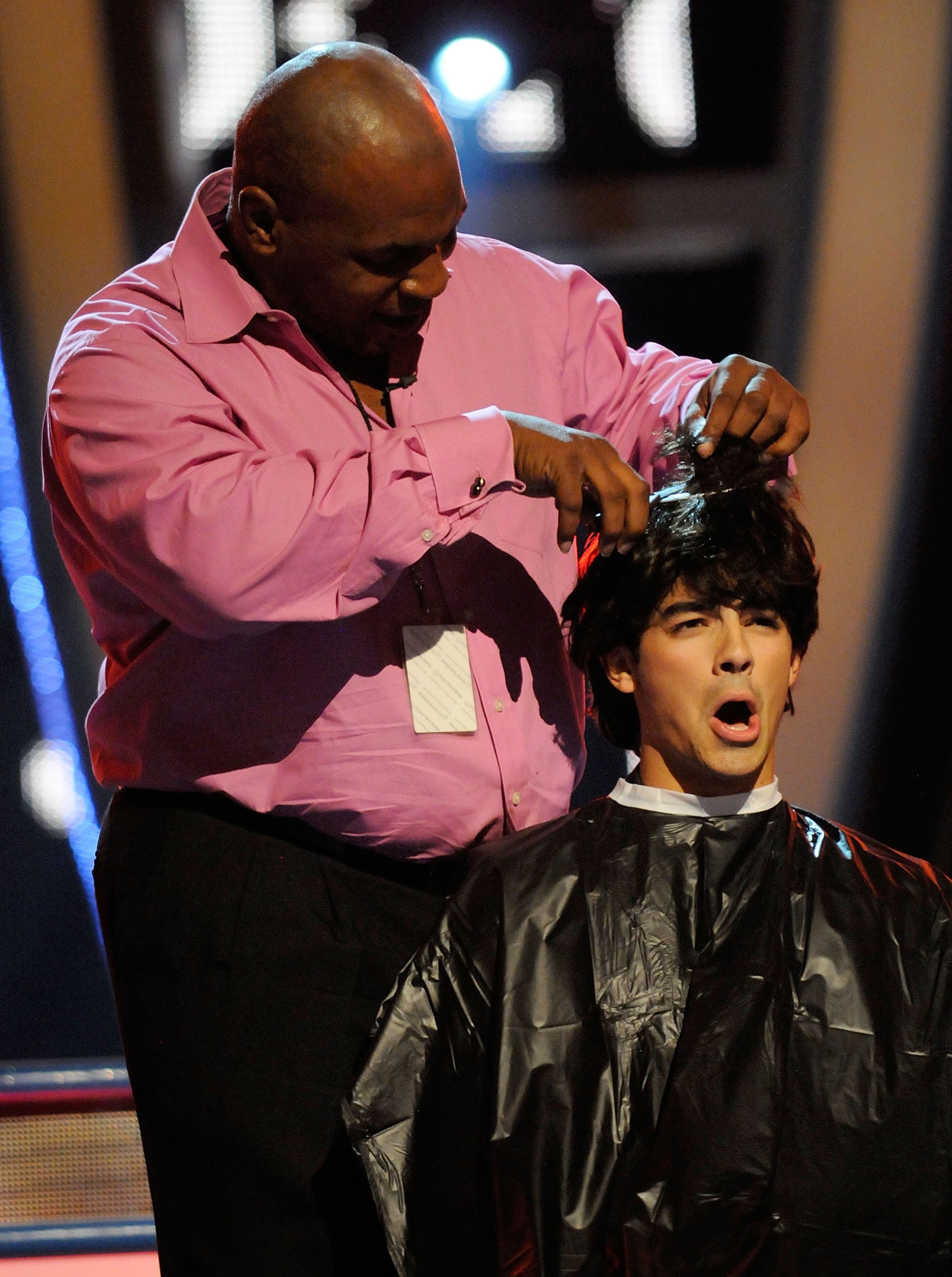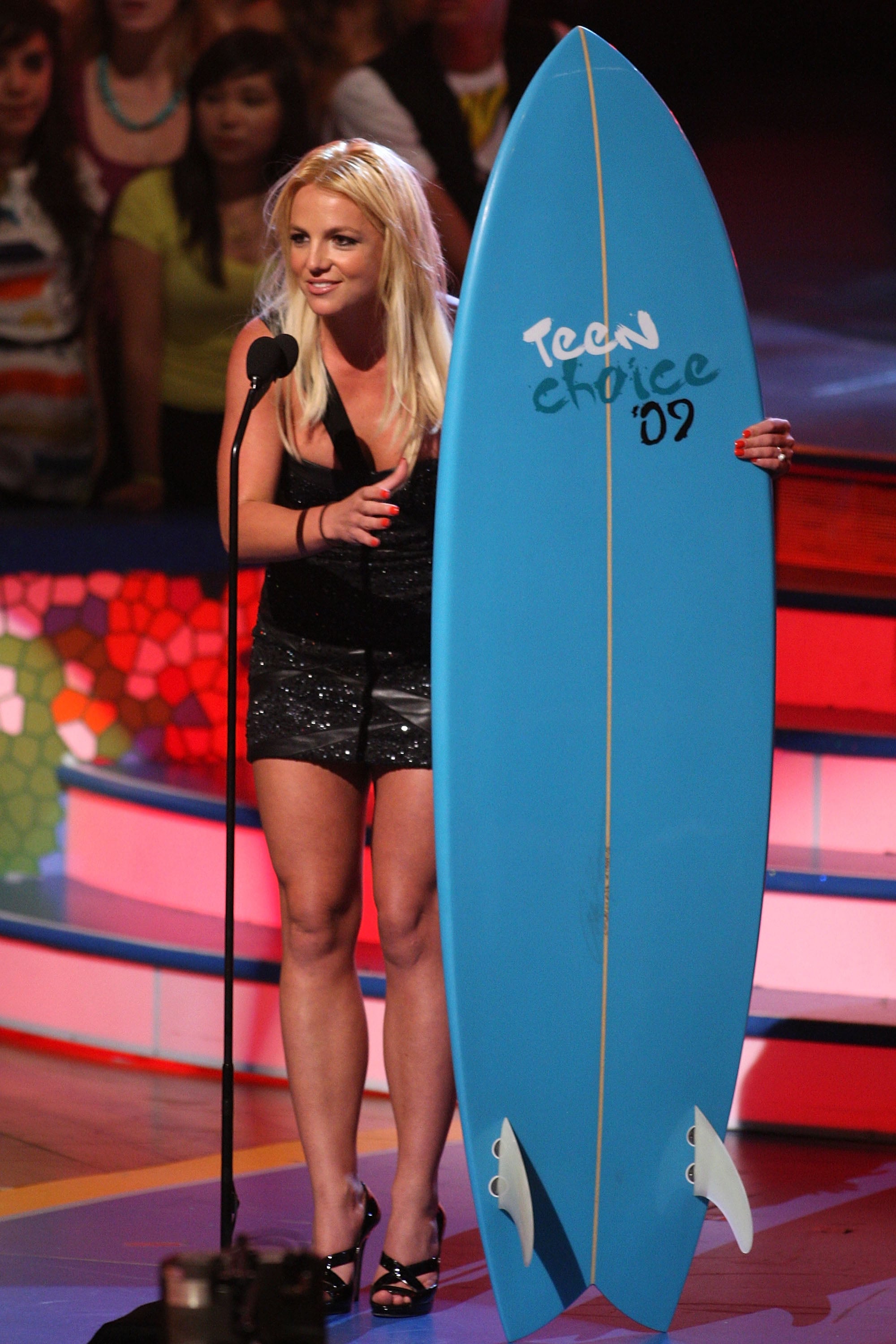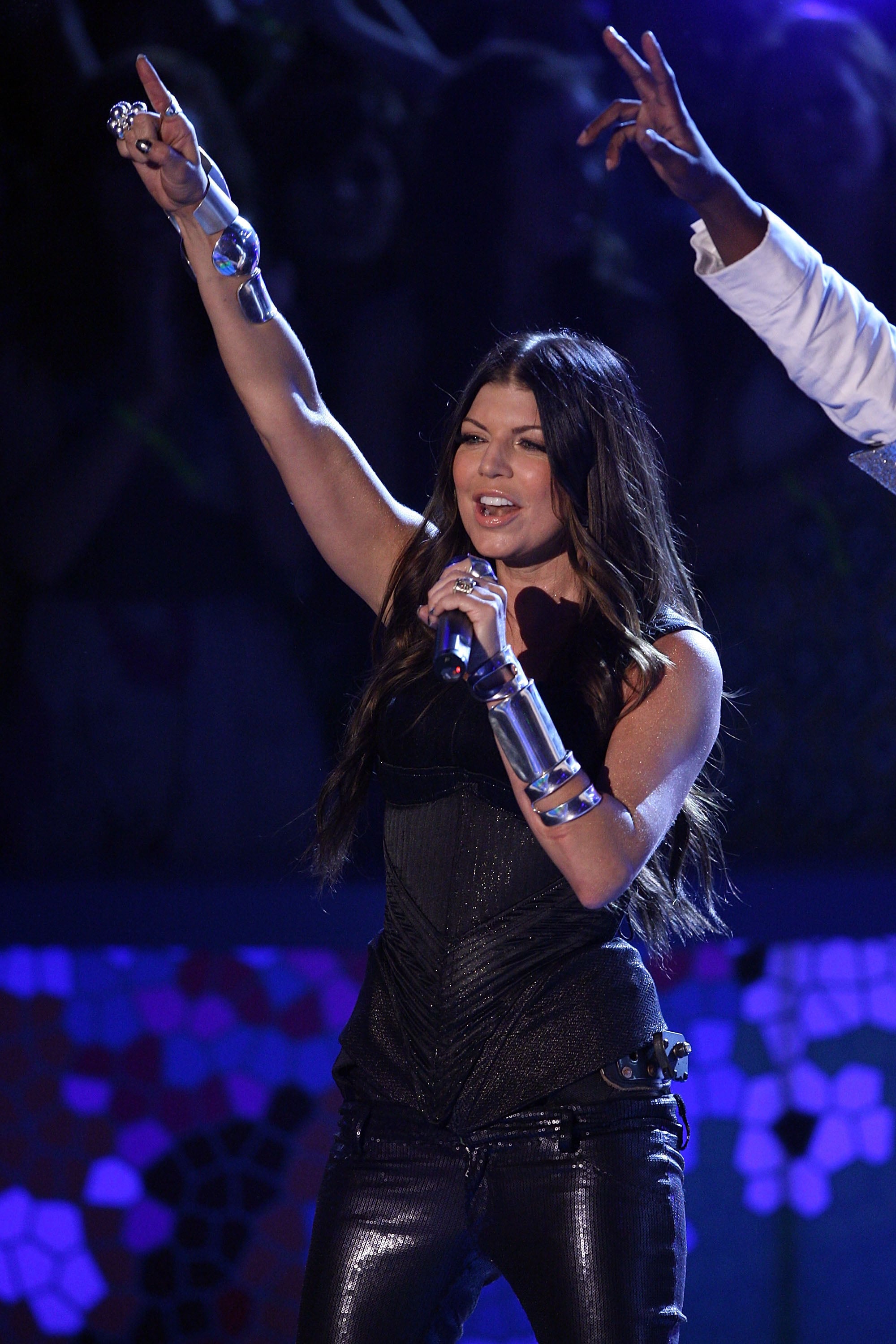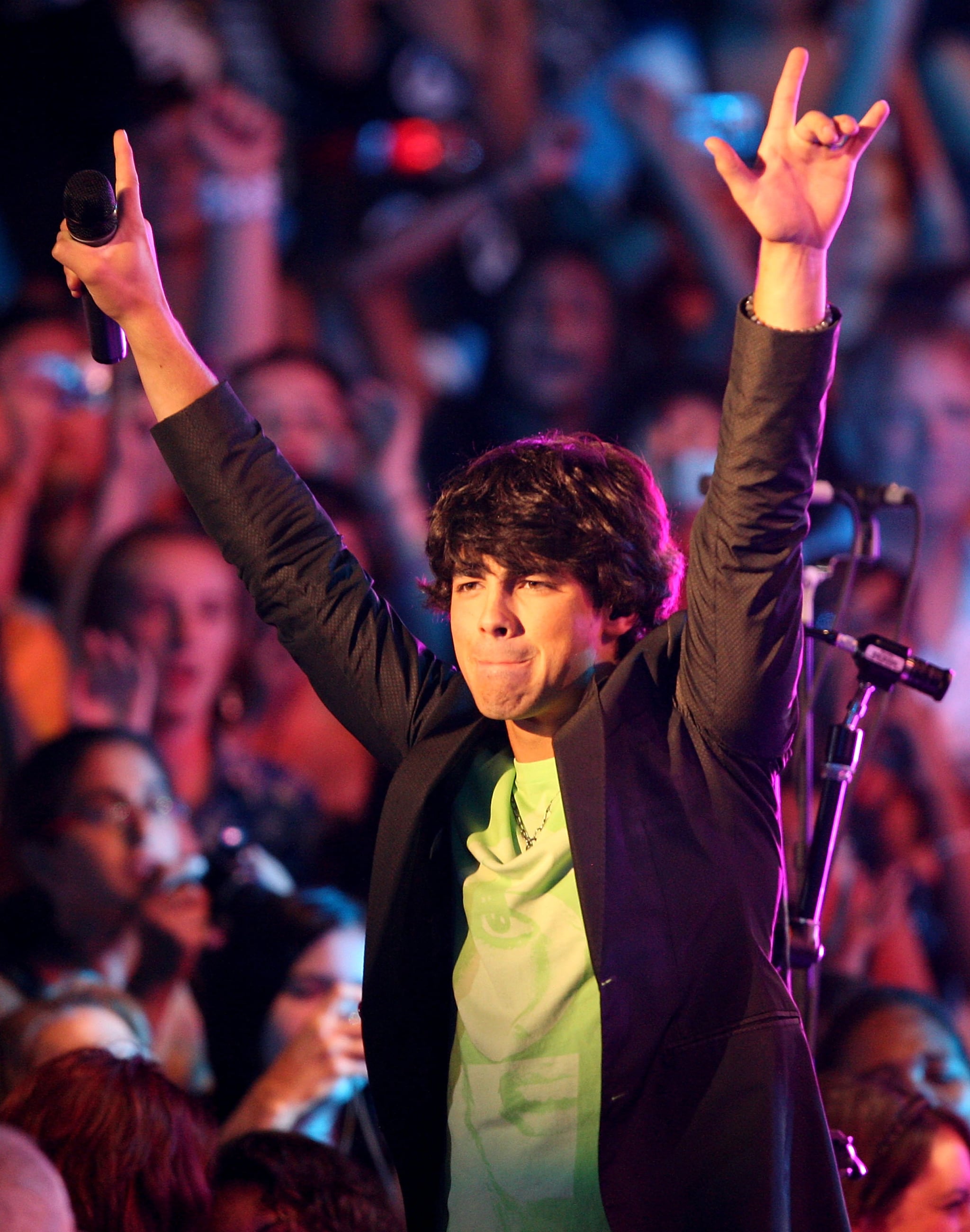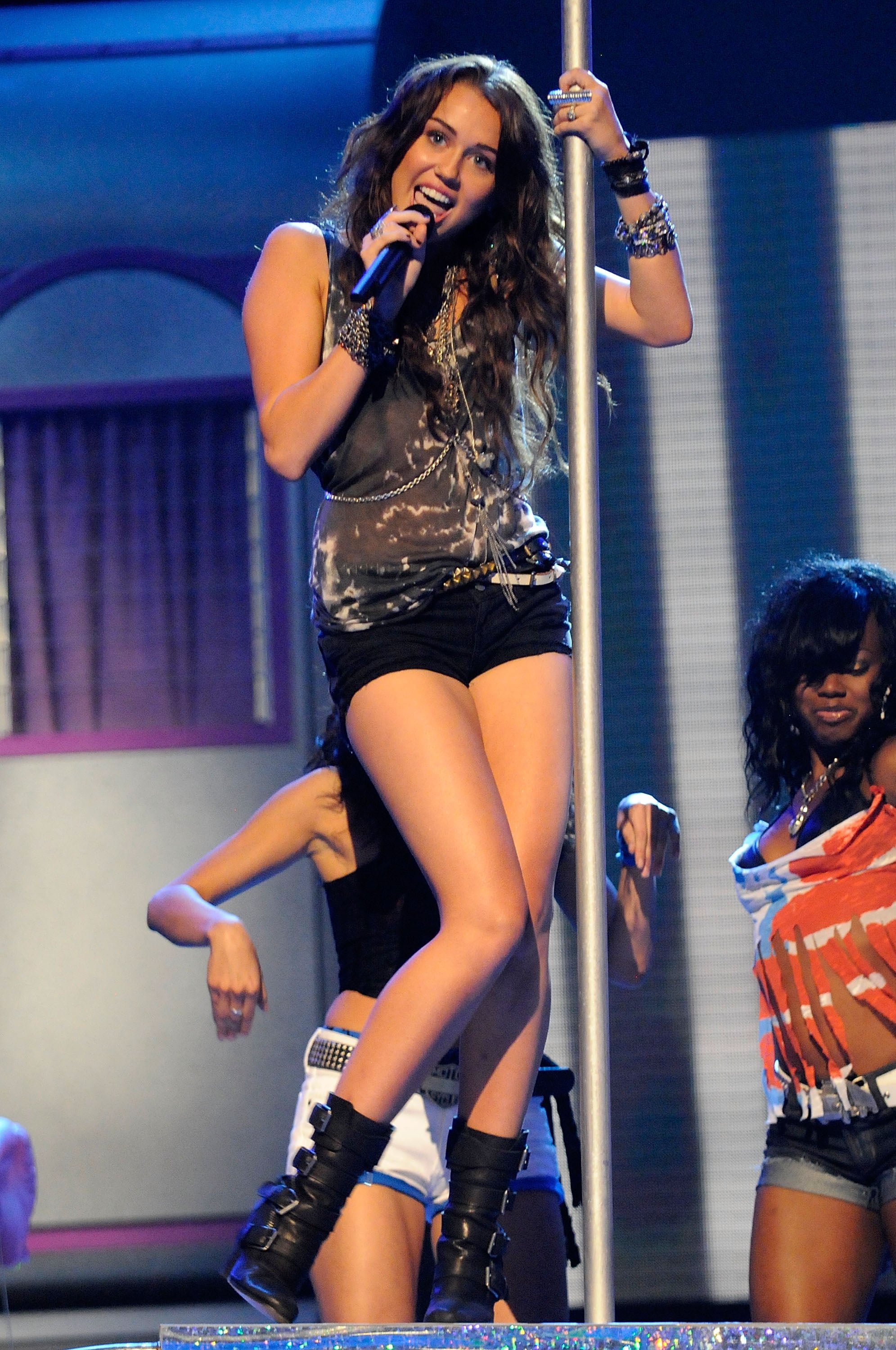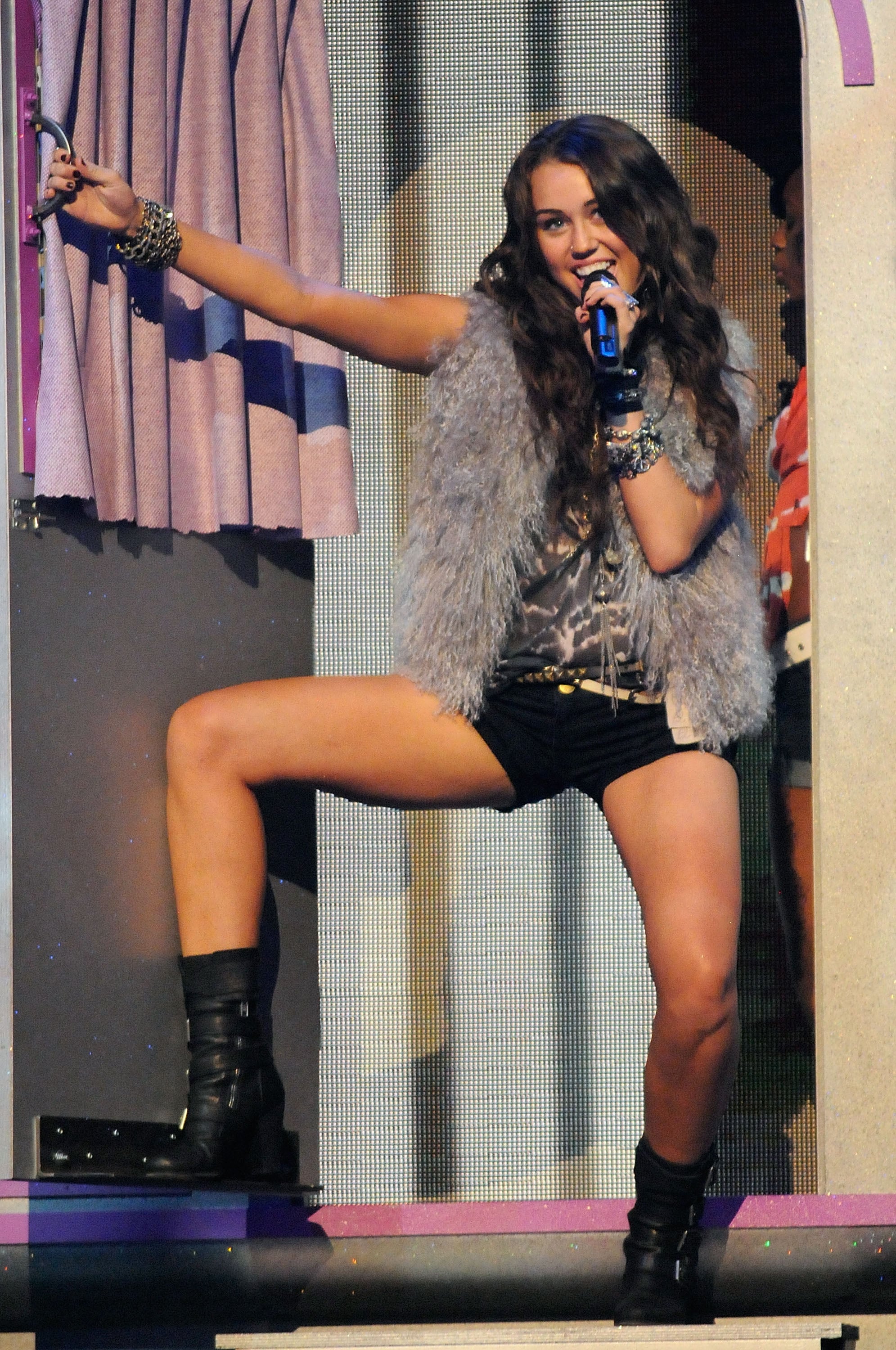 Images include: Britney Spears, Zac Efron, Josh Duhamel, Emma Roberts, Rumer Willis, Kevin Jonas, Nick Jonas, Joe Jonas, Robert Pattinson, Megan Fox, Cameron Diaz, Marlon Wayans, Amanda Bynes, Taylor Lautner, Nikki Reed, Audrina Patridge, Kellan Lutz, Lea Michele, Kristen Bell, Briana Evigan, Hugh Jackman, Will.i.Am, Taboo, Leah Pipes, Aly Michalka, AJ Michalka, Dane Cook, Kat Von D, Jordana Brewster, Mike Tyson, Brenda Song, Ed Westwick, Leighton Meester, Ellan DeGeneres, Sean Kingston, JoJo, Shawn Johnson, Keke Palmer, Corbin Bleu, Fergie, Miley Cyrus, Kim Kardashian, Ashley Tisdale, Selena Gomez, Jennifer Morrison, Selena Gomez, Kristen Stewart, Vanessa Hudgens, Jordin Sparks, Sofia Vassilieva, Miranda Cosgrove, George Lopez, Alexis Bledel, Hayden Panettiere, Abigail Breslin, Chase Crawford