Photos of Rihanna All Around NYC Promoting Rated R; Booked New Year's in Abu Dhabi
Rihanna's Schedule Is Booked, Including New Year's
Rihanna was out and about for another hectic day of promoting Rated R in NYC yesterday. First up was a stop by the radio station Hot 97 in a white blazer, before she put on her black coat for lunch at her usual spot, Da Silvano. The next item on her agenda was an appearance on The Late Show in yet another dark ensemble. She was on hand to perform "Russian Roulette" — check out the video after the jump.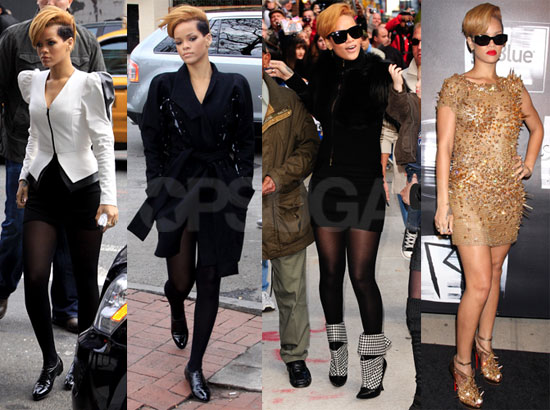 Rihanna wound up her day in a sparkly gold dress for her record release party at the Supper Club. She was joined by both Jay-Z and recent birthday boy Diddy, who shared with Yum his secrets to a successful bash. Ashley Greene also paid a visit after her own Maxim party, and she was spotted leaving around the same time as Rihanna headed home in a red outfit. The hectic scheduling isn't going to slow down for Rihanna anytime soon, as she's just signed a deal to perform in Abu Dhabi on New Year's for half a million dollars.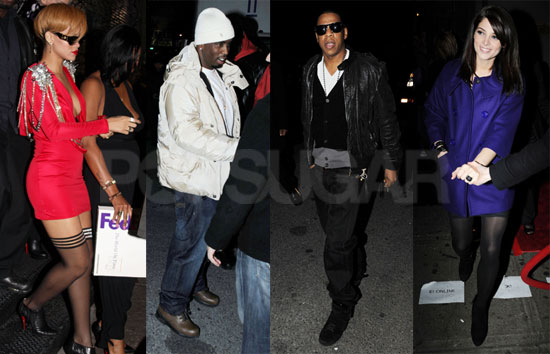 To see more Rihanna and her video from The Late Show, just
.