Photos of Rihanna on the Cover the February Issue of W Magazine 2010-01-13 14:30:00
Rihanna Doesn't Stay Silent About Chris in W
Rihanna was decked out in a white Gucci number for the cover of February's W, which hits newsstands on Jan. 26 — check out even more photos from the shoot as well as their look back at her style evolution. Rihanna's fresh off a relaxing New Year's trip to Mexico with her new guy Matt Kemp, but her interview with the magazine was all about reflecting on 2009. She shared a few thoughts about the Chris Brown incident, keeping silent in its aftermath, and how it affected her new album. Here's more:
On the tone of Rated R: "This was a different type of record for me. . . . It was really personal; it was from me in the most authentic way. It's like a movie in that when I was making this album, every day I was in a different mood. Sometimes I was pissed off, sometimes I was miserable, and every song brings out a different story."
On keeping silent last Spring: "Not talking was a big thing for me . . . I'm glad I didn't talk to people, because I was able to deal with things in my own way, without saying the wrong things or giving people the wrong impression."
On how she handles herself after the assault: "At first I completely shut down. But now I feel like this happened to me so I could be a voice for young girls who are going through what I went through and don't know how to talk about it. . . . It's not about Chris, about hurting him or sabotaging his career. I don't care about that part of it."
On early signs of trouble with Chris: "There were control issues, insecurity. When people are insecure they become very controlling and they can get very aggressive and in turn abusive. It doesn't have to be physical. Like they would say bad stuff to you to make you feel lesser than them just so they would have control in the relationship. It takes a big toll on your emotions and on your everyday life. It changes you."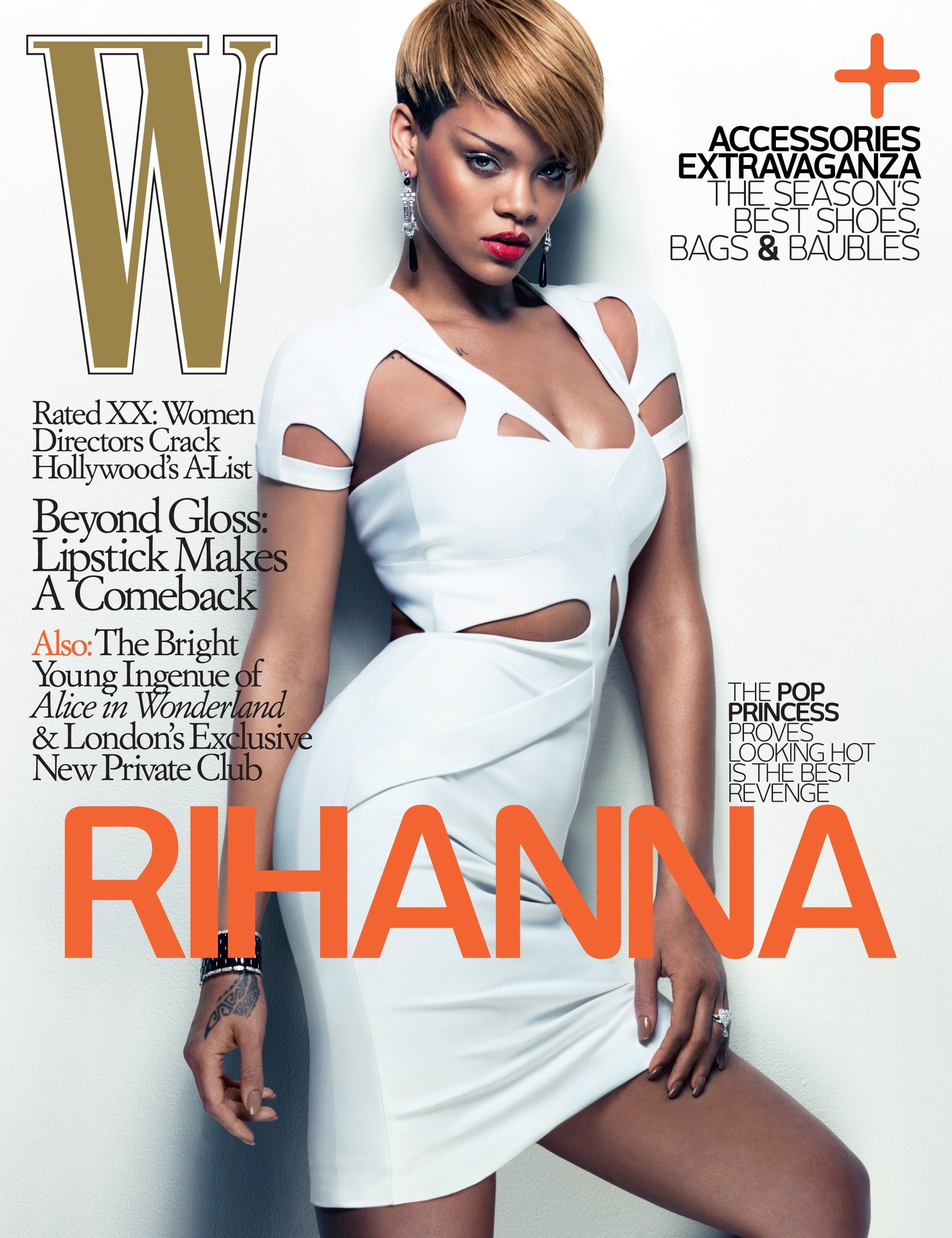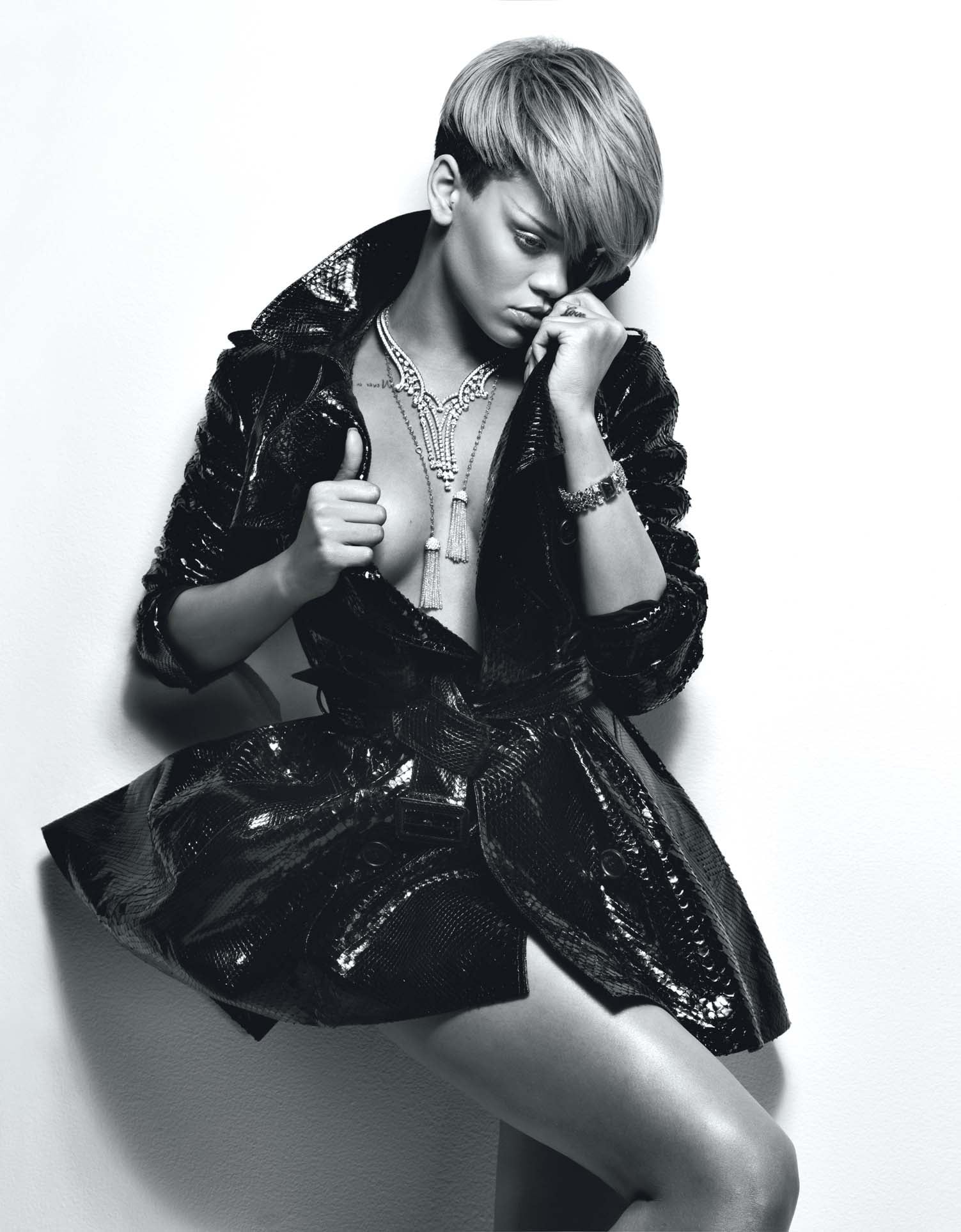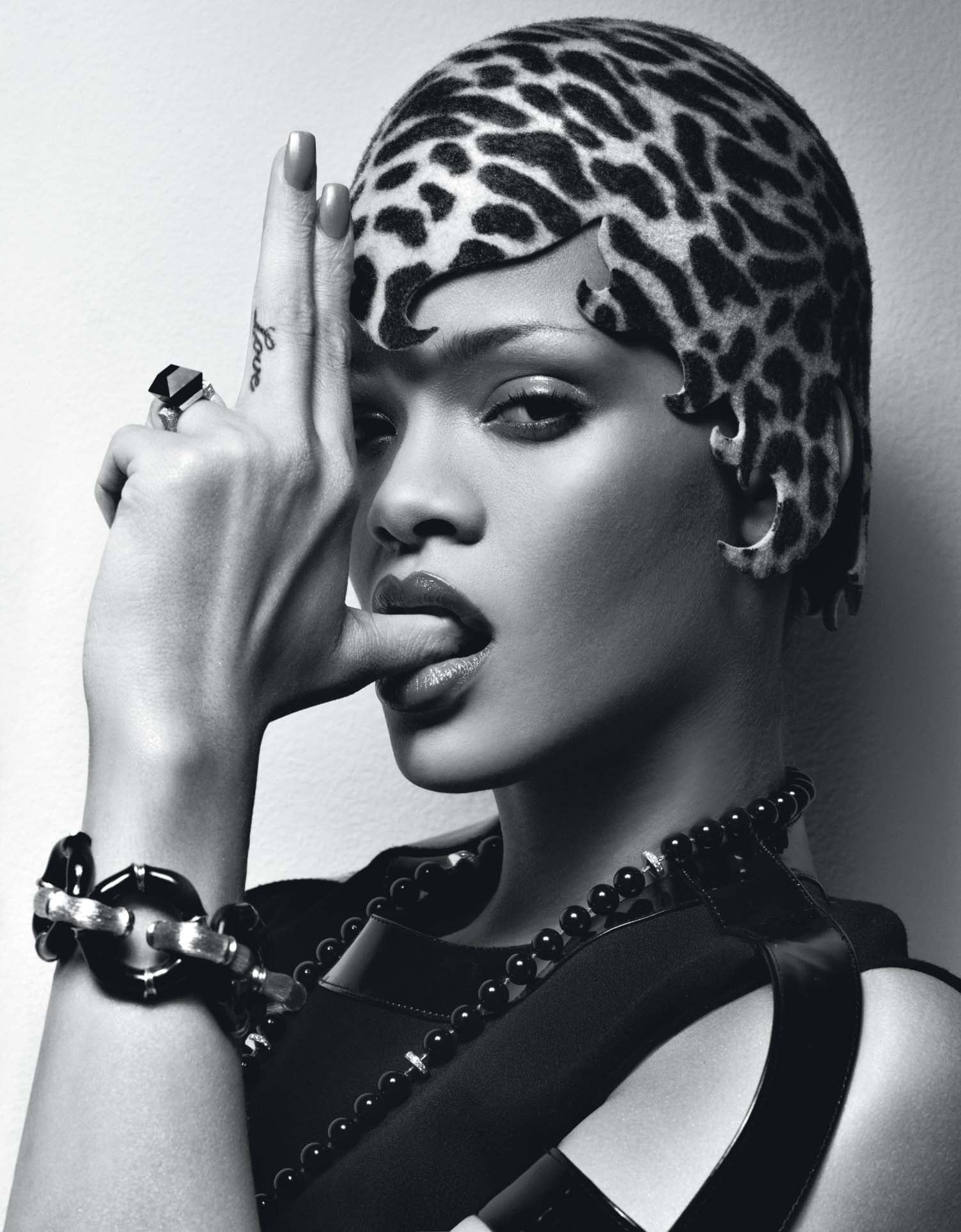 To see a video of Rihanna from the shoot, just
.