Photos of Robert Pattinson Arriving at LAX
Robert Pattinson Has Landed in LA!
Robert Pattinson took off from Vancouver earlier today and arrived at LAX just a few short hours later. Lucky us, he even took his sunglasses off this time. His travel buddy Kristen Stewart wasn't spotted leaving the airport with him, but it's no surprise since the two are experts at not being seen side by side. New Moon promotion is just around the corner but for now, it's still a treat to see Robert looking all kinds of sexy all by himself.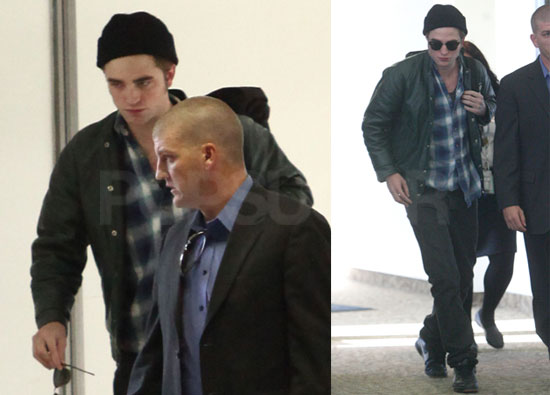 More photos of Rob at the airport so read more.