Photos of Robert Pattinson in England After Being Seeing Holding Kristen Stewart's Hand!
Robert Shakes His Fans' Hands After Holding Kristen's!
Robert Pattinson was in London this morning for a meet and greet with fans. He's back at home in England after country-hopping for the last two weeks, with a stop in Japan before heading back to the US and then France. He opened up to OK! magazine about all the attention at the event, saying, "I was kind of trapped while filming Eclipse, but there's always ways and there's always places where you can disappear to. . . It just involves a bit more thought and you can't wander around willy-nilly." It's always fun to see Rob mixing and mingling with Twilight lovers, but we just can't stop thinking about yesterday's photos of him and Kristen holding hands — ICYMI, check out the can't-miss images! You guys seem to think that the PDA is a basic confirmation of their relationship, but there's sure to be lots more speculation about their status as the New Moon press tour goes forward. Meanwhile, Kristen was avoiding questions about their romance during her new interview with Entertainment Tonight — check that one out after the jump.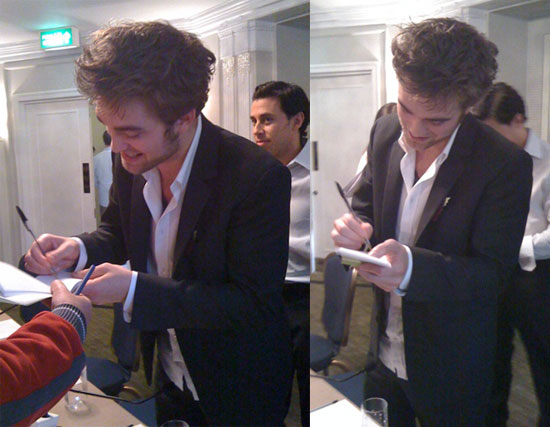 To see Kristen's video, just
.