Photos of Robert Pattinson and Kristen Stewart in LA After Spending the Night Together After MTV Movie Awards
So Hot — Robert and Kristen Spotted Together the Morning After MTV Awards!
Robert Pattinson arrived in NYC last night flying in from LA after Sunday's MTV Movie Awards — but let's rewind back to the post-show afterparty for two. Robert and Kristen Stewart were spotted leaving the Charlie Chaplin House at the same time on Monday morning after they both spent the night in the boutique hotel. After cleaning up at the awards, the costars also shared an intimate dinner date at Cecconi's rather than attending the official party. Kristen and Rob's chemistry was undeniable on stage accepting for their best kiss and we've seen the two looking close out together before many times. Not to mention, we all know just how amazing he looks when he takes off his shirt so our imaginations are going wild. What do you think — are Robert and Kristen really more than friends?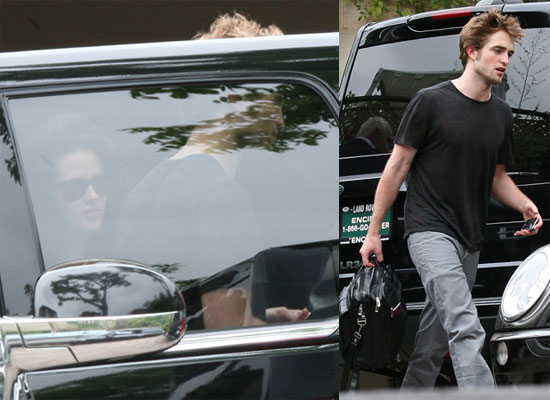 To see lots more of Rob and Kristen in LA, and Rob in NYC, just read more.