Photos of Robert Pattinson, Kristen Stewart at Remember Me Premiere in NYC
Robert Pattinson Has Two Beautiful Dates, Kristen Stewart and Emilie de Ravin, For NYC Remember Me Premiere!
Robert Pattinson and his Remember Me costar Emilie de Ravin hit the red carpet together tonight at their NYC premiere. None of his fellow Twilight cast members were on the tip sheet to attend the event, but Kristen Stewart surprised fans by showing up right behind Rob in lacy gold pants! The two arrived in New York together on Friday night and are apparently sticking close during the trip — so sweet. Rob is fresh off taping his appearance on Jimmy Fallon, which includes the two guys sharing a tree perch. Our PopSugar reporter and Remember Me contest winner are twittering live from the event and afterparty, so follow us and stay tuned!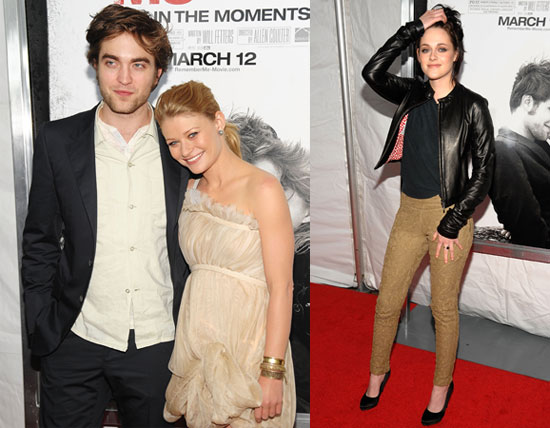 More photos of Rob and Kristen at the premiere so read more.