Photos of Robert Pattinson and Kristen Stewart Reportedly Kissing at Kings of Leon Concert with Eclipse Cast
Rob and Kristen Get REAL Close — Maybe Kissing?! — at Kings of Leon!
Robert Pattinson and Kristen Stewart got very cozy at the Kings of Leon concert in Vancouver last night. The rest of the cast was there but all eyes were on Rob and Kristen as they laughed together, cuddled up, and reportedly kissed throughout the band's performance. It's hard to deny the chemistry between the costars who haven't confirmed they are in a relationship, but are the constant cause of speculation. Earlier this weekend the Eclipse actors went to a pre-filming party together — make sure to check out the video of Rob and Kristen leaving. So what do you think — does it look like they're kissing?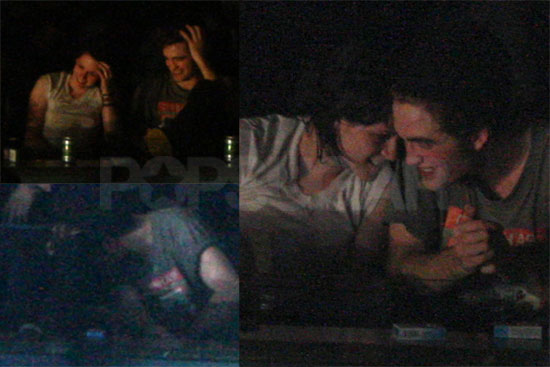 To see LOTS more of Robert and Kristen, along with Kellan Lutz, Taylor Lautner and the rest of the cast just read more.