Photos of Robert Pattinson and Kristin Scott Thomas Filming Bel Ami in Budapest
Robert Pattinson Doesn't Let the Rain Dampen His Spirits on Set!
Robert Pattinson was back in his tux this morning for more filming on the Budapest set of Bel Ami. He's been hard at work on the movie for the past week in Hungary, where he traveled after getting a little time off to hang out with his friends in London. He was joined by costar Kristin Scott Thomas once again to film a scene in artificial rain, but fortunately Rob's top hat and umbrella should have done the trick and kept him dry. Rob's all about his current ladies' man role, but it's his die-hard Twilight fans keeping him in the lead in his current PopSugar 100 matchup against Katherine Heigl — make sure to fill out your whole ballot and enter the running to win a hot piece from Chanel!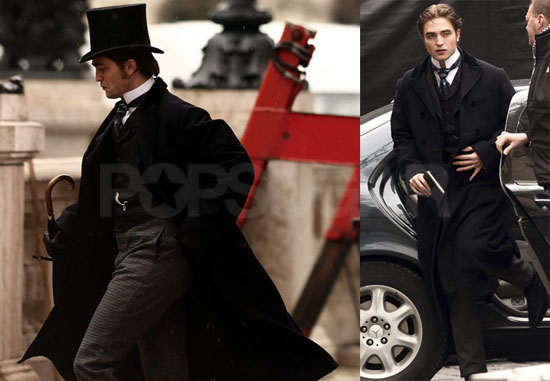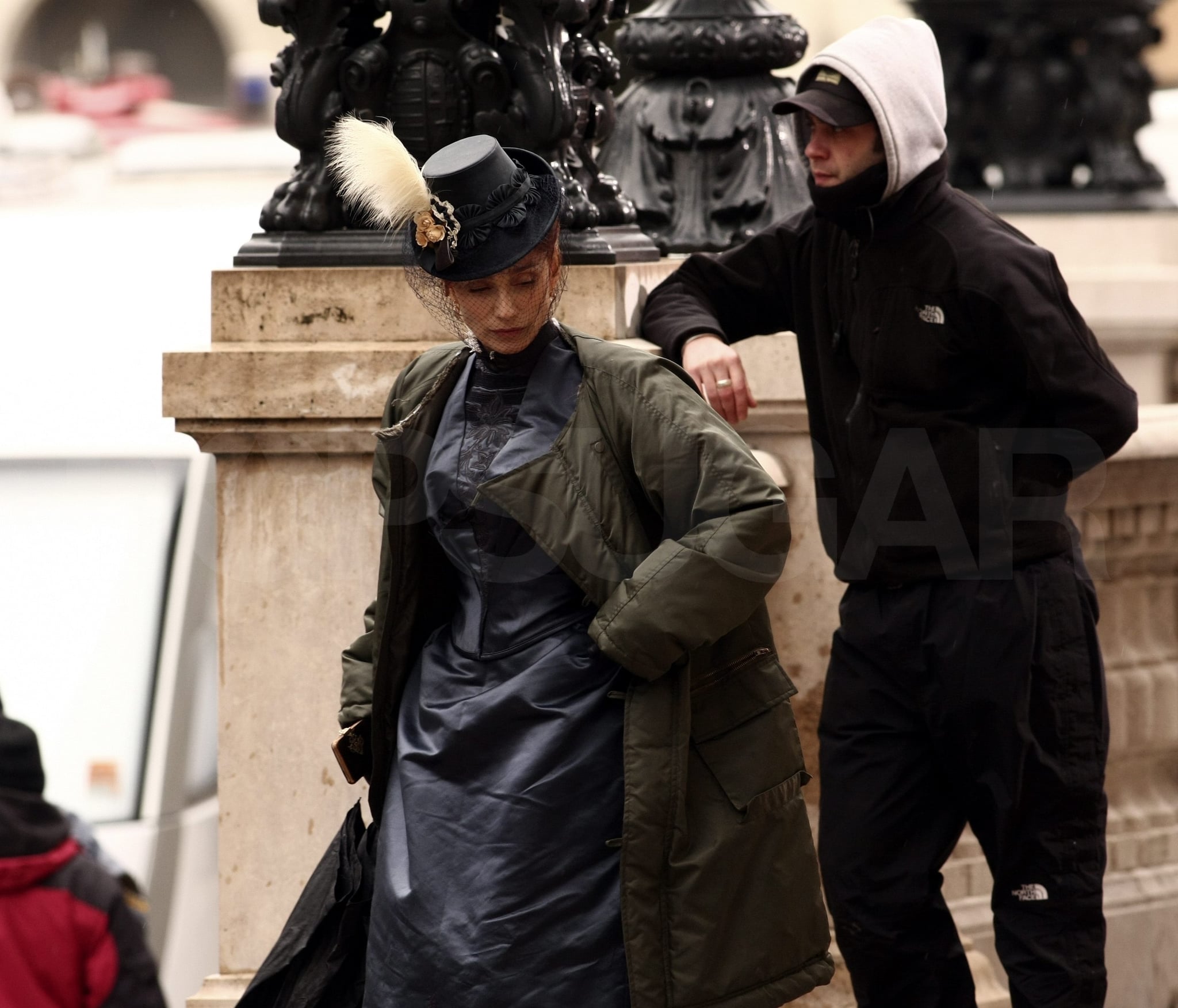 To see more Rob just read more.