Photos of Robert Pattinson in London With Sister Lizzy
Robert's Home in London For the Holidays With His Sister!
Robert Pattinson was spotted outside his family's home in London yesterday afternoon. He was joined by his very blond sister Lizzy on their way out to run errands. Rob's with family in England after spending the beginning of the month in LA, where he apparently snuck in date nights with Kristen and enjoyed evenings out with his friends. He's wrapping up what's turned out to be an amazing year, as Rob's both your favorite bachelor of 2009 and even your top male star. Robert has tons to look forward to in 2010 between Remember Me and the third Twilight film — make sure to check out an early image from Eclipse! Hopefully the next 12 months also include his being one half of a very cute couple, though we can't expect the same from Taylor Lautner — he and Taylor Swift are said to have parted ways.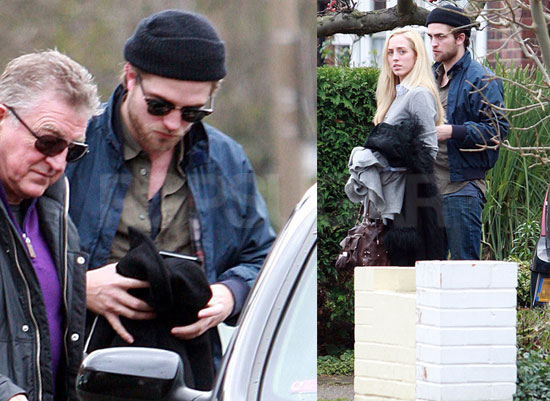 To see more Rob, just read more.