Photos of Robert Pattinson at New Moon Fan Event in UK
Robert Pattinson Greets Fans at the UK Event!
How cute is that face? Robert Pattinson looks so happy to be back in his London hometown today, greeting fans and signing autographs at the New Moon event. Maybe that hand-holding with Kristen has something to do with that overjoyed face too? Just sayin'. Tons more photos coming as well as details from his interviews — speaking of which, check out the first peek at our exclusive chat with Robert over the weekend where he talked about how Japanese fans reacted to his facial hair.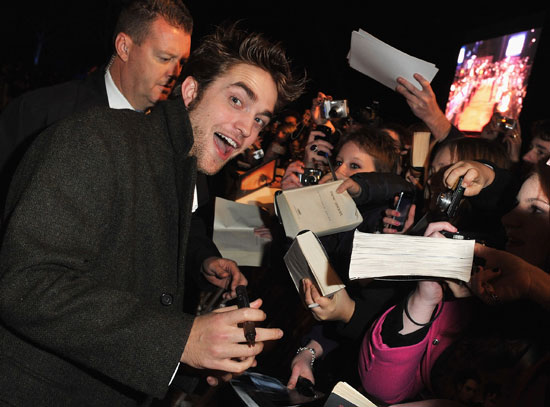 To see more of Rob just
.