Photos of Sarah Hyland in a Bikini and Boyfriend Matt Prokop Relaxing on the Beach in Hawaii
Sarah Takes Her Modern Love to the Beach in a Bikini!
Modern Family's Sarah Hyland and boyfriend Matt Prokop continued their Hawaiian vacation Monday with another PDA filled afternoon walk on the beach. The rest of her cast joined them over the weekend for some fun splashing in the waves as they all stripped down to their suits for a dip. On the show, Sarah's character Haley may need a bit of a reality check at times, but in real life the 19-year-old actress is at a career high as a Hollywood up-and-comer.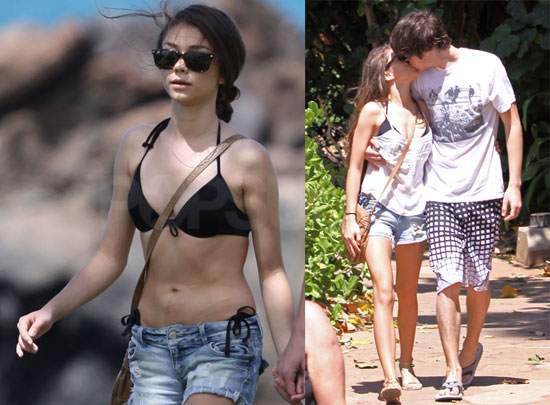 To see more photos of Sarah in Hawaii, just
.