Photos of Sarah Jessica Parker, Cynthia Nixon, Chris Noth, Patricia Field Filming SATC2; Twins Tabitha And Marion Broderick Out
SJP Has a Girly Weekend With Her Twins and Costars
Sarah Jessica Parker and Cynthia Nixon spent their Friday hard at work on Sex and the City 2 in NYC. Lucky for SJP, production on the film is taking place near her West Village home — making her commute pretty easy as a working mom. Her daughters Marion and Tabitha even made an appearance on Sunday, as the Summer headline babies took a walk with their nanny around the neighborhood.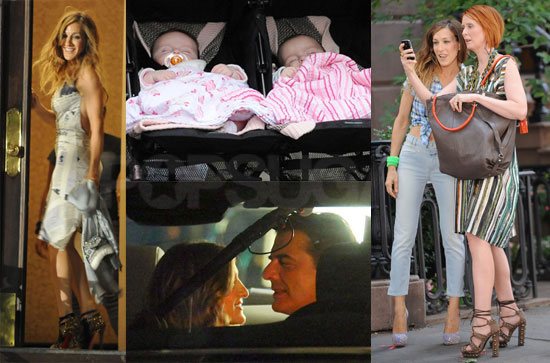 SJP was back in a few old wardrobe favorites as she filmed, including the newsprint dress she wore during the show's run on HBO. When she wasn't alongside Cynthia, Sarah Jessica was joined on set by Chris Noth. Director Michael Patrick King and stylist Patricia Field were also on set, as the whole SATC gang gets back together.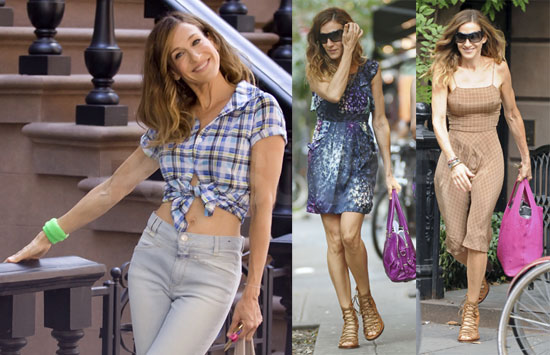 To see more SJP, her twins, Cynthia, and Chris just
.