Photos of Sarah Jessica Parker Filming Sex and the City 2 in NYC
Carrie Bradshaw Is Back, Sex and the City 2 Is Underway!
Sarah Jessica Parker was surrounded by cameras as she stepped out in NYC today as the beloved Carrie Bradshaw filming Sex and the City 2. She kept it simple in a white dress, but those gold, sparkly Louboutins are undoubtedly Carrie. A few weeks ago Willie Garson, aka Stanford Blatch, excitedly shared that the script was ready to go and filming was around the corner — so the wait is finally over! Right now it's all about Carrie, but it can't be long until she's joined by Samantha, Miranda, and Charlotte strutting the familiar Manhattan streets.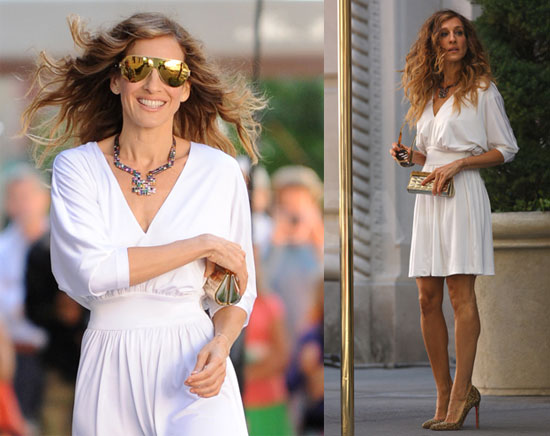 To see more of Carrie just read more.